Home Improvement Loans in Colorado
Get personalized rates in 60 seconds for home improvement loans in Colorado, without affecting your credit score.
Check Offers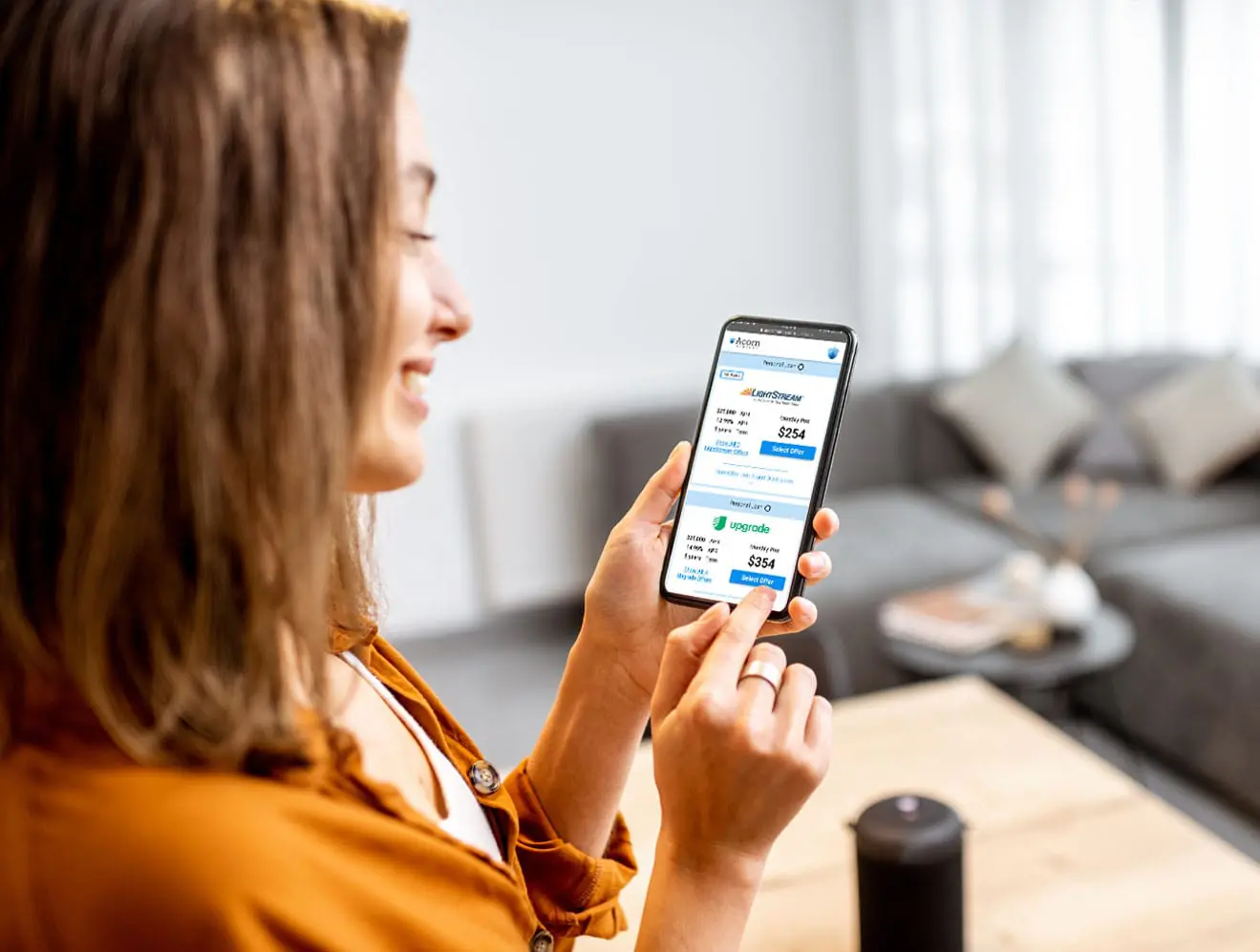 Colorado Home Improvement Loans
Home improvement loans give homeowners the opportunity to improve their home without depleting their savings. In some cases, improvements are necessary. In some other cases, the improvements or repairs are necessary, and sometimes urgent. Homeowners in Colorado can access numerous loans for home improvements. Bear in mind that each loan can have very different conditions. So before you secure a home improvement loan, ensure that your financial status will not suffer and terms are as favorable as they can be. Also, when researching to determine which home improvement loan is best for you, make considerations according to their requirements.
Check Offers
Quick. Simple. Secure.
How to Get a Home Improvement Loan in Colorado
Check Offers at Acorn Finance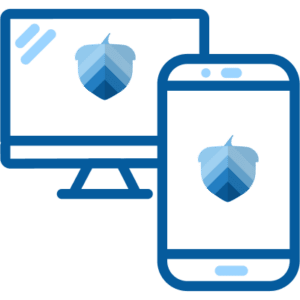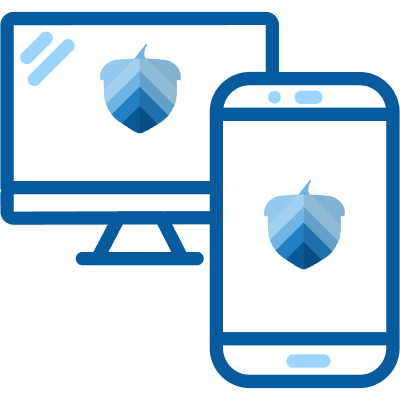 Fill out an easy online form to check for pre-qualified offers with no impact to your credit score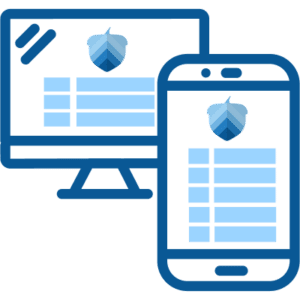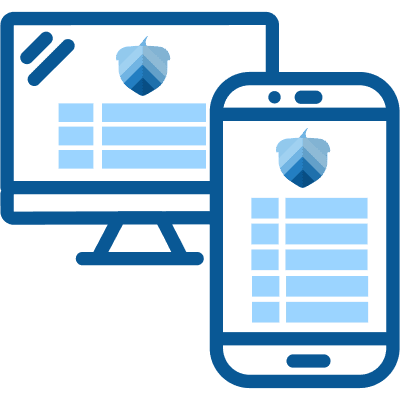 Compare terms and payment options to select the offer that's best for you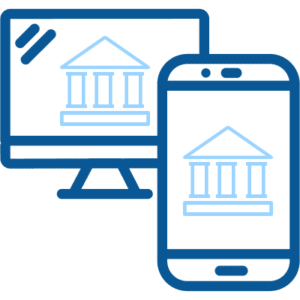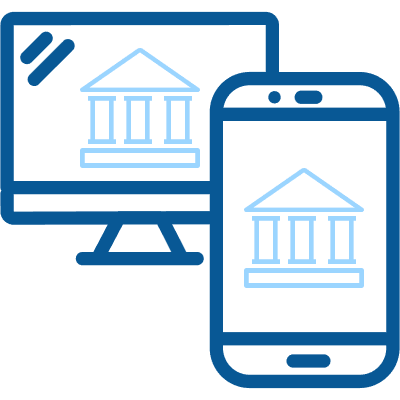 Complete your application on your selected lender's website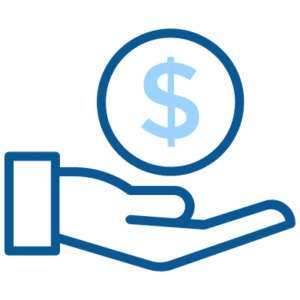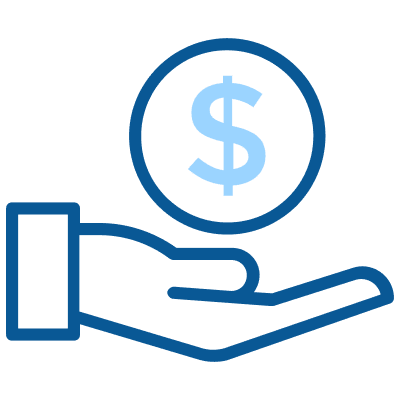 After your loan is approved, your funds should arrive within 1-2 business days2
Simple Home Improvement Financing for Colorado Homeowners
Check offers
in seconds
Get pre-qualified for loan offers with an easy online form
Won't impact
credit scores
Checking offers will not impact your credit score
Competitive
payment options
Compare rates from our network of lenders
Receive
funds quickly
Same-day and next-day available for certain offers2
Compare Rates From Lenders in Our Network
Helping Homeowners Get Home Improvement Loans in Colorado
Colorado homeowners interested in protecting their property should consider an unsecured home improvement loan to avoid the need to borrow against their home. From the cost of the improvement to the cost of the loan, there are several variables that can make shopping for a home improvement loan difficult. Below we've organized information that will hopefully make the home improvement loan process a little bit easier.
Home Improvement Loans in Colorado: Frequently Asked Questions
How do home improvement loans work in Colorado?
The specifics on how a home improvement loan works in Colorado will depend on the type of loan and the lender. It's important to have an idea of how the loan should work, but also to check with the lender regarding specifics. Factors such as funding times, spending restrictions, late fees, origination fees, and more should be understood and evaluated when choosing a loan. In most cases you'll apply for a loan which will trigger a prequalified offer.
Once prequalified, you'll need to undergo the underwriting process should you choose to accept the loan. During the underwriting process the lender can verify information such as income, employment, and more. As long as the information you submitted matches documentation submitted, the lender should not have a problem approving and funding the loan. Loans cannot be funded until they are approved. Home improvement loans are typically funded as a lump sum minus any fees via deposit or check. As long as there are no spending restrictions funds can be spent as needed. Borrowers must adhere to the predetermined payment schedule. If the loan is fixed, payments should be predetermined, although you usually have the option to pay extra each month. Anything over the minimum payment should go straight to the principal. Over time this can save you money on interest.
Here's an overview of some types of home improvement loans available in Colorado:
Home Equity Loan
The equity you have accrued in your house can be used as collateral for a second mortgage. This is what is known as a home equity loan. A home equity loan allows you to get the funds for the loan in one lump amount equal to up to 85% of the equity in your property.
Personal Loan (Home Improvement Loan)
A personal loan is an installment loan not secured by any collateral. However, some lenders may offer a secured personal loan in addition to an unsecured personal loan with a lower interest rate. You make payments toward the principal and the accrued interest monthly at a predetermined rate for a predetermined period, which is commonly between one and seven years.
Cash-Out Refinance
A cash-out refinance is when you replace your existing mortgage with a new one for more than what you already owe. You will receive the additional money in one lump payment, which you can use any way you see fit. To qualify for a cash-out refinance on your house, you will typically need to have at least 30% equity in it.
Home Equity Line of Credit
A home equity line of credit has a variable interest rate in most cases. This means the rate might vary after an initial period and whenever the prevailing market rate does. An amount of money can be borrowed on an as-needed basis, with interest only being charged on the amount borrowed. The line of credit is secured by equity in your home.
What are the steps for getting a home improvement loan in Colorado?
The following is a list of the actions you should take to obtain a loan for home improvements in Colorado:
Determine your financial status
You should thoroughly understand your current financial situation before applying for any financing. If you borrow more money than you can realistically pay back, it could negatively impact your financial situation in the long run.
Adjust your home improvement plans to correspond with your available funds
If you have a limited amount of money, you might want to reconsider your plans. You should space out the completion of your project as much as possible, working on individual aspects of it one at a time.
Conduct research on loans and their requirements
Analyze the requirements of various loans to determine your chances of being approved for one. Acorn Finance is a valuable platform that allows borrowers to shop and compare loan offers with no credit impact. By checking offers you can save time finding out what you might qualify for.
Collect the necessary paperwork
Lenders often request supporting documentation before approving a loan. Documents can include identification, proof of income, and so forth. Be sure to submit accurate information that you can support with documentation in the event requested.
Apply for loan
After researching and getting prequalified, it's time to pick the offer that's best and complete the approval process. At Acorn Finance, you'll need to complete the approval process with the lender of your choice.
Is getting a home improvement loan in Colorado worth it?
The time and energy spent acquiring a loan for home improvements in Colorado are unquestionably well spent. If you have good credit, you should have more financing alternatives for making changes to your property. Before you apply for a loan, it's essential to check your credit score. This helps you to determine the types of loans you are most likely to get approved for. It's possible to raise your credit score by making on-time payments on a loan for home improvements. When deciding whether or not to take out a loan to pay for home upgrades, consider the benefits and the dangers of doing so.
Find Colorado Home Improvement Loans at Acorn Finance
Finding the right home improvement loan can be a time consuming and difficult. At Acorn Finance, we have done our best to make the process for finding the right loan much easier. Check offers from our network of trusted lenders without an impact to your credit score! Many homeowners have lots of questions, so here are our common tips when it comes to searching for the right home improvement loans in Colorado.
Learn More About Home Improvement Loan in Colorado:
What type of loan is best for home improvements in Colorado?
There are different loan options available for home improvements in Colorado. The type of loan that would be best for you would depend on several factors. Your credit score and the amount of money you need to borrow are factors. Also, the amount of equity you have in your house is a crucial consideration when determining the best approach to finance home improvements. Home improvement loans should be evaluated alongside home equity loans, lines of credit, home equity, and cash-out refinancing. The main advantage of a home improvement loan, which is really just a personal loan, is that it's based on your creditworthiness and does not require collateral. For emergency repairs or smaller improvements, this may be one of the best options.
Is it hard to get a home improvement loan in Colorado?
In Colorado, acquiring a loan for home improvements is not very challenging. You can obtain almost any kind of loan for home improvement. The process to prequalify, apply, and receive your money is very streamlined. Online lenders can help you get almost any kind of loan for home improvement that you want.
You can browse around and evaluate deals at Acorn Finance in less than 60 seconds with no adverse effect on your credit. A network of leading national lenders eager to compete for your business is available through Acorn Finance. Homeowners have the potential to save both time and money. This is thanks to the availability of customized financing offers for home improvements that can be accessed with only a minimal amount of personal information.
What can you use a home improvement loan for?
Home improvement loans can be used for small and large home repairs and improvements, including:
How much can you borrow with a home improvement loan in Colorado?
The amount of loan you can borrow for home improvements might range anywhere from $1,000 to $100,000, depending on credit score. You will get the money from the loan all at once. Afterward, you will have anything from one to twelve years to return with interest. The rate, term, and loan amount will be predetermined before the loan is funded. If you use a home-secured loan, you may be able to borrow from 80% to 90% of the total appraised value of the home if you have a minimum of 20% equity built up.
Areas Where We Help Connect Borrowers & Lenders for Home Improvement Loans
Pros & Cons of Home Improvement Loans in Colorado
When considering your options for home improvement loans in Colorado, it's recommended to review the different benefits and drawbacks of acquiring a loan.
Pros
Consistent Payments: Loans with fixed terms will have predetermined monthly payments.
Rapid Funding: Online applications usually take a few minutes. Once approved some lenders can fund loans in as little as 1-2 business days, although funding times can vary.
No collateral required: Home improvement loans can be secured without collateral.
Cons
Fees: Some lending institutions charge fees, such as origination fees or prepayment penalties.
High-Interest Rates: The interest rates on loans as unsecured loans are typically higher than the interest rates on secured loans. Yet, they are usually still lower than rates on credit cards.
Compare Rates From Top Lenders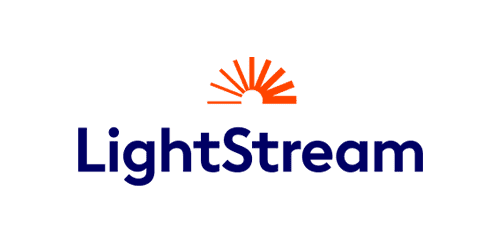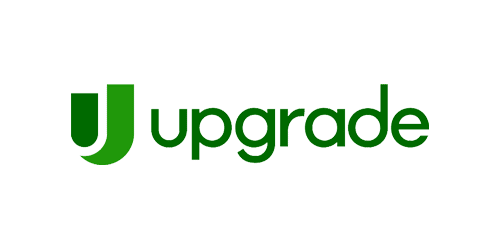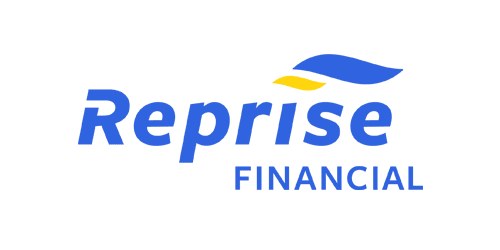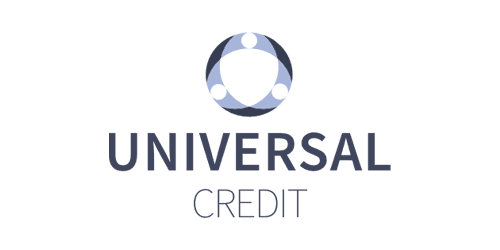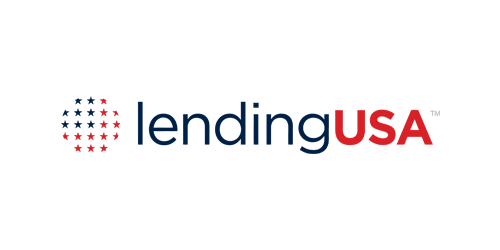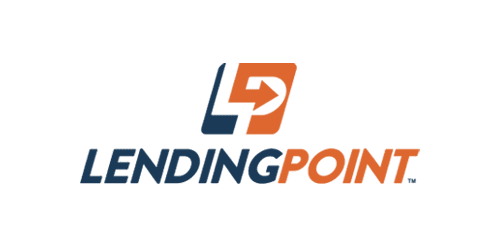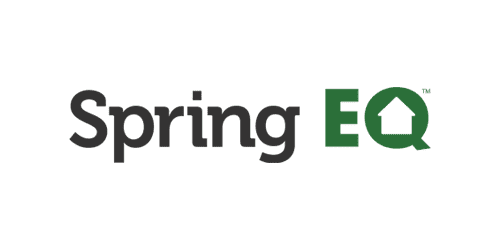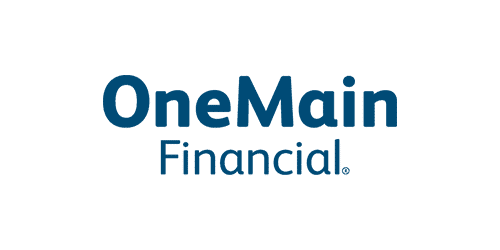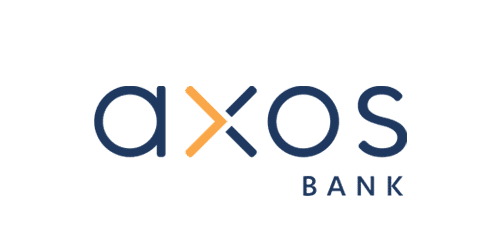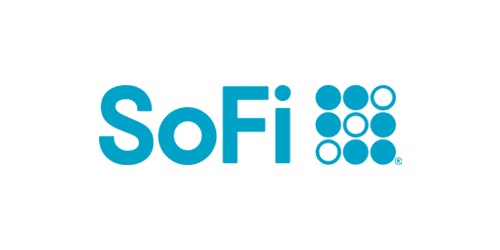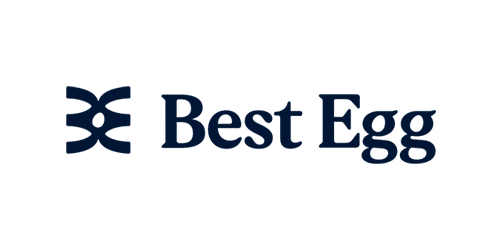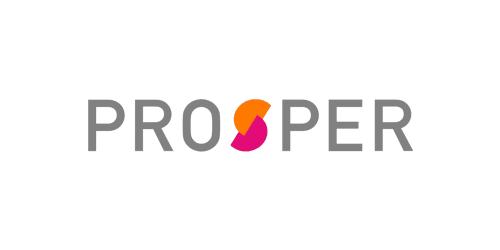 Colorado Home Improvement Loan Calculator
Are You A Contractor? Stop Thinking & Start Doing with Acorn Finance.
Offer customers the ability to finance their dreams with zero dealer fees.
Get Started
Popular Home Improvement Projects
Barn Financing Options
One home, endless possibilities
Personal Loan Information