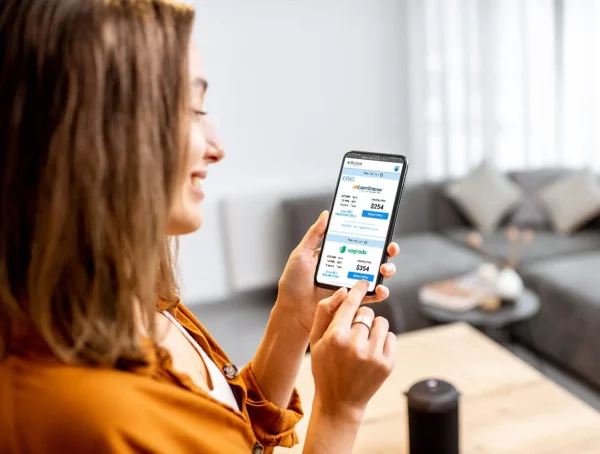 Simple Granny Flat Loans
There comes a time in our lives when our parents may not be able to live alone anymore. It's a hard reality to swallow, but it is what it is and it's better to get out ahead of it. You can look at retirement communities, but those can cost an astronomical amount with no returns. Just throwing money away every month.
The construction of a granny flat is a great way to keep your parents close so they can be part of the family as well as to keep an eye on them. A granny flat also gives them their own space so everyone can still enjoy their privacy.
Another upside to adding a granny flat is that it could increase your home value. A prospective home buyer may look at that granny flat as a revenue stream that they can use to pay down the mortgage faster.
How To Finance A Granny Flat Today
Check Log Cabin Loan Offers With No Impact To Your Credit Score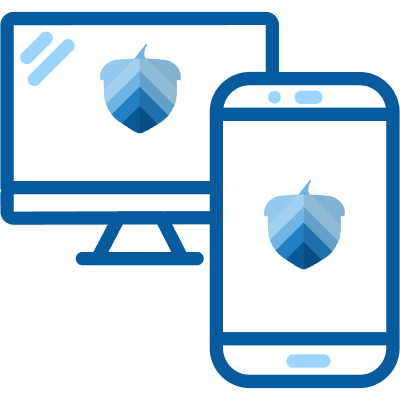 Fill out an easy online form to check for pre-qualified offers with no impact to your credit score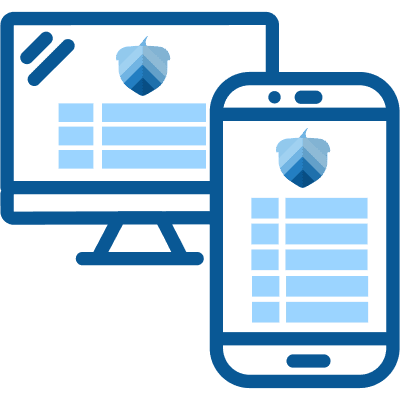 Compare terms and payment options to select the offer that's best for you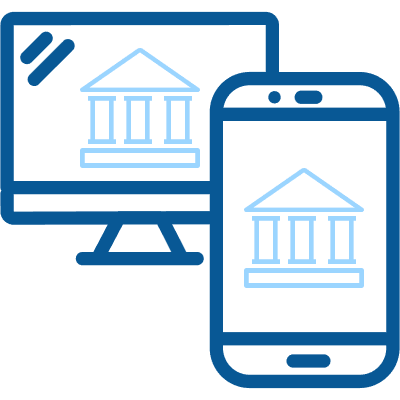 Complete your application on your selected lender's website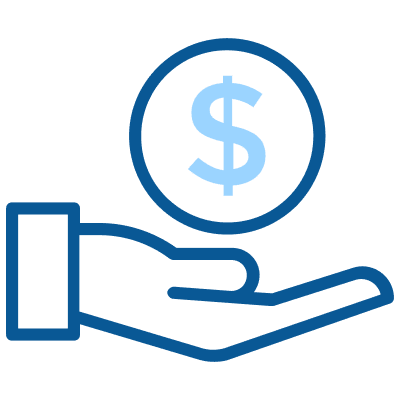 After your loan is approved, your funds should arrive within 1-2 business days2
Check offers
in seconds
Get pre-qualified for loan offers with an easy online form
Won't impact
credit scores
Checking offers will not impact your credit score
Competitive
payment options
Funding up to $100,000 and APRs as low as 6.99%1
Receive
funds quickly
Same-day and next-day available for certain offers2
"The first bank we applied with was disappointing. Your process is easier because of the soft credit inquiry, then you get offers, find the best one, and take it."
Lisa R.
"I was pleasantly surprised how easy this process was. It couldn't have been a better experience. Got just what I need for my home project and would do it again should the need arise."
Drew D.
Virginia | Deck and Roofing
"Your website was really easy to navigate. It was very clear and very simple to use. It was nice to be able to see all the different offers up front."
Sarah G.
"I like the easy online and 100% paperless experience of Acorn Finance. I received my money two days after completing my application."
Bob S.
"It was important to me that I could review my offers without any impact to my credit score, before deciding on the best loan option."
Carol R.
"The process couldn't have been any easier. I filled out a short form that took me less than 2 minutes and within seconds I got multiple offers from lenders."
Mike T.
Compare Rates From Lenders in Our Network
Learn More About Granny Flat Financing
When you are ready to explore how to finance a granny flat, consider finding a trusted lender through Acorn Finance.
What is granny flat financing?
Granny flat financing can be a home equity loan, construction loan or a personal loan used to finance the construction of a granny flat at your single-family home. While there may be other ways to finance a granny flat, these are some of the most common ways. But, what is a granny flat?
A granny flat has many names. Also known as a mother-in-law apartment or an accessory apartment, they are essentially a small apartment complete with a kitchen, bathroom, and living and sleeping areas that are either attached to the house or stand-alone if the backyard is large enough. They can also be constructed above a detached garage.
When your parents age and you want to have them close to the family, a granny flat is a great way to give them their own space that is close, but not immediately within the family dwelling where space can be tight.
When there is no use for the granny flat anymore, it then can be turned into a rental unit for a monthly income stream.
Can you get a home loan for a granny flat?
Yes, you can get a home loan for a granny flat. If you have enough equity in your property, then it is pretty simple to qualify for a home loan to add on a granny flat. If you do not have enough equity, you could still qualify with the use of a guarantor.
Do you need a construction loan for a granny flat?
No, a construction loan for a granny flat is not required, but it could be an option for you. Essentially, you will have plans drawn up for the bank who will then have the project and property appraised. They will determine the value of your home before and after the new construction of the granny flat. The difference between your existing value and the potential new value is what you can borrow against. Most banks should let you borrow up to 95% of that added value.
How to finance a granny flat:
There are several ways you could finance a granny flat. If you decide to use a secured loan such as a home equity loan, you may want to start by applying with a preferred bank or credit union. While you may be able to find secured loans online, they can be complicated. It may be valuable to consult with an expert before applying.
A simpler way to finance a granny flat may be to use a personal loan. At Acorn Finance you can discover granny flat financing up to $100,000 from one of our lending partners. You check offers with no impact to your credit score.
Does a granny flat add value to your home?
Yes, a granny flat should add value to your home by providing additional living space and a potential revenue stream as a rental property. If you live in a University or College town, having a granny flat can be a great rental opportunity for students looking for housing in the area.
Are granny flats a good idea?
Yes, granny flats are a usually good idea if you have the space for new construction, have the credit to finance, and you do not want to spend money on an assisted living facility. Having your parents close can be comforting as well as cost-effective.If they need medical help, you can always hire a registered nurse to check in on them as needed.
Can I build a granny flat in my back garden?
Yes, you can! Building a granny flat in your back garden may actually be more feasible and less expensive than trying to build one above a detached garage. It may also be less intrusive than having a granny flat construction project on the side of your house all summer.
With the tiny house movement that has swept the country in recent years, you can get quite creative with your stand-alone granny flat in your back garden. One possibility is using a railroad car or a storage container on top of a concrete slab as the frame and to build in and around it. However you want to do it, the point is, yes, building a granny flat in your back garden is not only possible, but can be an excellent idea.
What is the average size of a granny flat?
When you are in the planning phase of your new granny flat, you should check with local and state building codes to make sure your granny flat is legal.
For example, the state of California mandates that any mother-in-law unit be at least 150 square feet. For attached units, the maximum size is 50 percent of the existing house up to 1,200 square feet. For detached units, you can have the granny flat be up to 1,200 square feet even if the existing house is smaller than 2,400 square feet. Detached granny flats do not have to adhere to the 50% regulation that attached units have to.
Make sure to check the regulations for your city and state.
Do you need planning permission for a granny flat?
Yes, if you live within town limits and you have a building and zoning department at your city hall, you will likely need a permit. Even if you live in the country or an unincorporated area, you still have to check with the county or local governing body to see if you will need a permit.
What is the best way to finance a granny flat?
If you are looking to finance the construction of an accessory dwelling unit on your property, there are several financing options available to you. You could use a home equity loan or a home equity line of credit. You could also consider cash-out refinancing or a construction loan.
A construction loan is generally a good idea, however, the complicated application approval process and added scrutiny of the bank during the planning and construction phases can be frustrating and time-consuming. A home equity loan is a great way to get the funds you need to construct an ADU, but what if you already have a loan out against your home, or maybe you do not even want to consider using your home as collateral to secure funds.
An unsecured personal loan can provide the funds you need to construct an ADU without providing collateral. There are many reasons you may want to construct an accessory dwelling unit. Maybe you have some older relatives coming to stay with you, or maybe you have a college-aged son or daughter who stays with you for the summer and you would like for them to have their own space. Also, an ADU makes a great rental property if you have a large enough space to accommodate an additional family or single-person living on your property.
That being said, your plans for your accessory dwelling unit may change midstream during construction as your intended uses may change as well. Depending on the changes, if you had a construction loan, you would possibly need to submit updated construction plans to the bank for approval to continue construction. This can cause delay, which costs more money and simply put, it is an inconvenience. With an unsecured personal loan, you are allowed to use the funds however you would like. Since you are not using your home as collateral for the financing, the lender does not have a say in your construction plans. Having that kind of freedom during construction can save you time and money and allow you to build the accessory dwelling unit that will be best utilized for your own purposes.
To get an unsecured personal loan to pay for the construction of an accessory dwelling unit on your property, first, you should get prequalified. Getting prequalified will let you see how much your budget is and how much you can expect to pay in interest and fees during the life of the loan. A personal loan may have higher interest rates compared to other options but the freedoms it can offer may be worth the extra cost. A home improvement loan is another name for a personal loan.
To check personal loan offers you can fill out a form at Acorn Finance. Within 60 seconds you can recieve offers from top national lenders with no impact on your credit score. The ability to check offers without affecting your credit score can give you a competitive advantage. If you decide another type of loan or lender is better for your situation you simply just do not accept one of the offers you received at Acorn Finance.
Can you get a mortgage for a granny flat?
The short answer is yes, however, there are a few stipulations you should be aware of when trying to secure a home equity line of credit to build a granny flat. You will need to have a minimum amount of equity built up before you can borrow against it. Typically you need at least 10% equity in your home before you can borrow against it and if you are building an investment property or second home, then you may need at least 20%.
The next question then becomes is a granny flat an investment property. If you are building the granny flat for a relative to move into full-time, then the accessory dwelling unit could be seen as a simple addition to your existing property. If you plan to build the granny flat for the sole purpose of renting it out for a passive income stream, then you should disclose that to the bank when you are in the loan application process. If you already have over 20% equity in your existing home, then it really does not matter what your intended use is for the accessory dwelling unit.
The other stipulation that you should consider when taking out a home equity loan to pay for the construction of an accessory dwelling unit is that if you should ever get into a position where you may default on the loan, you put yourself in a position that could cost you your main residence to finance the granny flat. Just because you can take out a mortgage to build a granny flat, does not mean you should. You should make sure you are in a secure and financially stable position before ever considering a home equity loan. If you want to open a line of credit without risking your house as collateral, you could always explore your options to apply for and obtain an unsecured personal loan to finance the construction of your granny flat.
Is a granny flat a good investment?
An accessory dwelling unit is almost always a good investment. An ADU raises your property value and could provide you with an additional stream of monthly passive income.
Recently, there has been some loosening of regulations in some states that even allow for the construction of up to two ADUs on a property. If you are looking into using the property as a way to supplement your retirement income, you could rent out your house and the two accessory dwelling units as you and your spouse travel North America in your RV.
From that standpoint, constructing an accessory dwelling unit on your property would make a solid investment opportunity and the opportunities are endless.
Before constructing an ADU you should contact your local government to see what permits you need and requirements you need to meet. Building an 'illegal' ADU may decrease the value of your home as potential buyers may see it as a risk. In addition, you may get fined down the road if it's discovered that you built the ADU without proper documentation. As with any home improvement, it's important to ensure the project is done the right way to make the most of your investment.
How do I convert my garage into a granny flat?
One of the easiest conversions aside from a basement to accessory dwelling unit is a garage to accessory dwelling unit. What is nice about this conversion is that a garage will already contain electrical and water hookups as well as other infrastructure that makes the conversion simpler. The best way to get a conversion done right is to first start with a general contractor who could help you come up with some plans for what you would like your new accessory dwelling unit to look like. You will have to treat the process just like any basement finishing process and consider waterproofing, insulating, drywall, flooring, ceilings, light, etc. A garage to ADU conversion can be a fun and exciting activity that will be rewarding down the road.
Closing Thoughts
With rising health care costs combined with an increasing and aging population, it might not make sense anymore to have a parent stay in an assisted living facility where you can spend at a minimum $5,000 a month in rent alone.
A granny flat might make economic sense and have the added benefit of having your parents close in the later years of their life.
When you are ready to make the addition of a granny flat onto your existing home, it may be wise to secure financing through an Acorn Finance lending partner.
Acorn Finance has trustworthy lending partners that can offer APRs as low as 6.99% depending on your credit score. Homeowners can discover simple and competitive payment options through Acorn Finance. At Acorn Finance, you can submit one application and receive loan offers in 60 seconds or less with no impact to your credit score. Once you have claimed the best offer and finalized the loan, you can receive funds quickly.
Check granny flat financing offers with no impact to your credit score. . . apply online now!
How Does Acorn Finance Compare?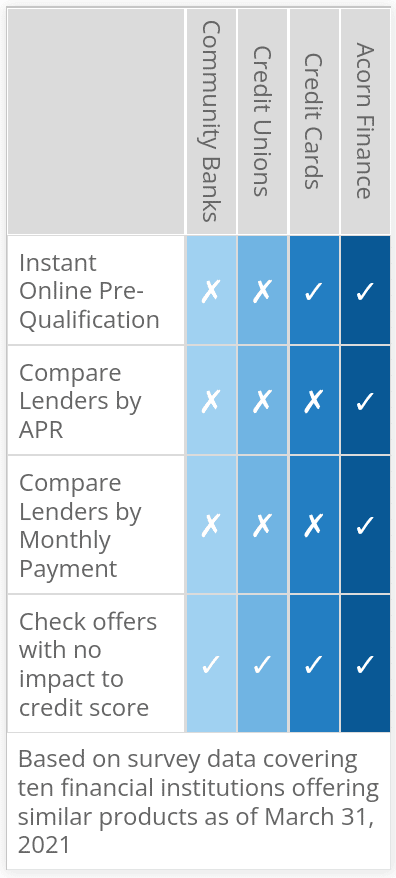 COMPARE RATES FROM TOP LENDERS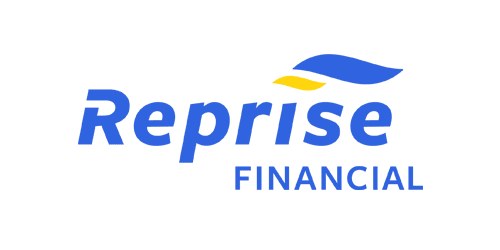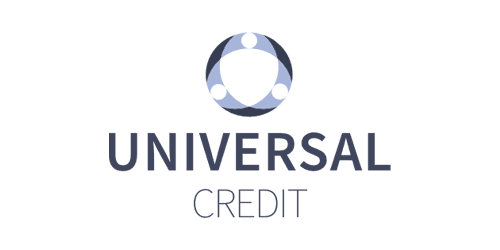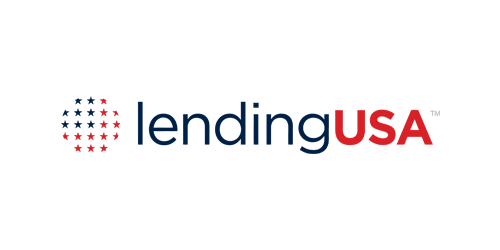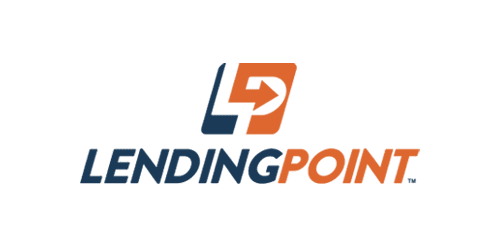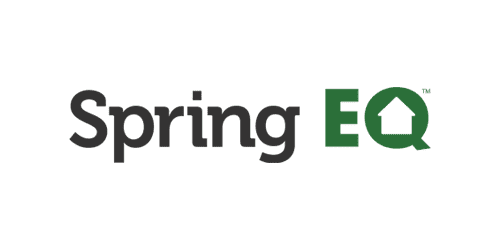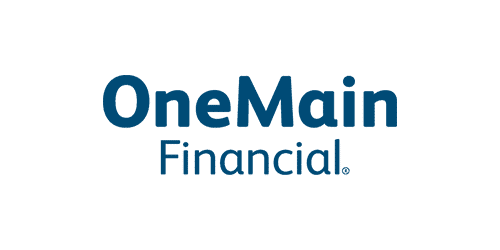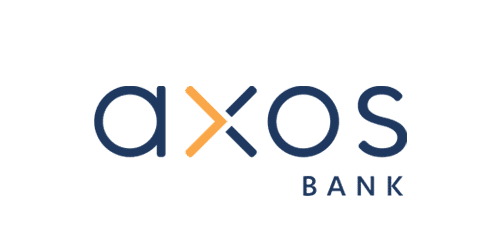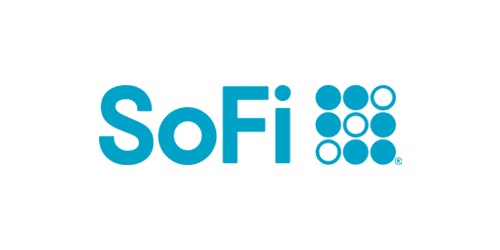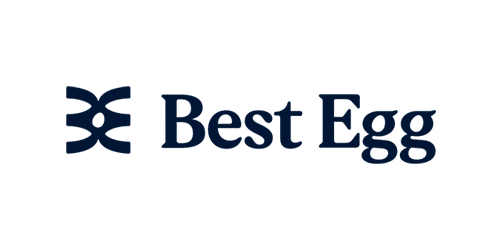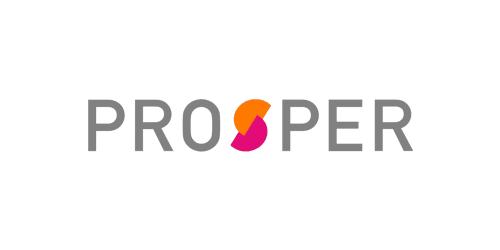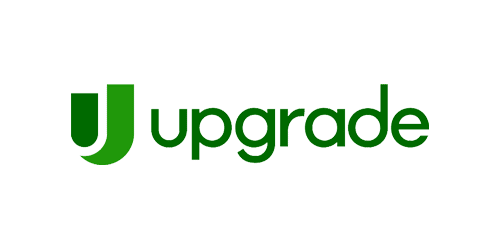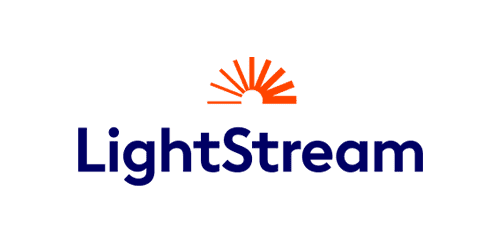 Granny Flat Financing Calculator
Are you a contractor?
Generate more revenue with Acorn Finance.
Offer customers the ability to finance their dreams with zero dealer fees.
Popular home improvement projects
Barn Financing Options
One home, endless possibilities
Personal Loan Information