Kitchen Cabinet Financing
Get personalized rates in 60 seconds to finance new kitchen cabinets without affecting your credit score.
How much would you like to finance?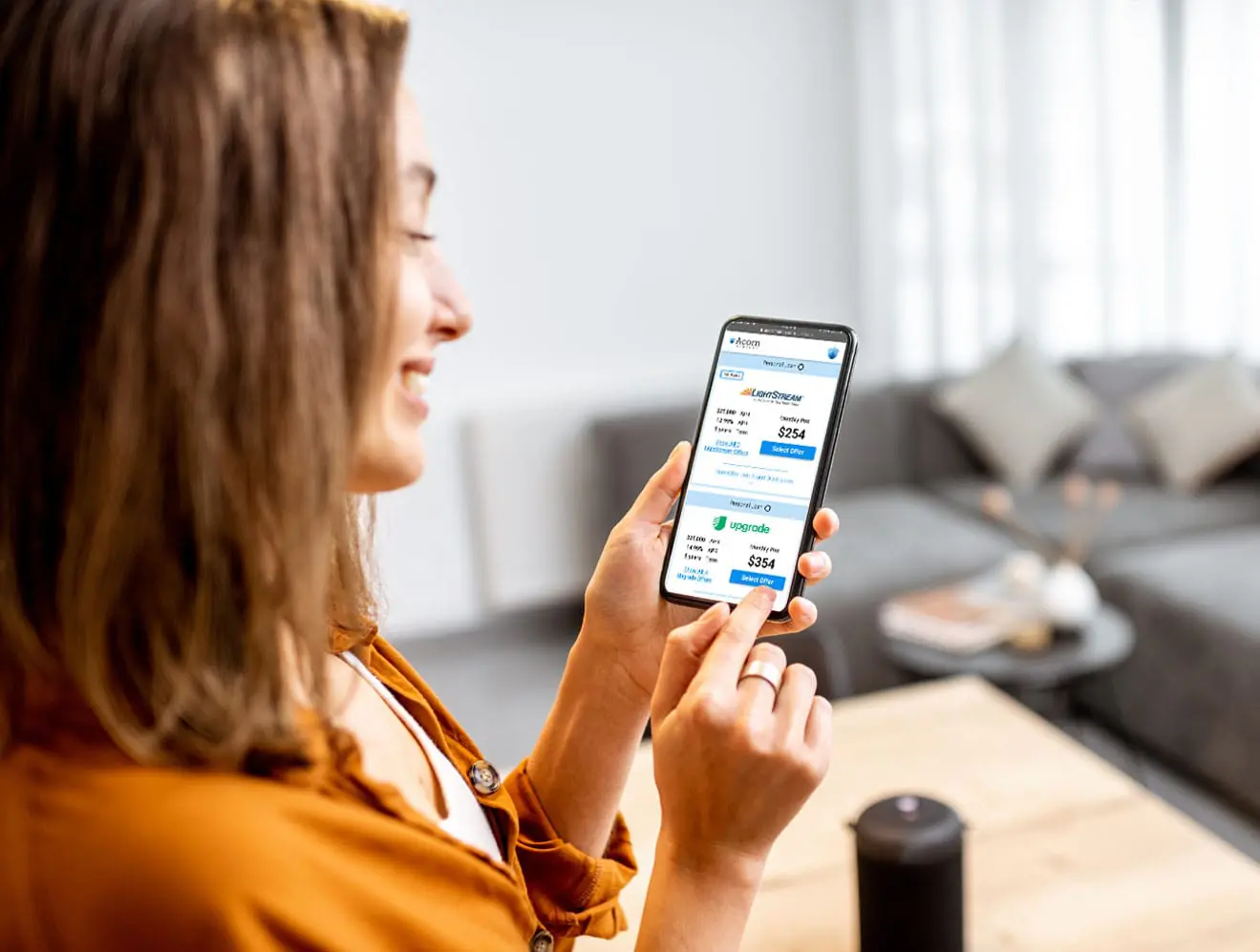 Finance Kitchen Cabinets with Good or Bad Credit
Let Acorn Finance help you get the new kitchen cabinets of your dreams. Compare personalized offers from lenders in our network, with no impact to your credit score when applying for kitchen cabinet financing. We'll help you check for pre-qualified offers in seconds with our broad network of national lending partners who are ready to finance your kitchen cabinets.
If you finance your kitchen cabinets with Acorn, our 100% online, customer-friendly process is designed to help you find affordable payment options with lenders that can quickly fund the new cabinets for your kitchen that fit your personality and style.
Check Offers
Quick. Simple. Secure.
How to Get Kitchen Cabinet Financing with Good or Bad Credit
Check New Kitchen Cabinet Loan Offers With No Impact To Your Credit Score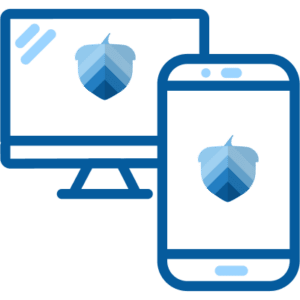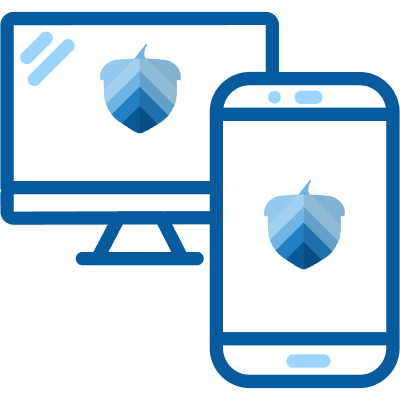 Fill out an easy online form to check for pre-qualified offers with no impact to your credit score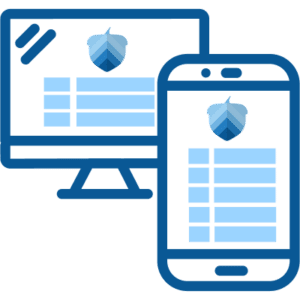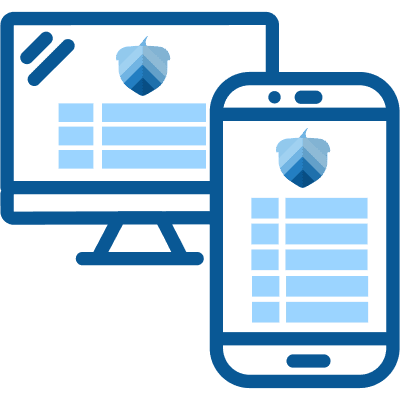 Compare terms and payment options to select the offer that's best for you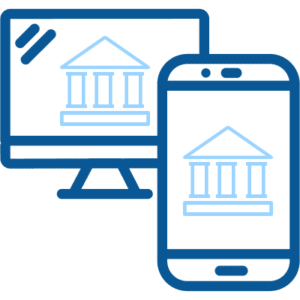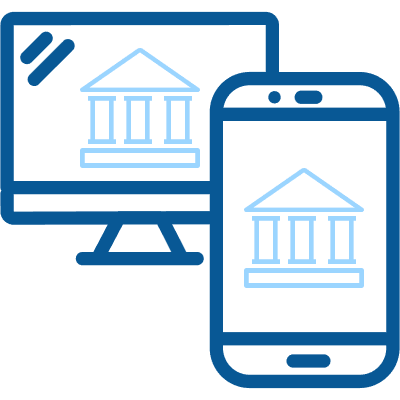 Complete your application on your selected lender's website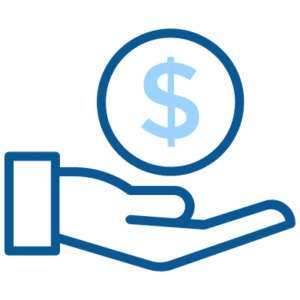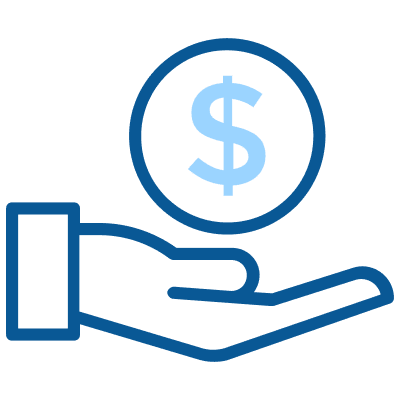 After your loan is approved, your funds should arrive within 1-2 business days2
Check Offers For Kitchen Cabinet Financing Today
Check offers
in seconds
Get pre-qualified for loan offers with an easy online form
Won't impact
credit scores
Checking offers will not impact your credit score
Competitive
payment options
Compare rates from our network of lenders
Receive
funds quickly
Same-day and next-day available for certain offers2
Compare Rates From Lenders in Our Network
Kitchen Cabinet Financing & Online Loans for Kitchen Cabinets
Are you searching for the best way to finance kitchen cabinets? If so, Acorn is the answer. Acorn Finance is a reliable and top-rated company that provides personal loans for kitchen cabinet financing. Take advantage of affordable payment options and free services while saving tons of time. In addition, applying online with Acorn Finance does not affect your credit score! Keep reading to learn more about kitchen cabinet financing and if it is right for you.
Can you finance kitchen cabinets?
There are a variety of financing options for kitchen cabinets. Most types of financing allows homeowners to finance materials and installation. The type of financing that is best for you usually depends on your situation. The most common types of loans for kitchen cabinet financing are unsecured or secured loans. Secured loans require collateral. In exchange for the collateral, lenders may offer lower interest rates, higher loan amounts, and longer terms. Unsecured loans such as personal loans do not require collateral. Although the rates may not be as low as secured loans, personal loan rates are typically very competitive. Compared to a secured loan, the process for securing an unsecured loan or personal loan is usually much easier and faster. Acorn Finance has lending partners that can fund personal loans same-day as approval. Some contractors and kitchen cabinet retailers may offer financing. You should ask the contractor or retailer what types of financing they offer and if they have any promotional specials. In addition, you should find out what lending partners they use to ensure you will be working with a reputable lender.
What is the cheapest way to get kitchen cabinets?
Kitchen cabinets are expensive – but they can make or break a kitchen. Finding the cheapest kitchen cabinets may require some creativity and effort. You may want to post in community groups or online platforms to see if anyone is replacing kitchen cabinets. There's a chance that someone nearby is looking to dispose of old kitchen cabinets. With a little TLC and reconditioning you may be able to transform trash to treasure. Alternatively, if you are looking to purchase new kitchen cabinets on a budget there are a few ways to keep the cost down. The first thing to be aware of is the types of materials that are less expensive. Cabinets made of particle board, MDF, or other synthetic mixed materials should be much cheaper than solid wood or glass cabinets. In addition to choosing an affordable yet quality cabinet material you should look for mass produced cabinets. Lastly, hardware can range in price. Some hardware may be a few dollars while other hardware may be much more.
How much can a new set of kitchen cabinets cost?
On average, kitchen cabinets can range from $100 to $1,200 per linear foot. Stock cabinets are usually the cheapest option compared to semi-custom or fully custom cabinets.
Stock cabinets cost about $100-$300 per linear foot installed
Semi-custom cabinets cost about $150-$650 per linear foot installed
Custom cabinets cost about $500-$1,200 per linear foot installed
When should you replace or upgrade kitchen cabinets?
Kitchen cabinets need to be replaced or upgraded at some point. On average high quality kitchen cabinets should last about 50 years. This means when it comes time to replace or upgrade them you should invest in higher quality cabinets. Some people may want to resurface their cabinets rather than replace them. However, it won't be long before they realize resurfacing often costs more than replacing or upgrading cabinets. Here are some signs that your cabinets should be replaced...
Water damage
Improper or frustrating function
Moldy cabinets
Soft cabinets or cabinet walls
Cabinet box is in bad shape
What are the most important factors when pricing new kitchen cabinets?
You may have noticed by now that the cost of new kitchen cabinets can vary widely. This means you should be careful when making decisions. Some of the most important factors to take into account include quality, material, construction, modification options, location and who you are buying cabinets from.
How much does it cost to get new kitchen cabinets installed?
Semi-custom and fully custom cabinet installs typically cost more than stock cabinet installs. Most stock cabinet installs cost between $1,863 to $8,277. Installs for average sized kitchens using semi-custom and fully custom cabinets typically cost between $13,000 to $30,000 plus.
Why are kitchen cabinets so expensive?
Kitchen cabinets are costly for many reasons. If you are struggling to stay in budget you should go with prefabricated or stock cabinets. In addition, you should compare the cost of different wood species. Design elements such as the number of drawers can also affect the total cost.
What is the best time of year to buy kitchen cabinets?
Seasonal discounts are a real thing, especially when it comes to purchasing kitchen cabinets. You should look for deals on known shopping days such as Black Friday or Cyber Monday. In addition, you may be able to score a deal on kitchen cabinets during holiday weekend sales such as Labor Day weekend. The weeks leading up to Christmas may be a slow time for kitchen cabinet manufacturers, retailers, and contractors. You may be able to find reduced prices when sales are down. We recommend doing a little pre-shopping. Find some manufacturers you like and jot down some styles you like. Keep an eye on these styles. When the price drops, you can purchase the cabinets. If you are ready to install the cabinets you can or you can wait until you are ready. If you are in a hurry you may not have the leisure of watching prices or waiting for a sale.
What is the lowest cost kitchen cabinet per linear foot?
Stock cabinets are the lowest cost kitchen cabinet per linear foot. If you decide to go with stock cabinets be sure to measure your space accurately before ordering. Some complain that there is a lack of stock cabinet options. It will be up to you to decide if the savings justifies the amount of options and quality available.
What material is best for kitchen cabinets?
Most kitchen cabinets are made from wood and wood-like materials. One of the most durable and best quality kitchen cabinet materials is hardwood. Hickory and maple are both types of hardwood. Compared to softwood species, hardwood can resist more denting and scratching. However, hardwood typically costs more than softwood species such as walnut and mahogany.
Are solid wood cabinets worth the money?
Solid wood is a high quality and durable material that can last a lifetime. If you can afford solid wood cabinets, they may very well be worth the investment. Homeowners may consider using financing in order to afford higher quality or more custom kitchen cabinets. You do not have to finance the entire cost of the project to use financing. You could pay cash for part of the project and finance the rest. The less you finance, the less the loan will cost. MDF cabinets are usually much more affordable and can provide more value but they may not last as long. In addition, MDF cabinets may be hard to repair and cannot be stained. You should consider your needs and budget to make appropriate decisions.
What are the best kitchen cabinets for the money?
If you are looking for a good value you should consider pre-assembled or stock cabinets. One step up from pre-assembled or stock cabinets are semi-custom cabinets. Semi-custom cabinets may cost more money but offer more customization. Custom kitchen cabinets are the most expensive options. Custom kitchen cabinets offer complete customization. If you are going for a unique style you may be doing your home a disservice by going with cheaper cabinets. Although pre-assembled or stock cabinets may be one of the cheapest options, they may not bring your design vision to life. Homeowners should invest time thinking about what is really important to them in terms of design and features. Next, homeowners should take this consideration and match it with their budget. You may need to make compromises in order to achieve the style you are going for at a price you can afford. Some homeowners are unwilling to compromise, which may not be a bad thing. New kitchen cabinets are one of the top home improvements. If your needs and wants do not match your budget you should consider using financing.
Is it cheaper to buy or build cabinets?
If you are a skilled craftsman with all the appropriate tools you may save some money by building cabinets. However, it can be very time consuming and possibly frustrating at times – even though the end product would be extremely satisfying. If you are handy, you may be able to purchase cabinets and do the installation yourself. This could save you a lot of time compared to building and installing on your own. Building your own kitchen cabinets offers homeowners complete customization for less money than custom cabinets built by a professional. Upgraded Home estimates that building your own kitchen cabinets should cost between $800 to $1,800. Costs will vary depending on the materials you select and size of your project. Upgraded Home also estimates that buying cabinets may cost between $12,000 to $30,000.
What is the average cost to have kitchen cabinets painted?
For a small to medium sized kitchen homeowners should pay around $900 to have kitchen cabinets repainted. Prepping cabinets for paint may take longer than actually painting them. If your cabinets need a lot of preparation, it may cost extra. Preparation can include sanding, cleaning, patching, and minor repairs. Removing and repainting kitchen cabinet doors usually costs more as well. Thumb Tack says that it can cost an average of $2,000 to $8,000 to remove and paint kitchen cabinet doors. The size and detail of the paint work has a lot to do with the cost of the project.
Do painted kitchen cabinets hold up?
Painted kitchens cabinets should hold up as long as they are painted properly. Proper painting of cabinets includes preparation, coats of paint, using the right primer and paint, and more. While painting kitchen cabinets may sound like an easy task, we recommend hiring a professional. Cabinets and paint are usually not the most forgiving. It's better to invest extra money into hiring a professional rather than making a mistake yourself and potentially costing yourself more money. Painted cabinets that have normal use typically last between 8 to 15 years before needing a fresh coat of paint. Painting kitchen cabinets can be an easy and affordable way to spruce up your kitchen. You can use financing for painting kitchen cabinets.
Do you need good credit to apply for kitchen cabinet financing?
Acorn Finance provides kitchen cabinet financing options for all credit types. Personal loans may be the best option for financing home improvements or kitchen cabinets. Personal loans offered through Acorn Finance have a quick application and approval process. You will receive multiple personalized competitive offers within minutes. In addition, you can receive funds as soon as 1-2 business days.
Is there a limit to what you can borrow for new kitchen cabinets?
We offer financing for kitchen cabinets that allows you to borrow almost any amount between $1,500 to $100,000. Comparing lenders is important if you decide to use a personal loan. Most likely, many lenders will be competing to secure your loan. Acorn Finance provides a secure platform that gives you the ability to shop rates and terms from multiple lenders. Our services allow you to input your information to one application and receive offers from multiple lenders. Helping you get the best deal on kitchen cabinet financing is our top priority.
What credit score is needed to secure new kitchen cabinet financing?
All credit types can apply for kitchen cabinet financing with Acorn Finance. Applying online and getting pre-qualified does not impact your credit score.
Best options for kitchen cabinet financing
As a leading provider for kitchen cabinet financing, we can provide you special rates and pricing that fit any budget. On approved loans, you can borrow up to $100,000 and take as long as 12 years to pay it back.
Three steps to get started with Acorn Finance:
#1. Complete and submit a short loan application online
#2. Receive multiple pre-qualified offers
#3. Get connected with lenders to obtain your pre-qualified loan
Getting offers for kitchen cabinet financing
Need a loan fast? Acorn Finance is a great place to shop for kitchen cabinet financing. We partner with reputable lenders to provide competitive kitchen cabinet financing specific to your needs. You can apply online using our simple three step process to receive multiple offers for financing. This allows you to save time and compare offers easily.
What are the best kitchen cabinets to buy?
Kitchen cabinets can take up a large portion of your kitchen renovation budget and therefore you need to be careful to ensure it is money spent wisely. There are many options available from budget to complete custom cabinetry.
Here are a few suggestions of companies who manufacture cabinets for purchase. Some do the installation for you or you can choose to hire your own installer to do it. Of course, there's always the option to do it yourself as well. Let's take a look at some kitchen cabinet manufacturers:
American Woodmark: This brand of cabinets is available at Home Depot. American Woodmark cabinets are assembled in the United States and they come in more than 15 different collections with more than a dozen different styles. Definitely worth checking out.
KraftMaid: KraftMaid is another brand available at Home Depot that has received an overwhelming number of five-star reviews. They offer many different styles and color options.
St. Charles New York: This luxury brand has been around for over 85-years. In recent years, St. Charles New York has launched three new pre-designed kitchen cabinet models that can be customized to fit any kitchen. These cabinets offer many storage and organization options that other brands do not have.
Amuneal: If you are not into the traditional style and instead are looking for a more industrial and modern look, then you should check out the Amuneal brand. This brand has been around since 1965. They offer sleek looking cabinets with all metal hardware and design accents.
These are just a small selection of the many different cabinet brands out there on the market. When investing in all new cabinets, it is important you do your own research to ensure you are installing something you will be satisfied with for many years to come.
Is refacing cabinets cheaper than replacing cabinets?
You can save a significant amount of money by deciding to reface your cabinets instead of replacing them. Replacing cabinets can cost anywhere from $4,500 to $24,000 or more depending on how much custom work you pay for. Refacing cabinets is usually the most cost-effective choice with a price range between $4,000 and $9,000.
If you can live with the overall design and function of your current cabinets but are going for an entirely new look, refacing cabinets can save you a great deal of money.
Is it cheaper to build your own kitchen cabinets?
Building your own kitchen cabinets should be incredibly less expensive than purchasing new cabinets. However, while it may not be too difficult to simply build the boxes for the cabinets, building the cabinet doors and drawers takes incredible skill and specialized tools.
One thing to consider to save money is to build the boxes yourself and then purchase the drawers, fronts, and cabinet doors premade. Then you will only have to assemble the cabinets and install all the hardware.
Obviously, the less you buy pre-made and the more labor you can do yourself, the cheaper your cabinet replacement will be. However, be sure to not bite off more than you can chew. You do not want to spend a decent amount of money and realize you'll have to rip the cabinets out and have a professional come and install them anyway. It will cost you more money in the long run. Careful planning is always required for successful home improvement projects.
How much does it cost to have someone install cabinets?
To figure out how much it will cost someone to install your new cabinets, we use the unit price per linear foot. If we are talking about the price of labor alone, then we still have to consider what type of cabinets you purchased.
For stock cabinets, you can expect to pay an installer between $50 to $100 per linear foot.
For semi-custom cabinets, you can expect to pay an installer between $75 and $250 per linear foot.
For full-custom cabinets, you can expect to pay an installer between $200 to $450+ per linear foot.
Custom cabinets take much more work to install than stock cabinets and the price is reflected above.
What is the most expensive part of a kitchen remodel?
If you are doing an entire kitchen remodel, you can expect to spend the largest portion of your budget on cabinets. Cabinets are labor-intensive to manufacture and install.
Also, cabinet selection can make or break your overall kitchen look. If you are looking to cut costs, aside from doing some of the labor yourself, you do not really want to cut corners when it comes to your kitchen cabinets. In some cases, you may be able to revamp your existing cabinets if they are in good working order and condition.
How much do cabinets cost for a 10'10 kitchen?
A kitchen that measures 10'10 typically contains 20 to 25 linear feet of cabinets. Depending on the material type and whether the cabinets are stock, semi-custom, or full-custom, you can expect to pay somewhere between $2,000 and $24,000.
How can I save money on new kitchen cabinets?
If you are trying to complete a new kitchen remodel on a budget, there are several ways you can cut some costs in the cabinet portion of the budget without negatively affecting the quality of the overall results.
Obviously, going with prefabricated or stock cabinets over custom is going to save you the biggest chunk of change, but here are some other suggestions to help bring the price of your new cabinets and installation down.
Be open-minded: When you start looking at cabinets, it is important to be open-minded about the door styles. Be flexible and willing to choose a cheaper alternative than your original design idea. For example, you may see that your desired raised panel cabinet doors are twice as much as the shaker-style. Be willing to make compromises and adjust your design on the fly to cut costs.
Replace wall cabinets with open shelving: If you are looking for the biggest money saver, think about installing shelving rather than cabinets. Custom open shelving can create a fantastic and unorthodox look and feel in your kitchen that will look good if done right. Not only can it look good, but it will also save you thousands of dollars.
Choose a more affordable wood type: When shopping for cabinets, make sure you examine the different wood types and prices. Certain wood types like cherry or maple can be significantly more expensive than oak or hickory. Again, be flexible about wood types and you can again save a few thousand dollars once all is said and done.
Consider a laminate: Laminate and Thermofoil can offer a cheaper alternative to all-wood cabinets and drawers. However, other considerations will have to be examined like the installation of heat shields around the range to protect the laminate from heat.
These are just a small example of how you can save costs on your kitchen cabinets during a kitchen remodel. The overarching theme here is that you are able to be flexible and willing to compromise. If you are not willing to compromise you may need to expand your budget or do your kitchen remodel in steps to split up costs.
How often should kitchen cabinets be replaced?
Unfortunately, kitchen cabinets don't last forever. If you are looking to spruce up your kitchen, you may be able to refinish your cabinets. However, at some point you'll need to replace your cabinets, which can be a very expensive project. In some cases, kitchen cabinets are the most expensive part of a kitchen remodel. How long kitchen cabinets last can depend on the material of the cabinets. You may need to revamp your kitchen cabinets every 10-15 years, depending on the material.
Your cabinets might need to be replaced if the doors won't close or if the shelves are buckling. Or, you may just want to update how your kitchen looks. In addition, if you're selling your home, replacing the cabinets will increase the value of your property.
Is it hard to install kitchen cabinets?
Kitchen cabinets are relatively difficult to install, but this doesn't mean you can't install them on your own. However, with major home improvements such as new kitchen cabinets, you will want to make sure the job is done right. If you have any doubt that you will struggle to replace cabinets on your own, you should hire a professional.
If you're going to paint your kitchen as well as replace cabinets, paint first. That way you won't have to protect your new cabinets with tape or cloth. If you plan to DIY install cabinets, buy ready to assemble or pre-assembled kitchen cabinets. First, if your cabinets are pre-assembled, make sure everything arrives correctly. Also check for damage that may have occurred during shipping. If you have to assemble your cabinets, do that except leave off the hardware, doors, and drawers. Next, find the highest place on the floor, since most floors are not level. Now mark the top of the base cabinets and the bottom of the wall cabinets. Locate the wall studs. Select the right hardware, and begin installation.
If you are going to replace kitchen cabinets DIY style, you should have the following tools available:
Levels
Tape measure
Pens, pencils, markers
Screwdriver sets
Power drills
Twist drill bits
Chalk lines and reels
Wrecking bar sets
Claw hammers
Stud finder
Drywall screws and shims
Wood shingles
What are the best materials for kitchen cabinets?
Kitchen cabinets are usually made of wood and materials similar to wood. This can range from hardwood, plywood, particleboard, and fiberboard. What you choose depends largely on your budget and what you would like to see in your kitchen. There are even glass cabinets.
Hardwood is the strongest and most durable material you can choose for your kitchen cabinets. Hardwood is a solid wood. They will resist scratches that might show up on softwood. But hardwood will cost more because it is of a higher quality.
Cherry wood has an intricate grain pattern and a beautiful, warm color. It is trending right now because of the warmth it brings to kitchens. Other hardwoods include birch, oak, beech, and spruce.
Plywood is a wood that is glued and laminated. It is then overlaid with a hardwood veneer. There are different grades of hardwood, grading their price and quality and appearance. Grade A is a little cheaper than AA, and B, C, D, and E are cheaper than that.
You can also get shop grade or economy plywood. It is the least expensive because it is the lowest quality. Grade AA plywood is the best plywood and also the most expensive.
Fiberboard is a cost-friendly cabinet option. It is made under high pressure using recycled materials, resin, and wax. It is strong and smooth and good to paint. It is not as strong as plywood or hardwood and can get damaged from moisture.
Wood veneer is a very thin layer of hardwood that is peeled from a log. They tend to be glued to particle board or fiberboard. It is a finishing material that is lightweight and cheap, but is a gorgeous finish.
Particleboard is similar to fiberboard except it has a lower density. By pressing recycled wood scraps into sheets, you make particleboard. It is often finished with laminate or wood veneer. It is cheap but not very strong. It is also not good when it comes in contact with moisture.
What is the most durable kitchen cabinet finish?
All finishes look different, cost a different amount, and have a different level of durability. A finish is the sheen and shine applied to your kitchen cabinets after they are assembled that also is a layer of protection. Unfinished cabinets are cheaper, but it is important to finish the cabinets in order to keep them protected.
A semi-gloss finish will shine when the light hits it. It is easy to apply and highly durable. A good semi-gloss finish is durable against heat, chemicals, scratches, moisture, and mildew. They also ward off scratches and dents. You need three or four coats to make it as durable as possible. It may turn yellow overtime.
Gloss finishes include lacquer and shellac finishes. Lacquer lasts as long or longer than other finishes without flaking. But it can discolor and become scratched. It penetrates deep into your cabinets and creates a seal that protects the wood from the inside out. You only need two layers to get durability and an incredible sheen.
Shellac is not as durable as lacquer. However, it can be retouched without looking repaired, and it will not discolor.
Satin finishes have a mild gloss. They will show the least amount of dirt out of all of the finishes. But it will show brush strokes if it's not applied very carefully. Satin finishes are very durable and last a long time. But they are not as mold and mildew resistant as semi-gloss or gloss finishes.
What are the easiest kitchen cabinets to clean?
Cabinets with flat doors and strong, baked-on finishes are the easiest to get clean. High-gloss finishes show dirt but are the easiest to wipe dirt off of. Stained cabinets with a matte finish show less dirt but are harder to clean. The more elaborate the molding is around the cabinets, the harder it is to clean. Something you may want to consider even though they look stunning.
Also pay attention to the pulls and handles. Some will show more grease than others. In addition, there are products you can buy to insert into your cabinets that will make cleaning them easier, because you just lift them out of the cabinets and clean the product rather than cleaning the cabinet itself.
Is it cheaper to replace or reface cabinets?
When you're getting bored of your kitchen cabinets, or they are starting to look worn down, you have an important decision to make: do you replace them, or do you reface them?
Cabinets should last you a long time, but they will need to be replaced at some point. Refacing cabinets can transform the look of your kitchen. Friends and family may just assume that you replaced the cabinets. Refacing cabinets is almost always cheaper than replacing cabinets.
Refacing your cabinets is a good option if you don't want to change your kitchen and have cabinets that are in good condition. Refacing means only replacing the doors instead of the whole cabinet. This is easier to do by yourself than replacing the whole cabinet. You can change the whole look of your kitchen just by replacing the cabinet doors. It is also quicker than replacing the entire cabinet.
It is much cheaper to reface than it is to replace. Replacing typically costs between $4,000 and $24,000, but refacing is usually between $4,000 and $9,000.
Is it expensive to reface kitchen cabinets?
Replacing typically costs between $4,000 and $24,000, but refacing is usually between $4,000 and $9,000.
Can you get kitchen cabinets financed with bad credit?
Over 2 million kitchens were remodeled in 2017 in the United States alone. Kitchens are often the place where the family hangs out, cooks together, eats, and has a good time.
With the kitchen being so important, it's vital to have it looking beautiful and have it also be functional. If your kitchen cabinets aren't up to par, you have a lot of different financing options, even with bad credit.
One option is using equity in your home. This helps because you aren't paying a crazy amount of interest with this option.
One option is a home equity loan. With a home equity loan, you use the equity in your home to borrow money. The interest rates are usually fixed, so you can easily budget to pay them back. Your interest may even be tax-deductible. Home equity loans are best used for big remodelings.
You can also get a home equity line of credit, or an HELOC. A HELOC is like a second mortgage where you can borrow money depending on your home's equity. To get a HELOC, your debt-to-income ratio should be in the lower 40's or less, or else you need a credit score of 620 or more. Also, your home value should be at least 15% more than what you owe on your home. HELOCs come with variable APR so your interest rate will fluctuate with the market.
You can also finance your cabinets without collateral.
One option is financing directly with a contractor. Some contractors offer loans through third party lenders. Some of these have no interest. But if you can't pay off the loan, you may have to pay backdated interest. Also make sure you can still withhold payment if work is unsatisfactory.
You can also finance with a personal loan. There are personal loans available for good and bad credit scores. A lower credit score just means higher interest on your personal loan.
Your last two options are financing with a credit card or financing with personal savings. Carefully consider all of your options and see which is most aligned with your financial situation. Your options may be limited if you have bad credit, but there are still options available, so don't give up.
What credit score do I need to get a loan for kitchen cabinets?
You may not qualify for a personal loan if your credit score is in the bad or even fair range. Kitchen cabinets can be expensive and you may not qualify for enough money, if you qualify at all. A bad credit score is between 300 to 629 and a fair credit score is between 630 to 689. You may hear about payday loans but you should avoid this option if possible. They can give you cash quickly, but at a very high interest rate, up to 300% or 400% APR.Another option that is best avoided is a car title loan. These come with high rates and you can end up losing your car.
There are better options out there. Some peer-to-peer, or P2P, lenders will lend personal loans to people with credit scores as low as 590. Some will completely ignore your credit score and use different measurements instead, like your work and educational history. This means you can get a personal loan at any credit score.
A last option is to use a credit union. Credit unions may give members more lenient borrowing terms than banks and other traditional lenders. You have to be a member first. Sometimes you have to be a member for a month before you can get a loan. Credit unions also sometimes offer loans called payday alternative loans, or PALs. These can give you $1,000 quickly with no credit check on decent borrowing terms.
What is the minimum credit score to get kitchen cabinets financed?
The minimum credit score needed to qualify for kitchen cabinet financing can vary depending on the type of loan and the lender. The loan amount can also affect the minimum credit score. If you use peer-to-peer, or P2P, lenders may give personal loans to people while not looking at their credit score at all. Instead they use different criteria like work and educational history.
If you are applying for a traditional loan, it may be wise to raise your credit as much as possible before applying. This way you will get lower interest rates, a lower APR, and you will have more options, so you will be able to shop around more. You can raise your credit by paying off any outstanding debt, consolidating your debt so it is all under the same interest rate, and buying a credit card just for groceries with the sole purpose of paying it off each month. If you can get your credit score into the good range, 690 to 719, before applying for a loan you can increase your chance of approval.
Can you put kitchen cabinet repairs on credit?
Yes, you can put kitchen cabinet repairs on credit. However, if you won't be able to pay it off in a timely manner, it might not be wise. If you can't pay off your credit cards, your credit score will lower, which will give you less borrowing and financing opportunities in the future.
It is important to use your credit card wisely. One thing you can use your credit card for is gas. If gas is already in your monthly budget, put it on your credit card. You know you can pay it off in full. Another thing to put on your credit card is groceries. These are another staple item that are probably already built into your budget. That means you can put it on your credit card and be confident you can pay it off. If you need a few months or maybe even years to pay off a credit card balance you will want to consider a loan with fixed repayment terms. Personal loans are usually a better option.
Can you get a kitchen cabinet loan with a 600 credit score?
Yes, you can get a kitchen cabinet loan with a 600 credit score. A good option to do this is with peer-to-peer, or P2P, lenders. Many P2P lenders give personal loans to borrowers who have credit scores as low as 580. Others ignore credit scores completely. Instead they come up with their own list of criteria. This may include work or educational history. This is all to understand your creditworthiness. With a 600 credit score you may also qualify for a personal loan.
What lenders provide kitchen cabinet financing for bad credit?
Some lenders offer kitchen cabinet financing for bad credit borrowers. These lenders include OneMain Financial, Lending Point, Best Egg, Prosper, and more. You can access offers from top-rated lenders such as these and more at Acorn Finance.
How to finance kitchen cabinets with bad credit?
Before applying for kitchen cabinet financing or any type of financing, you should check your credit score. You should also review your budget. It's important to determine how much you can even comfortably afford to borrow before taking out a loan or applying. You may also want to get an estimate to determine how much financing you need. Once you have done some of the prep work, you can check offers at Acorn Finance. You can also check with your local bank or credit union to see what they can offer. Some contractors may also offer financing. However, it's usually best to secure your own financing.
What is considered bad credit when looking for kitchen cabinet financing?
A bad credit score is usually in the range of 300 to 629. However, you may still qualify for a personal loan with a credit score near the top of this range. Lenders can have different perspectives as to what they consider bad credit, but this is the industry norm. If you are trying to borrow a larger amount, lenders may consider bad credit as a higher score than the typically bad credit range. Credit scores can be used to evaluate how much risk a borrower may be.
How Does Acorn Finance Compare?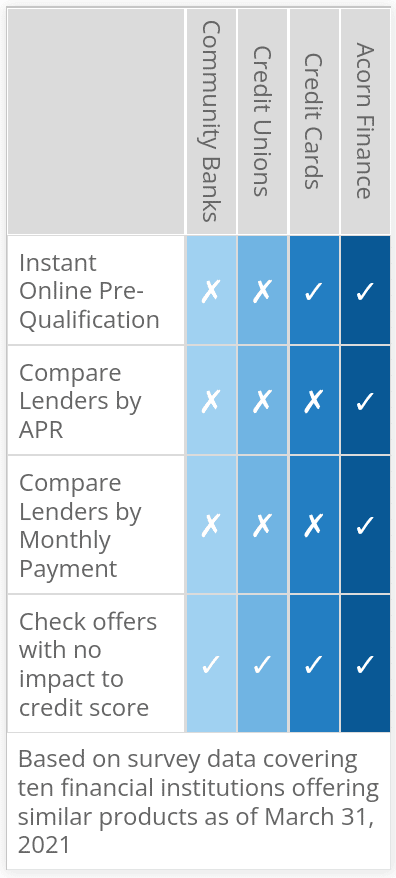 Finance New Kitchen Cabinets Today
Compare kitchen cabinet financing options without affecting your credit score.
Check Offers
Compare Rates From Top Lenders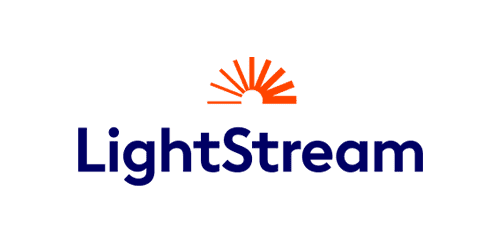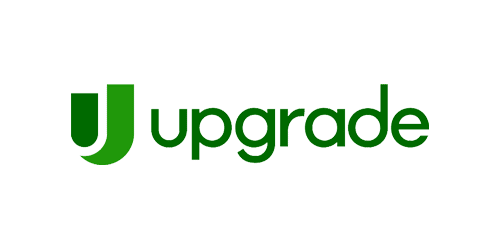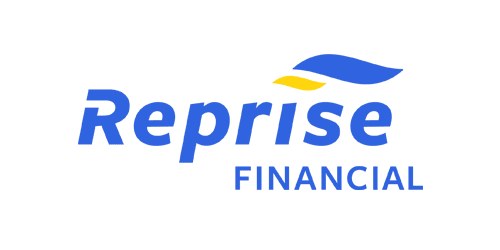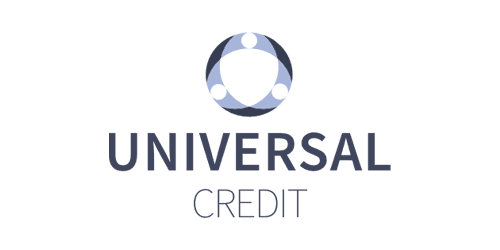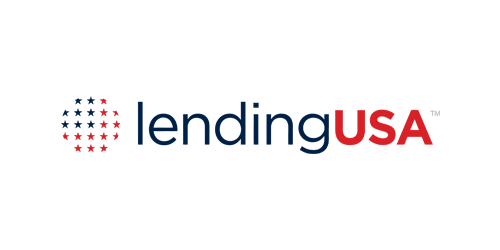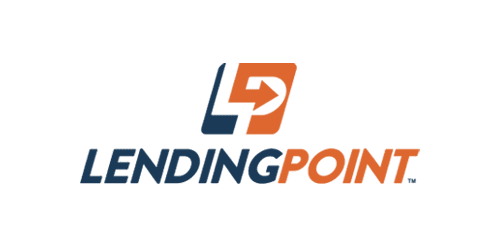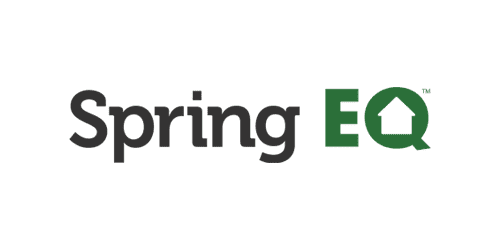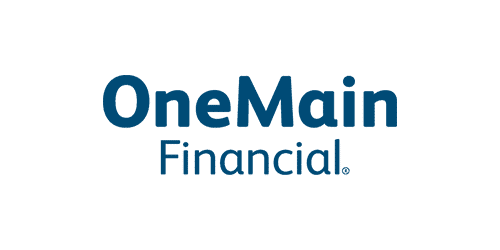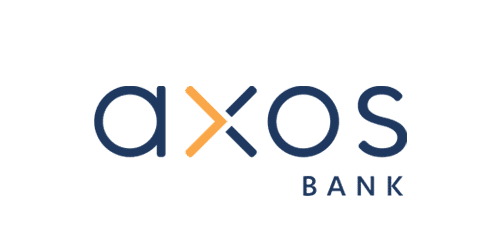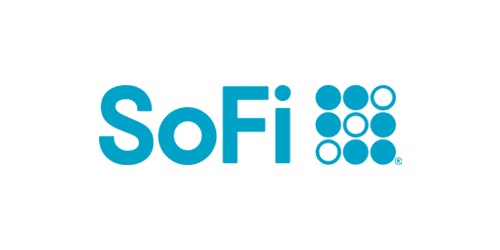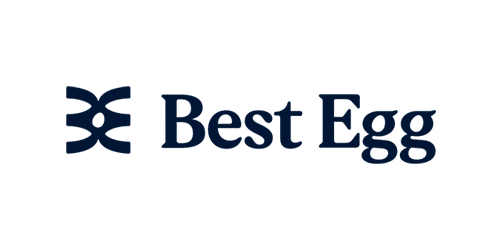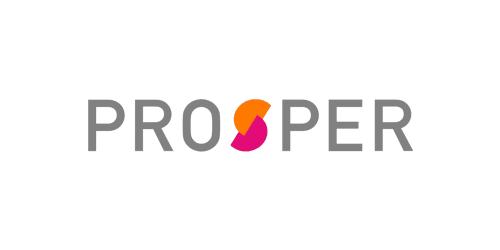 Cabinet Financing Calculator
Are You A Contractor?
Don't let kitchen cabinet financing deals slip away.
Fund more projects with easy, affordable kitchen cabinet financing options for your customers.
Get Started
Popular Home Improvement Projects
Barn Financing Options
One home, endless possibilities
Personal Loan Information