$7,500 Personal Loans Options
Compare monthly payment options from several lenders in under 2 minutes.
How much would you like to finance?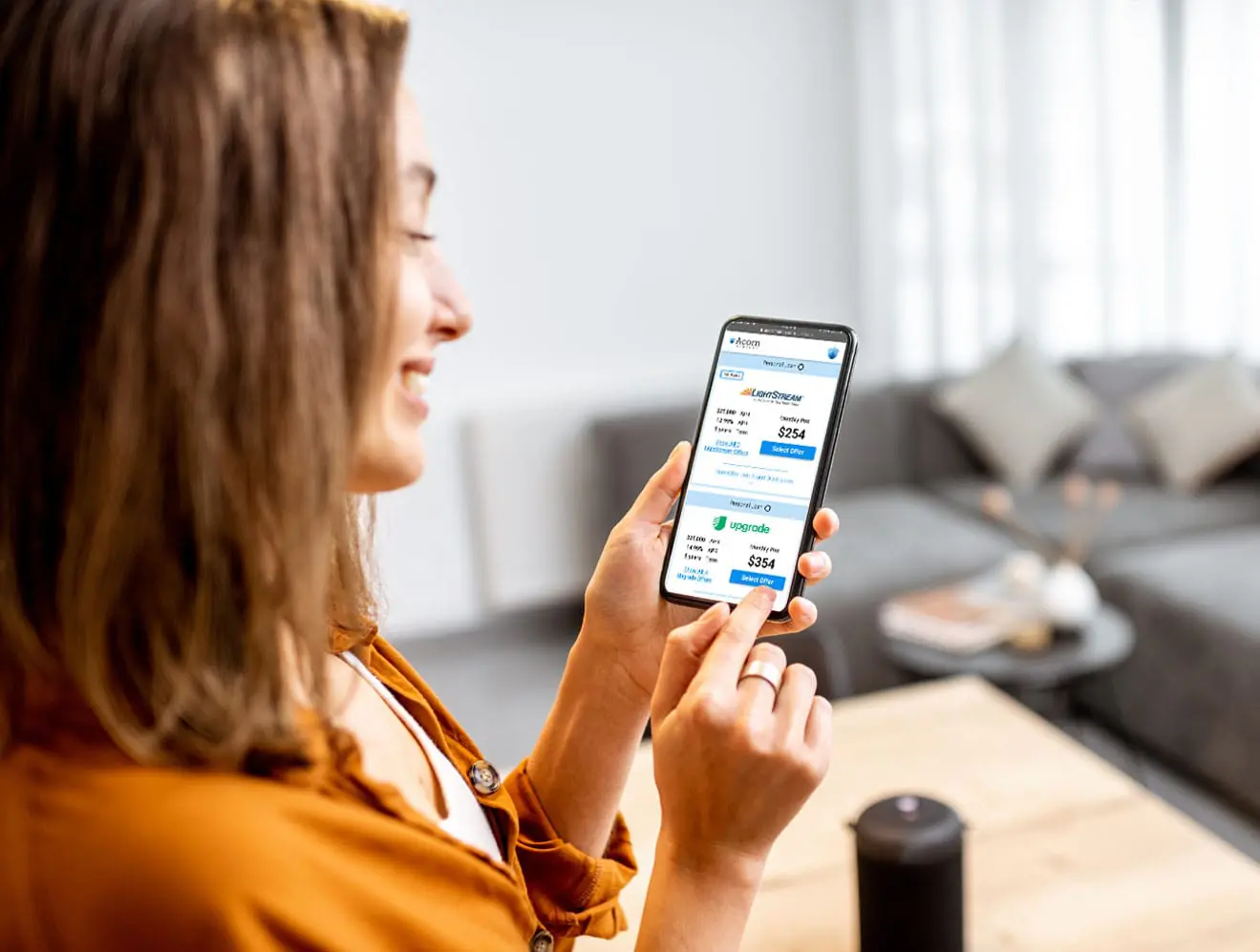 How To Get a $7,500 Personal Loan
What is the best $7,500 loan? Is it a personal loan? A car loan? A credit card? It could be any of these types of loans but it depends on the circumstances as to which type is best. A $7,500 personal loan may. be best for home improvement projects, debt consolidation, emergency expenses, and so forth. While a $7,500 car loan may be best for buying a car. Credit cards really only make sense if you can pay the balance in full before the statement period ends.
Check Offers
Quick. Simple. Secure.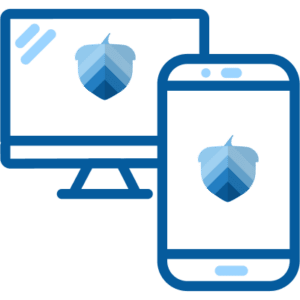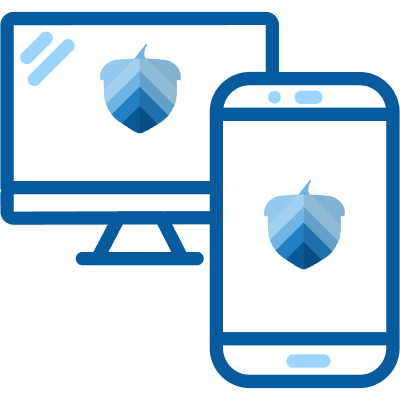 Fill out an easy online form to check for pre-qualified offers with no impact to your credit score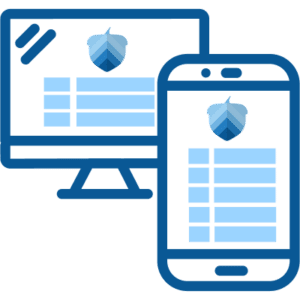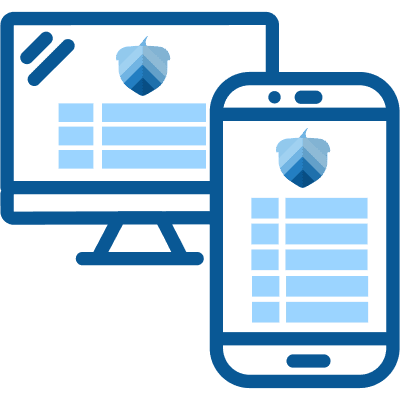 Compare terms and payment options to select the offer that's best for you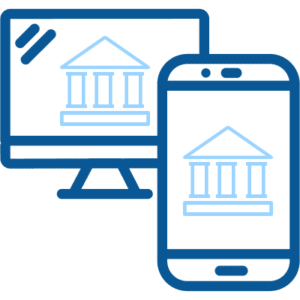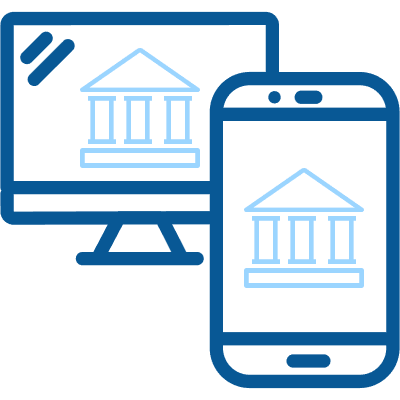 Complete your application on your selected lender's website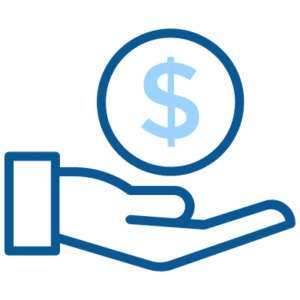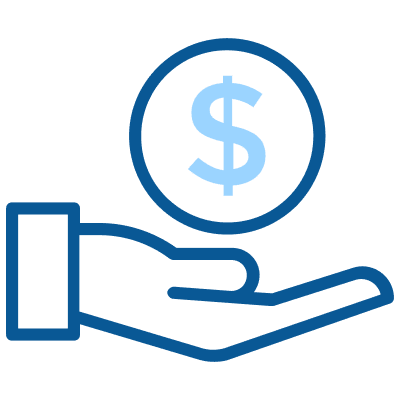 After your loan is approved, your funds should arrive within 1-2 business days2
Check offers
in seconds
Get pre-qualified for loan offers with an easy online form
Won't impact
credit scores
Checking offers will not impact your credit score
Competitive
payment options
Compare rates from our network of lenders
Receive
funds quickly
Same-day and next-day available for certain offers2
Learn More About $7,500 Personal Loans Options
An unsecured personal loan often offers lower interest rates than a credit card and does not have any spending restrictions. These perks among with other advantages may make a $7,500 personal loan the best option. Keep reading to learn more about $7,500 personal loans.
Can you get a $7,500 personal loan?
You can get a $7,500 personal loan, but you'll need to qualify first. Keep in mind you should have a minimum credit score of 620 to increase your chance of approval for a $7,500 personal loan. A $7,500 loan may require a few years to repay so the qualifying threshold that lenders require may be more strict than a smaller amount.
Most lenders that offer personal loans have a minimum and maximum loan amount that they can offer. Most lenders should be able to offer a $7,500 personal loan. This means you should have plenty of options. If you have a low credit score, you should find ways to boost your credit score before applying for a loan. Alternatively you may have a willing cosigner with good credit. If you do, apply with them. If you need the $7,500 loan immediately, you may just have to apply and see if you qualify.
How does a $7,500 personal loan work?
A $7,500 personal loan is a simple process that gives you a financing option that is an alternative to using credit cards or opening a line of credit at a traditional financial institution like your personal bank. A personal loan can be secured or unsecured, and you can do the entire process online in some cases. You may not need to leave the comfort of your home and you could potentially have the money in your bank account within 24 hours.
A secured personal loan is backed up by something you own, a piece of collateral. This could be a car or your home, or some other tangible asset that you and the lender agree will secure the loan amount you are asking for. Other types of collateral include a savings account, a boat, some stocks and bonds that you own, an insurance policy, or even some jewelry, precious metals, or antiques that have a certifiable value.
If you default on your secured personal loan, the lender has the right to seize the property you put up as collateral. They can sell it to pay off your loan, and if proceeds are remaining, you should get the remaining amount. Just because a lender seizes a piece of your property in an attempt to collect on the loan does not mean that they will sell it immediately. You may be able to work out some other arrangement or you can pay cash to retain your seized property.
An unsecured personal loan is a loan that does not require collateral to get the loan amount. That does not mean that the lender has no recourse to be compensated for the loan amount. They could still file a lawsuit to retain the amount of the debt plus interest and any applicable fees. Any late payments or defaults on an unsecured personal loan will be reported to all three of the major credit bureaus.
Another difference between a secured and unsecured personal loan is that a secured loan backed by collateral often comes with much lower interest rates than an unsecured loan.
What are the reasons for a $7,500 personal loan?
Securing a $7,500 personal loan is an excellent way to finance many things. You can consolidate debt,install some new kitchen cabinets, or maybe buy a used car. Whatever you use the money for, you can pay it off over time with a preset number of monthly payments and know when the debt will be resolved. Most personal loans have a fixed interest rate. With a fixed interest rate the monthly payment should not change during the loan term. This can make a fixed personal loan easier to manage than some alternative financing options.
Let us look a little deeper at some intelligent ways to use a $7,500 personal loan to your benefit:
Home remodeling: Personal loans are often referred to as home improvement loans. A personal loan can provide the funds you need to make small or large renovations or improvements. You can use an unsecured personal loan to finance any type of home improvements or repairs and not have to use your home or other collateral as collateral. Also, using a personal loan to cover emergency expenses is almost always better than using your credit cards. When you finance a home improvement project with a personal loan, you are essentially adding value to your home which one day you could hopefully see a return on your investment.
Wedding expenses: Weddings are expensive. From paying vendors to securing the venue of your dreams, you want your wedding day to be perfect and may be willing to pay just about anything for the experience. Unfortunately, most of us do not have enough cash to pay for a wedding. Paying for wedding expenses with an unsecured personal loan is again almost a better move than using your credit cards. You can still use your credit cards for small-ticket items, but save the big expenses for a personal loan.
Vehicle purchase: If you are looking to purchase a new car, boat, truck, or RV, you may need to use a personal loan. You may be thinking, why? Aren't there loans designed for purchasing these items? In short there are. However, the car, truck, boat, or RV you are trying to purchase may not qualify for traditional financing. For example it may be too old or you may be trying to purchase from a private party. As you dive into the process of purchasing a new car, boat, truck, or RV, remember you may want to consider a personal loan for financing.
Debt consolidation: Personal loans are often used for debt consolidation. If you have several high interest credit cards you may want to consider using a personal loan to combine your debts into one lower interest loan. With a fixed monthly payment and only one payment to manage, you may finally be able to see the light at the end of the tunnel as you work toward becoming debt-free.
There are many uses for a $7,500 personal loan, and the best part is, since it is a personal loan, you can use the money however you would like. The lender has no say in what the money needs to be used for. Just make your payments on time, borrow responsibly, and everyone is happy.
What are the pros and cons of a $7,500 personal loan?
There are many pros and cons to taking out a $7,500 personal loan. Using a personal loan to consolidate other high-interest debt is always a pro. Paying for emergency repairs, again, another pro. That being said, there are some cons as well. Interest is a big one. Let us take a closer look at some of the pros and cons of securing an unsecured personal loan of $7,500.
Pros:
Ability to consolidate multiple higher-interest debts into one loan with a lower interest rate.
Fast processing of loans that can get you money immediately in case of an emergency.
Uncomplicated process.
Having many different lenders to choose from keeps interest rates lower.
Cons:
Higher monthly payments than when compared to credit cards.
Interest rates are lower, but longer payback periods that lower monthly payments can raise your interest rate.
Personal loans are like anything in life that can have pros and cons. It is up to you to weigh those against other pros and cons of different finance options and choose the best one for you.
How fast can I get a $7,500 personal loan?
One of the main advantages of unsecured personal loans is that the turnaround time can be extremely quick. When there is no collateral involved, you can see even faster funding times. Some lenders are able to fund loans faster than others. If you are in a hurry to secure funds, you should ask the lender upfront how fast they can fund the loan and how you can help expedite the process.
When you apply for a personal loan through Acorn Finance, you can get pre qualified in seconds. Acorn Finance partners with top national lenders that can provide personal loans. By submitting the online form at Acorn Finance you can check offers with no impact on your credit score. The speed and efficiency of using online lenders to get money are unparalleled in the financial sector. In addition, Acorn Finance offers a safer online experience as all of our lending partners are legitimate and trustworthy.
How to apply for a $7,500 personal loan?
If you are considering applying for a $7,500 personal loan, the first thing you should do is check your credit report. By law, credit report agencies have to comply with your request for a copy of your credit report.
You only are allowed one copy every 12 months, but there are three agencies, so you can request a copy from different agencies at different times if you need your report a few times a year. There are also websites like Experian that will help you monitor your credit throughout the year.
Once you have your credit report you should see what your score is as well as identify any concerns. If you have time before you need to take out the personal loan, you should try to resolve any concerns and raise your credit score as much as you can. The better credit score you have, the better rates and terms you will qualify for when going through the loan application process.
The next step is to prequalify for the loan. You can do this in a matter of minutes by going to the Acorn Finance website and entering in a few bits of your personal information. Once submitted, a soft pull of your credit will be completed, which has zero effect on your credit score. You will see if you qualify and view offers from several lenders.
Simply browse the offers to see which one has the best interest rate and the most practical monthly payments for your budget. Once you lock in an offer from a lender, continue the loan application process with the lender and they could have the funds deposited into your account within as little as one business day, although funding times can vary.
Where can I get a $7,500 loan online?
You can get a personal loan from most banks, credit unions, and online lenders. One of the best ways to shop and secure a personal loan is online. Most big banks offer an online application. In addition, most lenders offer a guideline of what they can and can't offer online. Rather than sifting through multiple websites, it's much easier to just apply at Acorn Finance and check offers from multiple lenders at once.
What credit score is needed for a $7,500 loan?
As we mentioned before, ideally you should have a minimum credit score of at least 620. Having a credit score of 620 does not automatically mean you will qualify, however. Lenders do look at other determining factors including income, debt-to-income ratios, and if you already have any outstanding unresolved debts. Concerning the unresolved debts, this is just looked at to see if there are any red flags because often people are looking for debt consolidation and lenders know this.
If you have a credit score below 620, you still might be eligible for a personal loan, however, you will pay higher interest rates, you may be required to pay a higher origination fee, and sometimes you will need a cosigner or collateral depending on your situation.
If you do have bad credit, that is fine. Some lenders specialize in working with borrowers who have less than perfect credit. Just know, it might be a little more difficult of a process for you to qualify.
What is the interest rate for a $7,500 personal loan?
The average interest rate on a personal loan can range anywhere from 6% to 36%, depending on your credit situation. If you have exceptional credit, some lenders may even drop down below 6% to attract your business.
One thing to keep in mind is that the longer your repayment period is, the higher your interest rate might be. But, that may be something you are ok with if you would like to keep your monthly payments down to a reasonable level where you are comfortably staying within your budget. At Acorn Finance, our lending partners can offer APRs as low as 6.99%, depending on credit score.
What is the payment for a $7,500 personal loan?
The monthly payment on a $7,500 unsecured personal loan is going to be entirely dependent on your loan repayment period and what interest rate you locked in. If you prequalify for a personal loan, you can start to review offers from lenders and play around with the loan repayment period to see how much interest you will pay over the life of the loan and what monthly payments you will have for various repayment periods. Your interest rate may change, depending on the repayment period. You may want to use a personal loan payment calculator to estimate monthly payments with various terms.
Is a $7,500 personal loan a good idea?
A $7,500 personal loan may or may not be a good idea. You will have to assess your situation and review all the various options available at your disposal.
For millions of Americans, it is a good idea and a great way to cover immediate expenses or consolidate debt. As you compare offers, make sure you consider total loan costs. In some cases, you absolutely need to borrow the money or perhaps you are using it to increase the value of an asset. In some other cases, you may be trying to finance something you just want to purchase. While either motive is acceptable, just make sure you understand the extra costs associated with borrowing money.
Remember that you should always borrow within your limits and it is never a good idea to take on more debt than you can realistically afford. Defaulting on an unsecured personal loan could have some lasting and damaging effects on your credit score. Ultimately though a personal loan can be a cost-effective way to borrow $7,500.
Do you qualify for a $7,500 personal loan? Check offers now with no impact on your credit score!
Compare Rates From Lenders in Our Network
Are you a contractor?
Generate more revenue with Acorn Finance.
Offer customers the ability to finance their dreams with zero dealer fees.
Get Started
I was doing a bathroom upgrade. The Acorn Finance experience was extremely easy and fast to go through. I will definitely use Acorn again.
Repainting the outside of our house, financing the work made it much easier.
Michael J.
Georgia | Painting
The speed is great and I loved that you pulled a soft credit score.
Stephanie W.
South Carolina | HVAC
I was doing a bathroom upgrade. The Acorn Finance experience was extremely easy and fast to go through. I will definitely use Acorn again.
Repainting the outside of our house, financing the work made it much easier.
Michael J.
Georgia | Painting
Compare Rates From Top Lenders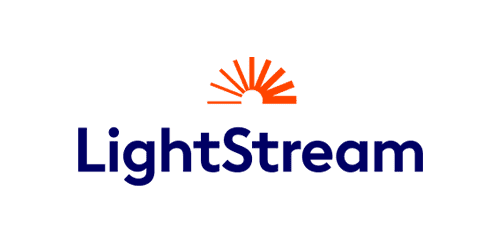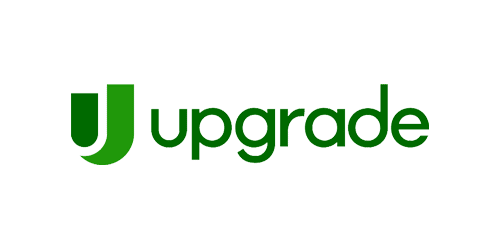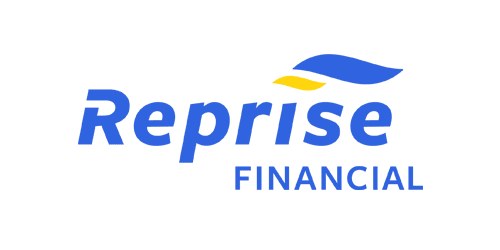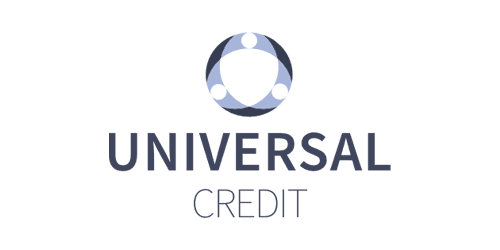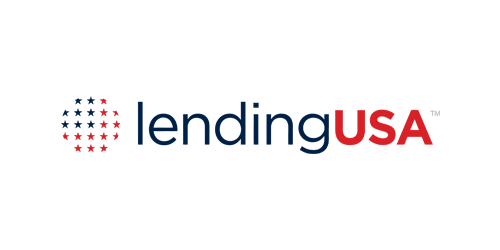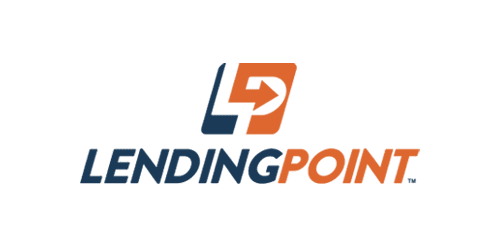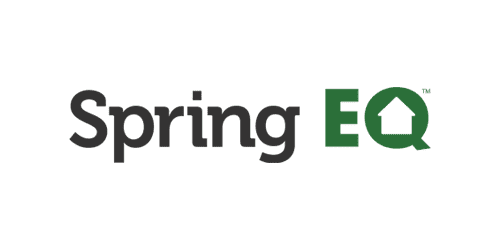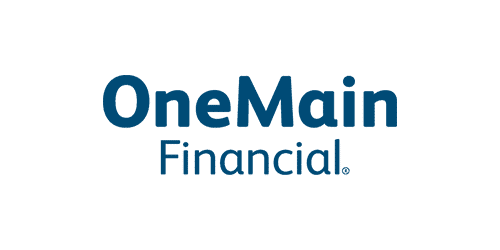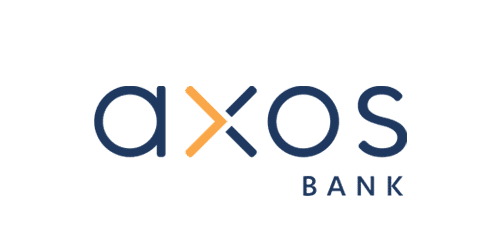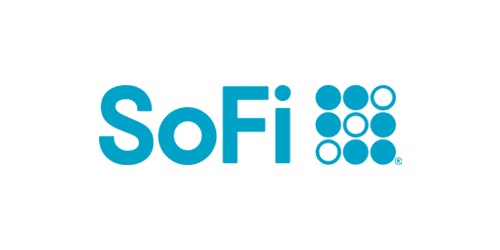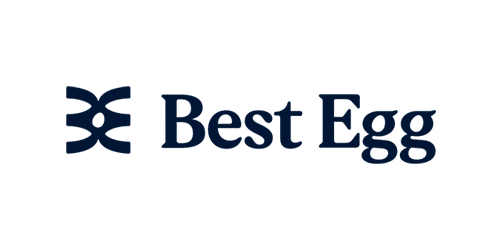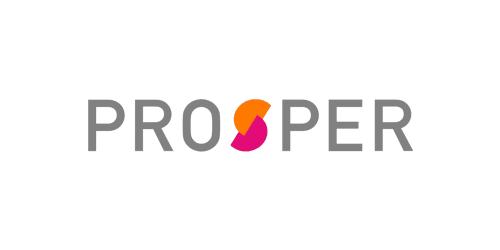 Popular Home Improvement Projects
Barn Financing Options
One home, endless possibilities
Personal Loan Information