Bad Credit RV Loans & Financing Options
Compare monthly payment options from several lenders in under 2 minutes.
How much would you like to finance?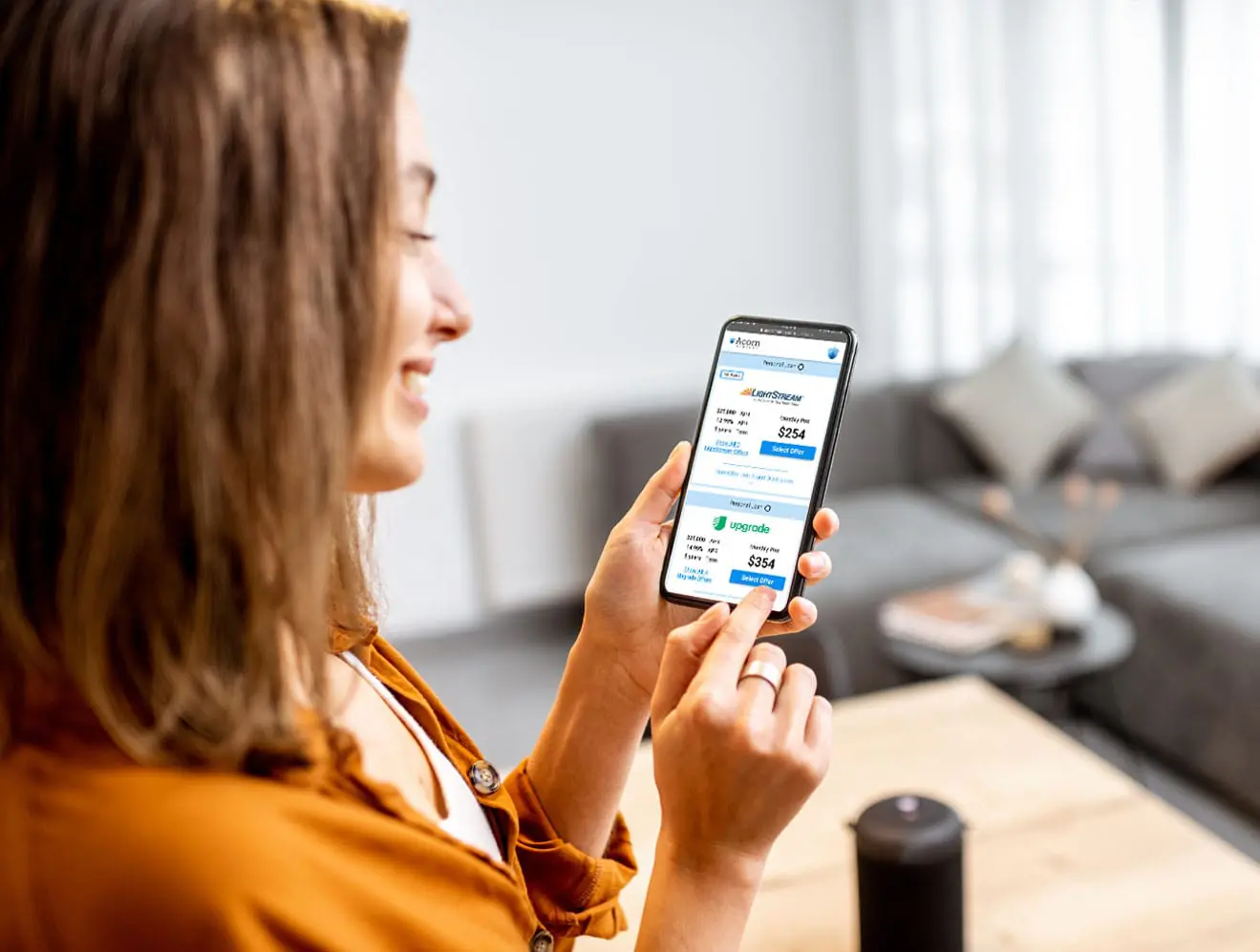 RV Loans For Bad Credit
RV financing can help you purchase the RV you have had your eyes on. Maybe it has always been your dream to retire and travel North America with your spouse in a brand new RV packed full of all the amenities you would need to be comfortable on the open road. Or maybe you want to create some fond memories with your children by spending your summer vacations touring national parks and monuments across the USA. Whatever your motive is, RV's can be expensive. From acquisition to maintenance RV ownership may require some financing. If you are trying to estimate monthly payments, you may be able to use an RV financing calculator.
Check Offers
Quick. Simple. Secure.
How To Apply For Bad Credit RV Loans & Financing Options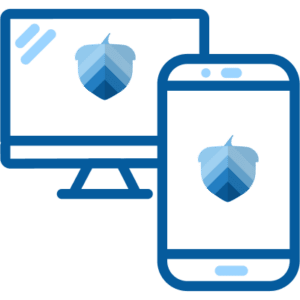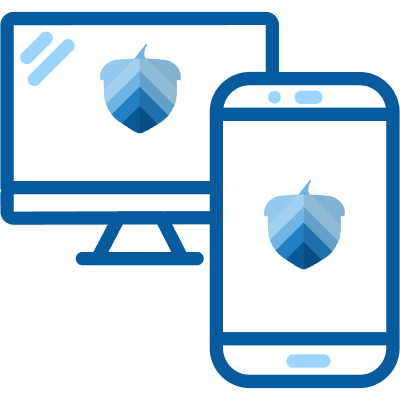 Fill out an easy online form to check for pre-qualified offers with no impact to your credit score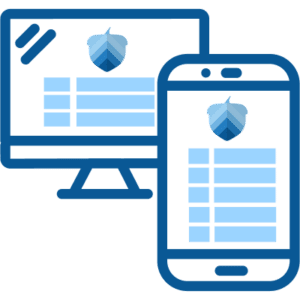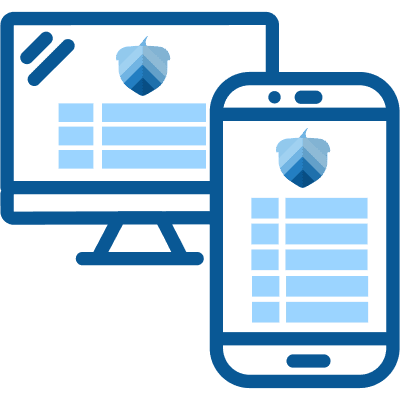 Compare terms and payment options to select the offer that's best for you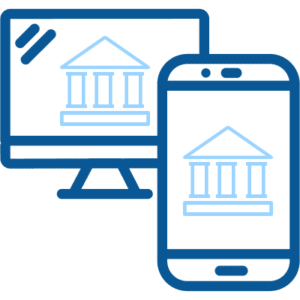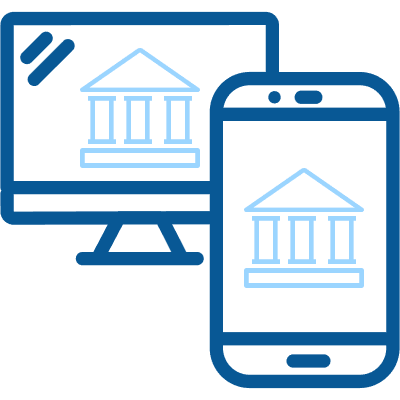 Complete your application on your selected lender's website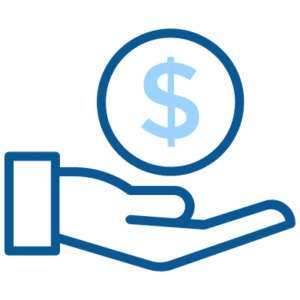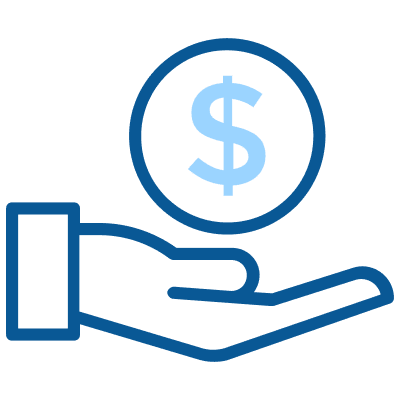 After your loan is approved, your funds should arrive within 1-2 business days2
Check offers
in seconds
Get pre-qualified for loan offers with an easy online form
Won't impact
credit scores
Checking offers will not impact your credit score
Competitive
payment options
Compare rates from our network of lenders
Receive
funds quickly
Same-day and next-day available for certain offers2
Compare Rates From Lenders in Our Network
Learn More About Bad Credit RV Loans & Financing Options
If you have been considering RV financing you probably have some questions. Can you obtain RV financing with bad credit? What are RV financing rates? Are there RV dealers that finance bad credit near me? Keep reading to learn more about RV financing.
What are typical RV loan terms?
General loan terms for purchasing an RV can range anywhere from 10 to 20 years. If your credit score is in the upper end of the spectrum, you could qualify for RV financing that comes with an interest rate as low as 6.99%.
That is pretty reasonable if you are looking for a new or used RV for retirement or family vacations. However, if your credit score is much lower, expect to pay a higher interest rate and possibly be required to provide collateral or have a cosigner.
What is RV financing?
RV financing is extremely similar to financing an automobile, but may have more restrictions. An RV is a recreational vehicle that can be used for traveling the world or may serve as your primary residence. Whatever your intended use, you can use RV financing. RV financing is a type of long-term loan used to purchase a motorhome, travel trailer, or camper. RVs can cost anywhere from $10,000 to more than $1 million, so most buyers use some form of financing.
RV loans are available from many lenders for both new and used recreational vehicles. RV financing may be available from an RV dealer, an online lender, a bank, a credit union, or even through an online lender. Similar to an auto loan, an RV loan may use the RV as collateral. If you default on the loan, the lender can repossess the RV. Although you are providing collateral, you may be required to put money down. One of the major benefits of a RV financing plan is that it may allow you to purchase more than just the vehicle. You may also be able to buy amenities and other equipment that goes with it. In some cases you may even be able to finance a prepaid maintenance plan.
In some cases, a traditional RV loan may not be an option. Perhaps you don't have the required down payment or want to purchase an older RV that does not qualify for financing. In some cases, a personal loan can be used for RV financing. A personal loan does not require collateral.
Financing has existed for generations. While it used to be predominantly used for items such as automobiles and houses, it's uses are growing. Over the years, financing has become more popular in other industries as well and now countless businesses and agencies offer financing deals. Financing is a smart, safe way to afford a purchase that you need, while paying off the total sum due over time or at a later, agreed-upon date.
Keep in mind that borrowing requirements can be stricter for larger loans, so the amount of documentation required also depends on the lender and the size of the loan.
Can you finance an RV?
You can certainly finance an RV, and thankfully there are more and more options to help you do that than ever before. There are many lending companies and providers who are willing to create a financing deal that is perfect for you and your wallet and your family. A good financing package can give you the right amount of money to cover not only the cost of the recreational vehicle you want, but also the cost of maintenance and upkeep and any other improvement you want to make on the RV. RV ownership can be expensive so bundling a warranty and prepaid maintenance can help you avoid unexpected expenses. However, keep in mind, the more you borrow the more you pay in interest.
When you are looking for a finance deal for your RV, it is very important that you shop wisely and settle upon an agreement that you can truly afford and live with. Too many people sign up for financing deals that seem great but have high interest rates and a schedule for payment that they can't keep up with. If that happens, the buyer will eventually lose the RV and harm their credit score if payments are not made on time.
When it comes to narrowing down financing options and offers, the internet is your friend. You may even be able to find the perfect RV online too. While you may need to secure the RV as quickly as possible to ensure it is not sold to another buyer, always take the necessary steps to make sure your financing is set up properly. If you need to use a personal loan for RV financing you can check offers within 60 seconds or less at Acorn Finance.
What type of loan is best for RV financing?
There are different types of loans available in the financing market when you need to purchase an RV. In the end, it usually comes down to unsecured and secured loans. An unsecured loan is one that doesn't require collateral. Collateral, of course, can come in the form of cars, property, or anything else that could be sacrificed if payments aren't made. A secured loan is one that does have collateral attached. Generally, it is advised to not take an unsecured loan when shopping for your RV. In some cases though you may need to. Secured loans for RVs usually have parameters such as model year or mileage. If you cannot afford an RV that meets the requirements, but still need to purchase an RV, you may need to turn to a personal loan.
What are the different types of RVs available to finance?
As you may have suspected, there are many different types of RVs currently on the market and many of them are available for financing. With technology advancing rapidly, the amount of choices available are growing. The most popular models revolve around the Motorhome and Travel Trailer models. These are the most traditional types of RVs and have been around for generations. The motorhome is the one that is a fully-controlled vehicle, and is usually the largest and most expensive.
The Travel Trailer model of an RV is the one that becomes attached to a separate vehicle, typically an SUV or truck. This model provides much more affordability and convenience too. It is often less expensive than a motorhome model.
Each of these models are split into other separate options as well, each with their own specific features and attractive draws. This allows almost every single RV shopper to find a model that is right and practical for them, whether they want to attach their RV to an existing car or only use the RV for transportation and housing. Each option and model has its own price point too, which is even more reason to look into a financing deal when you are attempting to buy one.
Can you get a personal loan for an RV?
You can use a personal loan to finance an RV. It may not always be the best idea but sometimes it's necessary.
Securing financing for an RV could be more difficult than getting approved for a car loan. While some lenders offer RV loan programs for borrowers with rocky credit, these lenders will likely look at a number of other factors, such as debt-to-income ratio, employment history and income. Having a lot of debt or a lack of income are among the issues that could prevent you from being approved. If you can only afford an inexpensive RV, it might not qualify for traditional secured financing. As a result, you may be wondering how to finance the RV of your choice. In some cases, a personal loan can provide the funds you need to buy an RV while avoiding the loan requirements that may come along with a secured loan.
What are the benefits of financing a new RV?
There are many benefits to financing a new RV. The biggest and most obvious benefit is that it allows you some breathing room when making a payment. It is no secret that an RV is a major purchase. Even a used RV will cost a lot of money. So when you are buying one, you need to make it as painless as possible. Some families want the joy and convenience of an RV but simply cannot afford one. With a financing plan, you will be able to make that purchase that you want and then pay off the total sum at a reasonable, affordable speed.
There are other benefits to financing an RV too. You are able to build credit this way, and you may also be able to afford more than simply the RV. With a robust financing plan, you may be able to afford all of the amenities that should come with your recreational vehicle.
Who has the best RV financing?
According to Investopedia, five main lenders offer exceptional RV financing for various situations. At Acorn Finance you can access offers from top-rated lenders that can provide personal loans for RV financing. Personal loans can be used to finance the purchase of an RV, cover maintenance expenses, or fund travel expenditures. Here are some top RV financing lenders, some of which are Acorn Finance lending partners. . .
Best overall lender for RV financing: Alliant Credit Union: Part-time and full-time RV users accepted, a wide range of loan terms, same-day funding available, and refinancing available.
Best lender for bad credit: Southeast Financial: Only needs a credit score of 550 to qualify for financing, low-income requirements, previous bankruptcies are OK, excellent consumer ratings.
Best lender for good credit: Bank of the West: Loans up to $2 million, payment terms for up to 20-years, financing available for non-US citizens, rates as low as 3.59%.
Best for quick funding: LightStream: Same-day funding available, no fees or prepayment penalties, loans starting at $5,000.
Best for large loans: Truist: Seven-figure loans offered, long repayment terms offered, competitive fixed APR, no processing fees or service charges.
Is it hard to get RV financing?
If you have less than perfect credit, it may be difficult to get RV financing. In some cases, it may be easier to finance a new RV versus a used one. But it really all just depends on the lender and the RV you are trying to purchase. With RV's ranging from $10,000 to more than $1 million dollars, it's common for RV buyers to need financing. An RV loan is similar to an auto loan in many ways. In most cases, you use the RV as collateral in exchange for the promise to repay the loan. If you default on the loan, the lender can repossess the RV and recoup some of their money.
What credit score is needed to buy an RV?
Your credit score should be in or around 700 for RV financing, but some lenders will let you take out an RV loan with a score of 650 to 660.
No matter what your credit score is, you should have a downpayment of at least 10% before applying for the loan. If your credit score is closer to 650 or lower, you should be prepared to at least offer a 20% down payment.
If you do not have a downpayment, you may want to consider using a personal loan. A personal loan may have a higher interest rate than an RV loan, but usually does not require collateral or money down. Acorn Finance has lending partners that can offer personal loans up to $100,000.
Is an RV loan tax deductible?
Yes, the interest you pay on an RV loan should be tax-deductible. You should receive a statement at the end of the year from your lender showing you how much interest you paid during that year. To qualify for this tax deduction, your RV needs to have a sleeping area, cooking and toilet facilities, and the RV needs to be the security for the loan you used to purchase it.
Not only is the interest from your RV loan tax-deductible, but so is the sales tax you paid at the time of purchase.
If your RV is also your home, you can qualify for all sorts of homeowner tax deductions as well.
If you work from your RV or use it as a rental, you can qualify for business tax deductions as well.
Always consult with your tax consultant or CPA to make sure you are receiving all the tax benefits you are eligible for.
How much do you have to put down for an RV loan?
You should at least have 10% of the total cost as a down payment for a new RV. If you can afford it, a 20% down payment is even better. If your credit is less than perfect, the more of a down payment you have, the more likely you will get a lender to loan you the money. If you do not have money down you may need to seek out alternative financing such as a personal loan.
Is RV insurance expensive?
RV insurance is not overly expensive when you consider the value of your RV and the value of the belongings inside.
RV insurance policies can range from $1,000 a year to $2,000, depending on the class of your RV. Class C RVs have insurance policies that usually cost around $1,000 per year, Class B around $1,500, and Class A can be up to $2,000 per year.
Is an RV a good investment?
No, RVs, like other vehicles, are generally not seen as good investments. They tend to depreciate over time and can have an initial 30% drop in the value immediately after being driven off the lot.
Most people who are looking to purchase an RV are not looking for an investment. Some people do purchase RVs and place them on land and then turn around and rent them out for an income stream. In a scenario like this, you may be able to consider your RV a good investment.
Otherwise, if you are like most people, you are purchasing an RV for recreational purposes and you plan to get the most out of your RV over the period of several years.
Why do RV dealers want you to finance through them?
RV dealers usually want you to finance directly through them so they can mark up the interest rate on the loan and make a profit off of you. Before going to the dealer, you may want to see if your bank or credit union offers RV financing. If they do, you may want to see what kind of terms they can offer.
Purchasing an RV is an exciting event that will open the door to many adventures that you will never forget.
Whether you are retired and looking to travel with your spouse or you are a young adult who works remotely and looking for a different way of life, securing RV financing that is compatible with your financial goals is key.
Secured RV financing does not work for everyone. Buyers that lack a down payment or have credit challenges may need to consider alternative financing options such as a personal loan. Acorn Finance has trustworthy lending partners that can offer APRs as low as 6.99% depending on your credit score. At Acorn Finance, you can submit one application and receive personal loan offers in 60 seconds or less with no impact to your credit score. Once you have claimed the best offer and finalized the loan, you can receive funds quickly.
Discover RV financing offers with no collateral and no money down . . . apply online today!
Which lenders offer RV loans for bad credit?
Buying an RV can be a lot of fun and it's an exciting purchase to make. You might be changing your lifestyle to live in it full time, want it for holidays to explore the country, or to make memories for your family. Whatever your reason, an RV can help you start a life of adventures.
If you have been shopping, you've noticed that RV's can be really expensive. There are ways to lower your costs by buying one with less features or by buying pre-owned. Still, they are a lot of money. Many people decide to finance their purchase instead of saving their money so they can pay cash. If your credit score is good and you have the income to service the debt, you should be able to get an RV loan fairly easily. But what if your score is bad? Do you have to wait indefinitely before buying your dream?
In many cases, the answer is no. It does depend on how bad your score is though. Most lenders use a three digit number called a FICO score. Your FICO score will fall into a range from poor or bad to exceptional. Here' how it breaks down:
300-579- poor
580-669-fair
670-739 -good
740-799-very good
800-850-exceptional
If your credit score is below 580, you have bad or poor credit. What does that mean for you as a borrower? Does it mean you can't get credit? It doesn't actually. There are lenders who will extend loans to people who have had credit challenges in the past. You will often find :
It is harder to get approved
You won't approve for as much as if you had good credit
You may need to provide security
You may need a cosigner
You may not have as long a period to pay back the loan
You will have higher rates than a borrower with good credit
Getting an RV loan with bad credit is not impossible but can be a bit more difficult and more expensive than if your credit was better. Three RV lenders that will consider borrowers with bad credit are MyFinancingUsa, RockSolidFunding, and SEFinancing. Each of these lenders do RV loans and require a minimum credit score of 550. You will need to check the terms and conditions to decide if it's worth it to you to get a loan at the rates offered. If you don't qualify for a traditional RV loan, you may be able to qualify for an unsecured personal loan.
Can I buy an RV with bad credit?
It is possible to buy an RV with bad credit. You will need to do some research first. Check your credit rating to see what your FICO score is. If it is at least 550, you may be able to find financing. Next, check the various lenders to see how much of a loan they will give to a borrower with poor credit. You will want to know the rate and the term of the loan. These factors will tell you how much your monthly payments will be and when the loan will be paid off. Once you have an idea of how much you can qualify for, you can check RV's in your price range. You may not find a suitable RV with the amount of money you will have available. In a situation like this, you may want to delay buying one and take the time to save some money and improve your credit rating. Raising your credit score can help you get a larger loan for a longer period of time with a lower rate.
If you are leaning toward using an unsecured personal loan for RV financing you should check offers at Acorn Finance. Within 60 seconds or less you can check offers without impacting your credit score.
How much will my monthly RV loan cost with a low credit score?
Your monthly payment is determined by three main things-the amount you borrow, the length of time it will take to pay off the loan, and the rate. In order to find out how much your payment will be, you need to know these things. Any one of these factors can have a significant impact on your payment. For example, if you borrow $45k for your RV at a rate of 8% with a 10 year amortization, your payment will be around $545.97. If you borrow the same amount with the same term but a rate of 17.99%,, your monthly payment will be around $810.54. You can check RV financing calculators to determine what would work best for you. Remember that an RV will have other costs associated with it like fuel, insurance and maintenance. Be sure to plan for those expenses too.
Is it harder to get RV financing or a personal loan?
You might be wondering how to finance an RV. There are two primary choices – – getting a personal loan or an RV loan. Depending on how much you are borrowing, it can be easier to get a personal loan. If you qualify for an unsecured personal loan, you won't need to secure the loan by using the RV as collateral. A benefit to this is that the RV won't need to meet certain funding requirements. If you use an RV loan, the RV may need to meet certain requirements such as year model. In some cases, this may put an RV out of your budget.
Getting an RV loan can involve more documentation since larger loans are usually subject to a more thorough credit check. In most cases, you will need to provide a downpayment between 10%-20% of the cost of the RV. Some lenders will want an inspection as well which can cost around $200. The lender will take the RV as security which means that if you can't make your payments the lender will take possession of the RV to get back some of the money they loaned. The advantages of an RV loan is that you can amortize them over 20 years, they often have a lower rate because they are secured, and you can potentially qualify for a higher loan amount.
What credit score do I need to finance an RV?
The minimum credit score to finance an RV is about 550. However, not all lenders will qualify borrowers with a credit score this low. If you have a score lower than 550 you can try getting financing from lenders that don't check credit scores, but a better option is to improve your credit score.
Another way to find financing if you have a low credit score is to do an online search including the words "RV dealers that finance bad credit near me." If your score is below 550 or you may find the rates offered to you for an RV purchase to be too high, you can hold off on your purchase for a while. Take some time to save a downpayment and improve your credit score. Doing these two things can work in your favor financially. You will need to borrow less and if your credit score improves you may be able to qualify for financing more easily at a lower rate.
There are some situations where you may need RV financing right away. If you don't have a down payment, you may want to consider an unsecured personal loan. Most lenders have a minimum credit score requirement somewhere between 610-640 to qualify for a personal loan.
How much does an RV typically cost?
RVs can vary greatly in price, depending on the size, amenities, and age of the vehicle. Newer, larger RVs with more features can cost upwards of $300,000, while smaller, older models may be less than $10,000. Prices can also vary depending on your location.
What are the different types of RVs?
There are several types of RVs including gas and diesel motorhomes, class A and B motorhomes, fifth wheel campers, toy haulers, travel trailers, tiny trailers, pop up campers, and more. Some RV's are towable while others are driveable. WIth a variety of sizes and costs, RVs are all designed for any adventure that comes their way. Depending on what you intend to use the RV for, you may decide that one type is better than another. Do your homework and make an educated decision.
Do you need a special license to drive an RV?
While RVs offer a great way to see the sights while enjoying all the comforts of home, driving an RV can be a bit different than driving a regular car. In most states, you will need a special license to drive an RV over 26,000 pounds. Additionally, RVs that are longer than 30 feet or wider than 8 feet also require a special permit.
To get this license, you will need to pass a written exam as well as a skills test. The written exam will cover topics such as traffic laws and road signage, while the skills test will evaluate your ability to maneuver the RV in tight spaces.
In general, RVs that are less than 26,000 pounds do not require a special license.
What are the differences between RVs and motorhomes?
RVs come in all shapes and sizes, but they all have one thing in common – they're designed for life on the road. Motorhomes, on the other hand, are more like homes on wheels. They usually have all the comforts of home, including a kitchen, bathroom, and bedroom. Some even have a separate living area. Motorhomes are also generally larger than RVs, and they can be more difficult to drive.
Motorhomes are built on a truck or bus chassis.Most motorhomes have more powerful engines and greater storage capacity than other types of RVs. Both RVs and motorhomes can be equipped with a variety of amenities, such as air conditioning, televisions, and generators. However, motorhomes tend to be more expensive than RVs.
What are the pros and cons of owning an RV?
For many people, owning an RV is the best way to travel. RVs offer a great deal of flexibility, since you can take your home with you wherever you go. This means that you will never have to worry about finding a hotel room or dealing with less-than-ideal camping conditions.
Furthermore, RVs typically come equipped with all the amenities of home, including a kitchen, bathroom, and comfortable sleeping quarters.
However, there are some drawbacks to owning an RV. First of all, RVs can be very expensive, both to purchase and to maintain. Additionally, they can be difficult to drive, and parking can be a challenge. You'll also need a place to store the RV while not in use. Finally, RVs require a fair amount of work to keep them clean and in good repair.
How do you choose the right RV to purchase?
RV-ing is a great way to see the country while spending quality time with family and friends. But, with so many RVs on the market, it can be tough to know which one is right for you. Here are a few things to keep in mind when shopping for an RV.
First, consider what type of RV will best suit your needs. Are you looking for a compact camper that can easily be towed behind your car? Or do you need something larger that can accommodate your entire family? Once you've decided on the size and style of RV you want, you'll need to find one that fits your budget. RVs can range in price from a few thousand dollars to hundreds of thousands of dollars, so it's important to set a realistic budget before you start shopping.
Finally, be sure to take the time to inspect the RV thoroughly before making your purchase. Once you've found an RV that meets your needs and fits your budget, take it for a test drive and have a professional inspector check it out to ensure that it's in good condition.
What are the advantages and disadvantages of RV financing?
RV financing is a popular option for people who want to purchase a recreational vehicle, but it's not right for everyone. There are some advantages and disadvantages to consider before you decide if RV financing is the right choice for you.
The primary advantage of RV financing is the ability to make monthly payments as opposed to forking over a lump sum of cash. On the downside, the convenience of monthly payments is not free. Financing an RV can be very costly. As you explore financing options, pay attention to total loan costs. The cost does not mean that RV financing is not worth it, it's simply just something you should be conscious of. Life's short so living out your dream is important. Saving up cash to buy an RV can take time. If you don't want to wait, RV financing can help you purchase the RV of your dreams today.
Another advantage of RV financing is that it can expand your budget. You may be able to pay cash for an older, cheaper RV, but this may not be the best financial decision. By taking advantage of financing you can increase your budget and invest in an RV that has a good chance of lasting longer. Perhaps you can even afford an extended warranty too.
Is RV financing worth it?
For many people, the thought of RV financing conjures up images of expensive monthly payments and costly repairs. However, there are a number of benefits to financing an RV that may make it worth the cost. If dreaming of an RV keeps you up at night, chase your dreams. RV financing can very much be worth it just as long as you can comfortably afford the payments and other costs of RV ownership. The ultimate decision will be a personal one. Before jumping to a conclusion, do some shopping. Figure out what an RV will cost and then back into financing options available based on the cost of the RV. If you're looking for a less expensive and or older RV a personal loan can provide a flexible financing solution that does not require a down payment. Most RV dealers offer financing, so explore this option too. But be aware that recreational vehicle financing can come with strict requirements. If you're purchasing from a private individual a personal loan may be your only option though. Enjoy the shopping process of finding the right RV at the right price, but always be realistic. It's better to invest in a high quality RV and use financing than to purchase an RV cash that is not going to last long.
How Does Acorn Finance Compare?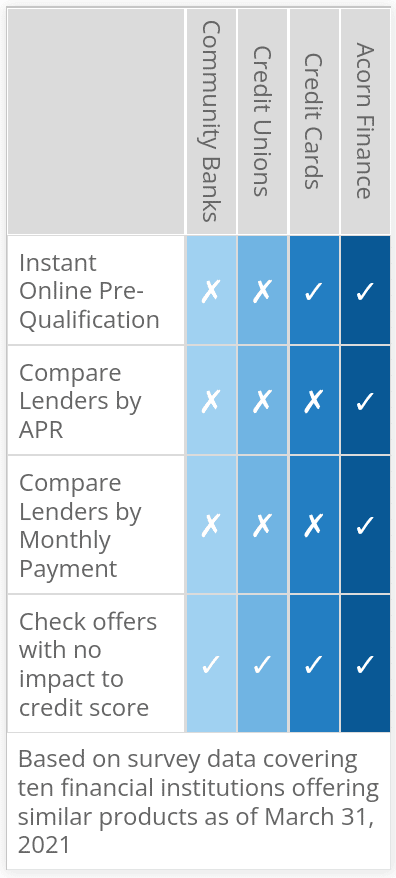 Compare Rates From Top Lenders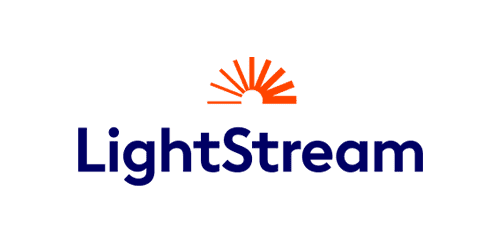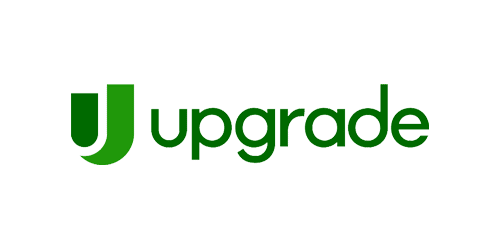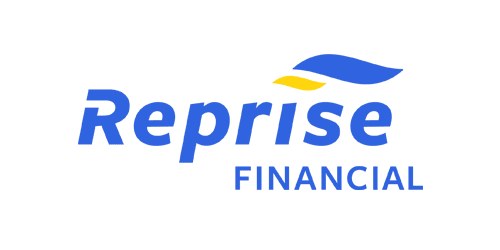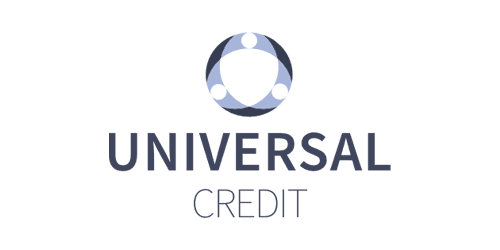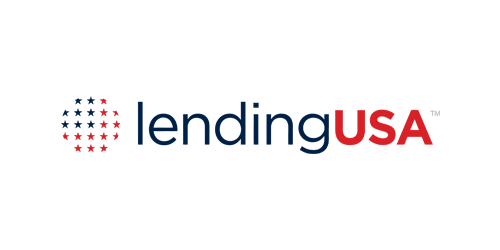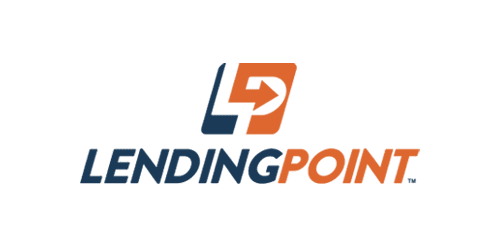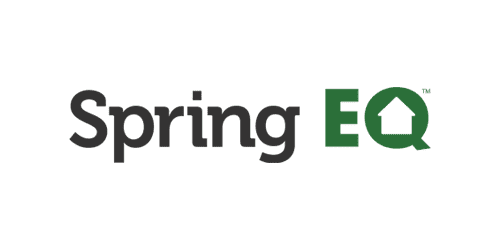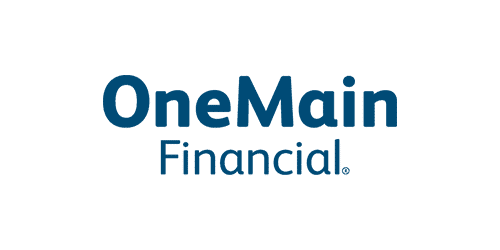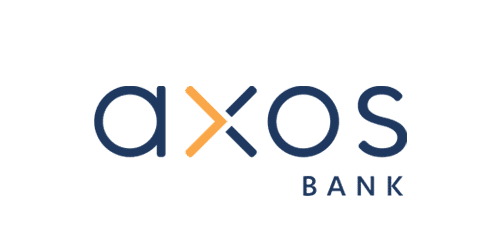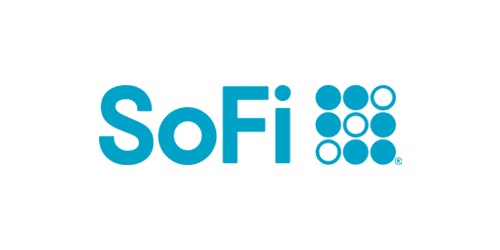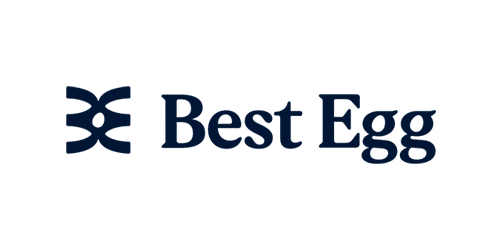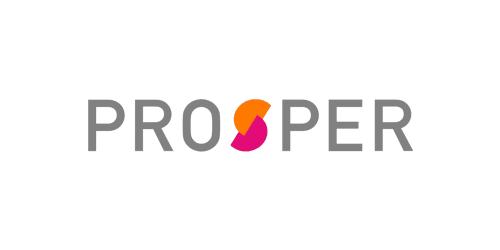 Are you a contractor?
Generate more revenue with Acorn Finance.
Offer customers the ability to finance their dreams with zero dealer fees.
Get Started
Popular Home Improvement Projects
Barn Financing Options
One home, endless possibilities
Personal Loan Information