Get multiple $1,500 loan offers with no impact to your credit score.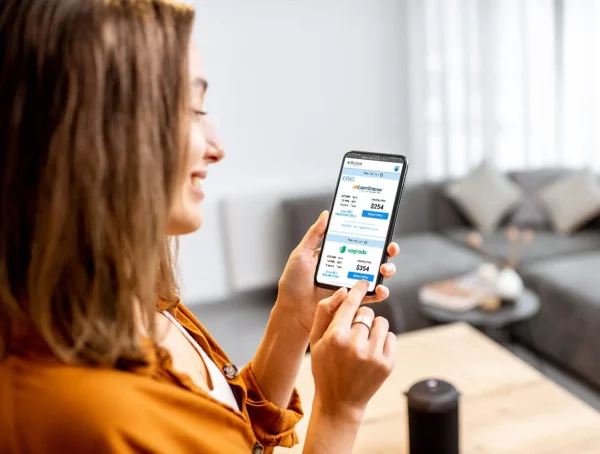 $1,500 Personal Loans
Where can I get a $1,500 loan online?
There are many lenders to choose from, but by using a service like Acorn Finance, you can browse loan offers from multiple lenders at the same time without impacting your credit score. If you prefer to work with a lender you already have a relationship with, you can check to see if they offer an online application process. Some lenders allow borrowers to complete the loan process from home. Some other lenders may only offer an online application process. With the recent pandemic, the demand for virtual processes increased. As a result, several lenders established new practices and can offer more services online. When securing a personal loan online always make sure you are dealing with a legitimate lender and you are on their official website.
Check offers for $1,500 loans at Acorn Finance to find the personal loan that's right for you!
How to Get A $1,500 Personal Loan
Check $1,500 Loan Offers With No Impact To Your Credit Score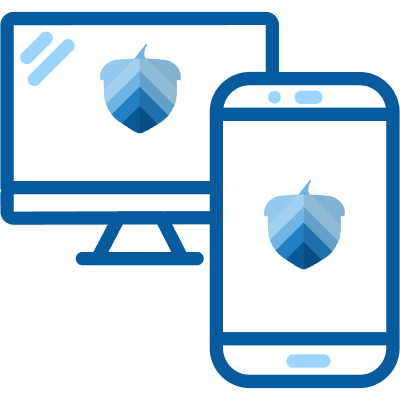 Fill out an easy online form to check for pre-qualified offers with no impact to your credit score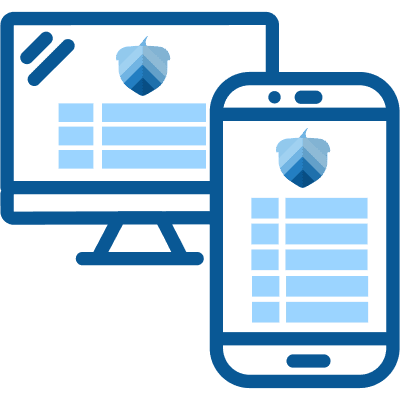 Compare terms and payment options to select the offer that's best for you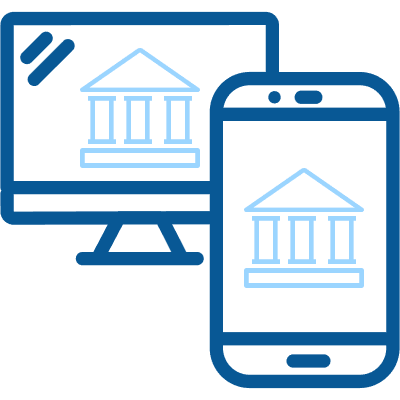 Complete your application on your selected lender's website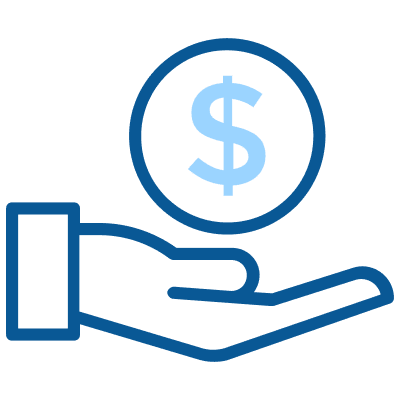 After your loan is approved, your funds should arrive within 1-2 business days2
Check Offers For $1,500 Loans
Check offers
in seconds
Get pre-qualified for loan offers with an easy online form
Won't impact
credit scores
Checking offers will not impact your credit score
Competitive
payment options
Funding up to $100,000 and APRs as low as 6.99%1
Receive
funds quickly
Same-day and next-day available for certain offers2
How do I know if a $1,500 personal loan is right for me?
You will know if a $1,500 personal loan is right for you once you have completed some research and cost-benefit analysis. Spend some time considering other options of financing. If a personal loan still seems like a good idea. Then go ahead and start the process. In some cases, you may get prequalified and then decide a personal loan is not a good idea. It's better to decide that a personal loan is not a good idea before you commit as opposed to after. Before taking on a loan always make sure you can cover the monthly payment while still affording other monthly expenses.
Where can I get a personal loan for $1,500?
At Acorn Finance, you can compare multiple loan offers within seconds of submitting an application. Using Acorn Finance can save you time, money, and hassle.
Can you get a $1,500 personal loan?
Yes, you can easily get a $1,500 personal loan to cover immediate expenses by using an online lender. Many people need a quick loan just to get caught up on monthly bills and to prevent services from being shut off. That is perfectly ok. With a $1,500 loan, you could catch up on your mortgage payments, cell phone payments, water bill, electricity, internet and television provider charges. A $1,500 personal loan is there for you for whatever you need it to be.
Some online lenders offer same-day deposits. If you qualify and have fair to good credit, an unsecured personal loan may be a smart solution for consolidating debt or catching up financially. Avoiding late fees and high interest charges may save you money and allow you to start building your savings so you can avoid the same situation from occurring again.If you have bad credit, or you have no credit history at all, getting a $1,500 unsecured personal loan is a little more difficult, but it may be possible.
What are the pros and cons of a $1,500 personal loan?
There are several advantages and disadvantages to financing a loan for $1,500. You may get some immediate cash flow and some relief right away, but then there is always the interest that you will have to pay in the end. However, every situation is different. If $1,500 is enough to get caught up on monthly expenses or get caught up on a car loan payment to avoid it from being repossessed, then the interest may not be an immediate concern for you.
Let us look closer at just a few pros and cons of financing a personal loan in general:
Pros:
Personal loans can be used for anything that you'd like. The lender does not need to sign off on your purpose.
You do not need collateral for an unsecured personal loan.
Personal loans can be for any amount up to $100,000 depending on the lender.
Interest rates can be lower than credit cards.
You do not need to have the most perfect credit to qualify.
Monthly payments can be made to be reasonable and within your budget.
Applying for a personal loan is incredibly easy and fast when you use an online lender.
Cons:
Origination fees are usually required on any loan that is below a certain amount.
Sometimes there are fees for early pay-offs.
Fixed payments that usually are set in stone. Some lenders offer flexible payments.
It is always important to weigh all the options before making a big decision like borrowing money.
Pros
Competitive interest rates and flexible terms
Use the money for just about anything
No collateral required
Fixed monthly payments
Cons
Taking on debt
Origination fees
Interest rates may be higher than other options
Compare Rates From Lenders in Our Network
Are You A Contractor?
Stop Thinking & Start Doing with Acorn Finance
Are You A Contractor? Stop Thinking & Start Doing with Acorn Finance.
Offer customers the ability to finance their dreams with zero dealer fees.
"The first bank we applied with was disappointing. Your process is easier because of the soft credit inquiry, then you get offers, find the best one, and take it."
Lisa R.
"I was pleasantly surprised how easy this process was. It couldn't have been a better experience. Got just what I need for my home project and would do it again should the need arise."
Drew D.
Virginia | Deck and Roofing
"Your website was really easy to navigate. It was very clear and very simple to use. It was nice to be able to see all the different offers up front."
Sarah G.
"I like the easy online and 100% paperless experience of Acorn Finance. I received my money two days after completing my application."
Bob S.
"It was important to me that I could review my offers without any impact to my credit score, before deciding on the best loan option."
Carol R.
"The process couldn't have been any easier. I filled out a short form that took me less than 2 minutes and within seconds I got multiple offers from lenders."
Mike T.
Read More
How does a $1,500 personal loan work?
A $1,500 personal loan works by getting you a quick surge in your cash flow to help you to cover any unexpected expenses, get caught up on bills, or anything else you may need it for. The loan works by giving you a one time deposit of $1,500 to which you will repay over a designated period of time that you and a lender agree upon. In exchange for the upfront funds, you agree to pay the lender some sort of interest to pay for the convenience of having the money upfront. If there are origination fees for your loan, they may be deducted from the loan amount meaning you may actually receive less than $1,500. Ask the lender about fees and how they are structured so that you can set your loan up properly.
$1,500 loans are small enough that there are many sources for that kind of personal loan. There are Payday lenders, cash for title centers, pawnshops, your personal bank, and online lenders. There are various pros and cons to each type of loan or lender, and it is up to you to research the different options and select financing that works best for your situation.
Can you prequalify for a $1,500 personal loan?
There's only one way to find out if you qualify for a $1,500 personal loan and that's to apply. While we can speculate about qualification requirements and credit scores all day, each loan requires an individual evaluation. So maybe you don't meet all the qualification requirements, but the requirements you do meet, you exceed. Perhaps a lender feels comfortable loaning you money under certain circumstances, even though you don't meet all the requirements. While this is rare, it can happen. If you are curious as to whether or not you qualify for a $1,500 personal loan you should visit Acorn Finance and apply to check offers. Checking offers at Acorn Finance does not impact your credit score, even if you do not qualify. Therefore, you really have nothing to lose.
What are the reasons for a $1,500 personal loan?
There are many reasons to obtain an unsecured personal loan. Those who pursue a $1,500 personal loan usually have an intended usage for the money in mind. For some $1,500 represents a new handbag. For some others, $1,500 is enough to make a significant impact on an individual's day to day financial happenings. Whatever you intend to use the $1,500 loan for make sure you plan how it will be spent and how you will repay the loan. So why might you need a $1,500 personal loan?
Perhaps, you need to make some home repairs that cost $1,500. You could have a burner go out on your furnace or hot water heater. Maybe you want to replace all the window AC units before summer goes into full swing.
A $1,500 loan is not a small amount of money at all, but usually, it is taken by people who have an unexpected expense that they have not budgeted for that caught them off guard. Like the unexpected need to have a plumber or HVAC professional come out to replace a pilot light or an unexpected car repair that has their vehicle incapacitated until it is repaired and the repairs are paid for.
Most personal loans for $1,500 are not long term loans. These are designed to be short-term personal loans that are to cover unexpected expenses or emergencies. A supplement to your income stream to cover a quick medical bill, dental procedure, to pay moving expenses. You could also use a $1,500 unsecured personal loan to pay for a washer and dryer replacement or a new appliance in the house that needs to be updated.
An unsecured personal loan may have a shorter repayment period and could have higher interest rates.
How fast can I get a $1,500 personal loan?
Depending on the lender and the type of $1,500 loan, you could see money deposited into your account the same or the next day. The process to apply online should be simple and designed to be streamlined. Shopping for the best loan offer or lender that offers a $1,500 personal loan may be the most time consuming part of the process. To expedite the due diligence and shopping process, you should check offers at Acorn Finance.
Some offers may have a higher origination fee but a lower interest rate, some may offer flexible payment options, and others may give you an extremely low monthly payment. Some lenders may have other additional features that could apply to your individual financial picture.
At Acorn Finance, you can compare personal loan offers with no impact on your credit score. Once you have the offer you like, go ahead and fill out the loan application directly with the lender. You can receive funds in as little as 1 business day, although funding times may vary.
What credit score is needed for a $1,500 loan?
The ideal minimum credit score to have for a $1500 unsecured personal loan is 600. Some lenders will offer a no credit check installment personal loan as well. Either way, if you have no credit, or a credit score hovering near a 600 score, you may still be required to pay the higher interest rates that lenders offer. They can also include an origination fee that you will need to factor into the sum of the loan amount.
That being said, you will have to conduct a cost-benefit analysis, and if it makes sense for you to take on the higher APRs, then you should consider applying for the loan. Even a small personal loan of $1,500 at 33% interest is usually much better than a $1,500 loan at a Payday loan center. Payday loan APRs can range from 300% to 400% or more and the balance typically needs to be paid in full within 14-days or by your next paycheck.
An unsecured personal loan of $1,500, if you qualify, can spread those monthly payments out for you further so you can get caught up on other bills while sticking with the loan's monthly payment schedule.
What is the interest rate for a $1,500 personal loan?
The interest rate that you can expect from your lender for a $1,500 unsecured personal loan is entirely dependent on your individual credit score. Personal loan rates also can depend on more variables than credit score. What is your debt to income ratio? How long do you want the repayment period to be? You may be able to get a $1,500 unsecured personal loan spread out over a longer period, but then your interest rate will be higher.
Just to give you an idea of how interest rates for unsecured personal loans can vary based on credit score, here are some figures that are as recent as April of 2021.
Credit Score: 720 to 850, interest rates averaged between 10.3% and 12.5%
Credit Score: 690 to 719, interest rates averaged between 13.5% and 15.5%
Credit Score: 630 to 689, interest rates averaged between 17.8% and 19.9%
Credit Score: 300 to 629, interest rates average between 28.5% and 32.0%
These are typical interest rates depending on a range of credit score values, however, your individual situation can differ, so to be absolutely sure about what kind of interest rates you would receive for an unsecured personal loan, you should check offers.
What is the payment for a $1,500 personal loan?
The monthly payments on a $1,500 personal loan will depend on the loan repayment period and terms that you and the lender have agreed upon. Since the overall amount of the loan is pretty small, lenders may only offer to pay off the loan in installments or may offer you a repayment period of no longer than 12 months.
To get a better idea of your personal situation, you should consider prequalifying to see what kind of offers you will receive based on your personal credit history. At Acorn Finance you can get prequalified with no impact to your credit score. Reviewing actual offers based on your situation can be the best way to estimate payments.
Read More
What are the requirements for a $1,500 loan?
The two main requirements that most lenders look at when a potential borrower wants to get a $1,500 personal loan are credit score and debt-to-income ratio. Most lenders require a minimum credit score of somewhere between 620 to 660 to even consider an applicant for any type of loan. At the same time, there are some lenders that may require an even higher credit score of 680 or 700 and some lenders who may work with a bad credit borrower with a score as low as 550. Additionally, there are other loan options for borrowers who are looking for no-credit-check loans. Although, they may be best avoided. 
If a borrower meets the minimum credit score requirements of a particular lender, the next thing they will typically look at is the borrower's debt-to-income ratio. With the addition of the new $1,500 personal loan, the applicant should not have a debt-to-income ratio higher than 36% to meet most lenders requirements. However, again, some lenders may be a little more flexible when considering someone's debt-to-income ratio when the loan amount is a smaller amount, like $1,500.
Since requirements can vary depending on the lender, you may need to shop around some to find a lender you qualify for. AtAcorn Financeyou can check offers from a variety of lenders with no credit impact. Our lending partners can assist borrowers with stellar credit scores and bad credit scores. However, if you have a bad credit score it's recommended to boost your credit score before applying for a loan. On the other hand, taking out a small personal loan and repaying it in a timely manner can boost your credit score, although the loan can be costly.
How do you get a $1,500 loan with low interest?
If you're looking for a low-interest $1,500 loan, then the better your credit score, the more likely you will qualify for a loan with the lowest interest rates. Personal loan APRs are mainly determined by the creditworthiness of the borrower. That being said, if you are looking for a $1,500 loan with low interest, then you may want to obtain a free copy of your credit report and start identifying ways that you could quickly boost your credit score before applying for the loan. Next, shop offers to see who can offer you the lowest rate. When shopping offers, make sure the lender is not doing a hard credit pull just to generate an offer as this can impact your credit score. The best way to shop and compare $1,500 personal loan offers with low interest is atAcorn Finance. Checking offers takes 60 seconds or less and no hard credit check is required.
How do monthly payments work on $1,500 personal loans?
If you qualify for a $1,500 personal loan, you will receive the total loan amount upfront and you then will be required to pay back the full loan amount plus interest through simple and convenient monthly payments. Monthly payment amounts are determined by the loan amount, APR, and the loan term. When it comes to the loan term, essentially, a longer loan repayment period means lower monthly payments but more interest paid. The shorter the loan term, the higher the monthly payments will likely be, however, you will likely pay less interest over the life of the loan. 
Before you sign on to a loan agreement with a lender, a monthly payment amount and an expected pay-off date will be predetermined. As long as you make all the monthly payments on time and in full, your debt will be absolved.
What can you use a $1,500 loan for?
The best part of a personal loan is that you can use the money for any purpose, just as long as there are no spending restrictions. A loan amount of $1,500 could be just the cash boost you need to catch up on monthly bills like internet service, utilities, rent, cellular service, and necessities like gas and groceries. Or, $1,500 may be a good loan amount to pay off a medical or dental bill before it goes to collections. 
Also, sometimes expenses arise that we're not planning on, and instead of using our limited savings, it may be better to take out a small personal loan. Some unexpected expenses that people can face at times may include a car repair, a broken hot water heater or furnace, or to cover educational expenses like books and supplies. $1,500 may be the perfect amount to cover these sudden and unexpected expenses without depleting your savings account. In exchange for holding on to your savings and having the opportunity to continue building it up, you simply need to pay back the $1,500 with interest over a number of monthly installments. 
How do you apply for a $1,500 loan?
When you're ready to apply for a $1,500 personal loan, you may first want to check your credit report to see where you stand. Do you see anything on the report that is incorrect? Can you identify a few quick ways to boost your credit score before applying? If you have the time, it may be in your best interest to devote a few weeks to boosting your credit score as much as possible to increase your chances of qualifying and to have access to lower interest rates and better terms. 
When you're ready to apply for offers, check rates with your local bank and or online lenders. With smaller loan amounts it may not be as critical to compare several offers, but you should check at least a few. Most lenders or financial platforms will start the loan process with an application or form that requires basic information. Once submitted, you can get prequalified. At this stage, the lender may require additional documentation to fund the loan. Once the lender has everything they need you can choose to move forward with the loan and get funded. 
How do you choose the right $1,500 loan?
If you are looking at loan offers side-by-side, keep in mind that the loan with the lowest APR is not always the best loan for your situation. For example, there may be a loan provider who charges a bit higher of an APR but they also offer additional protections like unemployment protections. Do you work in an industry that can be volatile at times? 
Having peace of mind that you can pause your loan payments while you are between jobs may be worth paying a little extra in interest. The point is that you will want to review each loan offer very carefully to make an educated decision on which lender and which loan is best for you. 
Are $1,500 loans worth it?
A $1,500 personal loan can be well worth it. Compared to credit cards, rates should be much lower and repayment schedules more straightforward. In addition, you can receive funds in as little as a few business days. If you don't have a few days to wait, consider floating the money with a credit card and paying the credit card off once your loan funds.
COMPARE RATES FROM TOP LENDERS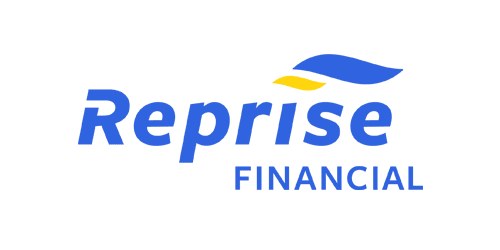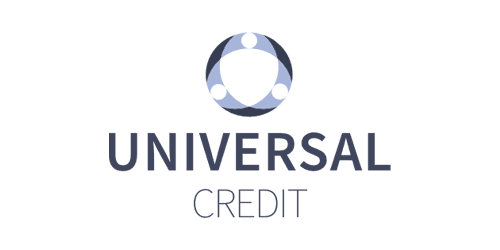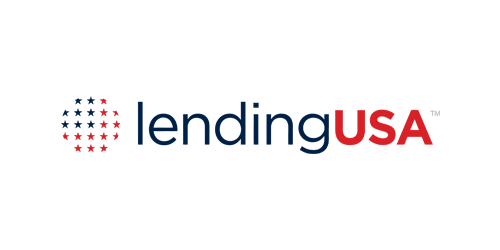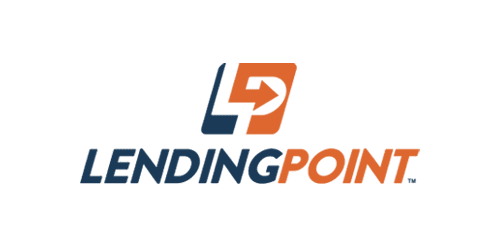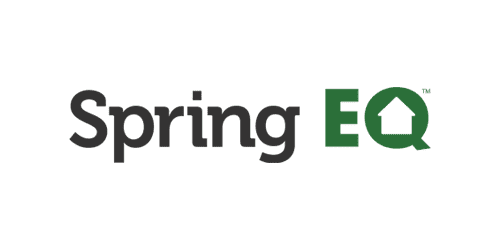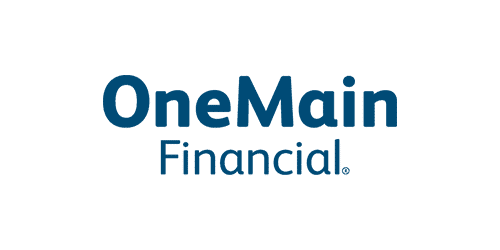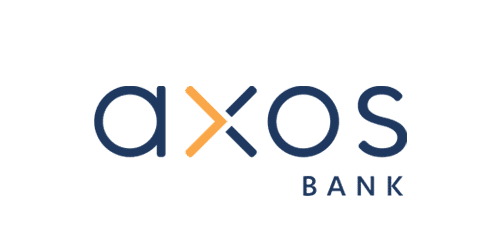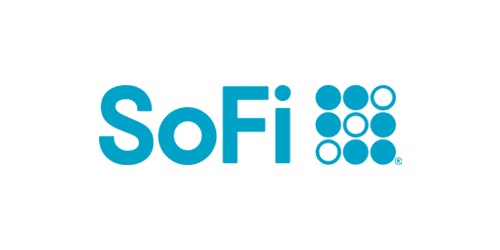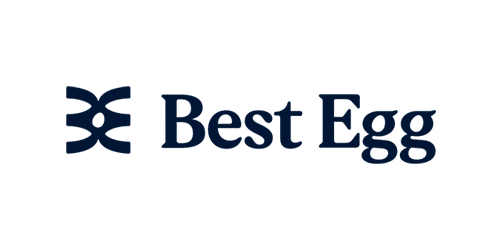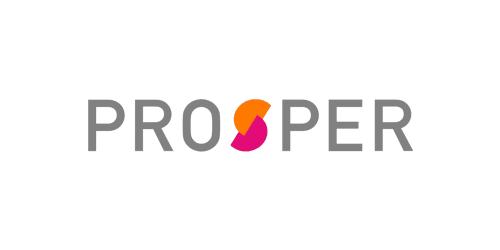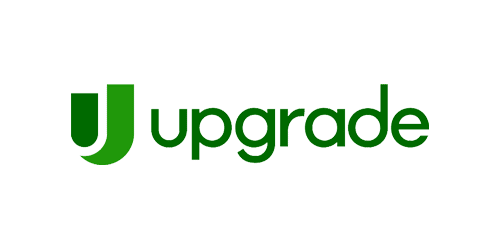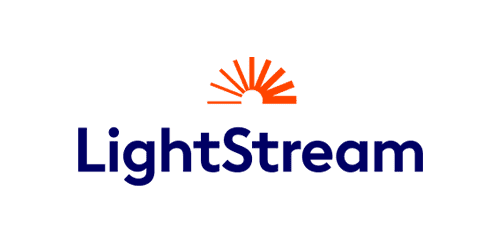 Popular home improvement projects
Barn Financing Options
One home, endless possibilities
Personal Loan Information