Financing for Crawl Space Repairs
Compare monthly payment options from several lenders in under 2 minutes.
How much would you like to finance?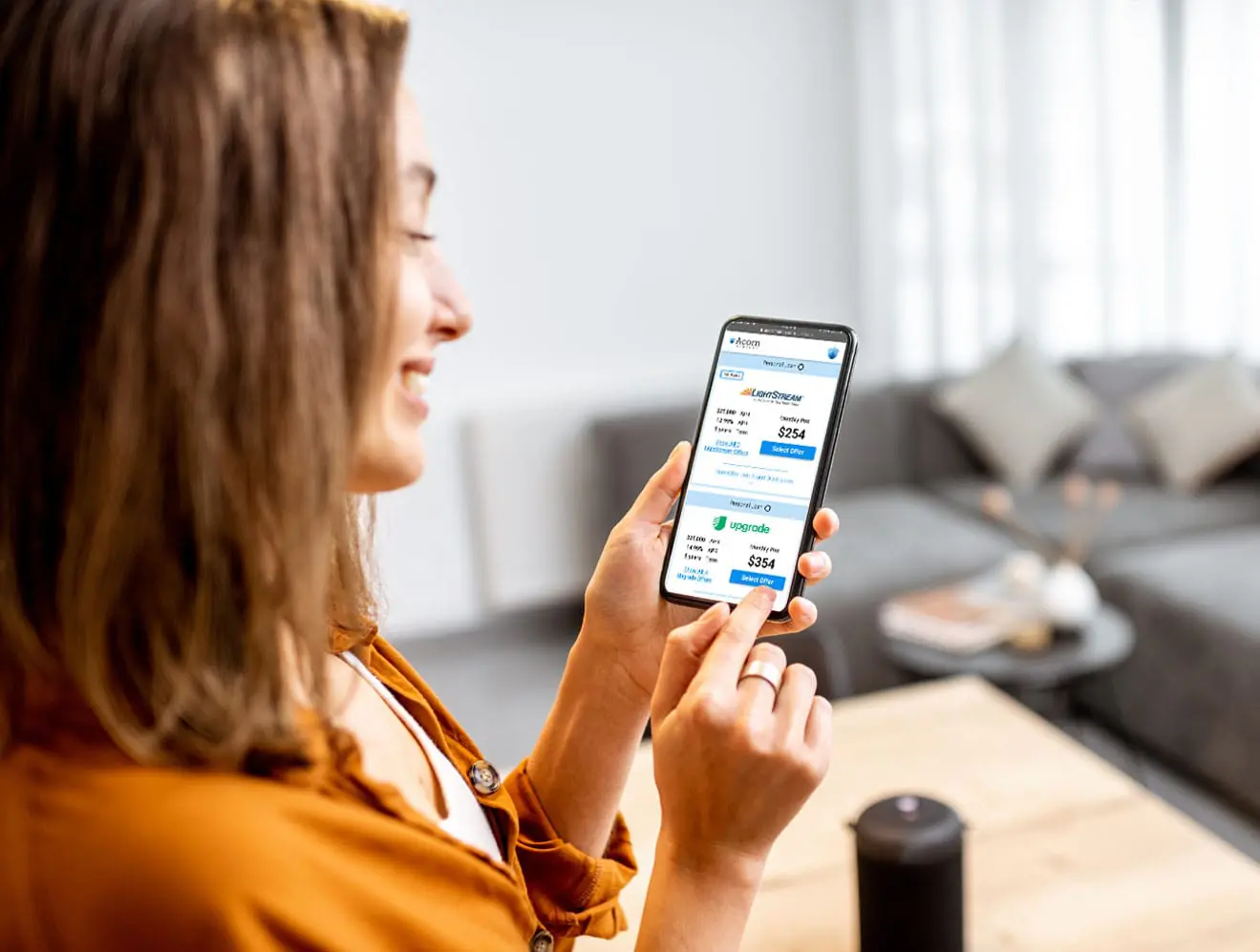 Simple Crawl Space Repair Financing
Did you know there are crawl space requirements for FHA loans? Just like you cannot secure a loan for a house cracked foundation, you cannot get an FHA loan for a house that does not meet certain crawl space requirements.
That being said, if you are looking to purchase a new home with an FHA loan, or sell an existing home to a buyer using an FHA loan, you will need to make sure the crawl space is up to code. Some basic requirements address the height of the crawl space and the size of the access. But did you know that you could be denied an FHA loan if a crawl space has evidence of water pooling or moisture problems? A vapor barrier and/or crawl space encapsulation may be required before the sale of the home will be approved.
This may be new news or you may be researching to find out what crawl space encapsulation costs or crawl space vapor barrier costs or crawl space insulation costs. While you will most likely need a professional estimate to determine potential crawl space costs, you may be able to use a crawl space calculator.
Check Offers
Quick. Simple. Secure.
How To Finance A Home With Acorn Finance
How To Get Finance For Home With Acorn Finance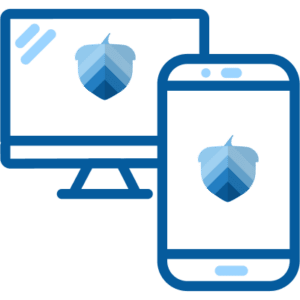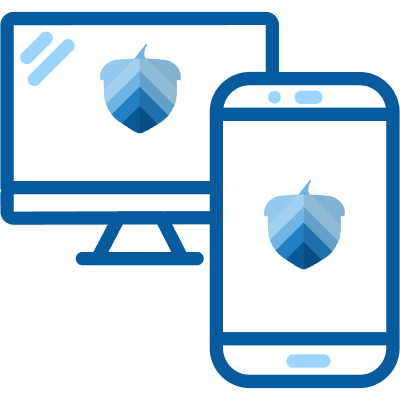 Fill out an easy online form to check for pre-qualified offers with no impact to your credit score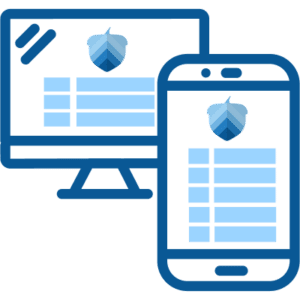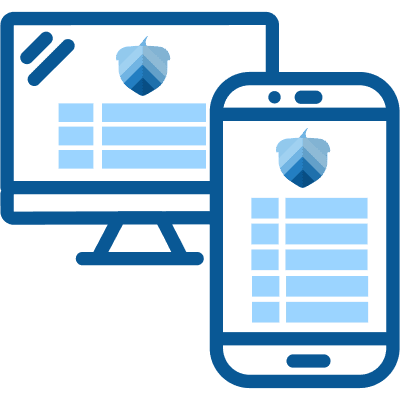 Compare terms and payment options to select the offer that's best for you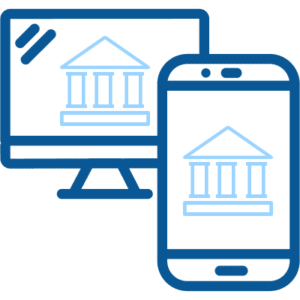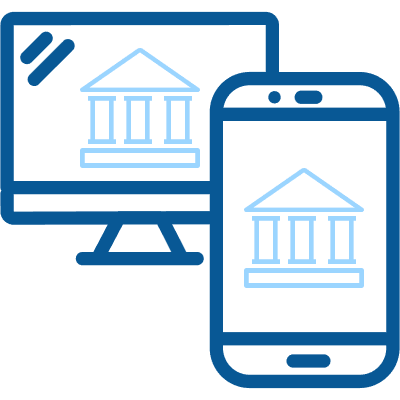 Complete your application on your selected lender's website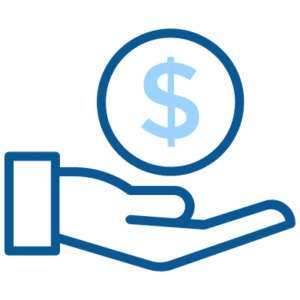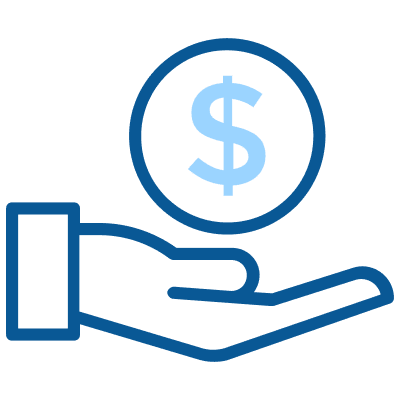 After your loan is approved, your funds should arrive within 1-2 business days2
Check offers
in seconds
Get pre-qualified for loan offers with an easy online form
Won't impact
credit scores
Checking offers will not impact your credit score
Competitive
payment options
Compare rates from our network of lenders
Receive
funds quickly
Same-day and next-day available for certain offers2
Compare Rates From Lenders in Our Network
Learn More About Financing for Crawl Space Repairs
If you are looking to encapsulate your crawl space or make any crawl space improvements, you may need to access financing. Acorn Finance can connect you to lenders that can provide financing for all the necessary repairs and upgrades to the crawl space. Keep reading to learn more about crawl spaces, repairs, and financing options.
Do home appraisers check the crawl space?
Yes, according to specific Federal Housing Administration (FHA) requirements, a HUD single-family home appraiser is required to inspect crawl spaces. The guidelines go on to state: "A minimum distance of 18 inches from the ground to the bottom of the joists is highly recommended but not mandated. The appraiser will enter the crawl space (at a minimum entry of the head and shoulders) to observe conditions except when access is obstructed when entry could damage the property, or when dangerous and adverse situations are suspected."
Also, there are state and local building codes to consider when it applies to appraisers checking the crawl space for its condition and identifying any inadequacies.
Does a crawl space need to be accessible?
Yes, building codes require that crawl spaces be made accessible. The accessibility requirements are as follows:
Access shall be provided to all under-floor spaces.
Access openings through the floor shall be a minimum of 18" x 24".
Openings through a perimeter wall shall be no less than 16" x 24".
Perimeter wall access openings shall not be located under a door to a residence.
Should you buy a house with a crawl space?
There are pros and cons to buying a house with a crawl space. It doesn't really matter if you have a crawl space or not, however, if you are looking at a house that has a crawl space, you will want to inspect it 100%. You may even want to consider hiring a professional to inspect it on your behalf.
The pros to having a crawl space include:
Easy access to under the house infrastructure like water pipes, furnaces, air ducts, and insulation.
Additional storage.
Additional protection from floods, growing tree roots, and pest infestations.
The cons to having a crawl space include:
Can accumulate moisture causing mold and fungus if not properly ventilated.
Provide living space for snakes and termites.
Unsealed crawl spaces can let heat escape in the winter.
How much does it cost to waterproof a crawl space?
The costs associated with waterproofing your crawl space usually depend on the size of your home, the source of the water, if the crawl space is clear of debris, and if water has already compromised your home's structural integrity.
To waterproof your crawl space, you will probably need a perimeter drain and a sump pump. Having these two components installed can run you somewhere between $4,700 to $5,900.
The size of your home can determine what kind of sump pump you will need. The drainage system usually costs $20 to $30 per foot and the standard discharge line is 30-feet long. If your property dictates, you may need a longer discharge line, which will cost you more.
Also, if water has been present for a long period of time and there is damage to the wood framing or foundation in and around the crawl space, those may need to be repaired as well, which again, can cost you significantly more.
Is a vapor barrier required in a crawl space?
Though not legally required, we do highly recommend a vapor barrier as the minimum protection you should have for your crawl space.
The main purpose of the vapor barrier is to provide a plastic liner that covers the exposed floor of your crawl space. The plastic blocks vapors and moisture from getting into the crawl space.
By blocking vapors and moisture from getting into your crawl space you are preventing mold from growing and protecting the wood of your house from decay. Also, air from the crawl space goes into the rest of your home. The HVAC unit circulates some of the air it pulls in from the crawl space. If you do not have a vapor barrier, you could be circulating mold and other air contaminants throughout the entire house through the ventilation system.
Is crawl space encapsulation tax deductible?
Yes, crawl space encapsulation qualifies for the tax credit laid out in the American Recovery and Reinvestment Act because it is considered a home improvement designed to make a home more energy-efficient.
The tax credit is equal to 30% of the total cost for the cost of the encapsulation.
Are homes with crawl spaces bad?
Not really. If crawl spaces are properly waterproofed and encapsulated, they can be quite convenient to act as additional storage and to allow easy access to the vital infrastructure of the home.
Why are houses built on crawl spaces?
A crawl space is like a basement that is vented to the outside air. Some can be only a few feet tall while others can be full-height. The original idea for having a crawl space was to have the ability to build a home off the ground to provide a buffer from the ground and the rest of the home.
Also, the crawl space was created to create a convenient space to install the HVAC unit, piping, and water and sewage distribution throughout the entire house.
Is encapsulating your crawl space worth it?
Yes, the long-term benefits provided by encapsulating your crawl space should greatly outweigh the initial investment.
By encapsulating your crawl space you can prevent structural damage that can be caused by flooding and moisture.
Structural damage to the wood framing and the foundation can cost you tens of thousands of dollars. Also, encapsulating your crawl space can prevent mold from forming and getting into the air circulation and contaminating the air you and your family breathe daily.
Also, save money on heating and cooling costs by sealing the crawl space.
Does encapsulating a crawl space increase home value?
Yes, encapsulating a crawl space should increase your home's value. However, the value increase may not be as significant as the money you will be saving on repairs down the road.
When to consider crawl space financing?
Now that you are aware of all the potential problems that could arise from having a crawl space that is not waterproofed, encapsulated, or that contains at a minimum, a vapor barrier, you need to act to protect your home from moisture intrusion.
Overall, crawl space encapsulation cost is not that expensive compared to the potential repairs you will have to make if nothing is done to address moisture concerns. If you need funds to make crawl space home improvements, you should visit Acorn Finance. At Acorn Finance, you can submit one application and check several home improvement loan offers within seconds without impacting your credit score. Since Acorn Finance has already vetted their lending partners, all you have to do is select the offer that works best for you, and finalize the loan with the lender. Some of Acorn Finance's lending partners can fund loans as soon as 1-2 business days.
What is basement crawl space financing?
If the foundation of your home is a crawl space, it might need repairs. This can be due to age, environmental conditions, or it may not have been finished thoroughly when it was built. Basement crawl space financing can provide the funds you need to repair your crawl space.
Repairs can include waterproofing, installing a vapour barrier, adding or replacing insulation, and so on. Financing can be used for just about any repair your home needs. Homeowners are often unsure of how much they will have to spend to repair or upgrade their crawl space. The best way to estimate what your crawl space repair or project will cost is to contact a contractor. If you can find a contractor that specializes in crawl spaces, that would be a bonus. The contractor should be able to give you a close-to-accurate estimate of what your project will cost.
Financing basement crawl space work is usually done with an unsecured personal loan. You can get low interest rates and an amortization period extended over several years. This can help keep your payments manageable. To see how much you can prequalify for, check offers at Acorn Finance. Within 60 seconds or less you can check offers without impacting your credit score.
Can you finance a basement crawl space?
Basement crawl spaces are usually built with the house. They are a type of foundation designed to put a barrier between the house and the ground. Repairs or improvements to your basement crawl space can be financed. The cost of your repairs will depend on the scope.
Before you apply for financing, you may want to get an estimate for basement crawl space repairs. You may need to borrow the full amount of the project or you may need to only borrow a portion. During the application process, lenders will ask you how much you need to borrow. The loan amount can impact the terms available. Inputting accurate information from the beginning can make the process go smoother. Repairs to basement crawl spaces typically run between $1,500-$15,000 with the average cost being around $6,000.
How much does it cost to create a basement crawl space?
The costs will vary depending on the square footage of the crawl space, the materials you are working with, if the house was built without one or if the crawl space is part of a new build, and the material you are working with. Generally, a completed crawl space can cost anywhere from $5-$16 per square foot. On average, the creation of a crawl space is between $7,000-$15,000.The larger the crawl space, the higher the cost. If it's part of a new build, the building site will need to be prepared and the crawl space installed. In theory, this should cost less than having to raise or move a house with no foundation, install the crawl space, and then put the house back on the new crawl space.
Costs will also vary depending on how you choose to manage the environment of the space. Crawl spaces get humid and can develop mold. Some people will buy a dehumidifier to manage the humidity. Others will want to install a vapour barrier as well or instead of a dehumidifier. Some people will want to encapsulate the space. Costs can vary depending on what the homeowner chooses to do. In some cases, pumps are put in the crawl space or homeowners may choose to add lighting to the space. Any additional features can increase project costs.
Your builder or contractor can advise you of what size crawl space you need and how to finish it so you can have a foundation that is trouble free for years.
What type of loan is best for a basement crawl space?
Once you know how much money you will need to add, repair, or upgrade your crawl space, you will need to know how you are going to pay for it. There are lots of ways to fund this kind of repair depending on how much you need and your cash flow.
One of the easiest ways is to get an unsecured personal loan. At Acorn Finance, some of our lending partners can fund loans in as little as 1 business day, although funding times may vary. Personal loans are ideal for smaller loan amounts because they do not require collateral and are fairly easier to secure. In addition, they can offer fixed terms and rates. With a good credit score, you should be able to qualify for a competitive interest rate.
While a personal loan may work for some homeowners, it's not the best option for everyone. When it comes to making financial decisions, it's important to explore your options and make educated decisions. For more expensive basement crawl space repairs, you may want to use a secured loan.
Can you get a personal loan to create a crawl space or barrier?
You may be able to get a personal loan to create a crawl space or barrier. If you are buying a house and need a lot of money to do this, it might be better to see if you can have it added to your mortgage. This way you only have one payment, typically at a low rate that is amortized over more than 10 years. This is also true if you are adding a crawl space to an existing property. You can look at doing a cash out refinance or home equity loan.
If you prefer not to add it to your mortgage, you can look at getting a personal loan. Find out how much the project will cost, check your credit rating, and do some comparison shopping between lenders to see who has the best loan for you.
Benefits of financing your crawl space insulation?
Insulating your crawl space can be expensive. Using a spray foam to insulate can cost a homeowner between $2,000-$3,000. There are other ways to insulate a foundation costing as much as $5 per square foot. Regardless of which method you choose, insulating your crawl space can provide you with a number of benefits.
One benefit is that you should find that there is less draft coming in from the baseboards. In addition, your floors may be warmer. Another benefit is that insulation can keep unwanted pests out of your crawl space like bugs, rodents, and snakes. Having your crawl space insulated should help keep your structure intact. It can also make your home more energy efficient.
Need crawl space or home improvement financing? Check offers online today!
How Does Acorn Finance Compare?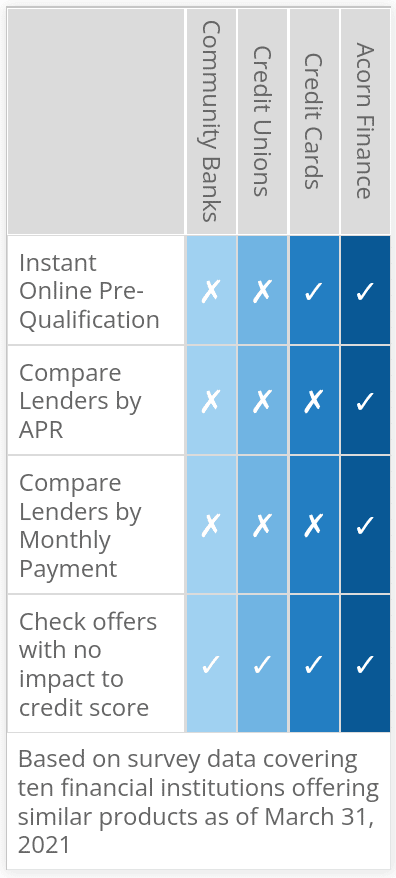 Compare Rates From Top Lenders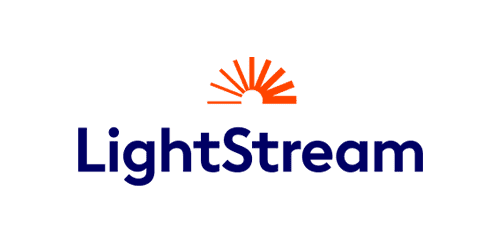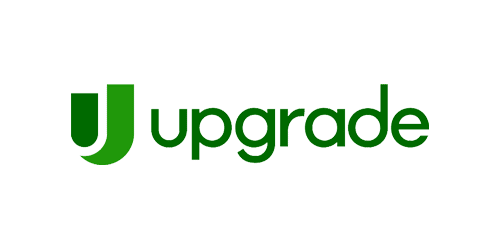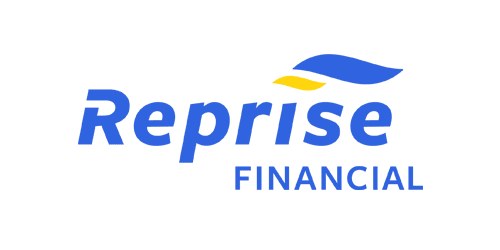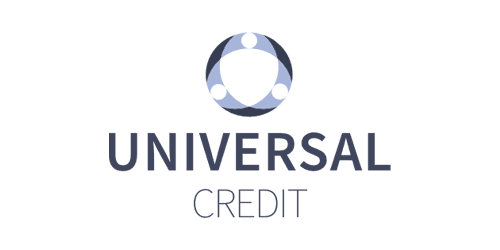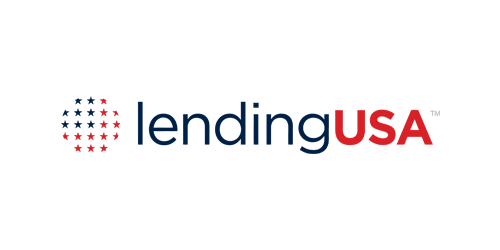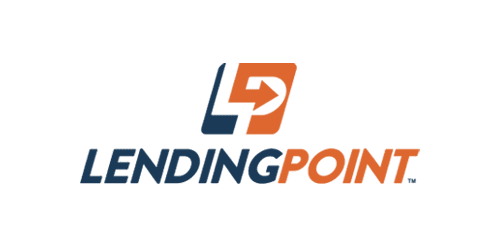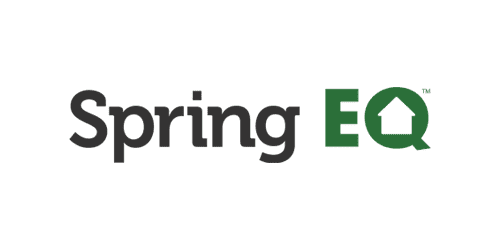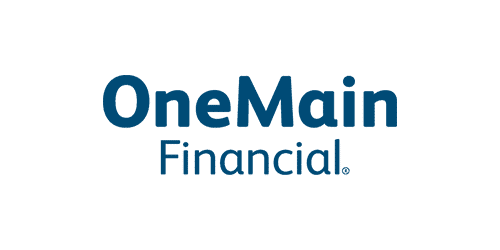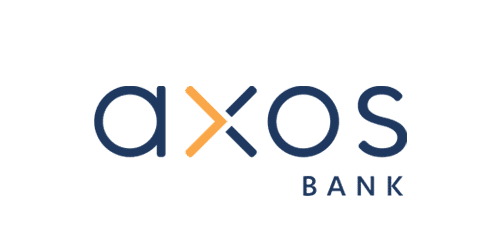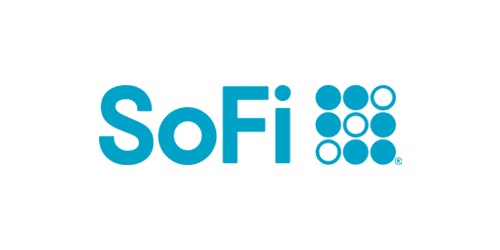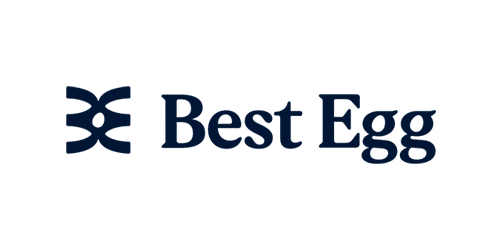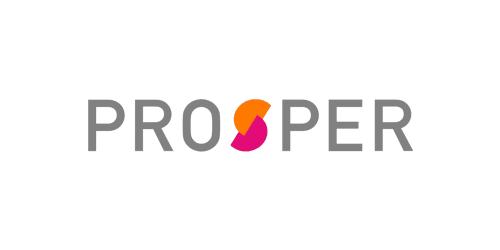 Are you a contractor?
Generate more revenue with Acorn Finance.
Offer customers the ability to finance their dreams with zero dealer fees.
Get Started
Popular Home Improvement Projects
Barn Financing Options
One home, endless possibilities
Personal Loan Information