HOME IMPROVEMENT FINANCING FOR CONTRACTORS
Close more deals. That's our deal.
We understand your challenges. Prospective clients with no viable financing, or lenders who charge you fees! All that is history. With Acorn Finance, you can focus on what you do best – executing beautiful home remodeling projects for your clients.
Sell more with less effort and grow your business
Send customers a quick estimate of their project cost. They can check for pre-qualified offers from top lenders, all in a matter of minutes, to kickstart their remodeling project. You get notified of your client's funding status.
Acorn provides your company with a free, mobile friendly dashboard, training tools and access for you and your whole team. And, we offer all this to you with no strings attached, no hidden fees or costs…100% free.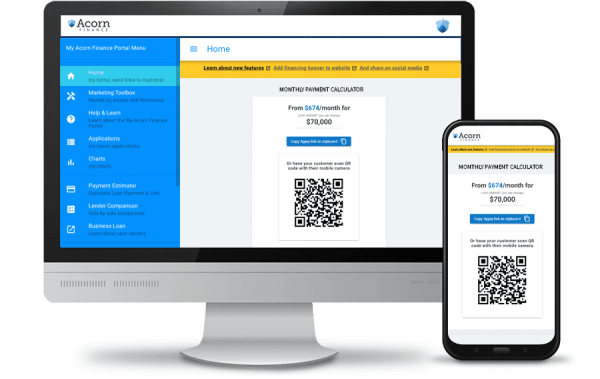 Offer loans up to $100,000 with terms up to 12 years and rates as low as 6.99% APR.
Keep 100% of your profits. We do not charge any sign-up fees, subscription fees, or dealer fees.
Simple sign-up and same-day setup. Add individual accounts to track results.
Create individual accounts for each sales rep to monitor progress and success across your company.
COMMITMENT TO YOUR GROWTH
We provide you with strategies and tools to grow your business
We offer unique integration tools for Partners, Manufacturers, and Construction Technologies, as well as many others.
How Acorn Finance works
Acorn Finance provides you with a platform to grow your business without making you pay any sign-up fees, subscription fees, or dealer fees.
Top 6 Reasons why contractors love Acorn Finance
No sign-up fees, no subscription fees, no dealer fees
Acorn Finance is 100% FEE-FREE for you.
Competitive rates and terms
Loans up to $100,000, with terms up to 12 years and rates as low as 6.99% are available.
No sign-up fees, no subscription fees, no dealer fees
Customers immediately pre-qualify online without affecting their credit score.
Contractors enroll online and can be up and running same day.
In most cases, funds are deposited in your customer's account within 24-48 hours after submitting the lender's online application.
Free portal, data analytics, and training
Acorn Finance provides your company with a free, online portal, ongoing data analytics of your business to help identify weaknesses and strengths across your industry, and training of your sales reps and agents.
State Coverage Map
Acorn Finance currently covers 97% of the U.S. Population in 47 States.
If your state is one of the 3 states that are not covered namely Massachusetts, Nevada and Rhode Island then please be patient as we're in the process of obtaining licenses in these remaining states. However, due to COVID-19, the state licensing application process is delayed.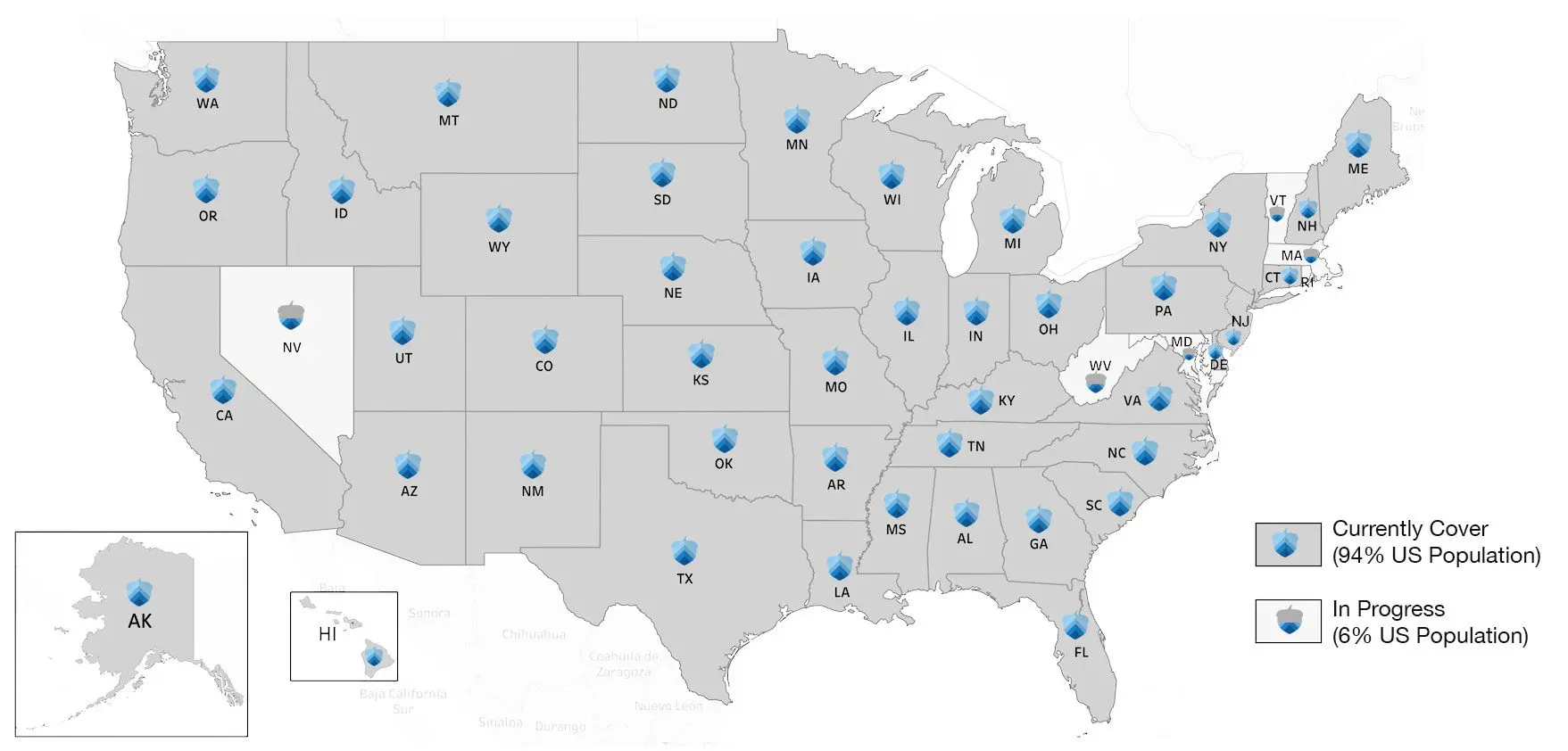 Let's work together!
Ready to increase your sales? Offer customers the ability to finance their dreams with zero dealer fees.
Learn how to grow your revenue with Acorn Finance
Provide your information below and we'll get back to you shortly. Please check your inbox or spam folder for our email.
Acorn Finance is not currently available in MA, NV, RI, or USA territories or outside the USA