Patio Financing & Patio Cover Financing
Get personalized rates in 60 seconds for patio & patio cover financing without affecting your credit score.
How much would you like to finance?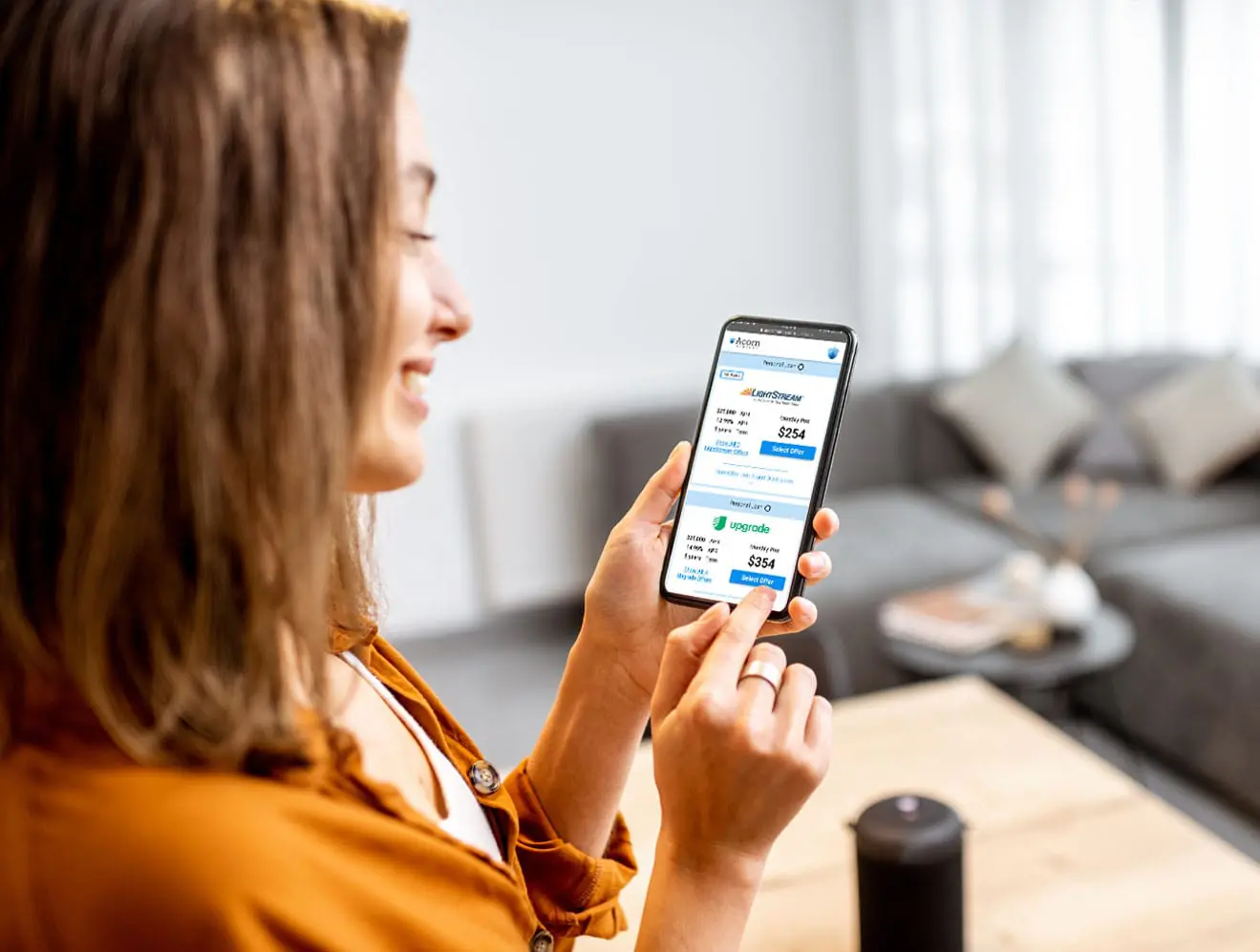 Payment Plans for Patio Financing
Maybe you're thinking about building out a new patio as an addition to your home. Or you're finally getting around to fixing that old broken patio that is totally falling apart. No matter what your reason is, let Acorn Finance help you secure funding for your patio project. Secure patio loans up to $100,000, even with bad or average credit. You will also get some of the lowest rates in town when financing your new patio or patio repair through Acorn. Repair your patio or build a new one today by financing through Acorn Finance.
Check Offers
Quick. Simple. Secure.
Patio Loans With Acorn Finance
Check New Loan Offers With No Impact To Your Credit Score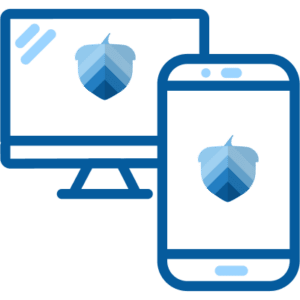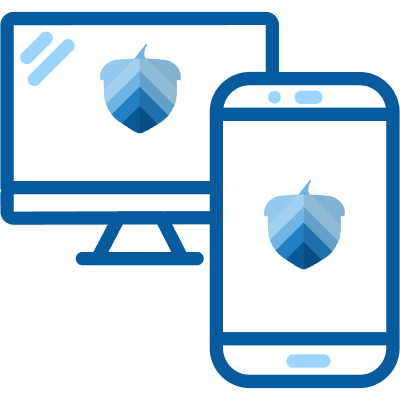 Fill out an easy online form to check for pre-qualified offers with no impact to your credit score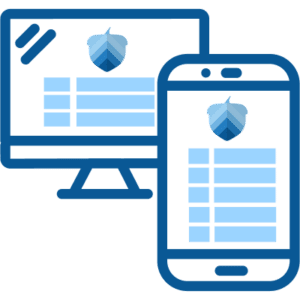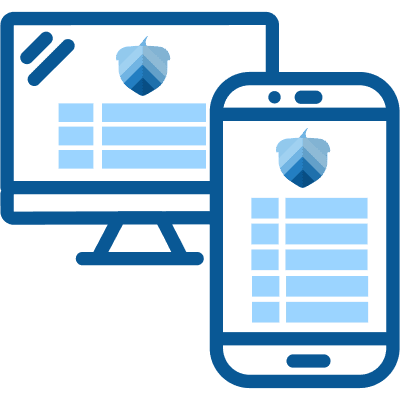 Compare terms and payment options to select the offer that's best for you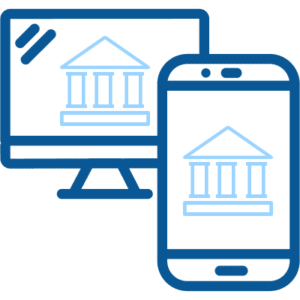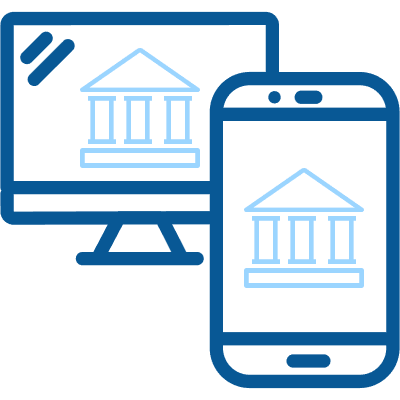 Complete your application on your selected lender's website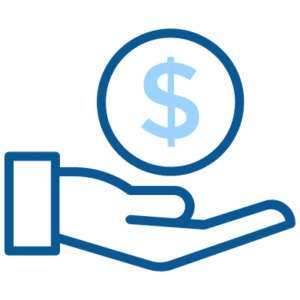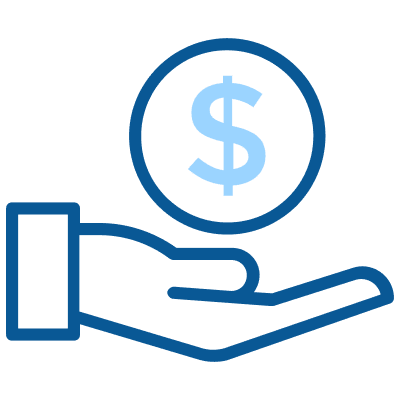 After your loan is approved, your funds should arrive within 1-2 business days2
How We're Different
Check offers
in seconds
Get pre-qualified for loan offers with an easy online form
Won't impact
credit scores
Checking offers will not impact your credit score
Competitive
payment options
Compare rates from our network of lenders
Receive
funds quickly
Same-day and next-day available for certain offers2
I am moving a wall and adding a door to my bedroom. I was prompted to go to Acorn by my contractor and the application process was super easy, with a pretty good rate and super quick payment.
B.V.
Missouri | Interior Remodeling
We are doing a kitchen, flooring, and painting in Eastvale, California. We just purchased the home and are completing all the updates before we move into it. Acorn was an excellent experience. Fast and I had a number of choices. I was able to get a better rate than my bank.
I had to replace my roof and the bank was not helpful, so I went to Acorn Finance. The experience there was quick and easy.
Beth L.
Georgia | Roofing & Siding
I am moving a wall and adding a door to my bedroom. I was prompted to go to Acorn by my contractor and the application process was super easy, with a pretty good rate and super quick payment.
B.V.
Missouri | Interior Remodeling
We are doing a kitchen, flooring, and painting in Eastvale, California. We just purchased the home and are completing all the updates before we move into it. Acorn was an excellent experience. Fast and I had a number of choices. I was able to get a better rate than my bank.
Compare Rates From Lenders in Our Network
Patio Cover Financing & More
Using patio financing you can create the patio or outdoor space you desire while making payments on a timetable that works for you. Patio financing can help you pay for a new patio, patio furniture, patio cover, or just about any else your project entails. Acorn Finance is a leading provider for patio financing. On approved loans, you can borrow up to $100,000 and take as long as 12 years to pay it back. Keep reading to discover the various patio financing options available for all credit types.
Can I Finance a New Patio or Patio Furniture?
In most cases, a new patio, patio furniture, or patio cover can all be financed. Typically you will have multiple types of loans available to choose from. This means you need to do your homework and select the one that works best for you.
Personal loans can be an attractive option because they typically do not require collateral. In addition, the interest can be much lower than using your personal credit card. AcornFinance.com is a reliable and top-rated company that provides personal loans for patio financing. Take advantage of affordable payment options and free services while saving tons of time.
Three steps to get started with Acorn Finance:
#1. Complete and submit a short loan application online
#2. Receive multiple pre-qualified offers
#3. Get connected with lenders to obtain your pre-qualified loan
NEW PATIO FINANCING
Building a new patio can be an exciting but expensive project. Many homeowners turn to patio financing to afford a new patio. If you are considering a new patio, but unsure of what you can afford you should visit Acorn Finance online. Within minutes you can get pre-qualified for patio financing without affecting your credit score. If you are eligible, this will allow you to compare rates and monthly payments for different loan offers. In some cases, it may be helpful to devise a budget before diving into the planning portion of a new patio. If you are using financing you will want to make sure you can cover the monthly payment. Therefore, your budget will most likely depend on a monthly payment rather than a total loan amount.
PATIO PAVING / CONCRETE PATIO FINANCING
Paving a patio or creating pathways should be factored into project costs. If you are using a personal loan you can estimate a total project cost and apply for an amount that should cover your entire project. The type of material you choose to pave a patio with can impact the cost. Concrete is usually one of the most affordable options. However, stamped and colored concrete can be much more expensive. If you are building a patio with a complex design it may be more expensive to pave, regardless of material. When it comes to choosing the best materials for your project you should consider more than the cost. While the cheapest option may save you money upfront, it may require more maintenance. In addition, you should consider environmental factors. Depending on climate and seasonal changes, you may need to take extra steps to ensure your patio is long lasting or avoid certain materials. According to the Landscaping Network the following are popular materials and average costs. . .
Concrete $864-2,448
Brick $1,152 – $1,728
Flagstone $2,160 – $4,320
FINANCING PATIO FURNITURE
Patio furniture and accessories complete your extended outdoor living space. While patio furniture may be one of the last things you purchase, it should be considered during the planning process. You should allocate part of your budget for high quality patio furniture that will hopefully last a long time. If you live in an area with santa ana winds, you should consider the weight of patio furniture. You want furniture that is comfortable and sophisticated yet durable – afterall it will spend most of its life outside. Some patio furniture retailers may offer promotional financing. If they do and the terms are suitable, you may want to consider this option. Otherwise, you can use a personal loan for patio furniture. If you plan on using a personal loan for building expenses and furniture you should calculate the cost of patio furniture into your loan amount.
PATIO COVER FINANCING
Patio covers can make patios an even more enjoyable space. While it may be more cost effective to use umbrellas for shade, patio covers can enhance the style of any patio. They can also help protect patio furniture, grills, flooring, or anything else included on a patio. Sitting in direct sunlight can be harmful to skin. A patio cover can help you soak up some vitamin D while keeping your skin healthy. Patio covers can be financed using a personal loan.
How much does it cost to finance a new patio?
The cost of a new patio can vary depending on the size and materials. Gravel and concrete are some of the most affordable options. Gravel costs about $1.40 sq ft and concrete costs about $8.50 sq ft. On average installing a patio can cost from $1,823 to $4,962. Costs may increase if you want to add patio cover or fancy decor.
Do you need a permit to build a patio?
In most locations you do not need a permit to build a patio. However, if the patio is attached to your house in any way some cities may require that you have a permit.
Can you finance a patio?
A new patio, and all that comes along with it, can be financed. If you use a personal loan you can simplify the financing process by having one loan to cover all expenses. In some cases, it may make sense to use multiple sources of financing. If the retailer you are purchasing supplies or furniture from is offering promotional financing, you may want to consider the offer. Some retailers may offer promotional financing such as 0% interest for 6,12, or 18 months. This could help you save some money on interest if you can qualify. The downside to using multiple sources of financing is having to manage multiple payments.
Do landscaping companies offer financing?
Some landscaping companies may offer financing for larger projects. Landscaping companies that have financing usually offer in-house financing or they partner with lenders dedicated to home improvement loans. In-house financing means that the landscaping company will personally "loan" you the money or set up a payment plan. Acorn Finance can partner with landscaping companies to help them offer competitive financing for customers. Whether the landscape company of your choice partners with Acorn Finance or not, you can still use Acorn Finance to find landscaping loans. Personal loans may offer more flexibility and more affordable payments than in-house financing.
Can I finance a deck?
Whether you are building a new deck or repairing an existing deck, you can use financing. The idea of having an outdoor deck to escape reality, grill up delicious food, spend time with family, and soak in the sunshine is a dream for most of us. While decks expand living space and usually add value to your home, they can be expensive to build. There are many factors that can impact the cost of a new deck such as materials and size. According to Home Guide, on average decks cost between $4,380 – $10,080. For deck financing, visit Acorn Finance and apply online.
Can you finance a backyard project?
Just about any backyard project can be financed. Some financing options may require a minimum spending amount. Lenders that offer personal loans usually have minimum loan amounts between $1,000 to $5,000. Retailers or credit card companies that offer promotional financing may have minimum spending requirements a well. For example if you spend $300 or more you may qualify for 6 months at 0% but if you spend $1,000 or more you may qualify for a longer promotional period. Estimating the cost of your project may be a good first step if you are considering financing. Once you know how much you need to borrow you can evaluate options.
What is deck financing?
Deck financing can provide homeowners with the funds they need to build a deck while allowing them to make affordable payments over time. In most cases, deck financing is just a personal loan used for building or repairing a deck. There are a variety of lenders that specialize in home improvement loans such as building or repairing a deck. Decks can also be financed using a credit card or secured loan. Homeowners may prefer the convenience of using a credit card. However, personal loans can be convenient and may have lower interest rates than credit cards. Acorn Finance has lending partners that can fund personal loans as soon as 1 business day after approval.
How much should I spend on a backyard renovation?
When determining how much you should spend on a backyard renovation, you should envision what you want the end result to look like. It may help to make a list of the projects you want to complete. Once you have some ideas you can meet with a professional to get an estimate. It may help to ask for cost effective alternatives as well. Substituting materials is one way to help keep costs down. If you provide a professional with a budget and a vision, they should be able to help you create a plan. A more deluxe backyard renovation may increase home value more but a small backyard renovation is better than no backyard renovation.
Pros and Cons of patio financing
Pros
Save money entertaining at home
Spend more time outside
Increase home value
Affordable monthly payments
Cons
4 Reasons to choose Acorn Finance for patio financing
#1. Quick application process
Online applications are designed to take less than two minutes to complete and submit.
#2. Receive multiple competitive offers
Submit one application and receive multiple competitive and personalized offers within minutes.
#3. Funding as soon as 48-hours
Acorn Finance partners with credible lenders that can fund most loans within 48-hours.
#4. Borrower credit score not affected by application
Your credit score will not be affected by submitting your online application through Acorn Finance.
Best Patio Financing Options
Personal Loans
Personal loans may be an attractive and sensible option for all credit types to secure patio financing. Compared to secure loans, rates may be slightly higher. However, most personal loans do not require any collateral. They may also be easier to secure and less risky than comparable options. Using a personal loan you can finance a new patio, patio cover, and patio furniture.
Comparing lenders is important if you decide to use a personal loan. Most likely, many lenders will be competing to secure your loan. This means you have the ability to shop rates and terms and make sure you get the best deal. AcornFinance.com is a secure platform that allows you to submit one application and receive multiple personalized offers from lenders.
Pros
Simple application and approval process
No collateral needed
Fixed interest rate
Competitive rates and terms
Borrow from $1,500 to $100,000
Quick funding
Cons
Credit history necessary in most cases
Fixed payments
Many personal loans have origination fees
Some personal loans come with prepayment penalties
Credit Cards
Compared to a personal loan, credit cards may be a more convenient solution for patio financing. Credit cards usually have a higher interest rate than personal loans. This means it may be worth a little time investment to use a personal loan versus a credit card. If you decide to use a credit card you should find one that offers an introductory 0% promotional rate.
Pros
Build your credit
Convenient
Potential to earn rewards
Buy now, pay later
Theft protection
Special promotions may apply
Mortgage Refinance
Refinancing your mortgage may be an option for patio financing. However, it typically has more risks and takes more time than using a personal loan. Mortgage refinancing can be a better option for financing more expensive home improvements.
Pros
Receive lower mortgage rate
Cash out on current equity
Convert to a fixed rate
Cons
Applying for a new mortgage
Cost of refinancing
Time consuming compared to other options
Home Equity Line of Credit
If you have equity in your home then you may be able to use a home equity line of credit for patio financing. Before selecting a HELOC loan you should do your due diligence and evaluate the risk versus reward factor.
Pros
Good credit customers typically pay no closing costs
No fees for cash draws
Low interest rates (loan is secured by your home equity)
Tax advantages
Pay off loan early with no additional fees (in most cases)
No justification needed for how the money is spent
Cons
Low payment option may cause the loan to extend far longer than you wanted or create a bad financial situation
Interest rates are adjustable, they can rise
Requires ongoing attention to avoid a sudden increase in payment
Look out for hidden fees
Your home may decrease in value
What is the cheapest way to build a patio?
If you are looking to create a patio on your property but you do not want to spend a lot of money, there are a few budget-friendly ideas that may only cost you a few hundred dollars, depending on the size of the patio.
The first two most economical ways to build a patio is by using packed gravel or crushed stone. The first step is to dig out the grass or weeds for the area you want your patio to be. It's a good idea to measure everything properly before and to lay down stakes and string to mark the area.
Dig out the grass and then use landscape edging to surround the border of the patio. This will keep grass from encroaching on your patio. Next, you will need to line the complete area with landscaping fabric to block weeds from growing through the gravel or crushed rock and to allow it to drain properly.
Once the fabric is laid and the border is secured, go ahead and spread the gravel or crushed rock throughout the patio area. You will want to make sure you put down at least 4 to 5 inches of thickness of the gravel or crushed rock throughout the patio. Pack it tight. This should take you no more than one day of work and cost you around $500 to $600. While the steps from start to finish may vary per project, you get the idea.
The next level of budget-friendly patio ideas is using pavers or concrete forms. These are also easy to install yourself and should cost you around $1,500.
Are paver patios expensive?
No, using pavers to install a patio is actually a simple and budget-friendly way to make something that looks really nice. The average-sized patio should cost you no more than $1,500 to $1,700 to build using patio pavers.
Another great feature of pavers is that they come in a wide variety of patterns, sizes, and materials. You can get really creative with the design without spending a ton of money.
How much does it cost to build a 10'10 patio?
Building a 10'10 patio can be quite inexpensive or quite expensive depending on the materials you use. For example, using gravel should only cost you $1 to $4 per square foot where using granite cobblestone can cost as much as $20 to $35 per square foot.
Other materials include poured concrete for $3 to $8 a square foot, flagstone for $3 to $15, brick for $4 to $8, and concrete pavers for $3 to $7 per square foot.
Those prices are for materials only. If you hire someone to install the patio for you, you could pay anywhere from $5 to $15 per square foot for their labor.
Add this all together, and this puts you in the range of $500 to $5,000. This does not include any special features like a fire pit, sitting walls, pergola, patio cover, or hot tub.
Is it cheaper to pour concrete or to use pavers?
Based on the figures we used in the previous section, it can cost roughly the same to pour concrete and to use concrete pavers.
Pavers might be less labor-intensive and require less skill which would make it easier for you to do yourself. If you can do it yourself, pavers will likely be a cheaper option. On top of being a potentially cheaper option, pavers may offer greater value and durability compared to concrete.
How long do paver patios last?
Patios constructed from patio pavers can be expected to last between 25 and 50 years if they are properly maintained, and it does take much to keep them looking fresh for a long time.
To keep your pavers looking new, make sure to occasionally sweep the pavers and spray them down with a hose. If any weeds begin to poke through, go ahead and pluck them or put down weed killer right away.
Any stains that appear can typically be removed with concrete cleaner, and if you are feeling ambitious, go ahead and apply a layer of sealant to your patio.
If a tree root begins to push up a section of the patio, all you need to do is remove the pavers, remove the root, and place the pavers back where they were. Maintaining a patio constructed from concrete pavers should not require a lot of effort, and every little bit you do should help see closer to 50 years out of your patio.
Does a patio add value to a home?
Yes, adding a patio to your home should increase its overall value. However, it is important to note that the return on investment is usually not profitable, so you may not want to put in a patio just to simply sell your house. You might break even or sell your house faster, and in some cases you might profit, but more than likely you will just recoup some of your investment. Now if you are going to install a patio, use it for years to come, and increase your home value when it's time to sell, you may have a different perspective.
You should install a patio if you are going to stay in the house for a while and if you and your family will benefit from the additional outdoor living space.
What is the cheapest material to use for a patio?
As we discussed previously, the cheapest material to use for building a patio is either packed gravel or crushed rock. With crushed rock, you may have more options for color selection and keep the price as low as packed gravel.
Is a patio worth the money?
If you are asking if a patio is worth the money based strictly on a return on investment, then no, a patio will likely only recoup 50% of its cost if you turn around and sell your home after installing a new patio.
The cheaper your patio installation, the higher the return on your investment should be. You should only put in a patio if you feel that you and your family will get good use out of it.
What adds more value, a deck or patio?
It is generally accepted by real estate professionals that although decks require a much larger initial investment, they also create a much higher resale value than patios. Also, a raised deck not only increases the value of your home, but it can also be a great selling point for potential buyers.
Is adding a roof to a patio a good idea?
Yes, a roof can be an excellent addition to a patio to allow you to get the most use out of it. If you live in the Pacific Northwest where it rains a lot, a roof will allow you to enjoy your outdoor space any day.
If you live in the Southwest, the sun can be intense and overwhelming on a hot summer day, a roof can provide some shade for you to sit beneath to keep you out of the intense sun.
Should I build a deck or patio first?
Ideally, you can build both at the same time, but if you have budget restrictions, which most of us do, the patio will probably cost you less money. Patios can still improve the value of your home while offering extended living space that you can entertain with and enjoy. Building a patio usually requires less materials which is part of the reason it may be cheaper. In some cases, you may just need to lay some concrete to complete your patio. A patio usually requires less labor too.
In some cases though it may be beneficial to build the deck first. If you have a split level home or a two-story home, you may want to go with the deck first as it may add more value and more enjoyment.
What is the proper grade for a patio?
Despite how they look, you will find that the patio is going to slope just a little bit to one direction or another. This helps the rain to drain off and can prevent it from pooling on the patio or backing up into the home. Your contractor should help you to pick out the right grade for the patio to make sure that it looks good and will keep your home safe.
Any patio that is within 10 feet of your foundation, including the ones attached to the home, will need to have a ¼ inch per foot, or a 2% fall away from the building. This is not very much so it is hard to notice without looking closely, but it will help to move the water just enough, so it does not damage the patio. This 2% slope is going to be required for all types of hardscape surfaces including gravel, concrete, wood, and pavers.
There is usually a maximum in place for how much of a slope you can have with your patio. 5% is the normal for a patio to allow for drainage without it being too noticeable and 8% is enough to allow for unassisted wheelchair movement if a ramp is being used for someone who is disabled in the property. For most patios though, the 2% slope is plenty and it is what your contractor will use.
Can you lay a patio without cement?
It is possible to build a patio without laying down any cement. However, it is usually best to have a concrete slab down under the patio. This helps to ensure that you do not get uneven settling later on and there is no damage to the patio because of movement around it. This also helps you to remove the patio later on if you choose to do so.
There are a few methods that you are able to use to help lay down a patio without any cement at all. You will need to double-check that the ground is set and will not start to settle or move around under the patio either. A good contractor will be able to help you with this task.
How deep do I dig for a patio?
You will probably need to dig down into the ground a bit to make your patio. The depth you need to dig usually depends on whether you want a level or raised patio.
For a patio that you would like to be raised up a bit, you will just need to dig down about four inches. For a patio that you would like to make level with the ground, you will need to dig about eight inches. You may need to compact the ground down as you are doing this process. If you plan to have something heavy on the patio, such as a brick barbecue or smoker, you may need to add the concrete foundation first. This can provide additional stability that can help keep your patio level. This may require you to dig a little deeper.
What is the best base for patio pavers?
There are several different options that you will be able to choose for patio pavers. Crushed stone is a popular option but stone dust or compacted soil can also work. Some of the options that you should consider for the base to your patio pavers include:
Crushed stone: If you plan to use your patio quite a bit during the year, then crushed stone is a good option. This material will work well for all types of patio pavers, but make sure it is specifically designed for paver installation.
Sand: If you would like a base that allows water to seep through and drain, then sand is the best. Only use this if you do not plan on using the patio all that much.
Compacted soil: This is a good idea for patios that will just be used for one season because the soil can move and sink.
Stone dust: This is a material to avoid when it comes to creating a patio because it can lead to shifting and sinking.
How much should I spend on patio furniture?
There are no rules that define how much you need to spend on patio furniture. If you are on a tight budget or just feel that you won't use the patio furniture much, you may want to jump on Facebook Marketplace or Craigslist and see what used options are available. Not only is second-hand environmentally friendly but it's also cheaper.
Whether you buy new or used, the type of patio furniture you purchase will impact the price. If you live in an area that's extremely windy or prone to storms, you may need heavy patio furniture which may cost more. Patio furniture may cost between $400 to $2,000, but this range can vary. If you need a small outdoor dining set, then a few hundred dollars may be a perfect budget. If you need a full seating area and dining area, you may be looking at spending thousands of dollars.
What is the best month to buy patio furniture?
Buying patio furniture during the summer months might cost you more money. During the summer months demand is usually higher than other months. As a result, prices may be higher. During August to October you may be able to score better deals on patio furniture.
During these months, many stores are trying to get rid of the furniture that they have left. They know that the cold months are coming and that demand will probably decrease.
Why does patio furniture cost so much?
There are a number of reasons why patio furniture is going to cost so much. The main reason is that these items are designed to handle being outside most of the time. They should be made of high quality materials that can resist rain and other outdoor elements. In addition, patio furniture should be sturdy as it needs to withstand wind and other weather. While not all patio furniture is expensive, it may be a better investment to go with more expensive or higher quality patio furniture as it's likely to last longer.
Can you get a patio loan with bad credit?
Installing a new patio at your house is an amazing way to create some additional outdoor living space for you and your family to enjoy. You can have cookouts, enjoy the outdoor space in some wicker outdoor patio furniture, and even the space to create a little outdoor work out area to stay in shape. The uses of an outdoor patio are endless. But how do you pay for it when your credit is what most lenders would consider, bad credit?
You should rest assured that there are still plenty of options available to you if you are considered a bad credit borrower. Between secured and unsecured personal loans, you may be able to get all the financing you need to have a new patio installed immediately. The process to acquire a personal loan is extremely simple, efficient, and is not usually filled with mounds of paperwork and red tape. Often, individuals seeking financing for a new patio by using a personal loan through an online lender will find that if they would like, they could be preapproved, find a lender, apply for a loan, and receive funding, all in a matter of a couple of days. This is still true for borrowers with bad credit.
What credit score do I need to get a patio loan?
If you are looking to finance a new patio using an unsecured personal loan, you may want to have a minimum credit score of somewhere around 610 to 640. Now, this is the bottom of the minimum requirements that many lenders will use to determine if you can qualify for an unsecured personal loan. Some lenders may go lower than this range, however, the majority may not. Any lower credit score than a 610, will usually require a borrower to take on a secured loan using some sort of asset as collateral. An asset like a vehicle, boat, home, vacation property, stocks and bonds, or a significant savings account.
Also, even if you meet the minimum criteria for qualifying, you may want to spend some time working on your credit score to see if you can improve your score by a few points. Every little increase will contribute to an overall reduction in the amount of money you will have to pay in interest and fees to have your new patio installed.
What is the minimum credit score to get a patio financed?
The general minimum credit score to qualify to finance a patio through an unsecured personal loan is between 610 and 640. This may allow you to qualify for a personal loan without having to put up any assets in collateral. You can, however, expect to pay some of the highest interest rates and fees currently being offered by lenders.
Can you put patio repairs on credit?
Let's say that you had a patio put in a few years ago, but you need to make some repairs and maybe add a new coat of sealant. You can still finance repairs even though it is not considered a traditional full patio installation. With a personal loan, you are allowed to use the funds for any purpose you see fit. You can secure a personal loan and pay to have pavers replaced, additional concrete poured, or to pay a general contractor to come in and complete all the necessary repairs that your patio needs. No matter the size of your patio repair project, you can fund the entire process with a personal loan.
Can you get a new patio loan with a 600 credit score?
Even with a credit score of 600, you may still be able to finance a new patio. Some lenders will work with borrowers who have a credit score below 610. They may even still not require collateral. When you are applying for an unsecured personal loan with a credit score of 600, lenders will be looking more closely at the other contributing factors that determine someone's creditworthiness.
When you have a lower credit score, lenders are going to examine your credit history, your debt-to-income ratio, and they may request more banking information to see what kind of cash flow you have in your accounts. For your credit history, they will likely want to see that you have several years of credit usage with a history of making on-time payments. Lenders may understand you will have some late payments on your record since you have a credit score of 600, but maybe you haven't had any in the last 24 months. Creditors will look at these types of situational details of your entire credit history to identify patterns.
Next, lenders will likely look at your debt-to-income ratio, however, since your credit score is around 600, they may also request to see all your personal checking and savings account information. This will give them a better idea of how much you spend on other expenses that may not be reflected in a debt-to-income ratio. If you show a good cash flow with some conservative spending habits, this may work to your advantage when applying for a patio loan with a credit score of 600.
It is important to remember, that even if you do qualify for a patio loan with a credit score of 600, it is probably going to be quite an expense to cover all the interest and fees that you will be charged in exchange. Again, if it is possible to hold off for a little time before installing the patio, it may be better for your situation to improve your credit score up as much as possible before applying.
What lenders provide patio financing for bad credit?
Some lenders provide patio financing for borrowers with bad credit. At Acorn Finance, most of our lending partners have a FICO credit score cutoff of 600. However, regardless of credit score, you can still check offers at Acorn Finance. If you do not qualify, your credit score will not be affected. If you do qualify this can be an efficient and safe way to receive more than one offer. You may also want to check with your primary financial institution to see what they can offer.
How to finance a patio with bad credit?
If you have bad credit, you may qualify for financing, but usually you will need to pay high fees and high interest rates. While it may seem impossible to rebuild your credit, it is possible. Before taking on more debt you should evaluate your credit score to find ways to improve it. If you don't have time to wait before securing financing, you should apply with a cosigner if possible. At Acorn Finance you can check patio financing or home improvement loan offers with or without a cosigner.
What is considered bad credit when looking for patio financing?
Ideally, you would want a credit score above 700, or 669 at the lowest, in order to be considered someone who is searching for financing with a good credit score. If you have a credit score below 679, you may be considered a bad credit borrower, but you still have a great chance to qualify. You will simply have to pay higher interest rates and fees in exchange for the patio financing.
Conclusion: Is patio financing the right choice?
Overall, patio financing can allow you to design the ultimate outdoor living space while making affordable payments over time. At AcornFinance.com you can apply online for patio financing in less than a few minutes . Your one application can generate multiple competitive and personalized patio financing offers. Confidently select the offer that works best for your situation and receive funds within 48 hours. How much easier could patio financing get?
Take the next step... apply online today!
How Does Acorn Finance Compare?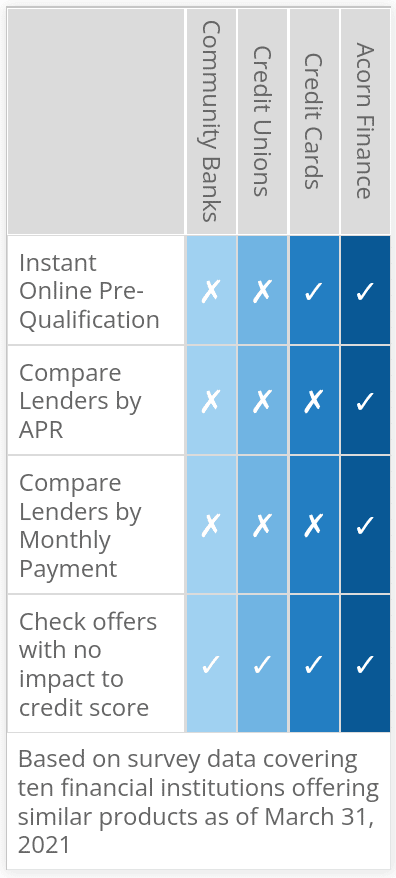 Compare Rates From Top Lenders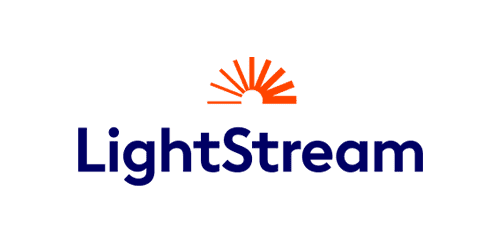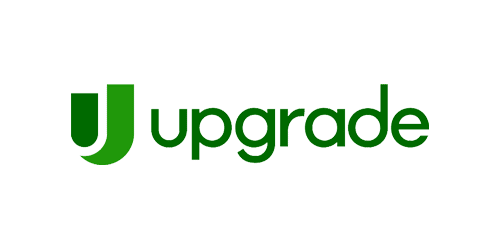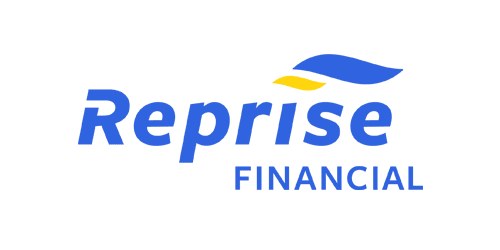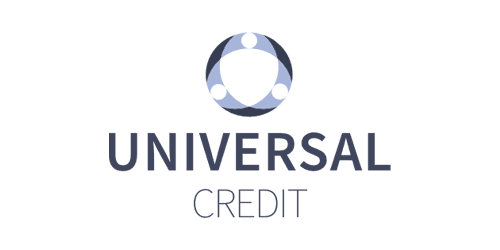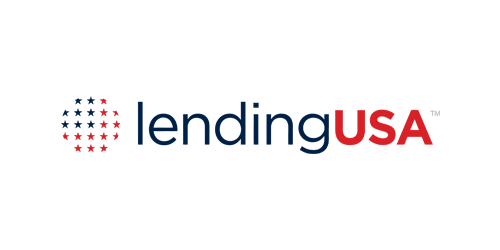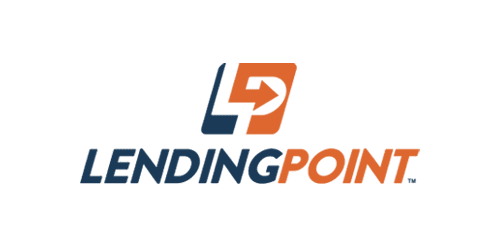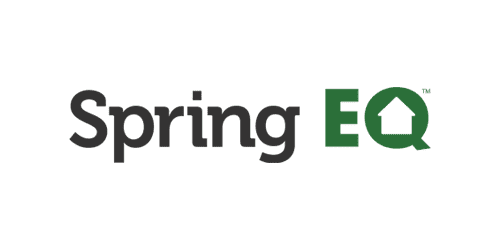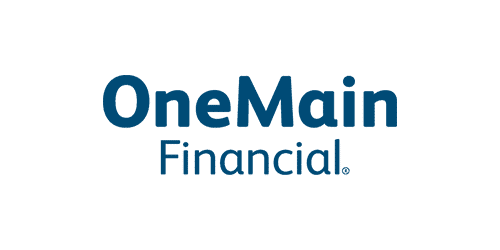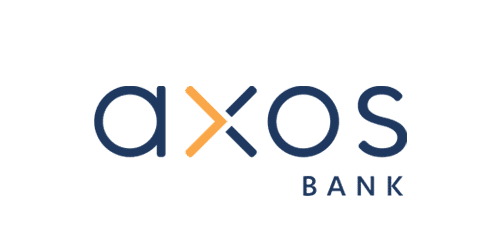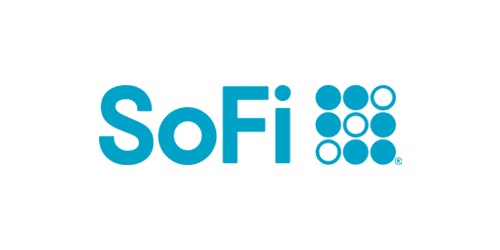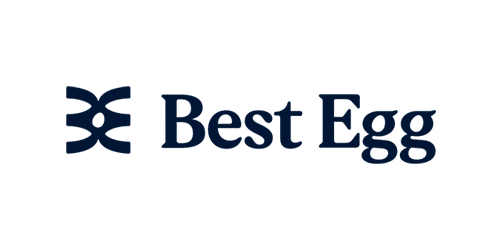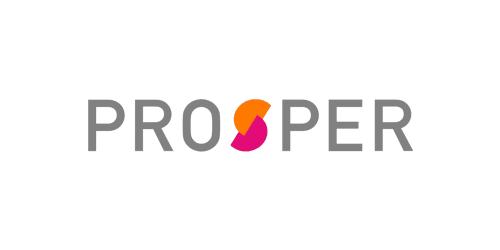 Are You A Contractor?
Stop letting deals slip through your fingers.
Close more sales with easy, affordable financing options for your customers
Get Started
Popular Home Improvement Projects
Barn Financing Options
One home, endless possibilities
Personal Loan Information