Sunroom Financing
Get financing for a sunroom addition in 60 seconds with no impact to your personal credit score.
How much would you like to finance?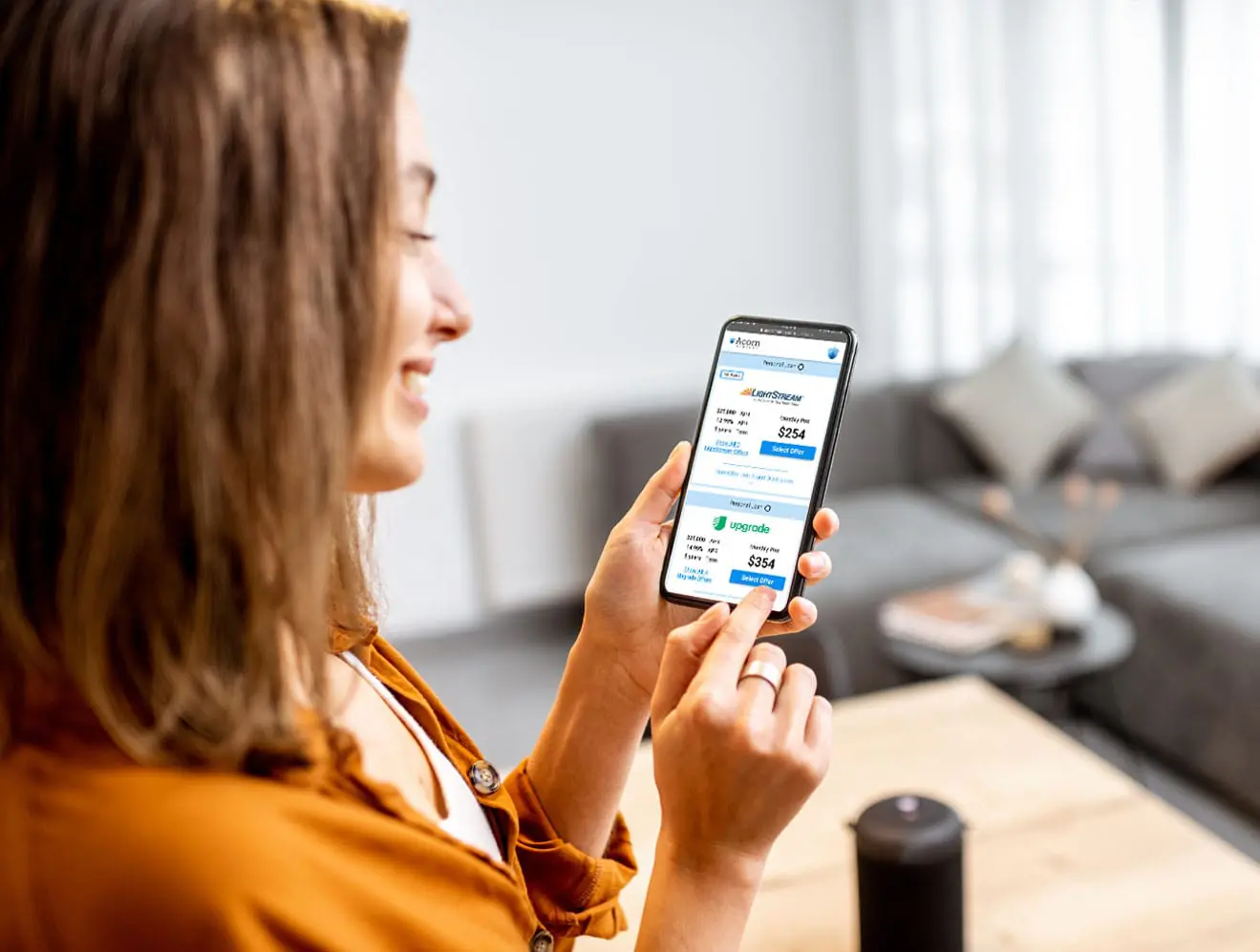 Sunroom Addition Financing
Get your new sunroom financed today. If you are in the middle of a home remodel that includes a sunroom addition, Acorn Finance can get you the money you need.
No matter your credit score, if you want to secure financing to add a sunroom to your home, Acorn Finance will provide pre-qualified loans in seconds to get funds quickly. Easily sort all the loan offers by what matters to you: interest rate, payment amount, length of the loan term.
Never impact your credit score when comparing rates between our network of trusted partners. 100% online, customer-friendly process is designed to help you find affordable payment options with lenders that can quickly fund your plans for a sunroom addition almost instantly.
Check Offers
Quick. Simple. Secure.
How to Get Sunroom Financing at Acorn Finance
Check New Loan Offers With No Impact To Your Credit Score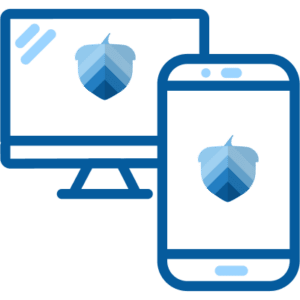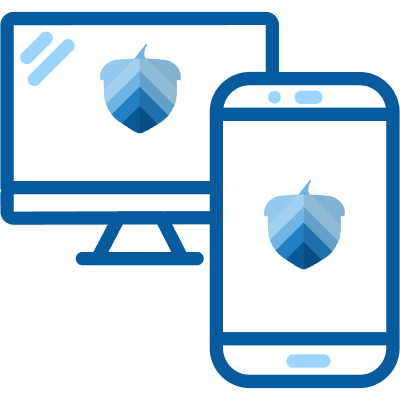 Fill out an easy online form to check for pre-qualified offers with no impact to your credit score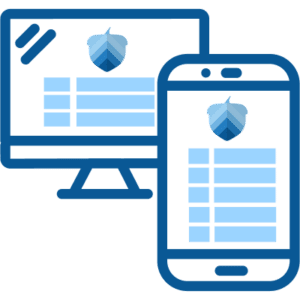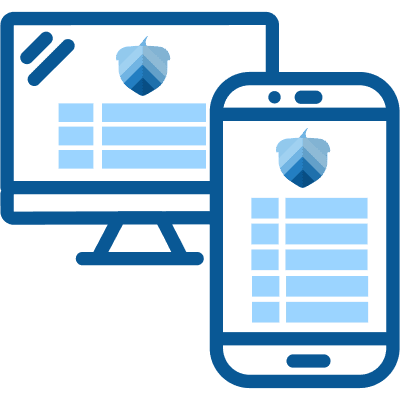 Compare terms and payment options to select the offer that's best for you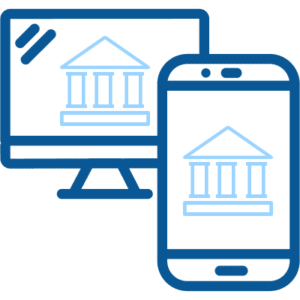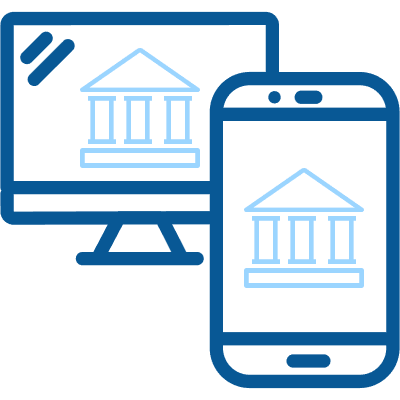 Complete your application on your selected lender's website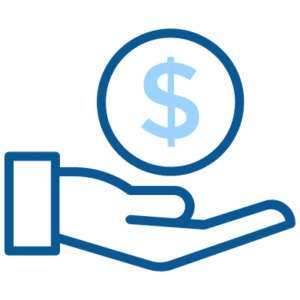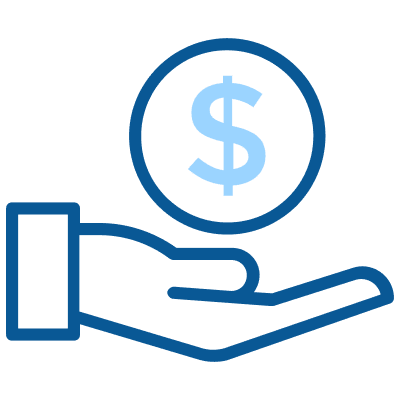 After your loan is approved, your funds should arrive within 1-2 business days2
How We're Different
Check offers
in seconds
Get pre-qualified for loan offers with an easy online form
Won't impact
credit scores
Checking offers will not impact your credit score
Competitive
payment options
Compare rates from our network of lenders
Receive
funds quickly
Same-day and next-day available for certain offers2
Compare Rates From Lenders in Our Network
Best Sunroom Financing Options
Are you considering adding a sunroom extension to your home but wondering what it costs? Let us help you understand the cost, benefits and financing options associated with sunrooms. Sunrooms offer a unique space that allows you to enjoy the outdoors without the blazing heat and annoying insects. However, adding a sunroom can be expensive, making sunroom financing an attractive option. If you are on a limited budget prefabricated sunrooms may be a good option for you. Keep reading to explore financing options and all you need to know about adding a sunroom extension.
What is a sunroom?
Sunrooms are popular home additions that are typically glassed-in living spaces that are attached to the home with indoor and outdoor access. Sunrooms can also be referred to as solariums, sun porches, patio rooms or garden rooms. Although most sunrooms are custom designed, they are usually located on the side or back of the house.
Can you finance a sunroom?
Homeowners can finance a sunroom and other related home improvement projects. If you are considering financing, you should start by determining how much money you may need to borrow. During the preliminary budgeting stage you can get estimates from a few contractors but you may want to hold off on any negotiating until you are pre-qualified. Once you have determined how much money you need to borrow, you can choose the type of financing that is best for you. Most homeowners use a secured or unsecured loan. Unsecured loans may be faster and easier to qualify for. Secured loans require collateral such as your home, thus making them more risky for homeowners if you end up defaulting. To get pre-qualified for an unsecured loan for sunroom financing you can submit an inquiry at Acorn Finance. Within minutes you can receive multiple personalized loan offers without affecting your credit score.
Is a sunroom a good investment?
Most homeowners and experts would agree that a sunroom is a bright investment. Sunrooms provide homes with more living space that is versatile, relaxing, and valuable. With more jobs being remote, homeowners are itching to expand living space in their home. Sunrooms can be a private escape, home office, movie room, or just about any type of space you need it to be. Most homeowners that add a sunroom recoup about 50% of their investment. In some cases, homeowners may recoup up to 80% of their investment. Sunrooms are a highly sought after feature that can help your home sell faster and for more money.
Do sunrooms add value to your home?
Sunrooms can increase the square footage of your home, thus increasing the value. The materials, features, and size of the sunroom can impact how much value it adds to your home. If we compare a sunroom to a bedroom in terms of value, a sunroom could add $30,000 – $50,000 to the potential resale value of your home. Some homeowners use or stage a sunroom as a guest bedroom that can double as a relaxing living space. Sunrooms can offer potential buyers a sense of comfort while adding value. When you stand in a sunroom on a sunny day you can absorb the natural warmth while taking in the beauty of the outdoors. Sunrooms provide homeowners a safe place to enjoy some sunshine without the harmful UV rays and bugs. It's likely after buyers leave your home, they will still be thinking about the blissful sunroom. Sunrooms can make your home more desirable than other homes on the market.
Do sunrooms add value to your home?
In most cases, a sunroom can add value to your home. Sunrooms are versatile spaces that add livable square footage to your home. Increased square footage is just one way sunrooms can increase your home value. Sunrooms can offer potential buyers a sense of comfort and value. Sunrooms can catch the attention of buyers while offering them desirable features, making your home stand out compared to other homes on the market.
How much does it cost to convert a screened porch to a sunroom?
Converting a screened porch to a sunroom can cost between $300-$400 per linear foot. Compared to a screened porch, a sunroom is a four season livable space. An enclosed sunroom can add more value to your home compared to a screened porch making it a worthy investment.
Do you need planning permission to build a sunroom?
In most areas you will need a permit to add a sunroom or any attached structure to your home. Gaining approval is a rather simple process but it can be time consuming. The process usually begins by submitting an application along with plot and sunroom plans.
How much does it cost to add and finance a new sunroom extension?
On average, adding a new sunroom costs about $30,000. Homeowners reported spending around $6,000 on the low end and $80,000 on the high end. Materials and installation should absorb most of the budget. If you don't need a custom addition you may be able to use prefabricated kits. Prefabricated kits can help you save some money but not a ton. Investing in a custom addition sunroom may be a better investment.
What is a good size for a sunroom?
When choosing the size of your sunroom you should consider how much space you have. Since this is an addition to an existing home most likely, you will want to make sure it fits in and flows with the rest of the floorplan. An 18'18-foot sunroom or 18'20-foot sunroom should be spacious enough for a big comfy couch, recliner, coffee table, and other decorative pieces. A 42" television is an appropriate size for a 18'18-foot sunroom. If you want to incorporate a larger television than this you should consider an 18'20-foot sunroom or larger. Sunrooms can range in size from a cozy nook to a large entertaining space.
How much does a 12'12 sunroom cost?
There are two main types of sunrooms – four seasons and uninsulated. A four seasons sunroom still provides floor-to-ceiling views but can be heated and cooled year round. An uninsulated sunroom cannot be heated or cooled. While these two types of sunrooms may look the same, there is a cost difference. Uninsulated sunrooms usually cost about $25 per square foot and four seasons sunrooms can cost up to $300 per square foot. While the cost per square foot is important you should also consider building preparation. If you need to clear existing land and create a foundation this can increase costs. If a custom sunroom is out of your budget you may want to consider a 12'12 prefab sunroom kit. Prefab sunroom kits can be more affordable and usually come with a warranty from the manufacturer.
Does a sunroom increase property tax?
Adding a sunroom will most likely increase your property tax. In most areas, an increased home value or square footage translates to an increase in taxes. A small increase in taxes should not detour homeowners from adding a sunroom or investing in their home. An increase in home value means a higher resale value. Even if you do not plan to sell your home right away, you should recoup most of your investment down the road when you do sell. Once you receive a permit for your sunroom the tax assessor should be notified. Once notified, they should determine the increase in value and adjust your tax bill.
How long does it take to build a sunroom?
If you are building a sunroom you can expect your home to be under construction for about 30 days. Keep in mind, this is a rough estimate and every project will have its own set of obstacles that can hold things up. Our 30 day estimate figures that the foundation is already completed. If you have to remove an exterior wall, you may want to add several days to your project. Prefabricated sunrooms may require less time to complete. In most cases, a prefabricated sunroom can be built within 2-3 weeks. This estimate includes everything from setting the foundation to installing the windows and doors.
Can a sunroom be built on a deck?
Yes, a sunroom can be built on a deck. In areas with unpredictable weather this can be a very popular option. There are a few things homeowners should consider before building a sunroom on a deck. First, you'll need to make sure that your deck can support a sunroom before building. If your deck cannot support the weight of a sunroom, you may be able to make modifications such as reinforcing the frame and adding additional beams. If modifications cannot be made you may need to tear down and rebuild your deck so that it can accommodate a sunroom. Homeowners should also consider building codes. If you do not want to do the research on your own, you can consult an experienced contractor for information on building codes in your area. Building codes may prevent homeowners from building a sunroom on the deck.
How much does it cost to turn a deck into a sunroom?
Transforming a deck into a sunroom can vary in price. Projects can cost as little as $12,000 or as much as $100,000 and up. From the foundation to the materials and accessories there are many choices that can impact the cost of building a sunroom. In addition, if you need to make modifications or rebuild a deck, you should add these costs to your estimate.
Are sunrooms considered living space?
Whether or not a sunroom is considered a legitimate living space depends on a few factors. The first factor being that a sunroom should have a heating and cooling system that is the same as the rest of the house. The second factor is how well the sunroom is integrated with the home. To determine whether or not your sunroom can be included in the square footage of your home you should consult a professional home appraiser.
Do you need a foundation for a sunroom?
If you are building a four season sunroom you will most likely need a foundation. However, not all sunrooms require a foundation. If you are building a prefab sunroom kit you may be able to assemble them onto an existing deck or patio slab.
Is financing a sunroom cheaper than an addition?
Sunrooms are typically cheaper, faster and easier than a traditional home addition. Fewer contractors are required in most cases when dealing with sunroom installation. In most cases, a sunroom will cost about 50% less than a home addition.
Do I need good credit to get a sunroom loan?
Acorn Finance is a top-rated platform that offers loans and financing for sunrooms for all credit types. Whether you have good credit or bad credit you can apply online and receive multiple personalized and competitive offers for sunroom financing within seconds. On approved loans, you can borrow up to $100,000 and take as long as 12 years to pay it back. Acorn Finance specializes in personal loans. Personal loans can be less risky than comparable options because usually they do not require collateral.
Benefits of financing your new sunroom or patio
Sunrooms offer many benefits for you and your home. One benefit that is often overlooked is the potential to better your personal health and well being. Studies show that sunlight can improve health. A sunroom is a great space to get added sunlight without the harsh repercussions of direct sun. Financing your sunroom can offer an affordable solution that allows you to make payments over time. Let's take a look at the top 3 benefits of financing a new sunroom or patio.
#1 – Increase square footage and home value
Adding a sunroom can increase your homes square footage making it worth more. Even though sunrooms can be costly, chances are you will recoup your money when it comes time to sell your home.
#2 – Create value
Sunrooms can create value for potential buyers giving your home a unique element that most homes are missing. Sunrooms are a bright and welcoming space that will make your guests want to stay.
#3 – Make your home more comfortable
Increasing the square footage of your home can make it a more comfortable space. Sunrooms can provide a relaxing area to sit and read a book or entertain guests in.
Cons
#1 – Installation Is Not Fool Proof
In most cases, it's best to use an experienced contractor for installing vinyl siding. Proper installation plays a major role in the effectiveness of your vinyl siding. Improper installation can lead to troubles in the long term.
#2 – Affected By Climate
Harsh climates can cause vinyl siding to show its age after only 10 to 15 years. If you try to repair the aging signs by painting it's likely the paint will peel and crack after a short time.
#3 – Potential To Lower Value Of Historic Homes
While it may make financial sense to revamp the exterior of your home with vinyl siding, it can decrease home value in some cases. If your home is historically significant, you should stay away from vinyl siding.
Is a sunroom worth the money?
There are a few things you need to consider when asking yourself if a sunroom is worth the money. The first thing you should understand is that the return on investment of a sunroom may be pretty low. Some homeowners only recoup around 48.5% of their initial investment when they go to sell the house.
So, if you are looking to add a sunroom in your home solely as an investment to increase your home's value, then you should look at different ways to spend the money to get a higher return on investment.
For example, you can get a much higher return on your investment if you put the money toward landscaping, a minor kitchen remodel, or exterior improvements.
Second, you should consider how big your sunroom will be and where it will be built. The size of your sunroom can increase your square footage which will likely increase your taxes. The increased square footage may also take away from the amount of outdoor space you have.
Where your sunroom is built matters as well. To get the full benefits a sunroom can offer, you will probably want at least 4 hours of direct sunlight each day and you will want a sunroom that contains some sort of view. If your lot is extremely wooded and you do not get the proper sunlight, then a new sunroom might not be worth the money.
What is the best flooring for a sunroom?
When you are looking at different types of flooring for your sunroom, you may have a few options to consider. Each flooring type brings its own set of benefits and problems. Also, the location of your sunroom, the amount of sunlight you get, and whether it is heated or unheated, can affect what type of flooring you should use.
The most common types of flooring used in a sunroom include vinyl plank flooring, carpet, laminate, ceramic tiles, porcelain tile, and hardwood.
Vinyl plank flooring: Vinyl plank flooring is long-lasting, difficult to damage, and can absorb sound. It is also easy to find waterproof options when shopping for vinyl flooring.
Carpet: Carpet is rather affordable, can stay cool in the summer when it is exposed to direct sun and retain heat in the winter. Polypropylene carpets are also water-resistant for humid conditions.
Laminate: Extremely affordable and easy to install. Laminate is also easy to clean and you can find laminate that is coated with aluminum oxide to resist UV exposure.
Ceramic tile: Ceramic tile is usually more expensive than laminate, but it can be installed easily and directly onto a concrete slab. Ceramic tiles are easy to sweep, mop, and keep clean. They may be harder on your feet but you can use area rugs.
Porcelain tile: Porcelain tile is the most durable flooring option there is. In addition to its durability, it's moisture resistant and scratch-proof. It can become cold in the winter, but area rugs can solve this problem.
Hardwood flooring: Hardwood may look the best and can add the most value to your sunroom. However, it can require special care. Overall, it's usually low maintenance and easy to care for.
You may consider other flooring options for your sunroom, however, the options listed above are some of the most popular and the most commonly used flooring types for a new sunroom installation.
Is a sunroom considered a living space?
Obviously, a sunroom is first and foremost considered a living space. It's a space where you and your family can spend time throughout the day. A space with additional furniture to sit and relax. A space to exercise. A sunroom can be a space for just about anything. It may also serve multiple uses.
However, does a sunroom qualify as gross livable space in terms of increasing your home's overall value and according to the IRS for property tax purposes?
Anytime you add square footage, whether for indoor or outdoor use, your property tax may increase and the value of your home should increase. However, to qualify as gross livable space, a sunroom needs to be heated and cooled by the same system that services the rest of the house. If it's only heated with a space heater in winter or only cooled with open windows and fan while the rest of the house is cooled with central air, then it does not count as gross livable space.
When you are constructing your sunroof, if you want it to count as gross livable space, you need to ask yourself how well your sunroom will integrate with the rest of the house.
What is the difference between a sunroom and a solarium?
The main difference between a sunroom and a solarium is the amount of glass. A solarium will contain all-glass walls and a glass roof capturing as much sunlight as possible. A solarium will be much warmer and can often be used as a greenhouse where many plants can grow year-round. Solariums are also sometimes called conservatories.
A sunroom will have a normal roof and walls, but it will still be covered entirely in windows. The purpose of a sunroom is to make you feel like you are outdoors without letting all of the outdoor elements into your living space.
Solariums can be nice, but they are also extremely difficult to keep clean all the time because of how much glass they contain. If you live somewhere with pine trees, your ceiling may be covered in pine sap and other tree debris along with bird droppings, etc. You will need to find an easy way to have access to clean the roof at least once every month or two.
Can a sunroom be used as a bedroom?
Yes, depending on how you heat and cool your sunroom, the climate you live in, and the time of year; a sunroom can make an excellent spare bedroom. You might want to consider some blinds or drapes to keep the sunlight out in the early mornings if you plan on using your sunroom as a bedroom.
Also, if you live somewhere with harsh winters, you may want to make sure your sunroom is connected to the same central HVAC unit that the rest of the house uses. Keep in mind, you may have higher heating bills in winter since a sunroom takes more energy to properly heat it. If you have mild to warm winters, it should not be such an issue.
Is a sunroom cheaper than a full room addition?
When all is said and done, the price difference between constructing a sunroom or building a full-room addition is usually not significant either way. They both can end up costing the same depending on the different features you include, how you plan to heat and cool the room, and if you need to put in a foundation or not.
Do sunrooms count as square footage?
Yes, a sunroom can count as square footage. Remember though as we discussed earlier, the way your sunroom is heated and cooled combined with how well it is integrated into the rest of the house determines whether it counts as gross living space or not.
The bottom line, an increase in square footage adds to a home's value and may have tax implications you will need to consider.
What is sunroom financing?
People often consider adding a sunroom to their home because they want more natural light in a particular part of their home. There are also many benefits of having a sunroom, including an escape from the winter weather, adding more living space to your home, and having a sheltered space to soak up the hot summer sun (without getting a sunburn). Regardless of the weather, you can enjoy the view of the outdoors in your sunroom, as long as it's heated and cooled.
The typical sunroom cost is much lower than a traditional addition because you are only building on the space you already have. Whether you want to add more living space or add a guest bedroom, or maybe even both, you can add a sunroom to your home. Sunrooms can offer versatile living space. So how do homeowners afford to build a sunroom?
Most homeowners use a secured loan or an unsecured loan. While both options can make financial sense, you'll need to evaluate your financial situation to determine which is best for you. Secured loans may offer lower interest rates, higher loan amounts, and extended repayment periods. However, they will also require collateral. Some homeowners would rather not use their home as collateral.
As you begin to navigate through sunroom financing options, consider the total loan cost and monthly payment. Regardless of the type of financing you choose, it should provide you with the funds you need to build a sunroom. You may even be able to use financing to furnish the sunroom.
You might use financing because you don't have the cash or because you prefer monthly payments. No matter what your reason is for using financing, you should always make sure that you can afford the monthly payment. It can be easy to increase your spending budget when you are looking at a monthly payment but keep in mind that the more you borrow, the more you pay. Financing can be a great way to add a sunroom and increase your home value but it must be managed properly.
What kind of permit is needed to add a sunroom?
A sunroom can provide a way to increase your home's living space. However, before you dive into the project, you'll probably need to get a permit. Building regulations can vary depending on location so you'll need to check with the local government or a contractor to determine what kind of permits you need. In most cases, homeowners can complete the permit process themselves, but it may take up to 30 days. In some cases, it may even require more time. You might also need a permit for electrical work and plumbing to confirm that everything is up to code before you start construction.
Many homeowners consider adding a sunroom to their house, but it is essential to be aware of any permits that might be needed before any work begins. Sunrooms usually require a building permit before construction can begin. Many municipalities will not issue the permit until they receive an application, including detailed information on the sunroom's size, materials, and layout.
In other words, the local building inspector or another official will probably ask to see a plan for the sunroom, including the location of the walls, flooring, ceiling, and so on, before they are comfortable giving out a permit. You may begin investing in your sunroom before you even receive a permit.
Is adding a sunroom considered a home renovation?
Adding a sunroom to your house is considered an addition, not a renovation. However, this doesn't mean that you don't need any approval from the city or state to construct the room. In most cases, special permits will be required.
The reason it's called a "sunroom" instead of just being called an addition is that they're often built on top of existing structures such as patios or decks. Sunrooms are typically strategically placed so that they can take advantage of natural light. During winter months when days are shorter, and there's more cloud cover, natural light may be limited, but you can still get plenty of use out of your sunroom.
Can you get a home improvement loan for a sunroom?
A home improvement loan is usually just a personal loan. You can use a home improvement loan for sunroom financing, if you qualify. To qualify for a home improvement loan you should only need a good credit score, low debt-to-income ratio, and income or some sort of proof that you have the ability to repay. If you are just borrowing a few thousand dollars, you may be able to secure a personal loan with less than perfect credit. However, when you apply for larger loan amounts, the requirements usually become more strict. Since the loan is not secured by collateral, lenders place a strong emphasis on the borrower evaluation.
If you have less than perfect credit or a high debt-to-income ratio, you may need to consider using a secured loan. Ultimately, with less than perfect credit, loans will be harder to get and terms will not be as favorable. Before applying for a loan you should improve your credit in any way possible. You always want to find the most affordable way to borrow money. When we say most affordable, we don't mean the lowest monthly payment, but rather the total loan cost and fees. Borrowers with good credit should be able to take advantage of more competitive loan offers.
What type of loan is best to finance a sunroom?
For most homeowners, the best way to alleviate the sunroom cost is by using cash-out refinancing because you don't have any interest in paying back money. If you choose this route, you'll need to have plenty of equity in your home. For a cash-out refinance to make the most sense, your home should have increased in value and interest rates should have decreased since you originally purchased your home. Essentially you will replace your existing mortgage with a new loan. The new loan balance will be higher than the previous balance. You will want to fully understand how a cash-out refinance works before determining that this is the best option.
Here are the top options to consider:
Personal loans
Home equity loans
HELOC
Personal loans usually require less effort to secure compared to a secured loan or cash-out refinance. While the interest rate for a personal loan might be higher, there is less risk involved. Personal loans do not require collateral or equity in your home. If you default on a personal loan, your credit will be affected, but you should not lose your home. Unless of course, you stop paying for that too. Personal loans can be used for any type of home improvement project. At Acorn Finance, you can check personal loan offers up to $100,000.
In any case, keep in mind that you'll need approval from your lender as well as the necessary building permits to start your project. Securing the money necessary for the sunroom cost may only be a small portion of the battle necessary for building your new sunroom.
Are sunrooms heated and cooled?
Typically, you are going to be using a sunroom as an additional living space. If you are, you are going to need some methods of heating and cooling to make sure you have some control over the internal climate of the sunroom. The summer months may see extreme heat and winter may bring chilling cold. You will want some way to regulate the temperature.
One way to regulate the temperature of your sunroom is to connect it to the existing HVAC system of the main house. This will take some ductwork and some professional assistance, which can be expensive. You could also consider ductless mini-splits that can provide both heating and cooling. Additionally, there are always portable heating and air conditioning units that may be able to sufficiently regulate the temperature of your sunroom. At a minimum, if you have mild winters, you can always install ceiling fans and use regular fans to keep air circulating and help keep temperatures down in the summer months.
How do you keep a sunroom warm in the winter?
One way a sunroom will maintain warmth in the winter is through solar energy. The more windows you have and the inclusion of a glass roof will allow sunlight to seep in and warm the room. Depending on where you live, that may or may not be enough. You can always hook up your sunroom to your home's main HVAC system or explore portable heater options.
What is the cheapest way to heat a sunroom?
The cheapest way to heat a sunroom is through the power of the sun. The more glass you have, the more solar energy there is to heat your sunroom. The next cheapest option, when solar isn't enough, is a portable gas or electric heater. If you are part of a homeowners association, make sure you check with them to see what kind of portable heating and cooling units are allowed in your home. Sometimes, window units may be banned, or if you explore ductless options, any construction on the outside of the home may need to be approved by the HOA in advance.
Are sunrooms expensive?
Overall, sunrooms can be quite expensive depending on the type of sunroom you are looking to construct. Do you want a four-season room that is complete with insulation, carpeting, and all the other features that would make your sunroom pretty much just an additional room in your home? Or, do you want to make a three-season room that is much more exposed to the elements? Depending on what climate zone you live in, you may only need a three-season sunroom if you experience milder winters where temperatures remain above freezing most of the time. Or, some people prefer to build something that more closely resembles a glass solarium, a conservatory, or an atrium. Either way, you may need to secure a decent sized loan to cover the costs of your new sunroom construction project.
Here are some projected 2021 budget figures for different sunrooms based on sunroom type:
Atrium with roof: An atrium is a glass roof that you can build on top of existing walls or newly constructed walls. The glass roof then allows an incredible amount of sunlight into the room for plants or for people to enjoy. The glass roof will heat the room when there is a lot of sunlight, even in the winter months. You may want to remove any branches or other obstructions of sunlight and consider the placement of the atrium to make sure you are getting a proper amount of sunlight each day. Prices can range from $10,000 to $35,000.
Conservatory: Conservatories, or garden rooms, are essentially smaller greenhouses that are attached to your home. Typically, the entire construction is made from glass. This provides a temperature-controlled environment that will allow plants to flourish. Adding temperature and humidity regulators are an amazing feature you can add to have a 365-day a year growing season, however, it can get quite expensive. For a conservatory, you are looking at a budget of anywhere from $5,000 to $80,000 or more.
Glass solariums: A glass solarium is another structure that is constructed completely of steel and glass. A solarium gives you the feel of being outdoors while still protecting you from rain or cold. The sun is allowed in to heat the room to comfortable levels. Solariums can cost anywhere from $30,000 to $75,000, depending on the size and shape of the structure.
Three-season room: A three-season room may contain carpet, lighting, lots of windows, and overall look like an extension of your home's existing living space. If you live in a mild climate, you may be able to use the room all year without heating. If you live somewhere with harsh winters, you may want to seal off the room in the winter, use a portable gas heater to keep the room comfortable or consider constructing a four-season room instead. A three-season room can cost somewhere between $10,000 and $40,000.
Four-season room: A four-season room is practically an addition to the home. It has insulated walls, lighting, HVAC, electrical, windows, doors, roofing, and all the other features needed to allow you to keep the room climate controlled to be in sync with the rest of your home. A budget for a four-season room may start at $25,000 and can reach up to $80,000.
As you can see, depending on the type of sunroom you decide to construct, your budget could be as low as a few thousand dollars to up to the $75,000 or $80,000 range. Your sunroom project can be as expensive as you want to make it.
Can I keep plants in a sunroom?
Yes, keeping plants in a sunroom is an excellent way to ensure that all your plants receive the nutrients they need from the sun. Your plants can also get the sun they need in winter without being exposed to frost or snowfall and below-freezing temperatures. Some sunrooms like an atrium, solarium, or the conservatory, are specifically designed for housing plants.
How should I get a sunroom loan if I have bad credit?
You have many options if you are considering financing for a new sunroom construction project. You can look into FHA loans, home equity loans, a home equity line of credit, a cash-out refinance, and personal loans. If you have bad credit, some options may be better than others for you. You should take your time and complete a full cost-benefit analysis to determine which finance option will save you the most money over time and still get you the sunroom you have always wanted.
Will my rates for sunroom financing be higher if I have a low credit score?
Yes, as a basic rule, the lower your credit score, the more you will pay in overall interest in fees. If you do not like the APRs and the terms and conditions of the loans you can qualify for based on your credit score, you may want to take a few months to improve your credit score as much as possible and then reapply. You could see a drastic change in interest rates even with a boost of 20 or 30 points to your credit score.
What do lenders consider for sunroom financing loans?
Lenders can consider several factors. Factors can vary depending on the lender and the type of loan. In most cases, lenders will consider a borrower's credit score, annual income, debt-to-income ratio, and more. If you are using a construction loan or similar, lenders may also consider building plans.
Which lenders are easiest to take out sunroom loans with?
Before we get to lenders, let's start by saying that personal loans are usually the easiest type of installment loan to secure. Online lenders may have less strict requirements compared to traditional banks. If you are pursuing a personal loan you should start by checking offers at Acorn Finance. Within 60 seconds or less you can receive multiple offers from top national lenders without impacting your credit score. The ease of checking and comparing offers can simplify the process.
What credit score will I need for sunroom financing with Acorn Finance?
Acorn Finance has a network of top national lending partners, each with their own set of requirements. Most lenders on the Acorn platform have a credit score cutoff of 600 or above.
How to check offers for sunroom financing
Applying for sunroom financing is easy and safe at Acorn Finance. Simply submit one application online that will not affect your credit. Within minutes you can receive multiple competitive sunroom financing offers that you can take advantage of.
Three steps to get started with Acorn Finance:
Complete and submit a short loan application online
Receive multiple pre-qualified offers
Get connected with lenders to obtain your pre-qualified loan
In conclusion, you should have no hesitation when it comes to adding a sunroom or extension. It's a justifiable investment that should increase the value of your home while making it a more comfortable living space. Even if you have enough cash to pay for your new sunroom you should still consider financing options. After all, your cash may be needed for a rainy day. Acorn Finance is a leading provider for sunroom financing. Discover competitive rates today at Acorn Finance.
Daydreaming about adding a sunroom? Make it a reality... check offers online today for sunroom financing.
What makes a room a sunroom?
When homeowners want to add space to their home, they sometimes consider the pros and cons of adding a sunroom versus a room addition. Either of these can be a great choice, depending on how you will use the additional space.
Sunrooms are often only used for three seasons, although they can be built for four seasons too. Typically, a sunroom is meant to be used in spring, summer, and fall but isn't set up for winter use. Three-season sunrooms often don't have the necessary systems to provide heating and cooling year-round.
While a traditional room, when built as an addition to the house, is usually built on a poured foundation, sunrooms often don't need a typical foundation. They will need some type of foundation, but you can even use a deck if your deck is constructed correctly to support a sunroom.
Sunrooms may not be very private because they are mostly windows. When building a sunroom, you will want to be cautious as to where you build it. You will want to minimize beaming sunlight and maximize privacy. A traditional room addition can be placed anywhere, even in the basement, since it's usually more important to maximize space rather than light with a traditional room.
How much does a 16'16 sunroom cost?
The cost of a sunroom will depend on the type you want, the amount of work it takes to install it, and the materials you use. Generally, the cost to complete a 16 x16 three-season sunroom can range in price from $20,000-$60,000. A four-season sunroom needs more work to complete, such as an HVAC system for heating and cooling. The additional work will add to the final price. A four-season sunroom, on average, costs between $50,000-$80,000 to complete.
What is the return on investment for a sunroom?
A sunroom might not be the best investment if you're expecting a significant return for your renovation dollars. Homeowners who install a sunroom can expect to get back slightly less than 50% of what they invested in the project.
While a sunroom may not generate a significant return, it does have other benefits. It can give the homeowner a lot of enjoyment by providing a brightly lit, relaxing space. It may also help a home sell more quickly than others on the market that don't have a sunroom because of its visual appeal..
How much should I budget for a sunroom with a loan?
There are several factors that can impact the cost of a sunroom. The type of sunroom and size of the sunroom are two things that can impact the cost. If you are paying cash for a sunroom, you should explore your options to determine what you can afford. For example, three-season sunrooms may be cheaper than four-season sunrooms. If you are financing a sunroom you may want to start by seeing what you can qualify for. Next, you can meet with a contractor to see what they recommend and if it aligns with your pre-qualification.
What is the difference between a sunroom and a four-season room?
When people use the term "sunroom," they can mean many things. They could be referring to a screened-in porch, a solarium, a greenhouse or a three-season room. A four-season sunroom has a narrower definition. Let's look at some of the differences between a three and four-season sunroom.
You can comfortably use a three-season room in spring, summer, and fall. If you live in a mild climate, you might be able to use it year-round.
Three and four-season sunrooms are framed differently. The framing used in building a three-season sunroom doesn't lend itself well to the efficient use of heating and cooling, while the framing used for a four-season sunroom does.
Four-season sunrooms are usually connected to the HVAC system to be heated and cooled, while three-season sunrooms are not. You could add space heaters or portable air conditioners if you wanted to use the room year-round.
The windows for a four-season room are double-pane glass, while you can build a three-season sunroom with single-pane glass.
Sunroom costs for three-season sunrooms are usually less than four-season sunrooms.
How do you build a sunroom?
You can hire contractors to build your sunroom, build it yourself, or a combination of both. Here are some steps to take to build your sunroom:
Decide where you want to build it.
Design a plan for the room.
Get prequalified for a loan if you need one.
Check if you need permits and get the ones you need.
Determine if you want to build one or buy a prefabricated one.
Source the necessary materials-either getting them yourself or having a contractor supply them.
Prepare the site for installing the sunroom.
Begin the installation-starting with the support beams, floor, subfloor, walls, roofing, insulation, windows, ceiling, drywall, trim, and flooring
What side of the house is best for a sunroom?
Choosing where to put your sunroom will depend on where you live and what sort of light exposure you want. For example, southern climates have different needs than northern ones, influencing where you will want to put your sunroom. It also depends on your lifestyle. For example, a homeowner who wants to use the room in the morning may wish to situate it differently than one who will be using it in the afternoon.
An eastern exposure can give you lots of sunshine in the morning and less in the afternoon. This should keep the room from getting too hot with the afternoon sun.
A western exposure can have the afternoon sun, meaning it can be very bright in the afternoon and very warm. Therefore, a sunroom with a western exposure may need an AC unit, fan, or shades to keep the temperature from being uncomfortable.
Building your sunroom with a northern exposure should give you less light and keep the room cooler. This can be an excellent choice for people who live in the south because a northern exposure can help keep the room from getting too hot.
However, if you live in the north, you might want southern exposure to maximize the amount of light and warmth coming in from the sun.
What are the pros and cons of a sunroom?
Sunrooms have many benefits for the homeowner:
PROS
Sunrooms can add enjoyment to your home, giving you a bright, cheerful space and increasing the size of your home.
They can help your home sell more quickly.
They are multipurpose-you can use them to read, for entertaining, hobbies, or any number of things.
They are cheaper to install than adding an additional room to your house.
CONS
Sunrooms can be expensive to install.
You might only recoup 50% or less of the amount you invested, so there might be better ways to increase the resale value of your home.
If you build a three-season room, you may not be able to use it for part of the year.
They are often not energy efficient, which will increase your utility bills.
They can be subject to weather damage and need maintenance to prevent things like mold.
What are the pros and cons of sunroom financing?
The cost to build a sunroom can be pretty high. People sometimes wonder if they should pay cash or finance it. Financing can have advantages, even if you have the money available to pay for a sunroom addition's cost. Some benefits of financing are:
You can keep your cash for other purposes such as emergencies or investing.
If you borrow enough, you don't need to worry about cost overruns.
The payments can be very manageable.
Some loans are fully open, so you can pay them off when you want.
Borrowing isn't an ideal strategy for everyone, though. Disadvantages of borrowing include:
The interest rate can be high, costing you a lot of money.
The loan may have origination fees which will add to the cost of borrowing.
Getting a loan to finance your sunroom will add to your debt load and may make it difficult to borrow more money if you need to.
If you don't make your payments, your credit can be negatively affected.
How Does Acorn Finance Compare?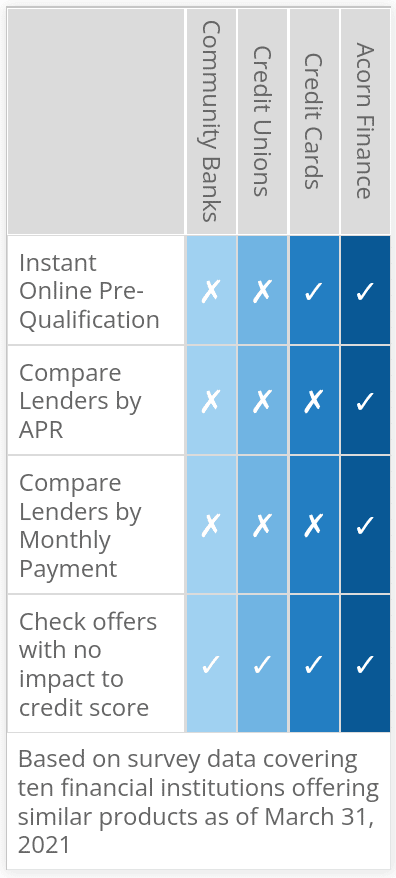 Compare Rates From Top Lenders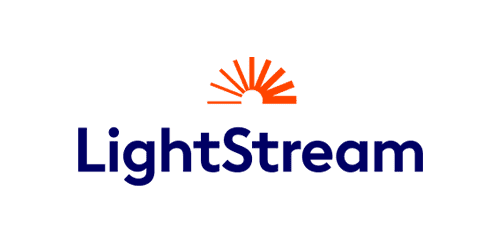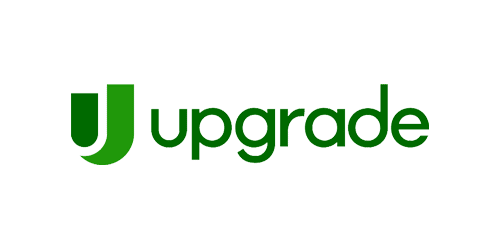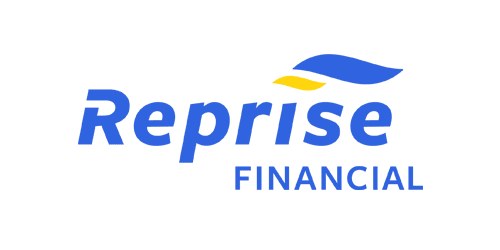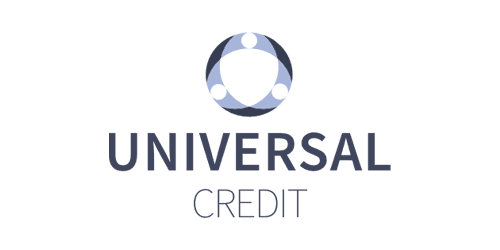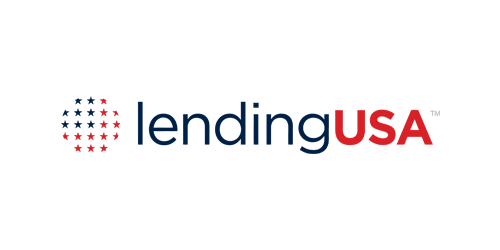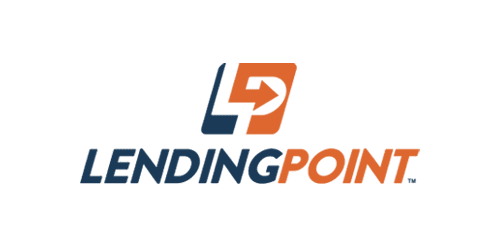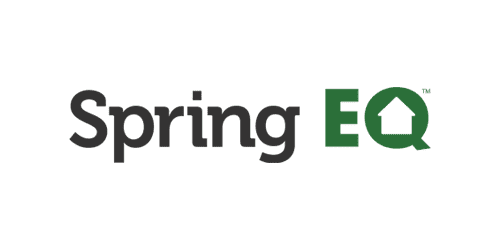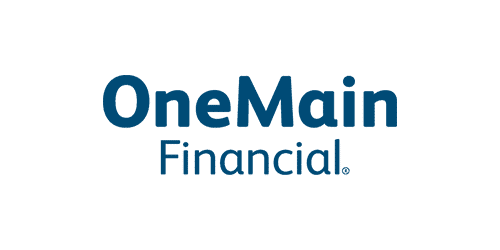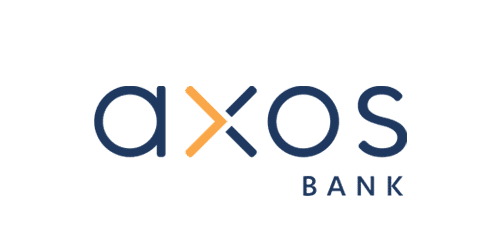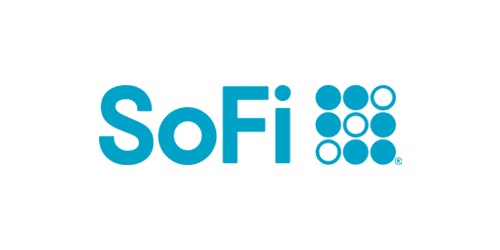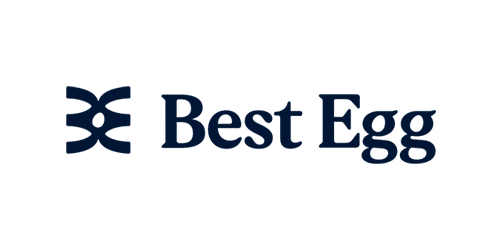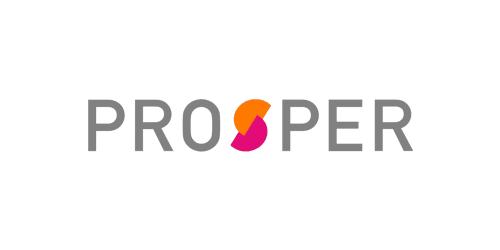 Are You A Contractor?
Stop letting sunroom financing deals slip through your fingers.
Close more sales with easy, affordable financing options for your customers
Get Started
Popular Home Improvement Projects
Barn Financing Options
One home, endless possibilities
Personal Loan Information