Sauna Financing
Get personalized rates in 60 seconds to finance a sauna, infrared sauna, or spa without affecting your credit score.
How much would you like to finance?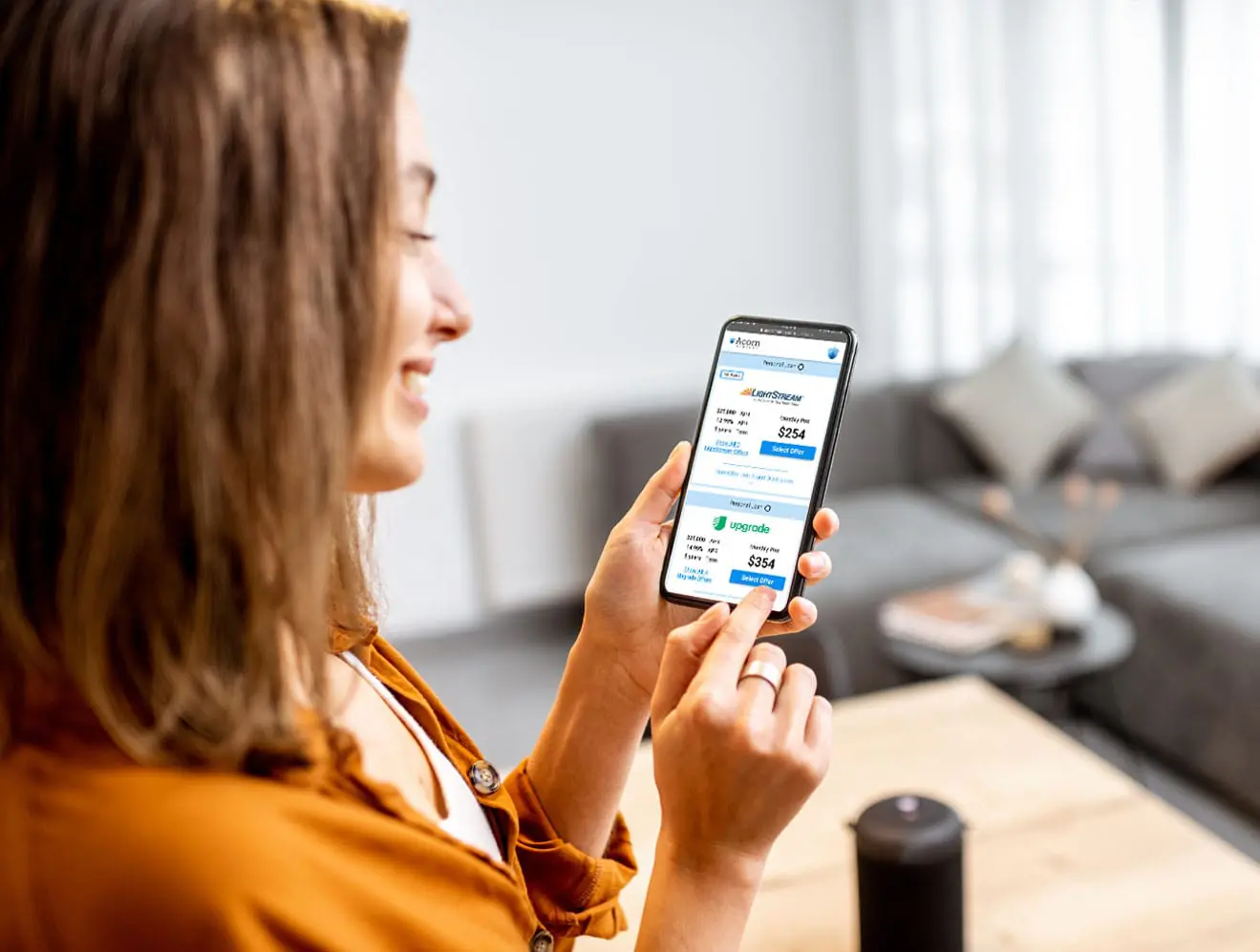 Infrared Sauna Financing For Bad Credit
Are you looking to add a sauna to your home, or want to convert an old bedroom into a spa? Or maybe you're a contractor with a customer that needs financing to build a sauna or home-spa. No matter what your reason is, let Acorn Finance help you secure sauna financing today with zero hassle. Secure financing for a home sauna or spa for up to $100,000, even with bad or average credit. You will also get some of the lowest rates around when financing your new sauna or spa repair project through Acorn. Repair your sauna or build a new one today by financing through Acorn Finance.
Check Offers
Quick. Simple. Secure.
Sauna Financing Process
Check New Loan Offers With No Impact To Your Credit Score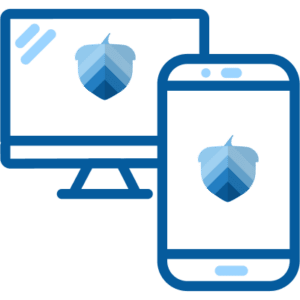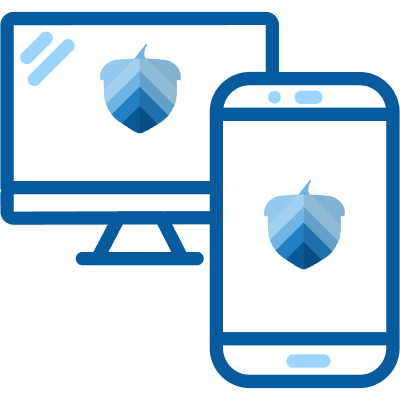 Fill out an easy online form to check for pre-qualified offers with no impact to your credit score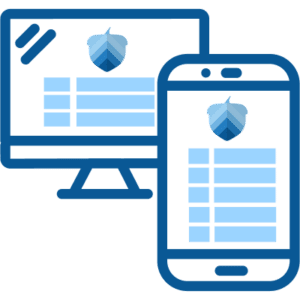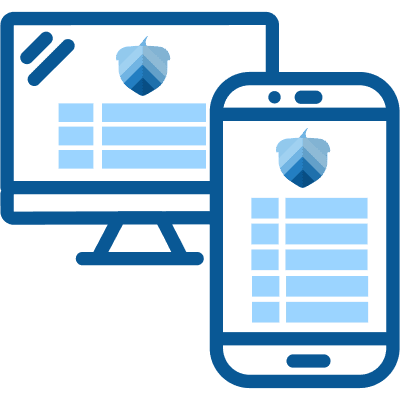 Compare terms and payment options to select the offer that's best for you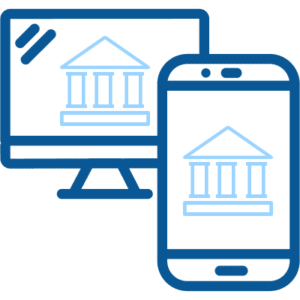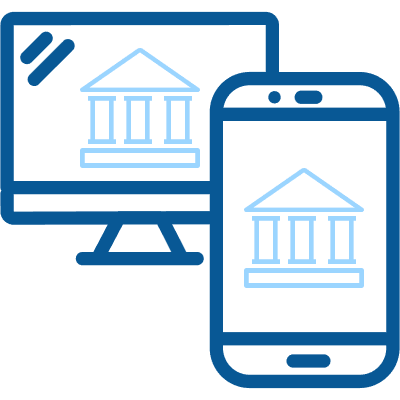 Complete your application on your selected lender's website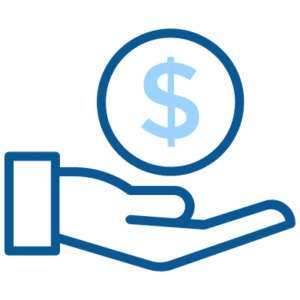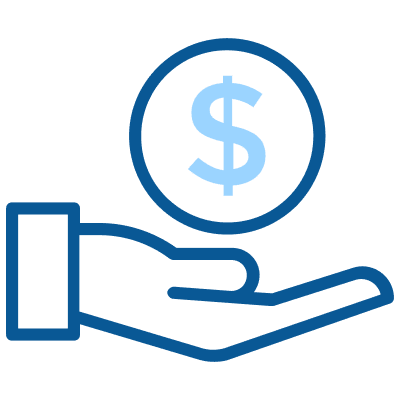 After your loan is approved, your funds should arrive within 1-2 business days2
How We're Different
Check offers
in seconds
Get pre-qualified for loan offers with an easy online form
Won't impact
credit scores
Checking offers will not impact your credit score
Competitive
payment options
Compare rates from our network of lenders
Receive
funds quickly
Same-day and next-day available for certain offers2
I am moving a wall and adding a door to my bedroom. I was prompted to go to Acorn by my contractor and the application process was super easy, with a pretty good rate and super quick payment.
B.V.
Missouri | Interior Remodeling
We are doing a kitchen, flooring, and painting in Eastvale, California. We just purchased the home and are completing all the updates before we move into it. Acorn was an excellent experience. Fast and I had a number of choices. I was able to get a better rate than my bank.
I had to replace my roof and the bank was not helpful, so I went to Acorn Finance. The experience there was quick and easy.
Beth L.
Georgia | Roofing & Siding
I am moving a wall and adding a door to my bedroom. I was prompted to go to Acorn by my contractor and the application process was super easy, with a pretty good rate and super quick payment.
B.V.
Missouri | Interior Remodeling
We are doing a kitchen, flooring, and painting in Eastvale, California. We just purchased the home and are completing all the updates before we move into it. Acorn was an excellent experience. Fast and I had a number of choices. I was able to get a better rate than my bank.
Compare Rates From Lenders in Our Network
Simple Sauna Financing Options
Close your eyes and imagine having a personal steamy sauna in the comfort of your own home. After a long day of work, you could come home to sit in your sauna and detoxify your body while letting go of the stresses of your day. Installing a sauna in your home can be affordable using sauna financing. In addition, saunas can go just about anywhere in your home. Keep reading to learn more about sauna installation and financing.
Can you finance a home indoor sauna or outdoor sauna?
Indoor and outdoor saunas and installation can be financed. Some manufacturers offer financing for saunas but installation is usually a separate cost. Whether you want to finance the sauna and/or installation you can use a personal loan. A personal loan can be a quick and easy sauna financing option for all credit types.
What is the average cost of a sauna?
Saunas can cleanse the body of toxins and leave you feeling rejuvenated. Building an at-home sauna can be a more sanitary solution than using public saunas. While it can be costly to build a sauna it can be a beneficial investment for your health. The type of sauna you want to build can vary the cost. In the next section, we will compare the cost of indoor and outdoor saunas.
How much does it cost to build an indoor sauna?
Indoor saunas can be installed just about anywhere you have room inside your home. For example, indoor saunas can be installed in walk-in closets, garages, spare bedrooms, and more. Indoor saunas can be used year-round making them an attractive option than outdoor saunas. However, compared to outdoor saunas, indoor saunas usually cost more. If you decide to install an indoor sauna you should make sure the sauna is vented and that nearby spaces are properly protected from moisture and heat. Purchasing and installing a 2-4 person sauna can cost between $2,500 to $6,000. Labor usually costs about the same as purchasing the sauna.
How much does it cost to build an outdoor sauna?
Some of the most popular outdoor saunas include redwood and cedar saunas. If you are going to build an outdoor sauna you should look into precut sauna kits – they can save you $$. If you are confident enough you can even install precut outdoor sauna kits yourself to save even more money. If you would rather have a professional install your precut sauna it can cost between $1,000 to $1,500. A 5-7 outdoor precut wood sauna kit can cost between $2,500 to $3,500. Custom saunas are available too but design and labor costs can be much higher.
Can I put a sauna in my house?
Yes, indoor saunas can be installed just about anywhere in your home.
Is it expensive to have and maintain a sauna in your house?
Compared to a pool or hot tub, a sauna is inexpensive to run and maintain. To keep your maintenance costs down it's important to properly upkeep your sauna. Sauna owners should...
– Wash feet before using sauna
– Use rugs or towels on the floor and duckboards to avoid discoloration
– Avoid using hard water
– Occasionally sand and adjust moving parts of your sauna
– Maintain wood
– Familiarize yourself with solar heaters and rocks (even though they can go 10+ years without maintenance)
– Eliminate excess moisture after each use
Are saunas expensive to run?
Most households with a sauna use it for less than an hour a day. If you have a 1000w sauna and you run it for one hour a day it should cost you about $5 or less a week in electricity.
What is needed to install a sauna?
If you are using a prefab sauna kit you should review the manufacturer's directions to know what you will need to properly install the sauna. If you are building a custom sauna your shopping list will probably be lengthy. While you can install a sauna on your own, hiring a professional can be wise to ensure proper installation.
Do you need a floor drain in a sauna?
While commercial saunas should have a floor drain, residential saunas do not need a floor drain.
Does a sauna need a vent?
While venting may not be required for a sauna, you should install a lower and upper vent (intake and outtake). Installing a vent can make the sauna experience more comfortable. You do not need to vent to the outside with most saunas.
Best Sauna Financing Options
Credit cards and personal loans are some of the most common financing options for saunas and installation. Credit cards often have lower limits and higher rates than personal loans. A personal loan can be one of the best financing options for a sauna. Acorn Finance offers personal loans up to $100,000 for all credit types.
Are home saunas worth it?
Saunas can be a rewarding investment for your personal health and happiness. Most people that install a sauna say it's definitely worth it.
Do saunas add value to your home?
Saunas can make your home more desirable and entice buyers to pay a little extra. However, some buyers may not want the sauna or may see it as extra work. So depending on the buyer, saunas may or may not add value to your home.
Is a sauna a good investment?
From an investment standpoint, saunas may not offer the best ROI. However, what they can offer are several health benefits, relaxation, and maybe even savings. If you are paying for a spa membership and commuting for the sole purpose of unwinding in the sauna, it may be a good idea to invest in your own. Before purchasing and installing your own sauna you should spend a little time thinking about the pros and cons. If you plan on using the sauna regularly and can afford the upkeep, a sauna can be a good investment.
Do saunas use a lot of electricity?
You may be wondering if electricity costs will be high enough to deter you from purchasing a sauna. The good news is, for most, they shouldn't be. Saunas take some time to heat up before using them, keep this in mind when you calculate how much electricity may cost. In addition, electricity costs can vary depending on your location. To estimate what electricity will cost to power a sauna you should consider your estimated usage time and electricity rate. Typically, a sauna heater will cost somewhere between 40 cents to 60 cents per hour. Between electricity costs and a monthly payment, you may be determining that it is actually cheaper to own a sauna than to pay for a spa or gym membership. Can you imagine being first in line for the sauna any time of day, any day of the week?
How much does it cost to run a sauna daily?
It is common for people who want to get sauna financing to be considering some sort of business venture in the process. If you run a gym, for example, then you might be wondering what kind of daily costs you will need to account for.
In contrast, perhaps your intent is only for personal use for your new sauna. In any case, you are probably wondering what it costs to run a sauna daily.
As we mentioned above, the typical sauna will cost between 40 to 60 cents per hour. If you keep your sauna running for 9 hours a day, then you will need to save $3.60 to $5.40 for electricity. This budget should also include funds for your sauna financing payments.
What does an infrared sauna do?
If you are considering an infrared sauna you may be wondering what kind of unique benefits it offers. Is it actually different from a traditional sauna? Right off the bat, it's important to note that the main difference between a traditional sauna and infrared is how it heats up. A traditional sauna uses a wood burner or electric stove to heat, whereas an infrared sauna uses infrared light panels. Infrared saunas typically have much lower ambient temperatures compared to a traditional sauna. However, you should still sweat profusely. You may be able to enjoy a longer session with a lower heart rate in an infrared sauna. With a reduced temperature and lower heart rate, some believe that an infrared sauna may be safer to use. Infrared saunas are designed more for individual bathing offering individuals a more intimate experience. In recent decades, infrared saunas have gained popularity but are they really better? Some may think so, while others may not. It's better to use any kind of sauna as opposed to not using a sauna.
Many different positive health benefits can come with all types of saunas, like what we mentioned above. These benefits are not to be seen as solely applying to infrared saunas.Here are some benefits you can expect from a traditional or infrared sauna:
Relieve inflammation & soreness
Increase blood circulation
Reduce stress & fatigue
Weight loss
Better sleep
What do I need to know before buying a sauna?
It's vital that you know how saunas work and what kind of variables to keep in mind before you secure sauna financing to cover equipment and installation costs. If you are new to this industry, you will need to learn a lot before making your final purchasing decision. Improper planning and uneducated purchase decisions can lead to a negative sauna ownership experience. Properly identifying electrical equipment and requirements needed for your sauna is an important step before installing the sauna. It's also encouraged to ask plenty of questions before purchasing a sauna. Make sure you address the warranty and what it entails. Oftentimes, consumers assume they can't afford a sauna. If this sounds like you, you should know this is one of the biggest mistakes made by consumers. Saunas can be affordable, especially with sauna financing.
Here are some factors to keep in mind and research more on before you buy a sauna:
Your budget
Where the sauna will go
The type of materials you want
Safety features
Various types of saunas
What should I look for when buying a sauna?
As a rookie sauna owner, shopping for a sauna may sound overwhelming. As you begin the process, the overwhelming feeling may become a reality. So what should you look for? If you are shopping for an infrared sauna, here are some things you should look out for:
#1. Wood material
Find a sauna made from natural wood.
#2. EMF levels
Try to pick out an Infrared sauna with low or hopefully no EMF levels.
#3. Glues
Inexpensive saunas may be built with synthetic glue that may be toxic.
#4. Size
Size is important not only for the space but also for electricity costs and heat up time.
#5. Warranty
Make sure to compare warranties, especially if you are purchasing a sauna online.
#6. Heater size
Note where the heater targets in relation to your body.
Can you put a sauna in the garage?
Dry saunas can be installed in the garage or pretty much anywhere as they only require a power source. A dry sauna may even be able to go outside. When you select the location of your sauna, make sure it's a place that you will be able to relax and enjoy yourself in. If you live in an area with harsh winter climates, the garage may not be an ideal spot for your sauna.
Can you put a sauna in the bathroom?
As we mentioned before, a dry sauna can go just about anywhere, including the bathroom. If you have enough space, the bathroom may be an appropriate place for the sauna. However, you will need to be wary of your fixtures and plan out your installation process in a manner that won't risk other parts of your bathroom.
Therefore, be sure to get quotes directly from contractors before moving forward with your project. Otherwise, you might run into problems that you didn't anticipate and end up paying more money out of your pocket to finish the installation.
Is it expensive to have a sauna in your house?
When considering sauna financing options, you should always treat this expense in a financially responsible manner. This includes planning out exactly how much money you need for the monthly payments, as well as your utility and maintenance costs.
The good news is that sauna financing can cover the bulk of the costs right upfront. Once the installation is done, you should only need to cover electricity and maintenance. In the worst-case scenario that your sauna breaks, you may only need about $300 to $500 to repair it. Therefore, you shouldn't worry much about how expensive it is to have a sauna in your home.
What are the benefits of building a sauna?
Saunas are very enjoyable for a whole host of reasons. For many people, they are an enjoyable part of ending a long day. In areas with cold weather, saunas can be especially popular, as they can provide warmth that individuals crave. For those who build a sauna, the benefits of their sauna are available all day every day, which alone can be a big benefit. Some days you just need to sit, sweat, and relax. When you have a sauna at home, you can do this at your leisure without waiting in line, driving, or sharing the space.
Other benefits for building a sauna are that you can soothe sore muscles, heal injuries, maintain healthy skin, reduce stress, drain out toxins, improve circulation, and more. Saunas offer a number of healthy benefits that you should take advantage of. When you consider all that a sauna can offer, the cost of owning one is minimal.
What are the drawbacks of building a sauna?
The biggest drawback that can happen when you build a sauna is that it might not be built properly and could damage your home. This can be due to the moisture from the steam or there could be damage related to the heat from the actual supply of the necessary warmth in the room. For many people, the actual downsides of the sauna are only related to improperly installed saunas and not the sauna itself.
Always make sure that your sauna is vented right so that you do not get mold and mildew into your home. You will also want to be sure that you are not building your sauna where it could expose your home to fire risk or other issues related to having a source of this level of heat in proximity to your home.
This should never be an issue if you use a qualified installation expert to install your sauna, but when you work on this project yourself, you could be opening your home up to risks that you are not aware of. The only other issue that you might have related to your sauna is that it does require some upkeep and some people are sorry that they have committed to this process once they have their sauna installed.
Do saunas require maintenance?
Saunas are fairly low-maintenance items to add to your home, especially compared to other stress relieving additions such as pools and jacuzzis. Saunas will need to be swept and wiped down periodically and you might want to be sure that you have a foot washing bucket near the door to prevent rocks and other kinds of items from being tracked into your sauna when people enter.
You might also need to do repairs to the sauna room itself, as there is a lot of moisture and heat that is trapped inside this space. You should not have to deal with failures of any kind if your sauna has been installed properly, but you should be on the lookout for signs of failures and other issues at all times. When your sauna needs repairs, you should not put them off. Most saunas come with a warranty that may include regular inspections. When choosing a new sauna you should compare warranties.
How much does it cost to maintain a sauna?
The cost to operate and maintain a sauna are pretty low, much lower than you may think. The energy usage of a sauna will depend on the kilowatts. A 3 kilowatt sauna costs about $98.55 to operate per year, depending on how often you run it and what energy costs in your area.
Most of the maintenance of a sauna would come up if the sauna needs a repair of some kind, but this is quite rare if your sauna has been installed correctly. Repairs may cost $450 to $500 for the sauna or heater. If your sauna heater needs replacement it may be cheaper to just replace the sauna. Most of the rest of the functionality of the sauna is not complex and there are no major chemicals or materials that are needed to operate your sauna with ease and safety.
This is a major benefit when compared with a hot tub, which is used for similar kinds of needs. Most people appreciate how much easier it is to care for a sauna than most other therapeutic installations that can be added to your home.
How are saunas constructed?
A standard sauna will be made as a small room that is highly insulated and made with a couple of benches for people to sit on. You will need to have a door into the space and there might be an outward opening or electric fan that will move the heat through to the outdoors to vent it.
You can heat your sauna with rocks that are heated by an electric heater but there are other kinds of methods that might be used to create a heated space. The sauna needs to have heated air forced into it but there will also need to be a vent to get the air to circulate.
Most of these spaces are wooden as wood holds the heat without burning your skin when you are in the space at its heated temperature. In most cases, you can purchase a pre-built sauna that just needs to be installed. However, in some cases you may be looking to build a custom sauna.
Does a sauna need to be vented?
You do not have to vent your sauna, but doing so makes for a much nicer user experience for everyone. The lower intake vent and upper exhaust vent work together to bring in new air that will refresh the heated air periodically.
This will prevent the development of bad smells or a suffocating or too hot environment inside the sauna. The upper vent will need to dispel the air in such a way that the moisture does not impact surrounding parts of your home or other spaces that you do not want to have moisture in.
A lack of vents in your sauna can lead to the build up of mold and mildew in places inside the sauna. This is something that you do not want to have happen as it could lead to issues with any shared walls in your home. If your sauna is stand-alone, this might be as large of a concern, but you should always be careful about adding all the right venting if you want to have your sauna be included in the living spaces inside your home.
What is a good size for a sauna?
The average size for a sauna is about 4 feet by 6 feet or 5 feet by 7 feet. This is enough for 2 to 3 people. You will find that some saunas will be about twelve feet by twelve if the sauna needs to be used by a lot of people at the same time. This is the more common size for public saunas.
Small at home saunas are usually in the 4'6 size range but this might be too small if you are going to be using your sauna with guests and other people. For most people who are using their sauna daily, the smaller sauna is easier to maintain and set up, and that makes it attractive.
How Does Acorn Finance Compare?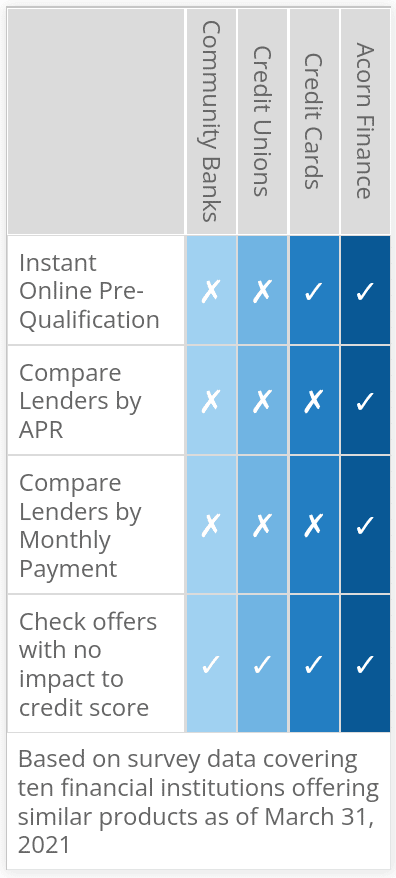 Compare Rates From Top Lenders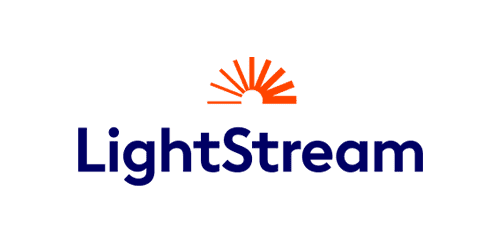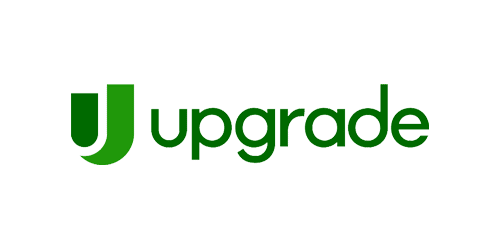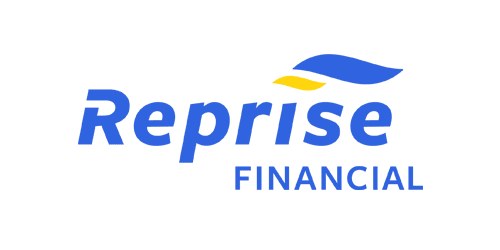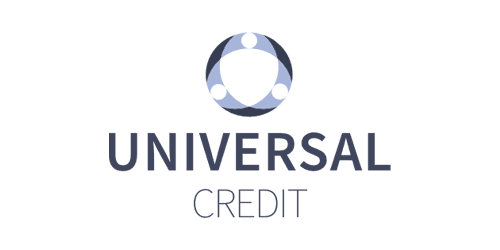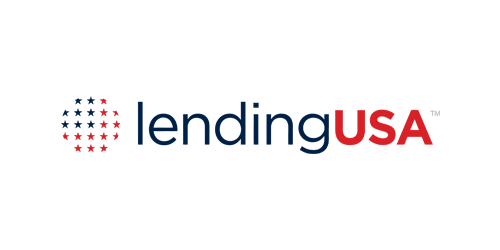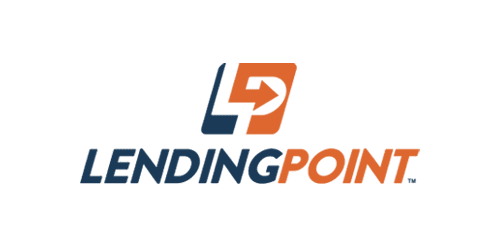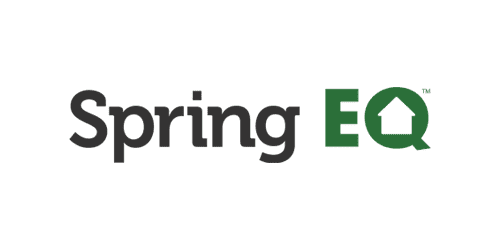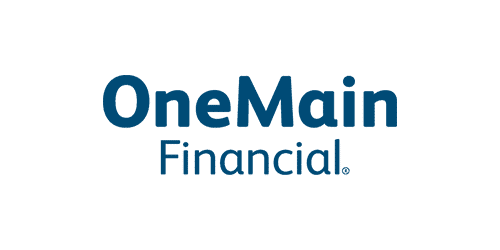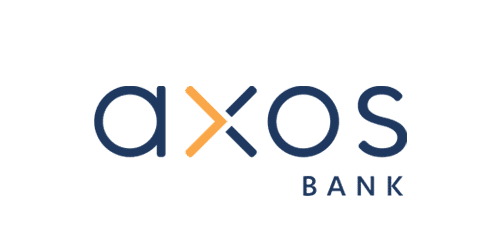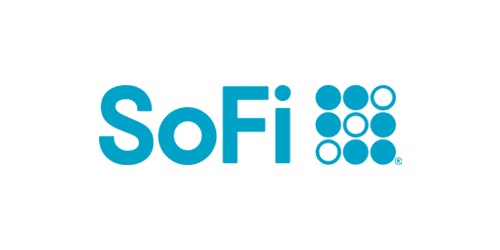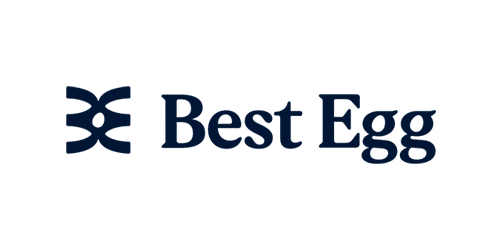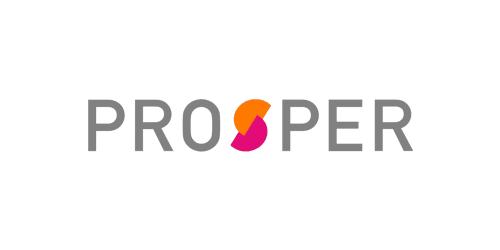 Are You A Contractor?
Stop letting deals slip through your fingers.
Close more sales with easy, affordable financing options for your customers
Get Started
Popular Home Improvement Projects
Barn Financing Options
One home, endless possibilities
Personal Loan Information