Medical Expenses Financing
Compare monthly payment options from several lenders in under 2 minutes.
How much would you like to finance?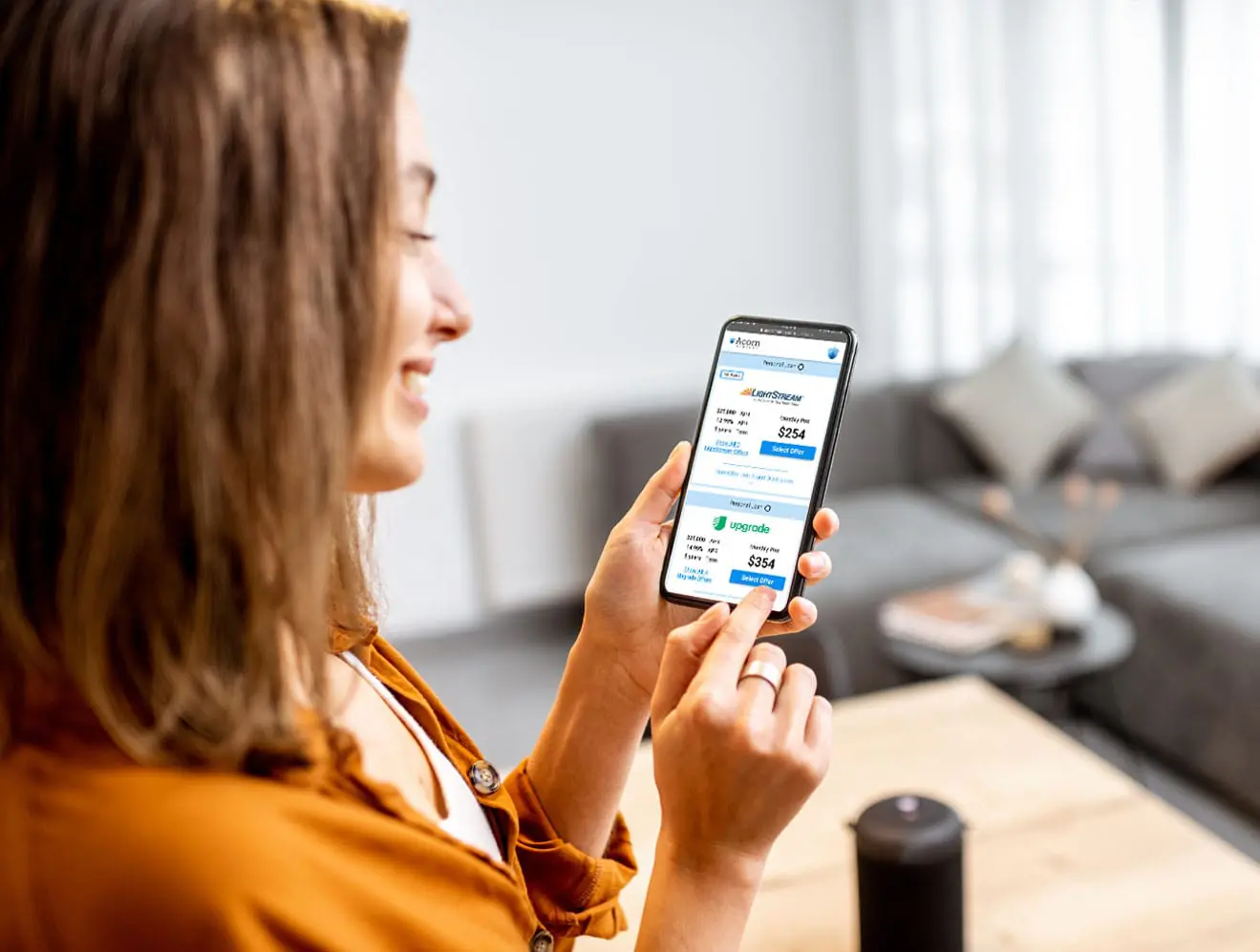 Medical Expense Loans
Our health is a top priority. But unfortunately, health comes at a cost. If you have found yourself having to choose between your health and your finances, you may be in need of medical expenses financing.
Check Offers
Quick. Simple. Secure.
How To Apply For Medical Expenses Financing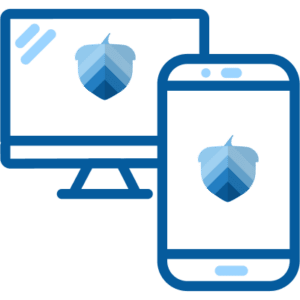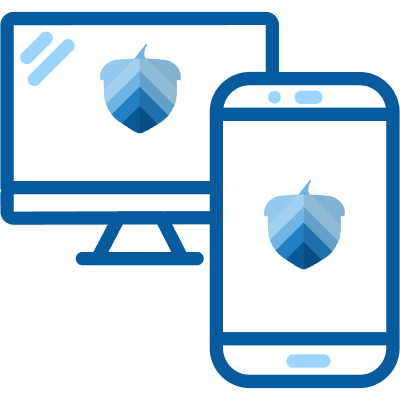 Fill out an easy online form to check for pre-qualified offers with no impact to your credit score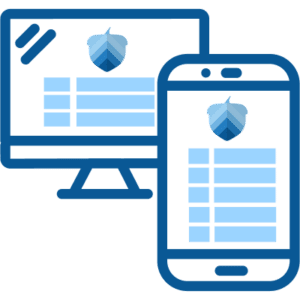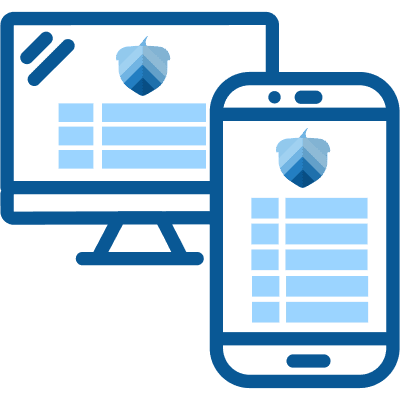 Compare terms and payment options to select the offer that's best for you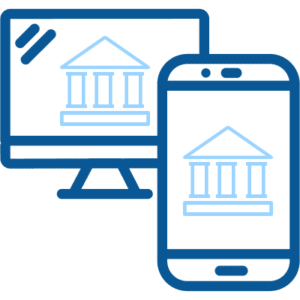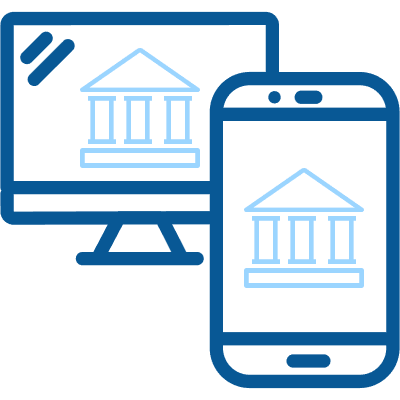 Complete your application on your selected lender's website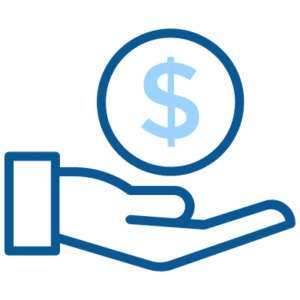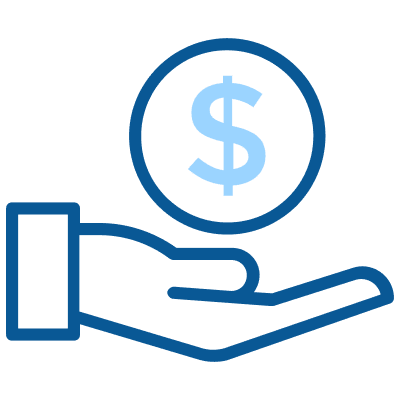 After your loan is approved, your funds should arrive within 1-2 business days2
Check offers
in seconds
Get pre-qualified for loan offers with an easy online form
Won't impact
credit scores
Checking offers will not impact your credit score
Competitive
payment options
Compare rates from our network of lenders
Receive
funds quickly
Same-day and next-day available for certain offers2
Compare Rates From Lenders in Our Network
Learn More About Medical Expenses Financing
Keep reading to learn more.
How can I get a loan for surgery?
To get a loan for surgery, you can check with your doctor's office or other healthcare provider first to see if they offer their own in-house financing. If not, you can pursue getting a personal loan from a variety of different financial institutions including banks, credit unions, and online lenders. Online lenders and credit unions typically offer the best rates and the fastest access to cash without the strict loan requirements of the big name banks.
So just how do you find the best loan for surgery without spending tons of time? Acorn Finance. It's easy. Simply fill out the form online and receive personalized loan offers within 60 seconds or less. With no impact to your credit score, you really have nothing to lose – and everything to gain.
What qualifies as a medical expense?
According to the IRS, a medical expense includes payments for the diagnosis, cure, mitigation, treatment, or prevention of a disease, or payments for treatments affecting any structure or function of the body. Some examples of these types of expenses may include payments of fees to doctors, dentists, surgeons, chiropractors, psychiatrists, psychologists, and other more nontraditional medical practitioners. Aside from paying the doctor or the dentist, medical expenses may also consist of payments to hospitals, nursing homes, clinics, inpatient addiction treatment centers, and other places where medical procedures take place.
Can you pay a medical loan in installments?
Medical loans are typically structured as installment loans, meaning that the loan balance is paid back in equal monthly installments. Paying for any major expense in this way is a more manageable way to cover the cost as opposed to shelling out the cash up front. Similarly, your doctor's office may be able to offer you a payment plan that is also set up in equal installments.
What are the pros & cons of medical financing?
The major benefit of medical financing is that it helps consumers afford the medical care they need, with or without insurance. If you need a surgery, medication, medical test, or other treatment that you would otherwise not be able to afford, the option of medical financing can help make healthcare more accessible to you. Personal loans provide patients with quick access to cash, flexible loan terms, and unrestricted use of funds – all at competitive interest rates that are often lower than credit cards.
On the other hand, some forms of financing can come with high interest rates, and scams are common. Consumers must be careful not to be taken advantage of by predatory lenders.
Before choosing a financing offer, make sure you have done your homework. Time crunch or not, you should start by comparing offers at Acorn Finance.
Need medical expenses financing? Check offers now!
Is there such a thing as a medical loan?
Most loans that are marketed as medical loans are actually personal loans that can be used for any major purchase or expense. In some cases, healthcare financing companies offer their own payment plans and loans that are designed to be offered through your doctor's office.
Medical loans can be used for a variety of healthcare expenses including insurance premiums, hospital bills, prescription medications, surgical procedures, and dental care.
What is a medical loan?
Medical loans are unsecured personal loans that are used to cover medical expenses related to your physical, mental, and/or emotional health. Unsecured personal loans do not require collateral, therefore medical loans may require good credit and proof of a significant and dependable income. You can get a medical loan from your personal bank, credit union, or through an online lender.
Once approved for the loan, you can pay your medical bills with the money provided to you by the lender in the form of an upfront lump sum payment. It is then your responsibility to pay back the loan amount over time through monthly installments.
Simply because a medical loan is an unsecured loan, does not mean there are no consequences if you are unable to pay back the loan. You may not directly lose your home or vehicle like you would if you default on a secured personal loan, however, there are many consequences to be aware of.
The consequences of defaulting on an unsecured medical loan can have a long-lasting impact on your financial future. For example, any late or missed payments can bring down your credit score significantly due to the fact that a borrower's payment history makes up around 35% of an overall credit score. If you submit several late payments, miss some payments, and eventually default on the loan, you could see a drop in your credit score of more than 100-points. Any type of loan default can also remain on your credit history for up to 7-years. During those 7-years, you may find it more difficult to obtain a mortgage, a car loan, or even a credit card.
This is why it is important to only borrow what you can afford, and if your medical bills are for a larger amount than what you can afford to borrow, then you may need to talk to the medical provider or a government or charitable/non-profit organization that may be able to help you find some additional resources.
For example, some medical providers may be able to have a portion of your bill placed on a payment plan after you pay off a significant portion of the bill with funds from a medical loan. Simply take out a medical loan for the amount you can afford and that comes with monthly payments you can easily work within your budget, then pay off as much of the medical bill as you can. The medical provider then may be able to put the rest of the balance on their own low or no-interest payment plan.
When it comes to government and charitable/non-profit organizations, there are numerous organizations that are interested in helping uninsured or underinsured patients find the resources they need to ensure they receive the best healthcare available for their condition. If you are unable to cover all your medical bills with a medical loan, then you may want to explore what kinds of organizations are out there that can help people in your situation.
Is a medical loan a personal loan?
Yes, a medical loan can be a personal loan. Personal loans are typically unsecured loans that can be used for just about anything. Some lenders can fund personal loans within 1-2 business days, thus making them a fast and easy way to access cash. Most personal loans are fixed which means the payments stay the same during the life of the loan, making them easy to manage. Personal loans are often marketed as medical loans.
What credit score is needed for medical financing?
If you are looking for medical financing to cover some medical expenses, you may want to have a credit score of at least 600 before applying. Having a credit score of 600 or greater may help you to qualify for a medical loan through many different lenders. Many lenders start their minimum credit score requirements at around 600 to 620, however, some lenders may require credit scores much higher than 620 to qualify for an unsecured personal loan. Some lenders can require potential borrowers to have a credit score as high as 680 or 700 before applying.
Either way, the better your credit score, the better deal you may be able to find on a medical loan. This is because most lenders determine a loan's APR mostly based on the credit history of the potential borrower. The lower their credit score and the worse off their credit history is, the more interest and fees the borrower may have to pay to obtain the loan.
If you have a credit score that is below 600, you still may have some options to find a medical loan that works for you. There are some lenders who specialize in working with bad credit borrowers. These particular lenders may be more willing to work with someone with a credit score below 600, however, they may charge a high origination fee and a higher interest rate on the loan that they may see as risky.
If you are a bad credit borrower and you still don't think you can qualify for a medical loan, even with a lender who specializes in bad credit loans, there are still a few things you can do. First, you may want to go online and complete a prequalification application for the loan amount you need. When you prequalify, you can see if you may qualify for a medical loan on your own merit or if there is little to no chance. If you do prequalify, you may find out that you may need to pay interest rates as high as 36% along with several other types of fees. This can make borrowing money extremely expensive and it can cause a borrower to fall deeper into debt and risk defaulting.
If you cannot qualify for a loan on your own, or you can qualify but the loan is too expensive, you may want to consider a secured loan option. Secured loans are personal loans that are secured with either some form of collateral or by a cosigner who is willing to be responsible for the loan if the primary borrower is unable to make the payments.
Aside from having a minimum credit score of 600 or more, a borrower may also want to have a lower debt-to-income ratio to improve their chances of qualifying for a medical loan. Many lenders may want to see a debt-to-income ratio that is below 36% whereas some lenders may work with a borrower with a DTI as high as 43%. It all really depends on the lender, the loan amount, and the credit score of the borrower.
How do you finance medical expenses?
Many patients encounter costly medical expenses that are not covered by insurance – if they have insurance coverage at all. In these cases, financing provides an easy way to cover the gap.
You can finance your major or minor medical expenses a number of different ways including a credit card, healthcare credit card such as CareCredit, personal loan, home equity line of credit, home equity loan, or even in-house loans and payment plans offered by your doctor's office.
Similarly, you can use a Health Savings Account (HSA) or Flexible Spending Account (FSA) if you have one offered through your employer. These accounts allow you to use money contributed before taxes for eligible healthcare expenses.
What credit score is needed for medical financing?
In most cases, lenders want to see a credit score of 660 and above in order to approve you for the best interest rates, and your application for medical financing is no exception. Some financial institutions do not work with borrowers with low scores at all, while others will approve applicants with poor credit as long as they are willing to pay higher rates and fees.
Online lenders are more likely to approve consumers with bad credit. For example, the online lender Upgrade offers unsecured personal loans to applicants with credit scores as low as 560.
Can I pay a medical loan with my HSA?
A Health Savings Account (HSA) allows employees to use pre-tax contributions to cover qualified medical expenses. Medical expenses can be paid for directly or reimbursed using the funds in the account, as long as they were incurred after you opened your HSA. You can also reimburse yourself for medical bills that are in collections or medical expenses that were paid for using a credit card. If your medical loan is a payment plan arrangement made directly with your doctor's office or other healthcare provider, you may be able to use your HSA to pay. On the other hand, if your medical loan is through a third-party or if the expenses were incurred before you opened your HSA account, you will need to find another way to pay off the balance.
This is because payments made to reduce the balance of a credit card or loan are not qualified medical expenses but reimbursing yourself for out-of-pocket medical costs originally paid with the credit card or loan can be (as long as the expense was incurred after you opened the HSA).
In addition, you will not be able to use your HSA balance to pay any of the interest or fees associated with the loan or credit card.
How do medical procedures make money?
Doctors, surgeons, and hospitals make money from insurance payouts or from cash payments from their customers. Doctors with their own practice rely on these payments to keep their business running, whereas doctors who are contracted by a major healthcare network may receive a salary from that company directly. Although medical expenses are skyrocketing, which can be frustrating for consumers, healthcare providers still need to get paid to cover their own salary or operating costs. Healthcare financing can help you pay your medical bills more easily.
Can I get a medical loan with a 500 credit score?
Some lenders can still consider applicants that have low credit scores. For example, the online lender Upgrade allows borrowers with credit scores as low as 560 to obtain financing, while OneMain Financial and LendingPoint can qualify borrowers with credit scores as low as 600. In addition to credit score factors such as income or debt-to-income may impact eligibility.
If you have a credit score of 500, this is likely going to be too low for approval. While you can try, you may be better off trying to improve your credit first.
Thankfully, applicants with poor credit may still be able to get a medical loan if they can find a friend or family member who is willing to cosign for them. When you use a cosigner, the credit score and other qualifying information of that individual is used to help you obtain the loan.
Can I get a medical credit card with bad credit?
For the best odds at getting approved for a medical credit card, and the best chances of qualifying for the best rates, lenders will typically want to see a credit score of 660 and above.
However, you may be able to obtain a medical credit card even with moderately bad credit.
Healthcare credit cards to consider include CareCredit, the Wells Fargo Health Advantage card, and the AccessOne MedCard. Each of these financial institutions has their own list of qualifications for approval. For example, CareCredit has been reported to approve applicants with scores as low as 600. Some lenders such as AccessOne do not run your credit at all.
If you are able to find and qualify for a card with a 0% introductory APR, this can be one of the best ways to finance medical expenses as long as you pay off the balance in a timely manner.
Is there such a thing as a medical loan?
Medical loans can be used to pay bills that stem from medical treatments, prescription medications, special medical equipment like crutches or wheelchairs, and dental, vision, or metal health services. Essentially, any expenses related to your physical, mental, and emotional health can be covered with a medical loan.
Yes, medical loans are a viable financing option for many borrowers who may need some help paying for their medical bills. Whether or not you have insurance, you may need a significant sum of money to cover insurance deductibles, out-of-pocket costs, or even entire procedures. If for any reason your insurance company does not cover a particular procedure, or if you do not have medical insurance, then a medical loan can be used to pay for any costs associated with that procedure.
Medical loans are unsecured personal loans available through banks, credit unions, and online lenders that are used to pay for medical care.
Can I take out a personal loan for surgery?
Yes, you can take out a personal loan to pay for surgery. Whether your insurance does not cover the entire cost of the surgery, you need to cover your deductible, or the surgery you are seeking is cosmetic and not covered by insurance, a medical loan may be an excellent way to cover all your expenses. You can also ask for extra money from your personal loan if you anticipate that you may need to miss some work while recovering from the operation.
There are many forms of surgery that may not be covered by insurance and where a personal loan can be helpful. These types of surgeries are often called cosmetic surgery or plastic surgery. Some of the most common types of cosmetic surgery include liposuction, breast augmentation, breast reduction, blepharoplasty, rhinoplasty, facelifts, and gynecomastia treatment.
The average cost of liposuction in the US can range from $2,000 to $4,000 whereas breast augmentations can cost between $5,000 and $10,000. Cosmetic surgeries are not cheap, however, there are many benefits to plastic surgery that help address health issues and improve quality of life and self-esteem. For example, many women who seek breast reduction surgery seek the operation because their condition leads to other issues like chronic back and/or neck pain. Since any one of these cosmetic procedures can cost a few thousand dollars or more, and medical insurance typically does not cover any of the cost, a medical loan may be a good option for someone who is looking to have one of these surgeries.
Should medical loans have interest?
Although most people would prefer that loans come interest-free, that simply is not the reality. So, the question should not be should medical loans have interest, but rather, do medical loans have interest? The answer is yes. Most, if not all, medical loans will come with interest as well as the potential for other fees. The amount of interest and fees that you may have to pay is determined by your credit score, the loan amount, the length of the loan repayment period, and the lender.
If you are trying to avoid interest altogether, you may be able to pay your medical bills with a brand-new zero-interest credit card. Many credit cards offer a 12 to a 24-month introductory period where you pay no interest throughout the grace period. You may need to have good or excellent credit to qualify for a credit card with 0% interest, however, if you can qualify for a credit card with a high enough credit limit, you may want to consider paying your medical bills with the new card. Once all your medical bills are paid with the credit card, you then will have the 12, 18, or 24-month grace period to pay off the total amount without accumulating a single dime of interest.
Another option you may want to consider if you are trying to avoid paying interest on your medical bills is to discuss financing options directly with the medical provider. Some medical providers may have their own financing options with 0% interest grace periods or they may not charge any interest at all. At the very least, it may be wise to discuss your bill with your medical provider because they may charge an interest rate that is lower than what you may be able to qualify for through a personal medical loan.
Do medical bills have interest rates?
Most medical debt rarely comes with interest. However, some medical providers may charge interest depending on if the bill is past due or based on what type of medical procedure you are being billed for. Interest rates on medical bills rarely exist, but if they do, the amount of interest depends on the medical provider. If you fall too far behind on medical bills, they can be sent to collections and impact your credit score.
How long are medical loans for?
Depending on the amount of the medical loan, repayment periods typically can span anywhere from 12 to 144-months. Larger amounts typically come with the longest repayment periods to ensure that the monthly payments are affordable to the borrower to help prevent a loan default. In general, the longer the repayment period is the lower the monthly payments will be, however, the loan may cost more in the long run due to accumulated interest. The trick is finding a loan term that gives you a happy medium between an affordable monthly payment amount with the least amount of interest accumulation possible.
Is it hard to get financing for plastic surgery?
If you have good or excellent credit, then it may actually be easy for you to get financing for plastic surgery. Some medical practices that specialize in cosmetic surgery offer financing. In some cases, they may even be able to offer promotional financing with an introductory 0% interest period. Alternative financing options can include a credit card or a personal loan. First you should start by determining how much plastic surgery will cost. Then you can determine which financing option is the most affordable.
How do people afford plastic surgery?
Most people either finance or pay cash for plastic surgery. With a variety of incomes and financial positions, how you should pay for plastic surgery will depend on your own situation. If you can save up the cash to pay for your surgery within a reasonable time frame, that may be the best option. Next in line would be to qualify for promotional financing and repay the balance within the promotional period. If neither of these is an option, you should consider a personal loan. Credit cards should only be a last resort due to high interest rates.
What is the minimum monthly payment on medical bills?
According to the law, there is no minimum required monthly payment amount for medical bills. However, if a medical provider is not satisfied with the amount you are paying each month, they can simply sue you or turn your debt over to a debt collector.
Is financing medical bills a good idea?
Financing medical bills may be a good idea in many circumstances, however, there are a few other options you may want to consider first, depending on your income level. For example, if you are considered in a lower-income bracket, you may want to see if you can qualify for financial assistance either through government programs, non-profit organizations, or through the health care provider where you received your care. There are many programs out there for individuals with medical bills who are facing financial hardship.
Another option you may want to explore is signing up for a payment plan directly through the health care provider. Many providers have payment plan programs that can even be interest-free if the total amount is repaid within a predetermined amount of time. But, what if you already have medical bills, and the time to apply for financial assistance or a repayment plan has already passed? Then consolidating existing medical debt by applying for a medical personal loan may be able to help you save time and money. Medical debt, in the form of hospital bills, doctor visits, ER visits, dental procedures, eye exams, and physical therapy appointments, can add up, especially if you are responsible for the medical bills of the entire family. Having multiple monthly payments, across multiple health care providers, with various due dates can be overwhelming. Additionally, if you happen to accidentally miss a payment or make a late payment, you may begin to incur additional fees that make your medical bills more expensive overall. This is where a personal medical debt consolidation loan would be beneficial. With a personal loan, you can then pay off all your various medical debts with one upfront cash payment. Once all the debts have been paid in full, you then can begin making one simple monthly payment to the lender. This may alleviate some stress in your life and potentially save you money depending on the interest rates you were being charged by the various medical providers.
Should you get a personal loan for medical expenses with good credit?
If you have good credit, you may be able to qualify for a personal loan that has a lower interest rate than any credit card you own or the medical bills that you have. If this is the case, then a personal loan to cover medical expenses may be a good idea.
Should you get a personal loan for medical expenses with bad credit?
If you have bad credit, you may want to explore financial assistance programs and payment plans directly through the medical provider. These types of programs do not affect your creditworthiness. Someone with bad credit may want to explore all of their options before pursuing a personal loan to cover medical expenses. A personal loan for someone with bad credit typically comes with higher interest rates and the possibility of needing to use collateral to secure the loan.
How much can you borrow with a personal loan for medical expenses?
As with a personal loan that you would use for home improvements or a wedding, each lender has a maximum amount that they are willing to lend in the form of a personal loan. Some financial institutions may put that cap at around $50,000, while others may loan out as much as $100,000.
Where can I get a personal loan for medical expenses?
Most banks, credit unions, and online lenders offer personal loans. Medical emergencies may leave you scrambling for funds to cover expenses, thus making online lenders an attractive option. Online lenders typically offer fast qualification processes and fast funding times. At Acorn Finance you can check personal loan offers from top national online lenders in 60 seconds or less with no impact on your credit score.
Closing Thoughts
Taking care of yourself is a top priority. Confidently knowing that you can make monthly payments to cover medical expenses is a huge relief for most of us. If you need a personal loan for medical expenses, visit Acorn Finance. At Acorn Finance you can check personal loan offers between $1,000 and $100,000 with APRs as low as 6.99%, depending on credit score.
How Does Acorn Finance Compare?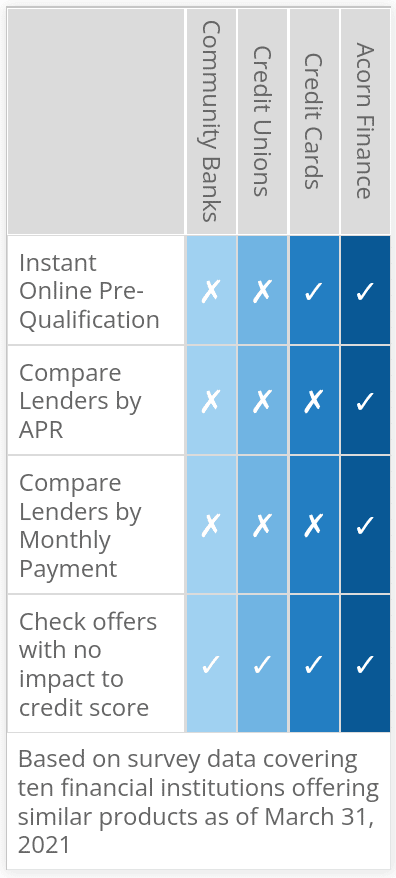 Compare Rates From Top Lenders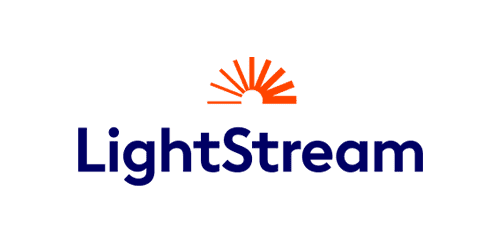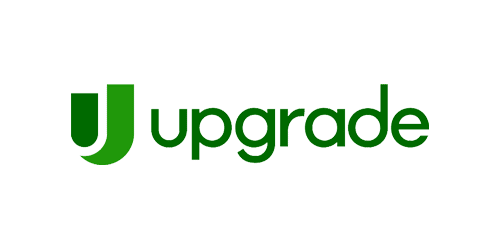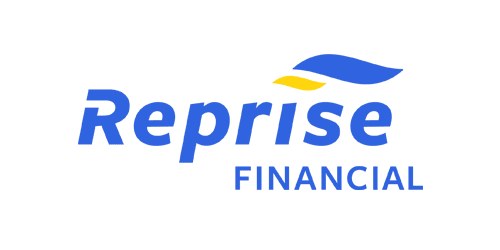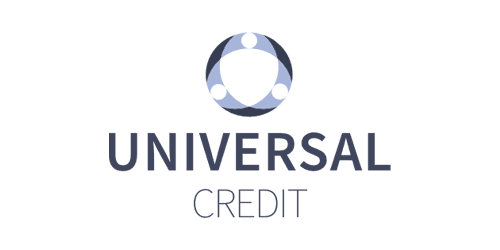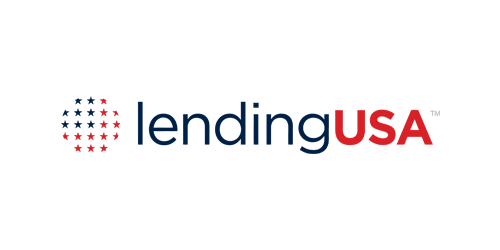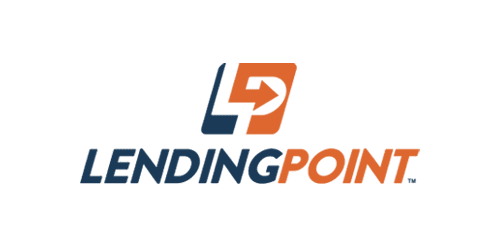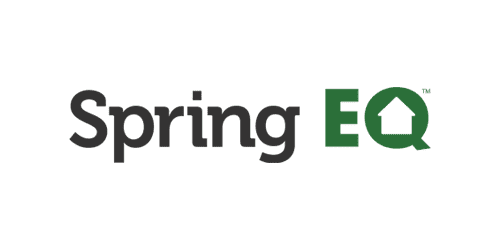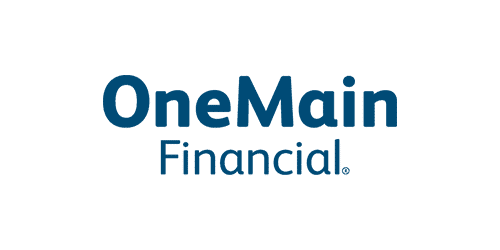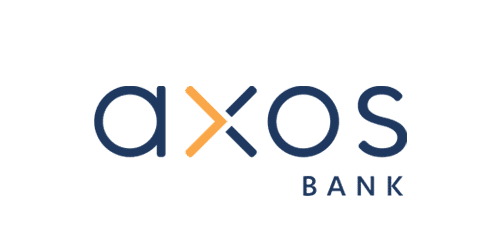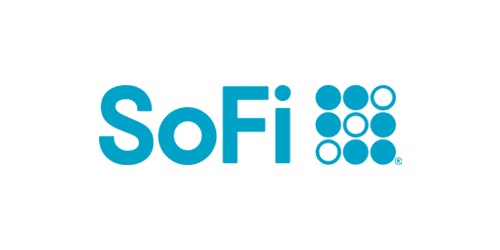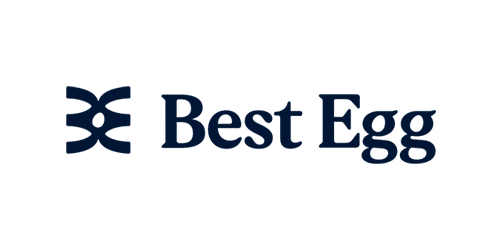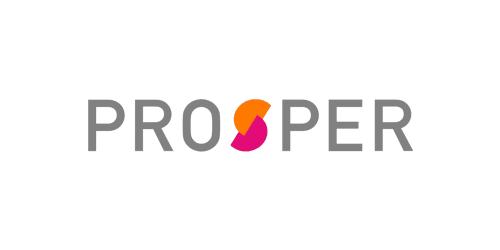 Are you a contractor?
Generate more revenue with Acorn Finance.
Offer customers the ability to finance their dreams with zero dealer fees.
Get Started
Popular Home Improvement Projects
Barn Financing Options
One home, endless possibilities
Personal Loan Information