Deck Financing
Get personalized rates in 60 seconds to finance a deck, deck repair, or addition without affecting your credit score.
How much would you like to finance?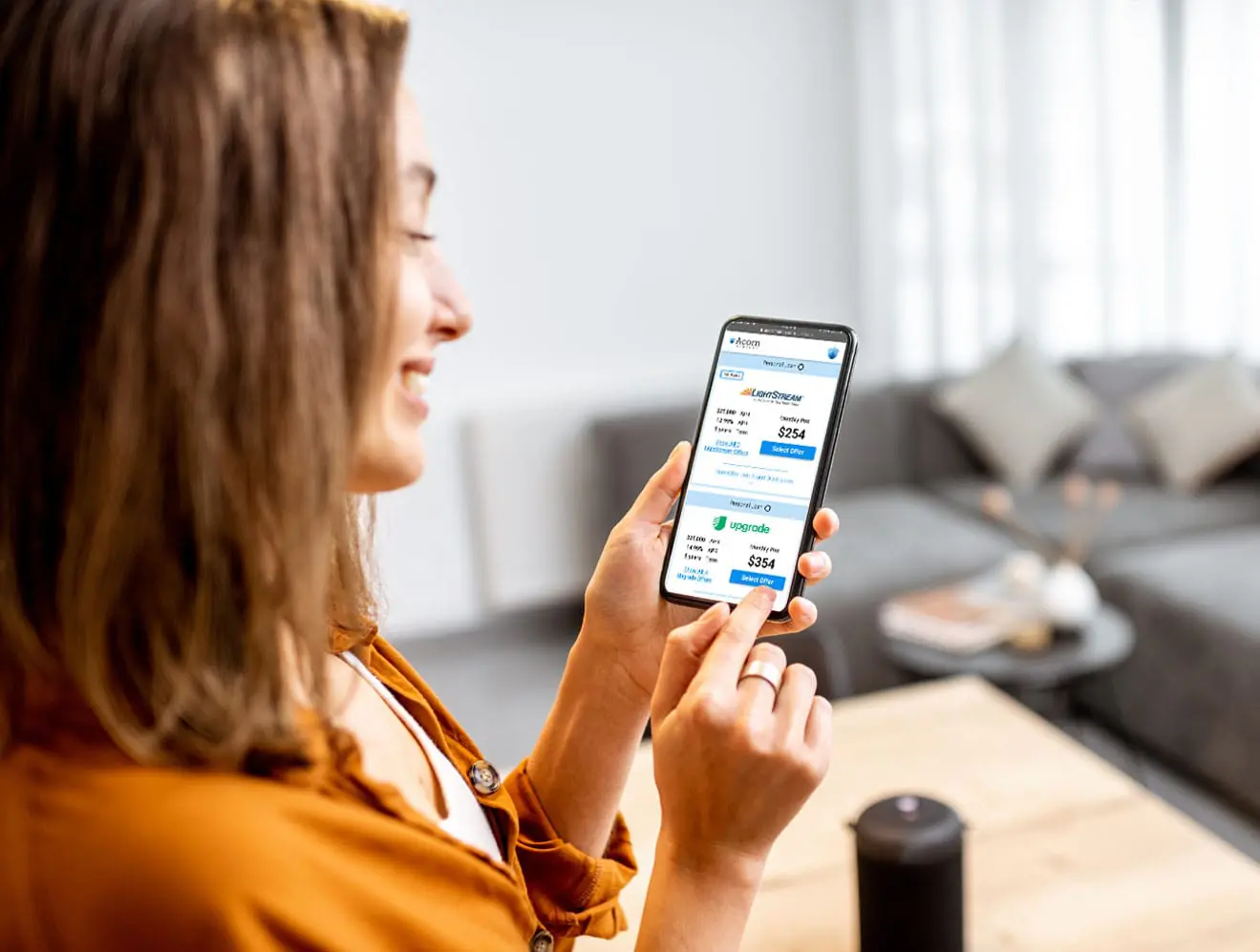 Finance A Deck Build Today
Maybe your home needs a new deck financed, or you're a contractor looking to finance a new deck project.
Or you're finally getting around to fixing a broken deck in need of a revamp? No matter what your reason is, let Acorn Finance help you secure deck financing and even patio financing.
Check offers on financing for decks up to $100,000, even with bad or average credit. You will also get some of the lowest rates in town when financing your new deck or deck repair project through Acorn.
Repair your deck or build a new one today by checking monthly payments on a deck loan today from multiple lenders with no impact to your credit score.
Check Offers
Quick. Simple. Secure.
How To Get Deck Financing with Acorn Finance
Check New Loan Offers With No Impact To Your Credit Score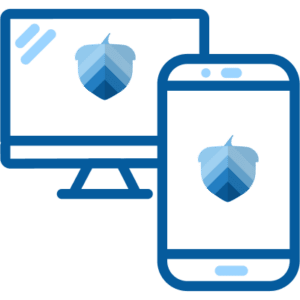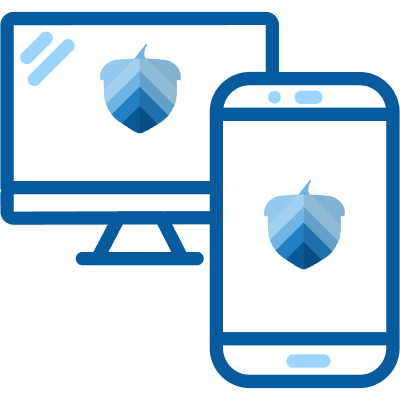 Fill out an easy online form to check for pre-qualified offers with no impact to your credit score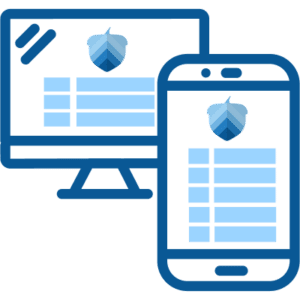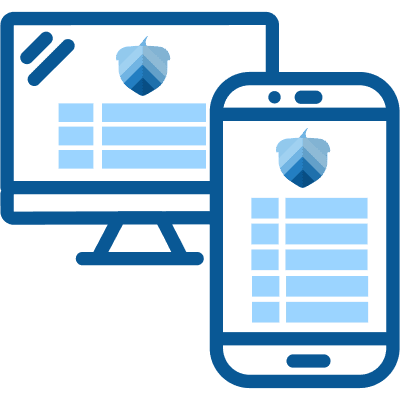 Compare terms and payment options to select the offer that's best for you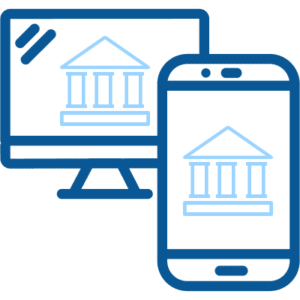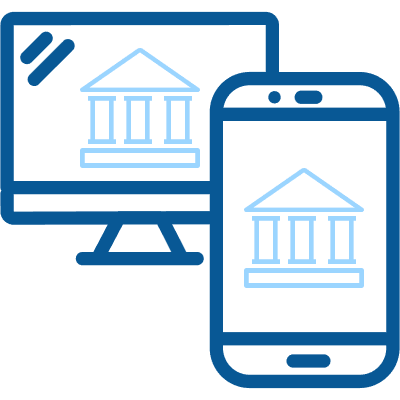 Complete your application on your selected lender's website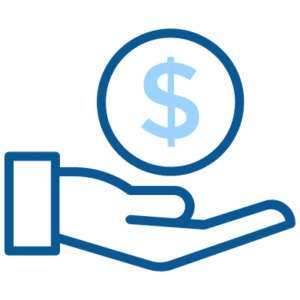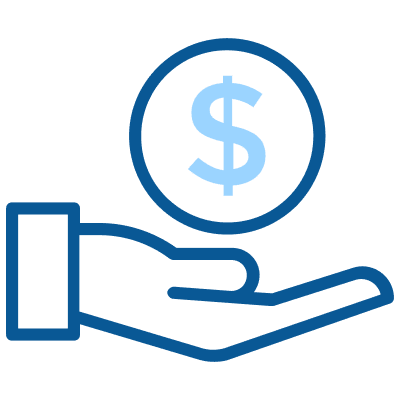 After your loan is approved, your funds should arrive within 1-2 business days2
Check Offers For Flooring Financing
Check offers
in seconds
Get pre-qualified for loan offers with an easy online form
Won't impact
credit scores
Checking offers will not impact your credit score
Competitive
payment options
Compare rates from our network of lenders
Receive
funds quickly
Same-day and next-day available for certain offers2
I am moving a wall and adding a door to my bedroom. I was prompted to go to Acorn by my contractor and the application process was super easy, with a pretty good rate and super quick payment.
B.V.
Missouri | Interior Remodeling
We are doing a kitchen, flooring, and painting in Eastvale, California. We just purchased the home and are completing all the updates before we move into it. Acorn was an excellent experience. Fast and I had a number of choices. I was able to get a better rate than my bank.
I had to replace my roof and the bank was not helpful, so I went to Acorn Finance. The experience there was quick and easy.
Beth L.
Georgia | Roofing & Siding
I am moving a wall and adding a door to my bedroom. I was prompted to go to Acorn by my contractor and the application process was super easy, with a pretty good rate and super quick payment.
B.V.
Missouri | Interior Remodeling
We are doing a kitchen, flooring, and painting in Eastvale, California. We just purchased the home and are completing all the updates before we move into it. Acorn was an excellent experience. Fast and I had a number of choices. I was able to get a better rate than my bank.
Compare Rates From Lenders in Our Network
Deck Financing & Loan Options for Homeowners
Financing a deck can be a rewarding investment that can increase the desirability and value of your home while maximizing living space.
Can you finance a deck?
Yes, you can finance building a deck and there are a variety of ways you can do so. If you are working with a builder they may offer financing. Whether you are working with a builder or not you should look into using a home improvement loan, personal loan, or credit card. Low APR personal loans are available for all credit types and can be easier to secure than home improvement loans. Most of us already have a credit card but interest rates can be high and limits may not be high enough to finance your deck project. In addition, it can negatively affect your credit to use a majority of a credit card's available balance.
Is financing a deck a good investment?
Adding a deck to your home can be a worthwhile investment. Decks can enhance appearance and create more functional living space at a minimal cost per square foot. Homeowners report recouping about 85% of their deck cost after selling their home. Building a deck can help your home sell faster compared to a similar home without a deck.
What's the cheapest way to build and finance a deck?
If you are trying to save money building a deck you should try to do as much of the work as you can on your own and use cheaper materials. Pressure treated wood is one of the cheapest decking materials. It usually costs between $0.75 to $1.25 per linear foot. You may be able to find deck materials cheaper or for free on local sites such as Craigslist. Building a pallet deck can also help you save money. Pallets are often free or very inexpensive. However, it's likely that pallets won't last as long as other options. Untreated wood can be another affordable material option for building a deck. If you choose this option you should use sealants to help prevent any decay or rot.
How much does a 12'12 deck cost?
On average, a 12'12 deck or 144 sq ft. deck should cost between $2,160 to $5,040. That breaks down to an average of about $15 to $30 per square foot. The final cost of your deck can vary depending on materials, size, level built on, and added options. Most contractors provide a free estimate that can help you determine your options and what they cost. Hiring a professional may cost more initially but helps ensure your deck is built properly while eliminating long term problems. However, if you are on a tight budget you can build a DIY deck. If you choose to build your own deck you should do your research beforehand and consult a professional with questions along the way. Building a deck can involve many tools which can be costly if you do not already have them. On average labor for building a deck costs between $8 to $22 per square foot.
How much does it cost for a 20'20 deck?
On average a 20'20 deck or 400 sq ft deck should cost between $6,000 to $14,000. If you are hiring a professional to build your deck, they may give you a discount for building a larger deck.
Does adding a deck increase property taxes?
A deck or any structural changes to your home can increase property taxes because it's presumed to increase your home value.
How long does a deck last?
If wooden decks are maintained with proper care they should last about 15 years. However, wood is one of the least durable deck material options. If you use plastic or steel lumber for your deck it can last much longer. Most plastic products come with a 50 year warranty.
Can you finance a backyard project?
Backyard projects can absolutely be financed! While financing fees may increase the overall cost of the project, financing a backyard project may still be a smart idea. Afterall, it's proven that home improvements such as landscaping can increase a home's value. When it comes to home improvements and backyard projects, it can be smarter to use financing in order to ensure you have enough money to complete the project properly rather than taking shortcuts to make the project cost effective. Before applying for financing you should determine how much your project will cost. Whether you plan to hire a professional or DIY a backyard project you can use financing. In some cases, contractors may offer financing. While this may be a convenient option we encourage homeowners to compare offers. Acorn Finance makes comparing financing offers for backyard projects a breeze.If you walk outside and envision a deck, a basketball court, a swimming pool, or perhaps a lavish garden but do not have the funds to bring your vision to life, you should consider financing for a backyard project.
What type of loan is best for home improvements?
The type of loan that is best for financing backyard projects usually depends on your finances and how much you need to borrow. Homeowners with plenty of equity in their home may choose a secured home equity loan or line of credit. Homeowners who do not have equity in their home may need to use an unsecured personal loan. Unsecured personal loans may be easier to get, thus making them a popular option. While secured loans may offer some perks such as lower interest rates and higher loan amounts, they can have lengthy application processes. Secured loans are usually more common for major home improvements. A little later on we will discuss some other home improvement loan options.
Regardless of the type of loan you use, financing allows homeowners to get the funds they need upfront and make affordable monthly payments over time with interest. The idea of a monthly payment may be enticing but if you have the cash available you may want to use it. Depending on the lender, loan fees and interest rates can vary. Paying cash for home improvements is the cheapest option. If you don't have the cash, don't be hard on yourself but be sure to explore and evaluate the various financing options available to make the best decision.
How do you finance a backyard renovation?
There are two main choices for financing a backyard renovation – an unsecured loan or a secured loan. In some cases home improvement loans or backyard renovation loans are financed by an unsecured personal loan. In addition, if your builder offers financing, there's a good chance they are partnering with lenders that offer unsecured loans. It's likely that more homeowners will qualify for an unsecured loan versus a secured loan. Additionally, secured loans require more legwork to obtain. Builders want to avoid being stuck in the middle of a complicated loan process that they really have nothing to do with. If a builder is offering financing it may be convenient but we encourage you to compare your options.
If you need to finance a backyard renovation you can secure financing through a bank, credit union, or online lender. The internet increases competition for lenders so you may be able to find the best deals through online lenders. Acorn Finance can connect homeowners to multiple online lenders that offer backyard renovation loans. Most lenders will have borrowers start the loan process with an application. If the application is approved, the borrower may be required to submit other documents such as proof of income before the loan can be funded.
How much should I spend on a backyard renovation?
Determining how much of a monthly payment you can afford is the first step in deciding what your budget is. While there is plenty of information in this blog and on the internet that suggests what certain backyard renovations may cost, every project is different. It may save you time to get a free professional estimate pertaining to your backyard renovation. Consulting a professional can help you create a realistic budget while determining appropriate modifications if you need to trim down costs. To make a backyard renovation more affordable, you may need to DIY some of it or perhaps spread it out over time. What you want to avoid is cutting costs to the point where you are cutting quality and finished results. If you are going to do a backyard renovation, you might as well do it right. Even if that means spending extra money.
How do I get a loan for a deck?
The easiest way to secure a loan for a deck is by comparing offers online at Acorn Finance. Within seconds you can compare multiple personalized deck financing offers. If you prefer face-to-face interactions, you may want to visit a local bank or credit union to apply for deck financing.
How much does it cost for a 10'10 deck?
A 10'10 deck is cozy and affordable. For small gatherings or a quiet place to enjoy your morning coffee a 10'10 deck may be just what you need. According to Home Guide, the average homeowner spends about $2,200 to build a 10'10 foot deck. If you are using pressure-treated wood, composite, or hardwood you can expect to pay about $25 per square foot including materials and installation. Home Guide shows on the high end a 10'10 foot deck can cost up to $3,500. If you are using financing to pay for a deck, you may be tempted to go all out because you are focused on monthly payment rather than a lump sum of cash. As long as you can cover the monthly payment, it may be a smart investment to build a slightly larger deck. When determining project costs you may also want to include landscaping, patio furniture, grills, and other finishing touches. A slightly larger 12'12 foot deck can cost between $2,200 and $5,000.
Best Options to Finance a Deck:
Personal Loan
Personal loans can be one of the best options for financing a deck. On approved loans you can get a personal loan up to $100,000 with rates starting at just 6.99%. Most lenders offer long repayment terms up to 12 years. Whether you have good or bad credit, you can qualify for a personal loan. In addition, you can secure your personal loan from the comfort of your own home and receive funds as soon as 24 hours. In most cases, no collateral is required to secure a personal loan. Acorn Finance is a reliable source for personal loans.
Home Improvement Loan
Home improvement or home equity loans are another option for financing a deck. However, you will most likely need excellent credit and equity in your home to secure a loan. When you use a HELOC loan you are borrowing against the equity in your property. If you choose to use a HELOC loan you should visit your existing mortgage lender, bank, or credit union for approval.
Finance With Your Builder
Financing through your builder can be one of the easiest financing options. However, you have less control over shopping rates and negotiating price when you finance through the builder. In addition, some builders may still require a cash deposit.
What is the cheapest way to build a deck?
There are several ways to cut costs while building a new deck. You may want to look for recycled or surplus materials, keep the overall design simple and use a standard deck size in the plans. You can also pick a less expensive type of wood, or maybe pick a time of year when contractors are less busy. If you have the right skills, you could even save money by doing the entire project yourself.
Let us look at a few of these cost-saving tips in more detail.
Keep the design simple: Eliminating fancier design features like curves and matching deck dimensions to standard lumber lengths will greatly reduce your overall costs. Also, using premade concrete piers and footings will keep costs down as well.
Choose untreated wood: Using untreated wood will save you a lot of money right now, but it may cost you more in the long run if left untreated. To cut costs now, go ahead and use untreated wood, but then when you save up a little more money, pay to have the deck treated to protect your investment long term.
Timing is everything: If you want to save money on labor, ask a contractor to work on your project in November or March. If the weather cooperates, you can see significant savings by securing a contractor during the slower times of the year for construction projects.
Do it yourself: If you are skilled enough, you can always build your deck yourself. Remember you will need to pull permits, interpret building codes and properly install foundation supports. These kinds of tasks take a little more skill than your average homeowner may have. If you have any doubts, make sure to ask a professional or pay a professional for their assistance.
By implementing one or all of these steps, you can keep costs down when putting in your new deck.
What are the different types of decks?
There are at least five different deck types that offer different benefits that you should consider before starting your new deck project.
Those deck types include:
Wrap-around deck: A wrap-around deck or wrap-around porch can start either in the front or back of your home and wrap around one of the sides of your home. A wrap-around deck creates additional living space for your home and allows you to move your activities on the deck around the sun/shade schedule throughout the day.
Multi-tier deck: A multi-pier deck is a beautiful choice if you have a large property and/or the backyard contains a steep downward slope.
Attached deck: An attached deck is essentially a wooden or wood composite raised patio. Adds additional living space and the option to install an overhead roof.
Detached deck: A detached deck is like a wooden island that can be placed anywhere on your property where maybe stairs or a path is created that leads to your detached deck.
Rooftop deck: If you have a flat roof that may be above your garage or you live in an urban area where flat roofs are more common, then a rooftop deck is perfect.
Whichever deck type you choose to add to your home, you can benefit from the additional living space you can use for your family and/or entertaining guests. You might even consider installing an outdoor kitchen or other amenities onto the deck to enhance the deck further.
Does a deck add value to a home?
Yes, decks should add overall value to your home, however, the more expensive the features of your deck, the less of a return on investment you may earn.
If you strictly are adding a deck to your home so you can sell your house easily, then you may want to keep costs down. Simply just having the deck should attract more buyers and encourage them to make higher offers. When building a deck with the intention of increasing home value you should keep the design simple with less intricate design features and use simple materials like wood or treated wood.
You should also avoid using composite materials. If you use composite materials, you should expect much less return on your initial investment.
Is it cheaper to build a wood deck or pour concrete?
Almost in every situation and at any time of the year, it is cheaper to pour concrete than to build a wood deck.
This is especially true in 2021 when we have seen record-high lumber prices. The rise in lumber prices has been a result of a general lumber shortage throughout the United States.
Though as of July 2021, prices have started to level off and decrease once again, prices remain high and building a deck can be four to fives times more expensive than it was the same time last year.
That being said, if you pour a concrete patio, lumber shortage or not, it should still be cheaper compared to building a new wood deck.
How long do composite decks last?
Composite decks, with proper installation and maintenance, can last 30-years. The average pressure-treated deck can last you 9-years.
Though composite decks usually come with a larger price tag, having a lifespan of 30-years is a real selling point.
Also, during that 30-years, composite decks do require sanding or staining and they do not absorb moisture causing the deck boards to crack, warp, or splinter.
If you are planning on staying in your home for a long time and you can afford the additional costs, installing a composite deck may be the way to go. However, we recommend exploring other options.
Can I build a deck by myself?
Yes, many people build their own decks, however, you should seek professional assistance for any step of the construction process that you are not 100% sure of. You will need to pull permits, understand building codes, and pour concrete for the foundation. In addition, you will want to have the proper equipment and tools and plenty of time to finish the project. It may be more feasible to do some parts of the project yourself and hire a professional for the rest.
Will adding a deck increase my taxes?
Yes, adding a deck is considered a capital improvement by the IRS. Installing a deck should increase your home's value and square footage and in return, you may see an increase in your property taxes.
Is adding a deck a good investment?
Adding a deck to your home can be a good investment, however, you should also consider the non-monetary benefits as well. If you are looking for the highest return on your investment only, remember to keep things simple, and to only use wood or treated wood. This will keep your upfront costs low while still maximizing potential ROI.
However, the less tangible and non-monetary benefits are worth considering as well. Maybe you will not get such a high return on your investment, but you are creating functional and enjoyable additional living space for you and your family to enjoy.
What materials do I need to build a deck?
To build a deck you will probably need writing utensils, a construction calculator, deck board samples, untreated wood, pressure treated wood, dimensional lumber, pressure treated lumber, concrete, hardware, and wood deck posts.
First you need to estimate how much lumber you need by looking at the elements of your deck; the foundation, the frame, and the stairs. This will be made of concrete and framing lumber in most cases.
Next, estimate how much concrete you need per cardboard tube. It will vary based on the tube size and how deep it is in the ground. Concrete comes in 80 pound bags. Think about what requires hardware and how much and what kind you'll need. These are just some basic materials you may need to build a deck. The type of deck you are building can impact the kind of material you need.
What is the least expensive deck material?
The least expensive deck material is typically pressure treated pine wood. This can cost as little as $2 to $3 per square foot. If you want a slightly better material, you can get solid wood and composite wood for $4 to $5 per square foot. It's important to calculate your budget, to determine the best quality of wood or material that you can afford. You may have to sacrifice deck size in order to get the best quality wood. Or, you can build a big deck with lower quality wood. It is up to you. If you want a lightweight deck, you can use aluminum, composite, or PVC. But this may provide less support.
How much does it cost to build a deck DIY?
How much it costs to build a DIY deck varies on the quality of wood you want to use and how big you want your deck to be. You can build an 8'8 foot deck from treated lumber for roughly $1,300. If you use red cedar, it would be about $700 more expensive. Compare this to a $3,200-$4,800 price of hiring a contractor.
For a 12'16 foot deck with treated lumber and stairs, you would spend about $3,100. If you hire someone it could cost between $4,000 and nearly $10,000. For that price you can build a deck for twice the size DIY.
For a 16'16 foot raised deck out of composite decking material, it would cost about $5,600-$9,800. A contractor would charge about $8,000 to $16,000 to build the same deck.
What is the longest lasting deck material?
Pressure treated wood is the most common choice of deck material. It requires annual cleaning because it can warp, splinter, and rot. It should be re-stained every two to three years. It is typically made from pine and can last an average of 15 years. With proper maintenance, pressure treated wood can last decades. Another long lasting deck material is composite. Composite decking can minimize fading and molding and can last about 25 years. In addition, it hardly requires any maintenance. If you want to get away from wood styling, you could build a plastic deck. Plastic lumber usually comes with a 50 year warranty. The material usually lasts about 30 years. THere is no maintenance cost.
If we look at more expensive deck materials, we can consider aluminum and steel. Aluminum should last more than 30 years. Steel decking can last over 60 years when correctly installed. Steel needs maintenance of desalting and protective coatings.One of the most expensive yet most durable deck materials is concrete and stone. A concrete patio can last 70 or more years. It is great for surface-level decks.
What is the average lifespan of a deck?
An untreated wood deck can last 10 to 30 years. Composited and treated-wood decks can last up to 50 years, or longer. In some cases, your deck material may come with a warranty. Composite decks often come with a 20-year warranty. In some cases, a manufacturer may be willing to offer a lifetime warranty with a composite deck. Warranty and longevity should be two factors you consider when investing in building a deck.
What is the best flooring for a deck?
When you think about the best flooring for a deck, there are a lot of options to consider. You may want to narrow down your options by style, durability, and maintenance costs. Composite decking is usually used for poolside decks because it is anti-slip. In addition, it requires minimal maintenance and does not rot, split, or splinter. To top off the benefits, it's easy to install.
For a more elegant look, consider cedar decking. It may need a clear stain or coat every few years but it's cheaper than composite or exotic wood. Pressure-treated pine is usually the cheapest. However, the chemicals used to make it are harmful to the environment. It may become discolored or split.
Which is better PVC or composite decking?
PVC and composite decking look similar to the untrained eye. However, there are many differences between these two materials. The first difference is how they are made. PVC decking is composed of 100% recycled plastic. Composite decking on the other hand is created from a blend of wood fibers and plastic products. Both materials are extremely durable and are a very good choice. PVC is an extremely low maintenance material that can last a long time. For these reasons you may choose PVC over composite decking. Both materials offer durability and stain resistance. If you want the look of wood, you should go with composite decking.
What are the advantages of composite decking?
It's easy to understand why you may be considering composite decking. It's relatively inexpensive and easy to work with. Composite decking is low maintenance and resembles the look of a wooden deck. A real wooden deck requires a lot of maintenance which is why many homeowners choose a composite deck instead.
Composite also comes in all sorts of different colors. They don't have to be stained to compliment your house or the atmosphere you are trying to create. You simply buy the color you want. Homeowners also favor that composite decking is made of recycled materials. The technology for composite decking is improving. Some composite decking now has a hard plastic shell on the outside to make it more durable. This lowers staining, fading, scratching, and mold.
What are the disadvantages of composite decking?
Composite decking has its pitfalls. It isn't as durable as other materials, and it is more expensive than some. It also doesn't look completely natural. Compared to pressure treated wood, a composite deck can cost 15 to 20% more. However, it requires less maintenance. With a composite deck you will need to sweep leaves and dirt off regularly, as you do with most outdoor surfaces. You will also have to wash them down every once in a while. Using a hose is a good option for both of these problems.
Lastly, you'll have to "comparison shop." This means looking at all your options. There are so many different composite manufacturers and types of composite decking. You'll have to compare prices, appearances, and durability, as well as look for warranties.
What credit score is needed for deck financing?
There are several ways you can go about financing a deck. You can use a home equity line of credit or home equity loan. You could use your credit cards to pay for the building material and the contractor to hire the laborers and complete the construction. You may also consider a personal loan or home improvement loan. Based on the way that works best for you , you are still going to need somewhat of a decent credit history to qualify for any of these methods of financing.
If you go the way of a personal loan, you have two main choices between a secured or unsecured personal loan. A secured personal loan is an excellent option for someone that has such a low credit score that lenders would never consider an unsecured line of credit. You may have a boat, RV, or spare vehicle sitting around that could be used as collateral in order to get the funds you need to finance your deck construction project. You can also use assets such as stocks and bonds, jewelry, and even any precious metal holdings you may have. Either way if you have a credit score of 579 or below, finding a secured personal loan by using an asset as collateral may be your best choice.
If your credit score is more in the mid-600s, maybe 620 to 670, then you may have an excellent chance of acquiring an unsecured personal loan to finance your new deck. A new deck can cost you anywhere from $16,00 to $22,00 on average. It could cost even more depending on the price of lumber at the time of your deck's construction. That being said, you will need a pretty significant sized personal loan to ensure your deck is paid for from start to finish.
The better your overall credit score is when you apply for your deck financing, the better your interest rate will be. At a minimum, you will likely need a credit score of at least 580 to qualify for an unsecured personal loan.
Can I get a deck financed with bad credit?
Yes, even if you have bad credit, you can still have your deck construction project financed. The process may be a little more complicated than someone who has good credit, however, you should still have some options to consider. Aside from a home equity loan or home equity line of credit, you still have access to credit cards and personal loans.
A personal loan may be a decent choice for a homeowner looking to build a deck without borrowing against the equity in their home. While you may pay higher interest rates with a bad credit score, a deck can increase the value of your home while providing an outdoor space to entertain and spend quality time with friends and family. The benefits of building a deck may help justify the cost of financing. In most cases, there is no urgency to build a deck. While you may be impatient, you can usually wait. If you can spare some extra time, you may want to improve your credit score before applying for deck financing. A higher credit score should result in lower interest rates, higher loan amounts, and other perks. Whether you have good credit or bad credit, applying for any type of loan with a cosigner may increase your chance of approval.
Should I finance a deck with bad credit?
Financing a deck with bad credit is something you could do, but do you want to? This question is tough to answer without knowing the specifics of an individual's financial situation. However, you should ask yourself if you already have too many other debts that you need to consider paying down before adding a deck to the house. This may not be a bad thing to do before taking on a new line of credit when you already have bad credit. If you spend a few months working on paying off some credit cards and taking care of some other outstanding bills, then when you do apply for your personal loan 6-months or so down the road, you should qualify more easily and enjoy the benefits of lower interest rates and the absence of additional fees. This delay in your deck financing may give you an excellent opportunity to improve your overall credit situation.
Deck financing vs paying cash with bad credit
If you are looking to build a deck and you have bad credit, if possible, paying cash may be a better option for you in the long run. Not everyone with bad credit has a pile of cash readily available, but if you do, then paying cash will save you money in interest. The catch is, if you spend all of your cash on a new deck, then what happens if your AC unit goes out or you have other emergency expenses? You would have to finance those expenses in exchange. You are simply changing out one for the other. However, if you finance the deck from the start, then you can hold on to your rainy-day funds and simply pay off your deck by making easy monthly payments. You still will have to pay interest and it will cost you more than paying cash, but you will still have your emergency fund readily available for other untimely expenses that may arise.
Do deck builders offer financing for bad credit?
The short answer is yes, builders may offer financing to bad credit borrowers for a new deck construction project. This could be a viable option for some individuals, but it may not be the best for others. It all really depends on the builder and their individual financing program.
When you are looking for a builder, always seek all the details of their financing program. Some may charge an additional premium to finance. They may require a large cash deposit as well. Some will also require you to increase the size of your deck project to qualify for their financing program. Also, make sure to ask how long it takes to go through the qualification and loan application process. That could add on a great amount of time depending on the builder. With a personal loan through an online lender, you could see financing for your new deck in as little as one business day.
Should I hire a contractor to build my deck with a low credit score?
If you are looking to build a new deck and you have a low credit score, you may be looking to lower your overall cost of the project so you can lower the loan amount. There are many ways to lower the cost of the deck installation. If you are skilled enough, you may be able to simply purchase a deck's materials and the building plans that come along with it and do most of the work yourself. You may have some friends and family who have offered to assist you. That may be an excellent way to cut some costs and avoid paying a contractor or builder, however, you will want to make sure you are fully qualified to do the project. Any mistakes that you make may have cost implications by needing to hire someone to redo some of the construction or it may end up decreasing the value of your home due to shoddy craftsmanship.
What are the pros and cons of deck financing?
Having a deck can add value to your home and increase your enjoyment of your living space. It provides a functional space to enjoy the outdoors and to entertain. The downside is that a deck can be an expensive project. The price of lumber has gone up significantly in the last two years. In addition to that, supply chain issues have made materials harder to get, which has pushed up prices. So, you can expect your deck to cost quite a bit. Many people will opt for financing a deck rather than paying cash due to the cost. Deck financing can be an excellent option for homeowners for several reasons. Let's take a look at the pros and cons of deck financing.
PROS
Reasonable loan amounts. A wood deck, on average, costs $17,000. If you want a composite deck, the average cost is $22,500. Most lenders will fund personal loans for these amounts, so you probably don't need to go through a complicated financing process. You can be approved very quickly and sometimes have the money within one or two business days.
Low interest rates. If you can find a loan without an origination fee, your cost of borrowing could be pretty low. Low rates and no origination fees mean that these charges won't increase the cost of your project significantly.
Start building your deck today. You may not have the cash on hand. Deck financing lets you start your project right away.
Save cash for emergencies. Financing allows you to keep your cash for something else, like emergencies or other expenses.
Fixed payments. Payments are fixed so that you can plan for them each month.
CONS
Interest and fees. Interest and fees on a personal loan increase the cost of your deck.
Monthly payments. Having a personal loan adds to your monthly expenses.
Credit impact.Financing for a deck should appear on your credit report and impact your debt-to-income ratio. Adding to your debt load could make it harder for you to borrow if you need money for something else, like a car.
Missed or late payments may affect credit.If you don't make your payments, your credit rating will decline.
Will a deck increase home value?
Decks can increase home value. Wood decks are known for having the best return on investment. Wood decks are usually more affordable while still offering all of the same benefits of having a deck. Therefore, you may find a better ROI from building a wood deck. For existing and potential homeowners, decks provide extra outdoor space for dining, relaxing, socializing, and more. In addition, decks can provide a quiet outdoor space to unwind after a long day or prepare for a long day. Decks that are built well and properly maintained can enhance the visual appeal of a home too.
Is it cheaper to build a patio or deck?
The materials you choose, the design you want, and the labor required to complete the project will influence your building costs. Generally, a patio is quite a bit cheaper to build than a deck. A patio, on average, costs $10-$20 per square foot to install, while a deck costs about $35 per square foot to build.
Adding to the cost of a patio is if you need to level the space. Leveling the area typically requires special equipment and additional labor. Your costs will also increase if you install extras to your deck or patio like a roof or you have it screened in.
What adds more value to a home, a deck or patio?
Both a deck and patio can add value to a home. However, the value either of them adds can depend on several factors. Factors such as the location of your home, deck or patio design, and the condition they are in will affect the value. On average, a patio can increase the value of your home by 8-10%, while a deck can add between 8-10% to the value of your home.
What is the return on investment for building a deck?
The return on investment (ROI) is how much money you can expect to get back relative to how much money you spent. For example, if you spend $10,000 on your deck and get an additional $10,000 back when you sell your house, your return on investment is 100%. As we have seen, a deck can be an expensive project.
Choosing higher grade materials, installing additional features, and hiring contractors to build it will add to the cost. So how much can you reasonably expect to get back relative to what you spent? The ROI for a deck is between 70%-80%, with the average being 75.6%. If you spend $17,500 on your deck, you can expect to get back between $12,250-$14,000. A well-maintained deck can make your property look nicer and give the impression of added space.
Do you need a permit to build a deck?
When you do exterior home renovations, you usually need a permit. Different municipalities have different rules, so you must check with your municipality to see if a permit is necessary. There can be exemptions to the requirement for a permit based on the size of the deck, how far above ground it will be built, whether it is the home's exit door or not, and if it's connected to the house. If you have a contractor install your deck, they should know whether or not a permit is required. Checking with your municipality will give you the correct answer too. It's best to have any permits in place before you begin your project to avoid problems down the road.
Can I get a loan to repair my deck?
You can get a loan to repair a deck. The cost of the deck repair may impact what type of loan or financing is best. Personal loans are often used for home repairs such as deck repairs. In most cases, lenders don't monitor the funds once they are released. That means they deposit them into your account, and you decide how to spend them. Personal loans usually have a fixed rate and fixed payment. While you will be committed to a monthly payment, it should not change if you have a fixed loan. Qualifying for a personal loan is fairly simple. You can visit your local bank or credit union to see if they can help or you can stay at home and take advantage of online lenders. At Acorn Finance you can access personal loan offers from top national lenders without impacting your credit score. Online lenders may have less strict requirements than banks or credit unions. While taking a loan may involve additional costs, neglecting home repairs or deck repairs may lead to more damage and more costly repairs. In most cases, it's better to address problems as they are recognized to ensure your home and property are unkempt properly.
What is the best way to finance a deck?
There are several different deck financing options available. The best way to finance a deck can depend on your personal finances. Personal loans are one of the best options for most borrowers. They are unsecured and fairly easy to qualify for. In addition, they can provide plenty of funds to build a deck. A majority of lenders can offer personal loans. Therefore, you will want to shop around for the best deal. At Acorn Finance you can check personal loan offers without impacting your credit score. Acorn Finance has a network of top national lenders that specialize in home improvement loans.
If you are doing several home improvement projects including a deck addition, you may want to consider a secured loan option. However, if you are just building a deck, a personal loan should be suitable for financing. Secured loans often have lower interest rates and higher loan amounts since they are secured by the equity in your home. If you default on a secured loan you risk losing your home.
Can you finance a new patio?
Financing is available for patios. Whether you want to cover the cost of a new patio, patio furniture, landscaping, or anything else, you can use a personal loan. If you don't have enough cash on hand, you should consider financing to expand your budget. Afterall, home improvements such as adding a patio can increase home value. You will want to make sure it's done the right way. Personal loans are available for a variety of credit scores and come in a variety of loan amounts. You should determine how much you need to borrow and check offers to decide if a personal loan makes sense.
Can you finance a concrete patio?
Yes, you can finance a concrete patio. You can really finance any kind of patio. If you are working with a contractor they may offer financing, otherwise you should consider using a personal loan. Personal loans are typically funded as a lump sum so you can use the funds to pay a contractor, purchase materials, or cover any other expenses related to your project. Most personal loans do not have spending restrictions so you can use the funds however you would like.
Can you finance a Trex deck?
Yes, you can finance for a Trex deck the same way you would finance for any other deck. Most people choose to use home equity loans, personal loans, or credit cards. You also need to factor in the cost of installation, as Trex has special installers that can come to the house and know how to use all the right materials.
Is it a good time to build a deck?
Building a deck is usually always a good idea. Fall season may be one of the best times to build a deck because it's considered the off-season. Contractors may have less jobs during the off-season, thus motivating them to work for less money. They may also be able to complete your job faster since they have less demand. If you live in an area such as San Diego, California, you can probably build your deck any time of the year since the weather is usually very nice.
How much does a 20'20 composite deck cost?
Usually, contractors will charge for a deck by the square foot. If you are getting an entry-level composite deck, it can be about $20 per square foot for a total of $5,821. The national average cost is $28 which means you will have a total of about $8,064 once the job is done. Premium composite decks can be even more expensive with an average of $38 per square foot and a total of $10,826.
Some contractors charge separately for labor and work fees, so always ask for an estimate and the total costs before you allow them to start the job.
How often does a wood deck need to be replaced?
Decks made from wood planks can last about 15 years. Structural wood lasts longer and will usually have a lifespan of 10 to 30 years. Composite decking has a large range and can last between 8 to 25 years depending on the wood and the quality of the work. For this reason, you always want to choose a reputable and professional person to work on your deck and patios. This can help ensure the wood lasts a long time and can go longer in between replacements.
Once you see signs that your wood deck needs to be replaced, you should contact a company right away. This will make sure there are no additional structural problems.
How much should a deck cost to replace?
This really depends on the deck you have and the material that needs to be replaced. First, you will probably need to pay for the old deck to be removed. This is usually $5 to $15 per square foot. You will need to know how big your deck is and see how much it will cost per square foot. Before allowing the contractors to do any removal, make sure they give you an estimate of the cost so you can agree to it. If you are getting the deck renovated, you will probably spend about $1,685.
If you are getting an entirely new wood deck, you can expect to spend about $14,360. A new composite deck may be about $14,360. If you are adding more features, the total cost might be even more.
Can you finance a deck replacement?
Yes, you can finance a deck replacement just like you would finance a new deck or a deck renovation. Personal loans are often used for deck replacement financing. In most cases, personal loans are unsecured making them less risky for borrowers. Alternatively, some homeowners may prefer to use their home as collateral and use a secured loan to finance a deck replacement. You will want to explore your options to pick the financing option that is best for you.
Is Deck Financing A Good Idea?
In conclusion, adding a deck can be a good investment and financing options are available for all credit types. When it comes to financing it's important to compare rates and terms for available offers. If you are looking into using a personal loan you should visit AcornFinance.com. Acorn Finance allows you to submit one application – that does not affect your credit – and receive multiple personalized personal loan offers within seconds. In addition, personal loans can be used for just about anything. So why stop with just a deck? Take advantage of the borrowed money and create your dream backyard or front yard!
Contractor Financing For Deck Building
Antiquated, traditional lending options in the deck industry are confusing, lengthy, overwhelming, and non-competitive. Acorn Finance changes all that. Keep reading to learn about deck financing with Acorn Finance.
We partner with numerous contractors, builders, and manufacturers in the Deck and Patio space to provide immediate access to numerous, competitive lenders.
Acorn Finance brings each of these lenders together to compete for each of your customers' build projects by providing your customer with the most competitive rates and terms available. As Acorn Finance continues to increase its lender partnerships, so increases the competition for even lower rates.
To partner with and compete on Acorn Finance's platform, lenders are required to meet the specific needs of Acorn Finance's contractors, builders, and manufacturers:
Applications must be quick, 2 minutes at most. Our example application is here.
Applications must be pre-approved in under 10 seconds. Lenders provide multiple offers for your customers to review and choose which option is best for them.
Funds must be deposited within 48 hours. Assuming no prior financial issues (such as bankruptcies), customers receive direct deposit within 2 days.
Eradicate all completion certificates. You're not answering to a bank/lender to receive compensation for services rendered. You set the contract with the customer.
Loan amounts must go up to $100,000. No more $65,000 caps.
Applications must not affect customer credit scores. Customers may apply 100 times per day without any impact to their credit scores.
And in response to Acorn Finance's partnered builders and manufacturers additional demand, Acorn Finance now offers up to $5 million in business and commercial loans!
Free Data Analytics and Ongoing Training
Acorn Finance provides particular and specialized training for each of our partnered contractors, builders, and manufacturers' sales agents, regional dealers, and business development managers. In addition, on a monthly basis, Acorn Finance provides your company's corporate officers with monthly data analytics regarding your sales reps, national regions, and/or industries so that Acorn Finance can determine potential weaknesses and inefficiencies in your sales and marketing practices while providing ongoing training to rectify any issues.
Acorn Finance is here to help your company grow in ways you never knew possible, much of which can't be fit onto a single web page. We're more than happy to share a quick presentation about tailoring Acorn Finance's unique platform and approach around your company's current tools, resources, and efficiencies. Everything we offer is 100% free; zero strings attached. That's what makes Acorn Finance the best option for you and your customers.
How Does Acorn Finance Compare?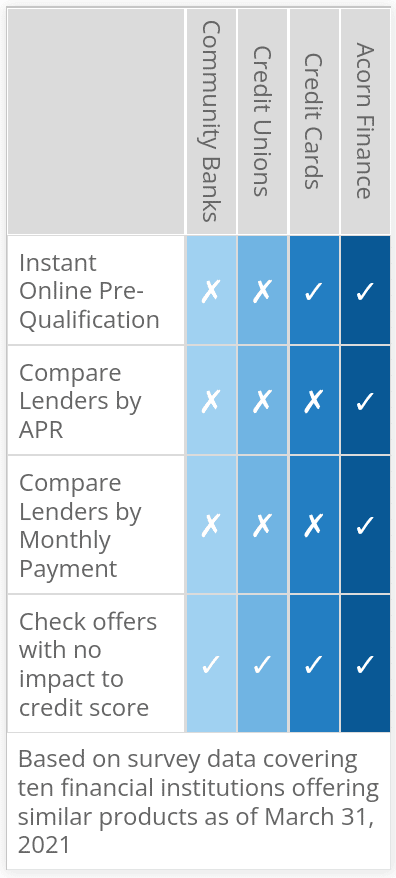 Compare Rates From Top Lenders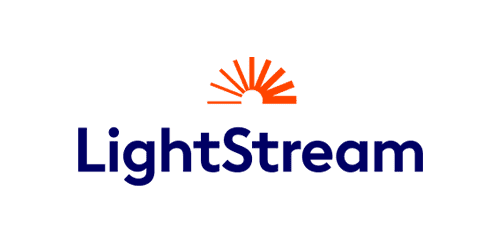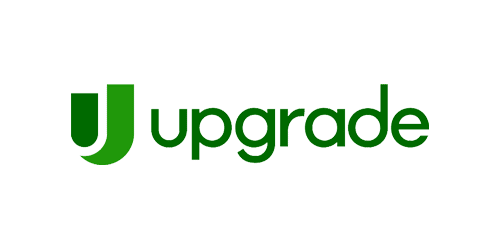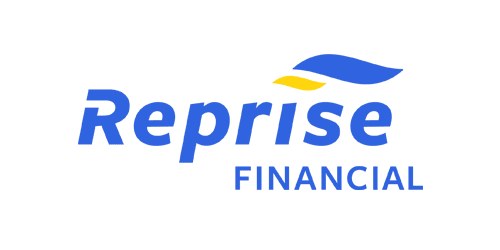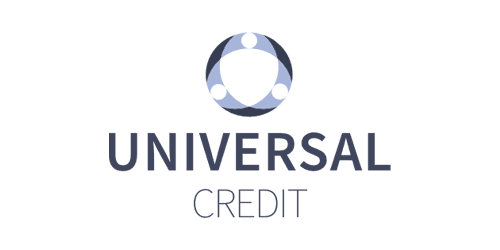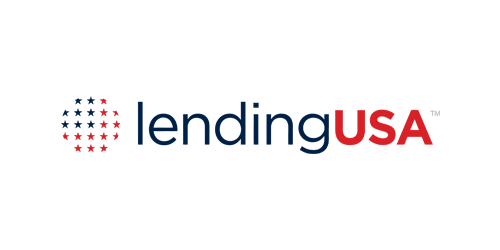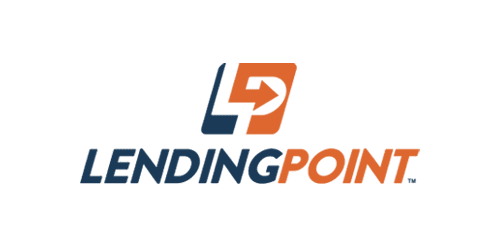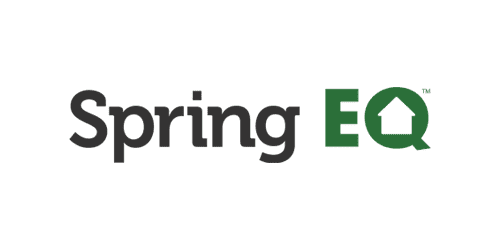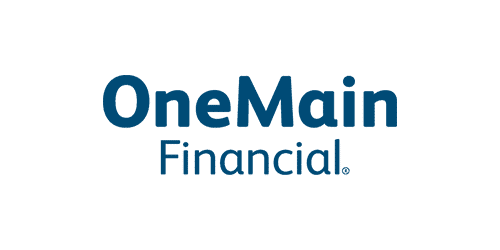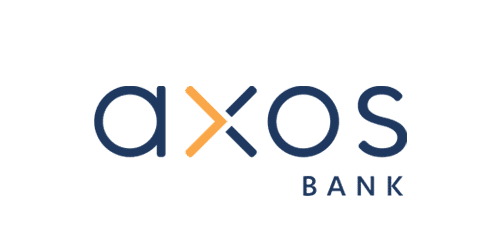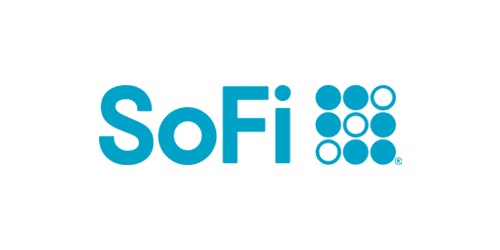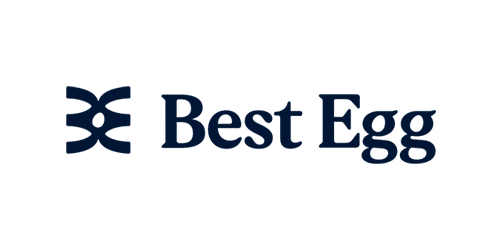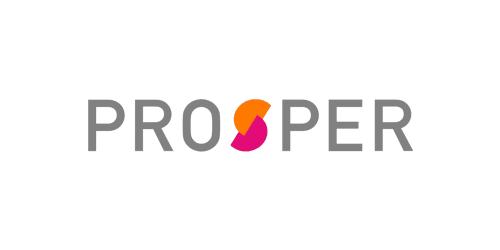 Deck Financing Calculator
Are You A Deck Building Contractor?
Stop letting deck financing deals slip away.
Close more sales with easy, affordable financing options for your customers
Get Started
Popular Home Improvement Projects
Barn Financing Options
One home, endless possibilities
Personal Loan Information