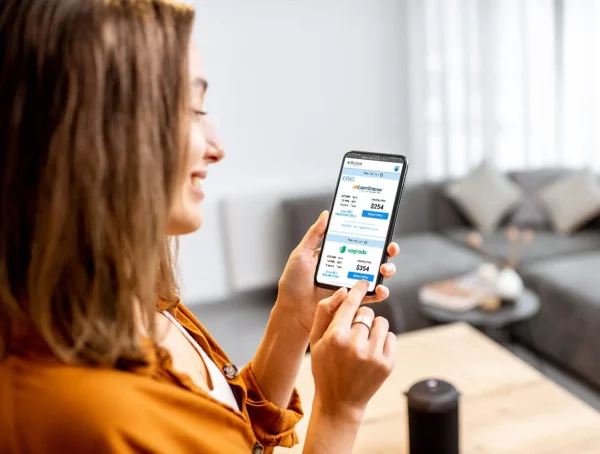 Indoor & Outdoor Fireplace Financing
Can you purchase a fireplace on finance? The answer is yes, just about any kind of fireplace can be financed. Having a fireplace in your home can radiate heat, thus increasing the comfort of your space. A fireplace can become the focal point of any room you place it in. It can provide a space for people to gather around when watching a movie or when enjoying some drinks and horderves. Maybe even a romantic date night when the kids are away for the weekend. In addition, a fireplace can save you money in the long run by reducing your heating costs.
How To Finance A Home With Acorn Finance
How To Get Finance For Home With Acorn Finance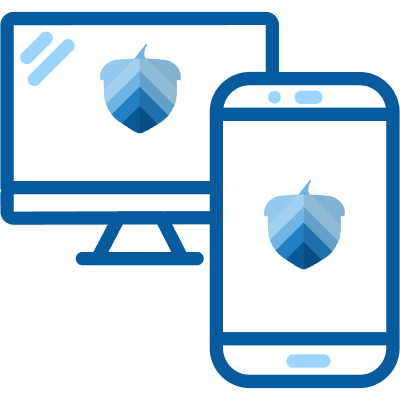 Fill out an easy online form to check for pre-qualified offers with no impact to your credit score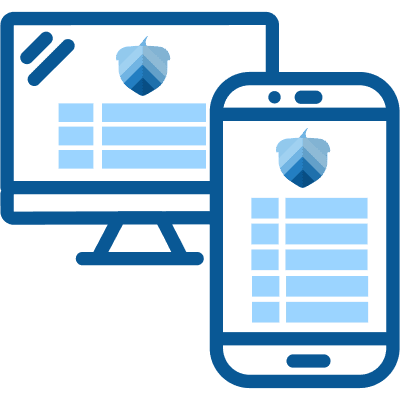 Compare terms and payment options to select the offer that's best for you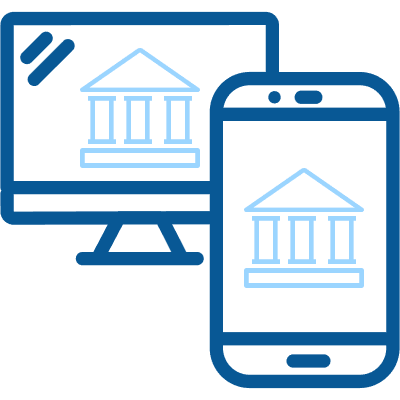 Complete your application on your selected lender's website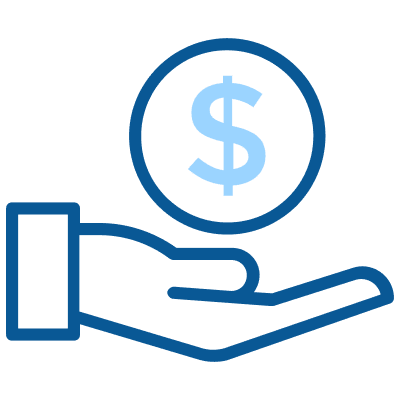 After your loan is approved, your funds should arrive within 1-2 business days2
Check offers
in seconds
Get pre-qualified for loan offers with an easy online form
Won't impact
credit scores
Checking offers will not impact your credit score
Competitive
payment options
Funding up to $100,000 and APRs as low as 6.99%1
Receive
funds quickly
Same-day and next-day available for certain offers2
"The first bank we applied with was disappointing. Your process is easier because of the soft credit inquiry, then you get offers, find the best one, and take it."
Lisa R.
"I was pleasantly surprised how easy this process was. It couldn't have been a better experience. Got just what I need for my home project and would do it again should the need arise."
Drew D.
Virginia | Deck and Roofing
"Your website was really easy to navigate. It was very clear and very simple to use. It was nice to be able to see all the different offers up front."
Sarah G.
"I like the easy online and 100% paperless experience of Acorn Finance. I received my money two days after completing my application."
Bob S.
"It was important to me that I could review my offers without any impact to my credit score, before deciding on the best loan option."
Carol R.
"The process couldn't have been any easier. I filled out a short form that took me less than 2 minutes and within seconds I got multiple offers from lenders."
Mike T.
Compare Rates From Lenders in Our Network
Learn More About Fireplace Financing
Whether you want an indoor or outdoor fireplace you can use financing. At Acorn Finance you can connect with trustworthy lenders that can provide electric fireplace on finance, fireplace insert financing, or just about any type of fireplace financing. Keep reading to learn more about why you should have a fireplace and how to purchase a fireplace on finance.
Can you finance a fireplace?
Yes, you can finance a fireplace. Whether you are looking to remodel your home to add a fireplace or purchase a portable fireplace, you can use financing. Regardless of your plans, if they exceed $1,000, a personal loan may be a good option for fireplace financing. Unsecured personal loans do not require collateral or money down. For some homeowners, personal loans are preferred as homeowners may not want to use their house as collateral. Secured loans such as a home equity loan, require homeowners to use their home as collateral.
Is a fireplace insert worth the money?
Whether fireplace inserts are worth the money or not, is really up to you. However, most individuals would agree that fireplace inserts are worth the money.
First, fireplace inserts are way more energy efficient than traditional fireplaces because the fire burns much slower and it contains an air-tight door system that keeps the heat going into the home and not out the chimney. The same closed-door system prevents cold air from getting in as well.
A fireplace insert can be a great way to convert a traditional fireplace into a gas or electric fireplace that should save you money on remodeling costs. You can save money on the remodel because the insert can simply be placed on the existing masonry of the fireplace.
Is a gas fireplace a good investment?
It is generally accepted that gas fireplaces have an excellent return on investment. They can bring together a living room, provide an additional heat source in the winter months, and can actually save you money on heating costs. Gas fireplaces can also make your home more desirable to potential buyers.
Also, if you are heating your home with electricity, you can have really high heating bills in the winter. Having a gas fireplace may let you turn your thermostat down and heat the room you and your family are using most frequently, instead of heating the entire house.
What does it cost to put in a fireplace?
Installing a fireplace in your home usually pays for itself over time by increasing your home's value and by decreasing your energy costs.
Depending on the type of fireplace and whether you are installing a masonry fireplace or not, you can expect to pay sometimes as low as only $100 for a small electric fireplace, to $5,600 for a masonry fireplace.
Let us breakdown the average price for fireplace installation by type:
Masonry fireplace: $3,500 to $5,600
Gas fireplace: $2,300 to $4,000
Wood-burning fireplace: $1,900 to $3,300.
Electric fireplace: $100 to $2,200.
Can I add a fireplace to an existing chimney?
Yes, by installing a fireplace insert, you can leave all the pre-existing masonry and chimney intact and simply convert it to an oil, electric, or gas fireplace.
How much does it cost to put in a fireplace and chimney?
If you need to install a chimney in addition to installing a fireplace, expect to pay what we discussed previously plus a good chunk more. How big that chunk is usually depends on what type of fireplace you have and what kind of chimney you will need.
A 30 foot stone or brick chimney and fireplace can cost more than $4,500. Masonry workers usually charge between $100 to $200 per foot. This does not include additional flues, chimney liner, or if you want a fireplace insert.
If you have a gas fireplace installed, you will need to decide if you want a ventless or a ducted fireplace. The cost for a gas fireplace that is ventless may cost you almost $6,000 plus an installation cost of anywhere from $2,300 to $10,000.
Ducted gas fireplaces should cost around $2,000 plus the same range of $2,300 to $10,000 for the installation cost.
Can you finance an electric fireplace?
Yes, you can finance an electric fireplace the same way you would finance a wood-burning or gas fireplace. In some cases, retailers may offer financing for an electric fireplace. Whether they do or not, you should always compare financing offers. At Acorn Finance you can check for fireplace financing offers in seconds with no impact to your credit score.
Do electric fireplaces raise your electric bill?
Yes, in general, electric fireplaces usually raise your electricity bill, however, the amount is usually pretty insignificant when you compare it to heating the entire house.
How much does it cost to run an electric fireplace per month?
The cost to run your fireplace for the month usually depends on how much you use it. The cost may also vary depending on local gas prices. But if you have a 1,500 -watt electric fireplace, using the national average for an energy cost of 12 cents per kilowatt-hour, it should cost about 18 cents per hour to run the electric fireplace on the maximum setting.
If you average 3 hours a day of fireplace use, that works out to 90 hours a month and approximately $16.20 on your monthly electric bill. Not too bad if you are lowering the temperature on the thermostat at the same time and not heating unused rooms at the same rate you are heating rooms you are using.
Do fireplace inserts increase home value?
If you are looking to remodel your home or you want to build a new home, a fireplace insert can be a good option. It costs less but will provide you with some of the same heating benefits as you can find with a fireplace. However, since the insert is not the same as a fireplace and is just a small addition to the home, it is not going to bring about the same value as a true fireplace.
For homeowners who are just adding the insert, it will mainly be there for personal enjoyment. Most of the time, it is not going to include a lot of value to the home at all. It will depend on the individual appraiser, but often it will not include any value at all.
Does removing a fireplace decrease home value?
If you own a home, you will quickly find that a fireplace is going to have an impact on the value of your home. Whether you are listing your home for sale or wishing you had a fireplace to turn on during a cold front, you may wish you had not removed your fireplace. In most cases, removing the fireplace will end up decreasing the value of the home. Most new buyers want that fireplace to stay there. They like the ambiance and all of the feeling that comes with the fireplace and if they find out it is removed, they are likely to pay less for the home.
Since removing a fireplace is often a big deal and can cost a lot of money, it usually does not make sense to remove it from your home. Even if you have no use for the fireplace and do not want the hassle of using it all the time, just closing it up and leaving it there is better than removing the fireplace completely. At least in this way, the new owners, if you ever sell, have a chance to utilize the fireplace if they choose and you can still make a profit from it too.
There is an exception to this though. If the fireplace is falling apart and in horrible shape, bad enough to cause a safety or health concern, then it is a good idea to remove the fireplace. A fireplace in poor condition may cause more concerns than benefits, therefore removing it may be a good idea. If you can afford to though, repairing it might be a better idea. If you are unsure what to do with your fireplace, you should consult a professional to see what they recommend.
Why do new homes not have fireplaces?
When you take a look at some of the older homes out there, it seems like all of them had fireplaces in them. This is a big selling point, especially if the fireplace is still in good condition. When we take a look at some of the newer homes though, it seems that fewer homes have fireplaces any longer. Surprisingly, this is not because fireplaces are less desirable than before. Some of the main reasons why these fireplaces are not as common in new homes anymore include:
They are expensive to install and maintain.
The homes with a fireplace cost more and may place them out of budget for many buyers.
The number of homes in the north where fireplaces are most popular are lower compared to the south, where a fireplace is not needed as much.
There are many other heating alternatives out there that you can use that are more efficient. With a heating system in the home, you are less likely to need a fireplace.
Heat loss that can happen with an open chimney, which can lead to higher heating costs.
There are some areas that are at higher risk of fires that will not allow fireplaces at all.
Adds to the home insurance liability.
Changes in heating and cooking options so using a fireplace is not as common.
When all of these come together, you will find that newer homes are not all going to have fireplaces. However, you can easily add one to your home, no matter how new it is, making it a hot commodity if you ever choose to list the home. If you live in an area with cold winters, a fireplace can especially increase your home value. Whether you want to add a fireplace or complete other home improvement projects you can use a personal loan for financing.
Which is better: a gas or wood-burning fireplace?
There are benefits and drawbacks to both gas and wood-burning fireplaces. If you are installing a fireplace, it is likely that you are going to go with a gas burning fireplace. However, homeowners that enjoy burning real wood and having a "real" fireplace, may prefer a wood-burning fireplace. Wood-burning fireplaces can be very expensive to put into your home and can raise the utility bills quite a bit because air seeps out through the chimney.
Most new homes that are equipped with a fireplace feature a gas fireplace. Gas fireplaces are more cost effective to install. They can still keep your home warm and can enhance the atmosphere by creating a warm and cozy feeling, similar to wood-burning fireplaces. In addition, gas fireplaces are easier for someone to hook up and you get a variety of different styles and types to ensure you can find the exact one that works for your home.
Gas fireplaces are also more energy-efficient. They do not consume a ton of energy on their own at all, but can warm up a whole room depending on the size that you choose. And since they are more environmentally friendly compared to a wood-burning fireplace, you get the benefit of doing something that is good for the world while keeping your home nice and comfortable.
If you are considering adding a fireplace to your home, you should consider a gas burning fireplace. Most homeowners prefer a gas burning fireplace so it may increase your home value more than a wood-burning fireplace. With just the flip of a switch you can start warming your home while enjoying the calming vibe radiating from the flames.
Can you put a fireplace in an old house?
While it often includes more work to add a fireplace to your older home, it can be done. Many of the older homes are going to already have fireplaces in them so you will not have to worry about them. But if you want to add a fireplace to a home that you already have, then you need to find a contractor who specializes in this. You may need to choose between a few options or be willing to compromise a bit to get that fireplace in with as little damage or risk to the home.
Do electric fireplaces save money?
Electric fireplace use is difficult to quantify precisely. It is a general rule, that overall having an electric fireplace is not going to cost you a significant amount more or less than simply using your electric heat.
You should save some money on your monthly electric bill, but will the difference be really noticeable? Most likely not, unless you are incredibly strict about using zone heating and you have one electric fireplace in your living area and one in your sleeping area. Then you can really keep the thermostat low all winter.
But, installing an electric fireplace is still a great idea to increase the overall value of your home and to make some reductions, even if they are small, on your monthly energy bill.
Coming home to a nice warm fireplace after a full day of work is a great way to relax and create an increased level of ambiance in your home. It's likely that you and your family will use it almost every night during the long winter.
When you are ready to install a fireplace in your home, you should visit Acorn Finance to check fireplace financing offers. Acorn Finance has a long list of top-rate lenders that offer unsecured personal loans for home improvement projects. Discover APRs as low as 6.99% through Acorn Finance lending partners, depending on your credit score. Homeowners can discover simple and competitive payment options through Acorn Finance. At Acorn Finance, you can submit one application and receive loan offers in 60 seconds or less with no impact to your credit score. Once you have claimed the best offer and finalized the loan, you can receive funds quickly.
Get pre-qualified for fireplace financing in seconds. . . apply online today!
How Does Acorn Finance Compare?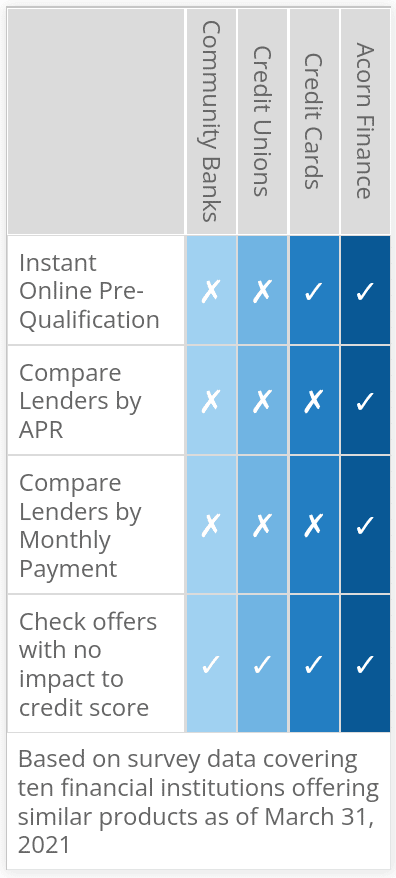 COMPARE RATES FROM TOP LENDERS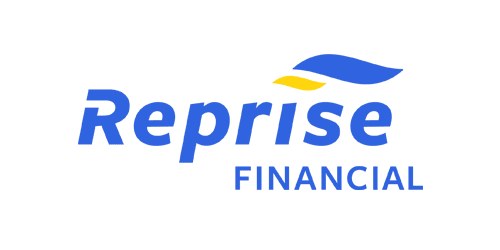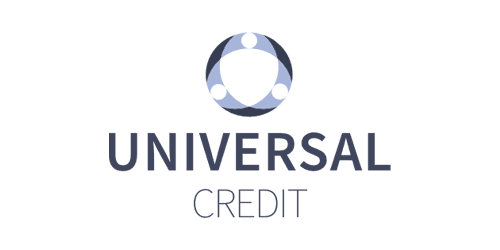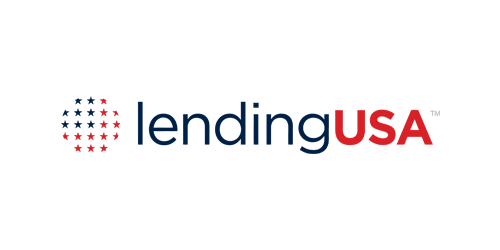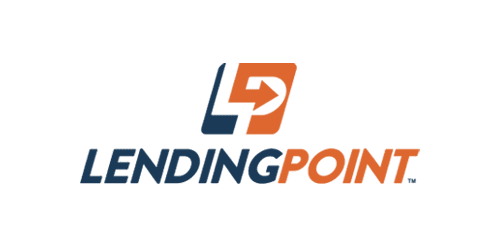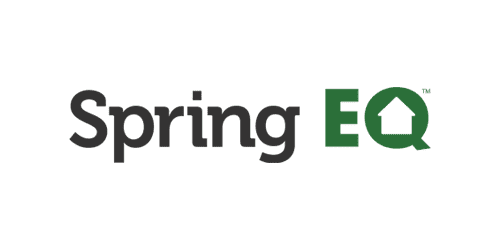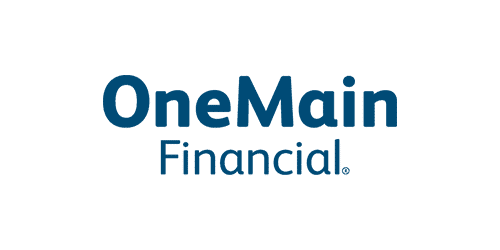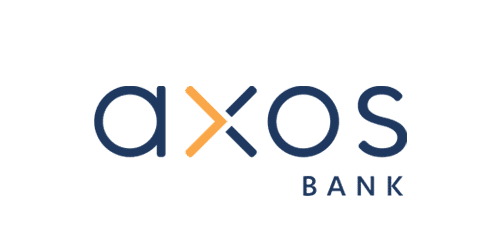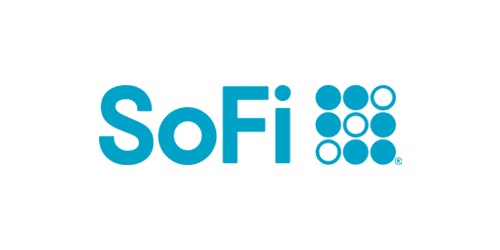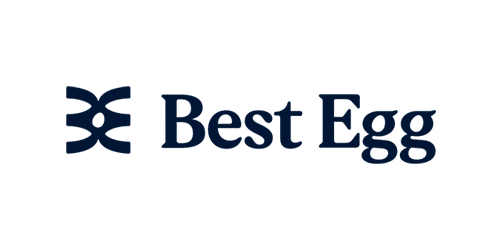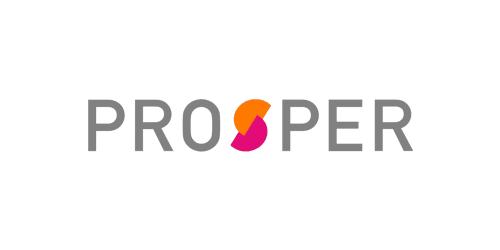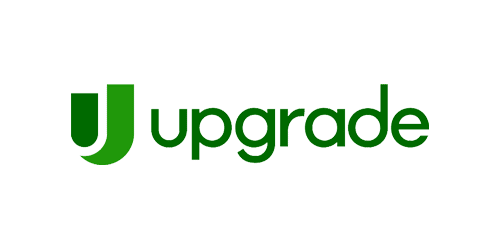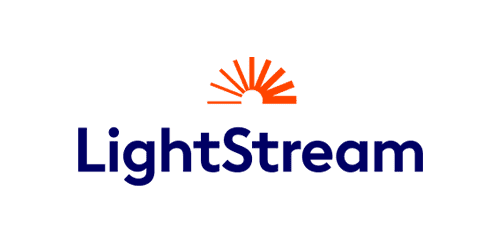 Are you a contractor?
Generate more revenue with Acorn Finance.
Offer customers the ability to finance their dreams with zero dealer fees.
Popular home improvement projects
Barn Financing Options
One home, endless possibilities
Personal Loan Information