Flooring Financing
Get personalized rates for hardwood flooring financing in 60 seconds without affecting your credit score
How much would you like to finance?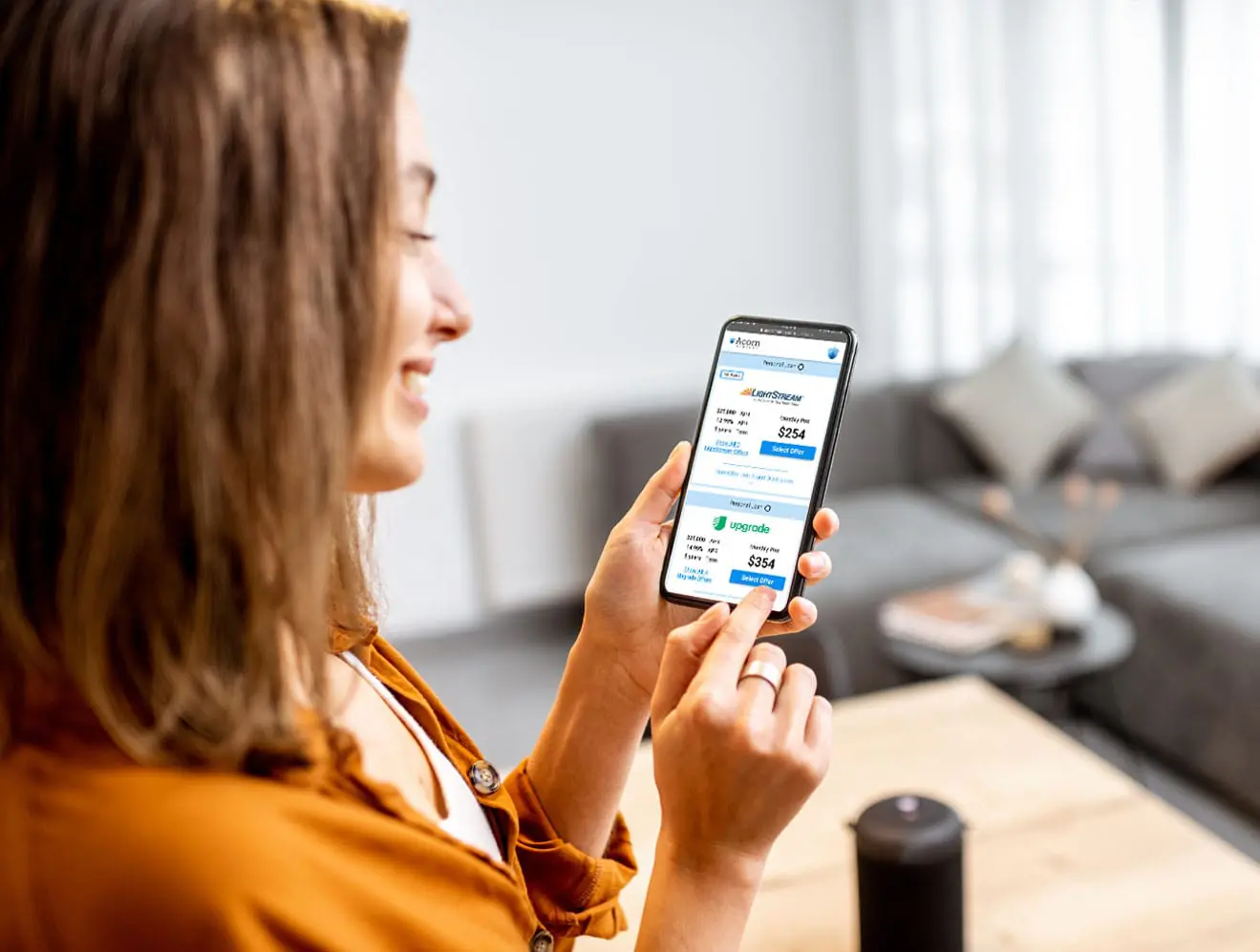 Flooring Financing for Good or Bad Credit
Acorn Finance gives you control when shopping for low rates on a loan to finance new flooring. We know home improvement loans like nobody else, and we let you compare personalized offers from lenders in our network with no impact to your credit score.
That means multiple loan offers for your new flooring in seconds.
We'll even help you check for pre-qualified flooring financing in seconds with our broad network of national lending partners.
You can easily sort the offers based on what's most important to you: interest rate, payment amount, length of the loan term.
That means whether you're looking for a loan to repair your home or plan to remodel in the future, Acorn has your back.
Our 100% online, customer-friendly process is designed to help you find affordable payment options with lenders that can quickly finance your new flooring without the hassle.
Check Offers
Quick. Simple. Secure.
How To Finance Flooring Today
Check New Flooring Loan Offers With No Impact To Your Credit Score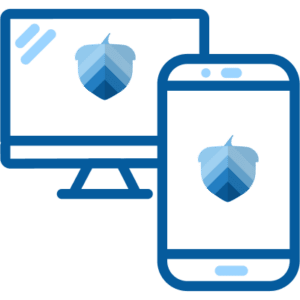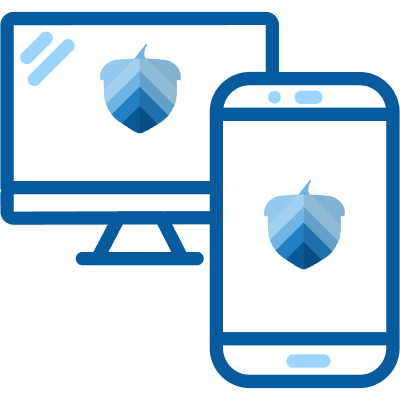 Fill out an easy online form to check for pre-qualified offers with no impact to your credit score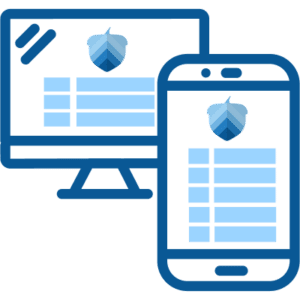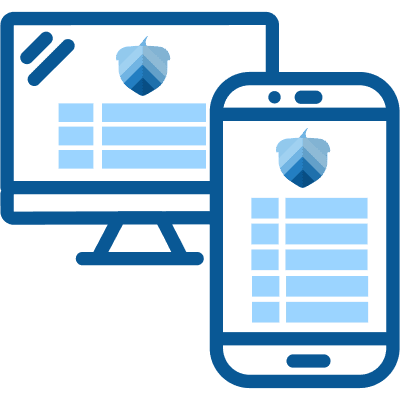 Compare terms and payment options to select the offer that's best for you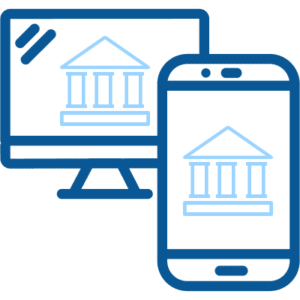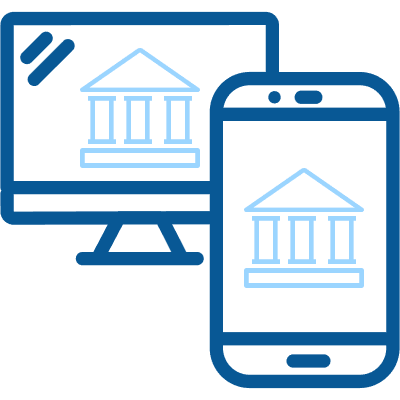 Complete your application on your selected lender's website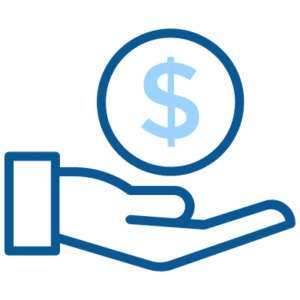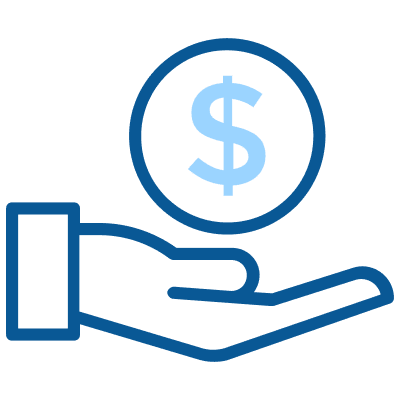 After your loan is approved, your funds should arrive within 1-2 business days2
Check Offers For Flooring Financing
Check offers
in seconds
Get pre-qualified for loan offers with an easy online form
Won't impact
credit scores
Checking offers will not impact your credit score
Competitive
payment options
Compare rates from our network of lenders
Receive
funds quickly
Same-day and next-day available for certain offers2
Compare Rates From Lenders in Our Network
Hardwood Flooring Financing Options
If your home is in need of new flooring, but you don't currently have enough funds to pay for the project upfront, you might think you're out of luck. Fortunately, flooring financing makes it easy for almost anyone to get a floor they'll love without paying for it all at once.
The description of a house as being "four walls and a roof" might technically be accurate, but if one more item were added to that description, it'd likely be a floor.
We often take floors for granted, yet we walk on them from the moment we step foot inside our homes. Flooring spans from room to room — upstairs and down — and generally covers every square inch of a home's foundation. For this reason, flooring also tends to be quite expensive.
What Is Flooring Financing?
Flooring financing is a financial arrangement in which a homeowner has a new floor installed but pays for it over the course of several months — or even years — rather than paying for it when the job is done. This type of arrangement makes a lot of sense for many homeowners, and numerous flooring finance companies exist to help such buyers.
Do flooring companies offer financing?
Some flooring retailers and companies may offer financing. It's a good idea for flooring companies to offer financing as it makes their products more affordable and can encourage customers to spend more money. Some retailers may partner with lenders that can offer promotional 0% financing. However, you'll most likely need good credit to qualify. If you use financing offered by a flooring company you should review the terms carefully. It may be a good idea not to mention that you need financing until you have negotiated the price of the products. If there are any finance fees the retailer may try to pass them along to you by selling products at a higher price. If you use a personal loan for flooring financing you will be considered a cash buyer and you may have more negotiating power.
What time of year does flooring go on sale?
The best time of year to buy flooring is different than many other home products. For example, if you are buying appliances the best time of year is usually on holiday weekends. However, with flooring the best time of year to purchase is usually around the New Year. Demand is usually lower around this time which means prices are lower too. If you can't make the New Year work for flooring shopping, you may be able to find good deals mid to late May. Some retailers may get new products in around this time, thus encouraging them to get rid of old products. Sales may be slow around this time of year as well with many people focused on the upcoming Memorial Day holiday and graduation season.
What is the best month to buy flooring?
When it comes to getting a good deal, timing really is everything. If you are looking for the best deal on flooring, you should consider purchasing in January. Historically, prices go down in January for carpeting and flooring. As we mentioned earlier, mid to late May may also be a good month to purchase flooring. Keep in mind that the cheapest flooring is not always the best flooring. It's important to shop for value – high quality flooring at a discounted price. Similar to most things, there can be a big variance in the quality of flooring based on price.
What is the cheapest flooring option?
One of the cheapest and most affordable flooring options is vinyl flooring. Vinyl flooring can be installed anywhere in your home and is known for being durable and waterproof. In addition, it's very easy to maintain and can last as long as 25 years. If you want vinyl flooring to last you will want to make sure that it is properly installed. Vinyl comes in a variety of colors and styles and can mimic the look of various types of flooring. On average homeowners spend about $2 ro $12 per square foot for vinyl flooring and installation. You may even be able to watch some YouTube videos and install vinyl flooring on your own. If you are able to install vinyl flooring DIY style you can save about $1 to $2 per square foot. Vinyl flooring is recommended for kitchens, bathrooms, basements, family rooms, and laundry rooms. If you are looking to mimic the style of hardwood or stone for a more affordable price, you may want to consider laminate flooring. Laminate flooring is comparable to vinyl in terms of cost but may not be as durable. Homeowners should avoid installing laminate flooring in areas that are prone to water such as the kitchen and bathroom.
What flooring is in style in 2021?
Vinyl flooring is extremely popular for 2021. In addition, experts are confident that vinyl will be in style for quite some time. Vinyl is stylish, durable, and affordable. In addition, it's offered in an overwhelming amount of styles and colors. In addition to vinyl flooring, tile, laminate, carpet, and engineered hardwood are also trending. Taking it one step further some trending colors are gray, blonde, white, cool tones, high variation, and black and white. Distressed, hand scraped, and wire brushed vinyl styles are predicted to be very popular for 2021. Stone-look vinyl tiles mimin the look of expensive stone and are very popular in 2021. When it comes to choosing flooring, you may be tempted to pick popular styles, patterns, and colors. If you are planning to sell it may be a good idea to pick timeless styles that are loved by many. However, if you are remodeling a space that you will live in a while, pick the flooring that you enjoy the most and fits in your budget.
Is it OK to have different flooring in different rooms?
There are no rules when it comes to picking flooring for your home. If you want different flooring in different rooms, go for it. If you want the same flooring in the whole house, go for it. However, most experts say there is no need to change flooring from room to room. When decorating your home you should try to create consistency and flow. With that being said, it may be best to keep flooring consistent. If you want to break up spaces you may want to consider one type of flooring for all the bedrooms, one type of flooring for hallways, and one type of flooring for the kitchen, laundry room, and bathrooms. If you are having a hard time imagining what your home would look like with different flooring you should be able to use online design programs to project a visual image of what your home could look like.
How do people afford new flooring?
Affording new flooring is easy when you use flooring financing. Whether you have good credit or bad credit you can qualify for a personal loan for flooring financing. Other ways people afford new flooring can include good old fashioned savings, credit cards, or home equity loans or lines of credit. Compared to personal loans credit cards usually have high interest rates and lower spending limits. While home equity loans usually have low interest risk, they are harder to secure and require collateral. Some flooring retailers may offer financing options as well.
Do You Need Good Credit to Finance New Floors?
If you're considering financing a new floor, you might be wondering how your credit history factors into the arrangement and if you need to need to have good credit in order to get approved. In most cases, your credit record — and specifically your credit score — will play a role in determining whether or not you're approved for financing. And if your credit score is less than stellar, yet you are still approved for flooring financing, bad credit could translate into higher interest rates and shorter repayment periods.
How Much Does It Cost to Install 1,000 Square Feet of Hardwood Floors?
The cost of hardwood flooring for your home can vary dramatically based on several factors, namely the type of wood you choose and the cost of living in your community. For instance, flooring made from cherry, walnut, or maple wood is typically more expensive than flooring made from oak or ash wood. And if you happen to live somewhere such as San Francisco, New York, or Washington, D.C., you can expect to pay significantly more for 1,000 square feet of hardwood flooring than you would pay in rural Indiana.
According to popular hardwood flooring cost calculators, the average cost to install 1,000 square feet of oak or ash wood flooring starts around $5,500 but could be as pricey as $15,000 based on where you live. And 1,000 square feet of the more expensive woods (i.e., cherry, walnut, and maple), can cost anywhere from $8,500 to $20,000 at the end of the day.
How Much Does It Cost per Square Foot to Install Hardwood Flooring?
Based on the above figures, the cost of hardwood flooring per square foot can range from $5 to $15 for oak or ash wood, and from $8 to $20 for cherry, walnut, or maple flooring. And although pricing remains relatively fixed throughout the year, the best time to buy hardwood floors is usually in the fall, when weather conditions in North America are more favorable for installation.
Which flooring option cost the most?
Marble natural stone flooring is among one of the most expensive luxury flooring options. Hard or solid wood floor is up there with marble in terms of price. However, hardwood flooring is more likely to have a better ROI. Stone flooring creates elegant vibes in a home. When we think of stone flooring most of us imagine a grand entryway, a fancy hotel, or a castle of some sort. One of the reasons stone is so pricey is because it's extremely heavy and expensive to transport. In addition, quarrying for the stone is an expensive business. In some cases, they may need to quarry below ground which can be even more expensive. To top it all off, stone is pricey to install and usually requires the most labor hours. If you like the look of stone but it's out of your budget, you could use porcelain tile. Porcelain tile is available in a variety of colors, sizes, and designs and can be made to look similar to natural stone flooring. An alternative for hardwood flooring are laminate flooring. You can find high quality laminate flooring that is much more affordable than real hardwood floors. In addition, laminate flooring is extremely durable.
How Do You Calculate How Much Hardwood Flooring Is Needed?
In order to find out roughly how much hardwood flooring you'll need, all that's required is a tape measure and perhaps a calculator. Start by measuring the length of a room, then multiply that number by the room's width. Repeat for each room and add the totals up to get an estimate of the amount of flooring you'll need.
What Is the Lowest-Cost Material for a New Floor?
If hardwood flooring is too rich for your blood, you'll be happy to hear that there are numerous less-expensive options including laminate flooring, ceramic tiles, cork, and carpet. Perhaps the lowest-cost alternative, though, is sheet vinyl flooring, which can be as cheap as $0.50 per square foot.
What Is the Priciest Material for a New Floor?
If money is not an object and you only want the best material on the market, stone flooring is generally considered as good as it gets. Stone offers several advantages over other types of flooring, but it can also be near-impossible to repair a chip or crack should one occur.
Does It Matter If I Get Wood or Carpet Flooring?
The decision of wood versus carpeted flooring comes down to your personal taste and what you like to feel beneath your feet. Many people prefer hardwood flooring for its timeless appearance and ease of maintenance, yet others opt for the soft, cushiony feel of carpeting. Regardless of which type of flooring you choose, financing options will likely be available to you.
Can you finance new flooring?
You can finance new flooring with a personal loan, if you choose to. If you have good to excellent credit, a bank or credit union should give you a personal loan with a competitive interest rate. You can then make monthly payments until you have paid the loan back. If you aren't offered a loan with good terms or have trouble getting a loan, there are some other ways you can pay for new flooring.
Cash: Paying in cash is always the best idea, if you have it. This way you don't have to worry about interest or making payments. Cash might be the best option for vinyl or linoleum. These materials don't cost as much to begin with. Therefore, it might not make sense to take a loan out for these flooring materials. It might also make more sense to pay with cash if you are only doing one room or small area of the home.
Home equity loan: If you choose not to pay cash or use a personal loan, a home equity loan could be another option. This will use the current value of your home to determine how risky you are as a borrower. The value of your home will also determine how much of a loan you are granted. You will need to have equity in your home to qualify for a home equity loan, hence to the name.
Refinancing the mortgage: If you can get a loan for at least 1% below your current mortgage, you might want to consider refinancing. This can save you money in the long run and may not be as expensive as taking out a personal loan.
Roll it into a new mortgage. If you are buying a new home that you anticipate needing new floors, you can add in the cost to the mortgage you are taking out. This can be a cost-effective way to be able to get new flooring in your new home.
How much does new flooring cost on average?
This depends on the kind of flooring you are putting in. Some materials, such as hardwood, are much more expensive than other kinds. Most flooring will cost anywhere between $1,500 and $4,500. The average price for a 500 square foot space is about $3,000.
The location of your home and the contractor you hire can also affect the cost. For wood flooring, you may be looking at a cost of about $6-$10 per square foot. For some materials and locations, the price can be as high as $22.
Laminate flooring should be about $1 per square foot and tile should be about $2 per square foot. High-end tile can be very expensive at about $100 per square foot or more. If you are looking to get high-end tile or wood, you will need to be willing to pay a premium price. Some homeowners choose to get fake wood or tile that looks like wood instead. This can save valuable money and if installed correctly, you won't even know the difference.
Also, consider the labor fees. You should also choose a contractor with extensive experience that can ensure the flooring is laid correctly and doesn't give you any issues in the future. Experienced contractors may cost more than ones who are novices. Always ask the contractor for an estimate before any work begins. Ask them to keep you updated with work, so you aren't surprised with any costs later on.
The labor for laminate hardwood should be about $1-$2 per square foot. Real hardwood should be about $3-$9 per square foot. Tile labor is the most expensive at about $6-$8 per square foot. Carpet installation should be similar to laminate costs. Carpet usually costs between $1 to $3 per square foot.
Underlayment is also a big part of the cost of new flooring. Make sure you factor this in before starting the flooring work. You may also have to pay for the removal and disposal of the existing floors. Check the following chart for an estimated cost of what new floors might cost you.
Laminate Hardwood – $850-$2,300
Real Hardwood – $3,000-$5,500
Tile – $3,500-$5,500
Carpet – $1,500-$4,000
This would be the estimated cost for 500 square feet.
Can you finance replacing old flooring?
You can finance replacing old flooring with a personal loan. A small personal loan with low interest can give you the money you need to get started installing new floors. At Acorn Finance, they can help you shop for lenders. At Acorn Finance you can check offers from top national lenders with no impact on your credit score. Homeowners should take advantage of the opportunity to compare several loan offers with minimal effort and no credit impact.
Can you finance hardwood floors?
Hardwood floors are the most expensive when it comes to new flooring options. They might require financing because of the high cost. The good news is that if you want to finance hardwood floors, many personal loans can be used to cover the costs. In addition personal loans can be used to cover any flooring project. At Acorn Finance you can check personal loan offers between $1,000 to $100,000. Personal loans may also be called home improvement loans.
Personal loans are best when they are unsecured and don't require collateral. The lowest interest you can get, the better. You should also get one with affordable payments that fit into your budget without causing added stress.
Is it cheaper to buy new floors or refinish flooring?
This depends on the flooring you have and the flooring you want to replace it with. It is almost always less expensive to refinish your hardwood floors. Replacing old floors is generally more expensive because you have to pay for ripping up the old floors and hauling away the materials.
The labor costs may also be more expensive because the workers may take longer to remove the old floors and put in the new ones. Even if you have some stains or other issues with the old floors, it will almost always cost more to replace them than to just refinish them.
There are some issues though that require you to get new flooring:
The floors have been refinished several times in the past. If the floors have already been refinished many times, it might be time for new floors. If the floors are bouncy and not sturdy, you may also need new floors.
You want to change the species of the wood. Getting a different kind of wood will require you to rip up the old floors and get new ones. If you want to just change the color though, you can stain the old floors a new color.
Change the width or direction of the wood. Size and direction can't be changed with staining or refinishing. Getting a new pattern will require new floors.
Less time and mess. If you don't have too much time or don't want your home to be in a big mess, changing the floors is likely the better option. Refinishing takes much longer and will leave your home in a mess for weeks.
Can you finance refinishing and painting flooring?
If you want to finance new floors, you might want to consider taking a personal loan. A personal loan will be given as a lump sum and give you the freedom to spend the money as you see fit. Most loan companies do not check what you are spending the personal loan on, so you can use it for refinishing or painting floors. Make sure the personal loan has low interest and affordable monthly payments.
Benefits of financing new flooring?
Financing new flooring has many benefits that will help you when it comes to changing your floors.
You don't have to use your savings. Some people feel more comfortable using a loan rather than their savings for new flooring. With financing, you don't have to upfront the money.
Pay it back monthly. A personal loan allows you to make monthly payments, so you don't have to spend too much money at one time.
More flexibility. You have the power to choose the loan you want, and which terms are best for you. Flexibility takes away stress.
No need to wait. Using a loan means you don't have to wait until you have the money.
What Is Needed to Secure New Flooring Financing?
If you're ready to secure new flooring financing, in most cases, you'll simply need to fill out an application. These applications generally ask for personally identifiable information such as your name, address, and social security number, but you should be prepared to answer questions about your finances and your home's dimensions.
How can I finance a floor with bad credit?
It costs an average of $1,584 to have new carpeting installed. This is more than a majority of Americans have in savings. With poor credit it may be harder to finance a floor, but it's not impossible.
One way to finance your floor is with a credit card. Interest rates can make credit cards a more expensive option to finance your floor than the other options available to you, but they are easy to use and chances are you already own one. If not, they can be obtained even if you have low credit. They might have a few up-front costs though. Cards that charge an annual fee will probably charge the fee as soon as the account opens, which decreases the amount of credit available to you.
Credit cards are a good option for floors that cost less money and that you can repay in a reasonable amount of time. But the cost of re-carpeting your whole home can be thousands of dollars, and that makes little sense to do on a credit card. Instead, a personal loan might be a better option for you. Personal loans are designed to be paid over time through monthly installments and have lower risk for the lender. Interest rates are also lower than that of credit cards.
What credit score do you need to finance flooring?
The credit score needed to financing flooring depends on the type of loan you use and the lender. If you are using a personal loan, you should have a credit score between 610 to 640. However, some lenders may be willing to loan you money with a FICO or Vantage score of 600. Most lenders have more requirements than just a credit score requirement. Other requirements may include debt-to-income ratio, delinquent accounts, credit inquiries, and so forth. Most lenders are open about what their requirements include. If you have bad credit, you will want to do some extra research to find out what requirements are to save yourself the hassle of applying for a lender that you don't qualify for.
If you are trying to qualify for promotional financing offered by a retailer, you may need good to excellent credit. The lower the credit score, the more risk a lender is taking by loaning you money. If they are offering promotional financing that they may not make any money on, they will need to be confident that the borrower can repay the loan.
How do you get financing for a floor with bad credit?
If you have bad credit, you may still be able to qualify for flooring financing. So what type of financing is best and where do you apply? Some of the top options for bad credit borrowers that need flooring financing are credit cards, personal loans, or secured loans such as a home equity loan. If you can qualify for a personal loan it's almost always a better option than a credit card. When you compare a personal loan and home equity loan, you may find that a home equity loan can offer lower rates and longer repayment terms. However, you will need to have equity in your home and borrow against your home to qualify for a home equity loan. For expensive home improvement projects, a home equity loan may be worth the time, effort, and risk it takes to secure one. However, if you are just installing new floors you will likely be best off with a personal loan. To get a personal loan with bad credit, you can try a few options. The first option is an online lender. Online lenders usually have less strict requirements compared to traditional banks. To check offers from top national online lenders, visit Acorn Finance. Within 60 seconds or less you can check offers without impacting your credit score. Another option you have is to contact your local bank or credit union and see if they can offer personal loans. If they do, find out what the requirements are. You can try to apply with a local bank or credit union and check offers at Acorn Finance. You can then compare offers and choose the one that is best for you.
When you have bad credit, you may qualify for a loan, but you should consider improving your credit score first. With a better credit score you should qualify for lower interest rates, which can save you money.
How do you get financing for a floor with bad credit and low income?
If you have bad credit and limited income, you may need to get creative. If you can't qualify for financing or can't afford the monthly payment, you may need to find an alternative way to replace floors. Perhaps you can take out your current floors DIY style and paint the concrete below. It may not be the coziest feeling but it can hold you over until you can save up the money for new floors. Another option to consider is purchasing used floors and installing them yourself. Lastly, you may have a friend or family member willing to loan you money.
How much does it cost to install 1000 square feet of hardwood floors with bad credit?
Installing a hardwood floor is expensive. Additional costs like hiring contractors and paying off interest on a loan can make it even more expensive. Hardwood floors are also the most expensive kind of flooring to install. One way to save money is to refinish instead of replacing. If there is no damage to your floor, you can sand and restore the existing hardwood floor.
There are a lot of different kinds of hardwood. If you're on a budget, you may want to consider an alternative such as laminate flooring. Also, consider the grade of the wood. Wood flooring that is graded "clear" means it has no knots. If you are willing to have a more natural look, consider lower grades that may have knots in them. It can add charm.
Installing hardwood flooring usually costs $6-$12 per square foot, along with $3-$5 per square foot for contracting labor. Installing 1,000 square feet of hardwood floor can cost between $6,000 and $12,000.
Remember, this is all if you are paying up front. If you are taking out a loan, the interest rate of the loan can considerably raise the price.
How much can I borrow for a floor loan with bad credit?
A bad credit loan is a short-term fix for borrowers who need money but have a bad credit score. Interest rates on bad credit loans are a lot higher, and terms are shorter, ranging from one to five years. But if you have large financial needs, it may be worth getting a loan. Look at all your options. Don't take out any loans that don't fit your budget. You can get advice from a nonprofit credit counselor. Bad credit loans are just personal loans. You borrow what you need and pay in installments. The loan can be used for anything, including flooring. You just have to pay the higher interest rate because of bad credit. While some lenders offer personal loans up to $100,000, you will need a good credit score and plenty of income to qualify. The amount you can borrow with a bad credit score will depend on several factors.
Check Offers for Flooring Financing Today with Acorn Finance
Hopefully, you now have a better understanding of what's involved with financing your flooring. Ready to take the next step? Start comparing your options to find the best flooring financing company for you.
Flooring Financing Frequently Asked Questions
Can I finance my flooring?
Purchasing flooring can become expensive depending on how many rooms of your home you are buying for and what types of flooring you are looking at. You could be simply looking for new hardwood floors for your kitchen renovation or maybe you are looking to redo the flooring of an entire home that you have purchased as a fixer-upper. For an entire home, you may need everything from hardwood to tile, to carpet, laminate or vinyl, and more.
Depending on the size of the home you are renovating, you could see your flooring costs stack up quickly. If you are doing hardwood flooring for your main level kitchen, dining room, living room, and front entry, you could be looking at needing to budget a minimum of $6,000, and as much as $22,000 for a 1,000 square foot area, depending on the type of hardwood you choose.
Because of the expense that comes with new flooring, many people choose to finance their purchases. Financing new flooring has many benefits including increased buying power and the ability to pay off your purchase over time with monthly payments. Let us take a look at some of the main benefits of choosing to finance a new flooring installation.
Increased buying power: Of course, you should always spend within your means, but if you are financing flooring rather than paying cash, you can afford to possibly consider buying a higher quality flooring material or completing more rooms all at once rather than spacing it out over time. Paying cash for new flooring is always the cheapest option, however, depending on how much of your cash reserves you are willing to relinquish, your options may be more restricted than if you choose to finance. Also, you may put a large dent into those cash reserves that are always important to maintain for emergency home repairs and other expenses.
Monthly payments: When you choose to finance your new flooring purchase, whether you choose to roll the purchase into the mortgage of your new home purchase, take out a home equity loan, obtain a personal home improvement loan, or choose in store financing through a flooring retailer, you will then be able to pay off the large expense gradually through monthly payments.
0% APR financing: Many stores offer generous zero money down and 0% APR finance options that give grace periods anywhere from 12 to 120-months, depending on the size of your purchase. These kinds of deals can end up saving you a lot of money in the long run, however, you have to be absolutely sure you can pay the total amount within the grace period or be subject to backdated interest and possibly other fees.
Numerous finance options: When it comes to financing new flooring, there are many options available to you depending on your situation. Everything from a home equity loan to home equity lines of credit, to cash-out refinancing options, personal loans, and in store financing, there are so many options that you will want to make sure you take your time to review which options work for your situation and which options will save you the most money when all is said and done.
So, the answer is yes, not only can you choose to finance your new flooring purchase, there are many benefits to doing so. It is because of these benefits that so many Americans choose to finance their new flooring projects each year.
What are the best flooring finance options?
With so many flooring finance options available, there really is not one that is the best. This is simply because different finance options are going to work better for you depending on your situation. For example, are purchasing a new home and need to complete some serious renovations before moving in? Do you already live in the home and you are looking to add flooring into some remodeling work you would like to complete? How large of a project is it and what is your budget? All of these factors come into consideration when deciding what type of financing is best for your new flooring project. That is why we are going to break down some of the most common flooring finance options and what scenarios where they may be best suited.
In-store financing: Many of the retailers that you shop when you are looking for the types of flooring you would like for your home will offer their own financing. Either the store themselves or a financier they partner with will have payment options for you to explore. This is where you will see the zero money down, 0% APR for 24 months kind of deals. In-store financing is a viable option for many homeowners looking to install new flooring and they should be considered and evaluated alongside all the other types of financing.
Mortgage refinancing: If you are already planning on refinancing your mortgage due to interest rates being much lower than when you first acquired your mortgage, you could look at including the price of new flooring into the new mortgage. Mortgage refinancing may be a good way to not only pay for new flooring but also a good time to include some additional home repair or home improvement projects that you have been putting off.
Personal loan: Personal home improvement loans are a great option for people who do not wish to use their home as collateral to finance their flooring project. Additionally, if you want to hold on to your home's equity for another future purpose or you have already taken out a second mortgage, a personal home improvement loan can give you the funds you need without having to do anything with your home or its equity. Home equity loans are great, which we will discuss further in a bit, however, the paperwork and the entire process can be quite a bit more extensive and time-consuming. It is the complete opposite for personal loans for flooring. The entire process of pre-qualification to finding a lender, application approval, and then the eventual deposit of funds into your account can take as little as 24-hours to complete. If you have a great credit score, you may find that you can find some amazingly competitive interest rates and favorable loan terms by shopping the highly competitive online lending marketplace.
Credit cards: Depending on the size of your flooring project, it may be simple to put the entire balance of the project on one or two credit cards and pay it off by the end of the month or the next month. You may be able to take advantage of some award programs doing so as well. However, if it is a large project and you plan on paying it off over the course of 3-months to a couple of years, credit cards then would not be the most intelligent financial option for you. Credit cards tend to have the highest interest rates and other forms of financing would cost you much less in the long run.
Home equity loan: Home equity loans are a great way to acquire a significant sum of money to do large-scale home improvement projects including installing new flooring. A home equity loan allows you to borrow against the equity your home has accumulated since you have purchased it. When you continue to make on-time mortgage payments in full, and ideally, as the property value of your home increases, you create equity. The longer you have made your mortgage payments, and the better the housing market is, the more equity you will have. Home equity loans are one-time loans for a specific amount locked in at a specific interest rate. If you obtain a home equity loan, you are using your home as collateral to secure the funds. If you should happen to default on the loan, the bank can sell your home to pay the loan.
Home equity lines of credit: Mostly all of the same details discussed above for a home equity loan equally apply to a home equity line of credit. However, there is one key difference. A HELOC is a revolving line of credit that the bank allows you access to for a period typically of up to 10-years. You can take micro-loans as many times as you'd like while the HELOC is open, or you can take out large sums of money. You continuously will make monthly payments to cover any withdrawals you make against the HELOC. This is perfect for homeowners who have ongoing home improvement projects that can span a few years.
Personal lines of credit: Personal lines of credit act just like HELOCs except they are not tied to your home in anyway. Instead, you use your personal credit score and income to qualify for a particular amount that you can withdraw against over time as you are paying for certain aspects of your flooring project, or after once you complete your flooring project you move onto other renovations that need to be done as well.
It is important to note that both home equity and personal lines of credit contain variable interest rates whereas personal home improvement loans, mortgage refinancing, and home equity loans contain fixed rates.
Can you buy laminate flooring on finance?
Yes, as a homeowner, you can finance laminate flooring just like any other type of flooring you may want for your home. You could seek in-store financing to pay for your laminate flooring or seek your own outside funding. It may be a good idea to shop around for a while, find some laminate flooring options that you like at maybe two or three different retailers and get an estimated cost. Once you have an idea of how much your laminate flooring project will cost, then you can begin to explore which financing options are going to be the best for you.
What flooring is the most expensive to install?
One of the most expensive floorings to install is hardwood flooring, but it may also be one of the most aesthetically pleasing as well. The average cost of hardwood flooring can range from $6 to $10 per square foot. The lowest maybe around $3 per square foot and the highest, $22 per square foot. Another way to look at this is that if you wanted to install hardwood floorboards in areas that total around 1,000 square feet, you may be looking at somewhere around $6,000 to $22,000 in total costs.
Here is a quick breakdown of some of the wood flooring costs by material to give you a better idea.
On the cheaper side, you have Pine, Maple, and Bamboo.
Pine: $4.50 to $10 per square foot.
Maple: $6.50 to $11 per square foot.
Bamboo: $5 to $11 per square foot.
On the more expensive side, you have White Ash, White Oak, and Brazilian Walnut.
White Ash: $9 to $13 per square foot.
White Oak: $8 to $15 per square foot.
Brazilian Walnut: $11 to $22 per square foot.
When you compare these prices to laminate, they are not even comparable. The only compatible flooring type that can be almost equally expensive, and in some cases more expensive depending on the type, natural stone tiles and even some ceramic or porcelain tiles can be quite expensive as well.
Can you make payments on flooring?
Of all the finance options that we have already discussed, most if not all of them are structured where you will make monthly payments. The amount of monthly payments you will need to make and the interest you will need to pay differs depending on the type of financing you ultimately decide on.
What is the most popular flooring in homes today?
The year 2022 is going to bring some exciting design trends in all different types of flooring materials. For hardwood, the wire-brushed engineered hardwood flooring can give the appearance of exposed wood on the surface. For carpeting, using carpet tiles and planks allows you to mix and match patterns and colors to create creative and unique designs. For laminate, using a laminate that resembles light woods like White Ash and White Oak can make a room feel spacious and bright. These are just a few examples of some of the more popular flooring being installed in homes in 2022.
How much does it cost to install 1000 square feet of laminate floors?
If you are looking to install around 1,00 square feet of laminate flooring in your home, depending on the design, type of laminate, and part of the US you reside in, you can expect to pay somewhere between $6,000 and $14,000.
How much does it cost to install 1000 square feet of vinyl floors?
If you are looking to install around 1,000 square feet of vinyl plank flooring in your home, depending on the design, the type of vinyl, and the part of the US you reside in, you can pay somewhere between $3,000 and $16,000.
Does Home Depot finance flooring?
Yes, Home Depot has two main ways to help you finance your new flooring project. They offer the Home Depot Consumer Credit Card and the Home Depot Project Loan.
Who do Lumber Liquidators use for financing?
Lumber Liquidators offer the LL Flooring credit card in which all cards are issued and all transactions are handled through Synchrony Bank, but is subject to change.
How Does Acorn Finance Compare?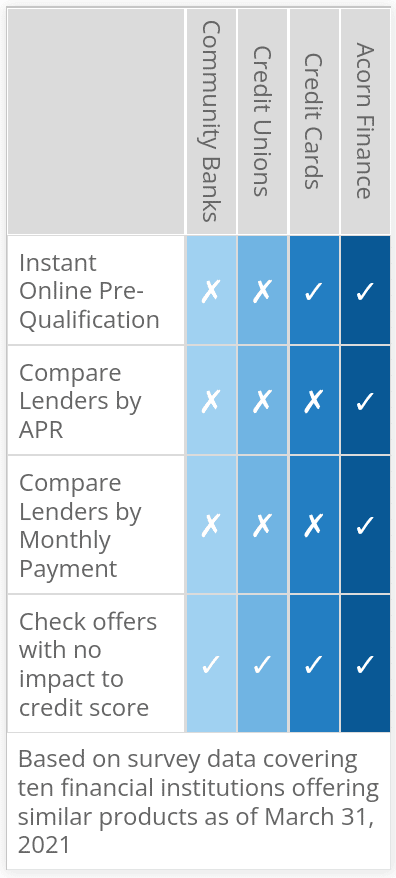 Compare Rates From Top Lenders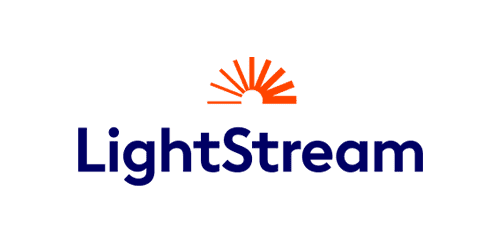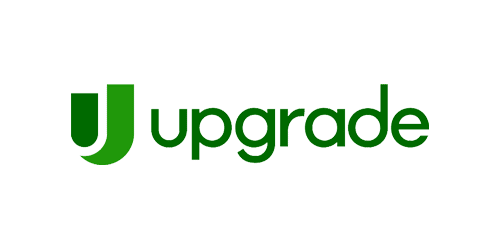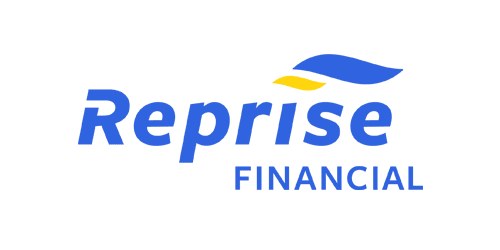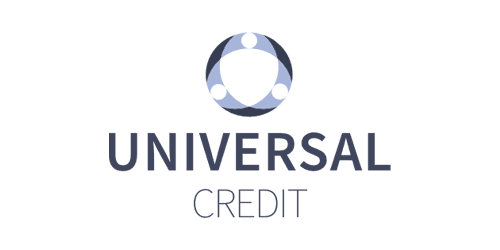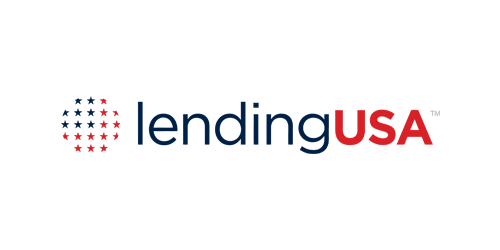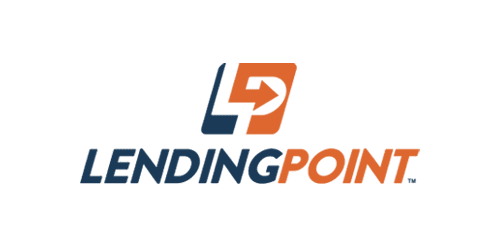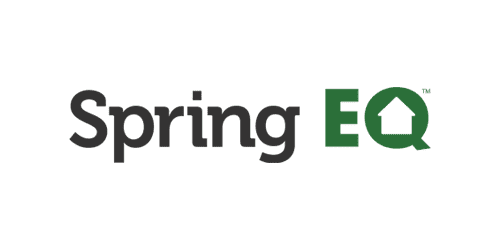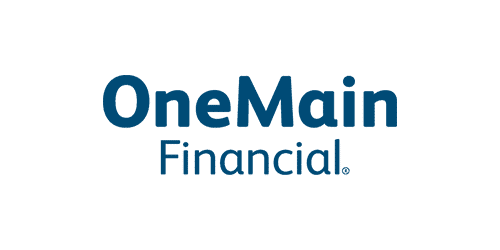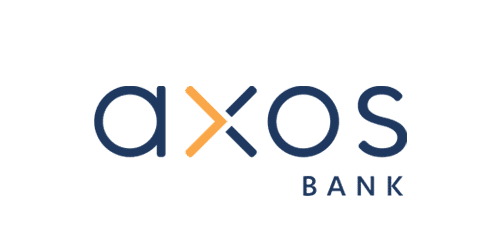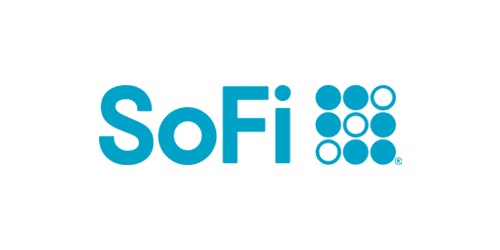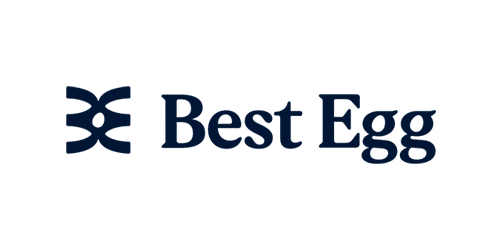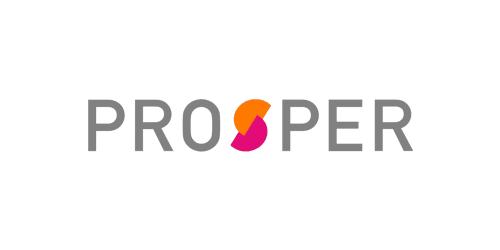 Flooring Financing Calculator
Are You A Contractor?
Don't let new flooring financing deals slip away.
Fund more projects with easy, affordable flooring financing options for your customers.
Get Started
Popular Home Improvement Projects
Barn Financing Options
One home, endless possibilities
Personal Loan Information