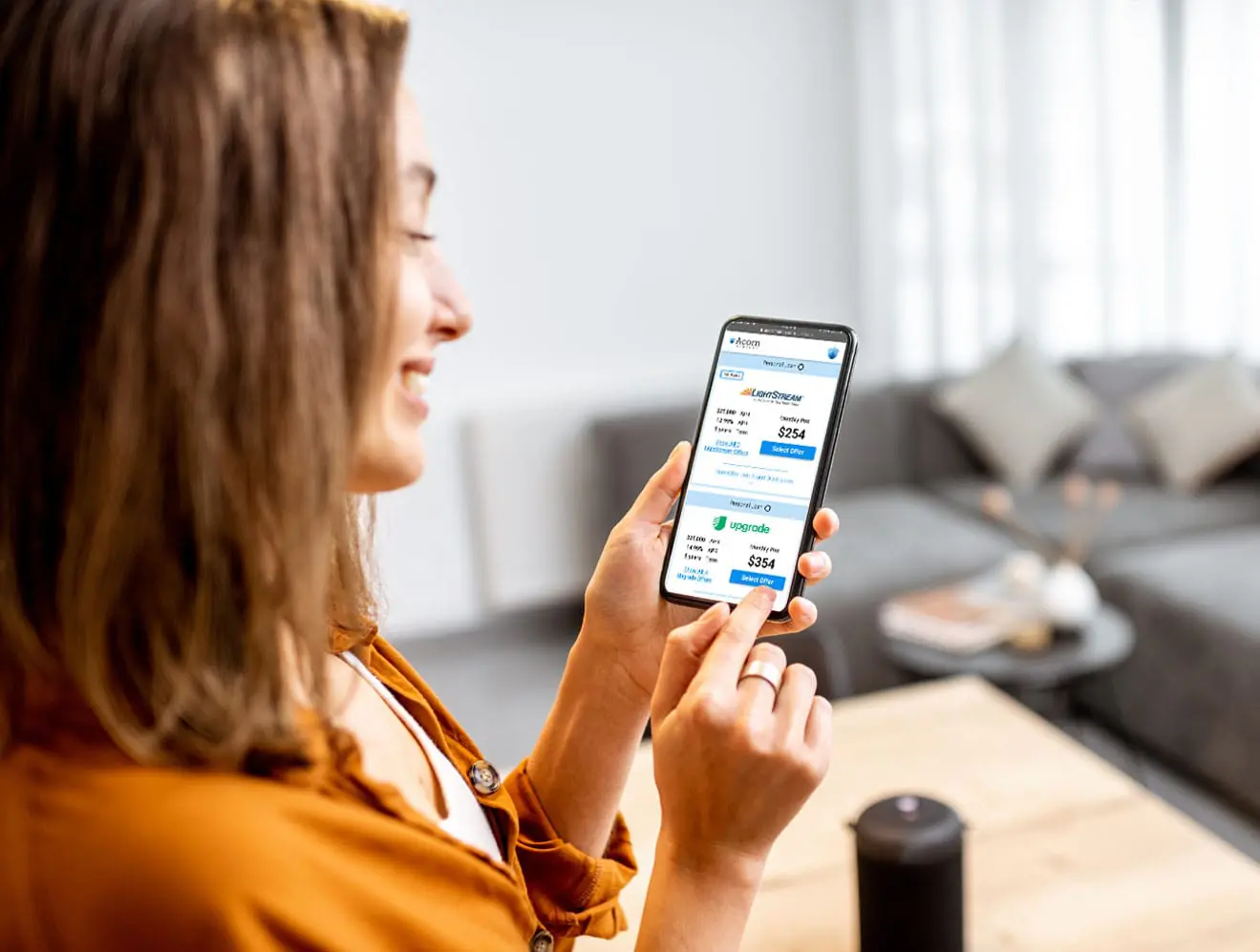 Personal Loan for Wedding Expenses
If you need to finance a wedding you can use a personal loan, secured loan, credit card, or other financing option. A personal loan may be one of the best options available. How you pay for your wedding will depend on your financial position and your wedding plans. Some venues and or vendors may require deposits or allow payments leading up to your wedding day. If you are using a credit card(s) you will want to make sure your vendors and venue allow credit cards. In some cases, you may have to pay a fee to use a credit card. In most cases, personal loans do not require collateral and offer fixed monthly payments. If you need to apply for a personal loan for wedding expenses, keep reading.
Check Offers
Quick. Simple. Secure.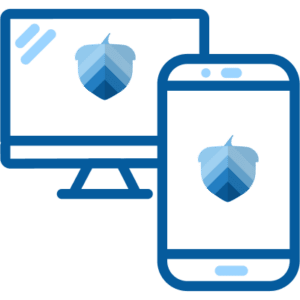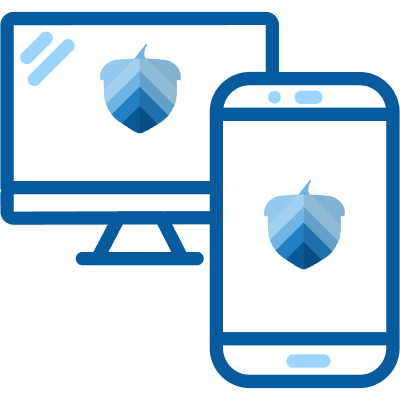 Fill out an easy online form to check for pre-qualified offers with no impact to your credit score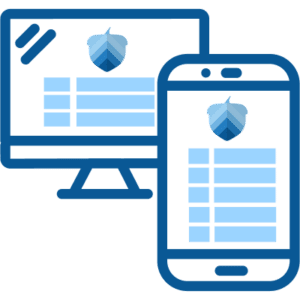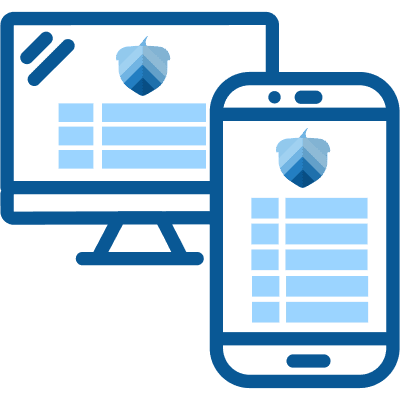 Compare terms and payment options to select the offer that's best for you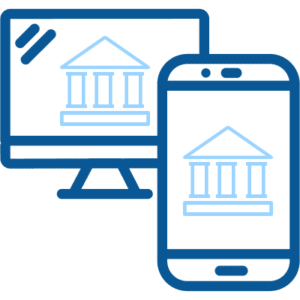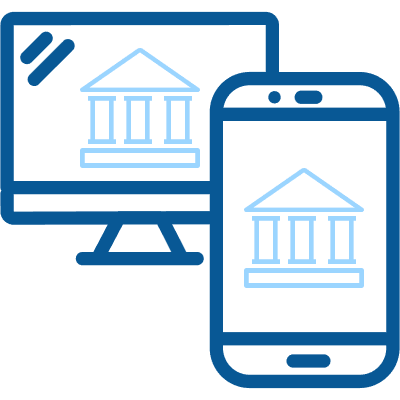 Complete your application on your selected lender's website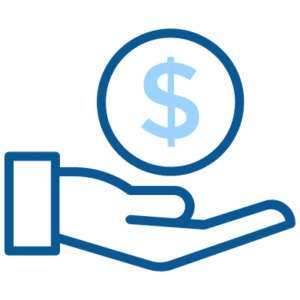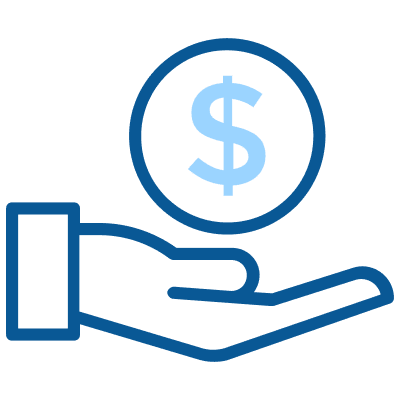 After your loan is approved, your funds should arrive within 1-2 business days2
Check offers
in seconds
Get pre-qualified for loan offers with an easy online form
Won't impact
credit scores
Checking offers will not impact your credit score
Competitive
payment options
Compare rates from our network of lenders
Receive
funds quickly
Same-day and next-day available for certain offers2
Compare Rates From Lenders in Our Network
Learn More About Wedding Loans
It's common for couples to use a personal loan for wedding expenses. As you prepare for the big day and set out in search for the perfect venue, you may quickly learn that financing is not offered by many vendors. Ideally, all of your wedding expenses would be paid for upfront using cash from your checking or savings account. Some couples may also receive help paying for their big day from the parents of the bride and/or groom. Traditionally, this is the way most weddings were paid for.
How do you actually pay for your wedding?
When it comes time to actually pay for your wedding, you can pay for your expenses using a debit or credit card, cash, check, or financing. Typically, most vendors will require an initial deposit with the remaining balance due the day of your wedding. Some venues, bridal shops, jewelry stores, and other wedding vendors may even offer their own in-house financing to help ease the burden of paying for your big day. If you need to go this route, be sure to compare the advertised interest rate and other costs to that of using a personal loan or credit card to cover your expenses.
According to WeddingWire's 2020 Newlywed Report, 32% of couples used credit cards to pay for all or part of their wedding. While there are advantages to using a credit card, taking out a personal loan may be an even better option for financing your wedding at a lower interest rate.
How do you pay for a wedding if you're broke?
There are a number of ways to pay for your wedding ceremony and reception even if you don't have the cash. One thing that couples can do is prolong their engagement until they have the funds to pay for the wedding upfront. It is becoming increasingly popular to elope or have a small ceremony first with a larger party and reception later on when the couple can afford it.
In general, the smaller you keep your wedding, the less you can expect to pay. The average number of guests for a wedding in 2021 was just over 100 attendees. This is especially true if you select a venue that charges per person. Selecting a location that does not have any such restrictions, such as a church or a community center, can help you cut costs significantly.
With the help of friends and family, you and your future spouse can pull off a simple backyard wedding on a budget. But if a large extravagant wedding is important to you, your big day can be financed a few different ways. To pay for a wedding without having the funds upfront, you can use credit cards, take out a home equity loan or line of credit, or take out a personal loan.
Lastly, you can ask your parents for help paying for the wedding or borrow money from a loved one. Traditionally, the bride's parents would have paid for many or all of the wedding expenses.
Keep in mind, your wedding day does not have to be extravagant or something out of a magazine. The last thing you want to do is start out your marriage with debt you cannot manage.
Do the bride's parents still pay for the wedding?
Traditionally, the bride's parents are expected to cover all of the personal costs for the bride and the bridal party as well as the entirety of the wedding reception and ceremony.
There are also some expenses that the groom and his family have been expected to take on, including the cost of the marriage license, officiant, engagement ring and wedding band, attire for the groom and possibly the groomsmen. In addition, the rehearsal dinner, honeymoon, and alcohol at the reception also typically fall under the responsibility of the groom's parents, although many modern couples are choosing to pay for these expenses themselves.
In 2020, the parents of the bride and groom paid for 52% of the wedding expenses, with the happy couple covering the rest. It is becoming increasingly common for the parents of the bride and the parents of the groom to split these expenses much more evenly than in times past.
The answer to this question really comes down to how financially stable the engaged couple is and how much assistance their parents are willing and able to give them.
As far as what is customary, more and more couples are choosing to buck tradition and pave their own way when it comes to planning and paying for the wedding. Choosing to pay for your own wedding can give you more control over how decisions are made and what vendors are selected for the big day.
Can I use my 401k to pay for my wedding?
While it is usually not recommended to dip into your retirement savings, you and your future spouse certainly can use your 401k to pay for wedding expenses. Just keep in mind that you will be penalized heavily for the privilege of doing so. When you take money out of your 401k early, you will be hit with an early withdrawal fee and will also be taxed on the amount taken out.
Not to mention, you are borrowing against your own future when you do this. By taking out the funds early, you are missing out on the returns that you could have earned with that money.
Financial experts recommend against taking money out of your retirement accounts early for any reason. If you do end up using your 401k to pay for your wedding, be sure to repay all of the money back that you borrowed in order to ensure you don't miss out in your later years.
Borrowing or withdrawing from a 401k should always be a last resort used for emergencies.
Roth IRAs are typically a better option for saving and investing with future life events in mind.
In general, smart financial advice is to not have a wedding that you cannot afford to pay for. But if you absolutely must finance your wedding, there are much better options than your 401k.
Can I borrow money for a wedding?
Wedding loans are becoming a popular loan option offered by many banks, credit unions, and other financial institutions today. While paying for your big day out of pocket is always preferable, these personal loans offer couples a smart financial alternative to using credit cards to pay for their wedding expenses. Credit cards typically have higher interest rates and larger monthly payments than installment loans, making personal loans the better choice to borrow money for your wedding. You may also be able to borrow money from a parent or grandparent.
You don't want to bring unnecessary financial stress into your future, so be sure that whatever method you and your future spouse use to pay for your wedding is a wise and manageable one.
How much money should I have before getting married?
The answer to this question depends on a few factors including who is paying for your wedding, what the budget is for your wedding, and what your own personal financial situation is like.
Some people prefer to have a cheap wedding while prioritizing the honeymoon or the purchase of a new home after they get married. On the other hand, other couples would rather save up to have an extravagant wedding even if it means an extended engagement.
The average engagement period in the United States is approximately 15 months, with finances often playing a major factor in choosing to wait. But if you are going to have a small wedding or will have the majority of your wedding expenses covered by parents, then you will not need to have much money in your pocket at all before getting married.
From a smart financial standpoint, couples should focus on starting their new lives together with as much money as possible while avoiding taking on too much debt to pay for the wedding. If you do need to finance some of your wedding expenses, a low interest personal loan can be a much better option than using high interest credit cards.
You can look up average wedding expenses for your city or state in order to have a better idea of how much your wedding may cost and how much you should have before getting married.
What is considered an expensive wedding?
According to The Knot, the average cost for a wedding in the United States is $28,000 as of December 2021. Therefore, a budget wedding is typically considered anything under this amount while an expensive wedding would be anything above this price range.
What is considered "expensive" can also vary from state to state. For example, the average cost of a wedding in Alabama was just $20,000, while paying for a wedding in the state of New York averages $42,000. There may be fluctuations from city to city in many of these locations as well.
No matter where your wedding will be located, there are many ways to plan a wedding on a budget and avoid shelling out thousands of dollars of your hard-earned cash for your big day.
How do you plan a wedding on a $1000 budget?
The largest expenses for a wedding usually include the venue and the food. Therefore, the single best way to save a large amount of money on your wedding is to choose a location that does not charge per person and consider foregoing a large formal dinner. Ideally, you would be able to select a location that is completely free to use such as a park or a loved one's backyard.
Another option is to use a church hall or community center which can usually be rented out for a very reasonable price. And no matter what venue you select, keeping the guest list as small as possible is more affordable. While the average wedding size is just over 100 guests, many couples are choosing to have a more intimate celebration for their closest family and friends.
However, no matter how much you try to cut corners, there are many expenses involved in even the smallest wedding. The best way to plan your wedding on a tight budget is to get friends and family involved. Get creative with your wedding planning and save a pretty penny.
Can the mother of the bride or groom provide the meal? Do you have a recently married friend who can lend you her dress? A crafty cousin who enjoys decorating? A co-worker who loves to take photos? Most of the wedding elements that people typically hire professionals for can be done on a budget or for free by doing it yourself and enlisting the help of family or friends.
What is the fastest way to raise money for a wedding?
The fastest way to raise money for a wedding outside of paying for it yourself is to ask friends and family for donations towards the wedding. While this can include monetary donations, you may also benefit greatly from loved ones who are willing to donate their services.
Some couples will include wording in their wedding invitation requesting cash in lieu of the traditional wedding gifts or wedding registry. One way to utilize this approach is to use a personal loan or other type of financing to pay for the wedding expenses upfront and then apply any funds received at the wedding to help you recoup the costs.
Lastly, you can consider taking out a personal loan to gain access to fast cash for a wedding.
How much should parents pay for a wedding?
The amount of money that the parents of the bride and/or groom should pay is going to depend on a variety of factors involved in your own personal wedding and family situation.
There is no law forcing your parents to help pay for wedding expenses. If your parents choose to help pay for your wedding, feel grateful. Traditionally, the father of the bride pays for all of the bridal expenses as well as the majority of the ceremony and reception, while the parents of the groom may chip in towards the rehearsal dinner, alcohol, or honeymoon.
In 2020, the parents of the bride and groom paid for 52% of the wedding expenses. With the average price of a wedding in the United States sitting right around $28,000, this indicates that parents should plan to pay around $16,000 to help cover the cost of the wedding.
Can I pay for my own wedding?
While traditional etiquette may rely heavily upon the parents of the bride and/or groom to cover most of the wedding expenses, this is understandably not the reality for every couple.
Whether your parents have passed away, your family doesn't have the funds to help you pay for your wedding, or you simply prefer to pay your own way – there is nothing wrong with paying for your own wedding. At the end of the day, as with all other wedding decisions that you and your spouse will make, the two of you have to do what is right for you regardless of what others may think or what is customary.
There are a number of ways to cover your own wedding expenses including paying out of pocket, using credit cards, asking for help from family and friends, or taking out a personal loan.
Can I finance my wedding?
It is best to pay for your wedding using cash or savings, but there are some instances when this is simply not possible, especially in today's economy. In addition, research done by WeddingWire found that nearly 60% of couples increase their initial budget once wedding planning gets underway, increasing the potential need for financing part of the wedding.
Financing all or part of the wedding is becoming a popular way for brides and grooms to cover their own wedding expenses. The two main options for financing your big day include credit cards and personal loans. Taking out a personal loan has many advantages including the ability to pay for your expenses over time with an affordable monthly payment while also building credit that will benefit you later in life.
While it's never a good idea to start off your marriage in debt, if you don't have any other way to cover your wedding expenses, a personal loan is a much better option than using credit cards. Personal loans designed to cover wedding expenses often have flexible repayment periods and low interest rates to help keep things manageable. In comparison, credit cards tend to have higher interest rates and will typically have a much higher monthly payment as well.
Financing a wedding does not have to be a major financial downfall. Finding a personal loan with competitive rates can help. If you want to take advantage of the best deals, look for loans from credit unions and online lenders who may be more likely to have the lowest rates. Keep in mind that you and your spouse can always pay off your loan early to save even more money on interest, as long as your lender doesn't charge any prepayment penalties.
Can you get a personal loan for your wedding?
A personal loan can be used to cover wedding expenses. Whether you need funds to pay vendors, secure the venue of your dreams, finance the dress, or set out on your dream honeymoon, you can use a personal loan for financing. When you take out a personal loan, it's usually funded as a lump sum. This means that prior to applying you should have a fairly accurate estimate of just how much you need to borrow for your wedding. While you may be considering a credit card to cover several wedding costs, you should look into a personal loan before swiping your credit card. Fixed personal loans offer fixed monthly payments and fixed interest rates making them much easier to manage. Racking up several thousands of dollars in credit card debt can be financially devastating.
Are wedding loans a good way to cover costs?
A personal loan or wedding loan can be a smart way to cover wedding expenses. From elopements to extravagant weddings, a personal loan can help you finance expenses. Most lenders do not have spending restrictions meaning you can use the funds however you would like. This means you simply borrow the amount you need and repay it over a set term. Of course, before borrowing you will want to review monthly payments to ensure you can keep up with them. Weddings can get expensive and while you may be unwilling to compromise your vision for the big day, you want to make sure to live within your financial means. Anytime you take out a loan it will likely cost you more than paying cash so pay attention to any fees that may apply to your loan.
Do banks offer wedding loans?
Banks may offer personal loans that can be used to finance a wedding. However, in most cases, banks do not specifically offer wedding loans. Essentially a personal loan is designed to be used for any type of personal expense such as a wedding. They can also be used for emergencies, home improvements, debt consolidation, and so forth. If you are considering a personal loan you can visit your local bank to see if they offer personal loans. Before committing to a personal loan you should compare offers.
How do you pay for a wedding with no money?
So you are dreaming of the day you finally get to marry your person. Only one problem, your savings is a little low. Luckily, with a personal loan, you likely won't need a down payment and can borrow the money you need to finance or pay for a wedding. If finances are tight you will want to choose a loan and term that offers affordable monthly payments. While it's easy to get excited to know that you can access the money you need, you will want to ensure you can repay the loan on time.
How long does it take to pay off a wedding loan?
Personal loan terms can vary. Most lenders offer terms between one and five years which are considered short-term personal loans, but some lenders may offer terms up to twelve years, which would be a long-term personal loan. The term you are offered may depend on the requested loan amount, your credit score or income, or other factors. As you shop offers, make sure you consider total loan costs and monthly payment. You may be searching for the longest term or lowest payment but often these terms will have the highest loan costs.
How much does the average wedding cost?
Wedding costs can vary depending on location and other factors. For example, in California, the average cost of a wedding is $39,000. In Colorado, the average wedding cost is $30,000. A 2021 survey reported that most weddings cost around $22,500. While you can plan a cheaper wedding, your wedding day is important. If you can qualify for a loan and afford the monthly payment you may choose to use financing. A $20,000 personal loan or $25,000 personal loan is a reasonable amount to borrow. At Acorn Finance you can check personal loan offers up to $100,000 without impacting your credit score.
Who pays for what weddings?
Traditionally, a bride's parents or family will pay for the ceremony and reception. The groom's parents or family usually covers the honeymoon and rehearsal dinner. Some may break the expenses down into a more detailed list, but for the most part, these are the main expenses. Nowadays the line of who covers what is a little confusing. Some families may not have the means to cover expenses that they are traditionally responsible for. If you find yourself in a situation where your family is unable to help fund your wedding, you may need financing. Just know that you are not alone. Everyone has their own unique situation that they should be proud of. If you need financing for a wedding, visit Acorn Finance to check offers.
What's the most expensive part of a wedding?
In most cases, couples will find that the reception venue takes up the largest part of the budget. The wedding venue may include a series of expenses such as food, music, tables, chairs, floral, decor, alcohol, and more. While the photographer and wedding rings may also be expensive, it's likely that your venue will exceed the cost by far. Even If you choose to do a backyard wedding you will want to consider rentals and staff that you may need to pull the event off.
How can I get a wedding loan with bad credit?
If you have bad credit you may still qualify for a wedding loan. At Acorn Finance most of our lending partners have a minimum FICO requirement of 600 or above. If your spouse has better credit than you, you may want to consider applying together. If you have credit challenges, you may have to pay higher interest rates. It's recommended that you invest time into rebuilding your credit before applying for a loan. Online lenders usually have less strict requirements compared to traditional banks. To compare offers from several top national lenders, visit Acorn Finance.
Where can I get a personal loan for wedding expenses?
At Acorn Finance you can check personal loan offers. If you accept a loan offer it can be used to cover wedding expenses. With a network of top national lenders, you are likely to receive some of the most competitive offers at Acorn Finance. Our platform can save you time and money while streamlining the personal loan process. Within 60 seconds or less you can check personal loan offers for wedding expenses with no impact to your credit score.
Closing Thoughts
For couples looking to finance their dream wedding or elopement, a personal loan may be the best option. As with any financial decision it's important to research and make an educated decision. Acorn Finance can simplify the process of gathering and comparing personal loan offers. From the comfort of your own home you can check offers with no impact on your credit score.
Compare Rates From Top Lenders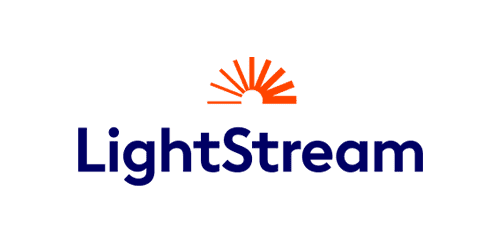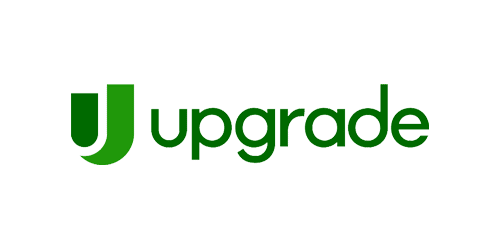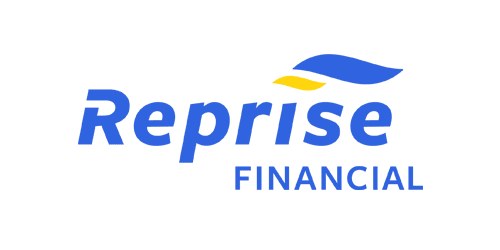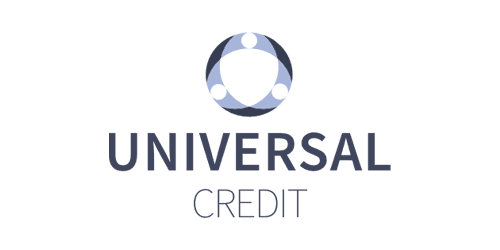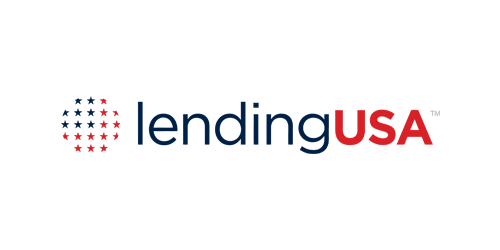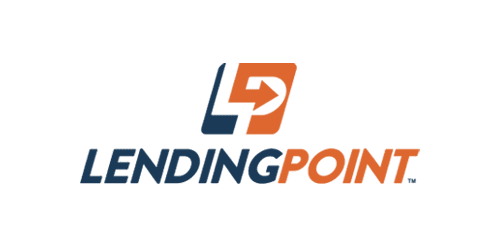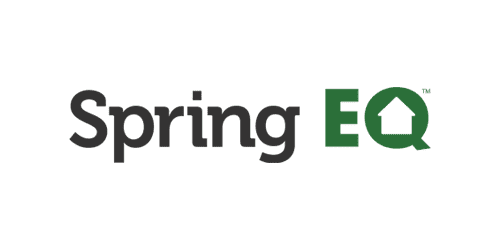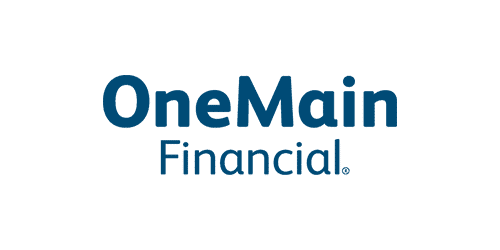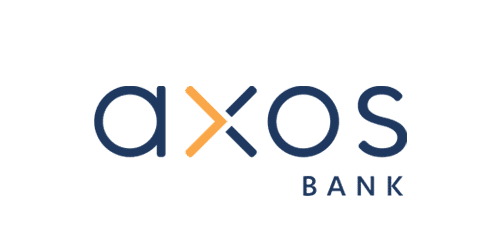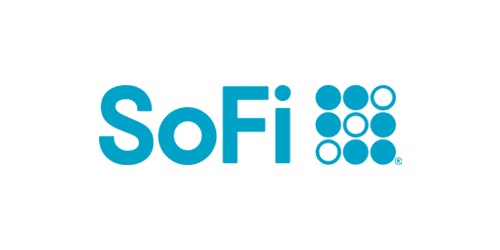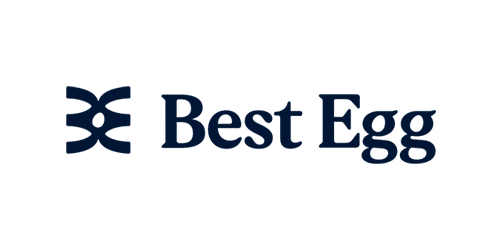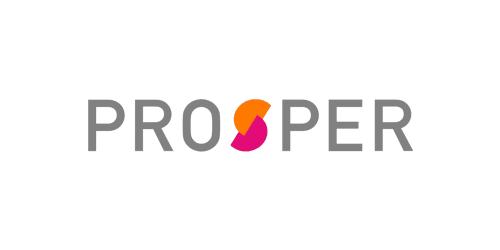 Are you a contractor?
Generate more revenue with Acorn Finance.
Offer customers the ability to finance their dreams with zero dealer fees.
Get Started
Popular Home Improvement Projects
Barn Financing Options
One home, endless possibilities
Personal Loan Information