Foundation Repair Financing
Compare monthly payment options from several lenders in under 2 minutes.
How much would you like to finance?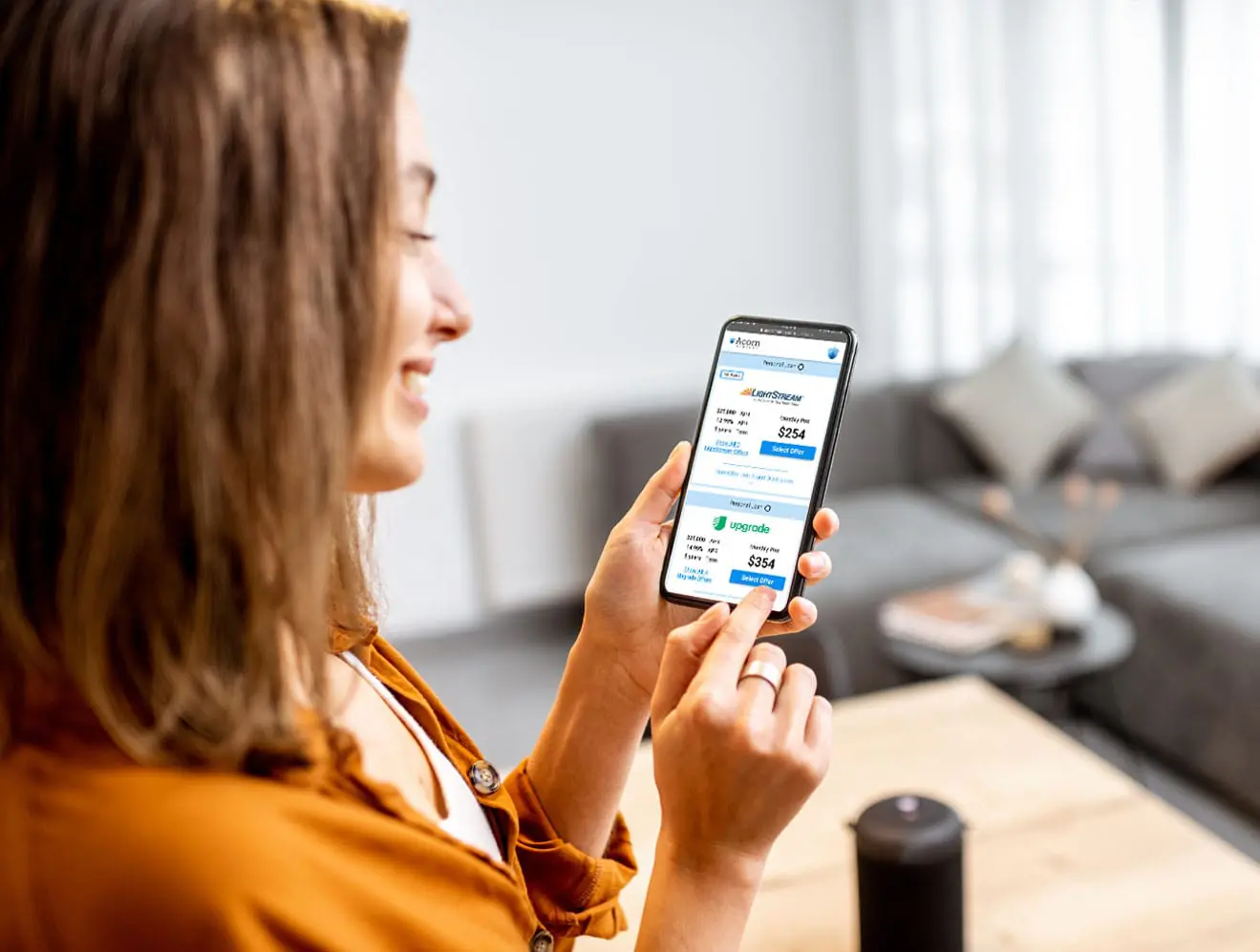 Financing Foundation Repairs
As a homeowner experiencing the need for foundation repair, you may be in need of financing for foundation repair.
Leaving a foundation in a dilapidated condition can significantly decrease the value of your home as well as cause other structural problems throughout the entire house.
There might be several different reasons your foundation has become damaged. Maybe your home is built on expansive clay soil that expands and contracts based on moisture levels. Or maybe the climate in your area is vulnerable to flooding. Whatever the reason for damage to your foundation, doing nothing about it is the worst thing you can do.
Check Offers
Quick. Simple. Secure.
How To Finance A Home With Acorn Finance
How To Get Finance For Home With Acorn Finance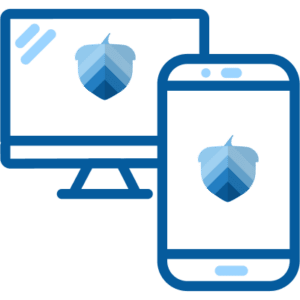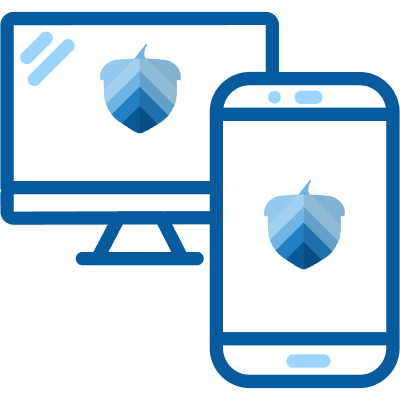 Fill out an easy online form to check for pre-qualified offers with no impact to your credit score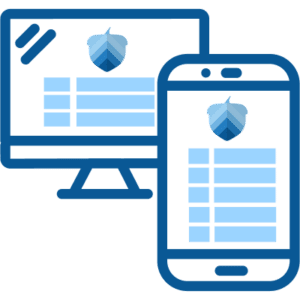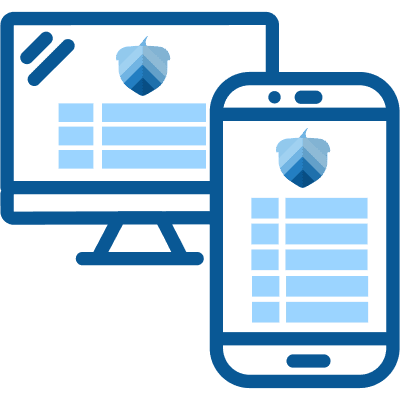 Compare terms and payment options to select the offer that's best for you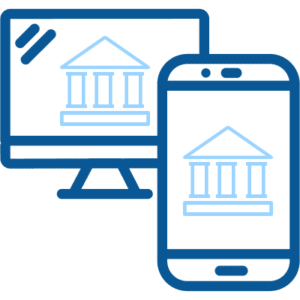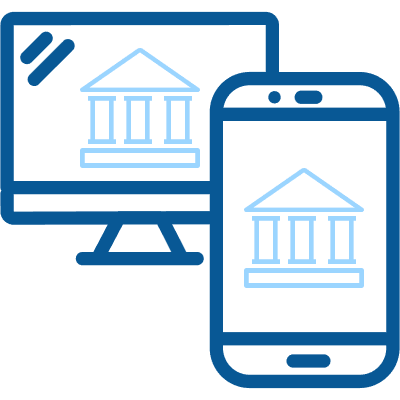 Complete your application on your selected lender's website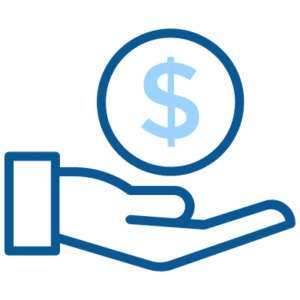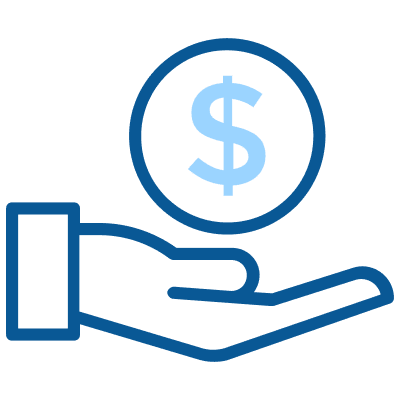 After your loan is approved, your funds should arrive within 1-2 business days2
Check offers
in seconds
Get pre-qualified for loan offers with an easy online form
Won't impact
credit scores
Checking offers will not impact your credit score
Competitive
payment options
Compare rates from our network of lenders
Receive
funds quickly
Same-day and next-day available for certain offers2
I am moving a wall and adding a door to my bedroom. I was prompted to go to Acorn by my contractor and the application process was super easy, with a pretty good rate and super quick payment.
B.V.
Missouri | Interior Remodeling
We are doing a kitchen, flooring, and painting in Eastvale, California. We just purchased the home and are completing all the updates before we move into it. Acorn was an excellent experience. Fast and I had a number of choices. I was able to get a better rate than my bank.
I had to replace my roof and the bank was not helpful, so I went to Acorn Finance. The experience there was quick and easy.
Beth L.
Georgia | Roofing & Siding
I am moving a wall and adding a door to my bedroom. I was prompted to go to Acorn by my contractor and the application process was super easy, with a pretty good rate and super quick payment.
B.V.
Missouri | Interior Remodeling
We are doing a kitchen, flooring, and painting in Eastvale, California. We just purchased the home and are completing all the updates before we move into it. Acorn was an excellent experience. Fast and I had a number of choices. I was able to get a better rate than my bank.
Compare Rates From Lenders in Our Network
Learn More About Foundation Repair Financing
Foundation repair can be expensive leaving some homeowners in need of a foundation repair payment plan or financing. So can you finance foundation repair? In short, yes you can. Keep reading to find out how.
What is foundation repair financing?
Foundation repair financing is a responsible and wise way to secure the funds for any foundation repair projects you may need. You may, and with good reason, be hesitant to tie up your family savings into a large foundation repair project that could potentially be expensive.
By securing financing, you can pay back your loan over time, allowing you to hang on to that rainy day fund.
Can you get financing for foundation repairs?
Yes, with Acorn Fiance, it's extremely easy to get financing for any home repair projects, including foundation repairs. Protect the overall value and structural integrity of your home by hiring professionals to address any concerns. Pay for it all with a personal loan from one of the many lenders that Acorn Finance works with.
Simply fill out an application and receive multiple offers within seconds without impacting your credit score. Once you have had a chance to review offers, you can select the offer that works best for you and proceed with the lender. Sounds easy right? It is!
It's recommended to have an estimate done with a professional foundation repair company before you apply for financing so you have a good idea of how extensive the repairs will be and how much you should borrow.
What to do if you can't afford to fix your foundation?
If you are unsure that you will be able to afford to fix your foundation, then you should either refinance your home or secure a personal loan through Acorn Fiance.
Even if you are afraid to get an estimate done because you do not want to think about what could potentially be an expensive endeavor, you should get ahead of the problem right away.
Foundation issues are no joke. Ignoring the problem may create more problems or cause your home to be unsellable.
The value of your home can plummet, and if your foundation is dilapidated, then cracks in drywall, window frames, and doorways will begin to form which will continue to create larger and more expensive problems over time.
Essentially, you cannot afford to NOT fix your foundation. Securing a loan sooner rather than later is in your best interest. At Acorn Finance, you can secure foundation repair financing with no collateral and no money down, thus allowing you to begin repairs as soon as possible.
How much does foundation repair usually cost?
According to HomeAdvisor.com, most homeowners will pay around $4,533 to repair foundation issues. Any major repairs that involve hydraulic piers can cost well over $10,000 and minor repairs like addressing cracks can cost as low as $500. So based on these figures, the average then usually falls between $2,012 and $7,064.
Can you deduct foundation repair costs from taxes?
In most circumstances, foundation repairs are considered a home repair and not a home improvement that adds a significant value to the house. Therefore the IRS views foundation repairs as tax-deductible.
Two other circumstances where foundation repairs are always tax-deductible are if you run a business from your home and your office is in the basement, and if this home is a rental property or you have a room in the basement you are renting out. The stipulations for both of these circumstances can be a little complex so it is always a good idea to consult a professional CPA concerning tax questions about home repairs.
One last tax consideration applies to foundation repairs in preparation for selling your home. If the home is your principal residence, not an investment property, you are allowed to exclude up to $250,000 for an individual and $500,000 as a married couple from any profit gained in the sale that was a direct result of home repairs.
For example, your home is worth $200,000 with a cracked foundation. You spend $10,000 to repair the foundation and now you sell the home for $275,000. The additional $75,000 in increased value is non-taxable.
Are foundation repairs worth it?
Foundation repairs are almost always worth it. If foundation repairs are ignored serious damage can occur. In addition, residents and neighbors may be at risk. In our lifetime, we have seen buildings fall right to the ground due to foundation issues. Do not let insufficient funds be the reason you ignore necessary foundation repairs. There are plenty of financing options available.
Can you get a mortgage on a house with foundation problems?
It is important to note that most mortgage lenders won't lend to someone to purchase a home with a cracked foundation. In the rare chance that they do, the lender may require a substantial down payment or require you to make the repairs before giving you a mortgage.
Can you refinance a house with foundation issues?
Though it might be difficult to qualify for a home loan to purchase a new home with a cracked foundation, if done properly, you may be able to refinance your existing home by convincing your lender that you intended to use funds from the refinance to fix the foundation.
Usually, the first step to convincing your lender is to have all paperwork and evidence ready when applying for the loan. You should have an engineer's inspection of your home along with a few quotes from local contractors to complete the repairs. Those two items with an appraisal and a completed refinance application can increase your chances of convincing a lender to allow you to refinance.
While a personal loan may have higher interest rates than refinancing, personal loans usually have simpler and faster approval processes. If you need funds quickly you may want to consider a personal loan.
Closing Thoughts
So can you finance foundation repair? Yes, you absolutely can. As a homeowner you should decide whether you prefer a secured loan or unsecured loan. Secured loans such as home equity loans require you to use your house as collateral. As a homeowner, the idea of borrowing against your home may make you uneasy. Some homeowners may prefer a personal loan. At Acorn Finance, homeowners can check foundation repair financing offers within seconds without impacting credit score. Acorn Finance has dozens of top-rated lending partners ready to compete for your business. Some of our lending partners can offer loan amounts up to $100,000 and loan terms up to 12 years. Our lending partners can fund loans as a lump sum of cash which can give you negotiating power when dealing with contractors.
If you do not want to spend your entire rainy day fund on foundation repairs, then secure foundation repair financing with terms and conditions that make sense for your situation.
Are foundation repairs commonly needed?
Your foundation is critical to the structure and stability of your home. If your foundation is damaged or in disrepair, it could significantly impact the safety and livability of your home. Most dwellings have some type of a foundation. It might be a slab foundation, crawl space, partial basement, or full basement. Any type of foundation can experience problems that need repair. Making sure the foundation of your home is in good condition and keeping it that way is vital to the integrity of your home.
So, how many homeowners can expect to experience foundation problems that need repair? Well, current statistics suggest that about 25% of homeowners in America will need to repair their foundation. Of that 25%, around 5% of homeowners have major issues that require extensive and expensive repair.
Issues with foundations can be caused by a number of things. The foundation may not have been installed properly, the environmental conditions of where the home is located may cause problems, the materials used to build the foundation might deteriorate quickly, but the most common problem is age. As your home gets older and is exposed to the elements, it may experience problems with the foundation.
Here are some signs that you might have problems with your foundation:
Windows and doors won't close property
Mold
Your floors are sagging or uneven
You notice cracks in the walls or floor of the foundation
Water is leaking into your foundation
The foundation walls are not straight
Unfortunately, once you get to the point where these things are noticeable you may already have major issues. Deterioration of the foundation can be a slow process and problems may have been developing for some time before they are obvious.
Before you buy a house you should make sure you get a proper inspection of the foundation so you know if you will be needing to make repairs. If you are already a homeowner, you may want to have someone inspect your foundation anyway to catch any problems before they become major issues.
Can you get a personal loan to fix foundation issues?
Repairing your foundation can be really expensive. When people realize they need work done their next question is how to pay for foundation repairs. You can get a personal loan to pay for the work you need to have done.
The nice thing about unsecured personal loans is that the lender doesn't monitor how you spend the proceeds of the loan. Personal loans usually have a favorable interest rate and can have affordable repayment terms making them ideal for financing home repairs and improvements. To top it all off, personal loans usually do not require collateral making them a safer option for homeowners.
What type of loan is best for foundation repairs?
While a personal loan can be a viable option for financing your foundation repairs, it's not the only choice. The type of loan that is best for you usually depends on your finances. Before diving into financing options, you may want to determine the cost of repairs. Next, you should check your credit score, but this is optional. Having an accurate idea of what your credit score is can help you understand what type of offers you might qualify for. If you are considering an unsecured personal loan, you should check offers at Acorn Finance. Acorn Finance has a network of lending partners that specialize in home improvement loans. A home improvement loan is essentially just a personal loan.
For less expensive foundation repairs, you may be able to use a low interest credit card. However, if you prefer fixed monthly payments a personal loan may be a better option. For expensive foundation repairs, you may want to consider a secured loan option such as a home equity loan or home equity line of credit.
Do contractors finance foundation repairs?
Contractors generally do not directly finance foundation repairs. Some contractors have working relationships with lenders and may process the financing for you. Your rate, terms and conditions, and the amount you qualify for will be determined by your credit rating and possibly other factors like your debt-to-income ratio. Whether your contractor can connect you to a lender or not, you should check offers at Acorn Finance. Some contractors may even refer you to the Acorn Finance platform as they have seen it work for previous customers.
Is financing foundation repairs a good idea?
Once you have applied for financing and received pre qualified status, the hesitation may begin. Is it really a good idea to take on debt to finance foundation repairs? In most cases, financing foundation repairs is far better than not having the repairs done.
Leaving your foundation to deteriorate can devalue your property and possibly make it unsafe for you to live in. It can be easy to ignore problems with your foundation if they seem minor but this could lead to bigger problems and more expensive repairs later on. If you prefer not getting into debt with a loan, you can pay cash if you have the money available or borrow from family if that is an option. Maintaining a safe home is priceless. If your foundation needs repairs, you should come up with the money to perform the repairs.
However, if for some reason you can't afford the monthly payment for financing, you may need to think of a plan B. Perhaps you can live elsewhere while you save up money to make the repairs or sell your home without fixing the repairs. You should never take out a loan if you have any hesitation about being able to afford the monthly payment.
What credit score is needed to finance foundation repairs?
The credit score needed for foundation repair financing depends on the lender and type of loan you are using. It may also depend on other factors such as debt-to-income ratio. Most lenders require a FICO 600 or above. However, there are some lenders that may be able to help if you have a FICO below 600. If you have less than perfect credit you should expect to pay high interest rates and high fees. For foundation repairs that are necessary, you may have no other choice but to pay the high loan cost. Whether you have a low interest rate or high interest rate, you should try to pay the loan off early. If you have a simple interest loan with no prepayment fees, you should be able to pay the loan off early and save money on interest. Paying an extra 10% or 20% per month can save you hundreds or thousands of dollars in interest.
Regardless of your credit score, you should compare offers and shop around. If you have credit challenges you may have less options but you should try to find as many options as you can. Acorn Finance allows you to access multiple personal loan offers within 60 seconds or less with no impact to your credit score.
Check foundation repair financing offers within seconds. . . check offers online today!
How Does Acorn Finance Compare?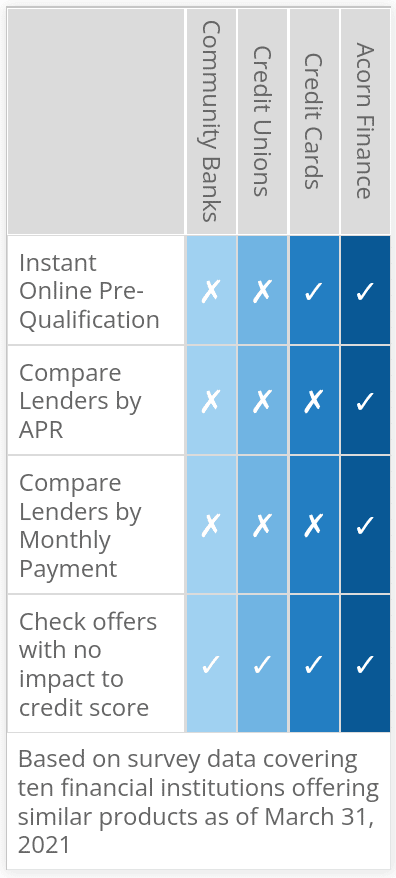 Compare Rates From Top Lenders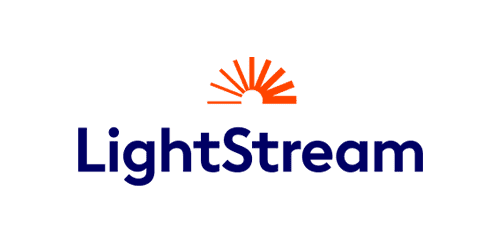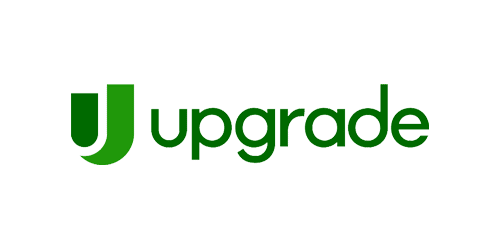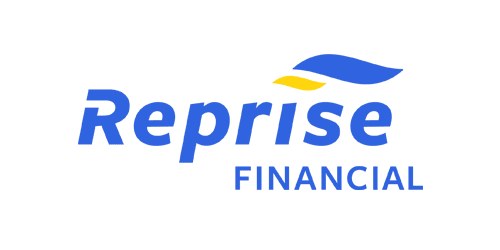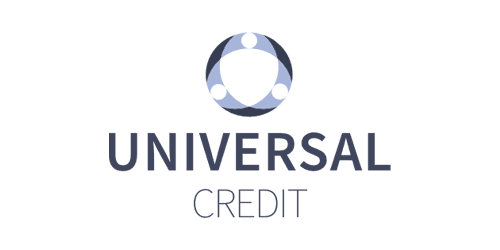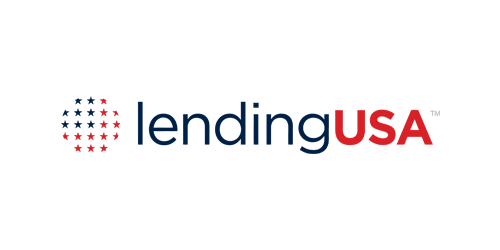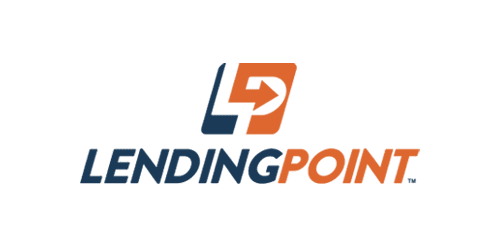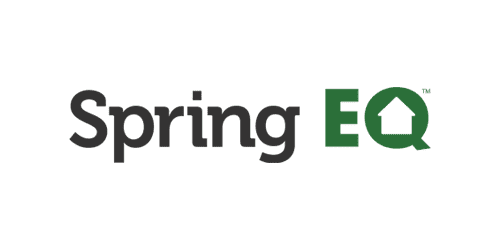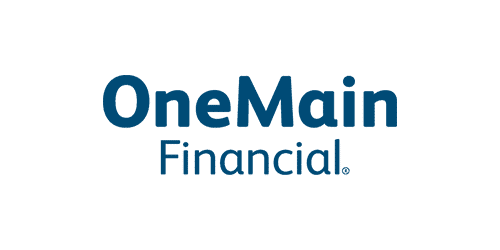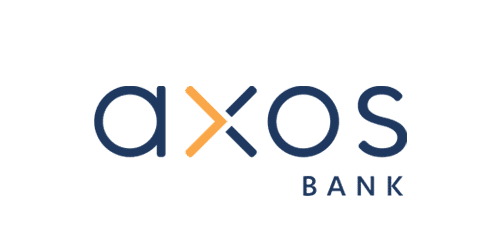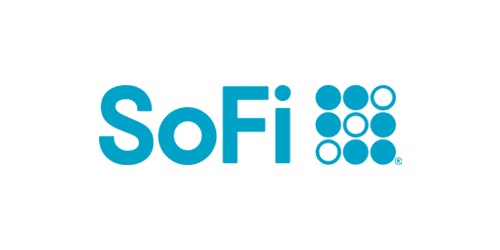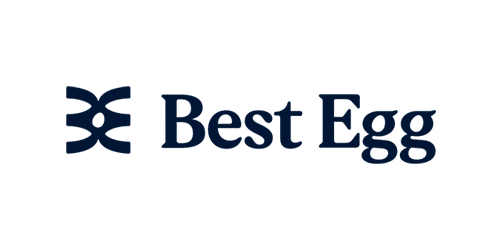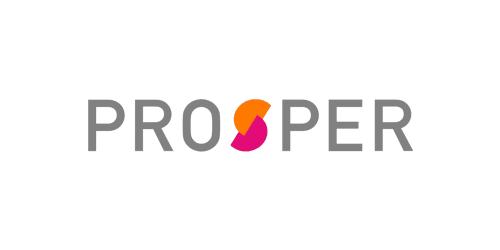 Are you a contractor?
Generate more revenue with Acorn Finance.
Offer customers the ability to finance their dreams with zero dealer fees.
Get Started
Popular Home Improvement Projects
Barn Financing Options
One home, endless possibilities
Personal Loan Information