Personal Loan for Land
Compare monthly payment options from several lenders in under 2 minutes.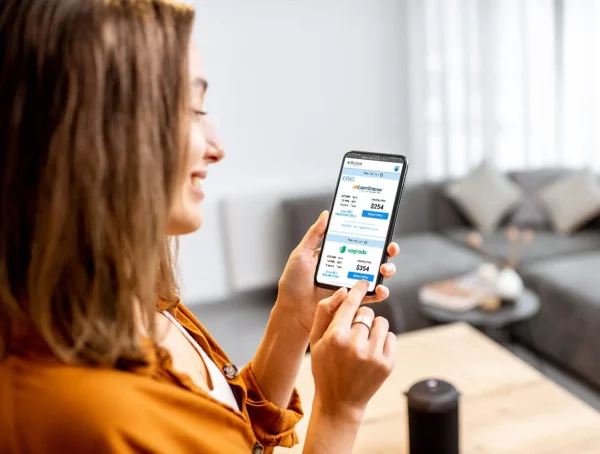 Personal Loan To Buy Land
If you are looking to use a personal loan for purchasing a plot of land, you may be making a wise decision that could help you acquire your land without needing to use the land to secure the loan. An unsecured personal loan does not require collateral in order to qualify. See how you can check offers from top lenders on personal loans for land.
How To Apply For Personal Loan for Land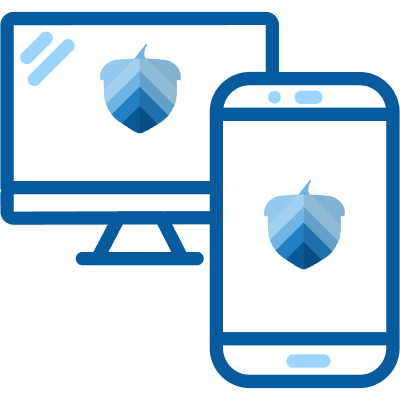 Fill out an easy online form to check for pre-qualified offers with no impact to your credit score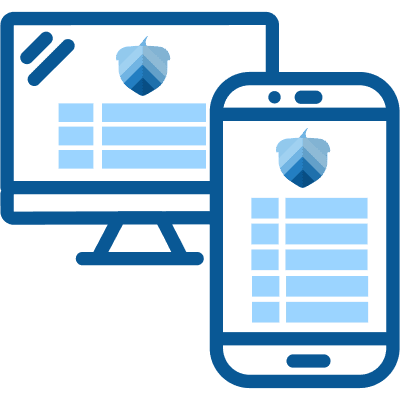 Compare terms and payment options to select the offer that's best for you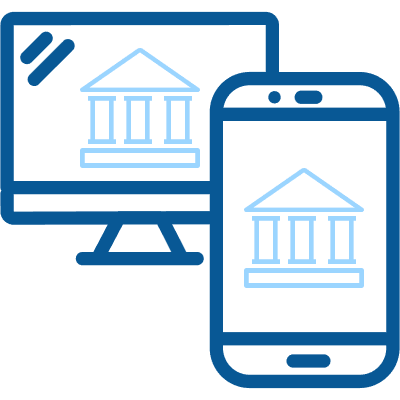 Complete your application on your selected lender's website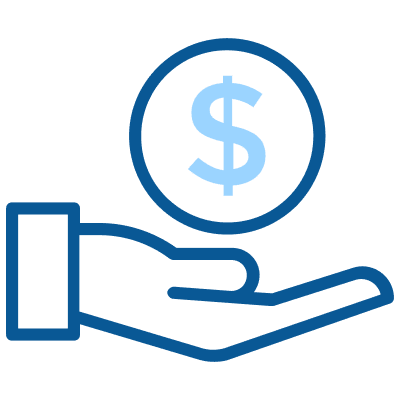 After your loan is approved, your funds should arrive within 1-2 business days2
Check offers
in seconds
Get pre-qualified for loan offers with an easy online form
Won't impact
credit scores
Checking offers will not impact your credit score
Competitive
payment options
Funding up to $100,000 and APRs as low as 6.99%1
Receive
funds quickly
Same-day and next-day available for certain offers2
Learn More About Personal Loan for Land
Personal loans are a great option if you need money to pay for land. For a traditional land loan, if by chance you should happen to default on your payments, the bank can then seize the land and sell it to recover the costs of the loan plus fees. If you default on an unsecured personal loan that was used to purchase land, you can keep the land, however, you will then suffer other negative financial consequences, like possibly having to go to court and/or taking a large hit to your credit score. A default on a personal loan can have repercussions that can negatively affect your ability to get credit in the future. Keep reading to learn more about personal loans for purchasing land.
Can I buy land using a loan?
Yes, using a loan to buy land is a common occurrence in the United States. Some individuals choose to pay cash for land purchases, however, it is common to keep any cash reserves you may have to use as a down payment on loans for a construction project, or another land development project. It is important to remember that any type of financing will increase your debt-to-income ratio, so, be sure taking on a personal loan to buy land does not increase your DTI-ratio above the allowed percentages. When applying for many types of financing, lenders may want to see a debt-to-income ratio below 36%. This less than 36% DTI-ratio must also include the addition of the new debt you are attempting to obtain. That being said, if you can use a loan to purchase land, and it will not greatly hinder your chances of qualifying for future loans, then it may be a great idea. Or, if you just intend to use the personal loan to purchase the land to develop at a future date, then you may be able to obtain the loan, buy the land, pay off the loan, and then strike ground on a new country cottage or log cabin home at a future date. 
What are the requirements to earn a personal loan for land?
Above, we have already discussed that most lenders are looking for a debt-to-income ratio lower than 36% when applying for a new line of credit. In addition, lenders will want to see a steady and large cash flow coming in every month with little money tied up into existing debt payments. Lenders will also look at your credit score. Your credit score is determined by a number of factors including payment history, age of oldest credit accounts, credit usage, and a few other contributing factors. Before applying for a personal loan to purchase land, you may want to have a good idea of what your credit score is and if it is good enough to qualify for a personal loan with lenders. If you are unsure of what your credit score is, you may want to be aware of the fact that you are entitled to one free copy of your credit report every 12-months from each of the three main credit bureaus. 
What credit score do I need to get a personal loan to buy land?
If you are looking to use a personal loan to purchase land, you should know that credit score requirements for personal loans are typically the same whether you are buying land or buying a 1967 Chevy Impala. Most lenders are going to want to see a minimum credit score of 620. Even if you have a credit score of 620, since you are barely making the lender's minimum requirements, you may want to prepare yourself for a stricter qualification process. If you have a credit score below 620, you may also have to consider using an asset as collateral to secure the personal, or even find a cosigner willing to sign onto the loan and take over the responsibility of payments if you should happen to default. 
How do I get a personal loan for land?
One of the easiest ways to get a personal loan to purchase land is through an online lender. Online lenders are simple to work with because the entire process can be done from your living room. If you have good to excellent credit, a steady income, and you attentively respond to any additional inquiries the lender may have, you could see the funds deposited in your account in as little as 24-hours after you are approved. To find a personal loan using an online lender, the first step you may want to consider is to prequalify. Prequalifying will let you see how much you could qualify for and at what rates without impacting your credit score. Additionally, once you are preapproved, you can shop multiple lenders at the same time to compare rates, as well as explore other factors that may help you decide which lender is best for your individual situation 
How much can I borrow in a personal loan for land?
Since you are applying for a personal loan and not a land loan, most lenders cap their maximum personal loan amounts at $100,000. Some lenders even have lower maximum loan amounts. You may want to have an idea of what your budget is for a land purchase before deciding to apply for a personal loan. By prequalifying, you can then get a better idea of what your potential budget could be based on what you may qualify for given your credit profile. 
What rates can I get with a personal loan for land?
Personal loan rates for land are just like any other personal loan rates. The rates depend entirely on your credit score and whether or not you use an asset to secure the loan, or if you have a cosigner on the loan. Personal loan interest rates can vary greatly depending on this type of information. Rates tend to fluctuate from as low as 6.99% to as high as 36%. 
If you have poor or no credit, if you can even qualify, you may expect to pay an interest rate somewhere between 28% to 36%, depending on the lender. If you can only qualify for loans with interest rates in this range, it may be best if you consider taking some time to improve your credit score to help you secure a lower rate. Even an increase of 30 or 40 points may do wonders to help you qualify for a much better interest rate. Qualifying for a better interest rate could potentially save you thousands of dollars throughout the loan depending on the loan amount.  
If you have good to excellent credit, you may be eligible for some of the best interest rates that are currently on the lending market. Although interest rates can sometimes get as low as 6.99%, they can often be a little higher due to market conditions outside of your credit profile. 
Where can I get a personal loan for land?
Land can be expensive. Most lenders have different minimum and maximum loan amounts. Before applying, you should check loan amount restrictions to ensure the lender can provide the right amount of funds assuming you qualify. Most banks, credit unions, and online lenders offer personal loans. Online lenders may offer higher loan amounts, more convenience, and some of the most competitive interest rates. 
Is it better to finance or pay cash for land?
In almost any situation, it's better to pay cash than to finance a purchase, especially a major purchase such as land. Cash is the cheapest form of payment because it requires no additional interest or fees to be paid. However, there may be many reasons that someone may not want to use their cash to pay for a purchase. Ultimately, it's their choice and it may be very possible that paying cash is not the best idea for an individual. 
If you're looking to finance a land purchase, there are a few options that you may want to consider. You could always negotiate a finance deal with the current land owner, obtain a land loan through your personal bank, credit union, or through the USDA, or you could look into using a personal loan to finance a land purchase. 
There are advantages and disadvantages to every loan type that you may consider when it comes to land financing, however, if you do not want to or you can't pay cash, there are plenty of financing options available to you. 
What is the longest you can finance land for?
Loan terms can vary depending on the type of financing and the lender. Personal loans usually have a maximum term of 12 years, but not all lenders may offer terms this long. The amount you borrow and your qualification may also impact the term offered. If you're looking for a traditional type of land loan through a bank or credit union, then land loans can often come with shorter repayment terms between two to five years with a balloon payment due at the end of the loan term. If you qualify for a construction loan, then depending on the source of the loan and whether or not you plan to roll the loan purchase amount into a traditional mortgage, you could be looking at a loan term of 15 or 30 years. 
What are the pros and cons of personal loans for land?
Purchasing a plot of land with a personal loan is a common financial decision that many Americans make. Maybe you want to purchase the land as an investment to be resold later for a profit. Maybe you would like to purchase the land so you could eventually build a home or place a mobile home on it. Whatever your reasons, land purchases can be good long-term investments for you and your family.
Before taking out a personal loan to pay for a land purchase, there are some pros and cons that you may want to be aware of before signing the loan agreement. Here are some of the most common advantages and disadvantages of using a personal loan to buy land.
Pros
Flexibility:A personal loan can be used for anything whereas other loan types may require the money be used exactly how the loan agreement states. Let's say you take out a personal loan to finance a land purchase and after you purchase the land, you are left with an extra $10,000. That $10,000 then can be used for anything you would like. From paying to have water and electricity installed on your land to paying for a family vacation, the lender has no say in how you use the funds. 
Quick financing:Home equity loans, home equity lines of credit, and various other loan types used to purchase land often take weeks to process and include closing costs and other unexpected expenses. With a personal loan, you can get the money to purchase your land in as little as 24 hours with no hidden fees or additional costs. 
No collateral needed:Secured loan types like home equity loans require using your home as collateral to obtain the funds. If you should happen to default on the loan, then the bank could foreclose on your home. If you have good credit, then you most likely will not need to put up collateral to secure a personal loan used to finance a land purchase. 
Loan amounts of up to $100,000:Personal loans can give you access to up to $100,000 in financing with terms of up to 12 years. 
Cons
Higher interest rates than other loan types:Typically, personal loans are going to have a higher interest rate than home equity loans, construction loans, and USDA loans.
Higher monthly payments:Personal loans typically come with shorter loan terms that then require highly monthly payments than loans that come with 15 or 30 year terms. 
These are just a few of the pros and cons that many borrowers looking to purchase land with a personal loan have to consider before making a final decision. Taking on a personal loan is a big commitment that can have implications on your finances for years to come. Make sure you properly educate yourself on all aspects of personal loans before signing a loan agreement. 
What is the best way to finance a piece of land?
There is no one best way to finance a piece of land. The best way to finance land is to use the financing option that works best for your financial situation. That may be a personal loan, a home equity loan, or maybe a government loan program. Your responsibility is to explore all of your financing options to determine which loan type is going to be best.
How much deposit do you need to buy land?
If you're looking to purchase land with a traditional land loan, you may have to have a deposit between 20% and 50% depending on the lender. By purchasing land with a personal loan, you can prequalify for a specific amount based on your budget before even looking at land. Once you know how much you can qualify for, you can look for land deals, find a property you like, make an offer, obtain a personal loan, and pay for land all at once. You can then simply pay back the personal loan through monthly payments. 
Is buying land a good investment?
Yes, purchasing land is considered a good investment. Land purchases are good investments for a few reasons. Land is a limited resource that remains in good condition and increases in value over time. You can either let your land sit and appreciate in value or you can rent it out to hunters, campers, and other outdoor enthusiasts. When the time is right, you can either build something on the land, sell it for a profit, or pass it on as an asset for your family to enjoy or sell at a later date. 
What are the types of land loans?
There are three main types of land loans, raw land loans, unimproved land loans, and improved land loans.
Raw land loans: Raw land contains no electricity, sewers or roads. Raw land loans require higher down payments and detailed plans on how you are going to develop the land you are purchasing. 
Unimproved land loans: Unimproved land loans are used to purchase land that may have some utility access but typically does not have an electric meter, phone lines, or a natural gas meter. A down payment of at least 20% may be required for loan approval. 
Improved land loans: Improved land loans are used to purchase land that has access to roads, electricity, water, and maybe even gas and sewage. Although the land may have a higher purchase price than other types of undeveloped land, loans may come with lower interest rates and require a smaller down payment. 
As discussed earlier, personal loans can also be used for land. You may need to consider this option or it may just make more sense than other options. When it comes to financing solutions, thinking outside the box can help you thrive financially. 
Is getting a personal loan to buy land worth it?
Yes, getting a personal loan for land is worth it. This is especially true because land makes a good investment. If you happen to play your cards right and purchase the right plot of land, you could see an ROI that is double or triple the amount of interest paid on the personal loan.
Why choose Acorn Finance for personal loans to buy land?
Acorn Finance offers a platform that allows borrowers to check offers online from top national lenders. Within 60 seconds or less, you can check offers without impacting your credit score. Acorn Finance makes it easy to shop offers and find a personal loan offer that works for you and your budget.
Check personal loan offers from $1,000 up to $100,000. . . visit Acorn Finance today!
"The first bank we applied with was disappointing. Your process is easier because of the soft credit inquiry, then you get offers, find the best one, and take it."
Lisa R.
"I was pleasantly surprised how easy this process was. It couldn't have been a better experience. Got just what I need for my home project and would do it again should the need arise."
Drew D.
Virginia | Deck and Roofing
"Your website was really easy to navigate. It was very clear and very simple to use. It was nice to be able to see all the different offers up front."
Sarah G.
"I like the easy online and 100% paperless experience of Acorn Finance. I received my money two days after completing my application."
Bob S.
"It was important to me that I could review my offers without any impact to my credit score, before deciding on the best loan option."
Carol R.
"The process couldn't have been any easier. I filled out a short form that took me less than 2 minutes and within seconds I got multiple offers from lenders."
Mike T.
COMPARE RATES FROM TOP LENDERS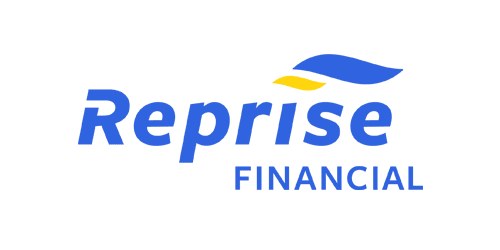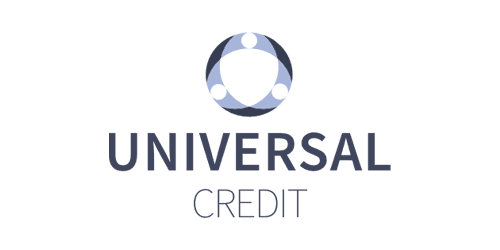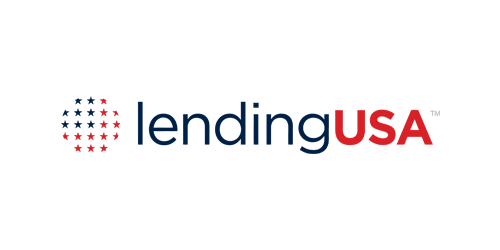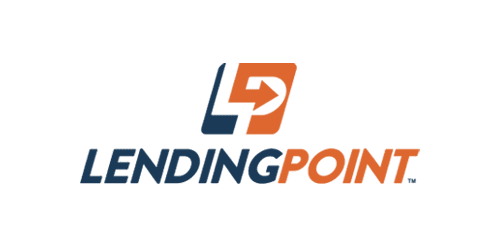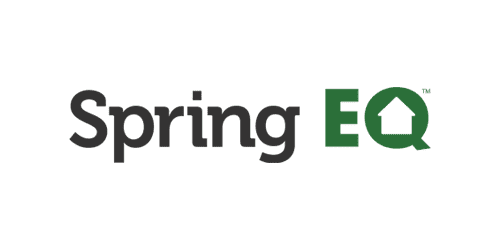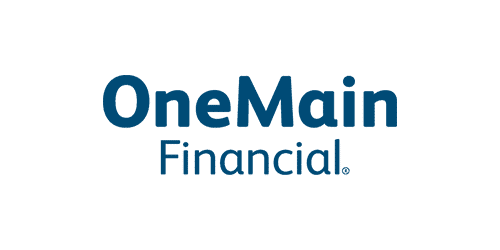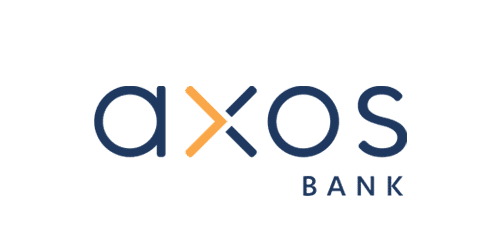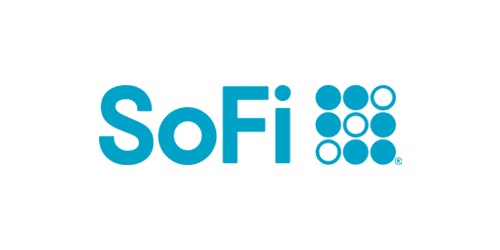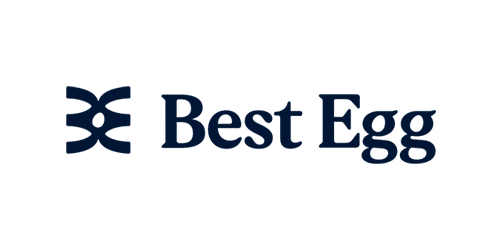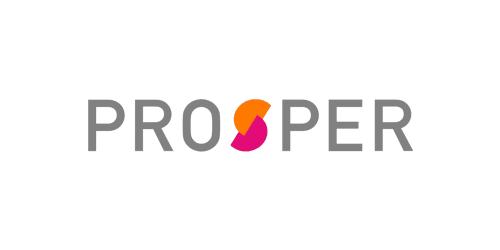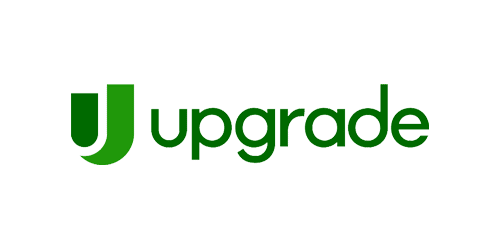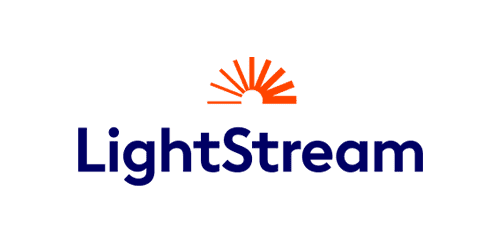 Are You A Contractor?
Stop Thinking & Start Doing with Acorn Finance
Are you a contractor?
Generate more revenue with Acorn Finance.
Offer customers the ability to finance their dreams with zero dealer fees.
Popular home improvement projects
Barn Financing Options
One home, endless possibilities
Personal Loan Information