ADU Financing
Get financing for an accessory dwelling unit in 60 seconds with no impact to your personal credit score.
How much would you like to finance?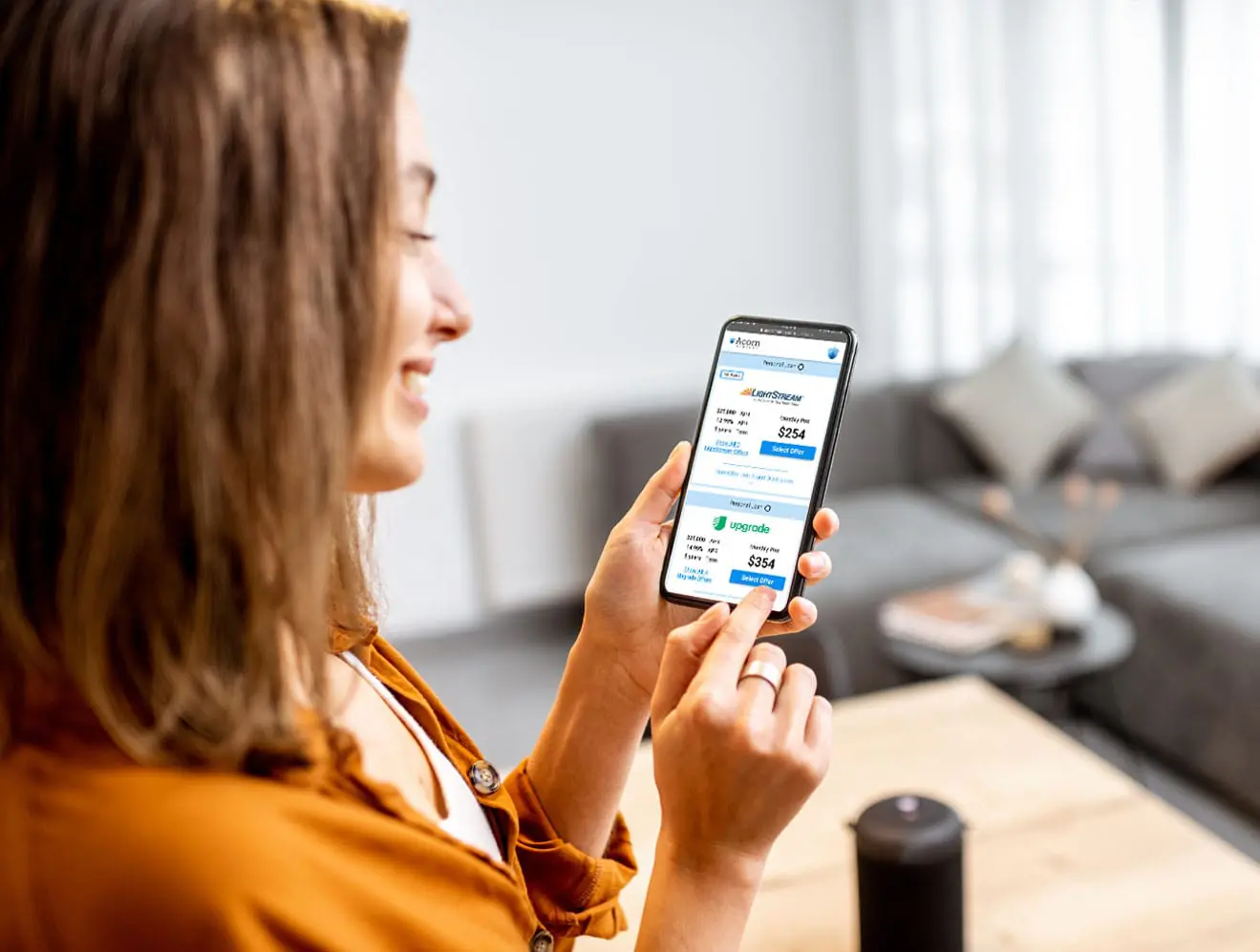 ADU Loans
Get your new accessory dwelling unit financed today. If you are in the middle of a home remodel and you're thinking of adding an ADU or even pole barn structure, Acorn Finance can get you the money you need.
No matter your credit score, if you want to secure financing for an ADU in California, Texas, Georgia, or anywhere across the U.S., Acorn Finance will provide pre-qualified loans in seconds to get funds quickly. Easily sort all the loan offers by what matters to you: interest rate, payment amount, length of the loan term.
Never impact your credit score when comparing rates between our network of trusted partners. 100% online, customer-friendly process is designed to help you find affordable payment options with lenders that can quickly finance an ADU you want to build.
Check Offers
Quick. Simple. Secure.
ADU Financing Options with Acorn Finance
Check New Loan Offers With No Impact To Your Credit Score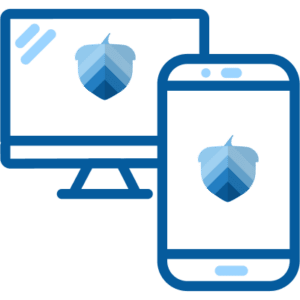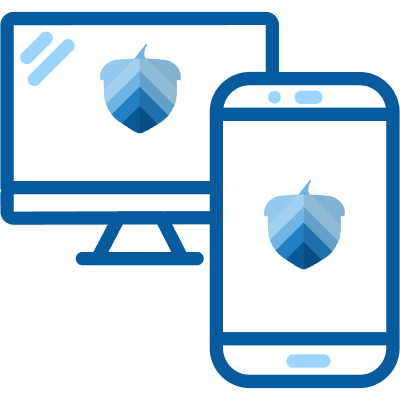 Fill out an easy online form to check for pre-qualified offers with no impact to your credit score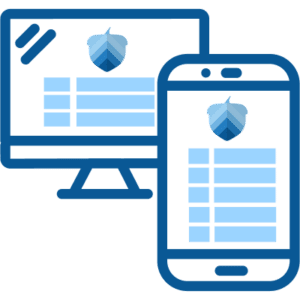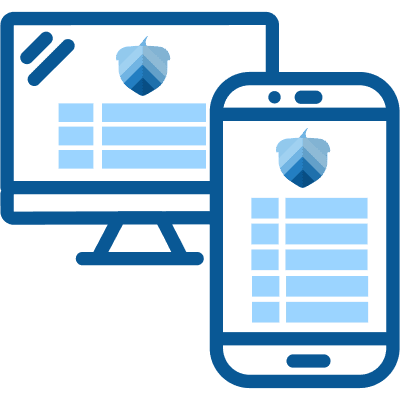 Compare terms and payment options to select the offer that's best for you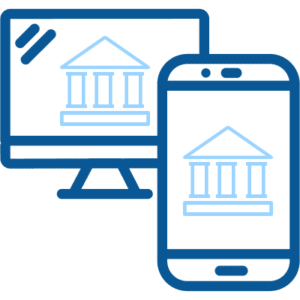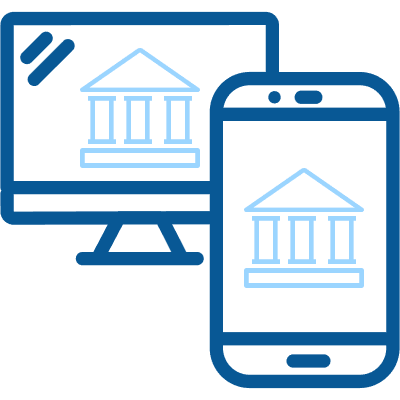 Complete your application on your selected lender's website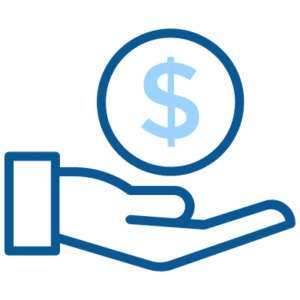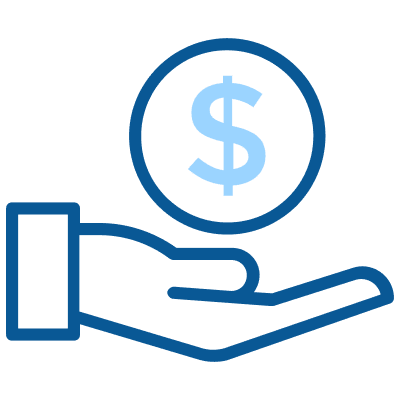 After your loan is approved, your funds should arrive within 1-2 business days2
How We're Different
Check offers
in seconds
Get pre-qualified for loan offers with an easy online form
Won't impact
credit scores
Checking offers will not impact your credit score
Competitive
payment options
Compare rates from our network of lenders
Receive
funds quickly
Same-day and next-day available for certain offers2
"I am adding a hot tub and other patio enhancements to my house. My experience using Acorn Finance was excellent."
Tracey E.
Kentucky | Patios & Decks
"I am extending my patio. My contractor informed me of possible financing and the Acorn Finance experience was awesome, very easy."
Monica L.
"The whole process itself was just so fluid, all the way through to the end. I was thinking it can't be this easy, but it really was!"
Janina D.
The process was very easy, simple, and quick. That checks the boxes on my list!
Diane B.
Applying for a loan and receiving funds was seamless. The experience was pleasant with no pressure or anxiety.
J. Hill G.
Compare Rates From Lenders in Our Network
How to Finance an ADU: Best Accessory Dwelling Unit (ADU) Financing Options
An accessory dwelling unit (ADU) is an attractive option for creating more space while increasing your home's value. So what does an ADU cost? Can you obtain financing for an ADU? The good news is, yes you can obtain ADU financing. You can also get tiny home financing if you prefer to live a more mobile lifestyle. While there really is not any bad news, ADU's can be costly to build or convert. Below we will discuss average ADU costs, regulations, financing information, and more regarding ADU's. Keep reading to learn all about ADU's!
What is an Accessory Dwelling Unit (ADU)?
An independent residential stand alone, attached or detached unit located on the same lot as a single family home is known as an accessory dwelling unit (ADU). ADU's commonly are referred to as accessory apartments, secondary suits, granny flats, and so on. Although it may sound complex, ADU's are actually a very simple and old idea. Additional examples of an ADU can include…
– Tiny house in the backyard (as long as it's on a foundation)
– Apartment over the garage
– Basement apartment
What is the purpose of an ADU?
In most cases, the primary purpose of an ADU is to create more space. Adding an ADU can be a great way to invest in your current home while making it more functional and increasing its value.
What qualifies as an ADU?
An ADU is usually defined as an additional living area that is independent of the main dwelling unit. The main dwelling unit should include a full kitchen and bathroom. An ADU can be classified as interior, attached, or detached. An interior ADU is usually a conversion of a garage or basement that is attached to the primary dwelling. Although an interior ADU is attached to the main dwelling it is different from an attached ADU. An attached ADU is also attached to the primary dwelling but it's added rather than an existing space that is converted. A detached ADU is a free-standing structure such as a garage or guest house. An ADU should have one address and one utility meter, even if two families are staying on the property. While a two family property usually has a separate mailing address and separate utility meter.
Can you rent out an accessory dwelling unit?
Depending on your location, your accessory dwelling unit may or may not be rented. Some places may have regulations such as the owner must live on the property or that you can not advertise your ADU for rent.
Can you get a loan for an ADU?
Yes, you can get a loan for an interior, attached, or detached ADU. Most homeowners use either a secured loan or unsecured loan. New homeowners who have not yet built up enough equity in their homes may need to use unsecured loans, while those with credit challenges may be more likely to qualify for a secured loan, if they have sufficient home equity. A little later on we will dive into more detail on ADU financing options. But for now to keep it simple we will help you understand secured vs. unsecured loans. Secured loans typically require collateral such as your home. In order to qualify for a secured loan you'll probably need to have plenty of equity in your home. Secured loans may offer lower interest rates, higher loan amounts, and longer terms. While this may sound appealing, homeowners should consider the risk involved with a secured loan. If you default on a secured loan you can risk losing your home. An unsecured loan does not require collateral and is much easier and faster to acquire. While the rates may be higher, they may not be much higher, especially in the current market. Acorn Finance has lending partners that offer unsecured ADU financing up to $100,000.
Do you need an architect for an ADU?
Hiring an architect for an ADU project is a wise investment. With the right tools and skill set you may be able to DIY an ADU but we highly recommend hiring an architect. An architect can help homeowners create an authentic, charming, and functional space. An architect is an important professional to have on your team of professionals. Once the architect is finished with the design portion, it's the contractor's job to bring the vision to life. It's important to make sure the contractor and architect work well together. Whether you connect with a preferred contractor or architect first you should ask for referrals.
Can I put a second dwelling on my property?
Whether or not you can put a second dwelling on your property usually depends on your location and local regulations. In areas with a high cost of living ADUs are becoming more popular. Many local governments have voted to make permitting easier for ADUs in order to improve the quality of life for those within the community. The community can also benefit by retaining more residents. In places such as California, families need multiple incomes and support to achieve financial stability. ADUs can support multigenerational living while giving everyone the space they need. To learn more about your local regulations you should contact the local government agency or consult a contractor that specializes in your area.
Can you build a 2-story ADU?
As we mentioned earlier, there are three main types of ADUs; interior, attached, or detached. Detached ADUs can be 1 or 2-stories as long as their height does not exceed 25 feet. You should note that maximum height regulations may vary depending on location. Adding a second story loft in your ADU is becoming more and more popular. It keeps the space open and versatile while providing a unique design element. With many jobs transitioning to remote work, homeowners are looking to create functional workspaces. A loft can make a great office, bedroom, TV area, and so much more.
Does an ADU have to have a kitchen?
ADU's do not have to have a kitchen in most cases. In California or expensive living areas, ADU's are commonly used as independent rental units that include their own kitchen, entrance, bathroom, living space, parking space, and more.
Does adding an ADU increase property taxes?
In most places, adding an ADU will increase property tax but only on the marginal value. It's usually treated like a home addition but the existing homes value is not reassessed.
How much does an ADU cost to finance on average?
ADU's vary widely when it comes to cost. Factors such as whether the unit is attached or detached and design costs, permit costs, and so on can influence the cost of adding an ADU. Detached new construction typically costs more than attached or basement accessory dwelling units. On average ADU's range from $150-$300 per square foot. In order to determine what your ADU could cost you should consult a professional and get an estimate.
How much does it cost to add an ADU?
ADUs vary widely when it comes to cost. Factors such as whether the unit is attached or detached and design costs, permit costs, and so on can influence the cost of adding an ADU. Detached new construction typically costs more than attached or basement accessory dwelling units. On average ADUs range from $150-$300 per square foot. In order to determine what your ADU could cost you should consult a professional and get an estimate.
Does an ADU have its own address?
No, an ADU should have the same address as the main dwelling or residence. If it appears there are two structures on one property but they have separate addresses or unit numbers this is most likely a two-family property. A two-family property is different from an ADU. ADUs typically mimic the style of the primary residence whether they are attached or detached. In addition, an ADU should not have its own utility meter. In most cases, the property owner is required to occupy the primary residence to fulfill zoning requirements for an ADU.
Can my HOA prevent me from building an ADU?
HOAs can prevent you from building an ADU. While it may be frustrating to have someone regulate what you can and can't do to your home, try to remind yourself of what the HOA wants. HOAs want to make neighborhoods uniform and tidy. Therefore, even if your HOA turns down plans for an ADU, don't just give up. Contact the HOA and see if there is anything else you can provide for approval. Another scenario is that the HOA may approve your plans but with costly restrictions. If you live in an area with an HOA you should prepare for obstacles they may place in the way. You may want to consider whether the HOA will enforce changes to your plans that would increase your cost, and what this will mean for your loan amount if you choose to finance the project.
Does an ADU increase property value?
Recent studies demonstrate that accessory dwelling units can increase home value by an average of 51%. In some areas, homeowners are being encouraged to add accessory dwelling units. Officials and communities believe that ADU's can be the solution to helping aging family members, creating more room for children, or creating space to generate more income in areas that are particularly expensive to reside in.
Best ADU Financing Options
Adding an ADU can be a costly but well worth it investment. Luckily, financing options are available to make adding an ADU more affordable. Let's compare the 3 best ADU financing options for 2020.
1. Personal Loan for an ADU
Personal loans are available for all types of credit and can be used for ADU financing. Although rates may be higher compared to secured loans, most personal loans don't require any collateral. Personal loans are often easier to secure and tend to be less risky than comparable options. Acorn Finance is a top-rated platform that helps consumers receive multiple personalized and competitive personal loan offers up to $100,000 within seconds.
Benefits of an ADU Personal Loan
– Simple application and approval process
– No collateral needed
– Fixed interest rate for the duration of the loan (in most cases)
– Competitive interest rates
– Borrow almost any amount (typically between $1,500 – $100,000)
– Generous amount of time allowed to repay loan
– Quick funding
Personal Loan Cons
– Interest rates may be slightly higher than comparable options
– Credit history necessary in most cases
– Fixed payments
– Many personal loans have origination fees
– Some personal loans come with prepayment penalties
2. Home Equity Line of Credit
Do you have equity in your home? If so, a home equity loan can allow you to borrow against your house. These funds can be used to complete the ADU project you've been daydreaming about. However, doing your research is critical to determine whether a home equity line of credit (HELOC) is the best option for you. Compared to a personal loan, a home equity line of credit can be a riskier option.
Pros
– Good credit customers typically pay no closing costs
– No fees for cash draws
– Low interest rates (loan is secured by your home equity)
– Tax advantages
– Pay off loan early with no additional fees (in most cases)
– No justification needed for how the money is spent
Cons
– Low payment option may cause the loan to extend far longer than you wanted or create a bad financial situation
– Interest rates are adjustable, they can rise
– Requires ongoing attention to avoid a sudden increase in payment
– Look out for hidden fees
– Your home may decrease in value
3. Credit Card
Credit cards can be a convenient solution for ADU financing but you should consider the pros and cons. Some credit cards may offer special 0% interest promotions that you can take advantage of. However, in most cases credit cards have higher interest than personal loans. Credit cards may help cover some of the expenses associated with your ADU project but are most likely not the solution for financing the whole bill.
Pros
– Build your credit
– Convenient
– Potential to earn rewards
– Buy now, pay later
– Theft protection
– Special promotions may apple
Cons
– Higher interest rates
– Annual fees may apply
– Vague approval requirements
– Read the fine print
– Increased risk for fraud
How much value does an ADU add in California?
In most parts of California, housing is very expensive. Homeowners often look for creative ways to add on to their home to generate extra income. In a place like California, you are highly encouraged to add an ADU to your home if allowed. Whether you use it as additional living space or rent it out, it can increase home value.Typically, an ADU can increase resale value by an average of around 50%. With added value like that, it's likely that you should recoup some if not all of your initial investment. Even if you do not plan to sell your home, you can generate income by renting out the additional space. Overtime, this too can allow you to recoup or profit off your initial investment.
If you live in California you should consider an attached ADU, detached ADU, or garage conversion ADU. If you are having troubles envisioning how an ADU fits into your home, you should consult a professional to realize the full potential of your property.
Can a duplex have an ADU?
First of all to clarify, we want to establish that an ADU is two different homes with their own addresses and mailboxes. Duplexes can have an ADU. For example, you could convert two garages on a duplex lot into an ADU, if local building codes allow. And that's really the key there. To determine if you can add an ADU to a duplex, you will want to consult local government authority. A duplex can be a smart investment whether you plan to live in one and rent the other or rent both. The more you can maximize the space, the more money you can potentially make.
How big can an ADU be?
If you plan to create an accessory dwelling unit, you may be wondering what the appropriate size is. Is there a thing as an ADU that is too big? Typically, ADU's can be up to 50% of the size of your original residency. Of course, this will heavily depend on the rules of your local jurisdiction. It can also depend on how much extra space you have. Whether the ADU is attached or detached can have an impact as well.
The County of San Diego goes even further, asserting that an ADU can be up to a maximum of 1,200 square feet. In any case, be sure to check the rules of your local county. There will likely also be various building permits that are necessary before you can begin building.
In addition, you might need some assistance getting the funding to make your ADU possible. Some homeowners use a personal loan to finance an ADU. At Acorn Finance you can receive personal loan offers within 60 seconds or less without impacting your credit score. Acorn Finance has top-rated lending partners that specialize in home improvement loans such as ADU financing.
Does converting your garage devalue your house?
If you plan on converting a garage, you should think through the idea. While a garage conversion may increase the value of your home, it may also take away from a safe place to store your car, tools, and other equipment. Some potential home buyers may view this as a negative. While expanding living space adds value, you should be mindful of other consequences that may result. If possible you should consider converting the garage but building a detached garage. This way you can create a more functional living space without taking away other features from your home.
Can you get a mortgage on an ADU?
If you need money to build an ADU, you probably won't be able to get a mortgage. However, you may be able to get a second mortgage. When the project is complete you may be able to refinance the mortgages into one mortgage. While this may work, there are easier options. For homeowners that have equity in their home a cash out refinance, home equity line of credit, or second mortgage may be an option for financing an ADU. For homeowners that have little equity in their home a construction loan, renovation loan, or personal loan may be an option for financing an ADU.
There are a variety of factors that can hinder or enhance your ability to secure financing for an ADU. These factors can include:
Location
Credit score
Income
Debts
Home equity
Value added by the ADU
The point of adding an ADU may be to make your home more functional. Perhaps you have a loved one that needs a place to stay and you want to accommodate them. Or perhaps you are just looking to generate income by renting out an ADU. Whatever the motive is for building an ADU, you will want to make sure you make smart financial decisions along the way. Choosing the right kind of financing is an important part of maximizing your investment and keeping project costs down. You may want to consult a professional to determine what kind of financing is best for your situation.
How much does it cost to build an ADU in California?
Although you might be excited about the prospect of getting an accessory dwelling unit, the accessory dwelling unit cost might be of top concern. Typically, you should expect to pay somewhere between $100 to $200 per square foot on your ADU in California. Therefore, if you were to build a 1200 square foot ADU, the total cost of your ADU might cost somewhere between $120,000 and $240,000.
Some people who build an accessory dwelling unit do so to rent out the extra space and get an ROI. Therefore if you charge about $1,500 for each month in rent, then you should expect to wait between 80 and 160 months just to get the initial investment back. In other cases, people may sell the home after getting the ADU finished. If you plan to rent the ADU, you may want to meet with a local property manager to estimate what the ADU might rent for. This can help you determine how much the ADU is worth to you. When building an ADU you should take the right steps and avoid shortcuts. If done right, an ADU can benefit you for many years to come.
How do you borrow money to build a granny flat?
As we mentioned, there are many different avenues to consider if you want to build an ADU or granny flat. Most people will need a loan of some sort to finance building expenses. If you have equity in your home you may be able to access cash with a cash out refinance. Another option you may have is to use a home equity line of credit.
If you have little to no equity in your home you may have less options. A personal loan can be used for financing an ADU. In most cases, personal loans do not require collateral, therefore it should not matter whether you do or don't have equity in your home. However, compared to a cash out refinance or home equity line of credit, a personal loan may have higher interest rates.
Do I need consent for a minor dwelling?
As long as a minor dwelling complies with permit performance standards they should not require consent. Minor dwellings should also meet other requirements such as land zoning. Before building a minor dwelling you should contact a local contractor or local building authority office.
How much does a prefab ADU cost?
The cost of your prefab ADU is going to vary based on how many square feet you would like, the exact materials you are looking to add to it, and any extra features. The cost of a prefab ADU usually starts around $30,135 for structures in California, with the average cost per square foot falling between $113 to $240.
It is possible to reduce the cost that you pay for the ADU. If you are able to do the installation yourself for example, it can cost a lot less to get the work done. However, other options, like limiting how many square feet you go with will help as well. You will have to take a look at your project and see what works the best.
Do you need a permit for Adu in California?
You will need a permit for your ADU in California. The exact type of permit will depend on the rules in the county where you are living and intend to build the ADU. At a minimum, your unit is going to need a building permit. If you plan to put the ADU in yourself, then you must go to the county and get a permit. If you are hiring a builder to help, then they will often get the building permits in line.
In some areas, you will need to get other permits as well. This can include an encroachment permit, grading permit, and site review. All property owners, before building the ADU, will need to sign and submit the Accessory Dwelling Unit Rules and Performance Standards along with the building permit.
When you are looking at contractors to help you figure out the best way to get started with your ADU, you can ask them whether they get the necessary permits and how they can help you with this step. There may be expenses involved with securing permits that you may need to borrow money for. You may be hesitant to take out a loan for the entire project just to cover permit costs. Taking out a small personal loan to cover permit costs can be a smart idea. If you are granted permits, you can take out a second personal loan to cover building expenses. You may even be able to pay off the first personal loan with the funds from the second personal loan. This way you only have one monthly payment to manage.
Does an ADU count as square footage?
The ADU is able to exceed the floor area and the lot coverage limits by a maximum of 800 square feet. Despite this, the ADU should count towards the overall building square footage for the property.
What this means is that this allowance for the ADU is not going to be a credit that you will deduct from the overall floor area. Let's say that the maximum amount allowed on your parcel is 2,000 square feet. Your current primary dwelling there is 1,500 square feet. You would be able to construct an ADU that goes up to 800 square feet if you would like, bringing the total square footage of the building up to 2,300. You would not be considered going over your allotment, though from here you would not be allowed to add anything new later on.
The ADU is such a popular option because it does allow you to go over some of the square footage that would not be allowed with other structures in the area. You will need to be creative with how this works and meet local encroachment rules and more, but overall this is a great way to increase your square footage in a legal way. Make sure you work with a qualified contractor to help when getting this started.
How much does it cost to convert a garage to ADU?
One way that you can add an ADU to your home is to convert the garage. This allows you to expand some of the residential property that you already enjoy, create room for a relative to move in, or to start your own business without needing to purchase a whole new property.
The amount that it will cost you to do this depends on the exact plans you have for the finished project. It will likely cost at least $20,000 to do this conversion based on the intent of the construction. The more in-depth this project gets, the more it can cost, with some costing up to $150,000.
Always talk to a reputable contractor before you get started with your garage to ADU conversion. They can give you a good estimate on the costs based on what you would like to get done. Once you have a project estimate, you can check financing offers at Acorn Finance.
What are the benefits of building an ADU?
When determining whether an ADU is the right choice for you, there are a lot of factors that you will need to consider. While an ADU may require money that you may or may not have, it can offer a long list of benefits. It's up to you to decide where the benefits are worth the cost of building an ADU. Some of the benefits of adding an ADU to your property include:
Make it a source of income: You may be able to use an ADU as a rental unit or even as a place for others to do business. This can supplement your income and help cover your living expenses.
Optimize your space: ADU's can expand your living space. Perhaps you have grown children that boomerang home or need a home office with some privacy. You can build an ADU to create additional living space with added privacy.
Eco-friendly: This type of housing is going to have a minimal amount of impact on the environment compared to other housing options. They take up less space and are smaller, giving you what you need without harming the environment.
Flexibility: ADU's can be used for a variety of things from extra garage space to a guest house. With the right design elements, you may be able to create a multi-use ADU.
These are just some of the benefits of choosing an ADU for your home. It is an affordable way to utilize your space, give you more room, and increase the value of your home all in one.
What are the disadvantages of building an ADU?
While many homeowners love the idea of building an ADU to give them more space and more flexibility, there are disadvantages too. Disadvantages can vary depending on your situation so you should consider general disadvantages as well as ones that relate to your situation. For example, converting a garage into an ADU may mean losing a parking space for a car. Some general disadvantages of building an ADU include:
You may lose storage: Whether you convert a garage or build a separate ADU you may lose usable space or storage.
Disruption of your daily life: If you use this as a rental property, you will need to deal with the repairs, maintenance, and anything else that comes with having a tenant. This can be a hassle if you do not make enough for a property manager.
The cost of construction: While an ADU may be more affordable than other options, there is still an initial investment that you will need to consider.
ADU vs. guest house
A guest house is typically a small addition inside or near the main home. In most cases, a guest house includes a bedroom and a bathroom. They may also include a lounge area or a microwave, perhaps a table too. Guest houses are usually intended for the purpose of sleeping and getting ready, similar to a hotel room. For showers and cooking you usually need to visit the main home.
An ADU on the other hand should have its own independent living area, a full bathroom or bathroom(s), and a kitchen. An ADU can be rented or permanently lived in as it should be a sufficient living space. In some cases ADU's are attached to the house but they can also be separate. Guest houses are almost always separate though even though they are on the same property.
Can I get a mortgage for an ADU?
ADUs are usually financed with a construction or renovation loan. Some people can also use their home's value to get a home equity loan or a home equity line of credit to finance the ADU. This usually only can happen though if the home has 20% equity or more. If you don't have much value in your home, you may have to explore other loan options like personal loans and construction loans.
The type of loan that is best can depend on the total project cost and your personal financial situation. While personal loans can be used to finance an ADU, they may have higher interest rates, lower loan amounts, and shorter terms compared to home equity loans. Building an ADU can increase home value so the additional finance cost can be worth it. Always be sure to compare loan costs and make educated financial decisions.
Is an ADU a good investment?
An ADU can expand your living space. It can also generate additional income if you choose to rent the ADU. ADU's can also be used to house elderly parents or friends. This can be a much cheaper option compared to assisted living. Regardless of how you use the space, an ADU can be a very good investment. To ensure a healthy return you will want to make sure it's constructed legally and built properly. There are select cases where a potential buyer may not like the ADU and therefore are less motivated to pay up for your home. However, a majority of buyers should favor the ADU addition. When you construct ADU plans, make sure it fits in with the neighborhood and the main home. You do not want it to stick out or look out of place. This all goes back to ensuring the ADU is built properly.
Can you build an ADU with a 203K loan?
You can use an FHA 203k for attached ADUs or conversions. These can be used for any kind of home renovations and that includes an ADU. There is usually a limit on the loan though, no matter your credit score. This means you might need to budget for your ADU wisely to make sure you don't try to build an addition that is more than the loan amount. While a 203k loan may be a good option for some homeowners, that does not mean it's the best option for all. Always explore ADU financing options and make educated financial decisions.
Does an ADU add value to your home?
An ADU can add value to your home, or it can generate monthly income if you decide to rent it out to tenants. Detached ADUs usually offer more of a value though because people generally prefer to live alone than with people they don't know. Detached ADUs can also be used as an Airbnb and people may be willing to pay more because they have their own space away from the main house.
A detached ADU can add about 20 to 30% value to your property. Any ADU can add value to your home, but the detached ADU's typically offer more value. If you live in an area where ADUs are very common, they may add less value compared to an area where ADUs are not common. If you live in an area where ADUs are common, this should give you even more reason to invest and build one. When it comes time to sell your home, your home may sell faster if it includes an ADU. Keep in mind that selling your home is not always planned so if you have the funds to invest in an ADU now, you should pursue it.
What is the best way to finance an ADU?
There are many different ways to finance an ADU. Home equity loans are one of the most common ways to finance an ADU. Home equity loans are a popular choice because they can offer generous loan amounts and low interest rates. However, you will need to have equity in your home to qualify. In addition, you will need to be willing to use your home as collateral.
A home equity line of credit (HELOC) can also be used. A HELOC is similar to a home equity loan in the sense that you will borrow against the equity in your home. However, it's different because it's a revolving line of credit rather than a term loan. Construction loans may also be an option. Compared to other options, construction loans can be complex and require the most work.
For ADUs $100,000 and below some homeowners choose to use a personal loan. Unsecured personal loans do not require collateral. Therefore, if you do not qualify for a HELOC or home equity loan, you may qualify for a personal loan. Personal loans may have higher interest rates, shorter terms, and lower loan amounts compared to secured loan options. However, they can still be a great option for ADUs and home improvement projects given their qualification requirements and flexibility.
Regardless of the type of loan you choose, there will be additional costs that come along with borrowing money. If you have the cash available and it won't put you in a pinch to use it, you should consider paying cash for your ADU. Or perhaps you pay for half in cash and use a personal loan to cover the other half of project costs. It may seem natural to sort out financing options first, but in reality it may be better to determine what it will cost to build your ADU. Once you know how much it will cost and how much you need to borrow you can work backwards to find the financing option that makes the most sense.
What financing options exist to build an ADU?
There are plenty of financing options available for financing an ADU. You may qualify for all options or you may only qualify for some. You should evaluate all financing options and pursue the one that makes the most sense for you and your family. Here are some financing options available for building an ADU:
Personal loan
Home equity loan
HELOC
Construction loan
Is ADU Financing the right choice?
In conclusion, a personal loan can be the least risky and best option for financing an accessory dwelling unit. Acorn Finance is a reliable and top-rated company that provides personal loans for ADU financing. Our platform can allow you to receive and compare multiple personalized and competitive loan offers within seconds. In addition, your credit should not be affected by submitting an application.
Three steps to get started with Acorn Finance:
#1. Complete and submit a short loan application online
#2. Receive multiple pre-qualified offers
#3. Get connected with lenders to obtain your pre-qualified loan
Transform your home today… apply online for ADU financing now!
How Does Acorn Finance Compare?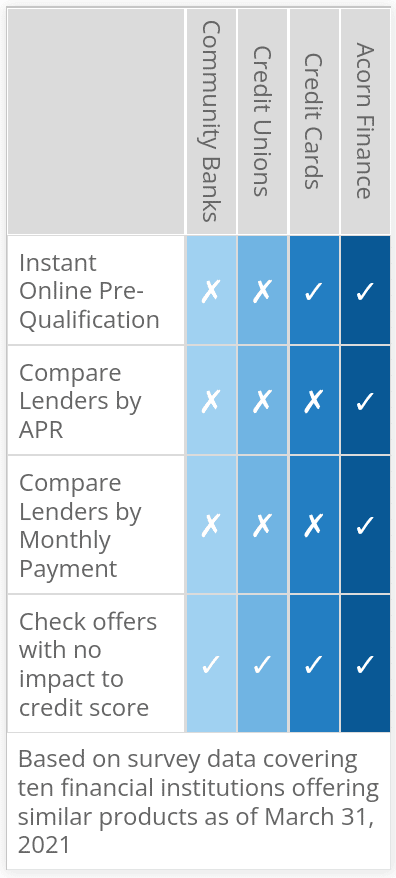 Ready To Secure ADU Financing?
Compare accessory dwelling unit financing options without affecting your credit score.
Check Offers
Compare Rates From Top Lenders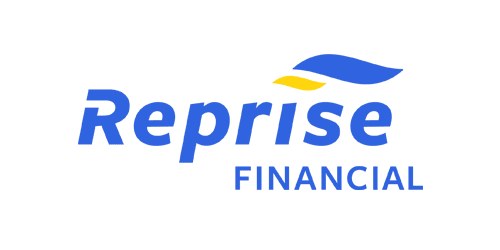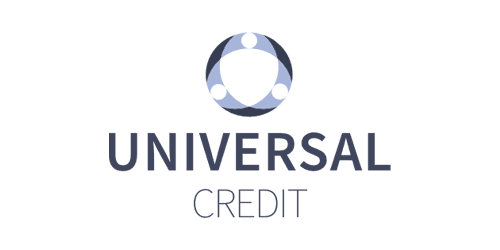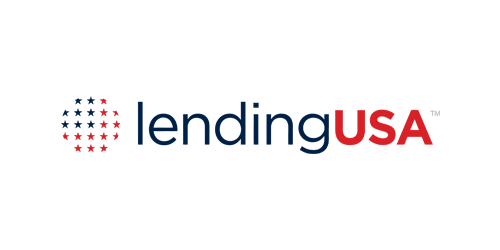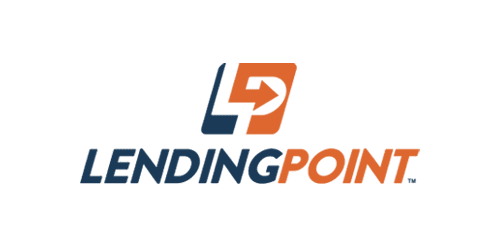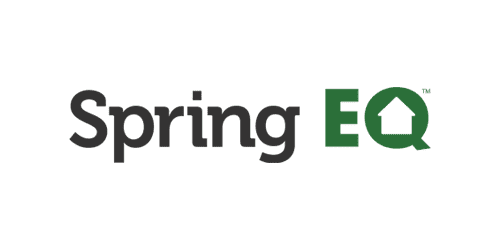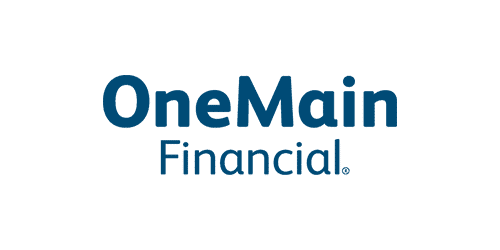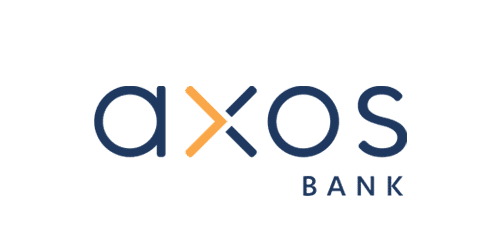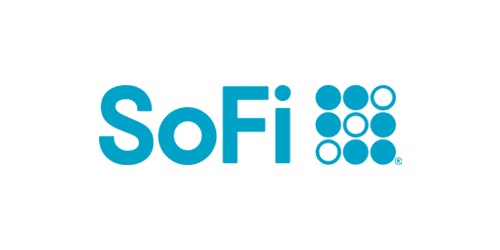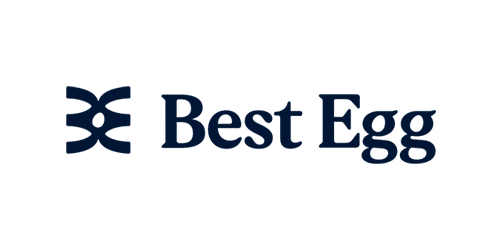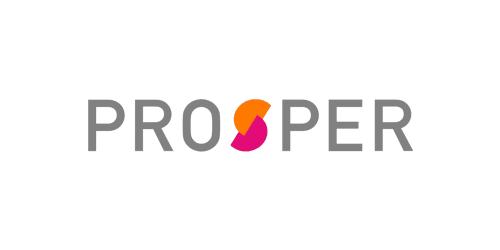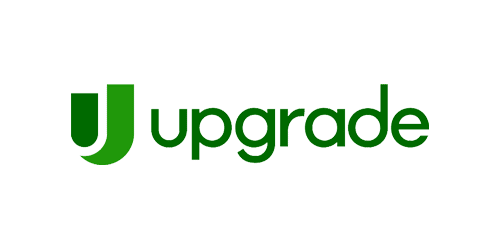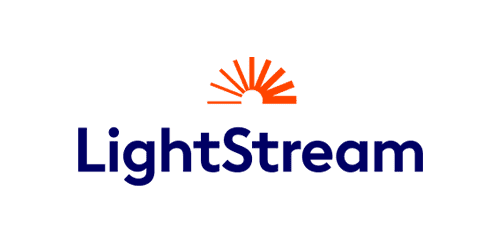 Accessory Dwelling Unit Financing Calculator
Are You A Contractor?
Stop letting ADU financing deals slip through your fingers.
Close more sales with easy, affordable financing options for your customers
Get Started
Popular Home Improvement Projects
Barn Financing Options
One home, endless possibilities
Personal Loan Information