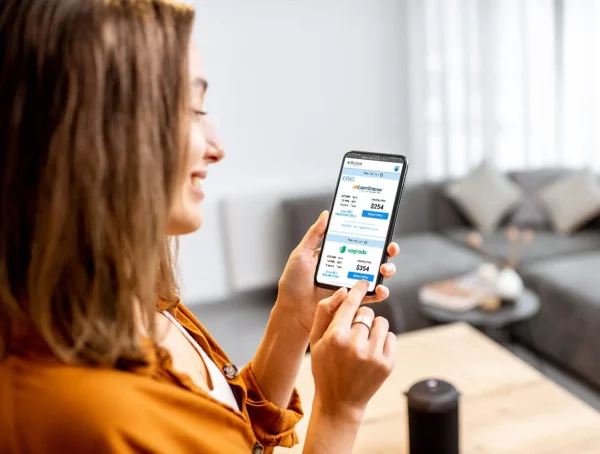 How To Finance a Log Cabin
Wondering how to finance a log cabin? If so, you're in the right place. Having a vacation home or lake cabin is a middle-class dream that many Americans would love to achieve. Packing up the car on a Friday to head to the cabin for a long weekend with the kids is a priceless feeling, and to be able to create those memories with your family is incomparable. Learn the process to finance a log cabin at Acorn Finance, where we connect you with our network of top lenders, and choose the right log cabin loan for you.
Log Cabin Finance Process
Check Log Cabin Loan Offers With No Impact To Your Credit Score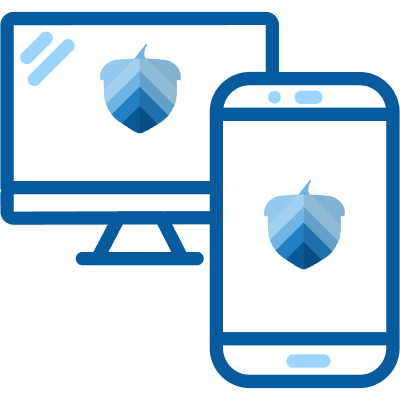 Fill out an easy online form to check for pre-qualified offers with no impact to your credit score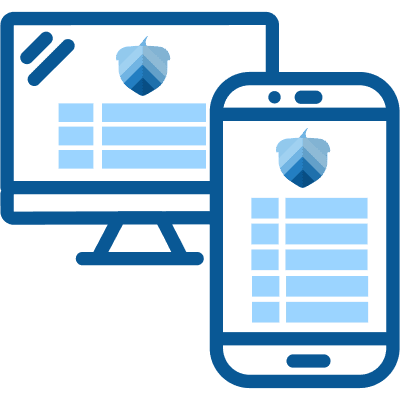 Compare terms and payment options to select the offer that's best for you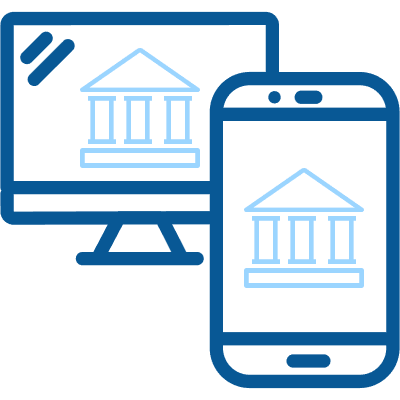 Complete your application on your selected lender's website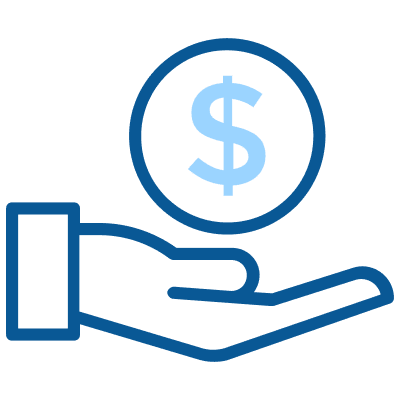 After your loan is approved, your funds should arrive within 1-2 business days2
Check offers
in seconds
Get pre-qualified for loan offers with an easy online form
Won't impact
credit scores
Checking offers will not impact your credit score
Competitive
payment options
Funding up to $100,000 and APRs as low as 6.99%1
Receive
funds quickly
Same-day and next-day available for certain offers2
"The first bank we applied with was disappointing. Your process is easier because of the soft credit inquiry, then you get offers, find the best one, and take it."
Lisa R.
"I was pleasantly surprised how easy this process was. It couldn't have been a better experience. Got just what I need for my home project and would do it again should the need arise."
Drew D.
Virginia | Deck and Roofing
"Your website was really easy to navigate. It was very clear and very simple to use. It was nice to be able to see all the different offers up front."
Sarah G.
"I like the easy online and 100% paperless experience of Acorn Finance. I received my money two days after completing my application."
Bob S.
"It was important to me that I could review my offers without any impact to my credit score, before deciding on the best loan option."
Carol R.
"The process couldn't have been any easier. I filled out a short form that took me less than 2 minutes and within seconds I got multiple offers from lenders."
Mike T.
Compare Rates From Lenders in Our Network
Learn More About Log Cabin Financing Options
So, you've been dreaming about this with your family for a few years and it is finally time to pull the trigger. So how do you finance a log cabin? How do you find log cabins for sale with owner financing? Can you find log cabin financing bad credit? Keep reading to find answers to your questions about financing a log cabin.
Can you finance a cabin?
Yes, you can finance a cabin. If you want to build your own cabin, you may be able to use a construction loan or a hybrid type of financing where the construction loan rolls into a mortgage once the construction is complete. Keep in mind that qualifying for a vacation home loan is usually harder to qualify for than a primary mortgage. You should expect to have a significant down payment of at least 10 to 20 percent and you may pay a higher interest rate than your primary mortgage. If you are not only building your own vacation home, but you are doing the construction personally and not through a professional general contractor, the bank may require proof that you have the necessary skills to complete the task properly and up to code. If you want to avoid some of these potential obstacles, you may want to consider a personal loan. Some lenders offer personal loans up to $100,000 with rates as low as 6.99% depending on your credit score. Unsecured personal loans do not require collateral or money down. In addition, you are usually able to spend the funds on just about anything. A little later on we will explain the best way to secure a personal loan for cabin financing.
Can you finance a log cabin?
Yes, financing for a log cabin should follow the same requirements as financing for a vacation home or regular cabin. Again, a down payment is usually required and the interest rate may be a little higher, but it is for sure possible.
Is it hard to get financing for a log home?
Though it is not necessarily hard to get financing for a log home, just keep in mind that you may be scrutinized more than if you were applying for a loan to remodel your primary residence. You should have a good to excellent credit rating, a significant down payment, and not much pre-existing debt on the books. If you are unable to qualify for traditional log home financing, you may want to consider a personal loan. A personal loan can provide you with a lump sum of cash that can be repaid over time with interest.
How do I get a loan to build a log cabin?
To qualify for a loan to build a log cabin, you should have a fully signed and completed building contract, a breakdown of the cost to pay the contractor, a complete set of building plans, a list of materials and their costs, and the deed to the land where your log cabin will be built. You may be able to roll the price to purchase the land into the will as well. You may also be able to include the architectural, engineering, and permit fees. You may have to pay for some or all of the above-mentioned things out of pocket at first, but then you can use the loan to reimburse yourself. Therefore, even if you use traditional vacation home or log cabin financing, you may still need access to cash. A personal loan can provide the cash you may need to begin the process. In some cases, a personal loan may be able to provide enough funds to complete your entire project.
Are log cabin homes a good investment?
Log cabin homes can be an excellent investment, and depending on the land it sits upon, they can significantly increase in value during your lifetime. Real estate and land holdings are generally seen as safe investments. They can also make great investments to provide a significant inheritance to your children once you and your spouse have passed. Keeping a cabin in the family for generations has a sentimental value that is unquantifiable as well.
How long will a log cabin last?
Log cabins, if built correctly and with care, can last 50 to even 100 years. Typically, they last for 20 to 50 years, but if regular maintenance is kept up, and some replacement construction is done through the years, the log cabin should last as long as you want it to. It is only through neglect that they can begin to fall apart and succumb to the harsh environments they are typically set in.
What is a prefab cabin?
A prefab cabin has many names. A modular home, a kit cabin, and a prefabricated home, are all phrases for the same thing. Essentially, a prefab cabin is a cabin that has most of its parts prebuilt in a factory and then it is shipped out to the building site to be assembled. Prefab cabins are usually an inexpensive alternative to a traditional cabin and they can save you money over time. They save you money because they are quick to assemble so construction is much faster, fewer mistakes are made since everything is uniform and inspected thoroughly at the factory, and you will spend less on energy costs since prefab cabins are better insulated than traditional log cabins.
What are the pros and cons of a log home?
There are a few pros and cons to owning a log home that you should consider before committing. Based on some of these cons, you may want to consider a different building material other than wood. However, having an authentic log home can really set the mood. Pros: Beauty: Log cabins possess a prestigious and beautiful aesthetic appeal. Energy Efficient: Can be energy efficient if properly sealed and caulked. Warm: Can easily be heated by a single wood stove. Cheap: Relatively inexpensive to construct. Cons: Pest control: A log cabin can leave you more exposed to pests that enjoy nesting in the wood of your home. Pests like carpenter bees and termites are just a few. Increased upkeep: Logs like to shift and expand. Also, the exterior should be sealed every few years. Make sure to inspect and remove any mold and mildew that may accumulate. Higher Insurance: You may find it difficult to find insurance coverage for a log home that is located far away from emergency services, and it provides an increased fire risk as well.
What is the average cost of a log cabin home?
Without including the price of the land, a typical 500 square foot log cabin construction project ranges from $50,000 to $150,000.
Can you build a log cabin anywhere?
It would be nice if you could build a log cabin anywhere that you please and construct them however you wanted. Yet, that is not the reality we live in. In reality, you must follow certain rules and codes if you wish to build a log cabin. There is a reason you don't see cabins all over the place, they are mostly reserved for the woods due to zoning codes and laws. But what are those and why do they exist? Real estate development and use are regulated by zoning codes. Municipalities are divided into different zones based on the use of the property, such as residential, commercial, and industrial. In addition to restricting a wide range of other factors, zoning is responsible for protecting citizen health, safety, and the financial value of the area. By imposing setbacks from the street and imposing building height and size restrictions, zoning laws protect citizens' safety and protect an area's financial value. You can understand why zoning codes exist because they provide structure and stability to cities. Building codes are similar to zoning codes but they more specifically dictate which buildings can go where. This is a major setback to people who want to build cabins anywhere. You can only construct certain types of buildings, based upon the zoning and building codes. Those two factors together are the reason why log cabins are prohibited in many areas of the country.
What type of loan is best to finance a log cabin?
Because there are so many different options for loans on the market, it is hard to know which one is right for such a specific job as creating the log cabin of your dreams. If you are purchasing a log cabin that is already built you may be able to use a mortgage or vacation home loan. If you plan on building a cabin from the ground up, you may want to use a short-term construction loan or home equity loan. You can only use a home equity loan if you own another home that you have plenty of equity in. Short-term construction loans are typically converted into a mortgage once the cabin is complete. Compared to other financing options, construction loans may come with the most difficult restrictions. Before securing a construction loan you generally need detailed building plans. Once approved, most lenders will disburse the funds depending on the construction phase you are in. In some cases, homeowners want to build an inexpensive log cabin without any strings attached. They do not want to use their primary residence as collateral and they do not want to be regulated with a construction loan. Or perhaps, they only need to borrow a small amount of money. Personal loans can be used to finance a log cabin. At Acorn Finance you can check personal loan offers up to $100,000. Unsecured personal loans do not require collateral and are funded as a lump sum of cash, typically with no spending restrictions. There are several ways you can finance a log cabin whether it's already built or you want to build one. Your financial situation may determine which one is best for you.
Can you finance a log cabin remodel?
Yes, you can finance a log cabin remodel. Financing a log remodel is very similar to financing a traditional home remodel. If you have equity in the log cabin and a traditional mortgage you may be able to use a secured home equity loan to finance the remodel. If you prefer to use an unsecured loan or do not qualify for a secured loan you can also use a personal loan to finance a log cabin remodel. When you use an installment loan such as a personal loan to finance a log cabin remodel you can receive the funds up front and repay the loan with monthly installments. Before signing loan documents you should know what the monthly payment is and the terms should be specified. Financing has existed for generations now and has been a part of numerous industries, most notably, car and home ownership. Over the last few decades, however, other types of transactions have become more widely available for financing. Many lenders and companies now allow financing for home improvements and projects to improve your living situation. It is very easy to finance a log cabin construction. Financing offers the benefit of making easy monthly payments with no interest over a prolonged period of time. Additionally, most homeowners have the option of choosing a secured or an unsecured loan. Make sure you compare the options available to make an educated financial decision.
Can you finance a log cabin renovation?
A log cabin renovation can definitely be financed. Whether you want to remodel or renovate a log cabin, you can use financing. Earlier we discussed options for financing a log cabin remodel. The same options apply to a log cabin renovation. However, not all log cabin owners will qualify for all types of financing. You will need to compare secured loan options and unsecured loan options to determine which type of loan will make the most sense. Once you have zoned in on a type of loan you can see if you qualify.
Can you finance new furniture for a log cabin?
Yes, you can! In fact, if you are getting a personal loan, you can use it to finance anything related to your log cabin construction or remodel. You can use the funds to buy furniture and other items that will make your log cabin a home. You can finance not only new furniture, but truly any number of items. Another alternative to finance log cabin furniture is to purchase the furniture from a retailer that offers financing. In some cases, they may offer 0% promotional financing. If you can repay the loan in full during the promotional period, this can be a good option. However, if you are financing a remodel and financing new furniture using two separate loans, you will have two monthly payments to manage as opposed to one.
Is log cabin financing a good idea?
Log cabins can be expensive. In some cases you need to finance the land as well as the construction of the log cabin. In some other cases you may just want to purchase a log cabin that is already built. Regardless of the situation, you can use financing. A log cabin can be a smart investment just like a traditional home. In most cases, financing a log cabin is a logical financial decision that makes sense. However, if financing a log cabin is going to put you in an uncomfortable financial situation, you may want to rethink the idea. Before you commit to financing a log cabin you should weigh the pros and cons. When you evaluate the financial commitment you should also consider other expenses such as maintenance and insurance that will not be financed into one monthly payment. In some cases, log cabin owners rent the log cabin when they are not using it. If you intend to rent a log cabin, you can easily recoup your investment, even if you finance the cabin.
Does a log cabin need a foundation?
Whether or not your log cabin needs a foundation depends on your soil type, ground levels, and numerous other factors. That being said, you should always consult a structural engineer before starting a construction project. Also, local building regulations may require that your log cabin is built upon a foundation. If you are unsure if you need one or not, it is best to err on the side of caution and just do it. Having a log cabin in the family is an incredible experience that you and your family will cherish for decades. Having an escape from the city is not only enjoyable, but it is also good for your mental health and overall stress reduction. When you are ready to make this prospect a reality, you may need access to cash without collateral. Whether you are looking to finance the construction of a log cabin, the purchase of a log cabin, or just need funds to cover related expenses such as building plans or a down payment, you can use a personal loan. At Acorn Finance you can explore loans up to $100,000. Acorn Finance has trustworthy lending partners that can offer APRs as low as 6.99% depending on your credit score. Homeowners can discover simple and competitive payment options through Acorn Finance. At Acorn Finance, you can submit one application and receive loan offers in 60 seconds or less with no impact to your credit score. Once you have claimed the best offer and finalized the loan, you can receive funds quickly. Discover competitive personal loan offers for log cabin financing. . . apply online today!
How Does Acorn Finance Compare?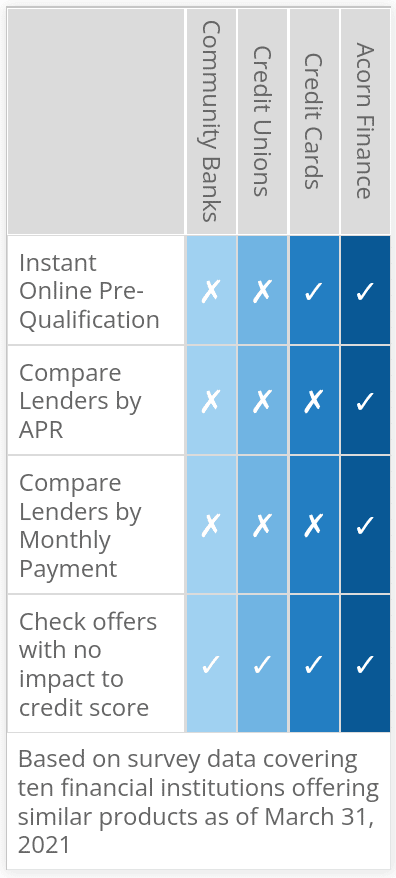 COMPARE RATES FROM TOP LENDERS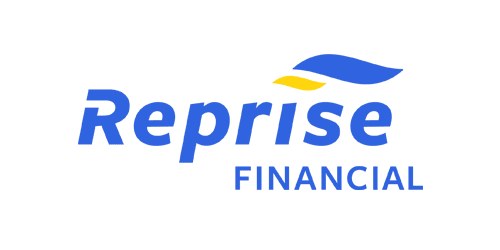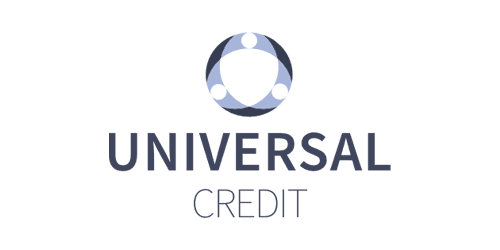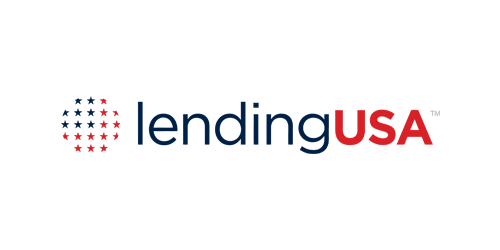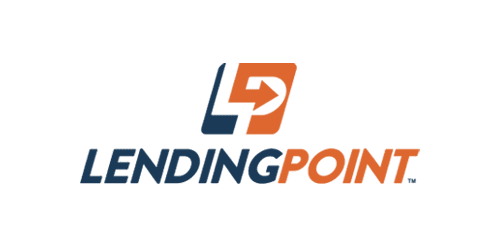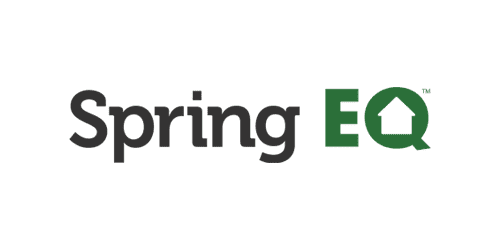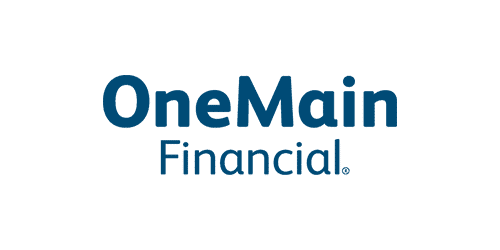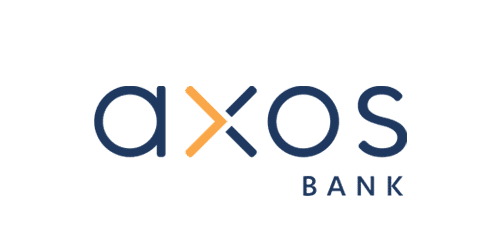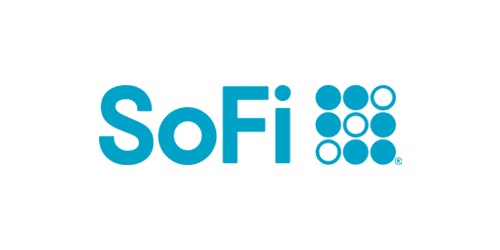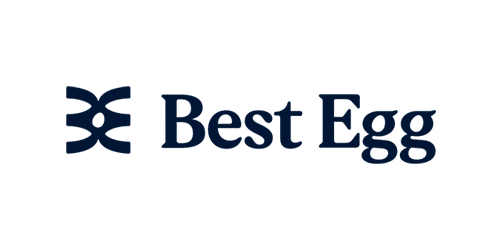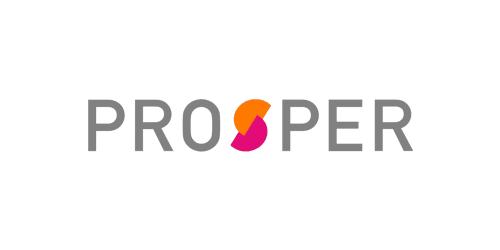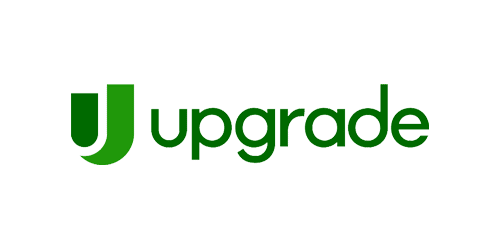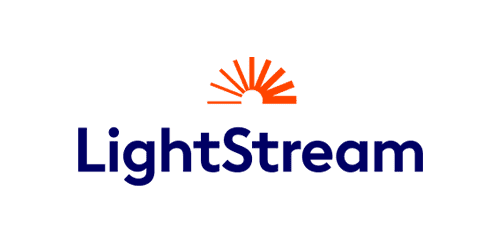 Log Cabin Loan Calculator
Are you a contractor?
Generate more revenue with Acorn Finance.
Offer customers the ability to finance their dreams with zero dealer fees.
Popular home improvement projects
Barn Financing Options
One home, endless possibilities
Personal Loan Information