$10,000 Loans
Get personalized rates in 60 seconds for a $10,000 personal loan with no impact to your credit score
How much would you like to finance?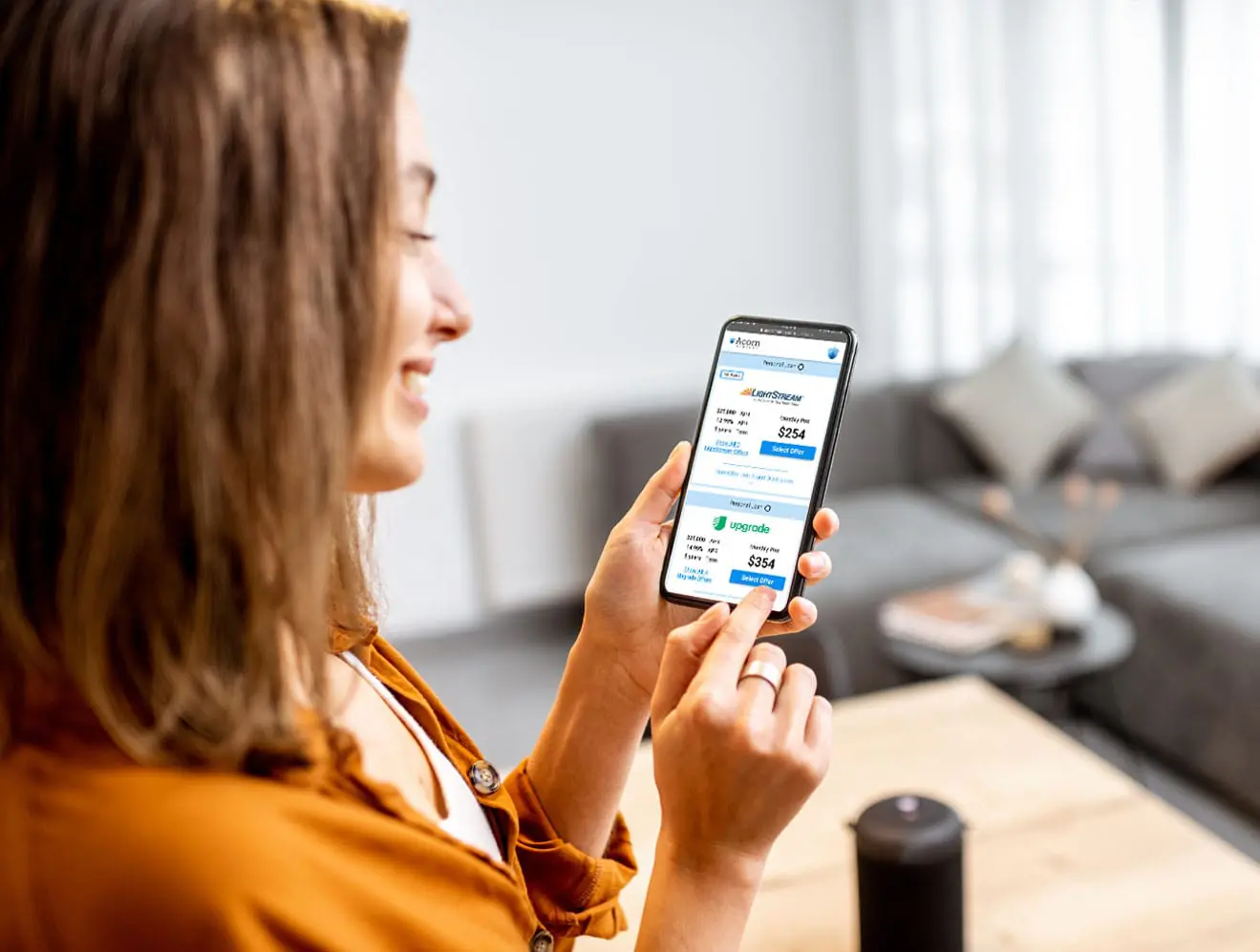 $10,000 Personal Loans For Bad Credit Or Good Credit
Getting a $10,000 personal loan is easy when you apply online at Acorn Finance.
Acorn Finance partners with lenders that work with all credit types.
Within seconds you can compare multiple personalized loan offers without affecting your credit score.
If you needed a personal loan a few years ago you pretty much had to go to the bank and see a loan officer. Now, you can get very competitive rates online and virtually secure a personal loan overnight if you qualify.
If you need the money quickly, we recommend using an online lender. A little later on we'll go into more detail about where you can get a $10,000 personal loan or check offers now and compare multiple lenders in real-time.
Check Offers
Quick. Simple. Secure.
How To Get A $10K Loan With Good Or Bad Credit
Check $10K Loan Offers With No Impact To Your Credit Score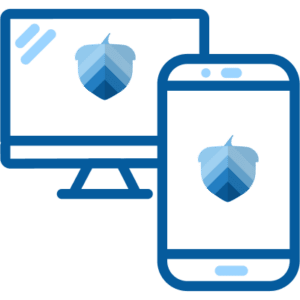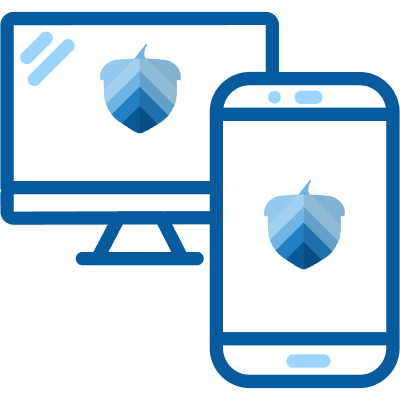 Fill out an easy online form to check for pre-qualified offers with no impact to your credit score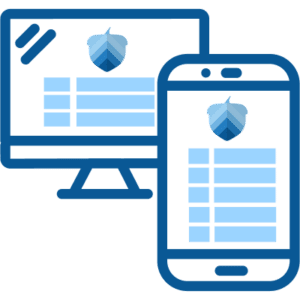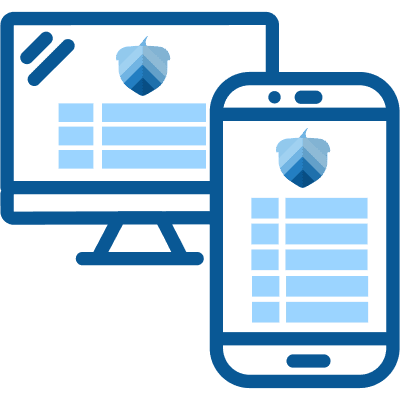 Compare terms and payment options to select the offer that's best for you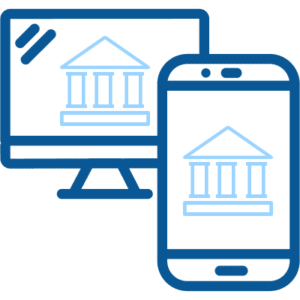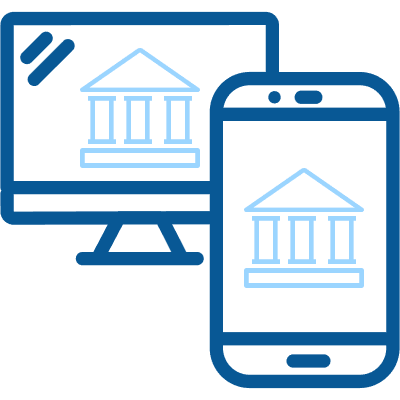 Complete your application on your selected lender's website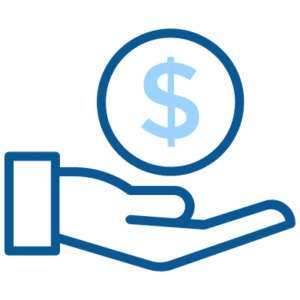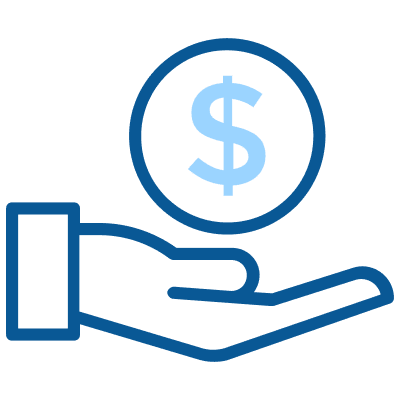 After your loan is approved, your funds should arrive within 1-2 business days2
Check Offers For $10K Loans
Check offers
in seconds
Get pre-qualified for loan offers with an easy online form
Won't impact
credit scores
Checking offers will not impact your credit score
Competitive
payment options
Compare rates from our network of lenders
Receive
funds quickly
Same-day and next-day available for certain offers2
What is the monthly payment on a $10,000 personal loan?
Different factors such as interest rate, loan amount, and terms can impact how much your monthly payment is. However, no matter what the rate, amount, or terms are you should try to pay more than the minimum required payment. Paying more than the minimum amount due can help you save money over time. When selecting a lender or personal loan offer you should make sure your terms do not include an early payoff penalty. If you have an early payoff penalty, paying your loan off early could cost you more money. If you borrow $10,000 at 6.99% with a 3-year term the payment should be about $300 a month. Increasing your monthly payment by 20% could save you about $118. If you extend the term to 5 years the payment should be about $189. However, you may end up paying almost double the interest. On longer loans, it's especially beneficial to make more than the minimum payment due. Increasing your monthly payment by 20% on the 5-year term could save you $244.
How long will it take to pay off a $10,000 personal loan?
How long it will take to pay off a $10,000 personal loan can depend on how much you can afford per month. Most lenders offer 3 to 5-year terms for smaller loans but some lenders may offer up to 12 years. Finding the lowest interest rate possible can help you pay the loan off faster. So how will you know you have a fair interest rate? What is the average interest rate on a personal loan? Depending on your location, the average interest rate can vary. In California, the average is around 10.26%. In Hawaii, the average interest rate is around 6.76%, which is one of the lowest averages. In most places, the average is somewhere between 9% to 11%.
What does your credit score have to be to get a $10,000 dollar personal loan?
In most cases, you'll need a 580 or higher to qualify for a personal loan. In most cases, lenders will consider other factors in addition to credit score. Factors such as length on the job or income can also play a big part in whether you get approved or not. If you have bad credit, lack of income, or a new job, you may want to add a cosigner to your application to increase your chance of approval.
Can I get a $10,000 personal loan with bad credit?
It is possible to qualify for a $10,000 loan with bad credit. If you are concerned about getting approved you should avoid submitting your application to multiple places. Getting denied multiple times or having several credit inquiries can hinder your chance of approval. Acorn Finance offers a single application process that does not affect your credit scores. After you submit the application you can receive multiple personalized personal loan offers. This is a great way efficiently to shop rates and see which lenders can help you.
What is a good interest rate on a $10,000 personal loan?
Most lenders approve personal loans with an interest rate between 6% to 10% for borrowers that have good credit. If you have excellent credit and reliable income you may qualify for a lower rate.
Can you get a $10K personal loan with bad credit?
This depends on the terms and conditions of the lender or company that is allowing you to borrow. Getting a loan of any size is hard with bad credit, but $10,000 may be a reasonable amount to request. It really depends on how bad your credit is and what is on your credit report. If you have recently borrowed money and failed to repay, you probably won't qualify for financing. Lenders need to be able to justify any loan they approve.
A lender that specializes in fair or bad credit borrowers may give you the best chance of qualifying for a loan. Whether or not you qualify for $10,000 will depend on what your credit score is among other factors. Lenders that work with bad credit borrowers often consider factors such as education and job history, to maximize your chance of approval. However, if you can't prove healthy cash flows, you likely won't qualify for $10,000. Regardless of your credit score, lenders need evidence that you have the ability to repay. Whether you choose to repay or not, that's another story.
If you have direct deposit with your primary bank, they may be willing to give you a personal loan with bad credit. They may require that the loan is set to auto pay. However, loan approvals are not based on relationships. If you have a friend that works there they may be able to help find outlets to get you approved but lenders do not base loan approvals based on relationships typically. Getting approved for a loan is simple. The better your credit score is, the better your chance of getting approved. You may also qualify for better interest terms and a lower APR.
Lowering your debt-to-income ratio is a great way to raise your credit score. You should also ensure that your credit card utilization is under 30%. If it will take you a while to reach these measures and you need funding now, you might need to look into getting a secured loan or having a cosigner.
A secured loan means you will put up some form of collateral to get the loan. A cosigner just means someone else is willing to sign their name onto the loan information and will pay it back if you are unable to. If you are considered a risky borrower, this is a great way to open up your options. With a cosigner, lenders can approve your loan with more confidence. They may even qualify you for a lower interest rate or higher loan amount.
How do you get a $10K personal loan with bad credit?
The first step you should take is to check your credit score. Is it really as bad as you think? If your credit score is below 600, you should invest some time into rebuilding your credit score. If you need money ASAP, you should cut right to the chase and check personal loan offers. With a fragile credit score you will want to be careful checking offers. If a lender needs to do a hard credit pull to generate a loan offer, you should avoid applying. You will only want your credit pulled when you know you want to accept the terms. At Acorn Finance you can check personal loan offers without impacting your credit score. With a network of top national lenders, it's likely that you will be able to find a lender with competitive terms at Acorn Finance. You can also apply to lenders who specialize in giving borrowers with bad credit the loans they need. Be careful with lenders who give loans to people with bad credit though, as they often have very high interest and very high APR. Make sure you review all your lending options and shop around before choosing one.
Online lenders and credit unions are usually more willing to give borrowers with bad credit small loans. Every lender and company are different though and some may be more willing to work with you than others.
What is the minimum credit score for a $10K personal loan?
Minimum credit score requirements can vary depending on the lenders. They can also vary depending on the loan amount and terms you are requesting. Most lenders look for at least a credit score of 610. However, with stable income, no recent mispayments, and other positive factors, you may qualify for a $10,000 personal loan with a credit score below 610, but it's still not likely. While we can speculate about requirements, every borrower will be evaluated based on their own credit and financial situation. You don't want to waste your time applying but oftentimes, checking offers is one of the only ways to know if you qualify and what you qualify for. You will want to use your judgement to decide if applying for a loan is a waste of time or not.
On the flipside, some lenders may want you to have a score higher than 610. Again, it depends. Some lenders state their minimum credit score requirement online or are willing to share it if you ask. Sometimes if you have a high income or a very low debt-to-income ratio, they will be willing to give you loans even with a bad credit score.
What is considered bad credit when looking for a $10K personal loan?
The first thing most lenders will look at when they are considering giving you a loan is your credit score. Some lenders will only look at your credit score to determine whether they will give you a loan or not. You'll want to ensure you have the credit score that's needed before applying to a lender for a loan.
Poor or bad credit is considered to be less than 580. However, just because you have a higher score than 580 does not mean you will get the loan you are applying for. Most lenders require you at least to be in the fair range, which is between 580-669. Even more so, lenders will want to see a score of at least 640.
This is considered a below-average score, but on the end closer to the "good" range when it comes to credit. Having a score of 640 means you are less risky as a borrower and lenders may be more willing to lend funding to you. If you are wondering what your credit score is, you might want to check with an online resource before you begin applying for a loan.
Credit scores are calculated based on a few things. For example, FICO bases 35% of the score on payment history. 30% is based on the total amount of outstanding debt 15% is based on the length of your credit history and 10% based on new debt or newly opened lines of credit. 10% based on credit mix, which is the number of your credit lines you have open including secured credit cards.
All these different things will be used to determine your credit score and how lenders view you as a borrower.
What lenders provide $10,000 personal loans for bad credit?
As we have discussed, some lenders are more willing to capitalize and take the risk of lending to a borrower with bad credit. Some of the lenders below are Acorn Finance lending partners. Whether you have good credit or bad credit you can check offers at Acorn Finance to see if you qualify.
While every lender is different, here are some lenders that are known for giving personal loans to people with bad credit:
Avant

LendingPoint

Oportun

Universal Credit

OneMain

Best Egg

Upstart
You can also check with your bank or credit unions to see if they have options for lending to people with bad credit.
See More Personal Loan Options: From $10,000 to $100,000
How can I get a $10,000 personal loan fast?
The fastest way to qualify for a $10,000 personal loan is usually online. Some online lenders approve loans instantly and release funds within 24 hours on personal loans.
Check Offers
Where can I get a $10,000 personal loan?
Online lenders are one of the best places to get a $10,000 personal loan. They can offer competitive rates, fast funding, and an easy approval process. Plus you can complete the entire process from the comfort of your own home. However, if you value face to face interactions you can go to a traditional bank for a personal loan. Most banks and credit unions offer personal loans. Their rates should be competitive with online lenders but the process may take more time and it may be harder to qualify. If you have credit challenges you should use an online lender. If you are considering a personal loan and want to compare offers you should visit Acorn Finance.
Closing Thoughts: Is a $10K Loan for me?
Hopefully, after reading this blog you can confidently decide if a $10,000 personal loan is a  good idea for you. Even though you will pay interest on the money you borrow, if you use funds wisely, personal loans can put you ahead. Many individuals use personal loans for debt consolidation and home improvement. If you use a personal loan for debt consolidation you will most likely qualify for a much lower rate compared to a credit card. If you use a personal loan for home improvement you can increase your home value. Most lenders do not monitor how you spend the personal loan meaning you can technically use it for just about anything!
What could you do with $10,000?  Apply online today for a $10K personal loan
#1. Complete and submit a short loan application online
#2. Receive multiple pre-qualified offers
#3. Get connected with lenders to obtain your pre-qualified loan
What are the pros and cons of a $10,000 personal loan?
As with anything personal loans can have pros and cons. Before using a personal loan you should compare the pros and cons In most cases the pros should outweigh the cons.
Pros
Competitive interest rates and flexible terms
Use the money for just about anything
No collateral required
Fixed monthly payments
Fast disbursal of funds
Cons
Taking on debt
Origination fees
Interest rates may be higher than other options
Compare Rates From Lenders in Our Network
Are You A Contractor? Stop Thinking & Start Doing with Acorn Finance.
Offer customers the ability to finance their dreams with zero dealer fees.
Get Started
"I am adding a hot tub and other patio enhancements to my house. My experience using Acorn Finance was excellent."
Tracey E.
Kentucky | Patios & Decks
"I am extending my patio. My contractor informed me of possible financing and the Acorn Finance experience was awesome, very easy."
Monica L.
"The whole process itself was just so fluid, all the way through to the end. I was thinking it can't be this easy, but it really was!"
Janina D.
The process was very easy, simple, and quick. That checks the boxes on my list!
Diane B.
Applying for a loan and receiving funds was seamless. The experience was pleasant with no pressure or anxiety.
J. Hill G.
$10K Personal Loan Calculator
Compare Rates From Top Lenders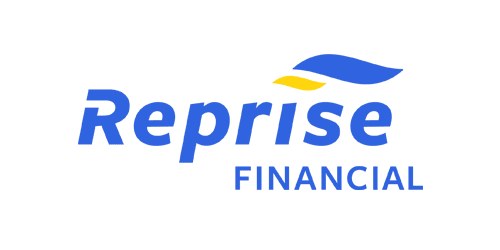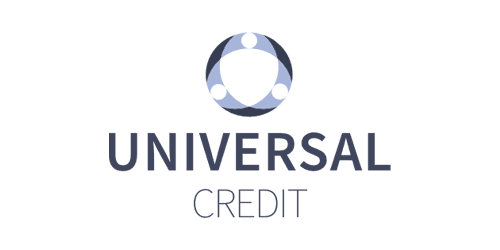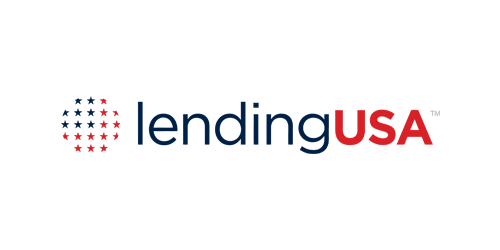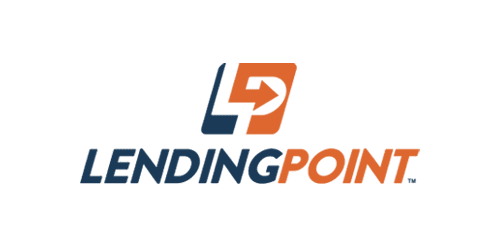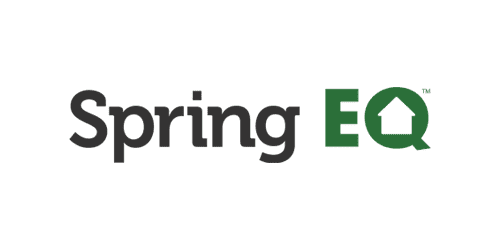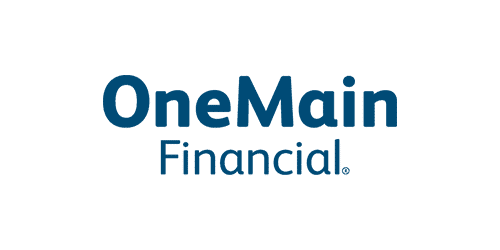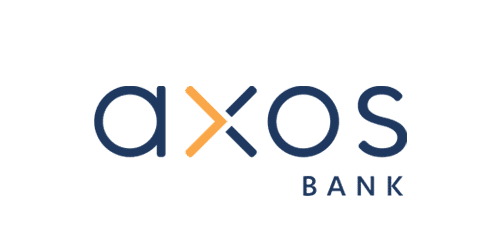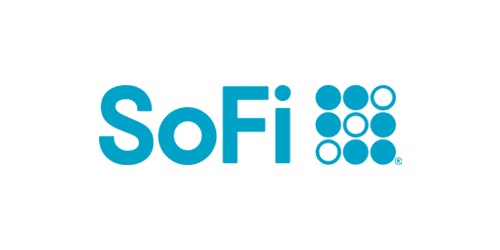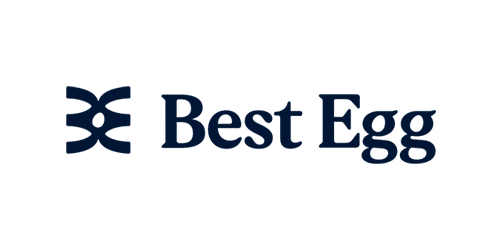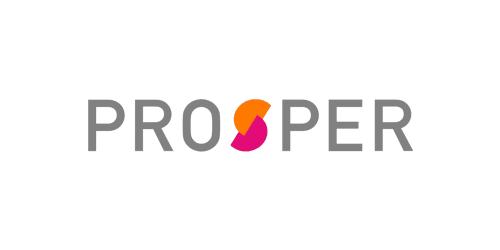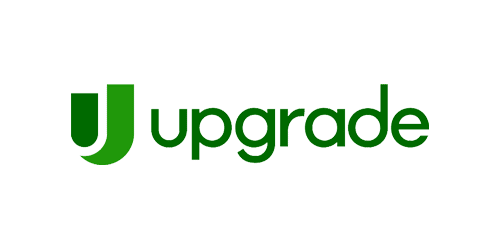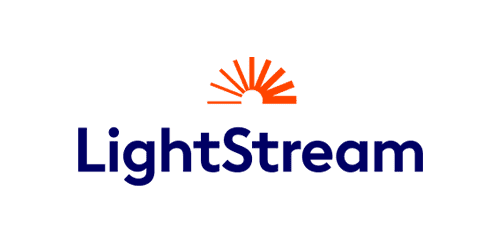 Popular Home Improvement Projects
Barn Financing Options
One home, endless possibilities
Personal Loan Information