Hot Water Heater Financing For Good & Bad Credit
Compare monthly payment options from several lenders in under 2 minutes.
How much would you like to finance?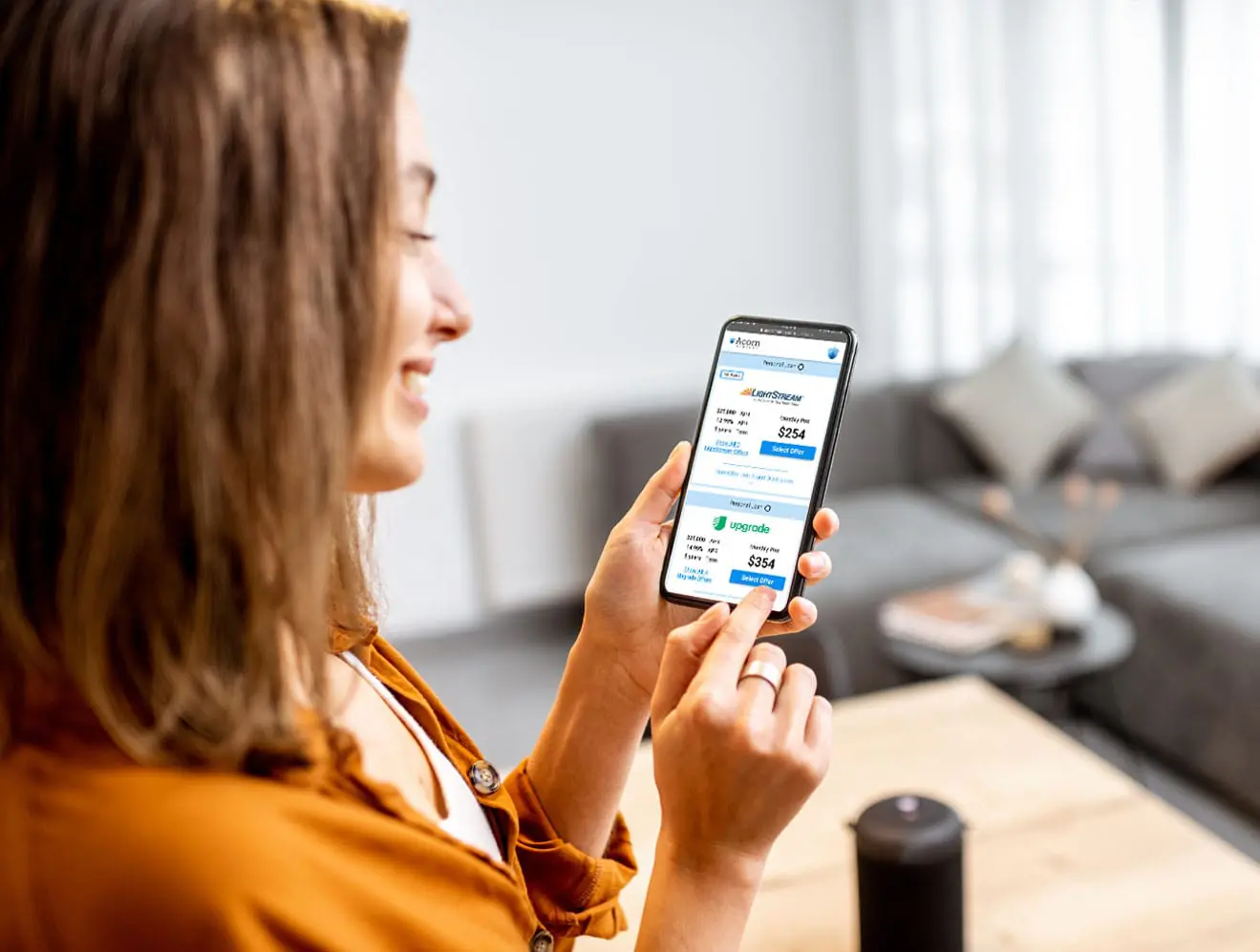 Water Heater Financing
When a hot water heater goes down, that can leave your family without the ability to take warm showers, wash dishes, and do your laundry with hot water.
Check Offers
Quick. Simple. Secure.
How To Apply For Hot Water Heater Financing For Good & Bad Credit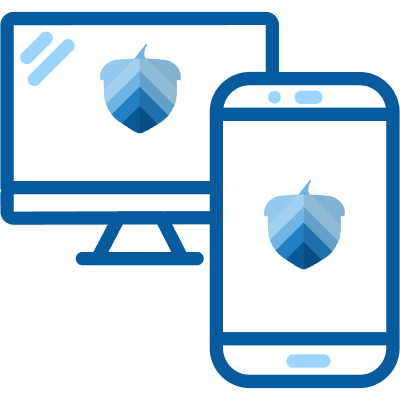 Fill out an easy online form to check for pre-qualified offers with no impact to your credit score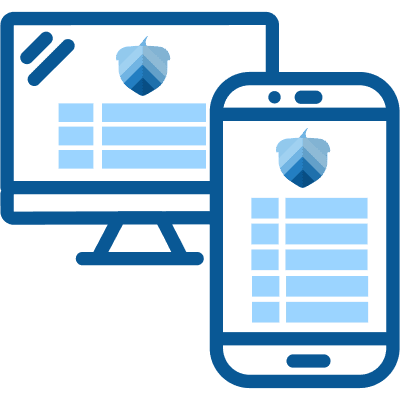 Compare terms and payment options to select the offer that's best for you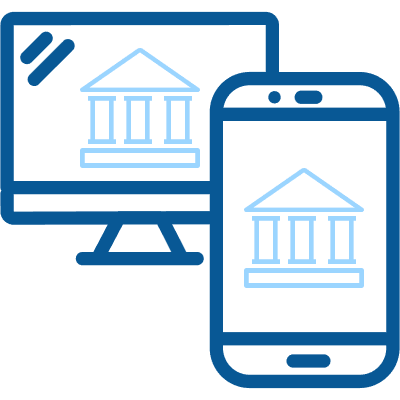 Complete your application on your selected lender's website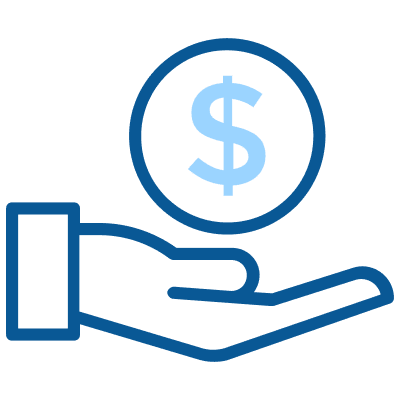 After your loan is approved, your funds should arrive within 1-2 business days2
Check offers
in seconds
Get pre-qualified for loan offers with an easy online form
Won't impact
credit scores
Checking offers will not impact your credit score
Competitive
payment options
Compare rates from our network of lenders
Receive
funds quickly
Same-day and next-day available for certain offers2
"I am adding a hot tub and other patio enhancements to my house. My experience using Acorn Finance was excellent."
Tracey E.
Kentucky | Patios & Decks
"I am extending my patio. My contractor informed me of possible financing and the Acorn Finance experience was awesome, very easy."
Monica L.
"The whole process itself was just so fluid, all the way through to the end. I was thinking it can't be this easy, but it really was!"
Janina D.
The process was very easy, simple, and quick. That checks the boxes on my list!
Diane B.
Applying for a loan and receiving funds was seamless. The experience was pleasant with no pressure or anxiety.
J. Hill G.
Learn More About Hot Water Heater Financing For Good & Bad Credit
If you need to replace your hot water heater, but you are unsure if you can qualify for a personal loan due to bad credit, you are in the right spot. Those in need of hot water heater financing with bad credit may have fewer options, but it can be done in most cases. If you have bad credit you may want to apply with a cosigner. Typically, we recommend rebuilding your credit before applying for a loan but if you need to replace a water heater, you may not have time to wait. If you do not have a cosigner you may want to go ahead and apply. At Acorn Finance you can check water heater financing offers with no impact on your credit score. Whether you have good credit or bad credit, keep reading to learn more about water heater financing.
Can you finance a hot water heater?
Yes, financing a hot water heater replacement or installation, or both, is possible. Sometimes we do not have the extra money sitting in savings or we want to avoid using a high-interest credit card to pay for an unexpected expense like needing to replace a water heater.
For whatever your reasons are, Acorn Finance makes it easy for you to check home improvement loan offers. Home improvement loans are often used for replacing water heaters or other home repairs. Our competitive platform gives consumers access to top national lenders. Without impacting your credit score, you can check offers. After you compare offers, you can choose the offer that is best for you and proceed with the lender of your choice. Some of our lending partners can provide funding in as little as 1 business day, although funding times may vary.
How much does a 50-gallon water heater cost?
The cost of a 50-gallon water heater can vary by the type of heater you have installed. You can go with a water heating system that uses a tank. You can go tankless. Choose to heat the water via natural gas or electricity. Maybe even a solar or hybrid system. Let us take a closer look at some of the various options and how they affect the overall cost.
The typical cost of a tank heater for materials and labor can range from $700 to $2,000. Tankless systems can be a little more expensive on average, but they do last longer typically. Something else to consider is the size of your home. If you have a large home and choose a tankless system, you may need to purchase multiple units to supply hot water to all the sections of your home. If you are ok with that idea, then each until could last longer than 20-years meaning there is less of a chance you will have to pay for a replacement depending on how long you stay in the home.
The way the water is heated also affects the overall cost. A water heater that uses gas has a much lower energy efficiency rating, but it does cost less to operate which can affect your monthly home energy costs.
One last thing to consider is that labor costs are different for each of the water heater types because it could be the difference between hiring a plumber or an electrician. Electricians tend to charge a bit less and the work to install an electric heater may be less labor-intensive.
If you want to invest in a solar water heater or a propane or wood fire system for off-the-grid living, you could end up spending even more than the more traditional water heater types.
Essentially, there are many variables going on here that affect the overall cost of a water heating system and you should use your due diligence when you are completing your research. You can also enlist the help of an energy expert to help see what system would work best for your specific home.
How much is the labor to install a hot water heater?
The labor that goes into installing a water heating system can be a large portion of the overall cost depending on the complexity of your setup. Labor costs are hard to specify for each project since every project is different. But one thing we can look at is the price of hiring a plumber versus hiring an electrician.
Plumbers can charge anywhere from $45 to $200 per hour and it could take them more time to complete the installation than an electrician installing an electric unit. The average electrician charges anywhere from $50 to $100 depending on the scope of the job.
How much does it typically cost to replace a hot water heater?
The price for replacing a hot water heater is actually pretty comparable to the price of a new installation. There may be a slight difference in the labor required for each of the jobs, but you can expect the range of replacing a hot water heater to be close to the overall cost of installation.
Most people will spend between $811 and $1,566 to replace their hot water heater. Keep in mind that this applies to more traditional hot water heating systems and not to more expensive solar heating systems.
Can you finance a hot water heater with bad credit?
Yes, financing a hot water heater with bad credit is possible. However, you should expect to pay high interest rates and high loan fees. You may be in a situation where you must replace your water heater and do not have the funds. This may make it tempting to accept a loan offer that you really cannot afford on a monthly basis. If you have bad credit and you qualify for a loan, you will want to ensure that the loan is paid off on-time. If it is, you may be able to improve your credit score. If it is not, you may worsen your credit score making it near impossible to qualify for a loan next time you need money.
Acorn Finance partners with a network of top national lenders, some of which can help borrowers with credit challenges. At Acorn Finance, you can check home improvement loan offers without impacting your credit score. Whether you have good credit or bad credit you should avoid applying for multiple loans if the lender will pull your credit. Bad credit borrowers may feel the need to apply with several lenders in order to find one that will work with them. However, this should be avoided. If you want to connect with several lenders, just apply through Acorn Finance.
If you have a willing cosigner with good credit, you may want to add them to your application. A cosigner can increase your chance of approval and help you secure a lower interest rate.
Keep in mind that anytime you apply for a loan with bad credit, you may be subject to higher interest rates and may be required to pay an origination fee.
What is the average life of a hot water heater?
It is generally accepted that a tank-style water heater should last you between 8 to 12 years on average. You may even get more life than that from your water heating system, however, you may start to notice a deterioration in its efficiency that could lead you to do a replacement before it "dies".
A tankless heater can last up to 20-years or longer but will still need to be replaced when corrosion becomes noticeable.
If you are unsure of the age of your hot water heater, you can use the serial number to determine its age. The month is determined by the first letter. A-for Jan. B-for Feb. C-for March, etc. The next two numbers represent the year it was made.
Should I replace my 15-year-old water heater?
If you own a tankless heater, you still may be well within the manufacturer's guidelines for the expected lifetime. If you have a tank water heating system, you should consider replacing the heater to prevent an interruption of your family's access to hot water.
You do not have to replace the heater if it seems to be functioning normally, but you should be aware of the signs of an aging tank.
What are the signs of a hot water heater going bad?
There are several signs that you should be aware of to tell if your hot water heater is starting to go bad. Those odd noises coming from the basement might be telling you something about your water heater's condition. One of the most telling signs is a loud banging and/or rumbling noise coming from your water heater. Let us briefly discuss this sign and some others in more detail:
A banging and/or rumbling noise: If you are guilty of not having your water heater flushed each year, then there may be a calcium deposit from hard water forming a crust at the bottom of the tank. Once that crust grows to a certain size, it will begin to bang, rumble, and howl each time the water heater is in use.

Tinted or dirty-looking hot water: If your water begins to change color, it could be a sign of rust inside the tank. You might not see it when you run cold water, but if the water is hot and it begins to turn red or yellow, then it means the water was sitting in a rusty tank.

A noticeable drop in water temperature: If you continue to turn up your water heater's temperature gauge, but the water never gets as hot as it used to, this is another sign the water heater is encroaching on needing to be replaced.

Water pooling around the base of the tank: Another side-effect of those calcium deposits and rust is corrosion to the tank itself. If you start to notice water collecting around the base of your tank, call a plumber to have them investigate the cause of the leak. They will be able to tell you if it is from a pipe or if the tank itself is corroded beyond use.
If you notice any of these signs, then it might be time to replace your current hot water heater.
How long does it take for a 50-gallon water heater to run out of hot water?
It is estimated that a 50-gallon water heater should run for around 17-20 minutes before you will begin to run out of hot water. That is if your water heater is heating the temperature between 120 and 140 degrees Fahrenheit and if your shower head is running water out anywhere from 2.1 to 2.5 gallons per minute.
If your water heater is set at a different temperature or if you have a different water pressure range, then this may change the length of the time you can expect hot water to run.
Can you run out of hot water with a tankless water heater?
Many people discuss the luxury of tankless water heaters and how they can never run out of water. Hot water is always available and on-demand. However, you should understand that there are some limitations. The water that is coming out of the tankless water heater is being heated as you use it and therefore if you are using it from multiple sources at the same time, you could feel the water temperature drop off dramatically.
So, if you are being mindful, you should never run out of hot water when you need it. If you have 3 people taking showers, running the dishwasher, and starting a load of laundry at the same time, then you might run into some issues.
What is the best kind of hot water heater?
The best kind of hot water heater is one that will be sufficient to accommodate your home's hot water needs. For example, maybe you are "empty nesters," then maybe the perfect setup for you would be an electric tankless hot water heater that will give you and your spouse an endless supply of on-demand hot water.
If you have a large family, you may benefit from having a large tank and gas water heater that can supply hot water throughout multiple rooms in the house at the same time. You will need to figure out what your demands are and how to efficiently meet them all.
What is the best brand of hot water heater?
There are many trusted brands out there on the hot water heater market. Some brands might be better for a tank-style heater while others might be great for electricity. However, one brand that stands out and has products in all the different variations of water heater designs is Rheem.
Some standout Rheem products include the Rheem Performance Platinum 50 Gallon Natural Gas Heater and the Rheem Gladiator 50 Gallon Electric Water Heater. Both of these products come highly recommended from our friends over at Bobvila.com
Also, if you are looking for a tankless option, you might want to consider the Stiebel Eltron Tankless and Electric water Heater.
Where can I get a loan for a hot water heater?
There might be several reasons why you need a new hot water heater. Maybe you are building a granny flat and your hot water demands have increased or maybe it is simply time to replace your old one, getting a loan to pay for it might be your best choice.
If you are considering financing a hot water heater, you should explore all available options. One option is to use a home improvement loan. To check home improvement loan offers, visit Acorn Finance. Whether you have perfect credit or bad credit, you can receive offers from Acorn Finance's top national lending partners that you qualify for. The worst case is that you may not qualify. Even in this case, your credit score will not be impacted from applying. At Acorn Finance our lending partners can offer APRs as low as 6.99%, depending on credit score.
In some cases, retailers or manufacturers may also offer financing. If they do, you should explore what they can offer. If sales are slow or they are motivated to increase sales, they may be able to offer promotional financing. Regardless of the financing option you choose, make sure to invest plenty of time into understanding the terms and setting up a repayment plan. If you sign up for a loan with interest, you should verify that there are no prepayment fees. If there are no prepayment fees you should try to pay more than the minimum payment each month. Paying even just 10%Hi or 20% more each month can save you money on interest charges.
Compare hot water heater financing offers with no impact on your credit score. . . check offers now!
What are the different types of water heaters?
There are a variety of different types of water heaters available on the market today. If you're looking for hot water heat financing, bad credit or not, you need to be aware of your options as they may vary in cost.
The most common type is the storage water heater, which consists of a tank that holds a hot water supply. Another popular option is the tankless water heater, which does not use a tank but instead heats water on demand.
There are also solar-powered water heaters, which use solar energy to generate hot water, and heat pump water heaters, which use electricity to transfer heat from one place to another. To determine which type of water heater is best for your space, contact an expert.
What is the most efficient hot water heater?
One type of hot water heater is a tankless water heater. This type of heater does not have a storage tank. Instead, it heats water on demand, which means that it only uses energy when hot water is needed.
As a result, tankless water heaters can be up to 30% more efficient than traditional storage water heaters. Another type of hot water heater is a solar water heater. Solar water heaters rely on the sun's energy to heat water, which makes them very efficient. In fact, solar water heaters can provide up to 80% of a home's hot water needs.
What should I look for when buying a water heater?
When shopping for a water heater, there are several factors to keep in mind. First, decide what type of water heater is best for your home. There are three main types of water heaters: electric, gas, and solar. Each has its own advantages and disadvantages.
For example, electric water heaters are less expensive to purchase and install, but they are less energy-efficient than gas or solar water heaters. Solar water heaters are the most energy-efficient option, but they are also the most expensive. Once you have decided on the type of water heater you want, make sure to compare different models to find the one that best meets your needs.
Consider factors such as capacity, energy efficiency, warranty, and price. The water heater you choose should last you for years to come so you'll want a quality water heater at an affordable price.
Do water heaters use a lot of electricity?
As anyone who has ever been jolted awake by a cold shower knows, water heaters are an essential part of modern life. They use electricity to heat water and keep it at a consistent temperature, making it available on demand for everything from cooking and cleaning to bathing and laundry.
But how much electricity do water heaters use? The answer depends on the size and type of water heater, as well as the local climate.
In general, electric water heaters are more efficient in colder climates, while gas-powered water heaters are more efficient in warmer climates. However, both types of water heaters use a significant amount of electricity, so it's important to be mindful of your usage if you want to save money on your energy bill.
How often should a water heater be replaced?
The answer depends on a number of factors, including the type of water heater, the quality of the unit, and the local water supply. For example, electric water heaters typically have a longer lifespan than gas-powered units.
Additionally, well-maintained water heaters can last for many years, while those that are not properly cared for may need to be replaced more frequently. Ultimately, the best way to determine how often to replace your water heater is to consult with a qualified technician.
How big of a water heater do I need for a family of 4?
If you have a family of four, you will likely need at least a 40-gallon water heater. This should provide enough hot water for four people to take showers, run the dishwasher, and do laundry. If you have a larger family, or if you often have guests staying with you, you may need a 50-gallon or even a 75-gallon water heater.
In addition to the number of people in your household, another factor to consider is the climate. If you live in a cold climate, you will likely need a larger water heater to provide enough hot water. Conversely, if you live in a warm climate, you can get by with a smaller water heater. Ultimately, the size of water heater you need depends on your family's needs and lifestyle.
How hard is it to replace a water heater?
While many homeowners are capable of replacing a water heater on their own, it's generally recommended that the job be done by a licensed professional. That's because water heaters contain a lot of complicated parts, and even a small mistake can lead to serious problems. In addition, there is always the risk of flooding when dealing with water heaters. To be safe, it's best to leave the job to someone who has experience and knows what they're doing. Additionally, most manufacturers void the warranty on water heaters if they are not installed by a licensed professional. So, while it is possible to replace a water heater on your own, it's usually not worth the risk.
Should I replace my water heater before it fails?
A water heater is a vital part of any home, providing hot water for cooking, cleaning, and bathing. However, water heaters don't last forever, and eventually, they will need to be replaced. The question is, should you wait for your old water heater to fail before replacing it?
On one hand, replacing your water heater before it fails can help you avoid an unexpected disruption in service. If your water heater fails unexpectedly, you may have to go without hot water until a new one can be installed. Additionally, replacing your water heater before it fails can help you avoid costly repairs. Water heaters are complex pieces of machinery, and repairing them can be expensive.
On the other hand, waiting for your old water heater to fail can often be the more cost-effective option. Water heaters typically last for around 10 years, so if your old water heater is nearing the end of its life but still working well, it may make more sense to wait until it actually fails before replacing it.
Additionally, many homeowners insurance policies will cover the cost of replacing a failed water heater, so if you do have to replace your old water heater unexpectedly, you may not have to pay out of pocket.
Ultimately, the decision of whether or not to replace your old water heater before it fails is a personal one. Consider the age of your current water heater and its remaining warranty, as well as your budget and needs. As with most things in life, being proactive can help you prepare for life better.
What are common problems with hot water heaters?
Hot water heaters can be subject to a variety of problems, ranging from minor issues, such as a pilot light going out, to major problems that require professional repairs. Some of the most common problems with hot water heaters include leaks, inadequate hot water, and strange noises.
Leaks can occur around the tank or in the pipes, and they can be caused by a variety of factors, such as corrosion or loose fittings. Inadequate hot water can be caused by a faulty heating element or thermostat. And strange noises can be caused by sediment buildup in the tank.
While most hot water heater problems can be fixed relatively easily, it's important to address them promptly to avoid more serious damage.
How Does Acorn Finance Compare?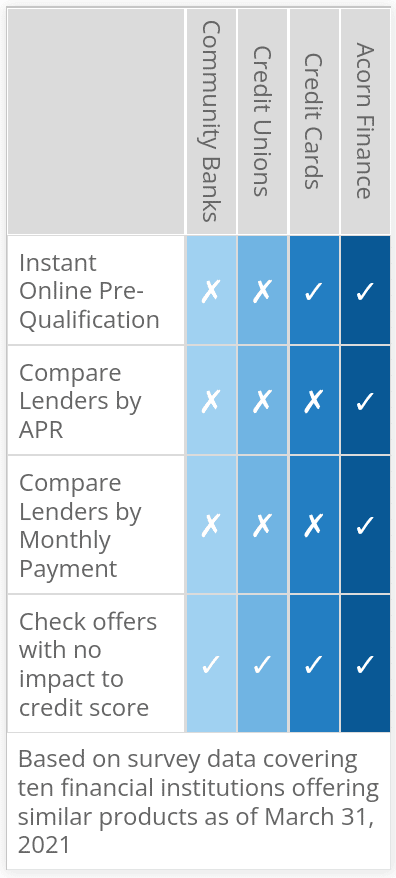 Compare Rates From Top Lenders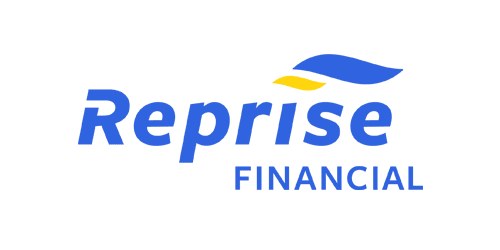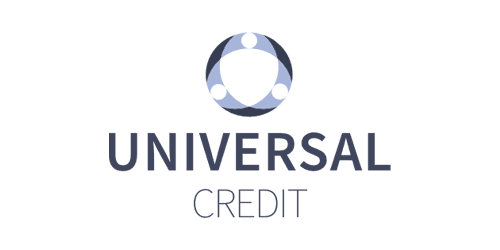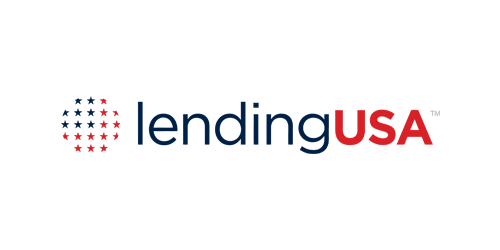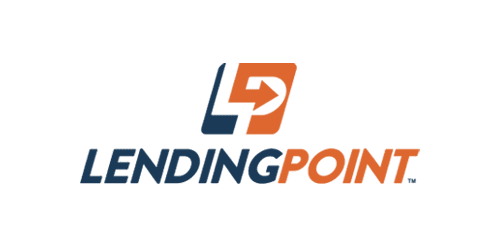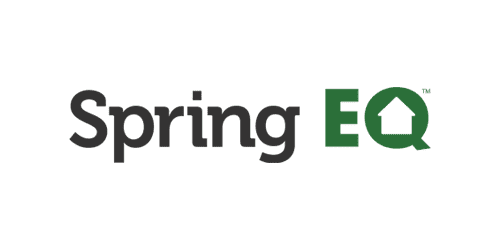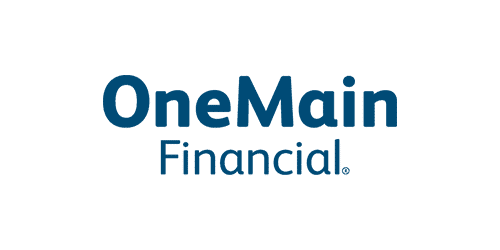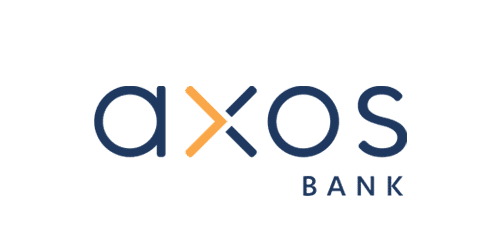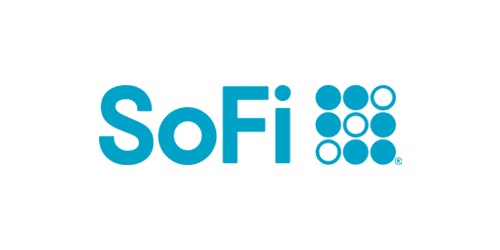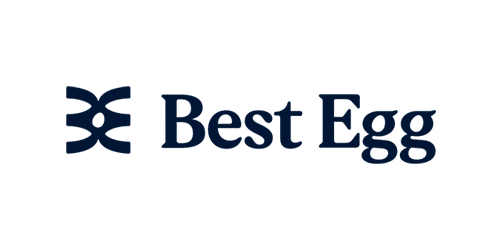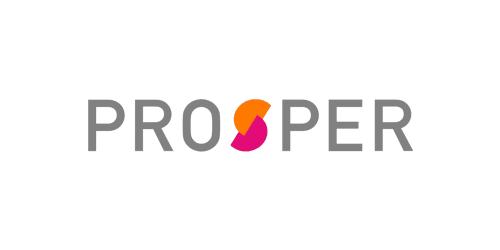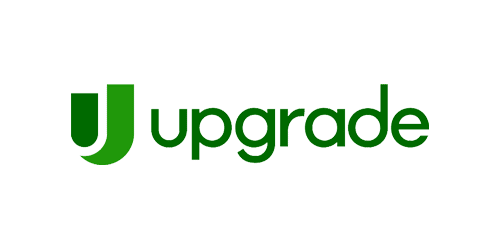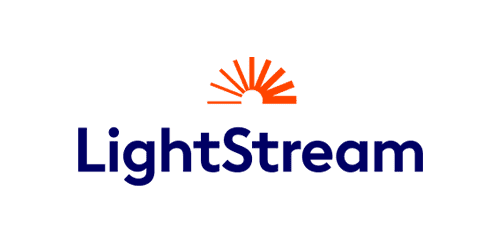 Monthly Payment Calculator
Are you a contractor?
Generate more revenue with Acorn Finance.
Offer customers the ability to finance their dreams with zero dealer fees.
Get Started
Popular Home Improvement Projects
Barn Financing Options
One home, endless possibilities
Personal Loan Information