Paver Financing
Compare monthly payment options from several lenders in under 2 minutes.
How much would you like to finance?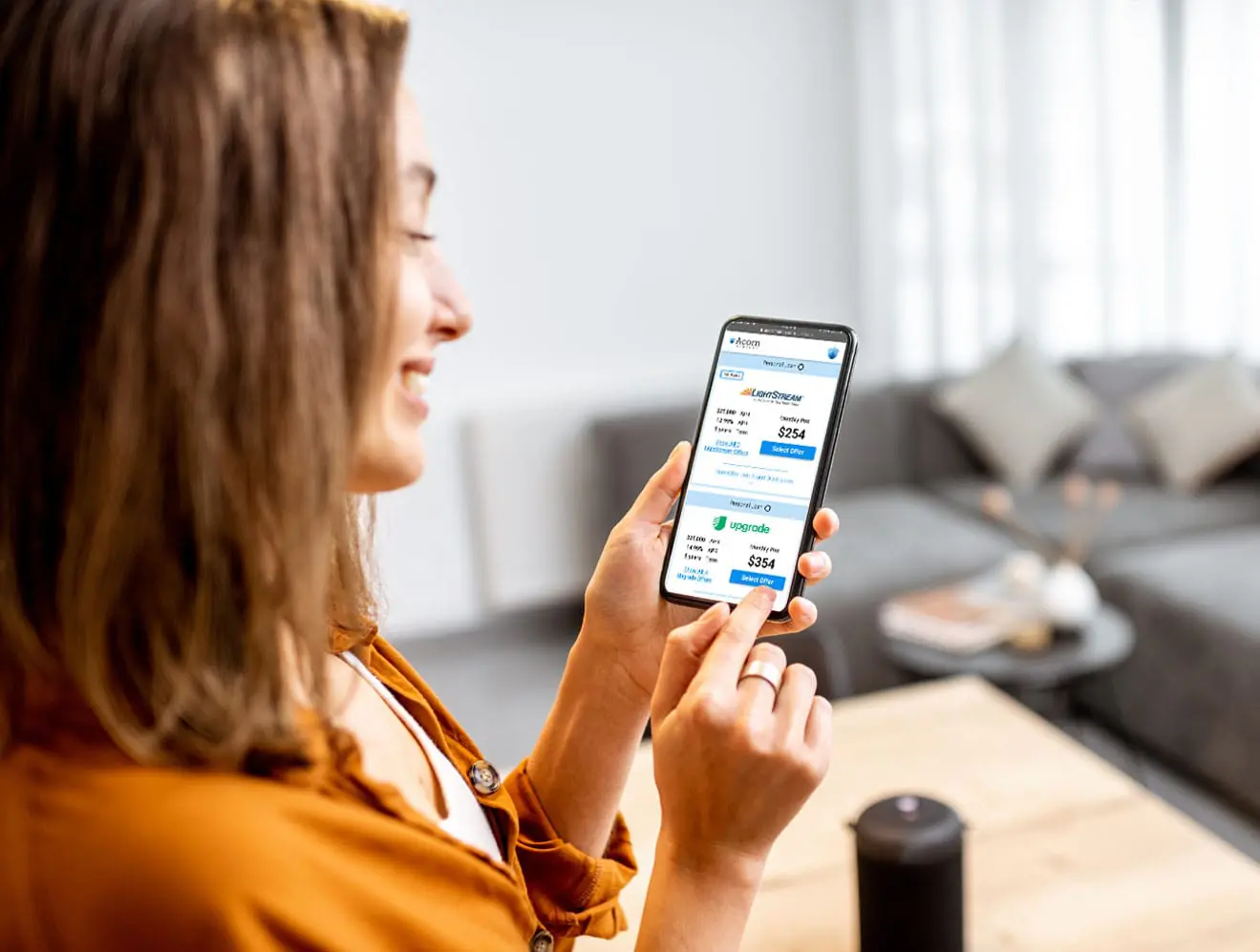 Paver Financing Homeowners, Contractors & Companies
Pavers can provide a unique look to your driveway or a special area of the home, adding sophistication and a clean finished feel. With a variety of different shapes, sizes, textures, and colors to match your home, pavers are a popular option. But doing even just a small area can quickly add up and get expensive. You may need to consider paver financing to help you use these to improve your home.
Check Offers
Quick. Simple. Secure.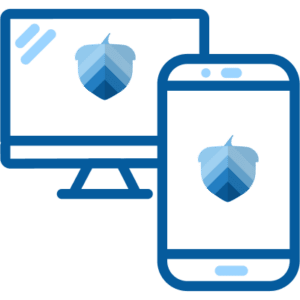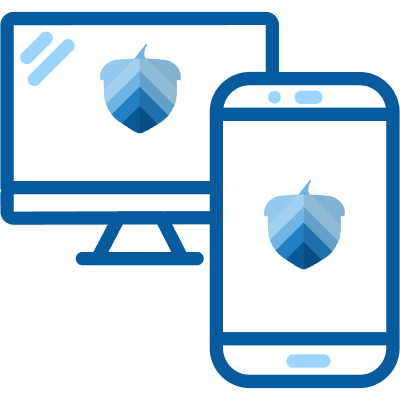 Fill out an easy online form to check for pre-qualified offers with no impact to your credit score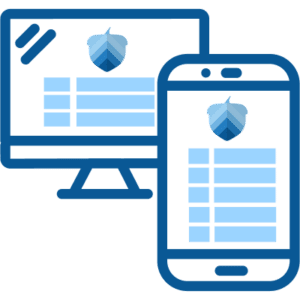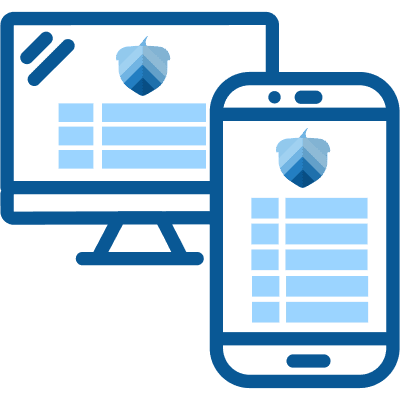 Compare terms and payment options to select the offer that's best for you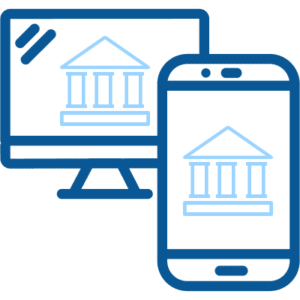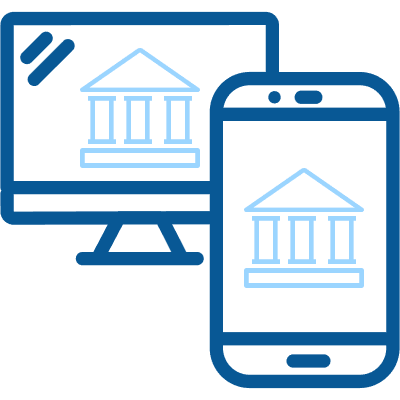 Complete your application on your selected lender's website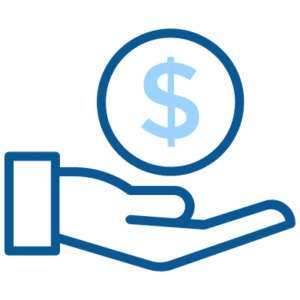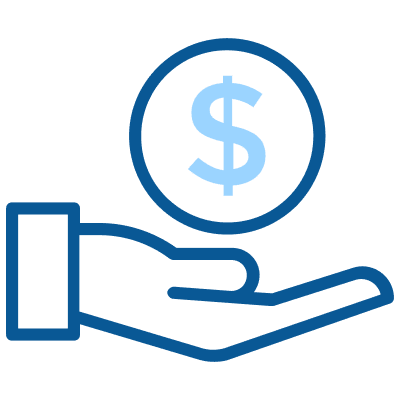 After your loan is approved, your funds should arrive within 1-2 business days2
Check offers
in seconds
Get pre-qualified for loan offers with an easy online form
Won't impact
credit scores
Checking offers will not impact your credit score
Competitive
payment options
Compare rates from our network of lenders
Receive
funds quickly
Same-day and next-day available for certain offers2
I am moving a wall and adding a door to my bedroom. I was prompted to go to Acorn by my contractor and the application process was super easy, with a pretty good rate and super quick payment.
B.V.
Missouri | Interior Remodeling
We are doing a kitchen, flooring, and painting in Eastvale, California. We just purchased the home and are completing all the updates before we move into it. Acorn was an excellent experience. Fast and I had a number of choices. I was able to get a better rate than my bank.
I had to replace my roof and the bank was not helpful, so I went to Acorn Finance. The experience there was quick and easy.
Beth L.
Georgia | Roofing & Siding
I am moving a wall and adding a door to my bedroom. I was prompted to go to Acorn by my contractor and the application process was super easy, with a pretty good rate and super quick payment.
B.V.
Missouri | Interior Remodeling
We are doing a kitchen, flooring, and painting in Eastvale, California. We just purchased the home and are completing all the updates before we move into it. Acorn was an excellent experience. Fast and I had a number of choices. I was able to get a better rate than my bank.
Compare Rates From Lenders in Our Network
Learn More About Paver Financing
Pavers are simple paving stones, brick, or tile that can be used as exterior flooring or stepping stones. The material that you use will make a difference in the amount you pay for the pavers around your home. Some prices that homeowners may pay for pavers include:
– Clay pavers are around $9 per square foot
– Brick pavers are about $12 per square foot.
– Natural stone pavers are about $14 per square foot.
Keep reading to learn more about paver financing.
Can I finance pavers?
It is possible to finance pavers. If you are just doing a small area of pavers, the cost should be affordable. To get all of the uniformity with the area you are designing, whether in the front or the backyard, you may need a large area of pavers and this can get expensive really quickly. If you don't have that cash to pay for pavers, you should consider financing.
This helps you get the beauty and design done around the home without having to wait to save the money. When you get a good term and a good rate, you can get the pavers installed around your home in the exact design, color, and style that you have been dreaming about.
Financing pavers is a smart decision for many homeowners. The prices of pavers and other home improvement materials have grown at staggering rates over the past few years and waiting to save up enough for the pavers can be unrealistic. With financing, you can get the project done sooner and have time to enjoy the beautiful work around your home.
How do you get pavers on finance?
To get pavers on finance, you need a lender that offers home improvement financing. Your local bank or credit union might offer home improvement financing, it's worth checking to see if they do. However you should always compare offers. One of the best places to compare home improvement loan offers is Acorn Finance. In some cases, contractors may partner with 3rd party lenders to offer financing.
Before you start applying for financing though, it is a good idea to talk to several contractors to see how much pavers will cost. Each project is unique so discussing the project with at least three contractors can help you get an idea of how much you will need to spend. From there, you can apply through various lenders to see what terms are available for you.
Applying to several lenders to get financing for your pavers can take a lot of time and could potentially harm your credit score as each one checks your finances. With Acorn Finance, you can fill out one simple form and check offers from some of the top lenders in the country. Many offer loans up to $100,000, terms up to 12 years, and affordable APR starting at 4.99%, depending on credit score. If you are planning an extensive outdoor or indoor renovation, you may want to use a secured loan option such as a home equity loan or home equity line of credit. You should contact your local bank or mortgage provider to learn more about these options.
How much can I borrow to finance pavers?
How much you can borrow for pavers usually dependings on the lender and what you qualify for. At Acorn Finance, our lending partners can offer home improvement loans up to $100,000. In most cases, $100,000 will be the maximum loan amount available for a home improvement loan or personal loan that is not secured by collateral. If you need more money than this, you may need to consider a secured loan option.
Is getting pavers installed worth it?
Homeowners need to decide whether installing pavers is worth it or not. When a large area needs to be done, this can be an expensive home improvement project to work on. While some paver projects can provide a good return on investment, it can still be expensive and require a lot of time to get done.
If you are looking for a specific look or feel around your home, pavers can be a good option. Pavers can also last a long time, should not break, and can increase the curb appeal before you sell the home.
The decision will often be based on the housing market around you and how long you plan to stay at the home. If you need to sell soon and the housing market is really good, then it may not be necessary to add pavers to your home. When the housing market is slower, adding pavers can be a huge selling point to help you get a higher price.
For those who plan to stay in the house for some time doing home improvement projects that can increase the value is usually a good idea. You can expand outdoor living spaces, making them more functional, and getting plenty of use out of your investment. You will need to weigh the pros and cons to help decide whether pavers make sense for you.
How much does it cost to install pavers?
Part of the price that you spend for pavers will be for the pavers themselves and the material necessary. The rest should be for the work the contractor uses to install the pavers around your home. You may also need to account for any labor required to prep the space.
The average cost of the pavers should be between $4 to $6 per square foot. Most contractors will add between $6 to $11 per square foot for labor. The exact amount you spend usually depends on the type of design of the pavers and the labor required.
While there is not much you can do about the price of the pavers unless they are on sale, you can work with the contractor to get the best price for the labor that you spend. Be prepared to spend somewhere between $10 to $17 per square foot to install the pavers around your home.
Do pavers increase home value?
Pavers have the potential to increase the value of your home, but only if you execute the job properly. If the pavers are not made out of high-quality materials and fall apart quickly, they can take value away from your home and may become a waste of money.
Pavers used in the wrong areas of the home may not add value at all. Using them in a driveway does not seem to increase value much. But using them to create a gorgeous patio in the back can help increase the value of the home. Walkways in the front or the back can increase the value as well.
In many cases, pavers are a great way to improve the value of your home. They make the home look nicer, can set apart an area of the backyard for a firepit or eating, and should last a long time. They are pretty expensive though. If you are preparing to sell your home you may be able to get away with a cheaper option to give your home a little uplift before listing.
How much value can pavers add to a house?
When pavers are used the right way, they can add value to your home. Adding pavers to the driveway really does not add much and choosing the wrong material or type of paver can end up with you throwing money away. However, using pavers to help provide a nice patio area in the back could give you a 9% return on investment when you sell the home. This means that pavers used in this way can pay for themselves and put more money back in your pocket when you decide to sell.
Using pavers to help increase curb appeal is important too. Doing something as simple as a walkway with a few planters and some shrubs could help recoup more than 80% of the value of the work that you do. For an outdated front yard, this can really help increase the value of your home. You may not get the full price of the work back during the sale because it is so large, but it can be worth it if your curb appeal is lacking. The value of home improvement projects is often measured in more ways than just money.
How much should I spend on pavers and installation?
The exact amount that you can spend on pavers can depend on the material used to make them. The amount of space you wish to cover in the paver may also determine the final price that you pay. Looking at the per square foot price is the best way to determine whether you are getting a good price.
For an example, we can look at the cost of a paver patio. This should cost between $10 to $17 per square foot to install. A patio that is 12 by 12 may cost around $2,500 to complete, depending on the design that you decide to go with. For a larger patio up to 20 by 20, you should not pay more than $6,800 to complete it.
If you are doing a larger project or choosing a specialized type of paver, you can expect to pay more for the work. Getting quotes from several contractors and discussing different ideas on the project can make a difference on the final price.
How long do pavers last?
Concrete pavers should come with a lifetime guarantee. If pavers are installed and maintained properly, they should not give you much trouble. On occasion, especially if you do not perform routine maintenance, you may need to replace a brick or two. This can easily be done without replacing the whole thing.
The type of paver that you decide to use can determine how long these pavers will last. Concrete pavers are some of the most common options and they are durable enough to last a lifetime. It is possible that a stone can crack or chip, but it is simple to replace that part and keep your area looking nice. With proper cleaning and maintenance, you can enjoy these pavers for years to come, which makes them a good investment in your home.
What are the pros and cons of pavers?
It is important to do your research to figure out whether pavers are the best option for your home. These can look stunning, but will not work for every home or every project you want to do.
The benefits of getting pavers include:
Add more resale value to your home
Should not crack so can last a long time
Are visually appealing
Easy to repair and fix
Lower maintenance than other construction options
Many design options to work with
Many homeowners love to use pavers because of the curb appeal and easy maintenance. There are some negatives to having these pavers though. Some of the negatives include:
They can be difficult to clean
Pavers are harder to install than other available options
These pavers can loosen over time
Pavers cost more than other options.
Homeowners will need to weigh the benefits and negatives before deciding whether pavers are the best option for their home.
Where can I get a loan to get pavers on finance?
You can get a loan for pavers on finance from a bank or other lending institution. Many homeowners choose to go with their local bank. Searching online may provide you with better rates on the loan and can save you a lot of money. If you are looking for an unsecured loan to pay for pavers or landscaping projects, you will want to visit Acorn Finance. Within 60 seconds or less you can check home improvement loan offers with no impact on your credit score. The ability to access top national lenders through one simple form is powerful.
What should I know when getting pavers on finance?
There are several things that you should know before getting pavers on finance. These include:
It may not be best to not finance through the contracting company. Contractors may offer financing and if they do, it can be convenient. However, lenders may try to capitalize on the convenience. In some cases, a contract may partner with lenders that can offer a fair deal. However, you should always compare offers to ensure you get the best deal possible.
Not all lenders offer the same terms. By shopping around, you may be able to find a better rate or better repayment plan from a different lender.
You may have to pay fees. Some lenders will have lending fees that you will need to pay. Make sure to look into these to see the true cost of the loan.
Each lender is unique so it is a good idea to shop around to compare terms of each lender. Acorn Finance can help make this easy.
Should I finance pavers?
Deciding to finance the pavers for your home is a personal decision. If the project is smaller, you may be able to afford the pavers on your own with little to no financing. Since most paver jobs are going to be large and expensive, it can make sense to finance this project. With the right financing, you can jump on a good deal and get the work done on your schedule, rather than waiting until the future when prices may be even worse. Shop around to get the best terms on the loan to help you save as much money as possible. In addition, always make sure you can afford the monthly payment before committing to a loan.
Can I finance pavers online?
It is possible to finance your pavers online. Rather than visiting each company one by one and hoping to find someone who will lend you the money for this home improvement project, trust us at Acorn Finance to help. We work with top national lenders that specialize in unsecured home improvement loans that can help you add pavers to any outdoor area on your property. If you prefer to work with your local bank or credit union, they may offer an online application process. In some cases, you may even be able to complete the loan process online from start to finish. If you use an online lender outside of the Acorn Finance network that you are unfamiliar with, you should do your research to ensure they are a legitimate lender.
Take a step in the right direction. . . check paver financing offers now!
Do you offer financing for my concrete brick paver installation project?
Let's face it, outdoor projects can be really expensive. Not only have the costs of material increased over the last few years, but there are also labor costs to consider. In addition, if your project is large or complicated, you can expect it to cost more. So, how can you get the money you need to complete your project? You might have several options, depending on your situation.
You could pay cash. Cash can be a great way to go if you have the money available. You can complete the work without having ongoing payments. Unfortunately, if you spend your money, you may not have it available if an emergency comes up. Another potential problem is that you might not have enough to complete the project the way you want it done and end up settling for less than your dream.
Homeowners and business owners often need to use financing to afford home improvements. With a little bit of effort, you can find affordable financing for home improvement projects. If you are planning an extensive project you may want to consider a secured loan. For smaller projects such as paver installation, a personal loan may be a good option. Some paver companies may even offer financing. In some cases, they can partner with third party lenders or platforms such as Acorn Finance. Acorn Finance can help customers check home improvement loan offers without impacting their credit score. To check offers, simply visit Acorn Finance.
Borrowing can be an excellent option for a paver installation project. With rates starting at just 4.99% through the Acorn Finance platform, you should be able to find affordable financing, depending on your credit score. Acorn Finance has lending partners that can help borrowers with good and bad credit. However, you are more likely to qualify for more competitive rates and terms with a good credit score. We recommend checking offers and getting prequalified. Once you know how much you qualify for and what your monthly payment should be, you can make decisions about your project. Before committing to a loan you should compare offers. Just like you should compare offers for paver installation.
How much do pavers cost?
When it comes to pricing pavers, it really all depends on the choice you make and how extensive your project is.
Material, size, shape, and color can all impact the cost. Common choices for pavers are brick, concrete, natural stone, and porcelain. Of course, the least expensive is brick, ranging from $.50-$1.80+ per brick. But, if you want the brick painted, it may cost more. Porcelain is usually the most expensive, with a price range of about $5-$10 per square foot. In addition, porcelain is usually the most expensive to install, costing, on average, between $12-$20 per square foot.
Other options are available for pavers too. Some examples are plastic and rubber pavers which start at $2 per square foot but can be as high as $8 per square foot. You can get pavers in blocks that are easier to install. The price of brick and concrete blocks is typically the same as the rubber or plastic-between $2-$8 per square foot.
If you hire a contractor to install your pavers, you will need to add labor to your costs. This size of the area can impact the final price. Labor costs average between $10-$17 per square foot and can even exceed $20 per square foot. Labor costs for a 10 x 10 patio have an average range of $950-$1,700, while labor costs for a 20 x20 patio range from $3,800-$6,800.
What other options for financing my project do I have?
We have already considered two options, paying cash and getting a personal loan. Either choice has pros and cons that we looked at above. Of course, the amount you want to borrow can impact the other options you have for paver financing, but here are several to consider. You may want to start with a project estimate and then explore financing.
Credit cards. This can be a good option if you can get an introductory offer such as 0% for a year or so and then pay it off before the rate goes up. Credit cards are revolving, meaning that when you pay down or pay off the balance, you can spend up to the limit again. This can be useful if you plan to pay off a significant amount of the balance but may need to use the limit for additional costs. Be aware, though, that credit cards have high-interest rates once the introductory rate expires.
Lines of credit. A line of credit works similarly to a credit card because they are also revolving a credit product. The rates are usually higher than a loan and are variable, so they can change as interest rates change. Typically, they are fully open, which means you can pay them off in full or pay them down at any time without a penalty. Once it's paid off or paid down, you can use up to the approved limit again for anything else you might need to do.
Finance through the contractor or paver company. Contractors or paver companies sometimes offer to finance. These loans can be pretty easy to qualify for, but the rates are often higher than you would pay for a personal loan. In some cases, the loans offered are just personal loans. You will need to discuss financing options with the contractor or company and compare them to other options.
Cash-out refinance. This option means you refinance your old mortgage and add to it using the equity in your home. A cash-out refinance can be a good option if you plan to spend a lot on your project. Mortgages usually have lower rates and longer amortizations than loans, so your payment should be more reasonable. There are costs to doing a cash-out refinance, so it might not be worth it if you are only spending a small amount.
HELOC. This is a Home Equity Line of Credit. It works much like an unsecured line of credit, but the rate is usually lower since the equity in your home secures it. As with an unsecured line of credit, the rate is variable and is subject to change which will alter your payments. There are fees to set up a HELOC just as there are with a cash-out refinance.
If you choose to use the equity in your home to finance your project, remember that your home is security for the debt. If you fail to make your payments, you can lose your home because the lender can foreclose on your residence.
Can you finance a new driveway?
A new driveway can enhance the appearance of your home. It's one of the first things visitors, neighbors, and folks passing by see. With several styles to choose from, driveway costs can vary. The size of your driveway can also play a role in total costs. On average, driveways cost an average of $4,447.
Driveways are another expensive project. Depending on how you choose to install your driveway, you can be looking at an average cost of $4,447. It could cost more or less, depending on how you finish it. Financing a new driveway is possible using any of the options already mentioned. Financing home improvements lets you keep your cash and get your projects done. Whether you need to repair, replace or renovate your home, financing can be a good option. For driveway financing, personal loans are a popular choice.
How Does Acorn Finance Compare?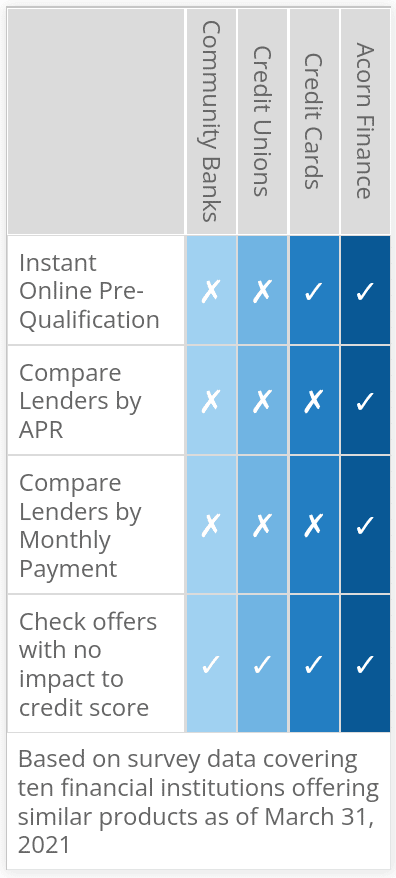 Compare Rates From Top Lenders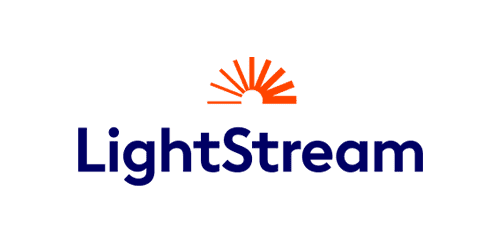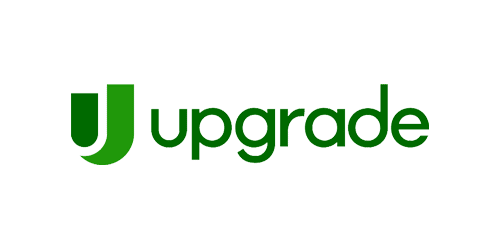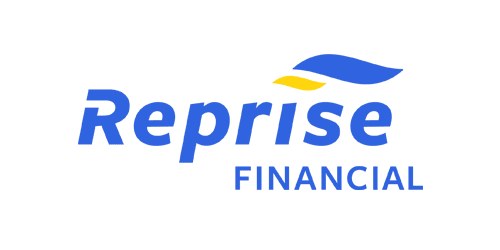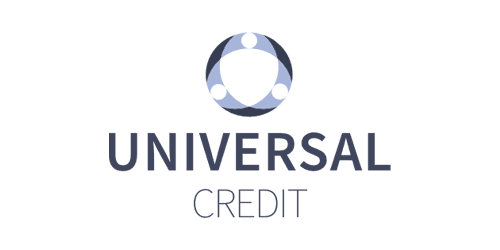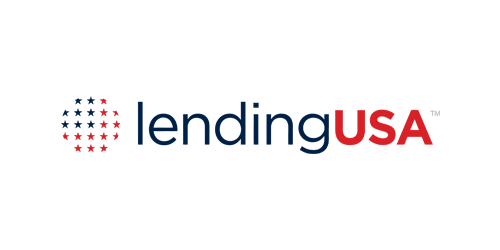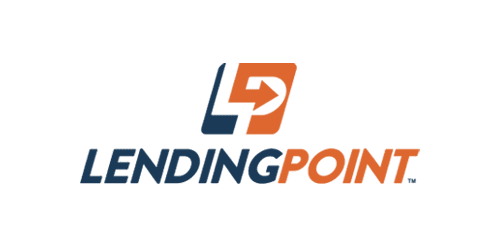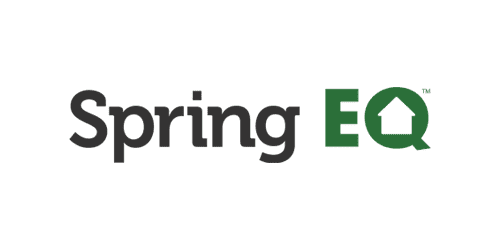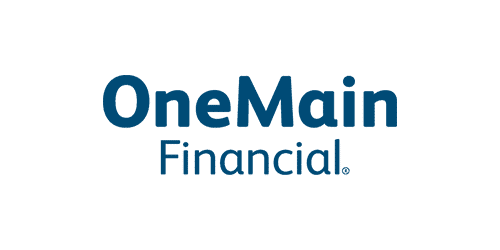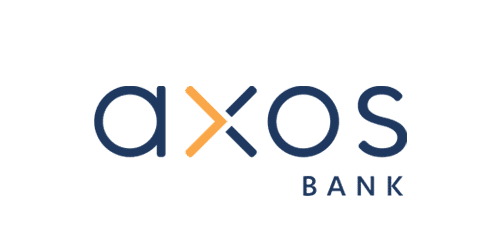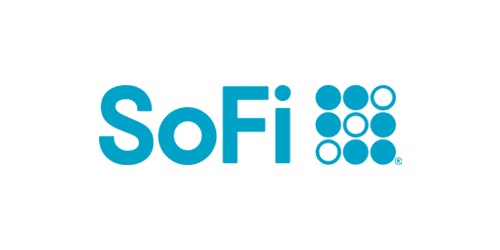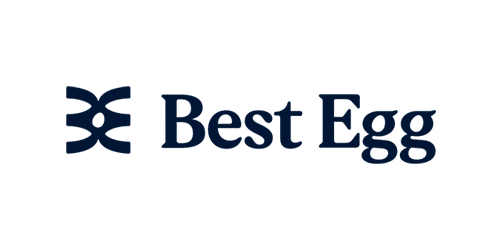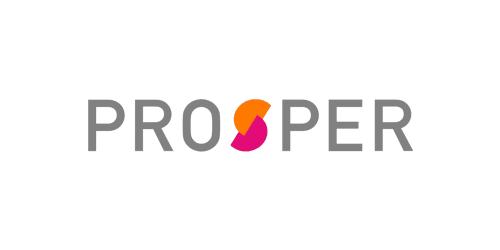 Are you a contractor?
Generate more revenue with Acorn Finance.
Offer customers the ability to finance their dreams with zero dealer fees.
Get Started
Popular Home Improvement Projects
Barn Financing Options
One home, endless possibilities
Personal Loan Information