Basement Waterproofing Financing
Get personalized basement waterproofing financing rates in 60 seconds without affecting your personal credit score.
How much would you like to finance?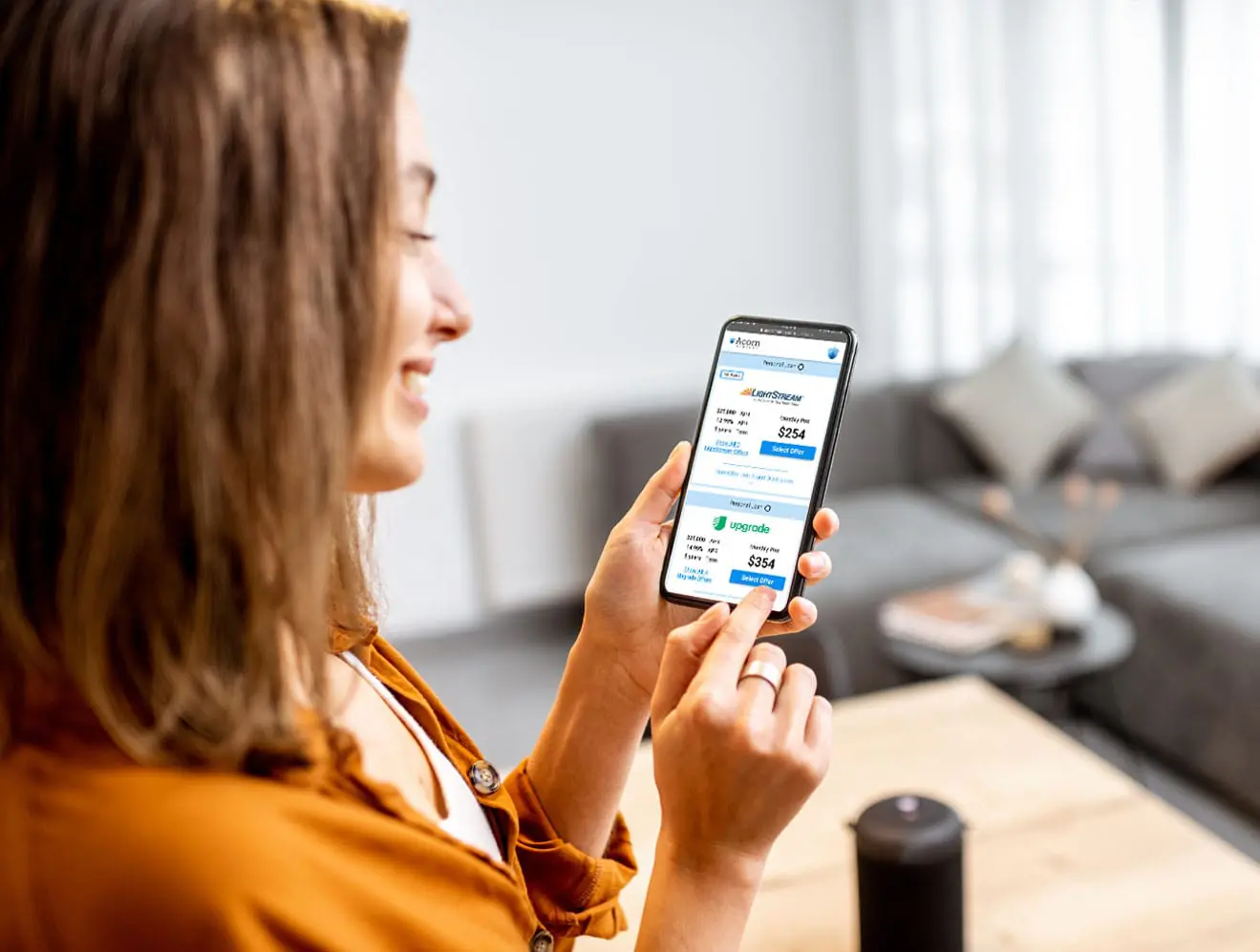 Simple Financing for Basement Waterproofing
With basement waterproofing costing an average of $15,000 for 1,200 square feet, most homeowners need financing to afford this repair. So what is causing your wet basement? Perhaps your drainage system in your basement is outdated and insufficient. If you have noticed water droplets leaking through cracks in the walls and floor and a musty smell, you may need basement waterproofing. Financing for basement waterproofing is a great way to make manageable payments on repairs. 
At Acorn Finance,  you can compare monthly payment options from several lenders in minutes, all without affecting your credit score. 
Check Offers
Quick. Simple. Secure.
How To Get Basement Waterproofing Financing
Check Lawn Mower Loan Offers With No Impact To Your Credit Score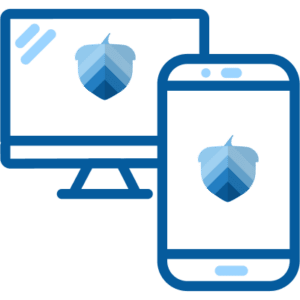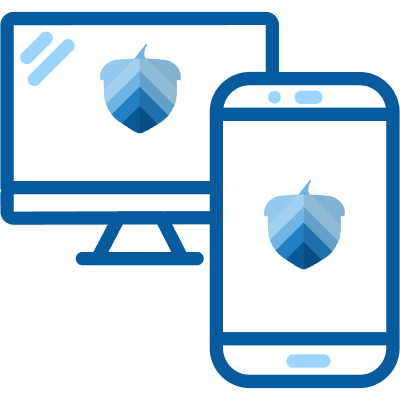 Fill out an easy online form to check for pre-qualified offers with no impact to your credit score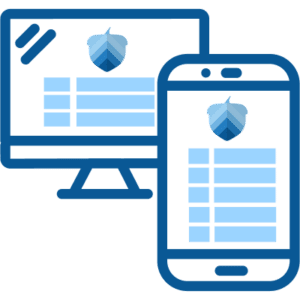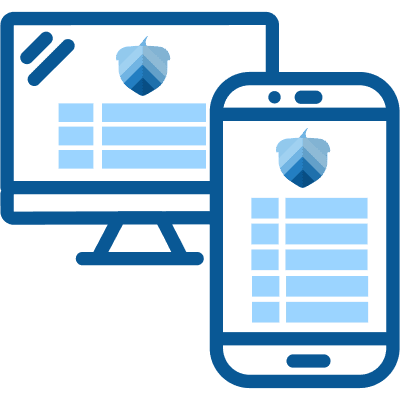 Compare terms and payment options to select the offer that's best for you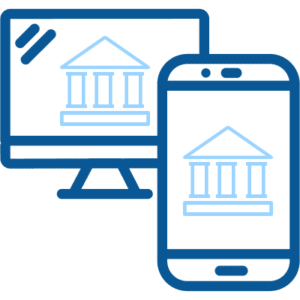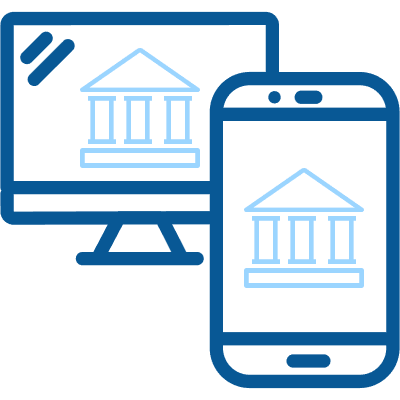 Complete your application on your selected lender's website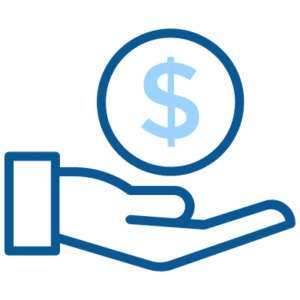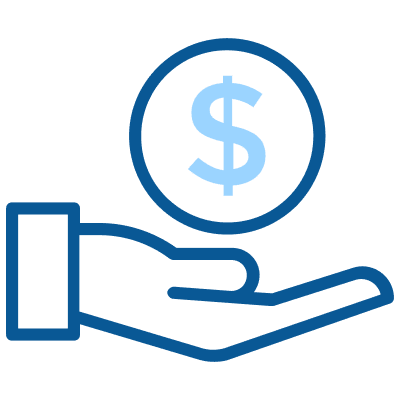 After your loan is approved, your funds should arrive within 1-2 business days2
Check Offers For Basement Waterproofing Financing
Check offers
in seconds
Get pre-qualified for loan offers with an easy online form
Won't impact
credit scores
Checking offers will not impact your credit score
Competitive
payment options
Compare rates from our network of lenders
Receive
funds quickly
Same-day and next-day available for certain offers2
"I am adding a hot tub and other patio enhancements to my house. My experience using Acorn Finance was excellent."
Tracey E.
Kentucky | Patios & Decks
"I am extending my patio. My contractor informed me of possible financing and the Acorn Finance experience was awesome, very easy."
Monica L.
"The whole process itself was just so fluid, all the way through to the end. I was thinking it can't be this easy, but it really was!"
Janina D.
The process was very easy, simple, and quick. That checks the boxes on my list!
Diane B.
Applying for a loan and receiving funds was seamless. The experience was pleasant with no pressure or anxiety.
J. Hill G.
Compare Rates From Lenders in Our Network
Frequently Asked Questions: Basement Waterproofing Financing
If you need basement waterproofing you'll probably need to determine two factors, how to finance the repair and who to hire. If you notice a moisture problem in your basement, want to tackle it right away, but you also do not want to deplete your savings, you should use financing. A little later on we will fill you in on the best way to finance basement waterproofing. So, is there basement waterproofing near me? If you are looking for a trusted professional to complete repairs, you should use local resources such as Angie's List or ask friends and family for referrals.
Keep reading to learn more about basement waterproofing and financing.
What is basement waterproofing financing?
Essentially, basement waterproofing financing is a small loan that you can use to hire professionals to come into your home and address and repair issues concerning water in your basement. Depending on the level of your handy skills, you may even be able to waterproof your basement on your own, saving you money. The financing then can be used to purchase the tools, sealant, and other materials you will need to complete your project. Whether you need to finance just materials or just labor or both, you can use financing.
In the simplest description, either you or a hired professional will clean the basement and get rid of any existing water, plug any holes discovered in the floors and walls, fill any cracks, use a sealant to seal all openings, and then apply a waterproof coating to the floors and walls.
Again, this may be an oversimplification, and if you are unsure of any step of the waterproofing process, it is best to use your financing to hire a professional out of the gate. You may save yourself thousands of dollars by avoiding any costly mistakes.
When you are ready to hire a professional or secure all the necessary tools and materials for a DIY basement waterproofing project, Acorn Finance can help you secure the funds you need from one of their numerous lending options.
The process is easy:
Simply fill out the application and check loan offers without impacting your credit score.
Browse multiple offers and choose the terms that are best suited for your situation.
Loans up to $100,000, terms up to 12-years, and APRs as low as 6.99% are available.
Connect directly to the lender to process all the necessary paperwork.
Receive the funds as soon as 1-2 business days.
Can you finance a basement waterproofing project?
Yes, of course, you can! Financing a waterproofing project for your basement is an excellent way to get the funds you need without depleting your personal savings. Financing allows homeowners to make easy monthly payments over time with interest. As a homeowner, you may be able to choose between a secured or unsecured loan. Based on the average cost of basement waterproofing, it's an amount probably better suited for an unsecured loan. Unsecured loans do not require collateral while secured loans do require collateral.
How do you waterproof a basement on a budget?
If money is tight right now, there are many ways you can stretch your budget.
Here are some examples:
Gutter maintenance and downspout extenders: The purpose of a gutter is to funnel water away from your house. If you have clogged or cracked gutters, you are leaving yourself open to the possibility of having water flood into your basement. Inspect your gutter regularly and make any repairs right away. Sometimes even the location of your downspouts and where they release water is creating flooding. Install downspout extensions to keep the water far away from your house.
Floor drains: Installing a floor drain standpipe in your basement will send any water into the pipe and not out into your basement.
Foundation Crack Maintenance: Address any cracks in the foundation as soon as they are discovered. Groundwater can easily seep through those cracks. Also, consider hiring a professional to fill the cracks because they will most likely offer a lifetime warranty on any repair work that they perform.
Purchase a dehumidifier: It is common for a basement to have high humidity and moisture levels. Purchasing a dehumidifier for your basement and having it drain from a pipe to a floor drain will prevent your basement from developing mold and other issues from high humidity.
These are just a few examples of how you can do small incremental work on your basement to provide waterproofing.
What is the best basement waterproofing method?
There are three main approaches to waterproofing your basement. Whether you do one or all of them is up to you. Or consider doing one approach each year for 3-years.
Sealant and epoxy injections: One of the cheaper routes is to apply masonry waterproofing products to the basement walls to prevent moisture from seeping through.
Interior drainage: Interior waterproofing projects are less disruptive than exterior excavation. Installing a french drain and sump pump is a great way to remove water from your basement.
Exterior waterproofing: Coating exterior walls with polymers and membranes with an underground trench drain is another great approach. Though excavation is not cheap and can be disruptive, outdoor drainage and waterproofing are the most effective at preventing basement flooding.
What is the best waterproof flooring for a basement?
If you are looking for a cheap way to address waterproof flooring for your basement both epoxy paint or sealed concrete are the way to go. The epoxy paint dries thick and should be hard enough to withstand the normal wear and tear that basement floors experience. Sealing concrete floors with waterproof sealing paint is another affordable and reliable option.
How long does Basement Waterproofing last?
There is a consensus in the contracting industry that a solid waterproof job should at a minimum last 10-years. Adding external waterproofing measures to your yard should increase that 10-years.
How much does it cost to waterproof a 1,000 square foot basement?
According to HomeGuide.com, you can expect to pay between $3 and $9 per square foot to waterproof your basement. That is a total of $1,920 to $6,320 depending on how extensive the project is. Projects that require excavation will be on the higher end of that spectrum.
Is waterproofing a basement worth it?
Yes, almost always it is worth it to waterproof your basement. When you are dealing with the structural integrity of your home and any preventative measures concerning the foundation, addressing issues early on can save you thousands of dollars in the long run. In addition to structural damage, water damage can also cause health problems. Keeping your home safe and livable are important for your well being as well as your home's resale value.
Why look into basement waterproof financing?
Securing financing for basement waterproofing has never been easier with Acorn Finance. While secured loans may offer lower interest rates, they can be complicated to secure. For less expensive home repairs, such as basement waterproofing, it may make more sense to use an unsecured loan. At Acorn Finance, we partner with dozens of top-rated lenders that specialize in unsecured home improvement loans. As a result of applying for financing at Acorn Finance, you can receive multiple offers within seconds without impacting your credit score. We encourage you to apply today to address any crack repair, drainage concerns, or any other preventative maintenance to waterproof your basement. Doing so can help ensure that you do not face far larger and more expensive problems somewhere down the road.
Discover the best basement waterproofing financing. . . apply online today!
How does basement waterproofing financing work?
If you have to waterproof your basement, you might need financing. Basement waterproofing can be a costly project, depending on the scope. The basement waterproofing cost can be determined by the labor required and materials needed.
You should contact a company that specializes in basement waterproofing since they should know exactly what needs to be done and how to waterproof a basement expertly.
If you need financing to cover the cost of repairs the first thing you should do is get some estimates from reputable companies. Prices can vary and you could save some money by getting a few quotes. The estimates you receive should be pretty close to the actual cost of the project. The next step is to check your credit score. This will give you an idea of whether you will qualify for a loan and what kind of loan you can qualify for.
For smaller loan amounts, a personal loan might be a great option, especially if it's unsecured. At Acorn Finance you can check personal loan offers and get prequalified in seconds with no impact on your credit score. If you accept an offer, you can finalize the loan with the lender and receive funds in as little as 1 business day, although funding times may vary.
The interest rates on a personal loan can be reasonable and the payments are usually fixed. Having a set monthly payment and term can make a personal loan easier to manage than some other options. In some cases, homeowners prefer a secured loan. If you plan to have a series of ongoing home improvement projects including basement waterproofing, you may want to consider a HELOC. This works a lot like a credit card. You will have a maximum limit and you pay interest only on the amount you use. Payments are often set as a small percentage of the outstanding balance.
For large amounts, you might need to consider refinancing your home. You can do a cash-out refinance where you are given a lump sum or use a home equity loan. Compared to a personal loan, these options can take much longer to set up. However, these options may provide a cheaper way to access the funds you need.
Can you get emergency basement waterproofing financing?
If you need emergency basement waterproof financing, you'll need to know where to start the process. If you have good credit, you should be able to qualify with most banks. For emergency situations, you may want to use an online lender. Online lenders typically have faster application and funding processes. A secured loan may not be an option if you need funds quickly. If you need emergency basement waterproofing financing, you should check offers at Acorn Finance. The Acorn Finance Platform allows you to compare offers in a time-saving fashion so that you can secure a competitive personal loan offer, even if you're in a hurry.
Is waterproofing a basement expensive?
Even if you don't have an emergency with your basement, you may still want to waterproof it as a preventative measure. A common question homeowners have is "How much does it cost to waterproof a basement?"
The answer is…it depends. There are many things you can do to waterproof your basement and many things you may have to do. Your contractor might waterproof the exterior, waterproof basement flooring, fill cracks, replace pipes, fix window wells, and put piping under the basement floor, as well as other things.
Costs to waterproof your basement typically run between $2,254-$7,104 with the average being $4,579. Some work may cost as little as $600 while other types of work will easily exceed $10,000. It's possible that you may need multiple upgrades. Your contractor can tell you what needs to be done and what to expect in terms of cost.
How long does it take to waterproof a basement?
Not only do homeowners wonder about the cost, they want to know how long it will take to waterproof their basement. Most homeowners would prefer to have home maintenance done as quickly as possible. Like the cost, it depends on what work you need to do. Simple jobs like exterior sealing can be done in a day where more complicated jobs can take up to a week. The amount of time can depend on multiple factors like the nature of the work, the extent of any damage that may need to be repaired, and the type of material they are working with. You should ask your contractor how long the project will take from start to finish.
What type of loan is best for waterproofing a basement?
In most cases, an unsecured loan is the best option for basement waterproofing financing. While basement waterproofing is expensive, it's usually not so expensive that it calls for a secured loan. Personal loans should be able to provide sufficient funds and affordable monthly payments so that you can waterproof your basement. In some cases, your contractor may offer financing. If they do, it's likely a personal loan through a 3rd party lender. Listening to what your contractor can offer is a good idea but you should always be sure to compare offers.
What are alternatives to basement waterproofing loans?
If you feel that a home improvement loan for basement waterproofing is not the best option, you may want to consider alternatives. The first alternative is to not take a loan at all. If you have some time to spare, you may want to start saving money and complete your project when you have the cash available. Another alternative could be to secure a credit card with a promotional offer or low interest rate. You should always proceed with caution when spending money with a credit card, that you cannot pay off immediately. Make sure you review the terms. Lastly, you may feel comfortable asking a friend or family member for a loan.
What are the benefits of financing your basement waterproofing project?
Financing can allow homeowners the freedom to make necessary home repairs such as basement waterproofing without disrupting their savings account or vacation plans.
One benefit of financing is that you can access the funds you need to get the job done right away. Delaying basement waterproofing may risk further damage to your home. Another benefit is making an easy monthly payment.
Payments for financing can be spread out over a number of years to work with your budget. In addition, the interest rate is usually fixed along with the term, so you will know what your monthly payment is. No surprises.
If you find yourself with cash to spare, you should try to pay the personal loan off early. As long as there are no prepayment fees and it's a simple interest loan, paying a little extra each month could save you a lot of money.
Why is it important to waterproof a basement?
Waterproofing a basement is important because it helps to prevent water damage. Water can cause a lot of damage to a home, and it can be very expensive to repair.
Waterproofing a basement helps to keep the water out, and it also helps to prevent mold and mildew from growing. Mold and mildew can cause health problems, and they can also damage your possessions. By waterproofing you can protect belongings and your home while keeping your family safe, thus making waterproofing a worthy investment.
Waterproofing may cost you money upfront, but can potentially save you thousands down the road. Plus save you a lot of headaches, too!
Should you waterproof my basement from the inside or outside?
Basements are susceptible to water damage for a variety of reasons. They are typically located below ground level, where they are at risk of flooding during periods of heavy rain.
In addition, basements are often poorly ventilated, which can lead to condensation and dampness. As a result, it is important to take steps to waterproof your basement in order to protect it from water damage.
How to waterproof a basement? There are two options for doing this: waterproofing basement areas from the inside or outside.
Waterproofing from the inside, or a common method of how to waterproof basement walls, is typically more expensive and disruptive, as it involves sealing the walls and floor from the inside. However, it can be more effective at preventing water damage, as it creates a barrier between the basement and the outside world.
Waterproofing from the outside is usually less expensive and disruptive, as it only involves waterproofing the external walls of the basement. However, it's not as effective at preventing water damage, as it does not create a complete barrier between the basement and the outside world.
Is it worth it to waterproof your basement?
While waterproofing can be expensive, it can also save you a lot of money in the long run by preventing costly repairs. It can also prevent mold, which can be harmful to you and your family. Waterproofing involves applying a sealant to the walls and floor to prevent water from seeping in. In some cases, it may also involve installing a sump pump to remove water that does manage to get in. After reading the top five reasons to waterproof your basement, you'll be ready to contact a waterproofing expert, but don't forget to get prequalified first.
Here are the top five reasons that support why it's worth it to waterproof your basement.
#1. Say goodbye to floods
#2. Prevent foundation damage
#3. Increase home value
#4. Reduce energy bills
#5. Avoid mold and mildew
How do you waterproof an old basement?
Waterproofing a basement can be a daunting task, but it's important to take care of the problem as soon as possible to prevent further damage.
There are a few different ways to waterproof an old basement, including installing waterproof basement flooring and better drainage systems, and the best method may vary depending on the severity of the problem.
One way to waterproof an old basement is to install a drain system. This involves digging a trench around the perimeter of the basement and installing a pipe that will carry water away from the foundation. Another way to waterproof an old basement is to seal the concrete. This can be done with a variety of products, including masonry sealer or waterproofing paint.
What would cause your basement to flood?
A flooded basement is a homeowner's nightmare. Not only is the cleanup process time-consuming and expensive, but the excess moisture can also lead to mold and mildew growth. There are several possible causes of a basement flood, and it's important to be aware of them in order to take preventive measures.
One common cause of basement flooding is heavy rainfall or melting snow that overwhelms the role of government in business activity, overloads the sewage system and prevents proper drainage. Another cause is a leaking water heater or burst pipe. In addition, sump pumps can fail during power outages, causing the water level in the basement to rise.
By being aware of these potential causes, you can take steps to prevent basement flooding before it happens. Waterproofing your basement can prevent flooding damage.
Is it common for basements to leak?
Basement leaks are a very common problem, and there are a number of reasons why they occur. Most often, leaks happen when rainwater or melting snow seeps through cracks in the foundation or walls. This can happen if the foundation is not properly sealed, or if there are gaps where the walls meet the floor. In some cases, leaks can also be caused by condensation from humid air.
When this happens, it's important to address the issue as soon as possible, as basement leaks can lead to mold growth and water damage. Fortunately, there are a number of ways to prevent and fix basement leaks. By taking some simple steps, you can keep your basement dry and avoid costly repairs.
How common is basement seepage?
Basement seepage is a common problem in homes with basements. It occurs when water from the surrounding ground seeps into the basement through cracks or gaps in the foundation.
Once inside, the water can cause damage to the walls and floors, as well as create an ideal environment for mold and mildew growth. Basement seepage can also lead to higher levels of humidity in the home, which can be uncomfortable for occupants and contribute to health problems.
While basement seepage is a common problem, there are a number of ways to prevent it, such as ensuring that the foundation is properly sealed and waterproofed. Homeowners can also take steps to redirect water away from the foundation, such as installing gutters and downspouts.
What is the difference between seepage and leakage?
Seepage and leakage are often used interchangeably, but there is a subtle difference between the two terms. Seepage refers to the slow movement of water or other liquids through porous material, such as soil or concrete. This can occur over time due to rainfall or faulty plumbing.
Leakage, on the other hand, generally refers to a sudden release of liquid, often due to a break in a pipe or container. In some cases, leakage can also refer to the gradual escape of gas from a sealed container. As a result, seepage is usually a slower and more gradual process than leakage.
How do I stop my basement from leaking?
We all know that water is essential for life, but too much water can cause serious damage to your home. Basements are particularly susceptible to leaks, as they are often built below ground level and without proper waterproofing. If you have a leak in your basement, it's important to take steps to fix the problem as soon as possible. Otherwise, you could end up with mold, mildew, and structural damage.
So how do you stop your basement from leaking? The first step is to identify the source of the leak. If you see water seeping through cracks in the foundation or walls, you'll need to repair these immediately. In addition, make sure that your gutters and downspouts are clean and free of debris; clogged gutters can cause rainwater to back up and leak into your basement.
Finally, consider installing a sump pump to help remove any water that does manage to get into your basement. Waterproofing efforts can prevent water from leaking in. By taking these steps, you can help keep your basement dry and avoid costly repairs down the road.
How Does Acorn Finance Compare?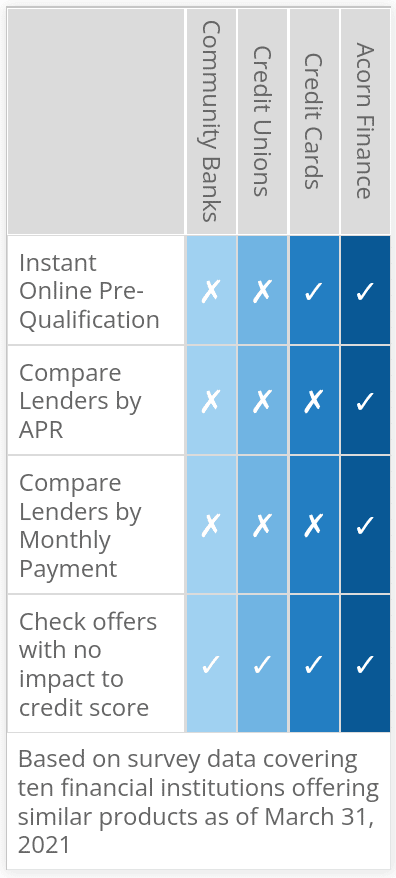 Ready To Finance Basement Waterproofing?
Get pre-qualified for multiple basement waterproofing financing offers with an easy online form.
Check Offers
Compare Rates From Top Lenders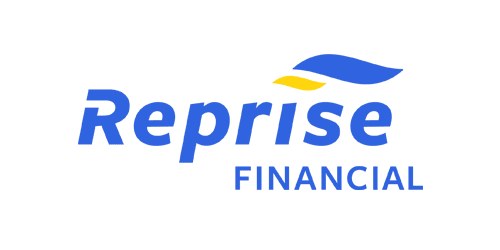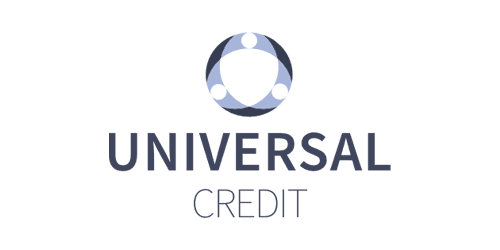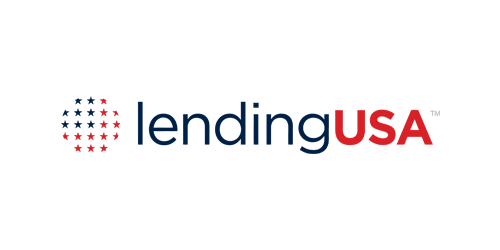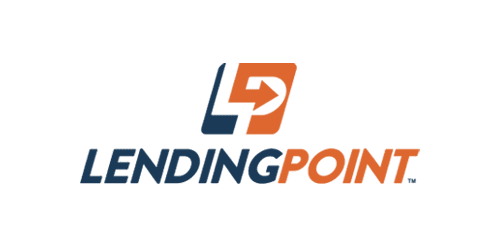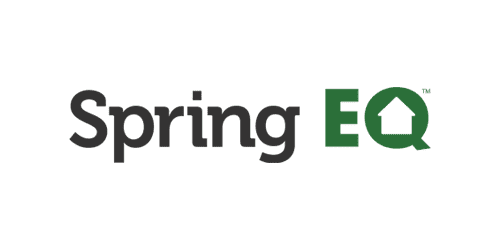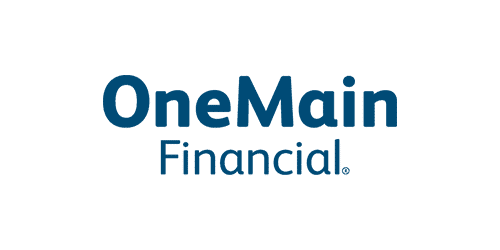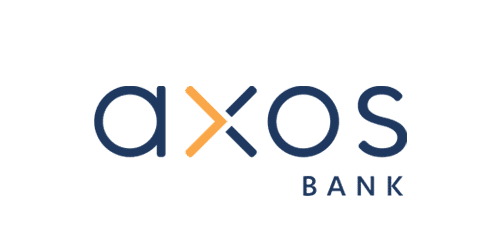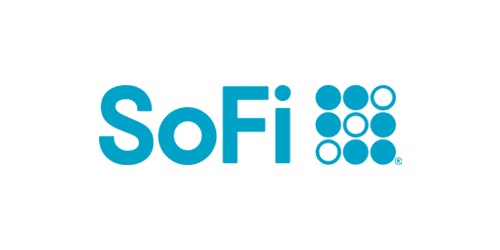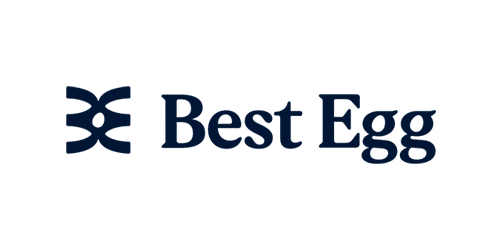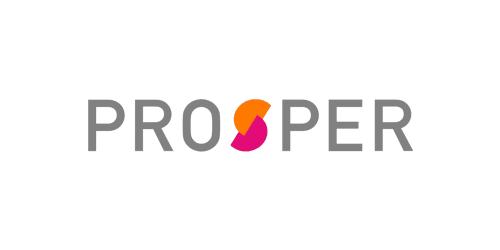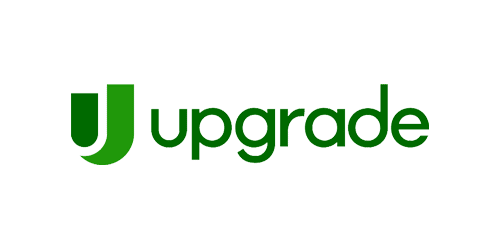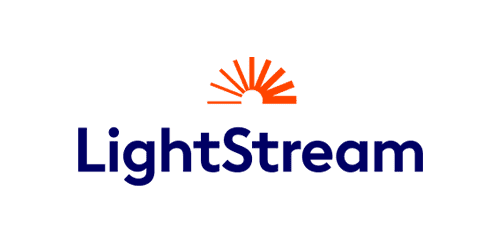 Basement Waterproofing Financing Calculator
Are You A Contractor? Stop Thinking & Start Doing with Acorn Finance.
Offer customers the ability to finance their dreams with zero dealer fees.
Get Started
Popular Home Improvement Projects
Barn Financing Options
One home, endless possibilities
Personal Loan Information