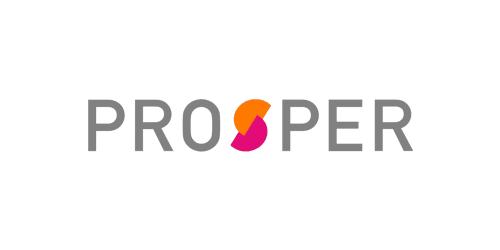 Prosper Personal Loans Review
Loans Up To $40k
Terms Up To 5 Years
No Early Payoff Penalty
Competitive Interest Rates Apply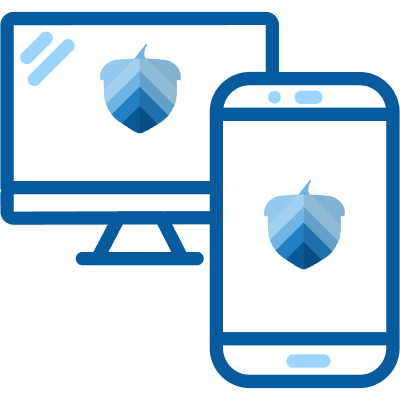 Fill out an easy online form to check for pre-qualified offers with no impact to your credit score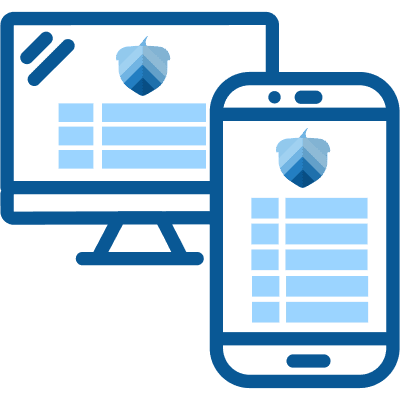 Compare terms and payment options to select the offer that's best for you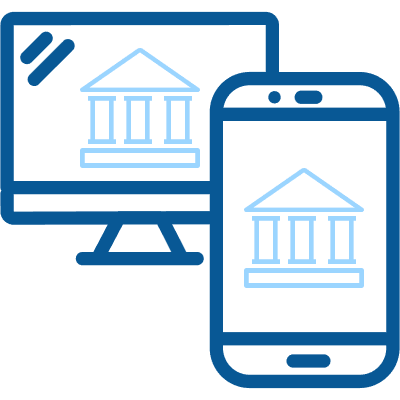 Complete your application on your selected lender's website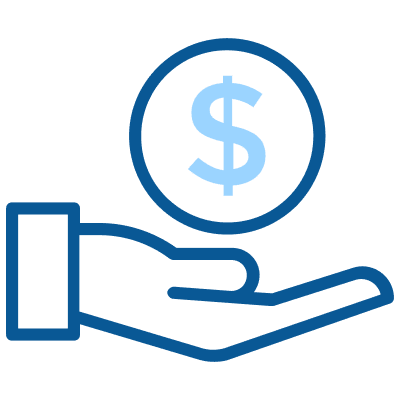 After your loan is approved, your funds should arrive within 1-2 business days2
Check offers
in seconds
Get pre-qualified for loan offers with an easy online form
Won't impact
credit scores
Checking offers will not impact your credit score
Competitive
payment options
Funding up to $100,000 and APRs as low as 6.99%1
Receive
funds quickly
Same-day and next-day available for certain offers2
See Prosper personal loan offers today
Prosper Personal Loans
Prosper is a top rated lender with a long list of five star loan reviews. Prosper offers competitive interest rates and loan amounts up to $40,000 making them a top choice for home improvement personal loans. Whether you are landscaping the backyard, finishing the garage, or remodeling the kitchen, bathroom, or living spaces, Prosper has you covered. With terms up to five years you can borrow money with affordable monthly payments. Keep reading to learn everything you need to know about Prosper and home improvement loans.
What is Prosper?
Prosper is a trusted financial partner of Acorn Finance. Prosper is a peer to peer lender that specializes in unsecured personal loans for borrowers with reliable income and fair to good credit. They highlight no prepayment fees, flexible payment dates, and joint loan options. Their personal loans can be used for just about anything but most borrowers use them for home improvement projects or debt consolidation. Prosper requires a minimum credit score of 640. During their approval process, they use a risk-rating system combined with credit score to determine if you can be approved. On approved loans, borrowers can borrow up to $35,000 with average rates between 7.95% to 35.99%. Most Prosper loans are funded within 4-6 days.
How Does the Personal Loan Process Work With Prosper?
If you are seeking a personal loan from Prosper, you will first need to apply. In most cases, you can submit your application online through Acorn Finance or Prosper. Some approvals may be instant, while others may take some time. If you apply through Prosper directly they should ask you for the desired loan amount, how you plan to use the money, income verification, and personal and employment information. Application information is then sent to a board of investors who can choose to approve or deny your request. Once you have received approval for your application you can expect to receive funds within 4-6 days. Once you have received funds we recommend setting up autopay for your monthly payment. Late or missed payments can result in penalty fees.
Are Prosper Loans a Good Option?
If you can qualify for a Prosper loan they can be a great option, especially for home improvement.
Who Are Prosper Home Improvement Loans Best For?
Prosper loans are best for homeowners with good credit that need extra money for home improvements. Home improvements can help increase your home?s value while enhancing your quality of life.
Who Should Not Consider a Personal Loan From Prosper?
If you have unreliable income or a credit score below 640, you should look into using a different lender to increase your chance of approval. In addition, if you have had a bankruptcy in the last 12 months you should not apply with Prosper. Prosper also requires that borrowers have at least three prior credit lines.
How Do You Qualify for a Personal Loan With Prosper?
In order to qualify for a personal loan with Prosper, you will need to meet some criteria. If you are thinking about applying you should pay close attention to this information. Below we will answer questions you may have such as what credit score is needed for Prosper or how much annual income is needed for Prosper. Let?s take a look at 6 ways to qualify for Prosper?
#1. Credit Score Prosper requires a minimum credit score of 640+. If you have a 640 or above there is no guarantee you will be approved. Other factors are taken into consideration along with your credit score. The average Prosper borrower has a 717 credit score.
#2. Credit History If you do not have any credit history, it?s unlikely that you will be approved for a Prosper loan. Prosper requires at least two years of credit history. Most Prosper borrowers have 10+ years of credit history.
#3. Annual Income Prosper does not have a required minimum annual income. However, having a reliable income that you can prove can increase your chance of approval. If your expenses are more than your income it may be difficult to qualify.
#4. Debt-to-Income Ratio Prosper requires that borrowers have a debt to income ratio that is 50% or less, excluding mortgage.
#5. Bankruptcy In order to qualify for a personal loan with Prosper, you should not have any bankruptcies filed in the last two years. If you do have a recent bankruptcy, you will not qualify with Prosper.
#6. Credit Inquiries Prosper requires that borrowers have less than five credit inquiries within the last six months in order to be eligible for a loan.
Are There Any Fees & Penalties With Prosper Loans?
Most lenders, including Prosper, have some fees and penalties in their contracts. The good news is that Prosper does not have an early payoff penalty.
#1. Origination Fee Prosper and many other lenders charge an origination fee. Prosper?s origination fee is a one-time charge that is non-refundable. This must be paid in order for your loan to be processed. The amount of the origination fee can depend on your loan amount. In most cases, the origination fee ranges between 2.41% to 5%. If you choose a loan term of five years your origination fee will most likely be closer to 5%. The origination fee is deducted from your loan amount so you do not have to pay it out of pocket.
#2. Check Fee If you pay with autopay every month Prosper will not charge you a check fee. However, if you pay with a check they can charge you 5% of your payment amount of $5.
#3. Late Payment Fee Like most lenders, if you miss a payment you may be charged a late fee. Prosper can charge a late fee if payment is not received within 15 days of the calendar due date. Their late fee is usually $15 or 5% of the amount due.
How Long Does It Take for Prosper to Review and Approve a Personal Loan?
Prosper is a peer to peer lender meaning they have investors that help them fund loans. Investors can be open to more risk than computer-generated approval systems which means borrowers can have more opportunities for approval. However, it can cause approvals to take a little longer. In most cases, approved loans are funded within 4-6 days.
How Does Prosper Compare to Other Lenders?
In most cases, borrowers should benefit from choosing Prosper versus a big bank. If you have great credit you?ll most likely get a lower interest rate with Prosper. In addition, the application process can be done from the comfort of your own home. If you have fair to good credit Prosper can still offer you a fair interest rate that is most likely lower than what a big bank would offer. Prosper is funded by individual investors meaning you have the chance to appeal to an actual person, increasing your chance of approval. Banks and most other lenders typically approve or deny loans based solely on a credit formula.
Can You Pay off a Prosper Personal Loan Early?
Yes, you can pay off a Prosper personal loan. Prosper does not have an early payoff penalty. Paying your loan off early can save you a lot of money.
Does Prosper Verify Your Income?
In most cases, yes Prosper does ask for income verification.
What Are the Pros & Cons of Prosper?s Personal Loans?
Let?s take a look at the pros and cons of Prosper?s personal and home improvement loans?
Pros
Opportunity to personally appeal to investors resulting in a greater chance of approval
Generous loan amounts up to $40,000
Receive a pre-approval and interest rate online without affecting your credit score
Competitive interest rates
Terms up to five years with no early payoff penalty
Cons
You may need good to excellent credit to qualify
Origination fees are based on Prosper rating, making them hard to predict
Slower approvals than some other lenders
"The first bank we applied with was disappointing. Your process is easier because of the soft credit inquiry, then you get offers, find the best one, and take it."
Lisa R.
"I was pleasantly surprised how easy this process was. It couldn't have been a better experience. Got just what I need for my home project and would do it again should the need arise."
Drew D.
Virginia | Deck and Roofing
"Your website was really easy to navigate. It was very clear and very simple to use. It was nice to be able to see all the different offers up front."
Sarah G.
"I like the easy online and 100% paperless experience of Acorn Finance. I received my money two days after completing my application."
Bob S.
"It was important to me that I could review my offers without any impact to my credit score, before deciding on the best loan option."
Carol R.
"The process couldn't have been any easier. I filled out a short form that took me less than 2 minutes and within seconds I got multiple offers from lenders."
Mike T.
Frequently Asked Questions
Prosper Personal Loan FAQs
Prosper offers competitive interest rates and loan amounts up to $40,000 making them a top choice for home improvement personal loans.
How hard is it to get a loan from Prosper?

In comparison with other online lenders, getting a loan with Prosper is fairly easy. With a minimum credit score of just 600 and the ability to apply for a loan with a cosigner, Prosper?s personal loan requirements are relatively competitive. Loan amounts can vary from $2,000 to $40,000 and are typically funded within 5 business days after approval. Because Prosper is a peer-to-peer lending marketplace, your loan will be funded by individual investors who are viewing your credit risk and other information in order to make a lending determination. Investors on the Prosper platform have up to 14 days to decide whether or not they want to fund your particular loan based on your risk profile.

Do Prosper loans hurt your credit?

As with any financial product, your personal loan with Prosper will only hurt your credit score if you let it. As long as you keep your account with them in good standing and avoid missing any payments or making any late payments, you should not see a negative effect on your credit score. In some cases, opening a new line of credit or loan can cause an initial hit to your credit score, resulting in a slight dip. However, even if this does occur, this negative effect should not last long. After a few months of paying on time and generating consistent reporting, your credit score should bounce right back to where it was before the new loan. In addition, if you have many hard inquiries, the application process for a Prosper loan can trigger another inquiry that may lower your credit score.

What documents does Prosper ask for?

During the application process, online lenders like Prosper may ask for a variety of documentation and paperwork designed to protect the bank and you from a negative outcome. These items will be used to verify your identity, financial information, and other important details. In addition to requesting a valid photo identification, Prosper can require borrowers to submit information on their income and place of employment. This documentation includes the following necessary items: Pay stubs and W-2s if employed Recent tax returns if self-employed Bank statements and other third-party documentation if retired or relying on investment income If you have a co-borrower, they may also need to submit all of this same documentation to Prosper in order to have their information verified as well. Prosper may also contact your bank or other financial institution directly in order to verify your account information. The same goes for your place of employment and verifying that you have a reliable and steady income that is sufficient to support the repayment of your account balance. All of this process is done to ensure that lenders do not take on borrowers who are at a high risk of defaulting on their loans.

What fees does Prosper charge?

There are a few fees that Prosper charges borrowers on their financing products such as personal loans. Similar to most lenders, Prosper chargers interest fees that must be paid back monthly. Interest rates on personal loans through Prosper generally fall within the 7.95% ? 35.99% range, depending on your credit score. In addition, loan origination fees can vary from 2.41% ? 5%. A loan origination fee is essentially a bookkeeping or processing fee that you will pay in order to receive your funds. This fee is typically deducted from your loan amount, so you do not need to pay it out of pocket. While there are no early payment fees, there are late payment fees that will accumulate once 15 days have passed since the payment due date. This fee is typically $15 or 5% of the amount due.

How long has Prosper been in business?

Prosper has been in business for more than 15 years, making it one of the most trusted online lenders in the United States. The company was founded in 2005 as the nation?s first peer-to-peer lending marketplace. Prosper was launched by Chris Larsen and John Witchel, funded by a variety of investors, and is based out of San Francisco, California.

How many borrowers has Prosper lent to?

According to the Prosper website, the company has lent out more than $20 billion in funds to just over 1,180,000 borrowers since the time of their founding. At the time of this writing in January 2022, the online marketplace originated more than 3900 loans in the past week alone. Loan amounts range from $2,000 ? $40,000 and can be used to cover a variety of personal financial needs from debt consolidation to home improvement projects.

Can you have 2 loans with Prosper?

The short answer is yes, you can have more than one loan through the Prosper platform. As long as they meet the requirements, Prosper allows borrowers to take out a second loan while they are still paying off their first one. To qualify, applicants must have a credit score of 640 or higher, a combined loan limit of less than $40,000, and maintain their loan in good standing with no late payments in the last year. In addition, borrowers must have had their original loan for at least 9 months and be able to show a history of on-time payments.

Are Prosper loans simple interest?

According to Prosper, all of their loans are simple interest loans. In addition, they are fully amortized, and all interest rates are fixed. In contrast to compound interest, which periodically recalculates interest on the original loan amount plus accumulated interest, simple interest applies only to the initial lump sum of money that was borrowed. Simple interest is the most common type of interest you will encounter when taking out a personal loan and is certainly the preferred method of borrowers.

How often does Prosper report to credit bureaus?

When you review the personal and financial data that is available on your credit report, you will see that payment information is listed on your credit report on a month-by-month basis. This means that lenders typically report to all 3 credit bureaus once a month. Each billing cycle, financial institutions like Prosper take note of every account holder?s activity and send the information over to Experian, Equifax, and TransUnion to be recorded. This will consist of whether or not the borrower was late on their monthly payment, if their account is open or closed, and if their account is still in good standing.

What is a Prosper Rating?

As a peer-to-peer lending marketplace, the process of applying for and receiving a loan from Prosper is very unique. The Prosper Rating system uses a risk-analysis system to determine the creditworthiness of a particular individual. The borrower then can have their loan funded by potential investors. The Prosper Rating translates into the estimated average annual loss rate to the investor. These ratings range from AA for a 0-1.99% rate to HR for a rate higher than 15%. To reach the estimated loss rate, the lender takes the historical performance of Prosper loans with similar characteristics, the borrower?s official credit score, and a proprietary in-house Prosper Score. The Prosper Score is based on several factors including number of delinquent accounts, number of credit inquiries, amount of available credit, and bankcard utilization.
Are You A Contractor?
Stop Thinking & Start Doing with Acorn Finance
Are You A Contractor? Stop Thinking & Start Doing with Acorn Finance.
Offer customers the ability to finance their dreams with zero dealer fees.
COMPARE RATES FROM TOP LENDERS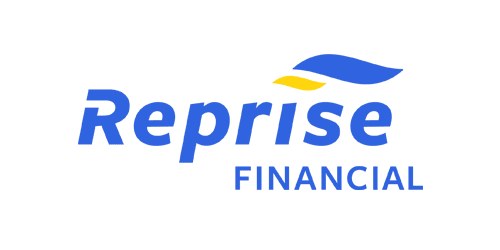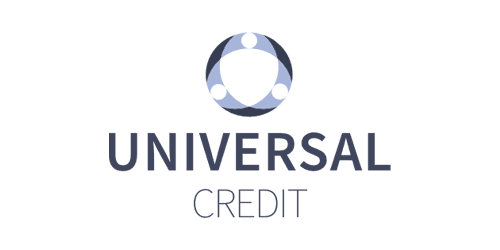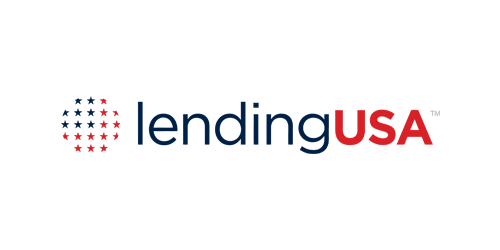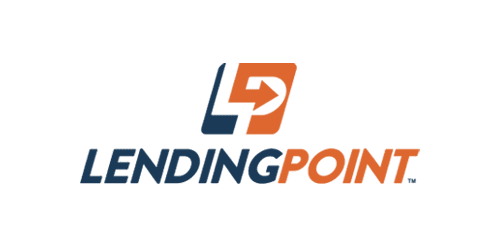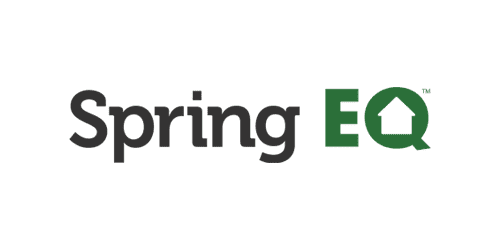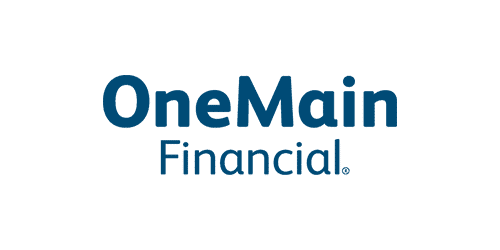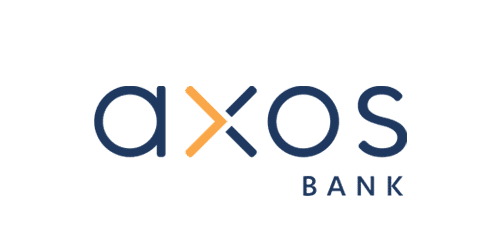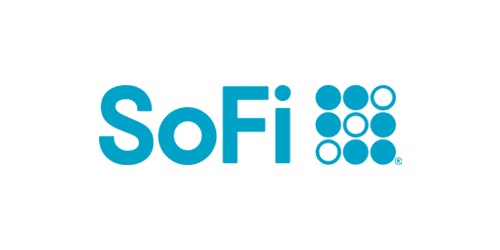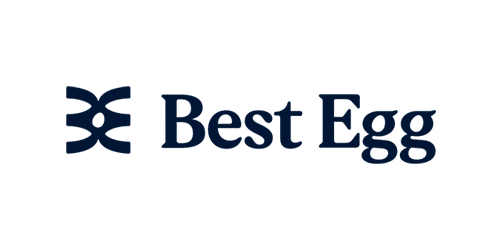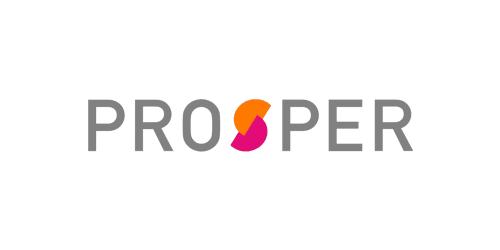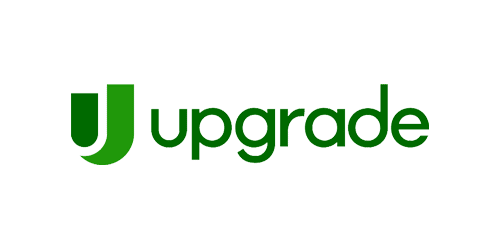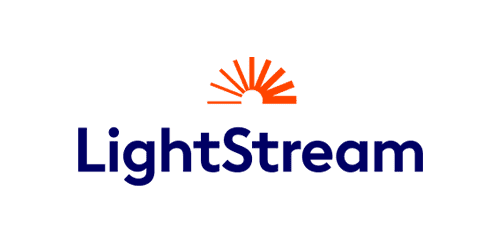 Closing Thoughts on Prosper Loans
Prosper is a credible peer to peer lender that allows individuals to personally appeal to investors for personal loans or home improvement loans. Prosper is a financial partner of Acorn Finance. If you are considering a personal or home improvement loan you should consider Acorn Finance to secure the best deal. Acorn Finance offers a secure platform that allows you to submit one application (which does not affect your credit score) and receive multiple personalized loan offers within seconds. This means if you do not qualify for Prosper, you may qualify for another lender that can offer you better terms. Acorn Finance helps individuals save time, money, and hassle. Acorn Finance offers rates lower than the industry average. With Acorn Finance, applicants can submit an application that would not affect their credit standing. Within a few minutes of submitting your application, expect to receive multiple personalized offers from lenders. It?s now up to you to pick and choose which offers would best meet your needs. Visit?
Acorn Finance
?to learn more or apply directly below!
One home, endless possibilities
Personal Loan Information