Contractors' Costs to Build a Home
What to Know About the Contractor Costs of Building a Home
Check Offers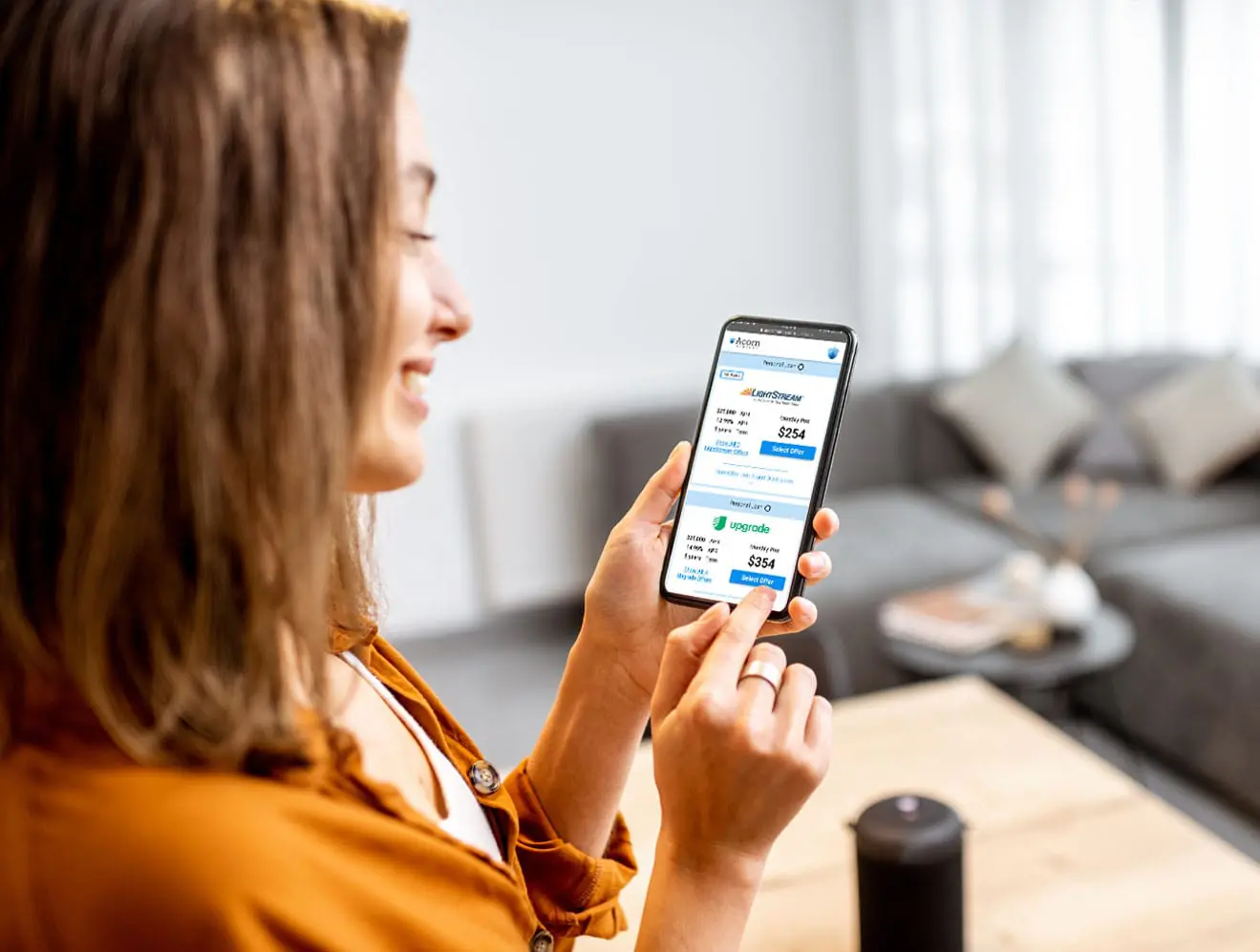 How to find a contractor to build a house
Hiring a contractor to build your home can be a wise investment. Contractors help execute projects smoothly while eliminating hassles and saving you time. Most contractors provide materials, labor. equipment, services, and more. Although you may spend more using a contractor, they may save you time and money in the long run. Contractors usually know where to get the best deal on supplies, what subcontractors to use, and more. If you are budgeting a new construction project you'll want to keep reading to learn more about what a contractor costs to build a house.
Check Offers
Quick. Simple. Secure.
How It Works
Check Offers With No Impact To Your Credit Score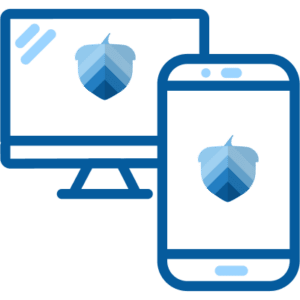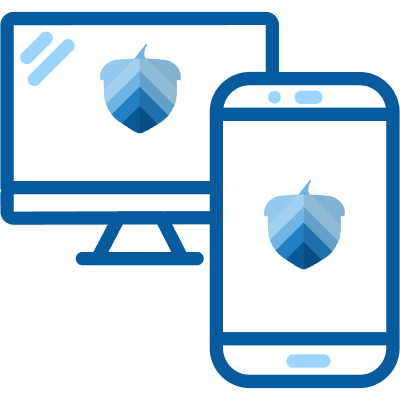 Fill out an easy online form to check for pre-qualified offers with no impact to your credit score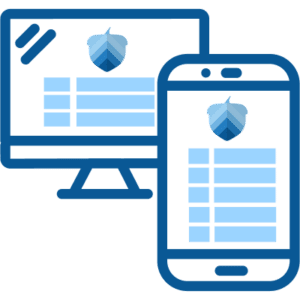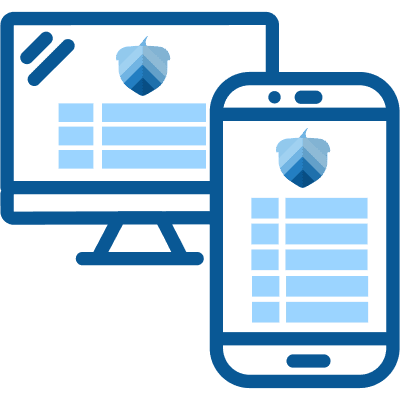 Compare terms and payment options to select the offer that's best for you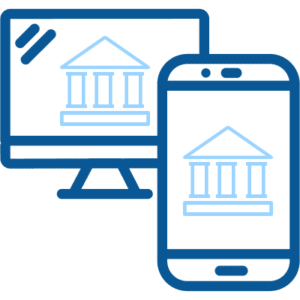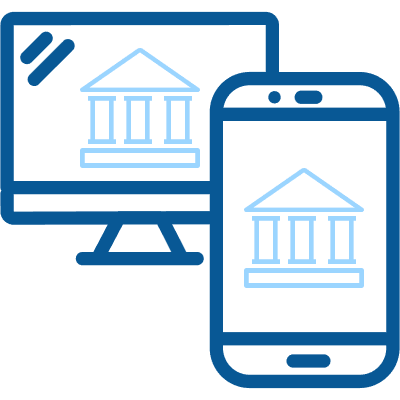 Complete your application on your selected lender's website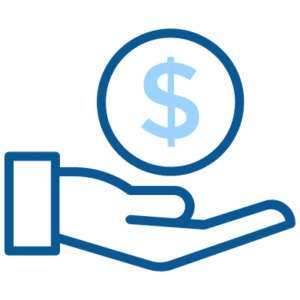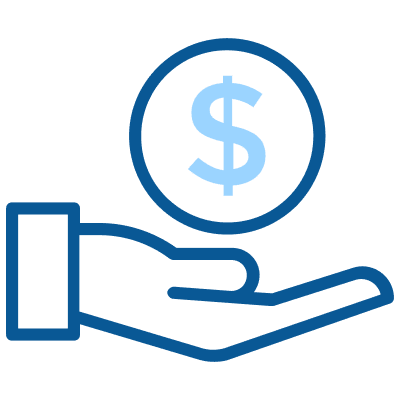 After your loan is approved, your funds should arrive within 1-2 business days2
How We're Different
Check offers
in seconds
Get pre-qualified for loan offers with an easy online form
Won't impact
credit scores
Checking offers will not impact your credit score
Competitive
payment options
Compare rates from our network of lenders
Receive
funds quickly
Same-day and next-day available for certain offers2
How to find a contractor to build a house
How much does a contractor cost to build a house? This is a frequently asked question that is commonly answered by explaining that contractor costs to build a house can vary depending on many factors. If you are tired of hearing this answer, keep reading. Throughout this blog we will provide valuable insight into what a contract cost to build a home.
Hiring a contractor to build your home can be a wise investment. Contractors help execute projects smoothly while eliminating hassles and saving you time. Most contractors provide materials, labor. equipment, services, and more. Although you may spend more using a contractor, they may save you time and money in the long run. Contractors usually know where to get the best deal on supplies, what subcontractors to use, and more. If you are budgeting a new construction project you'll want to keep reading to learn more about what a contractor costs to build a house.
How much does it cost a general contractor to build a house?
If you hire a general contractor you will be responsible for paying for the project cost and cost of the contractor. Contractors charge a percent of the total project cost but most contractors charge per square foot. On average contractors charge between $2 to $5 per square foot. However, costs can vary depending on many factors which we will explain a little later on.
How do I estimate the cost of building a house?
When it comes to estimating the cost of building a home there are many factors you should consider. In addition to building the home, you should take into account the cost of land, preparing the land, laying the foundation, getting permits, and more. There's a lot to consider when estimating what it will cost to build a home. The location and size can also impact cost significantly. Let's take a look at the average cost to build a variety of home sizes…
1,500 square foot home: average cost $231,000
2,500 square foot home: average cost $385,000
3,500 square foot home: average cost $539,000
What is the cheapest type of house to build?
Technically shipping containers or tiny houses are the cheapest houses to build. However, they only attract a narrow market of individuals and families. Prefab homes can be one of the cheapest and most functional options when it comes to building a family home. Prefab homes usually come in pre-built parts and offer more flexibility for the cost of materials. Prefab homes are usually quick to build, energy-efficient, and affordable making them a popular choice.
What to know about contractor costs to build a home
There are a variety of factors that can impact a contractor's cost and your cost of building a home. It's important to compare a few offers from different contractors using the same criteria. Once you have selected the contractor of your choice be sure to get everything in writing. Even as the project progresses if changes need to be made your original agreement should be revised. Many homeowners have a dream to build a completely custom home from the lot to the floorplan to the finishing touches. However, building on a developed lot can save you a decent amount of money without taking too much away from the experience. In addition, hiring a drafter rather than an architect can save you money. You should expect materials and labor to use about 75% of your total budget when building a home. Let's take a look at factors that can affect contractor costs when building a home…
1. Cost varies by region, even within the same state
One of the biggest cost factors in building your home is the region you are in. In most cases, building a home in the Northeast is the most expensive region. While the South region is usually the cheapest. However, at the end of the day the location of your home can truly make or break its retail value. If you plan on building and living there forever, the location may not matter as much. In addition, there are good reasons why certain regions are much more expensive than others. In a nutshell, make sure you are familiar with or have researched the location you wish to build your new home.
2. Appliances can quickly run up the final cost
It's easy to forget that your fridge, washer, dryer, dishwasher, sink, toilet, and other appliances were not built into your home. When it's time to select appliances for your new home going high-end can be costly. However, high-end appliances may last longer, look more attractive, and perform better making them a wise investment. Although you are probably budgeting and researching a long list of things you should make room in your budget for the appliances you want.
3. Square footage impacts the total
Square footage is a fairly simple cost factor, typically the bigger the home the more money it will cost to build. However, in some cases you may find more value in building a larger home. Contractors may offer a discount for a larger and more expensive project. In addition, suppliers may offer discounts for ordering larger quantities of materials. When you consult with your contractor be sure to ask about the best value rather than just what is the cheapest option.
4. Do the math first and stick to your numbers
The early stages of planning your home build can seem exhausting and requires hours, days, and even months if invested time. Just remember, that this period is one of the most important phases of building your home. Doing the proper research up front can allow you to build a close to the actual budget.
5. Review materials for every part of the house
Materials are a huge part of building a new home. If you can afford it you should use the materials recommended by your contractor as they have the most experience. Before starting the project we recommend reviewing all materials and costs with the contractor to ensure everyone is on the same page.
Can you finance a contractor?
You can finance a contractor if you need to. You will usually be offered a loan for 12-18 months. This will often be done through a third-party lender. These lenders often specialize in these kinds of loans, and it is the only kind of loan that they offer. The interest rates for these loans are often fairly reasonable, but you will be required to demonstrate that there is work being done on your home improvement or construction project to be able to continue getting payments toward the project. Your contractor will need to provide evidence that they are working on the project as they proceed through the process for the loan to be allowed to continue.
An easier way to finance a contractor is usually to use a personal loan or home improvement loan. If you take out a personal loan for a home improvement project, you may be able to cover the cost of the contractor with the loan. Personal loans should offer fewer spending restrictions and an easier approval process. Personal loans are often referred to as home improvement loans.
How much does it cost to build a house in 2021?
Housing rates are coming back up, and the cost to build even an average home has been increasing for the past fifteen years at a steady clip. When we look at the average cost to build a house throughout the U.S., we find an average cost of about $298,432. You can expect to pay a much higher cost if you live in a city or in places where land alone costs a pretty penny. The top end of the average home costs in the U.S. reaches $478,000 for a single-family home. If you live in a location where supplies have to be brought over long distances, your costs might increase exponentially. The cost to build a home is heavily impacted by the location and materials.
What is the most expensive part of building a house?
The most expensive part of your home is the cost of the framing. Framing is the process that builds the bones of the house, and it is the first step that must be done after the foundation is poured. You cannot proceed with the rest of the build without this necessary step. This is a skilled task that requires a lot of time and energy to complete.
Stick-built homes require that this process be completed, but some builders will save money by pre-assembling large sections of your home and then bringing them in on trucks. The average cost to frame a home is about $100-$200 a square foot. The team that is needed for this job is quite large as well, adding to the total cost. The materials that you use to build your home can also increase this cost, and lumber prices are quite high at the moment.
How much does it cost to build a 1500 sq ft house?
National averages will not reflect home building costs in expensive areas of the U.S., but the average cost for this size home in the U.S. in 2021 is around $248,000. Fully custom homes can cost far more than this. You will need to consider how much money you can afford to spend on a custom home if you are trying to stay within a set budget.
Your location may heavily impact the cost of building a 1,500 square foot home. In some areas, 1,500 square foot homes may be more common than others. Building costs are higher in the Northeast and West. Furthermore, in cities such as Los Angeles, building a 1,500 square foot home may cost $500,000 or more. While a larger home may cost more money, it may make more sense in terms of value. Contractors may be able to offer a better deal for a larger project.
Does Region Affect The Total Price of a Home?
Regional prices have a large effect on the cost of building a home. This has always been the case, but there are increasing issues related to supply chains and materials procurement that are causing a bigger divide than ever in 2021. The cost to build homes in the Northeast is nearly $60 higher a square foot this year than the cost to build homes in the South. Regional stratifications are related to slowdowns in materials produced during the pandemic as well as loss of workers to unemployment during 2020.
Some areas of the U.S., like the Bay Area in San Francisco, can cost nearly double the amount per square foot than you would spend in a place like Nebraska or Arkansas. Urban centers will offer easy hookups to sewer and water, but you will have additional costs to bring in materials and to find the right lot to place your home on. Land costs have increased along with home materials costs, so the overall total cost of your home will be affected not just by the cost of the actual materials and labor but also the cost of the land that you are building on. This is particularly true in urban areas that are running out of space for new homes to be built.
What is the average cost per square foot to build a house in 2021?
There are many factors that can affect this figure when you are considering building a home. You will need to factor in the cost of bringing in materials that are hard to find in your local area, as well as the cost of labor. In addition, you'll need to factor in the cost for upgrades and other custom work in a home that is not a spec home.
The national average cost per square foot in 2021 is between $100 and $200 a square foot. This can be somewhat less in very rural areas, and it can be quite a bit higher in urban settings or places that are quite popular to build. The cost per square foot can be affected by many factors, and you will need to check with your builder before you start picking custom features and materials so that you do not go far over budget for your home building project.
How Long Does it Take to Build a Home in 2021?
There are a lot of variables that can be involved in answering this question. Supply chain issues, worker shortages, and weather considerations can affect the overall timeline of your home build. The average time for a home build in 2021 is around 6 months. If you are working under the most ideal conditions, you might be able to get your home built in 4 months or so.
Many people are told to expect that permits and other issues will lead to at least an 8-month building period for a modest home. If you want to shorten the build time for your home, you can pick readily available materials and make sure that you work with a contractor that is not spreading their attention out over many jobs at the same time as building your home. Being able to get access to materials and having the right number of people on hand to build your home quickly are both major factors in the job being done rapidly. Weather slowdowns and other considerations that cannot be controlled can never be predicted, but building in the summer months should be a much quicker process than building over the winter.
What type of contractors can build homes?
When it comes to building a home, there are several different routes people can take. You can buy a brand new home from a builder, hire a contractor, or do the work yourself, if you have the knowledge and skills. If someone says they hired a contractor to build their home, what they normally mean is they have hired a general contractor. That person might be a skilled tradesperson or know the building industry. A contractor may do some of the work themselves but that is not what they normally do.
A general contractor manages the building project. They provide cost estimates of both materials and labor, will get the necessary permits to do the project, hire the subcontractors, schedule them according to the stages of completion, make sure the building schedule is met, and sometimes inspect the work of the tradespeople.
Subcontractors can be considered contractors too. Usually, they are the tradespeople and laborers hired to get the job done. The average number of subcontractors required for a build is 22. Included are plumbers, framers, drywallers, electricians, carpenters, painters, and so on. Subcontractors typically perform a specific task or set of tasks but don't manage the whole project.
If you are hiring a contractor to build a home for you, make sure that you interview them, confirm their skills, get references, and have the right experience to do the job. You don't want to end up having problems with a home that is not built properly, didn't have the right permits, isn't done on time, or goes over budget. You will also want to know what sort of warranties are provided in case problems come up in the future.
Do you need a specific license to build a home as a contractor?
Different states have different requirements regarding who can call themselves a contractor. In some states, contractors have to be licensed depending on the type of work they do. Licensing often (but not always) means that the contractor has passed an exam and proven themselves to be reasonably competent by meeting certain criteria.
Other states want contractors to be certified. This is often voluntary but not always. Some states require certification for the contractor to accept jobs. Other states simply require registration which does not guarantee that the contractor has any expertise or is competent. All it means is that there is a written record of who is doing the work.
The first thing to do before you hire a contractor is to check what the requirements are in your state. You might want to check the Better Business Bureau to see if there are any complaints about the person you are hiring. Online reviews can be a great source of information too. If you know reliable tradespeople you can ask them to refer you to people who they believe are good contractors. You might want to ask any contractor you are dealing with for references. It can be very insightful to talk to their past clients.
Is it smart to use a contractor to build a home?
We've all heard contractor horror stories. The contractor who took a deposit and disappeared with the money. The contractor who did half the job and vanished. The contractor who subcontracted work out to people who didn't do the work properly and left the homeowner with the job of fixing what was done. The contractor who proceeded without the proper permits. While these are just stories, we still might ask ourselves: is it a good idea to hire a contractor?
Well, yes- it can be a great idea to use a contractor. Again, you should fully research anybody that you are thinking of hiring. This is a big job and you'll want to know that they have the expertise to do things properly. They do charge a fee for their services so another thing you will want to know is how much does a contractor cost to build a house?
As we have seen, a contractor will manage the project from start to finish. They will get the permits, cost estimates, source materials, hire and schedule subcontractors, make sure construction is on schedule, and the work is done properly. Of course, there is a fee to hire someone to do all this work and take responsibility for a project of this scope. So, how much does a home building contractor cost? Like everything, fees will vary from contractor to contractor. You can normally expect to pay anywhere from 10%-20% of the total cost of the job. For example, if the total cost of your new build is $300,000 you can expect to pay the contractor $30,000-$60,000 for their services.
Most homeowners don't have the expertise or time to manage a project of this size so the services of a good contractor can be really valuable.
Alternatively, you can hire a home builder. They do less to organize a project, for example, they typically won't get your permits for you. They will build the house you have chosen with their work crew and will often do a lot of the work themselves. Sometimes home builders and contractors work together on a project.
What types of homes can contractors build?
The types of homes that contractors can build may depend on state requirements and if they are licensed, registered, or certified. Make sure you check the requirements for contractors in your state before you hire anyone. If you are considering having a home built, consider the type of home and look for a contractor with expertise (and good reviews!) with the type of home you want. This is important because construction types are different; the materials needed and the amount of materials needed will vary. For example, building a post and beam home will be different than buying a prefabricated home and having it built on your lot. A tiny home will be different from a mansion. Having a contractor that has experience with the type of home you want to build should make the process easier.
What is the most expensive part of a contractor building a home?
The most expensive part is the framing. Framing requires a lot of lumber and we have seen lumber prices skyrocket in the last year. The larger the house, the more lumber is needed which increases costs. Labor is expensive too.
The next largest expense is usually the foundation. Several different types of foundations can be installed depending on what you want and where you live. A slab foundation is your least expensive option. People who need or want a crawl space, partial or full basement will find themselves paying a lot more. The space will need to be dug and developed into a basement. The size of the foundation can add to the costs and so can the type of landscaping you are dealing with. If a lot has to be cleared and the soil is mostly rock, it will cost you more to install the foundation than if you are dealing with cleared land and soft soil.
Installing all the plumbing is a big and expensive job too and so is the roof and flooring. With the roof and floor though, you will have all kinds of choices that can either reduce or increase your costs. You need to decide what you want and what is important to you in your new home.
It's not unusual to have cost overruns when you build. Sometimes things can come up that are hard to predict. A contractor might be able to help minimize the costs of building for you or at least help you stay within your budget. They often have suppliers they deal with who will give them better prices due to the volume of business they do with those suppliers.
Conclusion
In conclusion, contractors can have high costs when it comes to building a quality home. During the project, you may need extra cash for a variety of expenses including paying the contractor, materials, appliances, upgrades, living expenses, and more. If you need extra cash to complete your project you should consider a personal loan. Acorn Finance partners with lenders that offer personal loans up to $100,000 with terms up to 12 years and rates starting at just 6.99%. Homeowners and borrowers can submit one application through Acorn Finance and receive multiple personalized loan offers within seconds without affecting their credit score. Acorn Finance offers a safe and easy platform that can help you receive the funds you need to build your dream home.
Unlock competitive home improvement loan offers now!
#1. Complete and submit a short loan application online
#2. Receive multiple pre-qualified offers
#3. Get connected with lenders to obtain your pre-qualified loan
Compare Rates From Lenders in Our Network
"I am adding a hot tub and other patio enhancements to my house. My experience using Acorn Finance was excellent."
Tracey E.
Kentucky | Patios & Decks
"I am extending my patio. My contractor informed me of possible financing and the Acorn Finance experience was awesome, very easy."
Monica L.
"The whole process itself was just so fluid, all the way through to the end. I was thinking it can't be this easy, but it really was!"
Janina D.
The process was very easy, simple, and quick. That checks the boxes on my list!
Diane B.
Applying for a loan and receiving funds was seamless. The experience was pleasant with no pressure or anxiety.
J. Hill G.
Compare Rates From Top Lenders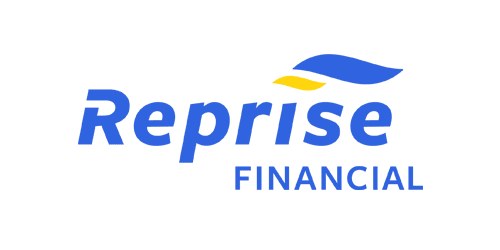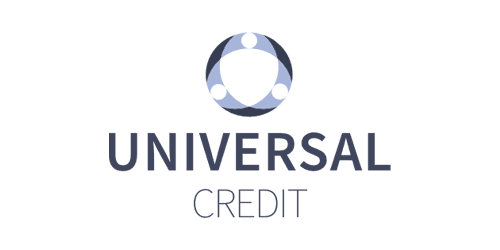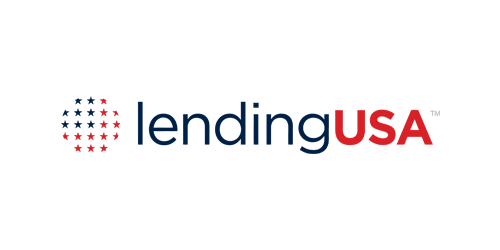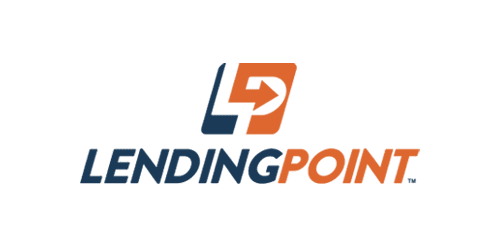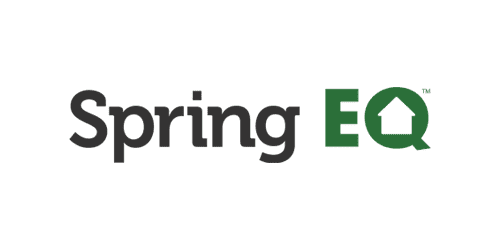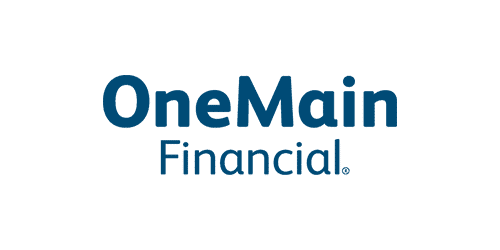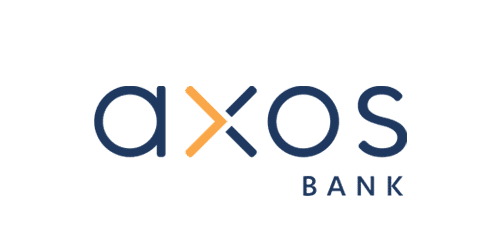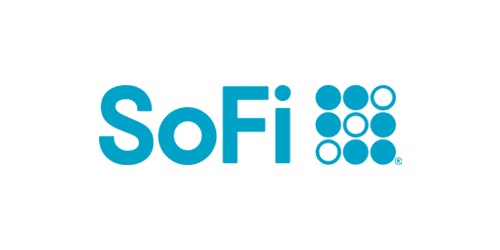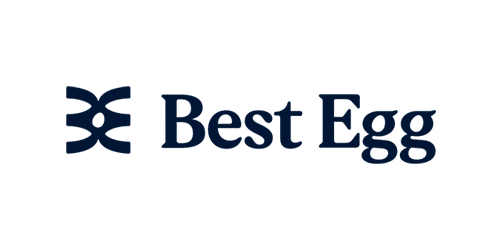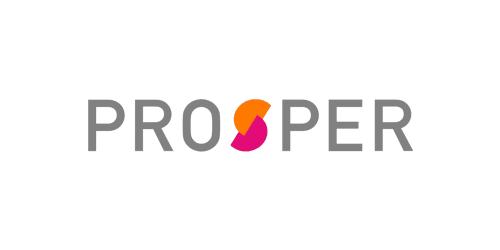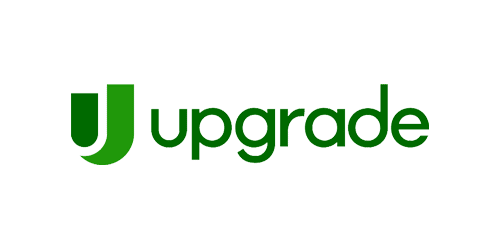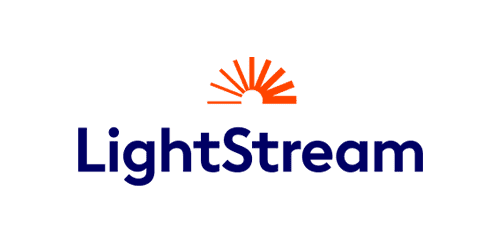 construction project Loan Calculator
Are You A Contractor? Stop Thinking & Start Doing with Acorn Finance.
Offer customers the ability to finance their dreams with zero dealer fees.
Get Started
Popular Home Improvement Projects
Barn Financing Options
One home, endless possibilities
Personal Loan Information