Furniture Loans
Get personalized rates for new furniture loans in 60 seconds without affecting your credit score in any way.
How much would you like to finance?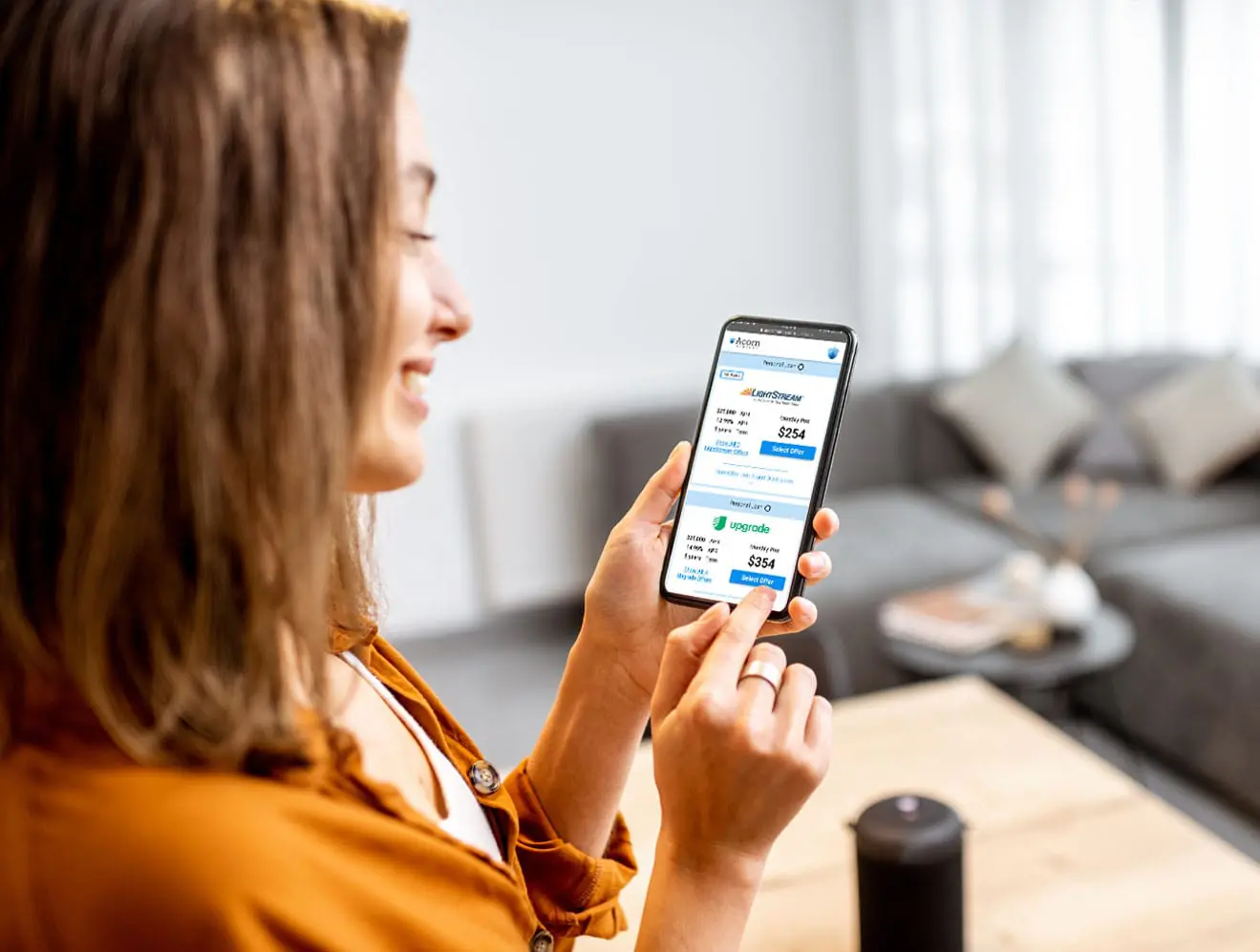 Bad Credit Furniture Financing
Acorn Finance gives you control when shopping for low rates on a loan to buy new furniture.
Compare personalized offers from lenders in our network, with no impact to your credit score. That means multiple loan offers for your new furniture in seconds.
We'll even help you check for pre-qualified furniture financing in seconds with our broad network of national lending partners.
You can easily sort the offers based on what's most important to you: interest rate, payment amount, length of the loan term.
Our 100% online, customer-friendly process is designed to help you find affordable payment options with lenders that can quickly finance your new furniture.
Check Offers
Quick. Simple. Secure.
How Financing Furniture Works
Check Furniture Loan Offers With No Impact To Your Credit Score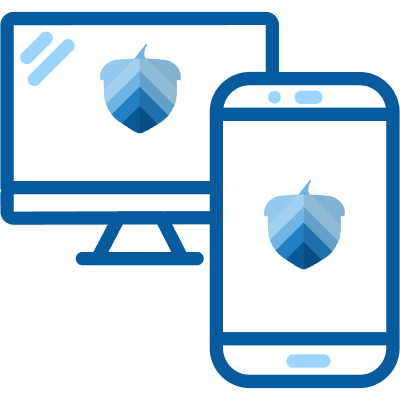 Fill out an easy online form to check for pre-qualified offers with no impact to your credit score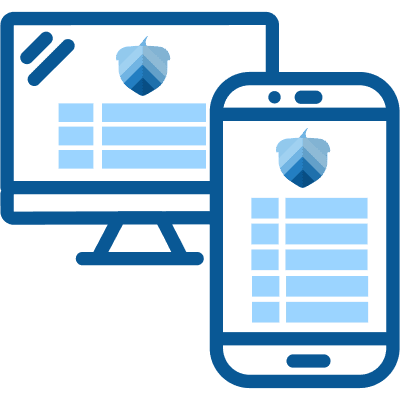 Compare terms and payment options to select the offer that's best for you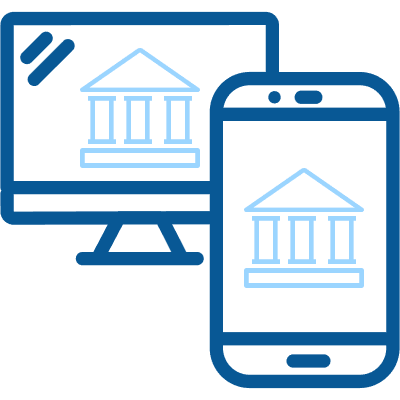 Complete your application on your selected lender's website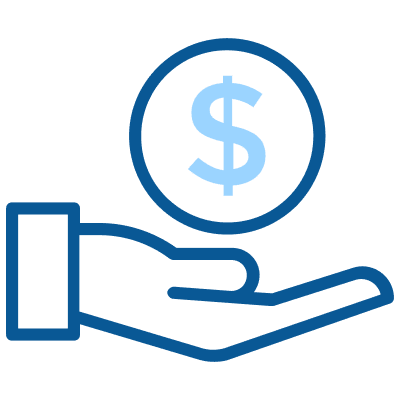 After your loan is approved, your funds should arrive within 1-2 business days2
Check Offers For Furniture Loans
Check offers
in seconds
Get pre-qualified for loan offers with an easy online form
Won't impact
credit scores
Checking offers will not impact your credit score
Competitive
payment options
Compare rates from our network of lenders
Receive
funds quickly
Same-day and next-day available for certain offers2
"I am adding a hot tub and other patio enhancements to my house. My experience using Acorn Finance was excellent."
Tracey E.
Kentucky | Patios & Decks
"I am extending my patio. My contractor informed me of possible financing and the Acorn Finance experience was awesome, very easy."
Monica L.
"The whole process itself was just so fluid, all the way through to the end. I was thinking it can't be this easy, but it really was!"
Janina D.
The process was very easy, simple, and quick. That checks the boxes on my list!
Diane B.
Applying for a loan and receiving funds was seamless. The experience was pleasant with no pressure or anxiety.
J. Hill G.
Best Furniture Financing Options
Are you moving into a new home or upgrading your existing pad? Outfitting your living space with chairs, couches, tables, and other furnishings can quickly get expensive — especially if you enjoy the finer things in life. But what if you want a nice furniture now, but don't have enough cash in the bank to buy it outright? That's where furniture financing can come to the rescue.
Can You Pre Qualify for Furniture Financing?
It might come as a surprise to some, but it's certainly possible to finance furniture rather than paying for it all at once. Financing furniture lets you instantly level-up your living space without draining your bank account. But this convenience comes at a cost and might not be best for everyone. (More on that later
Is It a Good Idea to Finance Furniture?
For most people, it's not a good idea to finance furniture because you'll almost undoubtedly end up paying significantly more than if you had paid with cash in the first place. Not to mention, the process of financing furniture will also negatively affect your credit score. However, if you are able to find a retailer that offers no-credit-check furniture financing with a 0% interest promotional period, doing business with that company could actually work in your favor.
How Does Financing Furniture Hurt Your Credit?
Opening up a new financing account will always negatively impact your credit score, at least in the short term. The reason for this is threefold:
#1 – When a company conducts a credit check to determine your eligibility for financing, this is known as an inquiry. Inquiries automatically reduce the applicant's credit score but only by a few points.
#2 – A significant factor in calculating an individual's credit score is the average age of their open accounts, which includes loans, credit cards, and financing relationships. Opening a new account lowers the average age of accounts, which consequently lowers the person's credit score.
#3 – By financing your furniture — rather than paying for it upfront — you'll be taking on a form of debt. Any increase in debt will lower your credit score, especially if you have high balances across several accounts.
Can Financing Furniture Help Build Credit?
Despite the many ways in which furniture financing can harm your credit record, it also has the potential to strengthen your score — but only in the long run. Credit bureaus reward consumers who have a proven history of paying their bills on time, and by opening additional accounts — and keeping each of them in good standing — your credit score will undoubtedly rise over time. So if you have bad credit, furniture financing could actually help you improve your situation.
Does financing furniture hurt credit?
Any time your credit is pulled or your debt is increased, you risk your credit score dropping. Whether you use an unsecured personal loan or credit card for furniture financing, your credit score may be impacted. However, as you start to pay down the loan and make on-time payments you may see your credit score increase. Furthermore, once the loan is successfully paid off, it should count as a good mark on your credit history. If you default on furniture financing your credit may be negatively affected. Before committing to furniture financing you should be 100% confident that you cover the monthly payment. While financing is convenient for most of us, it may encourage some of us to spend more than we can afford. In addition, interest and other financing fees can increase the cost of the furniture.
So does financing furniture hurt credit? The simple answer is, it may temporarily hurt credit but with potential to improve credit in the long run.
How Long Can You Finance New Furniture For?
If you opt to finance your furniture, you'll likely want to pay off the balance as quickly as possible, or at least in accordance with the terms spelled out in the agreement. However, not all retailers impose a strict deadline regarding when financing arrangement ends. This gives consumers more time to pay for their furniture, but it usually means they'll be paying exorbitant interest rates.
How to Pre Qualify For Furniture Financing
If you've decided to finance your furniture, the first step is to find a retailer that offers guaranteed furniture financing. Many popular home furnishing stores offer financing options, and there are many ways to finance furniture online as well. If you want to secure furniture financing and get pre-qualified, use Acorn Finance to see multiple furniture loan options at once with no impact to your credit score. If you're approved, choose the furniture that's right for you, and be sure to pay your bill on time. It's that easy!
Who has the best furniture financing?
While some retailers and manufacturers offer promotional 0% furniture financing, you'll have to qualify. If you can qualify for a promotional 0% furniture financing offer this may be the best way to finance furniture. In most cases, promotional periods are 6, 12, 18, or 24 months. The promotional period available usually depends on how much you spend. For larger or more expensive furniture purchases, the promotional period may not be long enough, thus making the monthly payment out of your budget. After the promotional period expires, lenders may tack on a high interest rate. While promotional financing may be a smart way to finance furniture you'll need to make sure you can pay off the balance during the promotional period and pay close attention to the fine print. Alternatively, if the manufacturer or retailer does not offer promotional 0% financing, you should consider an unsecured personal loan for furniture financing. In addition, if you are unable to qualify for promotional financing you may have better luck qualifying for an unsecured personal loan. Acorn Finance has top-rated lending partners that can provide personal loans for furniture financing.
Can I get furniture with bad credit?
If you have bad credit you may still qualify for furniture financing. While you may not qualify for promotional financing with bad credit, an Acorn Finance lending partner may be able to help you get furniture financing. Most lenders have their own internal standards for evaluating borrowers and determining credit risk. Some may be more focused on credit score than others. Most lenders weigh a variety of factors such as income, stability, credit history, residence, debt-to-income ratio, and more. If you have bad credit combined with a lack of income or inconsistent residence or employment, you may want to apply with a cosigner. Acorn Finance allows borrowers to apply with a cosigner to increase their chance of approval. If you have bad credit, Acorn Finance can help you connect with multiple lenders without impacting your credit score.
How can I finance furniture with no credit?
If you have no credit, it may be difficult to qualify for furniture financing. Most personal loan approvals are based on creditworthiness. If you have no credit it may be easier to qualify for a credit card. However, the credit spending limit you may qualify for will probably not be enough for purchasing furniture. Some retailers may offer in-house financing or rent to own options for borrowers with very bad credit or no credit. While this may be your only option, it's probably not the best option. As an alternative, you can apply for a personal loan with a cosigner.
Is it better to finance or pay cash for furniture?
In some cases it may be better to pay cash but not always. If you have the cash available and it's comfortable to spend the cash, you are better off paying cash. If there is a 0% promotional financing offer available, it may be the same as cash. However, taking out a loan means one more payment to manage each month. While a 0% promotional financing offer may not cost any extra up front, it will require some time to manage the loan. In addition, if you miss a payment you may be charged a late fee. However, if you do not have extra cash and need furniture, you can use financing. Furniture financing offers the option to make easy monthly payments while allowing you to purchase the furniture you need to create a comfortable living or work space.
Is it hard to get approved for furniture financing?
The amount of difficulty that you face when it comes to being approved for furniture financing can depend on how much your new furniture will cost and how high your credit score is. Having a higher credit score will make qualifying for furniture financing that much easier.
Several furniture stores will have their own credit cards or their own financing programs available for the purchase of new furniture. To qualify for these credit cards, you should have a good credit score.

There are a few drawbacks to these types of credit cards you need to be aware of before financing your new furniture with them.
The first and main drawback is that if you qualify for a credit card through a particular furniture store, it is likely that you may only be able to use that credit card at that store.
Some furniture stores may offer an introductory rate of 0% APR for up to 72 months, which may be great for some circumstances, but it can have a downside too. If you miss or you are late for one payment, or you do not pay off the entire purchase within the introductory APR timeframe, the deferred interest can hit your account in full force.
Many APRs for these types of store credit cards or store financing programs are around 29.99%, after the promotional period ends.
If you are 100% confident that you will be able to pay off the total amount of your furniture purchase in the promotional period, then you may still consider one of these finance options. Before you sign the dotted line, make sure you have thoroughly reviewed the terms and conditions. It's easy to just see 0% and say yes. In addition, make sure you calculate the monthly payment you will need to pay in order to pay the balance in full during the promotional period. Oftentimes, the credit card company or lender will show you a lower monthly payment, in hopes you will exceed the promotional period.
If you need a longer term or perhaps the retailer of your choice does not offer promotional financing, you should consider using a personal loan. Personal loans can be used for financing all kinds of furniture from mattresses to couches and everything in between.
At Acorn Finance you can check offers from multiple lenders that offer furniture financing. Not only can you access several offers at Acorn Finance but you can do so without impacting your credit score. In most cases, a personal loan will offer a lower interest rate than a credit card. With a fixed monthly payment, a personal loan can be much easier to manage.
Can I get a loan for furniture online?
Yes, it may actually be preferred to secure your furniture loan online rather than spending time going in and out of the offices of the lenders in your local area. When you shop online, just be sure to do your due diligence on lenders before applying. If you want to ensure you are sharing your information with trustworthy lenders, you should apply at Acorn Finance.
With Acorn Finance, you can shop dozens of lenders all at the same time, all from different locations across the country. You can see what you can qualify for and what banks are willing to offer you in terms of interest rates, loan repayment periods, and monthly payment amounts. At Acorn Finance you can check offers from top national lenders in 60 seconds or less with no impact to your credit score.
What is the best way to finance furniture?
The best way to finance furniture usually depends on your finances and what options are available. Before determining the best way to finance furniture you'll probably need to do a little research and shopping. It may help to determine which stores offer the furniture you want to purchase. Once you have decided this, you can see what financing options they offer, if any. Remember, even if they offer promotional financing, do not rush right in and buy all the furniture you want. Investing some time into understanding the terms and conditions can help you make better financial decisions. It can also help you avoid potential problems down the road. While everything may seem exciting the day you leave the store with all of the furniture you need, how will you feel 6 months down the road when you are charged 29.99% interest with no warning? Read the terms, think ahead, and compare your options.
Comparing in-store financing options, credit cards, or any other available financing options to a personal loan is a smart step to take. You can check offers for personal loans at Acorn Finance before going to the furniture store. This can send you to the store with various financing options and allow you to make educated financial decisions.
Should I finance a bed?
Whether you need a new bed frame or a new mattress, or maybe even both, you can use financing. Financing a new bed or bedroom furniture can be a way to get the furniture you need without dipping into your savings. It may also give you the opportunity to purchase higher end furniture that should last a long time. If you can cover the monthly payment and lock in a fair interest rate, you should proceed with financing a bed.
Can you finance a kitchen table?
Yes, you can finance a kitchen table. Securing financing for a new kitchen table is no different than financing any other type of furniture like a sofa, bedroom set, or entertainment center. You may even be able to secure one loan for a kitchen table, a new bed, and any other furniture you may need. Again, just be sure that you can cover the monthly payment. You should also consider the total cost of the loan, especially if you have the cash available but are choosing to finance. Financing can increase the cost of the furniture. If you need the furniture but don't have the cash, then the extra costs associated with financing may be worth it. However, if you do have the cash, you may want to think twice.
Will getting a sofa on finance affect my credit score?
It does not matter whether you finance a new sofa directly from the store, place it on a credit card, or take out a personal loan, each of these options may have some impact on your credit score.
If you finance a sofa through a furniture store or take out a new personal loan, you will be taking out a new line of credit which might cause your score to drop.
If you purchase your sofa with a credit card, your credit usage percentage will go up which will likely cause your score to drop a little bit as well.
Is it better to buy or finance furniture?
In almost any situation, it is better to buy furniture outright with cash. You will avoid paying interest or other fees that may come along with the different financing options.
However, not everyone is capable of doing this or wants to do this. You may want to hold onto your cash reserves as an emergency fund and would rather pay your furniture off over time with monthly payments.
Does financing furniture hurt your credit?
Furniture financing can hurt your credit score, but it's usually only temporary. When your credit is pulled, your credit score usually drops. When you take on more debt, your credit score also usually drops. When you take out a furniture loan, both of these events usually occur. Your FICO score is broken down in the following way:
30% amounts owed

10% new credit

15% length of credit history

10% credit mix

35% payment history
As you begin to pay down your loan and make on-time payments, your credit should start to improve. Based on the percentages above it's easy to see that on-time payments may even help your credit be better than it was before you took the loan. If you are trying to build credit, taking out loans can help your portfolio. If you can finance something you need such as furniture without paying significantly more, this can help you build your credit. Always remember to use credit responsibly and avoid revolving credit. If you are using installment credit wisely, you should improve your credit score and show that you are capable of utilizing credit responsibly. Having good credit is only possible if you do have some credit on record.
Will financing a couch build credit?
Financing a couch can help you build credit, as long as you make on-time payments and eventually pay the loan off. Even if you use a credit card to purchase a couch and pay the balance in full within a few weeks, this can still improve your credit score. Building credit involves using credit, but not abusing credit. If you abuse credit, your utilization will be too high causing you to have bad credit. Eventually, your score will be low and you won't be able to borrow more money. However, responsibly borrowing small amounts here and there and repaying them can help you build credit. As a young adult, you may want to finance items such as a couch, even if you don't have to. Finding ways to build your credit can help make sure your credit is solid enough to qualify you for a loan when you may need it the most. For example, your parents may have gifted you a vehicle when you were 17 or 18. As you approach your 20's you may need or want a new car. If you have started to build credit by financing things such as a couch, you may be able to qualify for an auto loan with competitive terms.
Overall, small items that are purchased with credit can be good for your credit file, but you will need to be sure that you can afford the payment and you will need to be certain that your debt-to-income ratio is acceptable for this purchase.
Does financing a TV build credit?
In today's world financing big ticket items such as TV is becoming more common. Similar to financing a couch, financing a TV can help build credit. If you can qualify for promotional financing offered by a retailer, financing a TV may not cost any more than paying cash for it. The demand for financing is growing and retailers are trying to meet customer demand. It's becoming more common for retailers to offer attractive financing for customers in order to boost sales. If you use promotional financing, always make sure to read the fine print carefully. If you need more time than the promotional period allows, this may not be the best option. A personal loan can also be used to finance a TV and can build credit.
What credit score do you need for financing furniture?
For most furniture purchases, you will need at least a 600 credit score or higher. This is not considered to be top tier credit and you should be able to access financing for furniture unless your credit is fairly bad. This is not a high bar to entry for purchasing furniture on credit but you should be aware that your credit score will affect your overall interest rate.
For most purchases, risk-based pricing is used to determine the interest rates that you will pay for financing.

This means that top tier credit will save a lot of money over the course of the life of a loan due to the interest rate. The difference between interest rates for different credit tiers can be as much as 10 or more percent. This is why you will need to consider the amount of money that you want to pay for furniture each month as your credit score can greatly impact the amount that you owe on your loan over time.
Is it bad if I finance furniture with bad credit?
Financing furniture with bad credit is just as bad as financing any kind of item when you have bad credit. This is always something that you should consider when you decide to buy anything with credit when your credit is already impacted by other purchases. You should always consider your overall debt to income ratio when you apply for new credit.
Having a high debt to income ratio can affect your entire credit file and make it difficult for you to get credit for other items that you might truly need to access. You might be prevented from buying a home or a car because of other debts that you have accumulated like small purchases that have been made on credit.
Financing more items when you already have bad credit can lead to challenges with finances that you would be better off avoiding. There is nothing that is worse than being approved for a loan and then finding out that you really cannot afford to pay for it. You should always think about these considerations before you commit to financing small purchases with credit.
How much will my monthly payment be for a $1000 furniture loan with bad credit?
The answer to this can vary depending on the financing terms. The difference of even a couple of percentage points on your interest rate can add up to a lot more money that will need to be paid back each month.
If you have anything other than top tier credit, you probably won't qualify for advertised rates. The best way to figure out what your monthly payment will actually be is to check offers at Acorn Finance. However, if you are not ready to check offers and are still in the "what if" stage that is entertaining the idea of financing you can use a payment calculator to estimate monthly payments. Estimates won't be exactly accurate though unless you are using terms that you actually qualify for.
For estimation purposes, let's say you borrow $1,000 at 14.99% for 12 months. Your payment should be in the ballpark of $90 and you will pay about $83 in interest after 12 payments. High interest rates can be much more manageable with low loan amounts.
Is a furniture credit check a hard inquiry?
Hard inquiries are associated with all kinds of purchases. If you are going to be buying something, there will probably be a hard credit pull that is done against your credit. If you are just qualifying for a loan, the lender may only need to do a soft credit pull which should not affect your credit score. At Acorn Finance you can check offers with no impact on your credit score. However, if you accept and proceed with an offer the lender will likely need to do a hard credit pull before funding the loan. A hard credit pull can cause your FICO score to drop five points.
Why is furniture so expensive?
Furniture is expensive for a number of reasons. The first thing to remember when it comes to furniture is that you get what you pay for. Inexpensive furniture typically does not last, wears easily, and can even have legs break off, handles fall off, and even simply collapse underweight. Quality furniture is made from quality materials, and quality materials cost money. Solid furniture made from hardwoods is typically not mass produced and they may contain ornate carvings, metal fixtures or accents, and high-quality upholstery.  Some handmade furniture can cost upwards of thousands of dollars, however, it could become a central piece of furniture for your family for a few generations if properly cared for. Price is affected by everything from the type of wood you choose, to the brand and style of furniture you decide to go with, to how long it takes for the furniture to be assembled.
When it comes to outdoor furniture, prices can also become pretty high. Outdoor furniture needs to be constructed differently than indoor furniture. The furniture needs to be designed to withstand the elements. Most outdoor furniture is made from materials like wood, synthetics, metals, and uses synthetic fabrics. Common wood types for outdoor furniture include teak, eucalyptus, and cedar. For synthetics, plastic, ABS, and synthetic resin wicker are commons. Common metals include aluminum, steel, and wrought iron. Even some people have turned to using concrete to create custom outdoor furniture. Again, the same principle of you get what you paid for applies to outdoor furniture. Especially so, since the furniture will potentially be exposed to rain, snow, high winds, UV rays, etc.  
How much should you budget for furniture?
Budgeting for furniture is no easy task. What of your old furniture do you still want to keep?  What do you want to replace? Ideally, you may have a little time to plan before you move into a new place. Draw up a floor plan. It does not have to be an architect quality blueprint, but you may want to have measurements available so you know how certain pieces of furniture will fit into certain rooms. Sketch in which items you are willing to keep. After that, start making a list of all the furniture items you are going to need. Focus on the needs before the wants. Remember, furnishing your home is a process and it does not have to be complete on day one. What can you afford now, and what can you save for later? You could also consider taking out financing to cover some of the larger expenses you need. For example, a dining room set or a bedroom set. However you want to approach it, if you are anticipating an upcoming move into a larger home or a remodel or any reason to buy new furniture, the earlier you can start to save towards your furniture budget, the better.
How much does it cost to furnish a 3 bedroom house?
The average 3-bedroom house will likely cost somewhere around $16,000 to furnish. If you hire a designer, you can expect to add an additional $125 per square foot to that cost. Most homeowners spend approximately $4,200 on living room furniture alone. Add on an average of $3,000 per bedroom, with the master bedroom costing a little more. Dining room furniture has an average cost of around $3,000. Remember, these are only averages. You could go far above this price range based on the quality of the furniture you purchase. You could also go far lower if you are able to find some outstanding deals or find some gently used furniture at a discount. 
How much does the average bedroom set cost?
If you are looking for general figures about how much a bedroom set may cost, you can expect to pay somewhere between $3,000 and $10,000 or more for a brand new bedroom set. You are going to need a bed, nightstands, dresser, maybe a bookcase. This cost estimate only covers the basics. If you are wanting to add some design elements like an area or throw rug, additional seating, lamps, etc. Price will also vary greatly depending on the size of the bed, the quality and brand of the furniture, and how many additional design elements you feel would help to make your sleeping space the comfortable environment you need to unwind at the end of the day. Also, do not forget, you should budget for smaller items like bedding, sheets, pillows, and curtains. You could possibly save on some costs by finding some second-hand furniture from friends or family, or by looking online. 
What is the best month to buy furniture?
If you are shopping for indoor furniture, the best time to shop is the end of winter or the end of summer. The months of January, February, August, and September tend to have the best sales. This is the time when furniture stores are clearing their showrooms to make way for incoming inventory. The most famous weekend sales in the furniture business are Presidents Day and Labor Day weekends. For outdoor furniture, typically the best deals can be found on Fourth of July and Labor Day weekends. 
What is the best way to purchase furniture?
The best way to purchase furniture is by paying cash, however, that is not always possible. Many furniture stores will offer financing options to those who qualify. As those may be a good option, be wary of deferred interest financing and other types of financing that come with fine print. The interest rates and fees can become extremely expensive if for any reason you violate any of the terms and conditions. For that reason, if you are looking to finance, you may want to consider seeking a personal loan in advance. By pre-qualifying for a personal loan, you can have a better idea of what your budget is before shopping for your new furniture. 
Should you buy all your furniture at once?
No, it may be a better approach to simply purchase the necessities first. Furnishing a home is a process. Focus on your basics and needs first, and then move onto the wants and luxuries, including special design features. 
How can I sell my used furniture?
If you are looking to sell some of your used furniture, there are plenty of online resources you can use. Before you think about selling your furniture online, you may want to consider helping out a friend or family member who may be interested in one or two pieces of your furniture. When it comes to furniture, Karma goes a long way. You never know when you will need something in the future. If everyone in your immediate circle is taken care of, here is a quick list of some of the best places to sell used furniture online. 
Facebook Marketplace
LetGo
Chairish
eBay
Sotheby's Home
Remoov
Route 66 Furniture
Recycler
Craigslist
Bookoo
Bonanza
OfferUp
These websites are the best online resources for selling your used furniture. Remember to take high-quality photographs to increase your chances of finding a buyer.
What Is the Average Cost to Furnish a Living Room?
According to Circle Furniture, the cost to fully furnish a living room in the United States starts at around $10,000 and can go up to $25,000 or more. Couches are generally the most expensive piece of furniture in living rooms, with an average cost of more than $1,000. Rugs can be very expensive as well, especially if you have a lot of flooring to cover. Other items, including tables, chairs, drapes, and lighting, can range from $100 to $1,000 and up.
How Much Does It Cost to Fully Furnish an Apartment or Home?
Depending on your personal taste and how much space you're working with, the cost to fully furnish your home could range from a few thousand dollars to tens of thousands of dollars. Estimate spending roughly $5,000 for each room in your abode, or up it to $15,000 per room if you insist on getting the best furniture money can buy.
How Much Should You Spend on New Furniture?
A good rule of thumb is to only spend as much on furniture as you can afford. That said, if you haven't saved up for a furniture spree, a $5,000 budget is a good starting point for apartments, whereas $15,000 can go relatively far when furnishing a house.
See Our Other Loan Options Under $10,000
Get A Furniture Loan Today
Hopefully, you now have a better understanding of what furniture financing involves. If you're ready to start upgrading your home today, explore your options and find a retailer that meets your needs.
Furniture Financing Frequently Asked Questions
Can I get a personal loan for furniture?
Yes, getting a personal loan to finance furniture is always a viable option that many consumers choose. Using a personal loan to purchase furniture is a great way to afford a larger purchase and pay it off with monthly payments. If you move into a new home, you may not want to wait months and months to buy the individual furniture pieces you need to make your home livable and comfortable. A personal loan allows you to acquire an upfront sum of money to make all the pieces you need right after you move in.
Additionally, a personal loan for furniture may be a much better option to pay for your purchase than using a credit card. Credit cards most often have a higher interest rate with no expected payoff date. If you are simply making the minimum payment each month, your initial purchase can balloon in size, and the interest you may end up paying may total hundreds or even thousands of dollars more than when you left the furniture store.
With a personal loan for furniture, you will know upfront how much you will pay in interest and how long it will take to pay off the initial purchase. Many furniture stores will offer their own financing options, however, you may want to set a budget and prequalify for a personal loan before you begin shopping.

This way you can compare and contrast your furniture loan options versus the options offered by the furniture store. Also, you may want to consider avoiding the 0% finance options that some furniture stores may want to offer you. They can sound like they may be a good deal but they may include additional fees tied into the total price of the furniture, and if you happen to miss the grace period for paying off the purchase, you could be subject to back-dated interest and even more fees.
Is it better to finance furniture?
With most major purchases, the cheapest option is to always pay cash. If you are planning a move coming up where you know you may need to purchase additional furniture, it may be best to try to save some money each month towards your furniture purchase. However, that is not always realistic, maybe you are unable to save the money each month, or maybe you have the money in savings but you need to maintain an emergency fund for unexpected home repairs. So, if you need to finance your furniture purchase, you should know that there are many intelligent financing options available. Personal loans and in-store financing are the two most common financing options for furniture purchases. You may want to consider spending a little time shopping around to fully understand all of your financing options so you can make the best decision for yourself.
Are furniture loans secured or unsecured?
In-store financing options are almost always going to be unsecured loans. When it comes to obtaining a personal loan from a private lender, they may be either secured or unsecured. A secured loan may sometimes be a requirement from a lender if you have bad credit. They may want you to secure the loan with some sort of collateral like a vehicle or retirement savings account. Sometimes people may even use a secured personal loan to possibly obtain a much lower interest rate. Otherwise, if you do not wish to put up any collateral, then an unsecured personal loan through an online lender may be the best option for large furniture purchases.
Do furniture loans build credit?
Anytime you take on a secure or unsecured loan, you may see a small dip in your credit score, however, as you continue to make monthly payments on time and in full, then your credit score will begin to increase and your credit history will reflect an account in good standing. When it comes to in-store financing, you should ask the furniture store if they report payments to the credit bureaus. If they do not report, then your payments will not help you build credit.
What is a good interest rate for furniture?
For in-store financing, you may consider taking advantage of a 0% APR for 12 or 24 months. If you can do the math and ensure that you complete paying on the loan before the grace period is over, then it may be a wise move. However, be careful of additional fees tacked onto the total amount of the final purchase. Additionally, if you should happen to miss paying off the in-store financing by the end of the grace period, all of the interest that would have been accumulated during that time may be due in full or tacked onto the final cost of the furniture. Interest rates for in-store financing can sometimes be automatically up to 30%, regardless of your credit score. If you seek a loan to pay for the furniture, then interest rates can range from as low as 4% to 6% and be as high as 30% to 36%, depending on your credit score. If you have a good credit score, then you can lock in one of the lower interest rates and always know exactly how much interest you will pay over the life of the loan.
What is the minimum credit score for furniture financing?
For a personal loan to pay for your furniture purchase, ideally you should want a minimum credit of 630. For in-store financing, credit score requirements vary by store, however, most furniture stores are likely to have programs for every type of credit borrower.
Should I use a credit card to buy furniture?
A credit card may be a good option for making smaller furniture purchases that you know you can pay off in a very short amount of time. For larger purchases, like entire bedroom and living room sets, you may want to consider financing as the better option.
Can you negotiate furniture prices?
Honestly, there are some furniture stores that will never negotiate their furniture prices and some that will. It all really depends on the store. If you are shopping at a large national retail furniture store, it may be better to just wait until certain items go on clearance and when certain sales are run during certain times of the year like Labor Day and President's Day.
Do banks finance furniture?
Some banks may extend personal loans for furniture purchases if the loan amount is significant. If you are looking for a short-term loan for only 12 or 18 months to finance furniture, a personal loan from an online lender or in-store financing may be the better option.
What furniture companies do payment plans?
Most furniture companies do some sort of payment plan, however, they vary by store. Some companies may offer a store credit card rather than traditional in-store financing options.
Is it hard to get approved for Bob's Furniture financing?
Bob's main financing option that they highly promote is the My Bob's Credit Card. They also have no credit check options for people with less than ideal credit, however, you can apply online and then go into a location to discuss purchases and finance options.
Is it hard to get financed at Ashley furniture?
No, Ashley HomeStore offers many long-term financing options and even no credit needed progressive leasing programs. A fair credit score is most likely needed for financing but the progressive leasing program is best for people with bad credit.
What credit score do you need for Affirm furniture financing?
Affirm may allow someone with a credit score as low as 550 to qualify for Affirm furniture financing, however, they may likely closely examine other aspects like consistent employment and debt-to-income ratios.
How Does Acorn Finance Compare?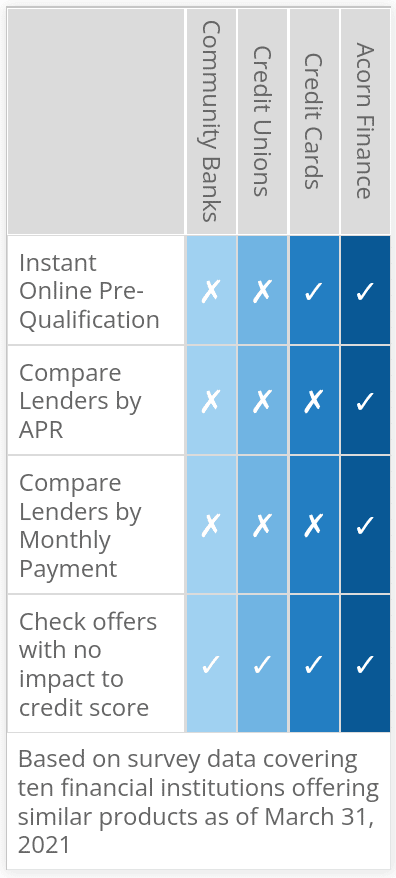 Ready To Finance New Furniture?
Get pre-qualified for multiple furniture loan offers with an easy online form!
Check Offers
Compare Rates From Top Lenders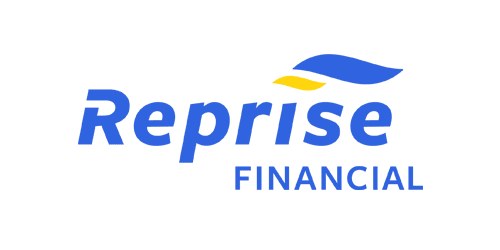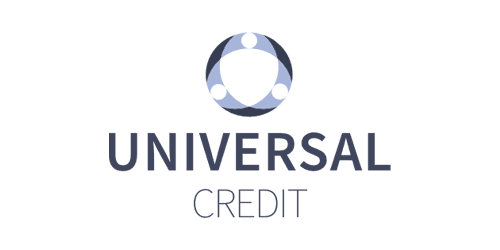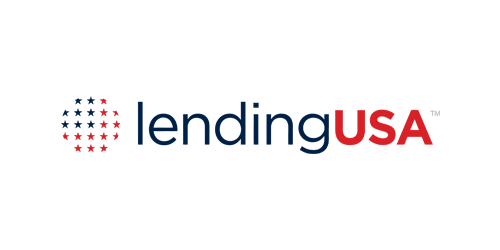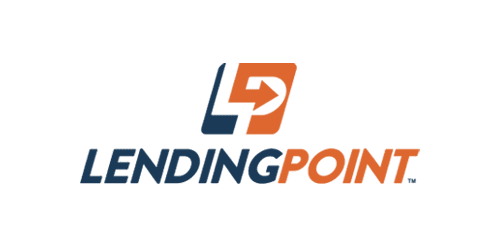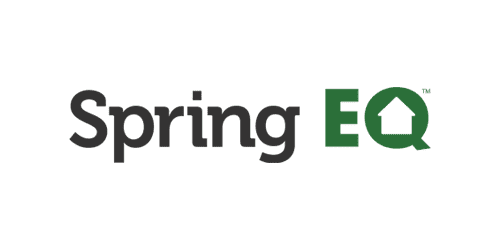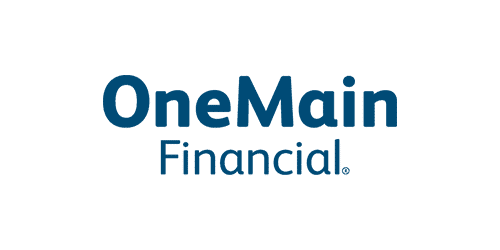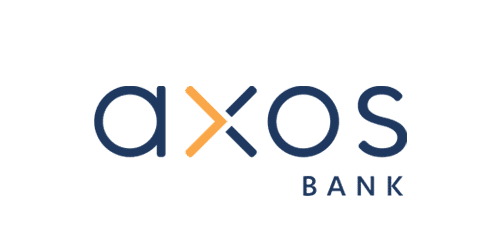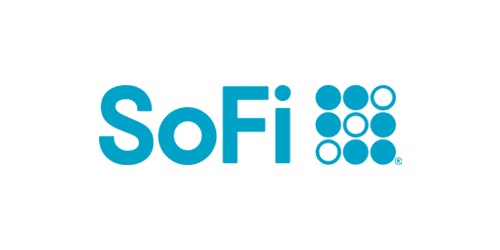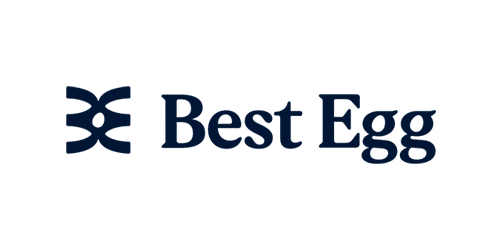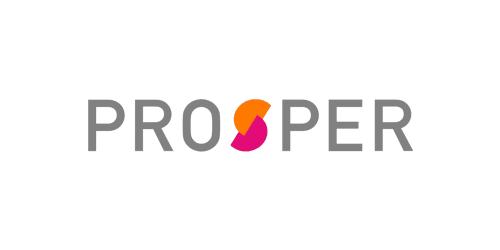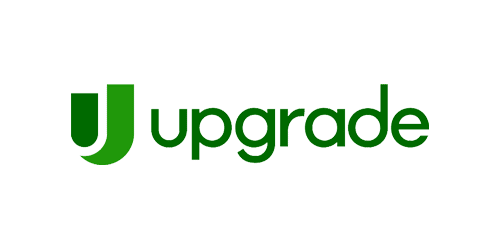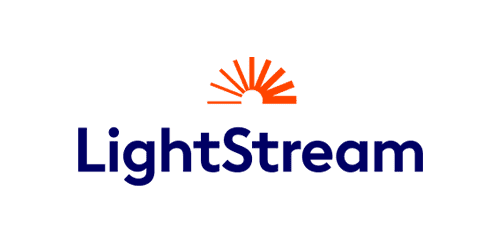 Furniture Loan Calculator
Are You A Contractor?
Don't let furniture financing deals slip away.
Fund more projects with easy, affordable financing options for your customers.
Get Started
Popular Home Improvement Projects
Barn Financing Options
One home, endless possibilities
Personal Loan Information