Basement Finishing Financing
Get personalized rates in 60 seconds to finance your basement without affecting your personal credit score.
How much would you like to finance?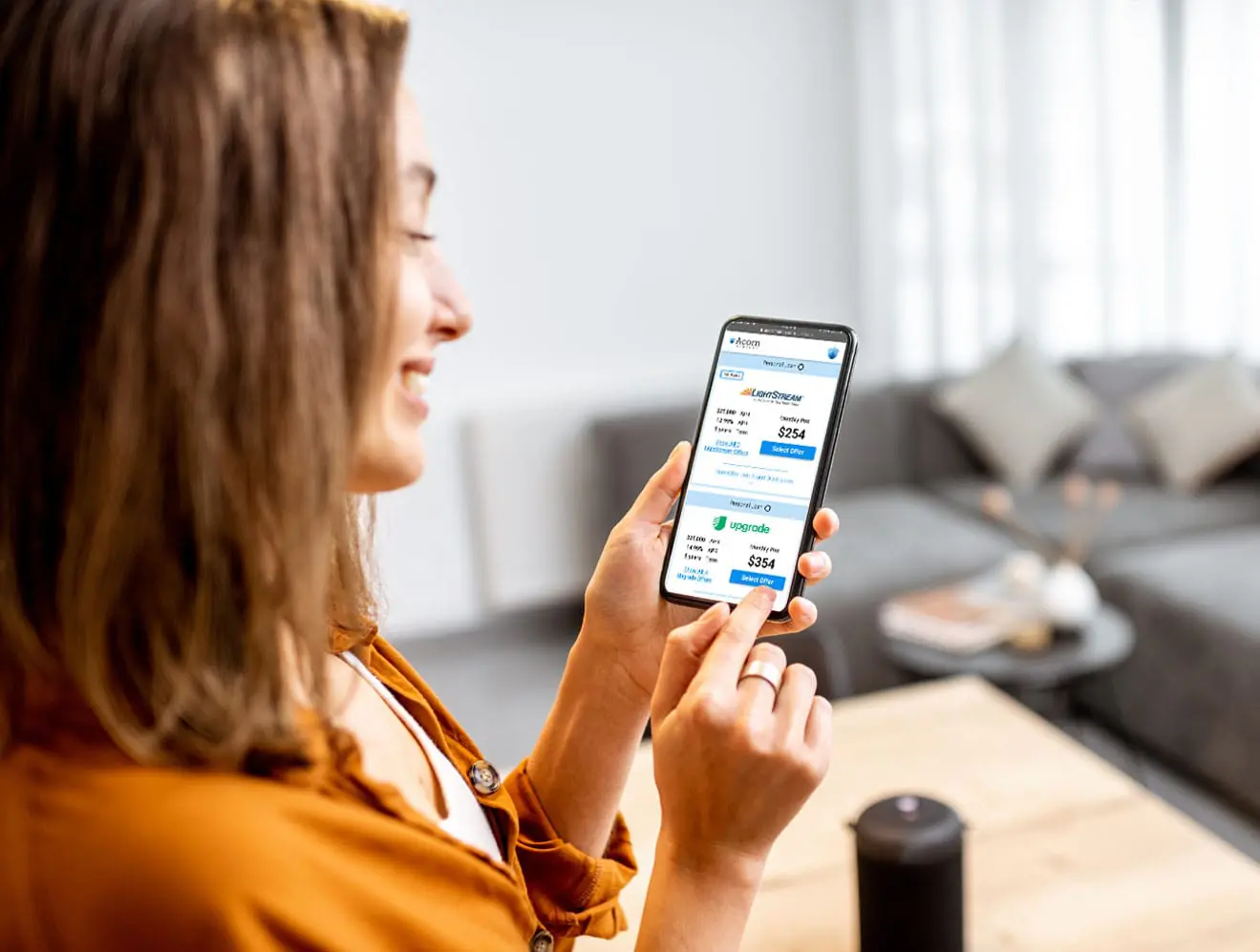 Loans to Finish Your Basement
Finance your basement remodel or refinish instantly & compare dozens of personalized offers from our network. Get your new basement financed quickly, because with Acorn you can easily sort the offers based on what's most important to you: interest rate, payment amount, length of the loan term. If you have dreams of finishing the basement in your home, or want to gut it and start fresh, look into our basement loan offers today.
Check Offers
Quick. Simple. Secure.
How To Get Basement Financing at Acorn Finance
Check New Loan Offers With No Impact To Your Credit Score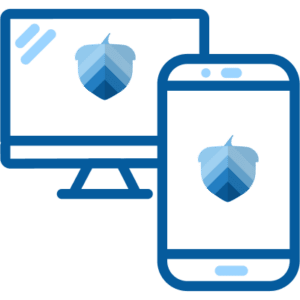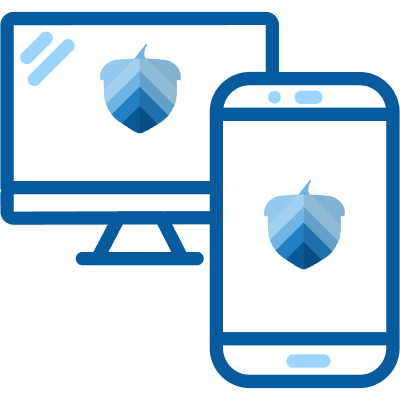 Fill out an easy online form to check for pre-qualified offers with no impact to your credit score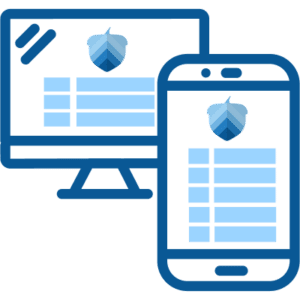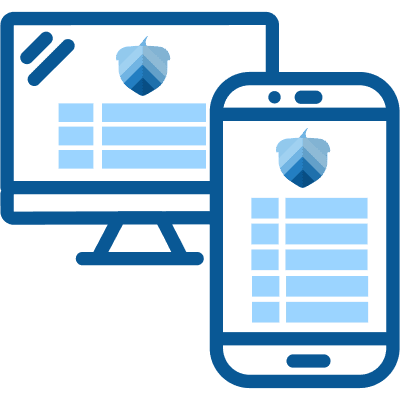 Compare terms and payment options to select the offer that's best for you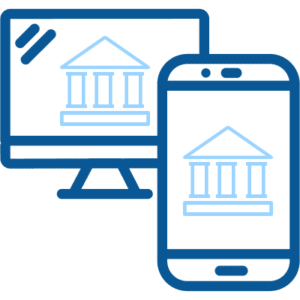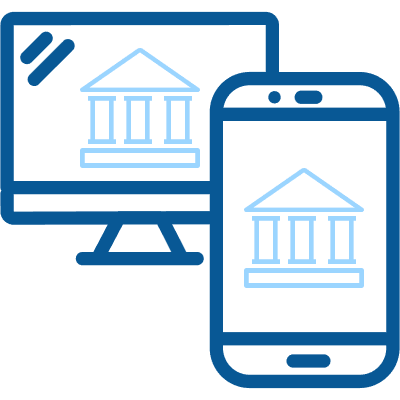 Complete your application on your selected lender's website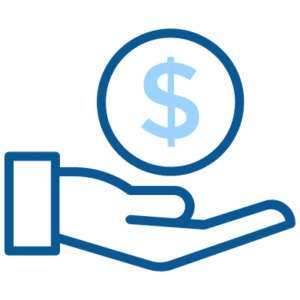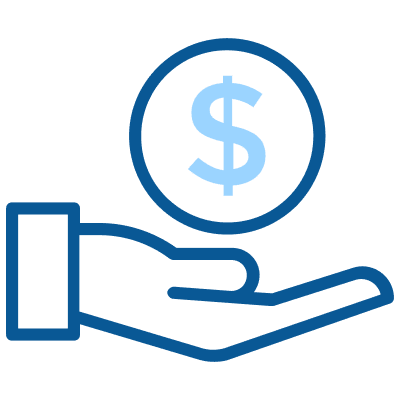 After your loan is approved, your funds should arrive within 1-2 business days2
How We're Different
Check offers
in seconds
Get pre-qualified for loan offers with an easy online form
Won't impact
credit scores
Checking offers will not impact your credit score
Competitive
payment options
Compare rates from our network of lenders
Receive
funds quickly
Same-day and next-day available for certain offers2
Compare Rates From Lenders in Our Network
Loans for Basement Finishing
Transform your useless basement space into a functional and appealing room using basement remodel financing. Remodeling your basement can add value to your home while improving your day-to-day life. It's important to shop carefully and select the best source of basement remodel financing. Luckily, we've simplified your research in this blog by comparing the pros and cons of some of the top financing options. Acorn Finance is a leading provider for basement financing. On approved loans, you can borrow up to $100,000 and take as long as 12 years to pay it back. Keep reading to explore the various basement financing options available for good and bad credit.
Can get a loan for basement finishing?
Yes, loans and financing options are available to help make your basement remodel more affordable. One of the most responsible financial decisions you can make is to do your due diligence to find the best lender. When you evaluate financing options there are a few things you should consider including:
#1. Is the interest rate fixed or variable?
Variable interest rates may start out lower but can fluctuate over the duration of the loan. This can make your payment unpredictable and cause other complications. Fixed interest rate loans will have a fixed monthly payment and the rate will not change.
#2. Will the lender loan you enough money?
You should make sure you select a lender that will loan you enough money to complete the basement remodel you desire. In most cases, a personal loan can provide sufficient funds for your basement remodel.
#3. How long are the repayment terms?
Longer repayment terms may offer a more affordable monthly payment. However, keep in mind that longer repayment terms can also increase the overall cost of your loan.
How much does a typical basement remodel cost?
On average a basement remodel typically costs around $40,000. You can also look at the average cost per square foot which can range between $30 – $75. Since this is a nice chunk of change it's important to decide if you really need the space. If you need the space and don't have enough cash to fund the remodel you should consider financing. Basement remodel financing allows you to make affordable monthly payments. Bring the basement you envision to life sooner than your imagined using basement remodel financing.
Types of Basement Remodeling
When you have an entire basement that can be transformed into livable space, the possibilities are endless. People often get creative with design and furnishings to make the space more useful. For example, perhaps the primary purpose of your basement remodel is to have a game room in your home. However, sometimes you need the basement / game room to serve as a guest room as well. Perhaps you can get a couch that pulls out into a bed or build a murphy bed. Now you have a game room and a guest room! Let's take a look at the top 5 most popular uses for a basement remodel...
#1.Game Room
Imagine having an entire space designed for fun and entertaining. You can with a game room basement remodel. Create a space for ping pong, card games, pool, and just hanging out while making priceless memories.
#2. Den
Dens or informal living rooms are a great space for casual gatherings. Dens can be a useful space for watching TV, doing homework, or hanging out. They can also be a safe space for the kids to play or hang out with their friends.
#3. Home Theater
What if you could have the movie theater experience in the comfort of your own home? You can with a home theater basement remodel – and as technology improves it's becoming more and more affordable. Many homeowners convert their basements into home theater rooms with reclining chairs, popcorn machines, large projector screens, surround sound, and more.
#4. Home gym
Building a home gym in your basement is a great way to help you live a healthy and safe lifestyle. It can also help you save money in the long term because you can finally get rid of that monthly gym membership.
#5. Home office
Creating a quiet and functional workspace is a key part of being successful. Transforming your basement into a home office can be a great investment. Whether you are expanding your side hustle or working full time from home, a home office is a great way to add value to your home.
How do you finance a basement remodel?
When it comes to financing a basement remodel, you may have more options than you think. Personal loans can be an easy solution for all credit types. A little later on we will dive into some different basement remodel financing options.
Can you get a loan to finish a basement?
In most cases, you can get a loan to finish a basement. If you are not sure what type of loan to use you should keep reading to learn more.
How much does it cost to repair the basement foundation?
Over time, any foundation can experience natural wear causing a need for replacement or repair. If your basement needs foundation repair it can be pricey. Basement foundation repair can cost between $10,000 to $175,000+. Costs can vary depending on the type of foundation, size, the extent of damages, and so on.
Can you get a loan to repair your basement?
In most cases, yes, you can get a loan to repair your basement. A personal loan can be used to repair your basement. If repairs exceed $100,000 you may not be able to use a personal loan. In addition, some contractors may offer financing options.
Can water damage be prevented?
Water damage can cause extensive damage and be costly to repair. One of the best things you can do to prevent leaks or floods is preventative maintenance. You should monitor your water bill regularly. If you notice a spike you may have a problem. Keep in mind, water can come from the interior and exterior of the home and cause damage. If you are finishing a basement you may want to have the rest of the house inspected while you are at it.
Can you get basement waterproofing financing?
Basements can be waterproofed and a personal loan can be used to finance the waterproofing. Waterproofing methods can be applied to the interior and exterior of the home as well as drainage systems. Interior waterproofing can be the least expensive. Waterproofing recommendations may vary from home to home so you should have a professional come out and make custom recommendations for your home.
Is finishing a basement a good investment?
Finishing a basement can be a great investment that can increase your home's value. Finishing a basement can offer a more functional living space while making your home more desirable than others. A recent study found that the average return on investment for finishing a basement was about 75 cents on the dollar.
How much does it cost to finish a 1,000 sq ft basement?
The average cost to finish a 1,000 sq ft basement is about $15,000+. Most homeowners report about a 75% return on investment for finishing a basement making it a worthy investment. It's important to put careful consideration into planning and creating your finished basement to ensure a fulfilling return on investment.
How long does it take to finish a basement?
If you are finishing a basement you can expect it to take about 4-8 weeks. If you have a larger basement with a lot of customization it may take longer.
Does finishing a basement increase property taxes?
Tax laws can vary based on location but in some cases finishing a basement can increase property taxes. In most areas, if your assessed home value increases so do your property taxes. Turning a basement into a livable area can increase your home value and be considered new construction.
What is the most expensive part of finishing a basement?
If a basement is not framed, this can easily be one of the most expensive parts of finishing a basement. There can be high labor and lumber costs associated with framing a basement.
How much does it cost to put a bathroom in the basement?
Adding a bathroom to a basement can be a rewarding investment. Not only are you creating more living space for your home but you are also adding an extra bathroom. On average, it can cost between $10,000 to $15,000 to add a bathroom to a basement.
How to Get Basement Remodel Financing
Personal Loans
There are many online and local lenders that can provide a personal loan for basement financing. When shopping for a personal loan you should compare rates and terms to score the best deal. One of the best places to secure a personal loan is AcornFinance.com. Acorn Finance is a reliable and top-rated company that provides personal loans for basement remodel financing. Take advantage of affordable payment options and free services while saving tons of time.
Three steps to get started with Acorn Finance:
#1. Complete and submit a short loan application online
#2. Receive multiple pre-qualified offers
#3. Get connected with lenders to obtain your pre-qualified loan
Let's take a look at the pros and cons of a personal loan.
Pros
Loans available up to $100,000
Competitive interest rates as low as 6.99%
Terms up to 12 years
Receive pre-qualified offers without impacting your credit score
Easy to activate
Cons
Not a direct lender
Credit may be required for approval
HELOC (Home Equity Line of Credit)
Home equity lines of credit (HELOC) are lump sum loans that extract value from your home but add to your debt. If you have equity in your home you may be able to use a HELOC loan for basement remodel financing.
Let's take a look at the pros and cons of a HELOC loan:
Pros
Lower interest rate typically compared to a credit card
Fairly easy to obtain if you have equity in your home
Can be less expensive than a personal loan
Cons
Variable interest rate can make monthly payments unpredictable
Annual fee may apply
Must use your home as collateral
Credit Cards
Credit cards can provide financing for a basement remodel. However, you may be better off using another option. Credit cards may cost you more in interest than other comparable options. In addition, it can be may be difficult to qualify for a high enough credit card limit.
Let's take a look at the pros and cons of using a credit card...
Pros
Build your credit
Convenient
Pay over time
Potential to earn rewards
Cons
Higher interest rates
Fees may apply
Limits may restrict remodel plans
Does a finished basement raise your taxes?
Most likely, yes. Home improvements often increase the overall value of your property and home, thus causing an increase in property tax. It's important to note that property tax should not increase by the same percentage as the increase in property value. For example, if a basement remodel increases property value by 30%, your property taxes should not increase by 30%. You can expect them to increase some but in some cases they may not be much higher than what you are already paying. If you want to estimate property taxes you should use the tax rate multiplied by your assessed property value. Tax rates can vary based on location so be sure to use the tax rate specific to the location of your home.
What is the best flooring for a basement cement floor?
The type of flooring that is best for a basement cement floor usually depends on the look you are trying to achieve. Some of the most popular choices include luxury vinyl tile, marmoleum, ceramic or porcelain tile, carpet, and concrete. That's right your regular concrete basement floor can be treated with epoxy coating, stain, or paint. If you are going for a modern or industrial look this may be a cost effective option. However, if you are trying to create a warm and inviting space you may want to go for another option. Luxury vinyl tile comes in many different colors and styles and is fairly easy to install. In addition, it's known for being extremely durable – making it a top-rated choice for basement flooring.
How difficult is it to finance finishing a basement?
Whether you have good credit or mediocre credit, financing a basement can be as easy as you make it. Acorn Finance can simplify the basement financing process. Shopping for the best rates can be time consuming, but not at Acorn Finance. Acorn Finance allows borrowers to submit one online inquiry form and receive multiple personalized basement financing offers within seconds. Borrowers can review offers from multiple lenders without affecting their credit score, which is a huge bonus. The offers you receive at Acorn Finance are offers that you actually qualify for. Shopping basement financing offers this way is much more effective than just reading advertised rates and terms that you may or may not qualify for. If you choose to use a secured loan, basement financing may be a bit more complicated.
How much does it cost to frame and drywall a basement?
According to Home Advisor, framing and drywall usually costs between $20 to $30 per linear foot. Load bearing walls may cost slightly more than this. The cost of wood and metal framing is about the same nowadays with a recent spike in the price of wood. Wood may be easier to work with but metal is usually more durable.
How long does it take to finish a basement?
In most cases, you can finish a basement within 4-8 weeks. However, the time it takes to finish a basement can depend on the complexity of the design and the size. It's important to allow as much time as needed to ensure the job is done right. The time investment for finishing a basement begins far before the project begins in most cases. Homeowners need to strategize what they want, gather estimates, select materials, finalize permits, and much more. Finishing a basement can be a big investment so make sure you invest the time necessary to make the best decisions.
Does adding a bathroom in the basement add value?
Adding a bathroom in the basement can make your basement more functional while increasing home value. Whether you add a half bath or full bath it should increase home value. Experts recommend keeping the basement floorplan as open as possible. While you may use the basement as a mini suite, a potential buyer may have other plans.
How much does it cost to add a bathroom in the basement?
Belowground plumbing is usually more complex. If you are going to add a bathroom in the basement you should hire a professional. Some costs you may incur include piping, doors, shower, sinks, faucets, electricity, plumbing, and more. While adding a bathroom in the basement may increase project costs, it can be a wise investment. According to Basement Guides, adding a bathroom in a basement can range between $3,000 to $25,000. If you are building a new bathroom you can expect to be on the higher side of the price range. If you are adding to an existing space it may be cheaper.
How much value does a basement bedroom add?
Transforming a basement into a functional mini suite with a bedroom usually always adds value. In areas with high cost of living, an extra bedroom can especially increase home value. When you think of a basement you may think of a dark and damp space that is either sweltering hot or freezing cold. However with some ventilation and imagination, you can turn your 3 bedroom home into a 4 bedroom home. Almost all home buyers can comprehend the value of an extra bedroom. Experts suggest that a basement with a bedroom typically increases home value by about 70%.
What makes a basement bedroom legal?
Just because your basement has a bed in it, does not mean it's legally considered a bedroom. Requirements for a legal bedroom can vary based on location but here are some of the main requirements in most areas. . .
#1. Square footage
Bedrooms should be 70 to 80 square feet or larger. This translates to 7 feet in any horizontal direction. If your basement bedroom is smaller than this, it may not be considered a legal bedroom.
#2. Two ways to get out
A bedroom should have at least two ways to get out i.e. a door and a window. Two doors won't cut it because one of the "ways out" needs to go to the outside. If you have a window but it's very small it may not qualify. Both "ways out" should be large enough to walk or crawl in and out of.
#3. Height
If your ceiling height is not tall enough for adults to comfortably walk under, your basement bedroom may not be legal. At least half of the ceiling height should be 7 feet tall.
#4. Temperature control
Bedrooms should be comfortable living spaces with a means to heat up or cool down the space. While a source of A/C may not be required, a source of heat usually is.
#5. Closets
Most homebuyers will want to see a closet in order to perceive a space as a bedroom. However, a closet may or not be legally required in a bedroom. In some areas you may be able to include an armoire or similar in place of a closet.
Does every bedroom in a basement need an egress window?
Every bedroom in a basement should have a window. If they do not have an egress window, they should have a door to the outside of the building. As we mentioned above, most areas have requirements as to specific window sizes for bedrooms. The window should be large enough for a person to crawl in and out of if needed. The size of the window is what makes it egress. To find regulations regarding bedroom windows in your area you should check local safety codes.
What to Know Before finishing a basement?
You may be seeing no reasons to reconsider remodeling your basement. So what are you missing? You probably are not missing anything, but there are some things you should consider. Before finishing a basement you should plan carefully. You may be excited to get to the finish line but take your time and enjoy the process. We recommend having a professional come out to evaluate the bones of your basement and home. Is your foundation sealed? Do you need more headroom?
Is basement remodel financing worth it? Do you need backup pumps? This is all part of a thorough planning and preparation process that can pave the way for a seamless basement remodel.
Is it hard to renovate a basement?
A basement is definitely one of the more difficult areas in the home to renovate. The goal is usually to create comfortable and functional additional living space. There are usually several obstructions including heat ducts, plumbing drains, water pipes, gas lines, and electrical wires that are placed sporadically through your workspace.
Designing around these elements is a big challenge and it might be a wise decision to simply hire a professional to do this for you.
By hiring a professional, you can work with someone who should do all the work up to code and that will work within your budget. You can work together to design a space that is comfortable, functional, and that works around all the necessary infrastructure that you find in a typical basement.
If you think you are up to the challenge of doing the basement renovation yourself, you can really stretch your budget. However, just understand the magnitude of what you are taking on and know that you will need to devote several weekends to complete this project. But, with good planning and by sticking to a blueprint, you can slowly plug away at this project and accomplish something great that you and your family can be proud of.
In what order should I finish my basement?
There is a logical order to renovate a basement that you should follow to ensure that the finished product is up to code and will last a long time.
The first step you should do is to clean out your basement. Basements are notorious to be where we hold our extra junk and things we do not want in the other common living areas of the house. Clear away all the boxes, bins, appliances, and trash before getting started. You may want to rent a storage unit for a while if you do not have any room in the garage or other areas of the house to hold your stuff. If you have a washer and dryer in the basement, you may be able to work around them most of the time.
Next, you should complete a moisture test of your basement. This step is critical. You do not want to invest thousands of dollars in new flooring, sheetrock, etc. only to find out that you have a water issue that will cause you to rip out what you have just installed to address. Even if you find out you do not have any water issues, it might be a good idea to add a coat of waterproofing membrane to the exterior cement walls anyway.
Once you have either fully waterproofed your basement or you have determined that your basement does not have any water issues, you will need to research your local building codes on basements. There will be rules on ceiling height, number of exits, and other regulations that will need to be considered in the overall design.
After your building permits have been issued, you will need to gather all the materials and tools needed to complete the project. Now you are ready to start.
The best order to complete your basement starts with the walls, then goes to flooring, then ceiling.
For the walls, you will probably need to install insulation, frame the walls, then install your drywall.
For the floors, decide what material you will be using, install any subflooring that is required and then install the flooring.
For the ceiling, decide if you are going to do a drop ceiling or a drywall ceiling. There are pros and cons to each one.
Once the three main features of the walls, floors, and ceilings have been addressed, the rest is up to you and how you want to use the space. Maybe an entertainment room with a home theater system? Maybe a bar and rec room with a pinball machine?
Once the skeleton is in place, then the fun part begins. Hiring a professional may be expensive but can definitely simplify the process while making it more enjoyable for most.
What is the most expensive part of finishing a basement?
Often, the most expensive part of finishing a basement is framing the walls. Sometimes the walls will already be framed, but if you are looking at blank concrete walls, you can expect to spend a great deal of money on the framing lumber alone.
After you have the cost of lumber covered, next you will have to factor in the labor it will take to complete the framing by a professional. Framing construction for walls is a skilled task and it should not be left to amateurs. It is worth the cost to have it done correctly the first time and without wasting any of the lumber already purchased. If you want to do most of the labor yourself, you still can after the framing has been completed.
Is it cheaper to build a basement or a second story?
One thing to know about comparing the cost of building a basement versus adding on a second-story is it all typically depends on the price of lumber.
Building a second story usually requires much more lumber. When lumber prices were at an all-time high during the lumber shortage of 2021, the cost of adding on a second story was terrifyingly more expensive than building a basement in most cases. However, before the lumber shortage, it was generally accepted that building up was the cheaper route.
So as current lumber prices continue to drop, the price to build up should be getting closer to the price of building down.
How do you make an unfinished basement livable?
If you are looking to make your unfinished basement livable without spending the money to finish it, you can follow these easy steps to create some additional living space in your basement.
If you have a concrete floor in the basement, a few coats of epoxy paint will do wonders. Combine the epoxy paint with a few well-placed rugs and you are good to go.
If your basement contains loads of exposed pipes, go ahead and paint them to make the space feel more cohesive.
Add lighting to your basement to make it brighter and more comfortable. Browse garage sales for old lamps, purchase some cheap light fixtures, and maybe consider some outdoor hanging lights to drape across a wall. Anything to brighten up your new basement living space.
Fabrics and tapestries are good to cover unsightly walls and home infrastructure you want to keep hidden.
So to recap, here are some ways you can make an unfinished basement livable without spending a ton of money:
Paint walls
Install lighting (string lights can be a fun option)
Cover unattractive walls with fabric
Lay down area rugs
Install storage
Divide space by installing curtains
You don't have to break the bank to make your unfinished basement liveable. Remember, the key to a comfortable basement living space is to make the basement dry, warm, and bright.
What is basement financing?
Basement financing can be secured through a number of different types of loans. In a nutshell, basement financing can provide the funds you need to remodel your basement. Rather than dipping into your savings, you can make easy monthly payments that should fit into your budget. You can adjust loan terms to find a payment that works for your budget, just be sure to do this before the loan funds.
Homeowners often gravitate toward the lowest monthly payment, but remember, total loan costs matter too. For example, let's say you are comparing two offers. The first offer is for $20,000 at 8.99% for 5 years. Using a personal loan payment calculator we can estimate a monthly payment of about $415 and a total loan cost of about $24,904. The second offer is for $20,000 at 7.99% for 6 years.The monthly payment is estimated around $351 for the second offer. However, the total loan cost is around $25,241. Even though the interest rate is lower and the monthly payment is lower, the total loan cost is higher. When comparing basement financing offers be sure you compare the total cost of the loan and the terms. If possible, use a loan with no prepayment fees. If your loan does not have prepayment fees you can pay as little as 10% or 20% extra each month. The overpayment can save you a lot of money over the loan term. For example, if you paid 20% extra each month with example 2, you could save over $1,000 in interest.
Can anyone get a loan to finance a new basement?
To get a loan for a new basement, you'll need to qualify first. Qualification requirements can vary depending on the lender and the type of loan. For starters though, you should have established credit history before applying for a loan. If you have little to no credit history, you should keep building your credit before you apply for a loan. Alternatively, you may be able to apply with a cosigner.
If you want to apply for a secured loan, such as a home equity loan, you'll need to own a home and have equity in the home. So let's say you don't own a home but your parents offer to let you live in their basement if you finish it. Can you get a loan for a basement remodel without owning a home? You can! If you don't own a home or have equity in a home, you can use an unsecured home improvement loan to finance a basement remodel.
Can you finance finishing a basement in a second home?
If you own a second home, you can finance a basement remodel. In fact, you may even have a few options for financing a basement remodel for a second home. If you have equity in the home, you may want to use a secured home equity loan. Most lenders can offer a home equity loan, even if the home is not your primary residence. However, it may be a bit more complicated. In addition, a home equity loan for a second home may have higher interest rates than a home equity loan for your primary residence. For a home equity loan to make sense on a second home, you'll probably need a minimum of 25% equity. To qualify you should have excellent credit and a low debt-to-income ratio, in addition to plenty of equity in the home.
As you can see, getting a home equity loan on a second home may require more effort. As a result, homeowners may prefer to use an unsecured home improvement loan. When you compare interest rates, risk, and time, a home improvement loan may easily be the better option. To check offers for home improvement loans, apply online at Acorn Finance. Checking offers does not affect your credit score.
Do I need a permit to finish my basement?
If your basement is actually a basement, not a cellar, then you will probably need a permit to remodel. Cellars and basements are often confused so to clarify, a basement is 50% above grade and deemed a habitable space. A cellar is not a habitable space. Whether you plan to hire a contractor or complete the remodel yourself, the same permit requirements will apply. If you do use a contractor, you should make sure they secure any necessary permits as you can be held responsible for their negligence. Contractors may suggest ignoring permit requirements to save money and while this may be tempting, you should avoid using this contractor. Taking shortcuts and doing things the wrong way can cost you more money and hassle down the road, especially when it comes to home improvement
projects.
You may get away with remodeling a basement without a permit in the short term but when it comes time to sell your house, you may run into a problem. Potential homebuyers may be detoured and unwilling to assume the risk of an non-permitted basement remodel. As a result, your home value may suffer. In addition, during the appraisal process, the appraiser should indicate if the basement is finished. The homeowner may be forced to obtain a permit for the basement before escrow can close. Therefore, any money you "save" by avoiding a permit, will be spent now and then some.
Can you finance new basement furniture?
New basement furniture can be financed. You may be able to lump it into your home improvement loan. If you plan to do this you should plan ahead. You will want to factor the cost of the furniture into the amount you borrow. Alternatively, you may find a retailer that offers financing. If a retailer has a promotional offer for furniture financing, you should look into the offer. Promotional offers often include 0% interest for a short period. If you can pay the loan balance in full during the promotional period, this can be a cost-effective way to finance furniture. However, if you cannot repay the balance within the promotional period, you may encounter extremely high interest fees.
While you can use a credit card to finance furniture, if your spending limit allows, you should avoid this method. Credit cards usually have higher interest rates than personal loans. Therefore, if you are already taking a personal loan for the remodel, you might as well borrow a little more to cover the furniture too.
What type of loan is best for finishing a basement?
The type of loan that is best for finishing a basement usually depends on your finances and the scope of the project. Depending on design choices and other factors, the cost of finishing a basement can vary. On average, a basement remodel costs about $20,000. However, you can easily spend much more than this. If you are planning to finish your basement for $10,000 or $20,000, an unsecured home improvement loan may be the best option. However, if you are planning to spend $50,000 or $60,000 or more, you may want to consider a secured loan option.
What is the best way to waterproof a basement?
One of the worst things for the integrity of your home is for water to get inside. In some cases, cracks and small leaks may let water into your basement. You may not notice right away. In fact, you probably won't notice until there is damage or hazards such as mold. Waterproofing the basement is a good way to prevent any water from getting into that area.
Some of the ways to help waterproof your basement include:
Seal the cracks: You need to prevent any moisture from getting into the home through holes and cracks. To seal cracks, a high-quality sealant will often do the job. Most come with warranties to give you some peace of mind. A professional can do this too.
Monitor humidity levels: Sometimes the moisture doesn't come from outside the home, it comes from inside. You need to consider a dehumidifier to help keep the humidity down in the basement and to prevent mold.
Waterproof the floor: Depending on how much water has gotten into the basement, you may be able to just seal up a few cracks or you can get a sealant for the whole floor. This can keep everything protected better.
Clean the gutters: When the gutters are cleaned and working well, they direct water far away from the base of the home, making it harder for water to seep into the basement and make a mess.
Work on an exterior drainage system: You can create your own drainage system outside of the home to help waterproof the basement. This helps to direct rainwater and debris away from the home to keep the basement dry.
Waterproofing is so important to the health and safety of your home and those who live inside. When water is not allowed to come inside, it helps prevent mold and damage that can quickly add up.
What is the average cost to waterproof a basement?
The cost to waterproof your basement will depend on what exactly is getting done. The average cost is between $1,920 to $6,320, depending on the size of the basement and scope of the project. The average cost per square foot, for a better idea, is between $3 to $9. This can include both exterior and interior walls.
Minor repairs and some crack fillings should cost a bit less with the average cost around $15,000.
However, if you need a contractor to help drain out the water and fix some of the damage in the basement, the cost can go up to $2,000 to $6,000. The more damage to the area and the more work that needs to get done, the more it will cost.
If you are looking at getting some waterproofing done in your home, it is important to find the right financing ahead of time. After getting a few quotes, you can check home improvement loan offers at Acorn Finance.
Is waterproofing a basement worth it?
While waterproofing your basement can be expensive, it is often worth it. Most waterproofing that is done in the basement will help to reinforce the structural foundation of the whole house. This helps to preserve the integrity of the foundation and can keep your home safe. Your foundation will be stronger and you can lessen the chance of an expensive repair down the road.
There is also the benefit of less damage within the basement. Sometimes water can seep into the basement and is hard to discover. This allows the water plenty of time to sit there, allowing mold to grow and damage several components of the basement. With waterproofing done on the basement, you should not run across any of those nasty surprises that can cost you an arm and a leg too.
How long does Basement Waterproofing last?
The good news is that waterproofing your basement can last a long time, making it an even smarter investment. The exact length of time that waterproofing can last will vary based on which methods that you use. Some options, like crack injections and waterproofing primers, are not meant to be a permanent solution. They still tend to last up to 10 years and have a warranty in place to help too, as long as they are installed by a professional.
It is a good idea to discuss your basement waterproofing with a professional. They can give you an idea on how long the waterproofing is going to last and may provide some tips and tricks that can help you get waterproofing to last longer.
Can you waterproof a basement from the inside?
It is possible to waterproof your basement from the inside and from the outside. One option is to fill in any of the cracks or gaps that you see along the walls. Even if these do not look that deep or bad to you, they are potential entry points for water to seep in and cause damage. Sealant is a good option here because it sets quickly, can travel deep into the crack, and can help keep the water out.
You can also use a masonry waterproofing product on the wall. You can work to peel the paint off that is already on the walls and then seal or coat the inside with the right masonry waterproof product. When the paint has had time to dry, the sealant is going to form a watertight bond to prevent any more water from seeping all the way through. This works for some of the minor cracks that could try to get through.
Another option is to install an interior drainage system. A French drain with a sump pump system is able to provide a good deal of protection from any water that tries to get into the basement. This task takes some time, needs a professional, and will be a bit more expensive compared to some of the other options. But it does work.
When you are ready to look at some of your options for waterproofing your basement from the inside, you need to make sure that you are doing it the right way. This could require some financing to keep the basement safe.
What is the best waterproofing system for a basement?
The exact type of waterproofing solution that will work for your basement can depend on a variety of factors such as its intended use or potential exposure to water. Most basements can benefit from an interior drainage system. When this is combined together with a dehumidifier and a sump pump, you will be able to keep the basement clean and safe from water.
Those are just two of the options that you can use though. If you already have a dehumidifier, it may be time to work on sealing up the cracks and breaks that are showing up in the home. Moving water away from the basement can help as well. An interior water drainage system and exterior waterproofing can do the job too.
Talking to a qualified contractor is one of the best ways to ensure that you can keep the water as far away from your home as possible, protecting your basement along the way.
How much does it cost to furnish a remodeled basement?
A remodeled basement is a fantastic addition to your home because you can use it for so many things. You can spend very little if you use what you already have, get free items from friends or relatives, or buy pre-owned items. You can also spend a fortune on furnishing your remodeled basement-your limit will depend on your budget. Factors that will impact the cost of furnishing your basement are what you want to use your basement for, whether you buy new or preowned furniture, and the quality of furnishings.
Some people want it as a space for entertaining and might put it in a pool table, table tennis, or a wet or dry bar. Others might want to set up a home theatre with a large screen tv, sound system, and gaming chairs. Your remodeled basement might be where you will set up a small business, playroom for kids, or workroom. The intended use of your remodeled basement will significantly impact the type of furniture you need and how much you will spend.
New furniture will usually cost more than pre-owned items. For example, if you are using your basement as a workroom or playroom, you might not want to invest a lot of money into furnishings and decide to buy second-hand furniture to save some money. Alternatively, many people move their existing furniture to the basement and refurbish their main floors with new furniture. On the other hand, if it will be a type of retreat for you or a place where you want to impress your guests, you might want to invest in furnishing your remodeled basement exactly the way you want it.
The quality of your furnishings will be an important factor in determining how much you spend. Most things have a wide variety of price points and features. For example, you can buy a sofa for a few hundred dollars or several thousand. Things to consider before you buy are:
How much do you have to spend
What will you be using the furniture for
How long do you want the items to last
You will want to tailor your spending to your budget while ensuring the furniture you buy will stand up to the intended use.
Can you finish a basement in an old house?
Most basements can be refinished regardless of the age of the house. The question is, how much do you want to spend? Homes built before the 1930s have basements that were not meant to be living spaces. You might encounter things like inadequate infrastructure to support new electrical, plumbing and HVAC systems, ceilings that are too low, walls that are bowing, cracked or full of mold, dirt floors, water damage, and many other problems. With an old house, the best thing to do is hire a contractor to look at what needs doing before finishing the basement. The contractor can tell you what you need to do to get your basement ready to be refinished, how much it will cost and what permits you will need.
How much does it cost to finish a 2000 sq ft basement?
The cost to finish a basement can range from $32-$47 per square foot. So, for a 2000 square foot basement, you can expect to spend between $64,000-$94,000. Many variables impact the final cost, such as whether you have rooms or not, how much work you do yourself, and the types of materials you choose. Your contractor will be able to give you a detailed quote of how much the job you want to be done will cost.
How much does it cost to frame and drywall a basement?
Framing and drywall for a basement installed have an average cost of $3.05 per square foot. You can expect to pay about $3,100 for framing and drywall for a 1000 square foot basement.. The size of your basement, cost of materials, and whether you do the work yourself or have it done will all affect the price.
Why does remodeling a basement add home value?
There are several reasons why a basement remodel can add value to a home. First, it increases living space giving the homeowners more room. Second, it allows you to designate the area for a specific function like a home theater, office, playroom, or entertainment space.
Often when a basement is remodeled, electrical, plumbing, and HVAC systems are upgraded too, which increases the value of your home. Buyers often like to have a home that they feel is move-in ready.
Finally, the basement remodel can be used as an income property if proper permits and zoning are in place, allowing the homeowner to earn income from their property.
When is the best time to remodel a basement?
The best time of year to remodel your basement depends on whether you are doing the work yourself or hiring a contractor. If you are doing the work yourself, summer is usually the best time. This is because it will be cool in the basement in summer, and you don't have to cope with adverse weather conditions like snow or sleet.
If you are hiring a contractor, winter can be a great time to have your basement remodeled. Contractors are usually busy with outdoor projects in the nicer weather, so it's harder to find available ones, and they may charge more because their services are in demand. They may have inventory that they want to move in winter, so you might get a better deal in winter rather than buying the same materials in the spring, summer, or fall. There's often less demand for permits in the winter which will help you get the necessary paperwork done faster.
How long does it take to finish a 1000 sq ft basement?
There is no set time frame for how long it can take to finish a 1000 square foot basement. The amount of time needed can depend on what preparation work needs to be done, like waterproofing, fixing walls, and sealing cracks. You or your contractor will need to get the necessary materials for the project, which could be done quickly or might take time. The amount of remodeling you want to do will also be a factor. It will take longer than making a few changes if it's a full basement remodel, starting with an empty basement. If you need framing, drywall, electrical, plumbing, flooring, painting, and baseboards, you can expect it to take about four weeks with contractors working full time on it.
Should I finish my basement before selling?
Finishing your basement before selling your home can increase the value of your home and help it sell faster. You can expect to get back about 70% of the amount you put into finishing the basement when you sell. This is because the square footage of a finished basement is not included in the square footage of the house. So, if your house is 1200 square feet and you finish your basement, your house will still be considered a 1200 square foot house, not a 2400 square foot home.
Generally, a nicely remodeled basement will give the buyer a more favorable impression than a home with an empty shell for a basement. A remodeled basement not only makes the home feel larger, but it can make it feel more modern, better cared for, and up to date. If you are thinking of finishing your basement before you sell, it's a good idea to talk to your real estate agent and an appraiser who can tell you how much more you can potentially sell your home for with a finished basement.
Conclusion: Is basement financing the right choice?
In conclusion, the basement of your dreams can be a reality using financing. Paying cash for a basement remodel may be the cheapest option on paper. However, for most of us this is not an option at the present time. Basement remodels can be expensive meaning this will be a decent size loan. If we haven't said it enough, do your homework! AcornFinance.com can be a great place to shop for basement remodel financing. They partner with reputable lenders to provide competitive basement remodel financing. You can apply online using their simple three-step process to receive multiple offers for financing. This allows you to save time and compare offers easily. Ready to take the next step? Apply online today!
Basement Remodel Financing Frequently Asked Questions
What is the best way to finance a basement remodel?
There are several different ways to finance a basement remodel including a personal loan, home equity loan, HELOC, FHA 203K loan, and contractor financing. The best option for your project can depend on a variety of factors including the total cost of your basement remodel and your own personal financial situation. Each of the available financing options has its own pros and cons. Whichever option you decide to utilize for your basement remodel project, be sure to thoroughly review all of the terms and conditions before signing on the dotted line.
Is a basement remodel worth it?
If you plan on using the space frequently, a basement remodel can certainly be well worth it. Does your family plan to spend evenings in an outfitted basement family room? Do you want to use the extra space to entertain, put in a home theatre, add some guest bedrooms for the in-laws, or even rent out the space as a basement apartment? All of these uses make a basement remodel a smart decision. In addition, a finished basement increases your property value.
On the other hand, if you only plan on using the space for storage and aren't planning on selling your home anytime soon, it may not be worth the cost to undergo a basement remodel.
Costs of finishing a basement
The exact cost of finishing your basement can vary depending on a variety of factors such as your location and the square footage of the space. However, a basement finishing project generally runs anywhere between $2,800 and $33,985, depending on the scope of the project. According to HomeAdvisor, the average cost to finish a basement is just over $18,000 with an average cost per square foot of just $15.
These costs include framing, insulation, drywall, paint, electrical, light, flooring, and even necessary additions specific to basements like waterproofing and sump pump installation.
You may also need to obtain permits for your basement project which adds an additional cost.
Options to Cover the Cost of Finishing Your Basement
The best possible way to pay for any remodeling or home improvement project would be to pay for the expenses upfront with cash. However, most of the time financing is needed when it comes to funding major projects like finishing a basement. If you are unable to pay for the cost of your basement remodeling project out of pocket, there are a few different options you have to obtain financing.
The most common way of covering the cost of a home improvement project is to take out a home equity loan or open a home equity line of credit. Both of these options leverage the existing equity in your home to give you access to quick cash. Another common option to cover the cost of finishing your basement would be to take out a personal loan, since personal loans typically don't have any restrictions on how you can spend the funds.
There is one other type of special remodeling loan known as the FHA 203K loan, which is less common because of the restrictions and requirements to qualify but can be a great way to finance home renovations.
Lastly, you can rely on contactor financing, if available, to cover the cost of the project.
Home equity loan or home equity line of credit?
There are 2 main options for financing your basement remodeling using the existing equity of your home. The first and most common method of leveraging your home's equity is with a home equity loan. When you obtain a home equity loan, you will receive a lump sum that can be used for major expenses like a home improvement project.
The second is known as a home equity line of credit, or HELOC, and works in a similar fashion to a home equity loan, except you will have ongoing access to funds for as long as your line of credit is open. With a HELOC, you can withdraw funds as many times as you need, as long as you pay down your balance and stay within your credit limit.
This open draw period gives the HELOC option a major advantage when compared to a home equity loan. HELOC interest rates are typically lower than a home equity loan as well. On the other hand, home equity loans offer a fixed interest rate that won't catch you off guard with a sudden increase like a HELOC variable interest rate can. In addition, home equity loans are often the wiser financial decision since you can't overspend and max out the equity in your home like with a HELOC.
What is the cheapest way to remodel a basement?
While the absolute cheapest way to remodel a basement would be to DIY, many homeowners do not have the knowledge, skills, or capacity to take on such a large project by themselves.
Alternatively, you can consider hiring a contractor for the major parts of the remodeling project like waterproofing and electrical, and then working on other aspects such as the paint and flooring by yourself. This would help keep costs low while still utilizing the services of a professional where needed and be the wisest way to remodel your basement on a budget.
You can also save money by using lower priced materials such as carpet instead of hardwood flooring, or by obtaining some materials like light fixtures and cabinets used.
How much does it cost to redesign a basement?
Depending on the materials and furnishings you select, the cost of redesigning a basement can run anywhere between $11,000 to $30,000 depending on the size and layout of your space. Adding other amenities such as a kitchen or a bathroom to your basement space can run the cost up to just over $60,000. And hiring a professional designer can run around $6,500 while you can expect to pay around $2,650 for furniture.
All of these numbers are estimated averages according to HomeAdvisor.
How much should I budget for a basement remodel?
You can get a pretty good idea of the amount that you may need for your basement remodel by taking the average cost per square foot and the size of your basement to calculate the total cost. The cost to finish a basement remodel averages around $15 per square foot. This means that if you have a 1,000 square foot basement, you'll want to budget around $15,000 for your project. Keep in mind that there are many factors that can increase the cost such as where you are located and whether or not you will need any extra services like sump pump installation.
Can you finish a basement for $10,000?
According to HomeAdvisor, the average cost for a typical basement remodel in the United States is $18,395. While it can certainly be done for less, homeowners should expect to pay at least $15 per square foot for a quality job. This will likely push your costs over $10,000 unless you have a very small or partially finished basement.
A basement remodel is one area where you definitely do not want to cut corners due to the potential for moisture and mold problems in underground home additions. There are ways you can save money on your basement remodel, however. By scrimping on materials and finishing certain parts of the project yourself, such as painting or installing flooring, you may be able to finish your basement for under $10,000.
How Does Acorn Finance Compare?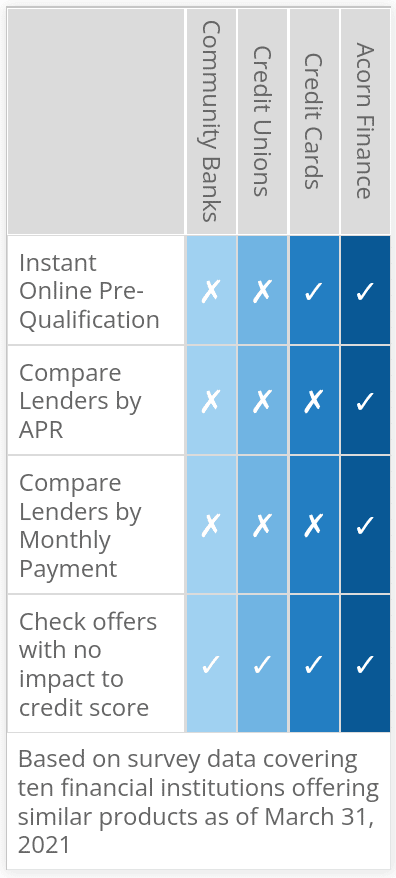 Ready To Finish Your Basement? Check Offers Now.
Ready To Finish Your Basement? Check Offers Now.
Check Offers
Compare Rates From Top Lenders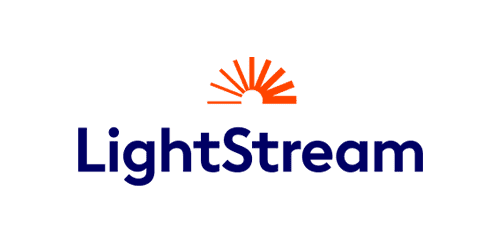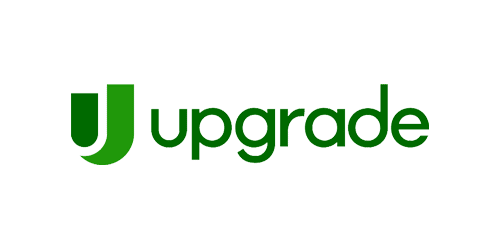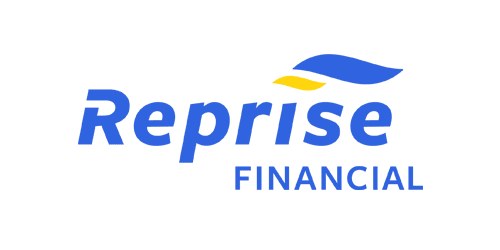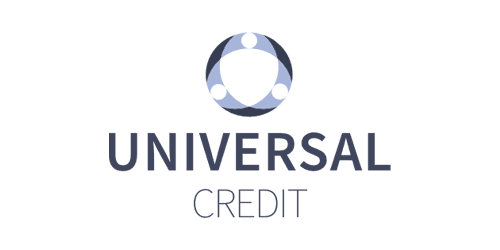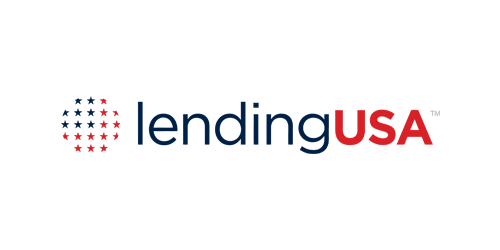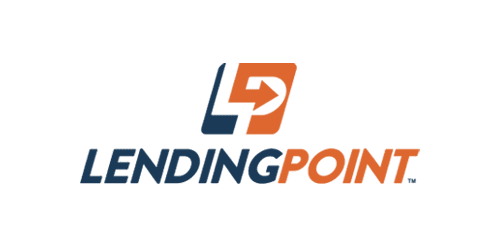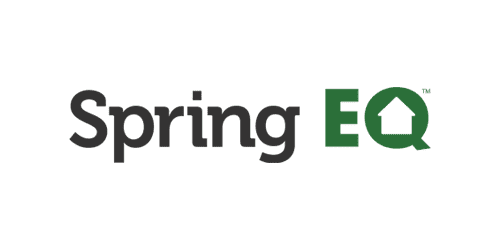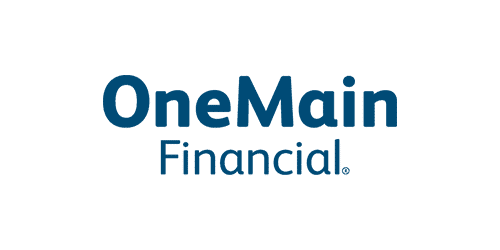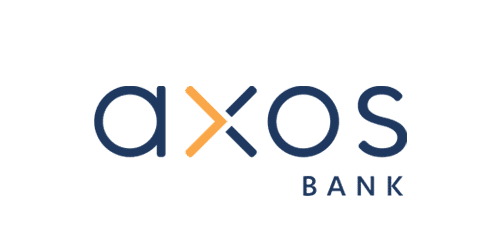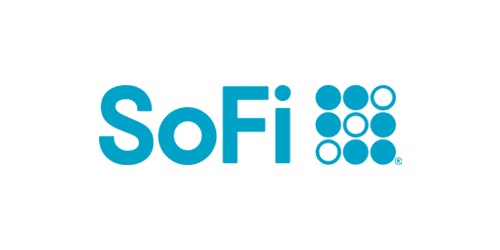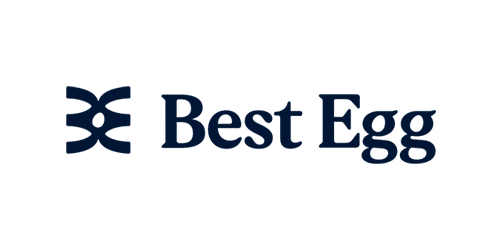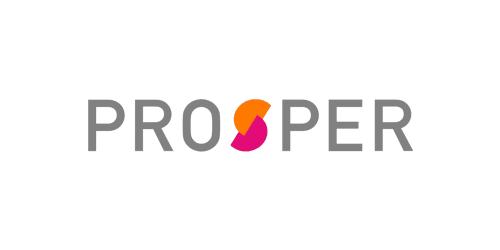 Are You A Contractor?
Don't let basement financing projects slip away.
Get basement remodel financing options with easy, affordable payment plans for your customers
Get Started
Popular Home Improvement Projects
Barn Financing Options
One home, endless possibilities
Personal Loan Information