Personal Loan Eligibility
Compare monthly payment options from several lenders in under 2 minutes.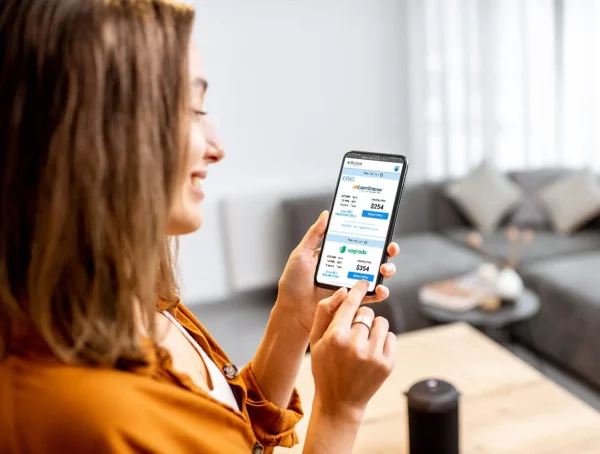 Learn How to Become Eligible for a Personal Loan That's Right for You
To qualify for a personal loan you should have some credit established and an income source. While there may be other requirements you need to meet, these are standard, regardless of the lender. At Acorn Finance, you can check offers from several top national lenders without impacting your credit score. This is a smart and safe way to compare offers and determine what kind of terms you are eligible for.
How To Apply For Personal Loan Eligibility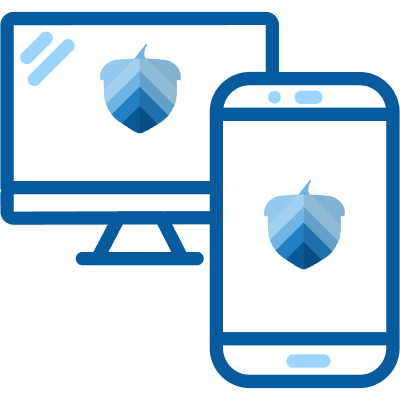 Fill out an easy online form to check for pre-qualified offers with no impact to your credit score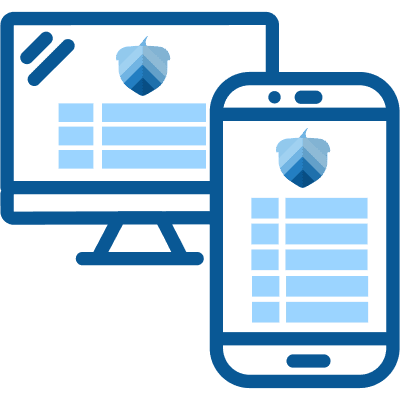 Compare terms and payment options to select the offer that's best for you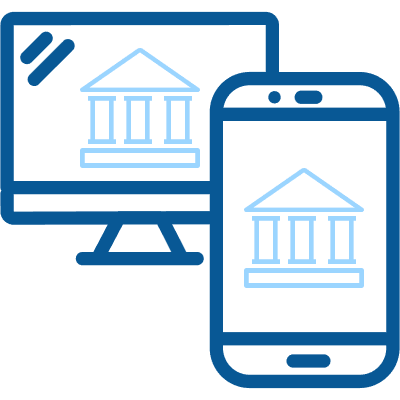 Complete your application on your selected lender's website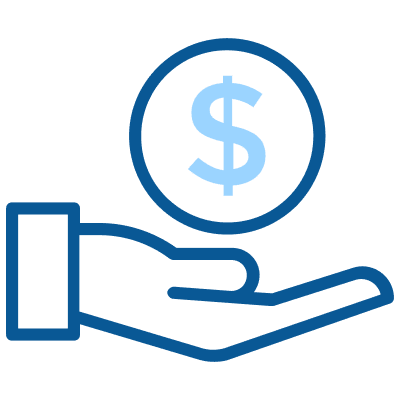 After your loan is approved, your funds should arrive within 1-2 business days2
Check offers
in seconds
Get pre-qualified for loan offers with an easy online form
Won't impact
credit scores
Checking offers will not impact your credit score
Competitive
payment options
Funding up to $100,000 and APRs as low as 6.99%1
Receive
funds quickly
Same-day and next-day available for certain offers2
Learn More About Personal Loan Eligibility
Personal loan eligibility is an important topic to discuss if you are considering a personal loan. You may be wondering, 'am I eligible for a personal loan?' Most adults are eligible for a personal loan, but requirements can vary from lender to lender. Keep reading to learn more about personal loan eligibility.
What are the eligibility requirements for a personal loan?
There are five basic requirements for qualifying for a personal loan and depending on where you sit within the five different requirements, it may determine how big of a loan you can get, what interest rate you will be required to pay, and what other fees you may or may not have to pay.
The first, and arguably, the most important requirement is your credit score and credit history.
– Credit score and credit history: Your credit score and credit history will be instrumental in the loan application process. Do you have recent bankruptcies or home foreclosures that may make a lender wary? Do you have a demonstrated history of missing payments and even defaulting on other loans? Your credit score will reflect whether or not these negative financial events have occurred in your credit history. To qualify for a personal loan, you will absolutely want a credit score above 600. Some lenders may even require a minimum credit score of 620 or 640. That being said, there are still options for a borrower with a credit score under 600. Some lenders have built a reputation for providing financing for bad credit borrowers. Additionally, someone with poor credit may want to consider a collateral loan or applying for a loan with a cosigner to increase their chances of qualifying.
– Income and monthly cash flow: When applying for a personal loan you will need to show proof of employment or proof of income. Some lenders have minimum salary requirements for personal loans, others do not. It really depends on the lender. Many people do not work a traditional job and they may be self-employed. That is where a paper trail of tax filings and bank deposits that spans long periods of time will be the most influential in helping you secure a loan. For a traditionally employed individual, pay-stubs, W2s, and work contracts will suffice.
– Debt-to-income ratio: When a lender examines your income, they will also look at your debts. Where is your money going each month? Do you have many other debts that require a portion of your monthly income? A mortgage, car payments, child support, or alimony? Lenders are going to look at this carefully, and once they complete their analysis they will be able to label a potential borrower with a percentage. That percentage is determined by their total amount of income coming in, divided by the amount they pay to pre-existing debts. The higher the percentage, the less likely you are going to qualify for the loan. Most lenders look for a debt-to-income ratio that is below 36%.
– Collateral: Collateral, which is basically an asset that has a financial value that you can sign away to a lender, is not always required, however, if you have poor credit, it may be required.
– Origination fees: There are many personal loan options that do not require an origination fee, however, if you have less than stellar credit, some lenders may require a certain percentage to be paid upfront to make the loan happen. This is called an origination fee. You either can have the fee taken out of the total loan amount or you can borrow more to cover the costs of the fee. For example, a $20,000 personal loan with a 4% origination fee would cost a borrower $800. You can either have the loan simply pay you $19,200 or you could borrow more to cover the cost.
A personal loan is a big commitment for both the borrower and the lender, that is why these requirements may be in place.
What should I know before applying for a personal loan?
Before applying for any type of financing you should always make sure that you are borrowing within your means. It is never a wise decision to take on more debt than you can handle. A personal loan can do some damage to your credit profile if you are unable to make the payments. Aside from making sure that you are borrowing within your means, you may want to make sure that you are getting the best interest rates. To find some of the best interest rates available on the lending market, it may be a wise decision to explore what online lenders are offering. Online lending has become somewhat popular in recent years for offering below market APRs and for catering to people from all financial backgrounds.
What is the eligible salary to get a personal loan?
Most lending institutions do not actually advertise their minimum salary requirements. This is for a number of reasons. More specifically, they really want to see your debt to income ratio. What kind of cash flow you have. What is coming in and what is going out. You could have a small salary, but with zero debt, and a decent credit profile, you could qualify for a loan that someone with a great salary but large debts could not.
What credit score do I need to be eligible for a personal loan?
Typically, lenders are looking for a minimum credit score somewhere between 610 and 640.This does not mean you cannot qualify for a personal loan with a credit score below 610. There are many lenders who specifically work with borrowers that may have a less than perfect credit history. However, many lenders advertise that their minimum credit score requirements sit around 620 or 630.
What are the 5 C's of credit?
The five C's of credit can be defined as character, capacity, capital, collateral, and conditions.
What disqualifies you from getting a personal loan?
There are several reasons that your loan application could potentially be denied. Maybe you asked for too much money? Maybe your debt-to-income ratio is extremely high and lenders are not all that confident that you will be able to make all the monthly payments on time? However, if one lender denies you, you may be eligible for another lender. That is why one of the most logical approaches to seeking personal financing is to pre-qualify. By simply entering in some personal and financial information into an online pre-approval application, you can find out exactly how much you could qualify for and at what interest rates.
How fast can I get a personal loan?
If you are looking for a personal loan and you decide to use an online lender to finance, you may be surprised to know that many lenders are capable of offering same or next day funding. What is often the case is that a personal loan could be financed in as little as 24 hours. Online lenders have been able to streamline the loan application and approval process, the only limitations being the speed of which banks can accept a wire transfer,
What's the easiest bank to get a personal loan?
USAA and Wells Fargo are some of the easiest banks to qualify for a personal loan with. In most cases though, an online lender is easier to qualify for than a traditional bank. If you have credit challenges you will want to shop around and check offers with realistic expectations. For example, if you have a 600 credit score, you should not expect to qualify for a substantial loan amount with the lowest interest rate.
Is it difficult to qualify for a personal loan?

In general, it's not very difficult to qualify for a personal loan. As long as you have a solid credit score, decent job, and steady income, you will have many loan options available to you. Even if this is not the case, there are many lenders who specialize in lending to consumers who are harder to approve. In addition, you can use a cosigner or co-borrower who has better credit and income than you in order to qualify. 
What is the best reason to give for a personal loan?
Personal loans can be used for many reasons including family vacations, weddings, debt consolidation, home improvements, large purchases, to open a business, or fund a child's education. Personal loans are often a better choice than credit cards due to their low interest rates, flexible loan terms, and fast approval. In some cases, the lender may ask what the intended use for the funds is. If they do, be honest. In addition, if you intend to use the loan for debt consolidation, indicate that, as the lender may be able to help you with the actual process of paying off and consolidating debts. Some lenders offer direct payment to creditors.
How much work history do I need for a personal loan?
While every lender sets their own loan requirements, the general rule of thumb for most types of financing is that borrowers must have at least 2 years of employment history. This is especially true when looking for a home mortgage loan. Some lenders of personal loans have been known to be more lenient when approving loan applications without a stable or lengthy employment history. Personal loan lenders may even count a prospective job as income to qualify for a loan, as long as you have a signed employment contract with a start date.
What do lenders look for when applying for a loan?
Lenders look for a few key indicators of an applicant's creditworthiness before deciding whether or not to extend them a loan offer. Financial institutions must evaluate the credit risk of each borrower in order to protect themselves against loan default.
The most important factor on your loan application is going to be your credit score. Without good credit, you may have a very difficult time obtaining a loan. If your credit is low enough you most likely won't be able to find a loan that you can qualify for at all.
Likewise, if your debt-to-income ratio is too high, or you do not have a steady income or employment history, you may be denied your application for a loan.You may, however, be able to use the services of a cosigner or co-borrower in order to qualify for the loan, depending on the lender.In summary, most lenders consider the following when evaluating personal loan applications:
Debt-to-income ratio
Credit score
Utilization
Income or employment 
Do you need to have a job to get a personal loan?
While you typically need a job in order to qualify for any type of financing, including personal loans, there may be some ways around this requirement. If you have other significant sources of income such as retirement, social security, alimony, and investment income you may still be able to get approved for a personal loan from some lenders.
A stated income loan (or no-income verification loan) requires no submitted proof or documentation to fund your loan. This is often a good option for the self-employed as well as the unemployed, although you may need to provide collateral to secure your loan.Alternatively, you can consider using a cosigner or co-borrower who has a job to qualify.No matter what type of loan you end up receiving, make certain that you can afford to repay the loan balance before you apply, and be sure to budget for your new monthly payments.
How do loan companies verify income?
In most cases, when you apply for a personal loan, a few documents verifying your proof of income and employment should be enough to satisfy the loan company. You may need to submit paycheck stubs, bank statements, and/or tax documents. In some cases you may also need to submit a proof of income letter from your employer.
Some lenders can verify your income by contacting your employer directly and requesting either verbal, email, or fax confirmation. They may also check the employment information on your credit report to see if it matches your submitted documentation. It goes without saying that you should never lie about your employment or income on a loan application.
Lastly, as mentioned above, it's also possible (although challenging) to get a personal loan without income verification through a stated income loan. This type of loan may be a good option for you if you are self-employed or cannot qualify based on your current income.
What happens if you don't get approved for a loan?
If you don't get approved for a loan from a particular loan company, there are a few things you can do. With so many options available, consumers should have no problem finding a loan they can qualify for from another lender. Banks, credit unions, and even online financial institutions are all sources of obtaining financing. Another option is to apply again using a cosigner or co-borrower who has better credentials such as a higher credit score or income. 
Getting pre-qualified reduces your risk of getting denied for a loan. Since a loan application results in a hard inquiry on your credit report, you'll want to avoid submitting tons of frivolous applications. To avoid several credit pulls while comparing offers, visit Acorn Finance. Within 60 seconds or less you can check personalized personal loan offers with no impact on your credit score. 
How can you improve your chances of getting a loan?
To increase your chances of getting approved for a loan, you'll want to make sure you have the highest credit score possible at the time of your application. In addition, you'll want to consider your debt-to-income ratio, current income, and employment history as these are the other factors that potential lenders will look at in determining whether or not to approve you for a loan. Steps you can take to increase your chances of approval include lowering your debt-to-income ratio by paying off debt, increasing your income, and improving your credit score by fixing errors or requesting increases in your credit limits.
What determines how much a bank will loan you?
As mentioned above, there are several things that banks and other lenders look at when deciding how much to loan a potential applicant. Your credit score, income, employment history, current employment, and debt-to-income ratio are all used to paint a picture of your overall creditworthiness and risk to the lender. While each lender sets their own application requirements, you can expect most financial institutions to look at all of this basic information when evaluating your loan application. This information can be used to determine how much you qualify for. Loan amounts can vary depending on the borrower's creditworthiness and financial standing. Personal loans are available for as little as $1,000 and as much as $100,000. Apply for the amount you need and see if you qualify. If the lender cannot approve the full amount they can counter with a lesser amount.
Closing Thoughts
To find out if you are eligible for a personal loan, you should start by checking offers at Acorn Finance. To qualify for a personal loan you should have some credit established and an income source. While there may be other requirements you need to meet, these two are pretty standard regardless of the lender. At Acorn Finance you can check offers from several top national lenders without impacting your credit score. This is a smart and safe way to compare offers and determine what kind of terms you are eligible for.
"The first bank we applied with was disappointing. Your process is easier because of the soft credit inquiry, then you get offers, find the best one, and take it."
Lisa R.
"I was pleasantly surprised how easy this process was. It couldn't have been a better experience. Got just what I need for my home project and would do it again should the need arise."
Drew D.
Virginia | Deck and Roofing
"Your website was really easy to navigate. It was very clear and very simple to use. It was nice to be able to see all the different offers up front."
Sarah G.
"I like the easy online and 100% paperless experience of Acorn Finance. I received my money two days after completing my application."
Bob S.
"It was important to me that I could review my offers without any impact to my credit score, before deciding on the best loan option."
Carol R.
"The process couldn't have been any easier. I filled out a short form that took me less than 2 minutes and within seconds I got multiple offers from lenders."
Mike T.
COMPARE RATES FROM TOP LENDERS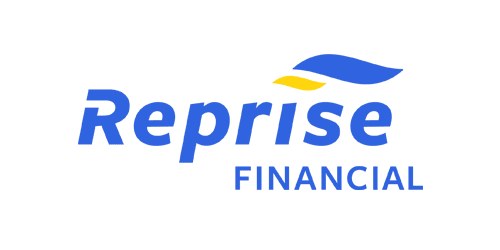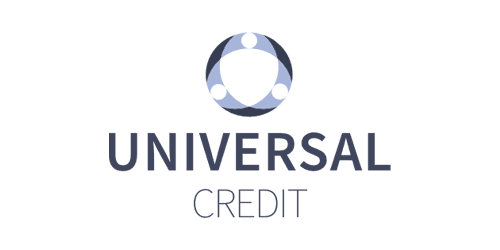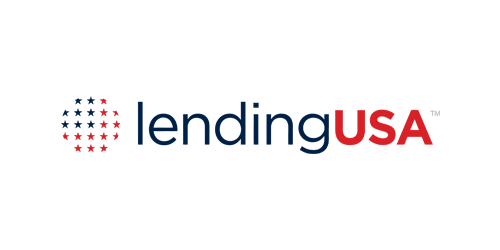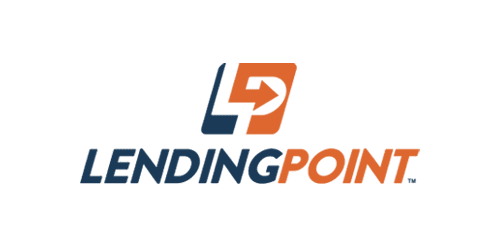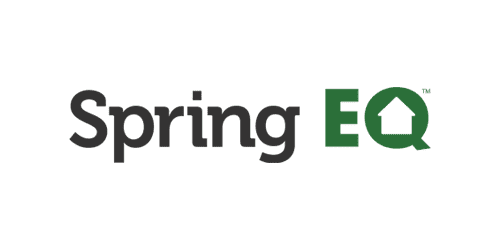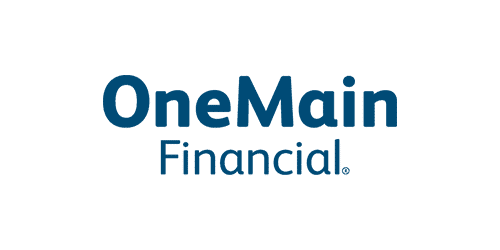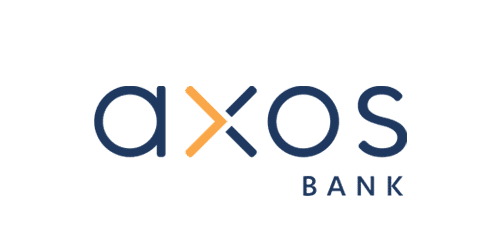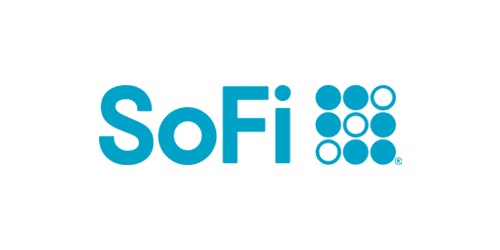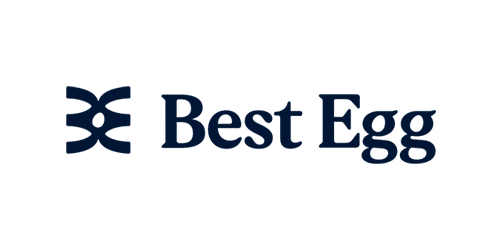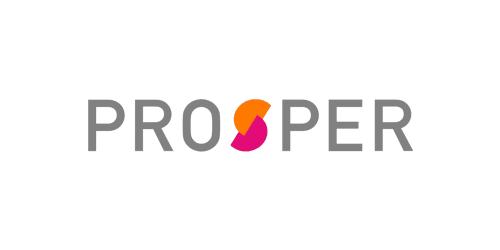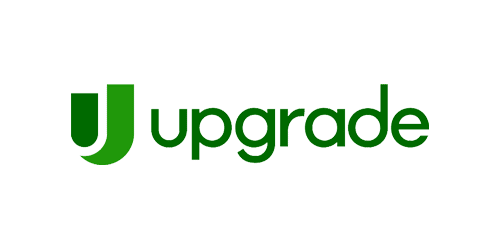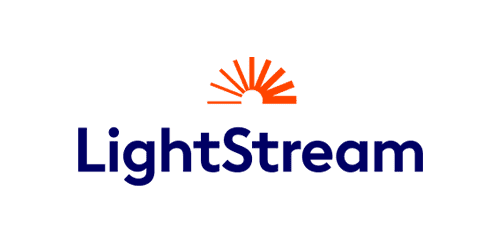 Are You A Contractor?
Stop Thinking & Start Doing with Acorn Finance
Are you a contractor?
Generate more revenue with Acorn Finance.
Offer customers the ability to finance their dreams with zero dealer fees.
Popular home improvement projects
Barn Financing Options
One home, endless possibilities
Personal Loan Information