Post Frame Construction Loans
Get personalized post frame home construction financing rates in 60 seconds, without affecting your credit score.
How much would you like to finance?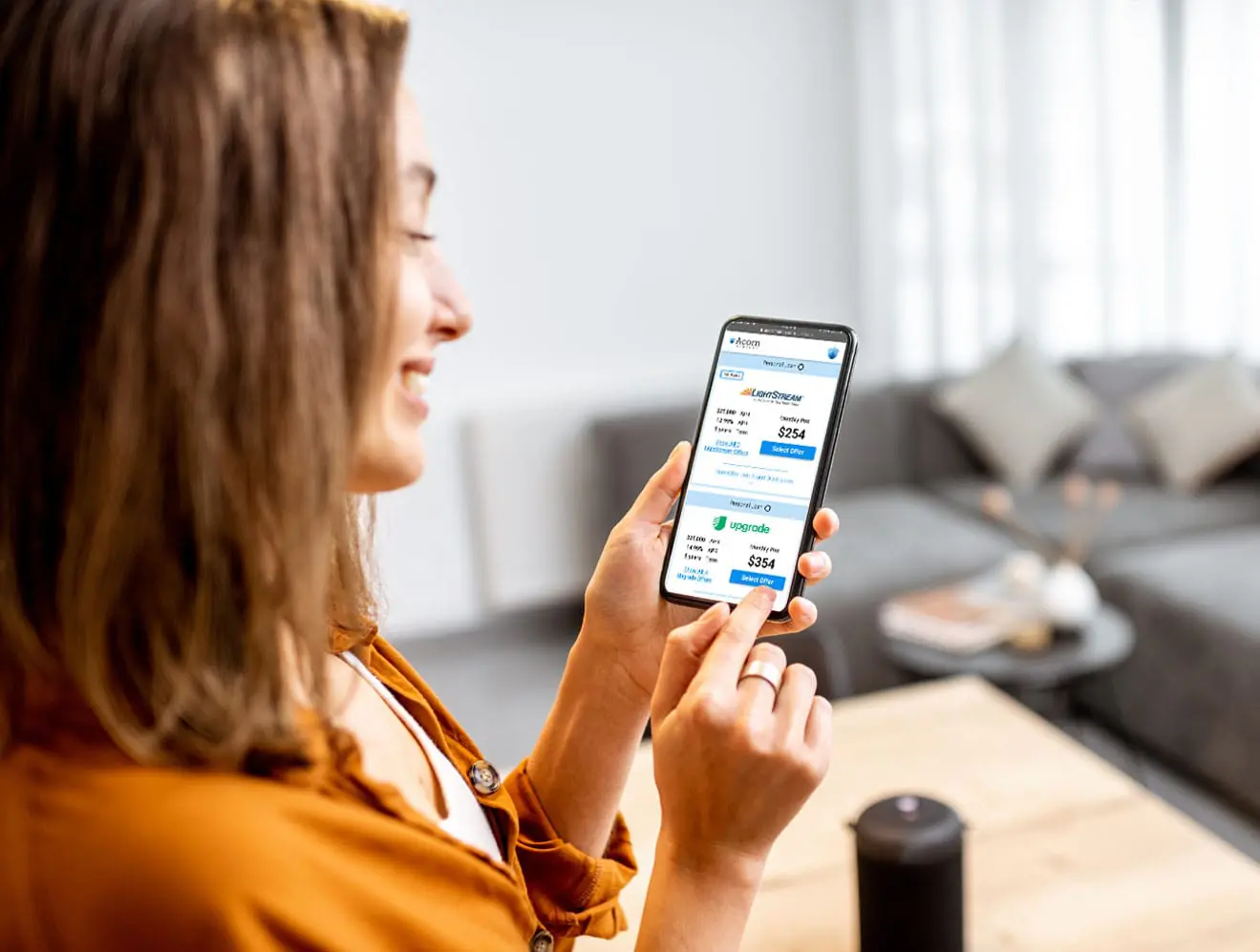 Construction Loan for Post Frame Homes
Are you in the market to build a post frame building, or thinking about renovating an old post frame building but need financing?
Or maybe you're a contractor with a customer that wants to build a post frame building but needs to secure a loan.
No matter what your reason is, let Acorn Finance help you secure a post frame building loan or financing today with zero hassle.
Secure financing for a post frame house or building for up to $100,000, even with bad or average credit. You will also get some of the lowest rates around when financing your post frame structure through Acorn.
Repair your current framing or build a new post frame structure, home, or building today by financing through Acorn Finance.
Check Offers
Quick. Simple. Secure.
Post Frame Home Construction Loans For Contractors & Homeowners
Check Post Frame Home Construction Loan Offers With No Impact To Your Credit Score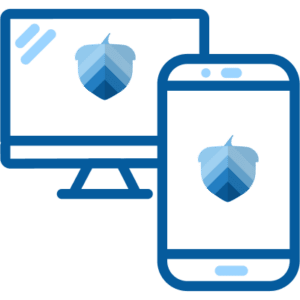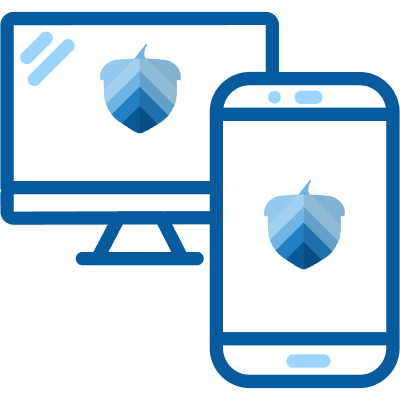 Fill out an easy online form to check for pre-qualified offers with no impact to your credit score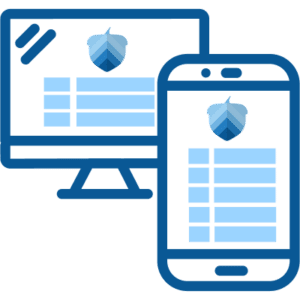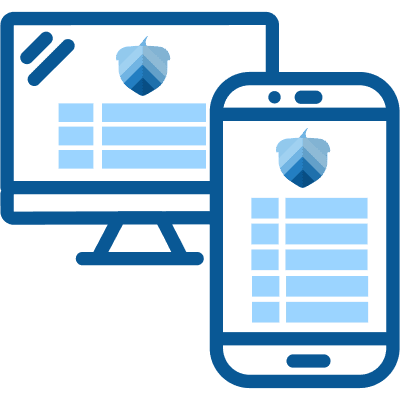 Compare terms and payment options to select the offer that's best for you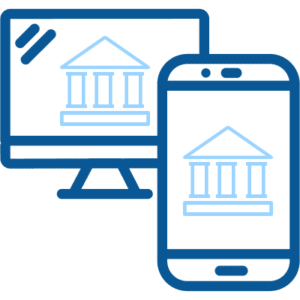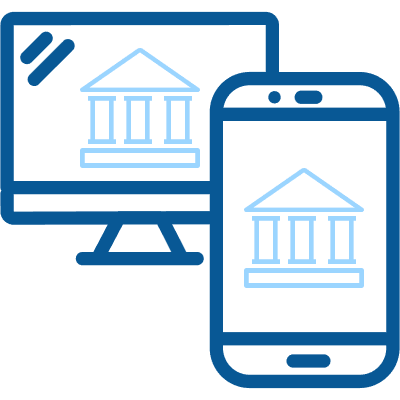 Complete your application on your selected lender's website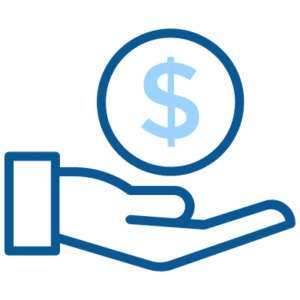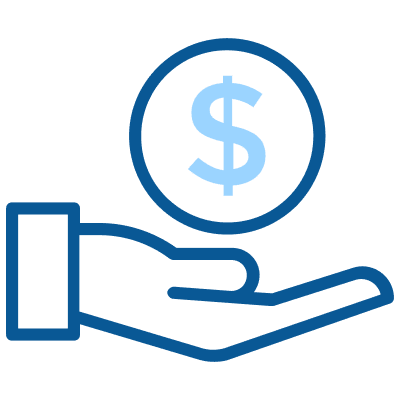 After your loan is approved, your funds should arrive within 1-2 business days2
Check offers
in seconds
Get pre-qualified for loan offers with an easy online form
Won't impact
credit scores
Checking offers will not impact your credit score
Competitive
payment options
Compare rates from our network of lenders
Receive
funds quickly
Same-day and next-day available for certain offers2
Compare Rates From Lenders in Our Network
Post Frame Construction Financing Made Easy
Post frame buildings are a highly engineered wood-frame building method in the construction world. Post frame buildings can offer an inexpensive, efficient, reliable, and strong structure. They can offer a long list of benefits that we are going to review throughout our blog. Post frame buildings can allow clearing spans up to about 100 feet and can be easy to maintain. In most cases, they can be built quickly and offer lower construction costs. They are known to be versatile structures that can be built on multiple foundations to adapt to a variety of climate and site conditions.
Can you finance a pole building?
Yes, you can finance a pole building. Popular options for pole barn financing are unsecured personal loans. Acorn Finance provides an open marketplace platform that features nationally recognized lenders. Acorn Finance lending partners are encouraged to send their most competitive offers because they know you may be receiving other offers. Borrowers can submit an inquiry at Acorn Finance and check offers from lending partners within seconds. Acorn Finance also partners with some pole barn manufacturers or retailers. Whether you visit Acorn Finance online directly or get connected through a partner, you can expect a seamless and hassle free experience.
Financing a pole barn allows you to make payments over time with interest rather than shelling out a lump sum of cash. While paying cash for a pole barn is likely your cheapest option, you may need financing. One of the ways to finance a pole barn is using an unsecured personal loan. If you are building a pole barn on the same property as your home, you may be able to use a secured loan. Secured loans may offer lower interest rates but usually require lengthy application processes. In addition, you'll most likely need to have equity in your home to qualify.
How much does it cost to build a post frame building?
Building costs for a post frame building can vary from project to project. A little later on we will dive into factors that can impact the cost of building a post frame building. For now, we'll keep it simple. In most cases, the most cost effective way to build a post frame building is to use prefab kits or packages. Post frame packages or kits can cost as little as $8,000. The cost of a post frame building depends heavily on the size, features, and materials.
How do builders get financing?
Builders that offer financing can increase revenues and customer satisfaction. So how do builders get financing? Builders can sign up with partners like Acorn Finance to offer customers a network of reputable lenders. Some lenders may be able to directly partner with builders but partnering with Acorn Finance provides more options for customers. The more lenders you have in your back pocket, the more likely you are to close the deal. Not only can Acorn Finance help your customers find financing, they can help with business financing, too. Acorn Finance has lending partners that can provide business loans for startups or small businesses.
What is the cheapest type of house to build?
Tiny homes are one of the cheapest types of houses to build. However, hence to the name they can be pretty small. Despite their size tiny homes can be extremely functional living spaces. However, if you are a family of more than one a tiny home may not be your best option. Post frame houses can be more affordable than traditional houses. In addition, they can be built in a variety of sizes with plenty of design options. In most cases, a post frame building can be built faster than a stick-frame home. The construction is typically much less complicated. Shipping container homes are also on the rise due to their unique styling and affordable building costs.
Which is cheaper: stick built or pole barn?
In most cases, a pole barn is cheaper than a stick built structure. The foundation is one component of the cost savings. Pole barns use posts that are buried in the ground. Stick built barns require a well supported foundation. Stick built structures have a crawlspace foundation and use interior walls for support. While pole barns have no basement or crawlspace foundation and no load bearing interior walls. Builders estimate that about 15% of the costs of building a stick built barn are allocated to the foundation. Regardless of cost, pole barns and stick built barns can both deliver sturdy structures that can serve as year-round residences. Stick frame structures may be more expensive but are known for their design elements and resemblance of a traditional home.
Will banks finance metal homes?
Some banks may finance a metal home. It's likely that you have a trusted bank or credit union that you already do business with. It can't hurt to see if they can finance a metal home. The worst they can say is no. If they are unable to assist with metal home financing, you may want to try using an online lender. Most online lenders have more lenient requirements, thus allowing them to approve more types of loans.
What is the life expectancy of a pole building?
Pole barns have a life expectancy of about 40-60 years. With proper maintenance, a pole barn may exceed this life expectancy. Most pole barns exceed the lifespan of 40-60 years but builders do not want to overpromise and underdeliver. When pole barns do fail, it's usually underground. Buried posts may sustain damage over time such as rot or breakage. The pole barn industry has developed advanced ways to prevent damage to poles. Some builders may place the poles in concrete. This can reduce the stress on the soil while helping the poles strength over time.Post frame buildings can be built on foundations including...
– columns mounted on a monolithic slab
– concrete columns in the ground
– over a basement
Keep reading to learn more about how post frame buildings are built, their benefits, and how to finance them!
How much does a post frame building cost?
All of the factors below can impact the cost of your post frame building. If you are building a 30' x 45' post frame building without insulation it should cost about $26 to $29 per square foot to complete. If you are building the same size building with insulation it should cost about $34 to $37 per square foot to complete. When it comes to estimating the cost of building a post frame building you should consider the following...
#1. Overall size
Depending on the workload of the builder, the size can either increase or decrease the cost. In some cases, the builder may offer a discount for building a larger structure.
#2. Features
While building your post frame structure you will probably encounter a variety of exterior features to choose from such as special exterior doors, pricey wall features, fixtures, wainscoting, and so on. The more exterior features that you upgrade, the more your project can cost.
#3. Insulation
Insulation can impact the cost of your post frame building. Insulated post frame buildings typically cost more. Below we have a comparison of insulated vs. uninsulated costs.
#4. Location
Location can impact the cost a few different ways. The first being freight. If materials need to be transported a longer distance it can cost more. Next, construction costs in certain areas can be higher. Lastly, if your location is not very accessible this can also impact the cost.
#5. Site
If your site needs additional excavation the cost can increase. In most cases, site preparation only includes leveling the footprint. Post frame buildings usually do not require a standard concrete foundation. This can make site preparation much less extensive than comparable methods.
#6. Timeline
If you need your project completed in a rush you can usually expect to pay more.
Can you finance a post frame building?
Yes, you can finance a post frame building. One of the easiest loans to apply and qualify for is a personal loan. Personal loans can be used for post frame buildings or just about anything else you would like. Most lenders offer personal loans up to $100,000 with rates starting at only 6.99%. Acorn Finance is a reliable source for receiving personalized personal loan offers. You can submit one application – that will not affect your credit score – and receive multiple personal loan offers within seconds!
Post frame buildings vs pole barns: what is the difference?
Post frame building is a common construction method used for creating pole barns. If you would like to secure pole barn financing, Acorn Finance can help with that too.
Why should you build a post frame building?
Post frame buildings can be quicker, less expensive, and built to stand against harsh conditions making them a very good option. Whether you are building for residential or commercial purposes, they can be ideal for buildings of any size and any location. Let's look at some of the benefits of building a post frame structure...
#1. Lower cost
Post frame buildings usually require less material, less preparation, and less labor than traditional structures. This means they are usually much less expensive than comparable options. In addition, they can be more energy efficient to maintain.
#2. Strong & durable
Post frame buildings can withstand most weather and wind conditions. They have solid posts that should be anchored about 4 feet into the ground with additional reinforcement.
#3. Long-lasting
Post frame buildings have posts that should be anchored into concrete piers or metal sleeves. This helps to protect wood from underground moisture and other environmental factors. They are pretty easy and inexpensive to maintain overtime. As long as you do regular maintenance your post frame building should last you a long time.
#4. Curb appeal
Post frame homes can be customized with attractive exterior features such as brick, adobe facades, wainscoting, and more. In addition, you can spruce up the curb appeal with attractive landscaping design. You should fit right into the neighborhood with your post frame home.
Can you get a construction loan for a post frame home?
In most cases, construction loans for post frame homes are not the same as traditional home loans. However, some lenders may offer alternative construction financing for post frame homes. If you need to borrow money to build a post frame home you should look into using a personal loan.
Are post frame buildings strong?
There are many benefits to having a post frame building constructed for commercial or personal use. Benefits include cost-effectiveness, energy efficiency, sustainability, durability, design flexibility, and overall strength.
Post frame buildings are incredibly strong. The columns in a post frame building go all the way into the ground, making the building extremely stable. The horizontal girts that connect the post columns make a diaphragm system to create additional strength and support to withstand the weight of snow and the force of heavy winds. Combine all this with a direct attachment of the trusses to the post columns, and you have an exceptionally strong structure.
In addition to a post frame building having superior strength, it can be constructed rather quickly. Quick construction and assembly will save you time and money in the long run.
How long do post frame buildings last?
A post frame building can be expected to last at least 40 to 60 years. If there is proper drainage in the structure and the building is kept free of standing water, the treated wood posts can last up to 60 years. The poured concrete should last the same amount of time with dry conditions.
Why are post frame homes cheaper?
Post frame homes are cheaper for several reasons. First, the cost of the foundation is much cheaper because usually post frame homes are built upon a concrete slab foundation rather than a full basement foundation. Also, when using a concrete slab as the foundation, the order of construction is flexible. You can decide to pour the slab after the posts have been secured into the ground, or you can pour the concrete slab and then anchor the posts into the slab itself.
Post frame homes do not require interior support walls, thus reducing the amount of materials and labor you need to pay for.
The time it takes to construct a post frame home is much less than a traditional home. With less framing work, less labor is required which saves both time and money.
One last thing to consider about why post frame homes are much cheaper than traditional homes is that due to their easy assembly, some individuals can do most of the work themselves. If you are willing and able you should be able to assemble a post frame building on your own with the right tools.
How do you insulate a post frame building?
There are several ways to insulate a post frame building. When building a post frame building you should consider different types of insulation and methods. Some options may improve energy efficiency, reduce energy costs, and may actually qualify you for tax credits.
That being said, an example of one good way to insulate a post frame building is to first, add building wrap. When adding building wrap make sure it is well sealed, and that you tape all the seams and if you spot any tears.
You can then install an interior set of wall girts and apply a two-inch or thicker high R insulation sheeting inside of the girts.
For the ceiling, once it has been drywalled, you can have insulation blown in on top. You should aim for at least 15 to 20 inches of insulation.
Will banks finance post frame buildings or homes?
Yes, most lenders and banks will finance post frame buildings or homes, but they might not do it in the way of a traditional construction to permanent mortgage loan.
If you are considering installing a post frame building on your property to provide additional storage, to create a workshop, or to create a fun place to hang out with friends and family, you can always take out a personal loan.
If you are considering a personal loan for post frame building construction, you should check offers at Acorn Finance. Acorn Finance has top national lenders that specialize in home improvement loans. When you use a personal loan, there are less restrictions. Essentially you can use the funds on just about anything, as long as there are no spending restrictions.
You can use the funds to pay for the material upfront and do all the construction yourself if you prefer. Or you can pay a professional to construct your post frame building from start to finish. With a personal loan, you have flexibility that you might not get with other loan types.
Can you finance a post frame building online?
Yes, you can finance a post frame building online. It may actually become your preferred method of securing financing once you have had some experience shopping for lenders via the internet.
Looking for financing online can give you access to many lenders that you may not have had access to through traditional methods. Just the sheer number of lenders online alone creates an advantage for borrowers. Lenders that specialize in online loans, understand the competitive nature of their marketplace. As they compete for business, they know they have to issue competitive offers.
At Acorn Finance you can check personal loan offers online within 60 seconds or less with no impact to your credit score.
If you choose to use a prefab post frame building, you may be able to place your order online and do the financing online. There are some retailers that offer online shopping and ordering for prefabricated post frame building kits. In some cases, retailers may even offer their own financing options. If they do, you should explore their offer but always compare it to other offers.
How long can you finance a post frame building for?
The type of loan you use for post frame building financing can impact how long you have to repay. In addition, the term can depend on you as a borrower. A borrower with good credit may qualify for a longer term than a borrower with less than perfect credit. At Acorn Finance, our lending partners can offer personal loan terms up to 12 years. If you think you'll need longer than 12 years to repay a loan, you'll probably need to seek out another option.
If we use average costs of building a pole barn we can estimate monthly payments with a 12-year personal loan term. The average cost range for a 30'40 or 4 car garage pole barn is between $8,000 to $20,000. Let's say you finance $15,000 at 6.99% for 12 years. This would leave you with a payment around $155 for 144 months. To qualify for a 12- year term you may need to borrow more than $15,000. So let's say you build a 60'100 pole barn. On average a 60'100 pole barn costs between $30,000 to $65,000. Let's say you borrow $50,000 at 9.99% for 12 years. This would leave you with a payment around $598 for 144 months. To determine how long you need to repay a pole barn you should check personal loan offers to see what you qualify for.
Is it cheaper to build a garage or pole barn?
A pole barn will almost always cost much less than building a garage. This is because a garage is a stick-built construction item and a pole building is not. The foundation for each type of building can change the cost that needs to be invested greatly and you will find that a pole barn, with its lack of foundational support pad, will cost you less to build in almost every instance.
Pole barns use poles that have been inserted into the ground to hold up the weight of the walls and the roof, while a garage is supported on a concrete pad that must be poured. Concrete itself is very expensive, and the process to affix a building to a concrete pad can be quite spendy as well.
Think of building a garage as building a small home and you will see why a pole building would be much cheaper. There are also differences in the time involved in each of these build types which can lead to a much more expensive process if you are having someone build the building for you.
How long will a metal barn last?
The question of how long a metal building will last is not so much about how long will metal last as it is about the foundation underneath the metal of the building. If the building is a pole barn, it should last for 15-20 years. If you have built a stick-built foundation for your metal siding to hang on, this could last for as many years as you would like it to with proper care and maintenance.
No matter which kind of building you have constructed for your metal exterior, you will have to provide upkeep and maintenance as needed to the building for its longevity. There is no exchange for proper care of these kinds of buildings and you cannot assume that a metal building will not need the same care as any other kind of structure. This can be particularly true if you use the building for tough work processes or to house livestock of some kind.
What is the difference between a post frame building and a pole barn?
Post frame construction is the process of creating a pole barn that is supported with posts and a frame made of wood rather than metal or other kinds of poles sunk in the ground. This is a common choice for any kind of structure that will house animals as the pole construction is not often sturdy or safe enough for this application.
Pole buildings are more commonly used to house vehicles and other kinds of storage items that will not be pressing against the walls or leaning against the frame. For any other kind of use that could lead to pressure being leaned against the walls, you will need to use a post frame model for added stability and longevity of the building.
What are the advantages of post frame buildings?
Post frame buildings are an affordable option that offer a variety of uses. This is a construction model that is used for all kinds of municipal buildings as well as in parks and other outdoor spaces just like it is used in agriculture.
Post frame buildings are a great choice for many applications as they are so easy to construct and they do not cost much. They are also very durable which is an added benefit when compared to a pole building of the same size that will need more maintenance. Post frame construction is a popular choice for storage and farm buildings. You can even spruce up the styling by adding siding to your post frame building. Post frame buildings are versatile, easy to maintain, and offer customized design options.
What are the disadvantages of post frame buildings?
Post frame buildings are not always the right style of building for some people's preferences or needs. You might want to save money but you also might need to have a foundation that is placed under the structure in question. This means that you cannot use a post frame as your building model. Alternatively, a post frame building may not offer the design or features you are looking for. If you are looking to use a post frame building as a primary home, you may be willing to spend more money to have a fancier design.
You may also find that the interior is harder to alter to anything other than an open warehouse style arrangement due to the nature of the building materials that are used to create this kind of structure. You will also not be able to have a basement or a lower level in this kind of building due to the lack of a foundation.
In most cases, however, the disadvantages of this kind of building would not apply to your uses or needs for the post-frame construction to be used. Post frame buildings are not commonly used for anything other than practical outdoor storage buildings or farm buildings and you would not be likely to need to add a lot of curb appeal or exciting interior designs to this kind of building. Likewise, there would not commonly be a need to have a foundation under this kind of building either and so the question of whether or not you can have a basement would be less of an issue as well. These are not buildings that will be used for any kind of living space in most cases and therefore most of the detractions that you can list would not be a part of your considerations for building this kind of space with this kind of construction method.
Are post frame buildings safe?
Post frame buildings are very safe and durable which is why they are used in so many agricultural applications. They are easy to construct, low-maintenance, and easy to care for. They are also much more stable and durable than their pole building counterparts which can be prone to more issues related to weather and wear and tear.
This is a very strong method of construction that is improved over the pole building arrangement with poles just sunk into the ground. There are fewer stability issues with these kinds of buildings and it is much easier to provide repairs and maintenance to them due to the way that they are built. When using them in an agricultural reality, there can be damage done to them by animals that could render them unsafe, but this is very common if proper maintenance is done on these buildings throughout their usable life span.
If you are on a limited budget, you should not cut corners during construction. This can lead to safety hazards. Taking out a loan for a post frame building is a better option, as long as you can afford the monthly payment and lock in competitive terms.
Can you finance a pole building with a low credit score?
You might have been looking at your property and wondering how you can make better use of it. Maybe you need a garage, workshop, barn, home, man cave, or she-shed. While a pole building can be considerably cheaper than other types of construction, you will still be spending a fair bit of money to make your dream a reality. Some people have significant savings and will pay cash for some or all of the project. Some people need to borrow. As you may know, borrowing is easier to do if you have a good credit score. If your credit score is low, you may find you have some challenges getting financing. Before you apply for financing, you should have a ballpark estimate of what your pole building will cost.
So, how much does it cost to build a pole building? It's hard to say since there are so many variables including the size and finishings you want in the building. On average, you are looking at $35,000-$70,000. This includes a concrete floor and basic finishings.
Here are the steps to take if you need financing but think your credit score is low:
Check your credit score. A FICO score between 300-579 is considered poor or bad. A FICO score between 580-779 is considered fair. Having a credit score of less than 550 can make it very difficult to get financing. A score between 550-579 will be a bit easier but your rates will be higher than if you have fair credit.
Apply for an appropriate loan amount. When applying for financing, you will need to know how much money you need. Get your plans done and an accurate estimate of your costs. This way you will know how much you need and won't run short of funds. Knowing your costs is important because if you have a low credit score, you may not be able to borrow as much. For example, if your credit is bad, you may be able to get a $25,000 personal loan but unable to get a $75,000 personal loan.
Check offers and shop around. Once you know your credit rating and how much you need, the best thing to do is shop around. With a low credit score, you can expect your rate to be higher than if you have a good, very good, or exceptional score. You will want to make sure you get the lowest rate possible because it will make a difference in your payment. Check the fees such as origination fees and prepayment fees. It's best to eliminate those if you can.
Getting financing for a pole building if you have a low credit score is possible. It may take a bit of effort on your part, but that effort should benefit you in the long run.
How do you finance a metal building without a credit check?
There are a couple of options when it comes to financing a metal building without a credit check. One way you can do this is to look into a rent-to-own program. Companies that sell metal buildings will often offer a rent-to-own program so that you can finance your purchase without a credit check. The rent-to-own program usually requires a small payment upfront and the financing of the balance with monthly payments. Once you have made all your payments, you own the structure. This program often offers the option of paying it off early without any fees or penalties. No credit check financing may still come with fees and interest charges. You will want to look into the costs, not just the monthly payment.
What is the best way to finance a pole barn with bad credit?
One of the best ways to finance a pole barn with bad credit is to use a personal loan.In most cases, personal loans are unsecured, thus allowing you to borrow money without risking a valuable asset. With a bad credit score, it is still possible to qualify for a personal loan. While you may not qualify for a significant loan amount, you may still be able to finance some or all of your pole building. If you can qualify for a personal loan and maintain on-time payments, you can improve your credit score. If you have bad credit, you can expect to pay higher interest rates and fees. You will want to shop around and find lenders that specialize in helping borrowers with fair or bad credit. Most lenders have minimum qualification requirements that they can share with potential customers. At Acorn Finance, you can check personal loan offers from top national lenders that can help a wide variety of borrowers. Your credit score will not be affected by checking offers at Acorn Finance.
If you can't qualify for an unsecured personal loan, you might still be able to get financing. A lender may be willing to extend you a loan if you provide collateral. You need to be aware though, that if you don't make your payments, the lender can seize your asset to settle the debt. Another way you may be able to qualify for a loan is to apply with a cosigner that has good credit. Lastly, if you have equity in your home, you can look into using the equity in your home to secure the financing for a pole barn.
Is it hard to get a post-frame construction loan with bad credit history?
Getting any loan or financing with bad credit can be a challenge. Lenders consider your past payment history as an indicator of how you will pay your loans in the future. If you didn't pay your debts reliably in the past, they think that you probably won't pay them reliably going forward. That doesn't mean that getting a post-frame construction loan with bad credit is impossible. If you have a bad credit history that is very recent, you may not qualify. However, if your bad credit history is in the past and since you have some positive remarks to show for, you may qualify. Ultimately, the best decision is usually to work on improving your credit score and history before taking out a significant loan.
Which lenders offer pole-building loans for low credit scores?
Some lenders specialize in helping borrowers with bad credit. However, they may still charge high interest rates so you will want to shop around and read the fine print. As you narrow down potential lenders you will want to verify that they can offer post-frame construction home financing.
If you need a significant amount of money for a construction loan for a post-frame home, you can check FMC Lenders. They don't have a minimum credit score and don't require proof of income. They use your stated income for qualification purposes. Be aware though, that the rates tend to be higher than other lenders, and the amortization shorter-generally up to a maximum of seven years. They also want a downpayment of 20%-30%.
TD bank is another lender that may offer pole building construction loans for low credit scores. The credit score required to qualify varies because they take several factors into account, such as your income and downpayment. Their amortization can go as long as 30 years and the downpayment required can be anywhere from 0%-20%, depending on whether it's a government-backed loan or a traditional loan.
An unsecured loan may be your best option. Acorn Finance has a variety of lending partners that can help borrowers with low credit scores in some instances. If you have 60 seconds to spare you can check offers without impacting your credit score. This can be a good first step toward securing the financing that you need.
Conclusion
Post frame buildings are an affordable yet attractive option that can be financed using a personal loan. Whether you have good credit or bad credit you can qualify for a personal loan. Acorn Finance partners with dozens of reliable lenders that can work with all credit types.
How Does Acorn Finance Compare?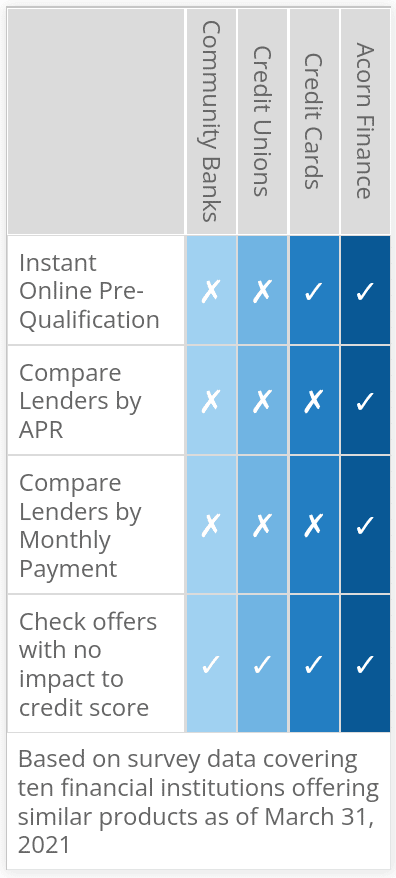 Compare Rates From Top Lenders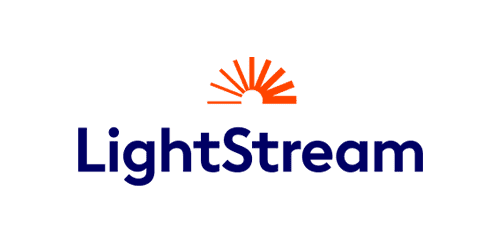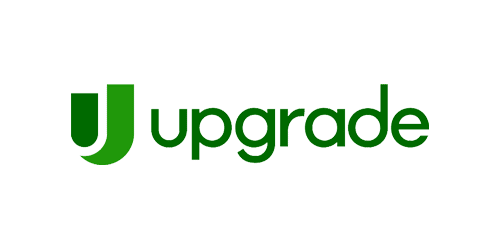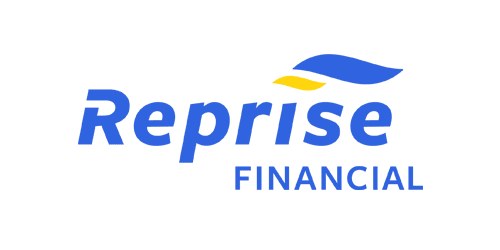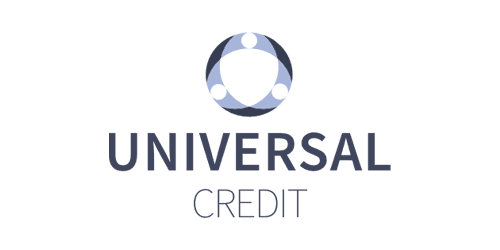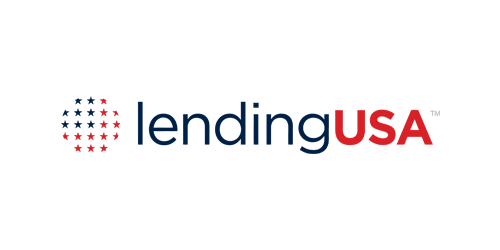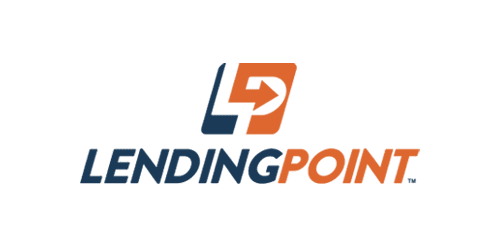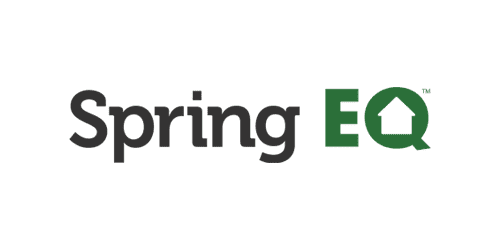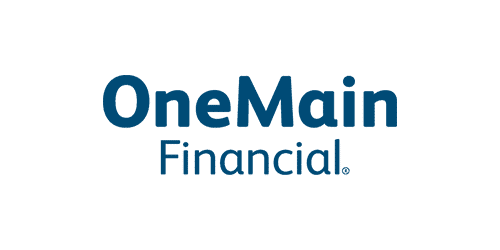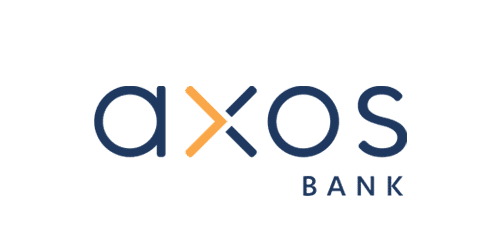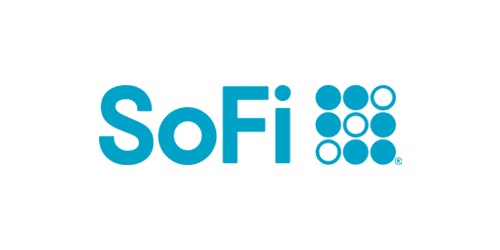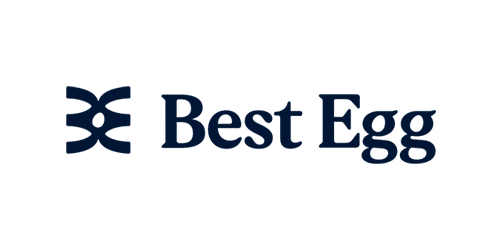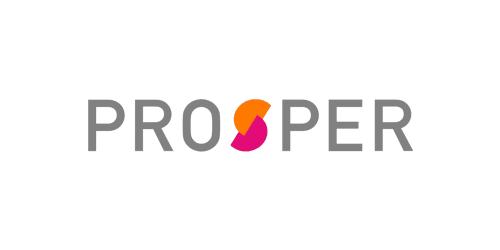 Post Frame Construction Loan Calculator
Are You A Contractor?
Don't let post frame construction loans slip away.
Finance more projects with easy, affordable post frame structure financing options for your customers.
Get Started
Popular Home Improvement Projects
Barn Financing Options
One home, endless possibilities
Personal Loan Information