IVF Financing
Compare monthly payment options from several lenders in under 2 minutes.
How much would you like to finance?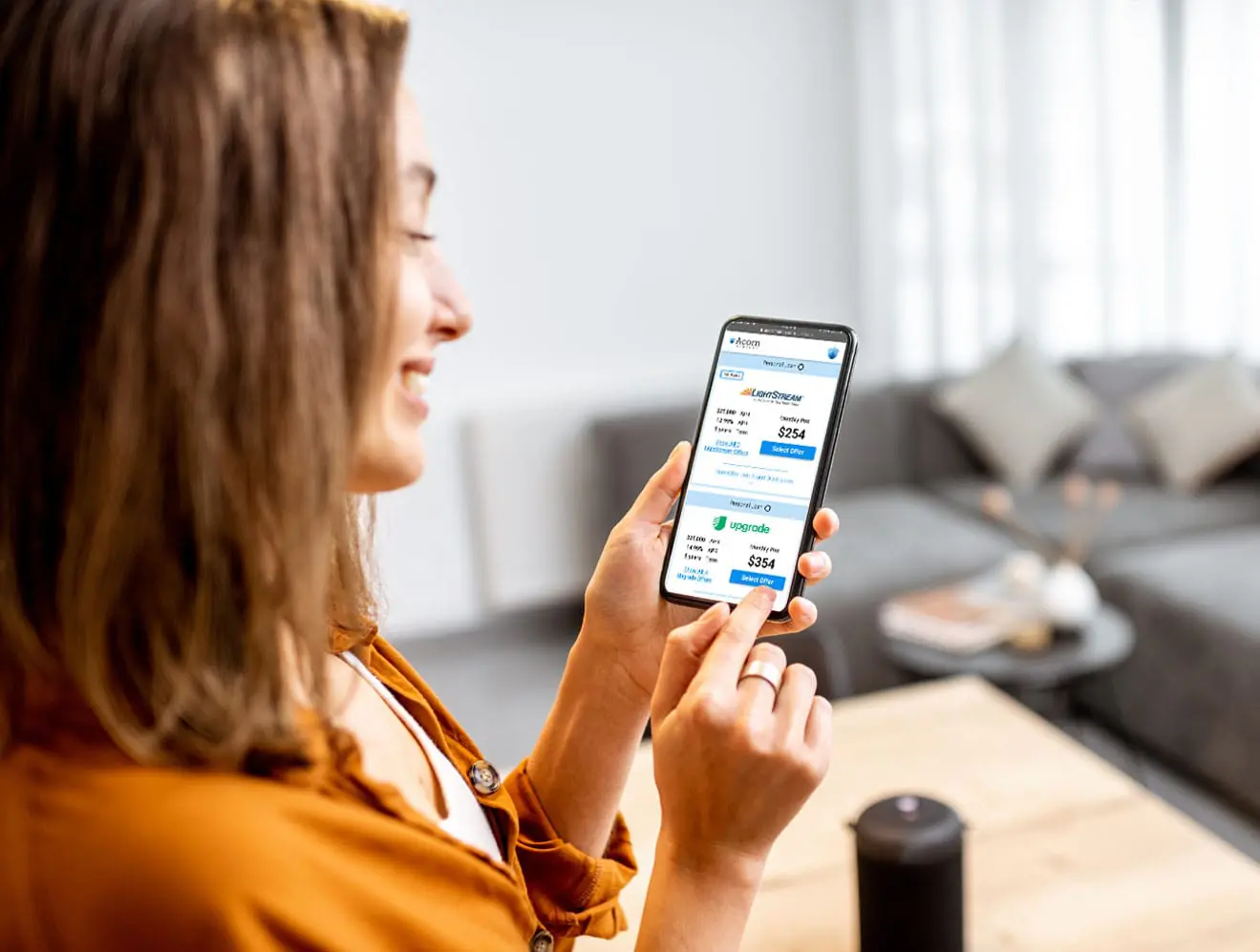 Personal Loans For IVF
IVF financing options have pros and cons which differ from lender to lender. Choosing the best option for you will depend on what you want and how quickly you want a loan. Personal loans can help families afford the IVF treatment they desire. Personal loans can offer loan amounts up to $100,000 with low interest rates. In most cases, you can apply for a personal loan online. IVF can be an emotional process and the financial burden of it can cause extreme stress. The ability to budget your finances and explore financing from the comfort of your own home is preferred by most.
Check Offers
Quick. Simple. Secure.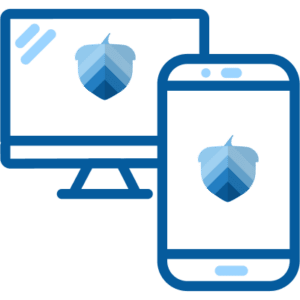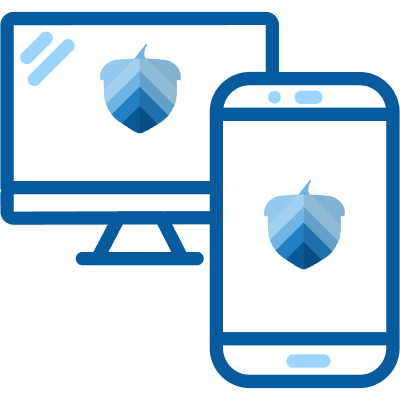 Fill out an easy online form to check for pre-qualified offers with no impact to your credit score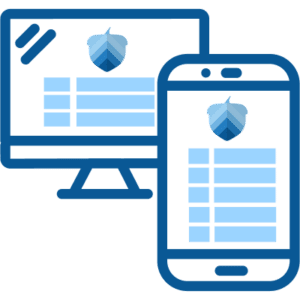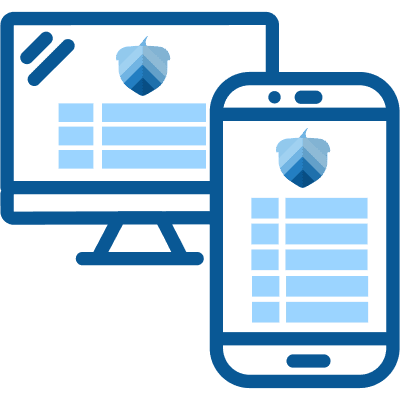 Compare terms and payment options to select the offer that's best for you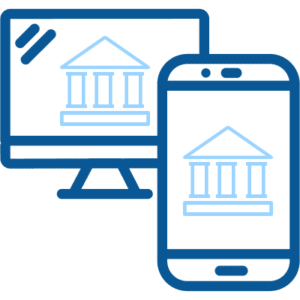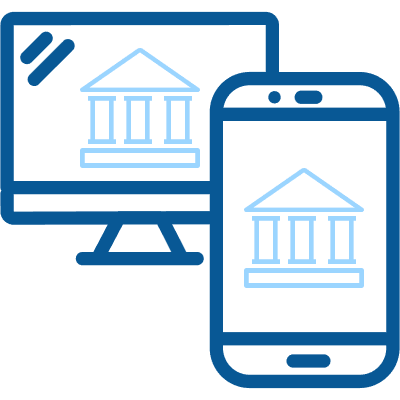 Complete your application on your selected lender's website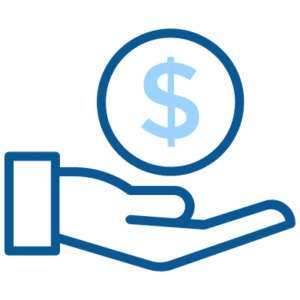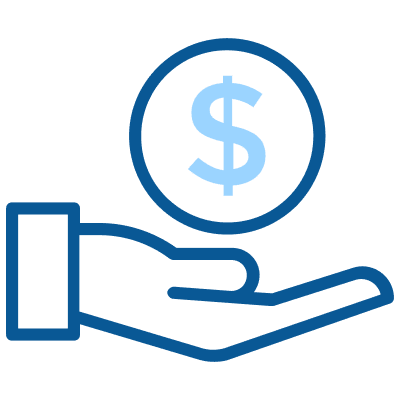 After your loan is approved, your funds should arrive within 1-2 business days2
Check offers
in seconds
Get pre-qualified for loan offers with an easy online form
Won't impact
credit scores
Checking offers will not impact your credit score
Competitive
payment options
Compare rates from our network of lenders
Receive
funds quickly
Same-day and next-day available for certain offers2
Compare Rates From Lenders in Our Network
Learn More About IVF Financing
Planning for IVF financing can help get approval and manage ongoing costs. The first thing to do is check your credit score. Getting a loan with a low-interest rate will be easier if you have a good credit score. Conversely, if your score is not the best, it can be to your advantage to work on increasing it.
Can IVF be paid in installments?
In Vitro fertilization (IVF) is often quite expensive, so many people carefully consider their options regarding how to pay for it. You can pay for an IVF treatment loan in installments. Let's look at the four common ways families can pay for IVF treatment, two of which will have installment payments because they're loans borrowers need to pay off in a specific amount of time.
#1. Cash. Those who have available cash on hand might choose to pay for their IVF treatment this way. There are several benefits to using your own money. IVF can be a long stressful journey. If you can avoid taking on more monthly payments from financing, it can make the process more enjoyable. In addition, paying cash is the cheapest option. There are no extra charges when you use cash. Loans often have additional charges such as application fees, interest expenses, or origination fees. The downside to paying cash is that you may deplete your savings account which can put you in a financial hardship if an emergency arises.
#2. Line of credit. IVF can be an unpredictable process. Some families have to go through several rounds of IVF before being successful. Some people will use revolving credit like a line of credit to pay for IVF treatment. Lines of credit allow you to draw down the amount you need, and you can reaccess the limit once you've paid back what you originally borrowed. Payments are monthly and consist of interest and a small amount of principal. The payment is not like an installment loan designed to have your loan paid off within a specific time period. Using credit can be advantageous because of the flexible access to the approved limit. If you don't need to use the total amount, you can draw down what you need. If you need to borrow from it again after you have paid it down, you can do that without reapplying. On the downside, if you use too much of your line of credit without repaying it quickly, your credit score may drop as your debt-to-income ratio increases.
#3. Installment loans or personal loans.Installment loans are another option to pay for IVF treatment. This type of IVF financing will advance the borrower a lump sum for the amount they have been approved for. An installment loan will have a set rate and term. Payments are designed to have the loan paid off within a specific time frame and consist of principal and interest. Installment loans provide the borrower with the total amount of the loan upfront, and the payments are set to be manageable for the borrower's budget. As with any loan, you'll pay interest on the amount borrowed, possible fees, and have a monthly payment.
#4. Clinic financing. Some clinics offer IVF financing, either in-house or by referring patients to a financing provider. Applying at a clinic can be a quick and efficient way to get IVF financing. Borrowers can make monthly installment payments to pay off the loan. The disadvantages can include needing a minimum credit score, having a downpayment for the treatment, the rates can be pretty high, and sometimes these loans have fees.
What kinds of IVF financing are there?
Let's look at some available options to use IVF financing to pay for treatment. One option is to find out if the treatment provider offers in-house financing or offers fertility specialist loans. Fertility specialist loan providers work directly with clinics to assist with the financing needs for IVF. Two examples of dedicated fertility specialist loan providers are CapexMD and Future family. If the borrower is approved, the lender directly pays the clinic's funds.
Some lenders offer medical loans or loans for IVF financing. Lightstream and Sofi are examples of two lenders who provide these types of loans. While they are not dedicated IVF loan providers, they offer loans for this purpose and can be a good option for borrowers.
You can also apply for a personal loan through a bank or credit union. Personal loans are not specifically for IVF financing, but borrowers can use them for that purpose. Lenders advance the proceeds to the borrower, and the borrower can use them to pay for the IVF treatment.
What is the best way to finance IVF?
At Acorn Finance, you can check offers from top national lenders with no impact on your credit score. Acorn Finance has lending partners that can fund personal loans in as little as one business day, although funding times can vary.
Getting IVF financing from a fertility specialist lender or clinic can be a good option too. The disadvantages of doing this are there can be fees to apply and fund the loan. Sometimes rates can be higher than a personal loan, and some lenders have minimum credit score requirements.
How can you prepare for IVF financing?
Planning for IVF financing can help get approval and manage ongoing costs. The first thing to do is check your credit score. Getting a loan with a low-interest rate will be easier if you have a good credit score. Conversely, if your score is not the best, it can be to your advantage to work on increasing it.
Next, you'll want to know how much you need to borrow. Over 70% of patients need two or three treatment cycles, with a basic IVF treatment costing about $12,000. So the amount you need to borrow will depend on how many treatments you need and if you're planning to put some of your cash towards it. If you have an insurance plan, check if your plan covers IVF treatment. If there is some coverage, you might be able to borrow less.
Find out how much loan payments will cost and see if the payments will work within your budget. If the treatment is successful, you'll have other costs once the baby is born, in addition to the loan payment for the IVF treatment. Knowing you can manage all your expenses can help make things less stressful.
What Does an IVF Loan Cost?
The cost of an IVF loan depends on the amount you borrow, the interest rate, and any fees associated with the loan. Factors that can increase the cost of your loan include:
High-interest rate
Large amount
Taking a longer term to pay it back
Origination and other fees
Loan providers should disclose the loan costs to you, so you know how much the loan will cost you. Your qualification letter or approval letter should include your interest rate and any other fees associated with the loan. Some loans may have no fees, while other loans may have several fees. It's important to compare total loan costs rather than just interest rates and payments.
Who Should Get an IVF Loan?
Getting any loan, including an IVF loan, will depend on the borrower's circumstances. People who need IVF treatment often find the cost very high and need a loan. Generally, getting an IVF loan is very similar to getting any personal loan:
Patients with a good credit score. It helps to have a good credit score. You'll have an easier time getting an approval and should qualify for lower rates than a borrower with a fair or poor credit score.
Ability to repay. You need a source of income that will cover the cost of loan payments and other expenses you have. Typically, income comes from employment, but some people have investment income or other sources that they use to live on. Having a steady, stable source of income will help ensure that you can make your payments as agreed.
You will also want to make sure you can afford the monthly payment. The inability to get pregnant naturally can cause enough hardship in your life. Drowning yourself in financial debt as a result can only make things worse. Struggling to make loan payments of any kind can be really stressful. However, some people will get around this by saving more money to borrow less or finding a way to increase their income.
What is a Fertility Specialist loan?
A fertility specialist loan provides financing for fertility treatments. Lenders usually partner with fertility clinics, and you can apply for a loan through the clinic. Having lenders who specialize in financing IVF treatment can be beneficial since they understand the process and everything involved. In addition, they pay the clinic directly in most cases, so the borrower doesn't need to worry about paying the clinic themselves.
Often, they want borrowers with a good credit rating, so it can be difficult for some borrowers to qualify for a fertility specialist loan. Additionally, these loans can have higher interest rates than personal loans. They also might charge fees to apply, adding to the loan cost.
Where can you get a Fertility Specialist loan?
You can apply directly to a fertility specialist loan provider, or, in some cases, you can apply directly through the fertility clinic you are working with. Two providers of fertility loans are Capexmd and Future family. In both cases, you can apply online for pre approval. If you get an approval for the loan, funding usually takes place within a day or two, although funding times can vary. Sometimes you can apply through the clinic too, but you may need to check if the clinic is part of the lender's network.
What is an IVF grant?
Some organizations offer grants to people who have been diagnosed as needing fertility treatment but don't have the funds to cover the costs. Because the costs of treatment can put a financial strain on people seeking IVF treatment, a grant can be really helpful if the applicant qualifies. Each program has different criteria to qualify, but since you don't need to repay a grant, it's worth applying if you meet the requirements. In addition, researching the various options can give people seeking IVF treatment insight into what's available and what they might qualify for.
How do you qualify for an IVF grant?
Qualification depends on the organization issuing the grant. There may be a minimum age requirement, such as 18, and some have a maximum age limit. Applicants for most organizations need to be a U.S. citizen, a permanent resident, or in a relationship with a U.S. citizen. Some grant providers only offer grants to people within a certain distance of the organization.
Others are specific about the clinic or clinics the recipient must seek treatment from. Most require proof of infertility from a medical professional, and some want confirmation that the potential recipient is in good physical and mental health. If you seek a grant, the organization might ask you to prove that you don't have the income or resources to pay for IVF treatment. Some providers have a maximum income limit, too, meaning that if you earn over a certain amount, you won't be eligible for a grant. You may be asked to prove you have no medical insurance or that your plan doesn't cover IVF treatment. There are grant organizations that only consider applicants of a particular faith as well.
As you can see, some items are pretty standard such as being a citizen or permanent resident of the U.S. and showing proof of infertility. Others are specific to the organization providing the grant, such as living in a particular area.
Before applying, check the organization's requirements to see if you fit their criteria for qualification.
How do you choose the best IVF loan?
Once you know your credit score, how much you need, and what you can reasonably afford, you'll be well on your way to choosing the right loan. Here are some factors that can help you choose the best IVF loan.
Application process. Finding a loan provider with a simple application process and a fast response time can make the process a lot easier. IVF can be time consuming, but getting a loan does not need to be. Take advantage of online platforms that allow you to compare several personal loan offers at once.
Compare offers. You'll want to check the rates that are offered. Having a loan with a lower interest rate means you will pay less for the loan.
Pay attention to fees. Check the fees that the lender charges. You will want to find a lender with competitive rates and terms as well as little to no fees. Comparing offers based on total loan costs can help you make better financial decisions. If you can avoid an application fee, document fee, and origination fee, you will save some money that you could put towards other things.
As we mentioned earlier, it's essential to consider your finances, review your options and see what works best for you. There are many loan providers, even ones that specialize in fertility treatment which could be a good choice for you. In addition, there may be ways to reduce the amount you borrow if your insurance covers some of it, you have the cash you can use, or you qualify for a grant.
How Does Acorn Finance Compare?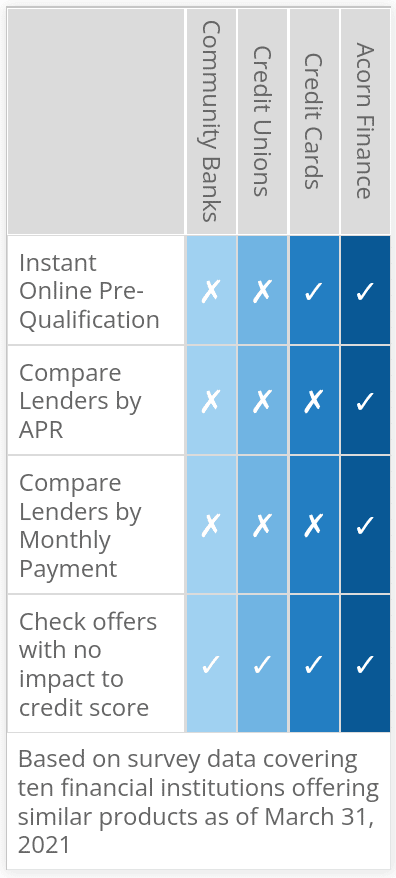 Compare Rates From Top Lenders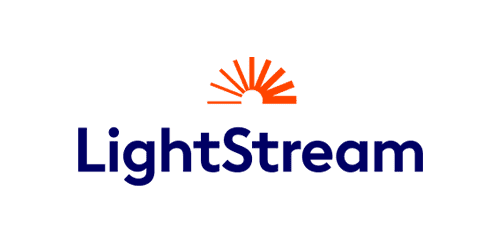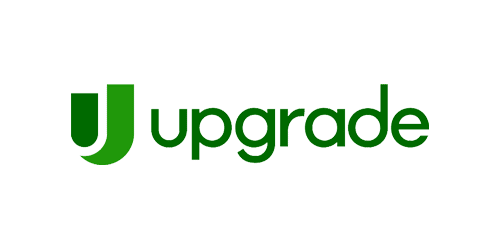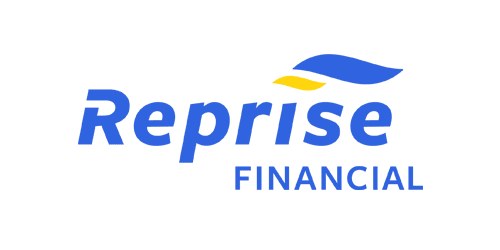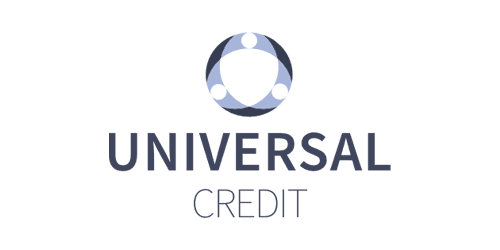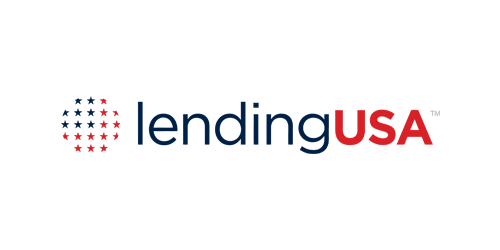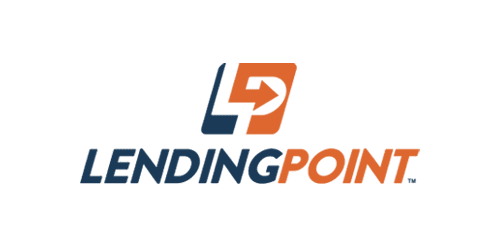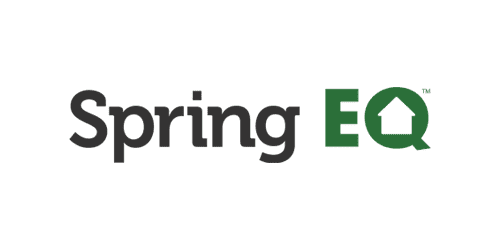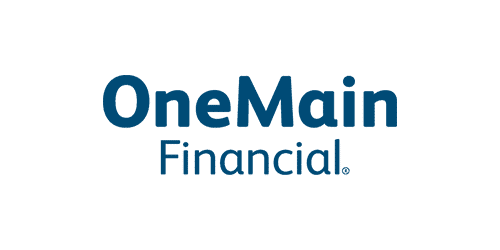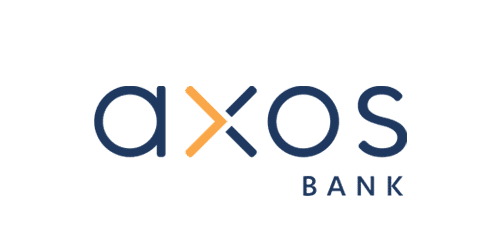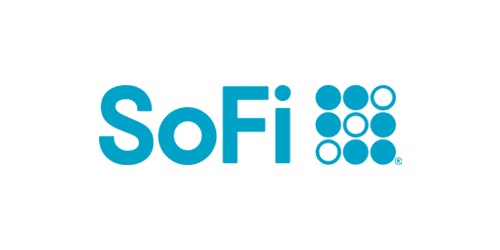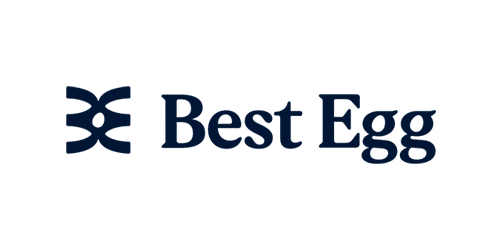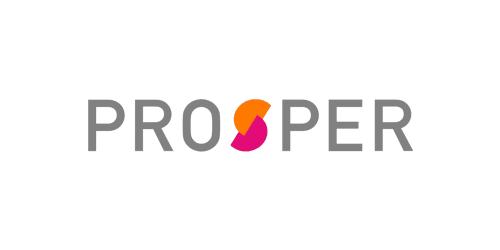 Are you a contractor?
Generate more revenue with Acorn Finance.
Offer customers the ability to finance their dreams with zero dealer fees.
Get Started
Popular Home Improvement Projects
Barn Financing Options
One home, endless possibilities
Personal Loan Information