Pool Financing in North Carolina (NC)
Compare monthly payment options from several lenders in under 2 minutes.
How much would you like to finance?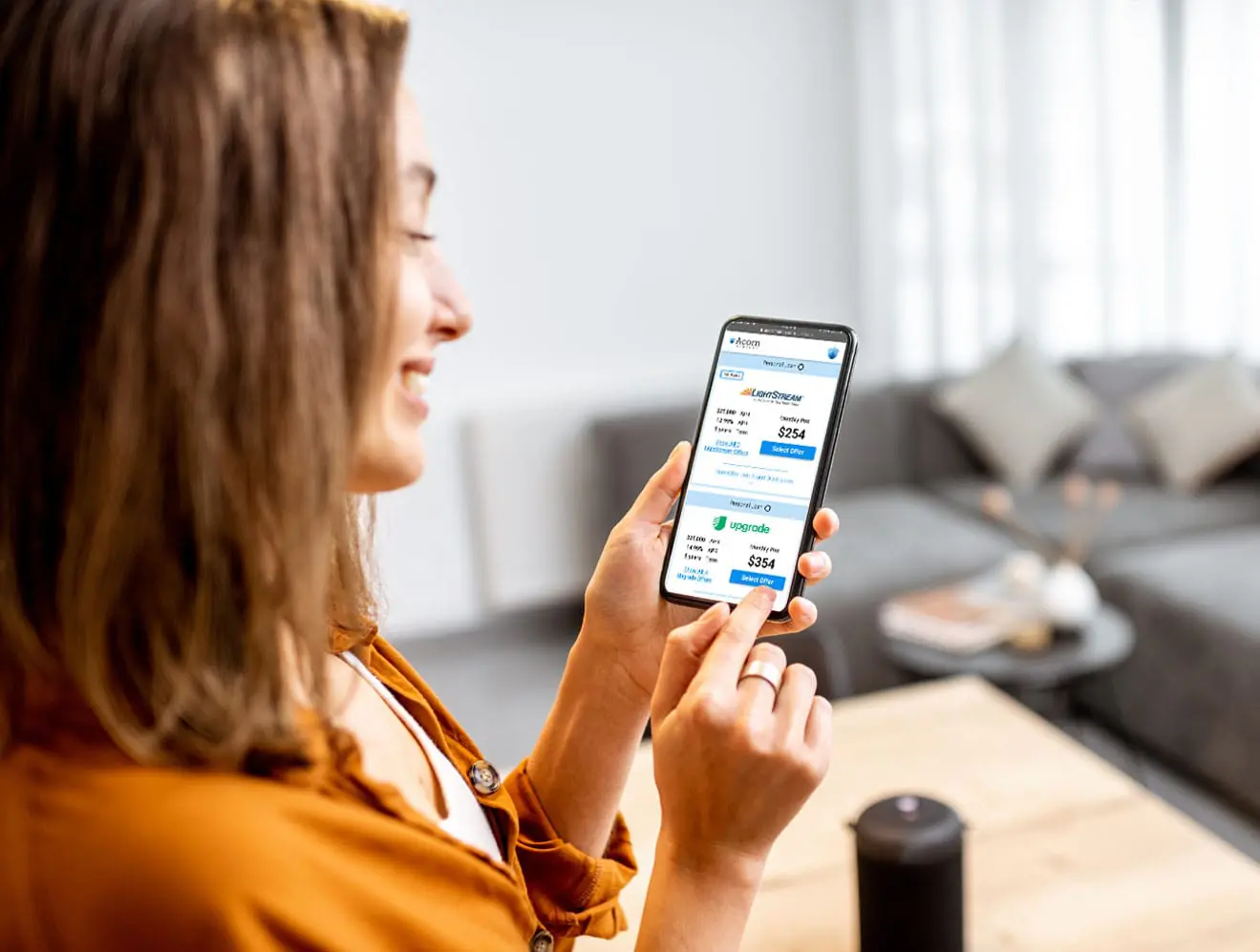 Pool Loans in NC
A swimming pool in the privacy of your own yard. . . sounds like a dream, right? With pool financing in North Carolina you can make it a reality. A swimming pool can increase the value of your home, provide hours of fun for your family and friends, and transform your backyard into an oasis.
Check Offers
Quick. Simple. Secure.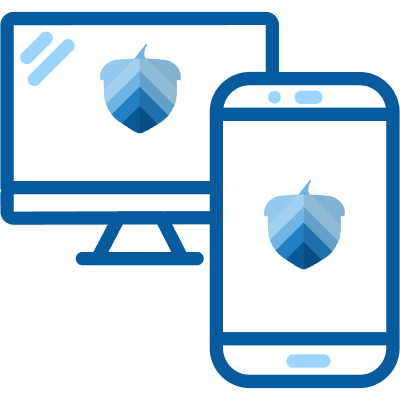 Fill out an easy online form to check for pre-qualified offers with no impact to your credit score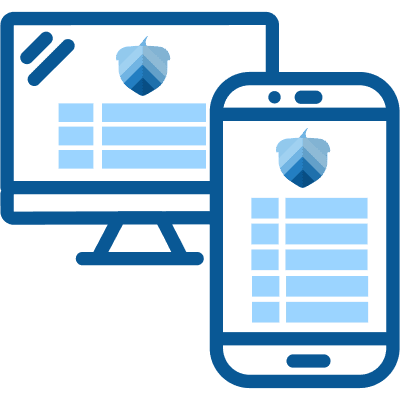 Compare terms and payment options to select the offer that's best for you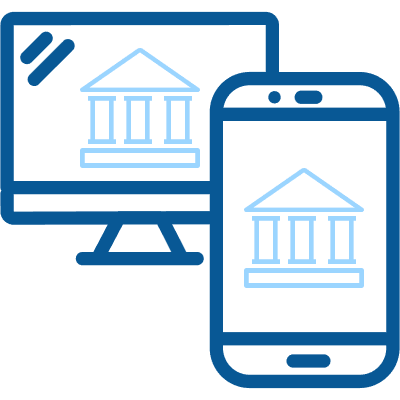 Complete your application on your selected lender's website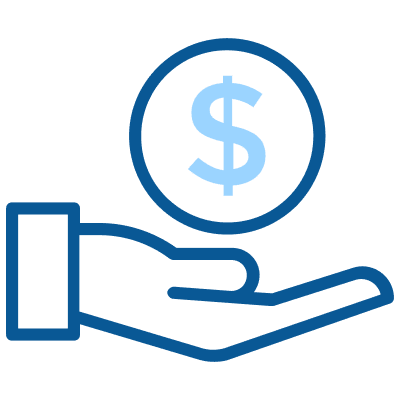 After your loan is approved, your funds should arrive within 1-2 business days2
Check offers
in seconds
Get pre-qualified for loan offers with an easy online form
Won't impact
credit scores
Checking offers will not impact your credit score
Competitive
payment options
Compare rates from our network of lenders
Receive
funds quickly
Same-day and next-day available for certain offers2
"I am adding a hot tub and other patio enhancements to my house. My experience using Acorn Finance was excellent."
Tracey E.
Kentucky | Patios & Decks
"I am extending my patio. My contractor informed me of possible financing and the Acorn Finance experience was awesome, very easy."
Monica L.
"The whole process itself was just so fluid, all the way through to the end. I was thinking it can't be this easy, but it really was!"
Janina D.
The process was very easy, simple, and quick. That checks the boxes on my list!
Diane B.
Applying for a loan and receiving funds was seamless. The experience was pleasant with no pressure or anxiety.
J. Hill G.
Learn More About Pool Financing in North Carolina (NC)
So, what are your options? Here's a look at options for pool financing in North Carolina.
Can you get a swimming pool loan in North Carolina?
If you're thinking of adding a swimming pool to your home, you may be wondering if you can finance the project with a loan. In North Carolina, there are a few different options available for financing a swimming pool. Swimming pool financing options generally fall into two categories – secured and unsecured. A secured loan would be a home equity loan or home equity line of credit. An unsecured loan would be a home improvement loan or personal loan. So which is better? It really just depends. With a secured loan you will need to borrow against the equity in your home. While they may offer generous loan amounts and low interest rates, you will need plenty of equity in your home to qualify. You will also need to be willing to use your home as collateral. A home improvement loan or personal loan does not require collateral and can provide plenty of funds to build a pool, with less strings attached.
How to finance a pool in North Carolina?
Most people enjoy the luxury of a swimming pool. Whether it's for entertainment, relaxation, or to improve your home value, a pool is a great addition. However, pools can be expensive, and many people are not sure how to finance a pool in North Carolina. One option is to take out a home equity loan. This type of loan allows you to borrow against the equity in your home, using your home as collateral.
Another option is to finance your pool with a personal loan. Personal loans typically have lower interest rates than credit cards, and they can be used for any purpose. Before taking out a loan you should explore the various types of loans and determine how much you need to borrow. Once you have done your research you can check offers in-person or online. At Acorn Finance you can check pool financing offers in North Carolina from top national lenders. Checking offers at Acorn Finance does not impact your credit score.
What are pool loan interest rates in North Carolina?
The interest rates for pool loans will vary depending on the type of loan, the lender, and the borrower's credit score. The average is right around 5%, but again, this can vary.
For example, a homeowner with good credit may be able to get a better interest rate than someone with poor credit. The best way to get the lowest interest rate is to shop around and compare rates from multiple lenders. borrowers should also be aware of any fees or closing costs that may be associated with their loan. By understanding all of the costs involved, borrowers can make sure they are getting the best deal possible.
How much does it cost to build a pool in North Carolina?
Building a pool is a major investment, and the cost will vary depending on a number of factors. The first step is to choose the type of pool you want. In-ground pools are the most popular and can be made from concrete, fiberglass, or vinyl. Each material has its own advantages and disadvantages, so it's important to do your research before making a decision.
Once you've chosen the material, you'll need to excavate the site and pour the foundation. If you're building an in-ground concrete pool, you'll also need to install plumbing and electrical lines. The next step is to install the walls, floor, and steps. Finally, you'll need to add the coping, decking, and other finishing touches. The total cost will depend on the materials you choose, the size of the pool, and the difficulty of the excavation. However, you can expect to pay at least $40,000 for a basic in-ground pool in North Carolina.
How to qualify for a pool loan in North Carolina?
There are a few things you'll need in order to qualify for a pool loan in North Carolina. First, you should have a good credit score. This will give lenders confidence that you'll be able to make your monthly payments on time. You'll also need to have a steady income. This can come from employment, self-employment, or investments. Lenders will want to see that you have the financial ability to repay the loan. If you're applying for a secured loan you'll need equity in your home.
Requirements can vary from lender to lender. You can check with the lender of your choice before applying to learn more about requirements. If you have credit challenges you may still qualify for pool financing, but it may be best to rebuild your credit score before taking out a loan.
What is the cheapest way to finance a pool in North Carolina?
The cheapest way to finance a pool in North Carolina is through the use of a home equity loan, in most cases. Home equity loans are available at most banks and credit unions, and they can be used for a variety of purposes, including pool financing.
The interest rates on home equity loans are typically lower than those on other types of loans, making them an affordable option for many borrowers. In addition, the interest on home equity loans may be tax-deductible, further reducing the overall cost of financing a pool. For these reasons, a home equity loan is typically the cheapest way to finance a pool in North Carolina. However, it can be challenging to qualify for a home equity loan, forcing homeowners to look into alternative financing options, even if they cost a bit more.
What credit score is needed for a pool loan in NC?
There is no one-size-fits-all answer to this question, as the credit score needed for a pool loan in North Carolina will vary depending on the lender. However, it is generally accepted that a good credit score is needed in order to qualify for a loan with favorable terms. For example, many lenders will only approve loans for borrowers with a credit score of 680 or above. Most lenders will want to see a score of at least 600, but this does not mean you cannot qualify with a lesser score.
Additionally, borrowers with higher credit scores are often able to secure lower interest rates and better repayment terms. As a result, it is important to shop around and compare different lenders before applying for a pool loan in North Carolina. By doing so, you can be sure that you are getting the best possible deal.
Is financing a pool in North Carolina a good idea?
With so many options for summer fun, it's no wonder that many people choose to finance a pool in North Carolina.
A pool can be a great addition to any home, providing a place to cool off on hot summer days. But before you take out a loan to finance your own piece of paradise, there are a few things to consider. First, think about where you will put the pool. It's important to choose a location that gets plenty of sun and has easy access to a water source.
Next, think about how much you can afford to spend on monthly payments and upkeep. Keep in mind that pools require regular cleaning and maintenance, so be sure to factor that into your budget.
Whether you need to finance a new pool or pool repairs you can use a home improvement loan. Acorn Finance has a network of lenders that specialize in home improvement loans for all types of credit. With loans up to $100,000 and APRs as low as 6.99%, depending on credit score, you can find some of the best home improvement loans at Acorn Finance. Not only can you access multiple pool loans but your credit will not be affected by doing so.
Take the plunge. . .check pool financing offers today with no impact on your credit score!
Looking For More Pool Financing Options?
How Does Acorn Finance Compare?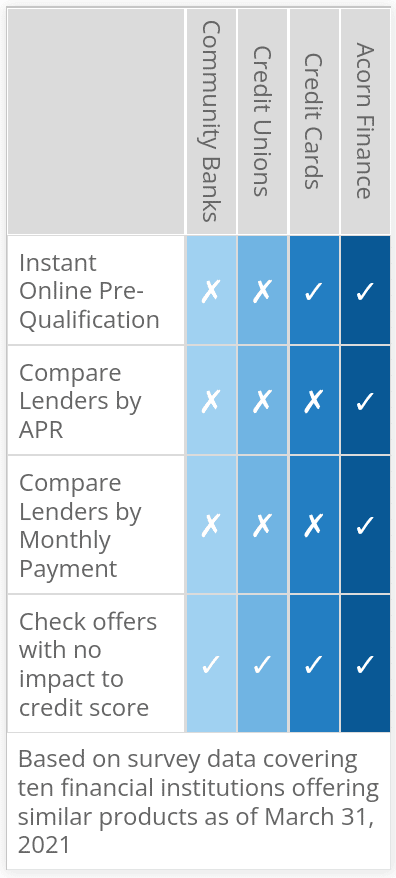 Compare Rates From Top Lenders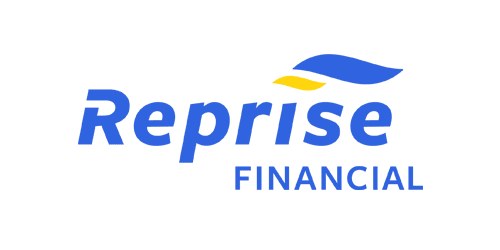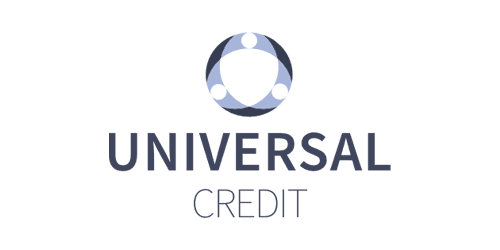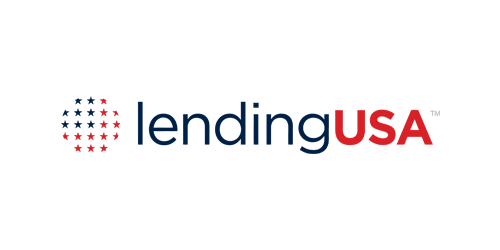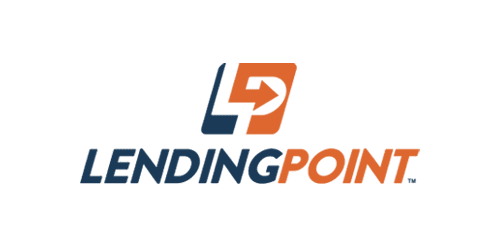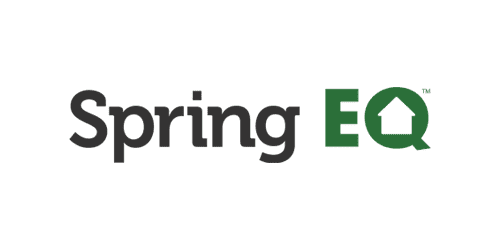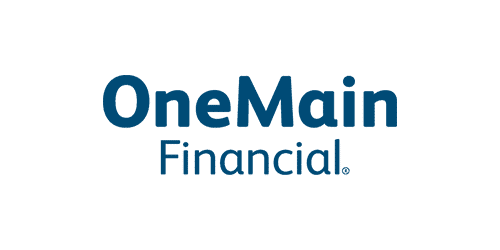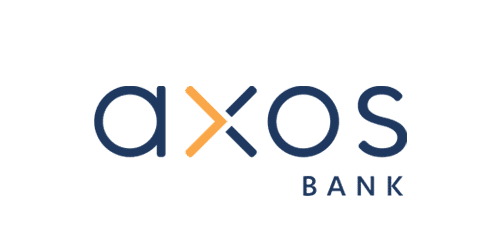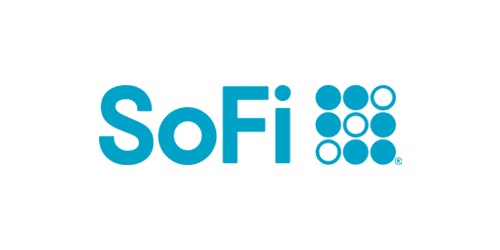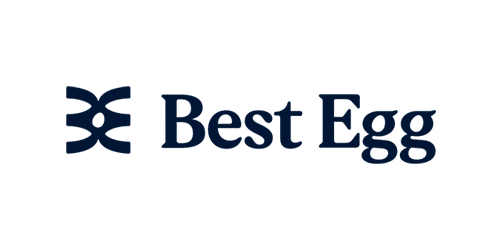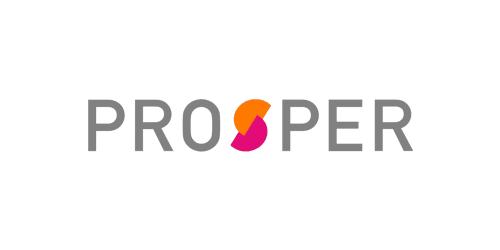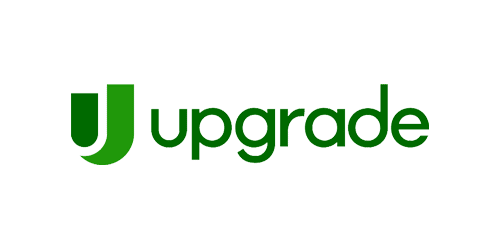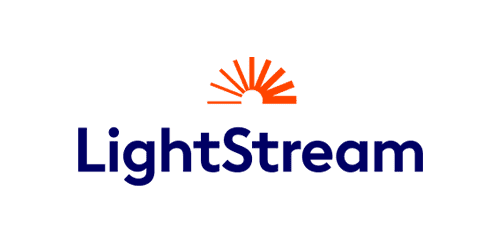 Are you a contractor?
Generate more revenue with Acorn Finance.
Offer customers the ability to finance their dreams with zero dealer fees.
Get Started
Popular Home Improvement Projects
Barn Financing Options
One home, endless possibilities
Personal Loan Information