Solar Panel Financing
Get personalized rates for new solar panel loans in 60 seconds without affecting your credit score in any way.
How much would you like to finance?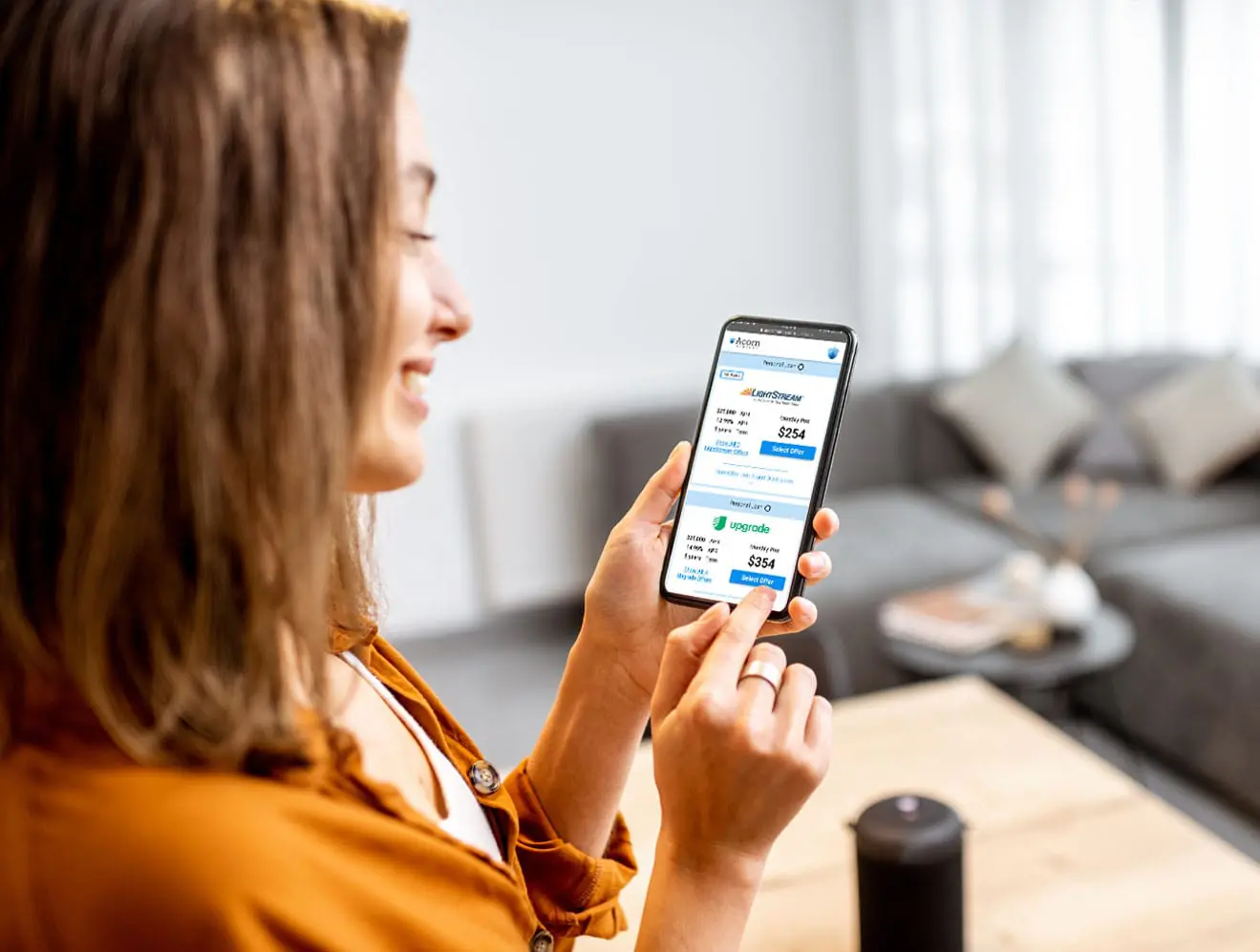 Solar Financing for Contractors & Homeowners
Acorn Finance gives you control when shopping for low rate solar panel loans.
Compare personalized offers from lenders in our network, with no impact to your credit score. That means multiple loan offers for your new solar panels or solar system in seconds.
We'll even help you check for pre-qualified solar panel installation financing in seconds with our broad network of national lending partners.
You can easily sort the offers based on what's most important to you: interest rate, payment amount, length of the loan term.
Our 100% online, customer-friendly process is designed to help you find affordable payment options with lenders that can quickly finance your solar panels or their installation.
Check Offers
Quick. Simple. Secure.
Solar Financing: How To Get A Solar Loan
Check New Loan Offers With No Impact To Your Credit Score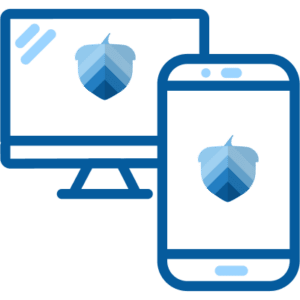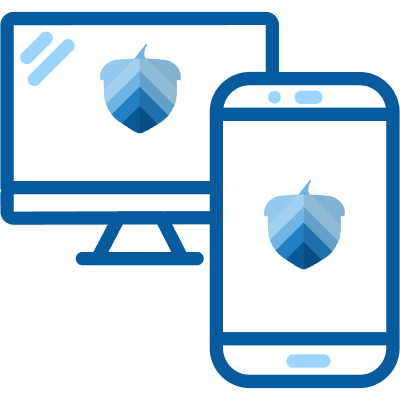 Fill out an easy online form to check for pre-qualified offers with no impact to your credit score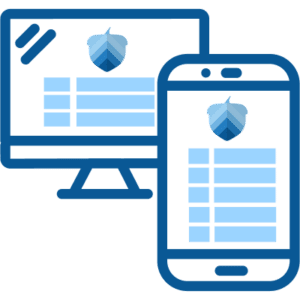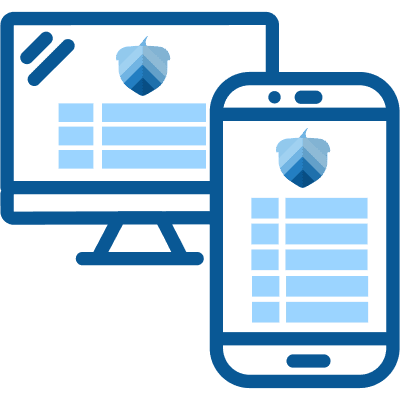 Compare terms and payment options to select the offer that's best for you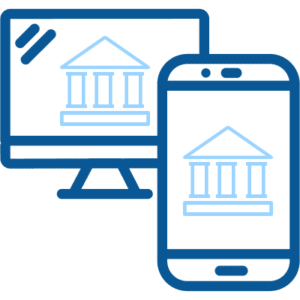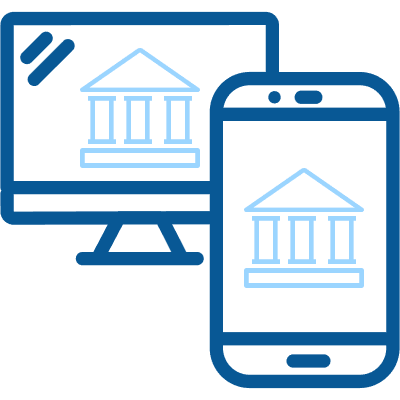 Complete your application on your selected lender's website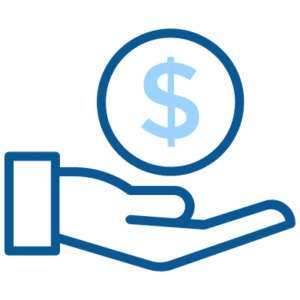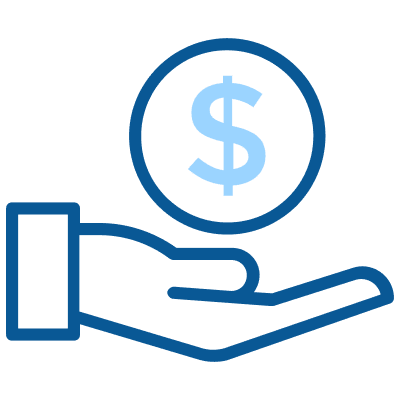 After your loan is approved, your funds should arrive within 1-2 business days2
Check Offers For Solar Panel Financing
Check offers
in seconds
Get pre-qualified for loan offers with an easy online form
Won't impact
credit scores
Checking offers will not impact your credit score
Competitive
payment options
Compare rates from our network of lenders
Receive
funds quickly
Same-day and next-day available for certain offers2
Compare Rates From Lenders in Our Network
How To Get The Best Solar Panel Financing Options For You
Solar panels are attractive financially and environmentally, but can require a large initial investment. So can you get a loan to install solar panels? The answer is yes, solar panel financing is available for all credit types.
Some solar panel loans can approve you with zero money down allowing you to better our environment while saving on your electricity bill sooner than you may have imagined. While there are many types of solar panel loan options available, a personal loan is a leading choice that allows you to essentially buy your system outright. Buying your system outright can allow you to take advantage of federal tax credits. In addition, the interest on your solar panel loan may even be tax deductible.
Acorn Finance gives you control when shopping for low rate solar panel loans. Simply submit one application and receive multiple personalized low rate solar panel loan offers within seconds. Keep reading to learn more about financing solar panels.
Can I finance solar panels?
Yes, financing a solar project is just like financing any other home improvement project. The main difference is, other home improvement projects do not share the same tax benefits and energy cost reductions as a solar project.
Solar panels are eco-friendly and can be budget friendly too with solar panel financing. So how do you finance solar panels? You may have a few different options. Before determining which financing option is best for you, you should compare offers and options.
Here are some ways you can finance solar panels:
Personal loan: If you are looking for an unsecured loan with fixed monthly payments, you can use a personal loan to finance solar panels. Most banks and credit unions offer personal loans. With the digital age growing rapidly, online lenders are beginning to dominate the personal loan market. Personal loans are a preferred option for some because they do not require collateral or a down payment and are fairly easy to secure. At Acorn Finance you can explore personal loan offers up to $100,000 from top national lenders with no impact to your credit score.
Manufacturer financing: In some cases, you may be offered financing for solar panels by the manufacturer. When manufacturers offer financing they usually partner with a 3rd party lender. Manufacturers can often offer attractive offers, but don't be too quick to commit. The salesperson can easily excite homeowners by focusing on monthly payments. Before committing to manufacturer financing make sure you review the fine print and compare other options.
Secured loan (home equity loan or HELOC): If you have equity in your home, you may want to consider a secured loan option, such as a home equity loan, or a secured line of credit, such as a HELOC, for solar panel financing. Secured loans may offer long terms and low interest rates but keep in mind that they require collateral. Home equity loans and HELOCs require homeowners to borrow against the equity in their home.
What is the best way to finance solar panels online?
If you are looking for the best way to finance solar panels online, you should check personal loan offers at Acorn Finance. Personal loans offer fixed monthly payments and competitive interest rates, thus making them a financially savvy and easy to manage option. Acorn Finance has a network of top national lenders that specialize in personal loans for home improvement financing. At Acorn Finance you can access trustworthy lending partners that can offer APRs as low as 6.99%, depending on your credit score. Within 60 seconds or less, you can check offers with no impact to your credit score.
Do banks finance solar panels?
Yes, solar loans are commonly offered by all types of financial institutions including local and national banks, credit unions, and online lenders. To make the best decision you should compare options from 2 or 3 different providers.
Do solar panels need maintenance?
Once solar panels have been installed and they are functioning properly, they require very little maintenance throughout their entire life span. The only periodic maintenance that you may have to complete is to clean off any dirt, leaves, or other debris that may be obstructing the transmission of energy from the sun's rays. If you live somewhere that gets substantial snowfall, you may have to periodically clean the panels as well. You will want to do routine cleaning of your solar panels at least 4 times a year no matter the weather conditions.
Most solar panels come with a standard warranty as well. If not, you should choose a different company that offers a warranty or look at purchasing additional warranty coverage through a solar panel installation company. A warranty should be useful if for any reason you do have any major issues arise with your solar panels or if your panel's energy production drops below 85%. Before purchasing solar panels you should read up on the fine print of what the warranty covers. Keep in mind your solar sales rep may be on commission. Therefore, they may fluff up the warranty to make it sound better than it is.
Solar panels can last for 25 years or more. That is a considerable amount of time to reap the benefits of solar power in your home in exchange for very little maintenance in return. That is one of the main selling points that counteracts the turnoff some people experience when they learn about the upfront costs. Solar panels will pay for themselves over and over again over the course of their lifetime.
How much does a 30 panel solar system cost?
To calculate how much solar panel systems cost, it is easier to determine how much solar panels cost per kilowatt. A 30-panel, 8.7kW solar panel system can cost between $3 and $5 per watt. That works out to somewhere between $26,100 to $43,500. Keep in mind that if you have a 30-panel 8.7kW solar panel system on your home, you should have all of your energy needs completely covered by solar. In some cases, you may even be able to sell any leftover power that you are producing back to utility companies for a small profit.
If $26,100 to $43,500 worth of solar panels seems like a bit overkill and too expensive for you to consider, there are plenty of smaller systems that may suffice for half the price. Not everyone needs that much solar power for their home. Using the same math we used before, the average residential solar project is closer to 5kW in size. That would result in an overall upfront cost of somewhere between $15,000 to $25,000. You can also consider hybrid systems that use solar combined with other power systems coming in from the main electrical grid in your area that typically cost less as well.
Keep in mind that all of the figures discussed above do not include any rebates or tax incentives.The government offers homeowners who are considering solar panel installation projects many significant incentives to encourage them to commit.
For example, any new solar installation that is completed and placed into service before December 31st, 2022, will receive a federal tax credit of 26% of the total cost of the solar panel purchase, installation, and costs associated with getting the solar project up and running. That same credit drops to 22% in 2023 and is set to expire in 2024. The tax credit is not a tax refund. The government will not send you a check for your solar project costs, instead, you can use the final amount as a credit toward any taxes you may owe in the same year. For example, your property tax.
Though the tax credit is set to expire in 2024, there are talks that congress could vote to extend the incentive program as the United States is starting to wean off of unrenewable energy sources.
How much do solar panels cost on average?
The average solar panel system costs between $3 and $5 per watt, not including rebates or incentives. Therefore, the size of your solar project is the ultimate determining factor. Smaller solar projects can cost anywhere from $5,000 to $15,000, where large projects, like on a hobby farm, for example, can cost up to $50,000 or even more.
How much does it cost to finance solar panels?
On average residential solar panels cost between $15,000 and $28,000. Typically they range from 6kW to 8kW. The size of your home and amount of power needed can vary the cost significantly.
Should you finance solar panel installation?
Most homeowners who have installed solar panels believe it's one of the best investments they have made. In addition to the long term savings, solar panels provide a natural source of energy that has the ability to power your home.
How much can you save on electricity with new solar panels?
Federal and state incentives piled on top of huge savings on your electricity bill makes solar panels easy to justify. Most homeowners who install solar panels can save 40% to 70% on electricity costs during the lifetime of their system. One estimate shows a savings of more than $45,000 dollars over 20 years after installing solar in California.
How does the system size affect total solar financing costs?
Part of the solar installation process is determining the size of the system you need. In order to estimate the size of the system you need, start by gathering your daily kWh energy requirement. Once you have this, divide it by your peak sun-hours. This will give you the kW output required. Next divide the kW output by your panel's efficiency. The answer will equal the total number of solar panels your system requires. Typically, the larger the system size, the cheaper the average cost per watt is. For example, a 4kW system costs $3.72 on average per watt while a 8kW system costs $3.21 on average per watt.
Can you finance new solar panels or solar panel installation?
Yes, solar panel equipment and installation can be financed. Acorn Finance can connect you to multiple lenders with competitive and personalized offers for solar panel financing. You can easily sort the offers based on what's most important to you: interest rate, payment amount, length of the loan term.
How long can you finance solar panels for?
Acorn Finance offers competitive payment options for solar panel loans and financing. Using Acorn Finance you can receive offers that allow you to borrow up to $100,000 with terms up to 12 years. In some cases, you can receive funds as soon as one business day.
Is it better to lease or finance solar panels?
Buying or financing solar panels offers far more incentives than leasing them. Federal and any local incentives are only redeemable if you pay cash or finance your solar panel systems. In addition, some leases may include clauses that slightly reduce annual savings.
What is the best way to finance solar panels?
Discover the best solar panel financing offers at Acorn Finance – a reliable and top-rated company that provides financing solutions for solar panels. Take advantage of affordable payment options and free services while saving tons of time.
Three steps to get started with Acorn Finance:
Complete and submit a short loan application online
Receive multiple pre-qualified offers
Get connected with lenders to obtain your pre-qualified loan
What credit score is needed to finance solar panels?
Acorn Finance can help all credit types discover financing solutions for solar panels. In addition, you can apply online without impacting your credit score.
What type of loan is a solar loan?
Solar loans can provide the funds you need to install a solar system while allowing you to make affordable payments over time with interest. In most cases, solar loans are unsecured loans with a fixed interest rate. This means you should not have to provide collateral and your payments should remain consistent throughout the full loan term. Another option for solar financing is a secured loan. Secured loans are less common than unsecured loans because they may be harder to qualify for with a more complicated approval process. An example of a secured loan is a home equity loan – which you have probably heard of before. Home equity loans require homeowners to borrow against the equity in their home hence to the name. Secured loans require collateral such as your home which can involve more risk for the borrower. Some solar companies may offer secured solar loans. These loans typically allow you to borrow through the solar company directly and use the solar panels as collateral. Before using a secured solar loan we recommend comparing other options.
Is a solar loan tax deductible?
If you use a secured home equity loan or similar type of secured loan for solar, the interest you pay on the loan should be tax deductible. However, unsecured solar loans are usually not tax deductible. Regardless of the type of solar loan you use, you may qualify for federal solar tax credits. Incentives available for installing a solar system can change periodically. They may also vary based on your location.
How many years can I claim solar tax credit?
Technically, you can only claim your solar tax credit once. However, if you do not use the entire tax credit, any unused portion can be carried over to the following tax year for up to five years. The solar tax credit is nonrefundable, meaning if the credit exceeds your tax liability you will not receive a refund for the unused portion of the tax credit. Currently, the solar tax credit is at a peak of 26% through 2022. After the 2022 tax season the tax credit will either drop or go away. In the past we have seen the solar tax credit be extended but to ensure you take advantage of it's peak rate, you should get your solar installed immediately. Even if you have to borrow money to afford solar, it should still save you money in the long run. Solar power is an environmentally-friendly and long-lasting energy source that homeowners should take advantage of.
How do I apply for a solar loan?
Whether you choose to apply for a secured or unsecured solar loan, the application process typically starts with a pre-qualification process. In order to find out the loan amount, rate, and term that you qualify for, you'll most likely need to apply. The initial application submitted should instigate the pre-qualification process. Some lenders may do a hard credit pull at this time, while others may not. Deciding what lender to choose for a solar loan can be overwhelming. We recommend first determining if you would prefer a secured loan or unsecured loan. If you choose to use a secured loan you should check with your primary financial institution first. If you choose to use an unsecured loan, you should apply at Acorn Finance to receive offers from multiple lenders. While Acorn Finance is not a lender, they partner with several top-rated lenders that want to compete for your business. Acorn Finance provides a secure platform that can save you time and money. Homeowners can access multiple solar loan offers without impacting credit score.
What is the monthly payment for solar panels?
The monthly payment for solar panels can depend on a variety of factors such as the type of loan, loan amount, loan term, interest rate, etc. If you are considering a solar loan you may be wondering if you can afford the monthly payment. Monthly solar loan payments should be similar to your monthly electricity bill. However, solar loan payments end once your loan is repaid in full whereas electricity bills have no end date. If you want to repay your solar loan faster you may choose a shorter loan term which may result in a higher monthly payment. If you have credit challenges, you may qualify for a higher interest rate, which may result in a higher monthly payment. You get the idea – there are a lot of factors that can impact a monthly solar payment. For an accurate estimate of a solar loan payment you should determine how much you need to borrow and get pre-qualified. Once you are prequalified you should know the rate and term you qualify for which will help you accurately estimate a monthly payment.
How does a solar loan work?
Solar loans provide the funds to install and gain ownership of your own solar system while allowing you to make monthly payments with interest over time. Most solar loans can be secured with no money down, thus allowing homeowners the opportunity to receive solar benefits immediately. Whether you finance or pay cash for solar, you should qualify for any incentives or rebates offered in your area. If you use an unsecured loan for solar financing, you should choose a lender that does not have a prepayment penalty. As you begin saving money monthly or get a larger tax refund, you can pay extra toward your loan balance and save money on interest.
What credit score is needed for solar panels?
To qualify for a solar loan you should have a FICO score of 600 or above. Acorn Finance has lending partners that can assist borrowers that have less than perfect credit. In addition, you can apply with a cosigner to increase your chance of approval.
Is it better to finance or lease solar panels?
While paying cash is usually the cheapest option for purchasing solar panels, the next best option may be to finance solar panels. Financing the solar system allows you to take advantage of tax incentives you may qualify for. In addition, it allows you to invest money into something you own rather than something you "borrow." Leasing may sound attractive initially but may actually be more costly in the long run. Leased solar systems can complicate home sales. If you are unable to qualify for financing and do not have the cash available, you may consider leasing. However, we recommend either paying cash or financing a solar system.
What are the different types of solar panels?
There are different kinds of solar panels that you can choose from. These panel types range in price and might offer you different costs per watt. Your unique location and the uses that you are planning for your solar panels can impact the kind that you choose.
There are four major types of these panels that you can pick from. They are thin-film or PERC panels, Monocrystalline, polycrystalline, Amorphous silicon, or modular panel styles.
PERC panels are an upgraded version of the traditional monocrystalline panels that have been on the market for a long time and they are starting to replace these panels in a lot of installation situations. This is a new technology and some people are worried about adopting it for this reason but they have shown to have great results in that they allow greater wavelengths to be reflected within them.
Overall, any of these types of solar panels should care for your overall solar power needs, but some may be a better option than others. You will want to consult a solar professional to determine which type of solar panel is best for your needs and location.
What are the benefits of solar panels?
Solar panels can create clean and pure energy from the sun that is useful to power your home, business, and many other kinds of items that are run with electricity. You can also generate so much power from your panels that you can sell power back to the grid. Eventually, solar panels can pay for themself.
This is a much more affordable and sustainable way to get the energy that you need to power your home and the trend is definitely catching wind around several neighborhoods. In addition to offering homeowners benefits, solar panels can also help reduce your carbon footprint.
The cost of installing solar panels has come down quite a bit in the past ten years and you will find that the cost for the installation of these panels is no longer prohibitive for many people. There are also tax breaks and benefits for having them installed in your home and some areas offer programs that help to fund the installation of homeowner's solar panel systems.
What is the life expectancy of a solar panel?
Solar panels last about 25 to 30 years. The industry standard states that this is the lifespan but it could be far more with careful installation and proper care. Before installing solar panels you should consult with a solar expert to determine what kind of warranty if available and which panels last the longest.
How many solar panels would it take to power a house?
Most average homes would need about 10,400 kWh of power per year. This means that you will use about 28-34 panels to create the energy that is needed to run all of your items and power your home during that year. That is an easy number to place on your home's roof and many people elect to add a few additional panels to have a surplus to sell back or just in case of less than ideal energy months for their personal home use.
Solar panels are getting smaller all the time, and there is no need to think about this kind of installation as needing to take up room in your backyard or covering your entire roof with solar panels. You will find that even the most common installation sizes generate far more power than most homeowners need and this excess can readily be sold back to the grid for the benefit of everyone.
Being able to keep your installation of solar panels small and affordable can make it even more attractive to save the environment while powering your home. Solar power might become the normal means by which everyone powers their homes in the coming years, and early adoption will mean that you get the benefit of tax breaks and incentives to make your solar panel installation more affordable.
How much power does a 5kW solar system produce per day?
This kind of system will produce about 4 kWh per electricity generation. This means that this system can make about 20kWh on a good day that is not hot and has a lot of sun. It might produce less on darker days or hot days.
This is quite a lot of power for daily home use, and you will find that this size system is often more than enough for most homes to power their necessary items and more every day. In most cases, this size system just needs about 5 hours of sun a day to power it to optimal levels for max output. This is possible in most of the U.S. and you can easily get access to this much sunlight in sunny areas every day of the year. You would need 20 solar panels on average to generate this much power, which is an easy number to fit on the roof of most homes. Additionally, this is a nice number for funding via incentives and other benefits for homeowners.
This is a very reasonable and realistic installation standard for most homeowners to follow for their overall solar power installation needs. You should never worry that you will need to install more than 20 or 30 panels for any of your own home use needs, unless circumstances are unique. Installations of solar power panels have become very efficient as this technology continues to improve.
Is it safe to have solar panels on your roof?
It is perfectly safe to have solar panels on your roof and they are no longer bulky and unsightly. Sure, you will see them but solar panels have become rather trendy. Potential home buyers may even search for homes to browse that have solar panels visible in the pictures. Your roof itself should not look any different than before the solar panels were installed. Properly installed solar panels should be stable and durable, ready to take on mother nature's weather.
Many home lenders and home insurers are now viewing these installations as a benefit rather than as a risk. You should not have to pay an extra premium for your home's insurance policy for having solar panels installed. You may need HOA approval, if you have HOA, but this is not because of safety concerns usually. Many homeowners and neighbors have reported that they do not even notice the solar panels until they are pointed out. If installed tactfully, they should not be so obvious that they take away from the curb appeal of your home.
If you have been worried that your home will be negatively impacted by installing solar panels, you should feel secure in the knowledge that they are lightweight and can be safely installed in all kinds of residential locations with ease. It's highly encouraged by the government that solar panels are installed on as many home's as possible.
Is solar panel financing the right choice?
In conclusion, you should invest in solar panels and there are financing options to help with the upfront investment. AcornFinance.com can be a great place to shop for solar panel loans. They partner with reputable lenders to provide competitive solar panel financing. You can apply online using their simple three step process to receive multiple offers for financing. This allows you to save time and compare offers easily. Ready to take the next step? Apple online today!
How Does Acorn Finance Compare?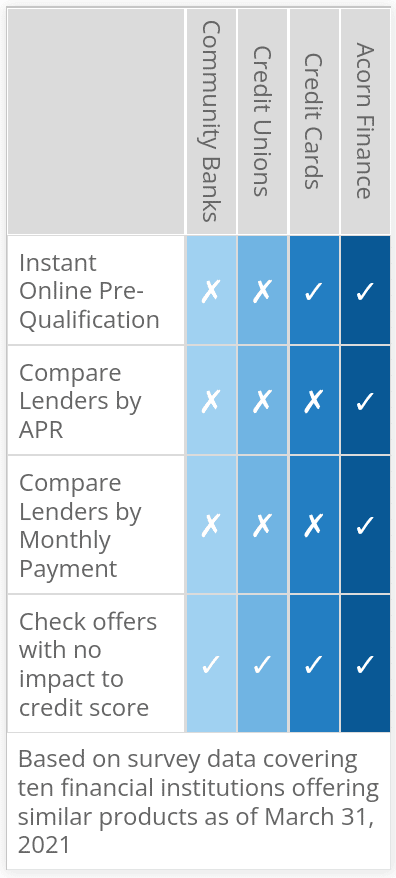 Compare Rates From Top Lenders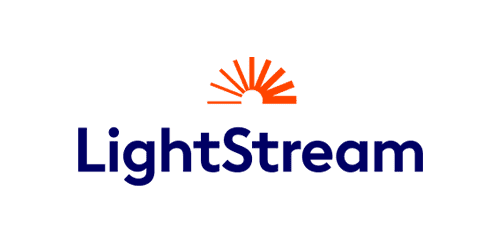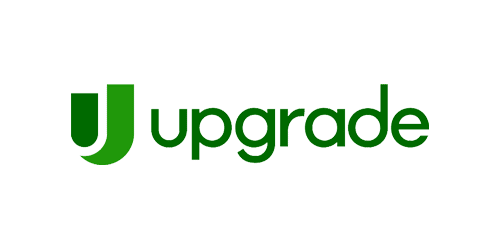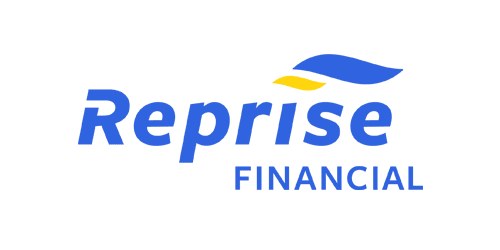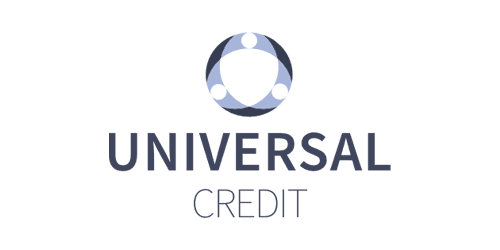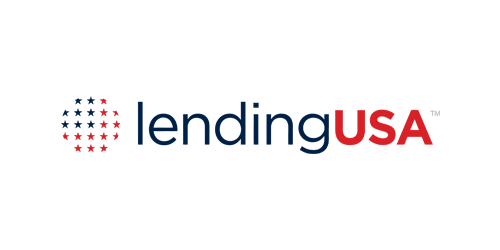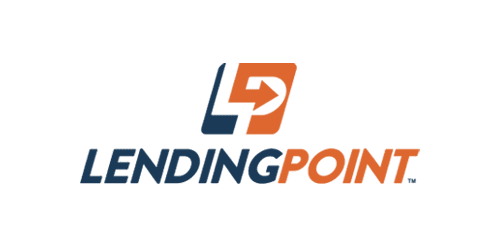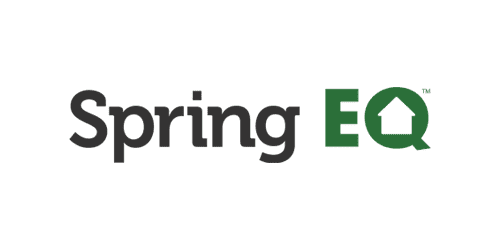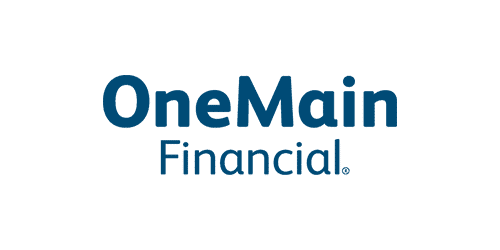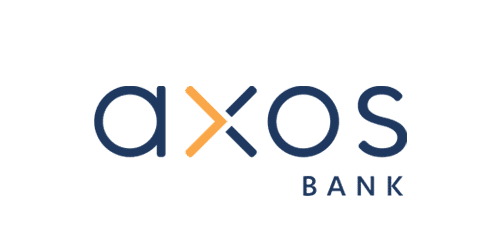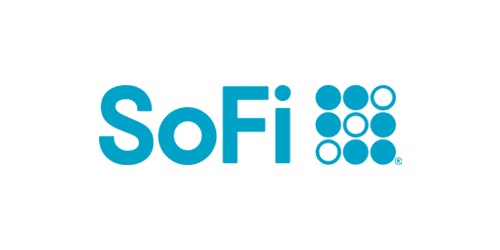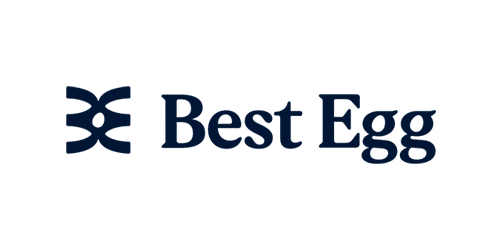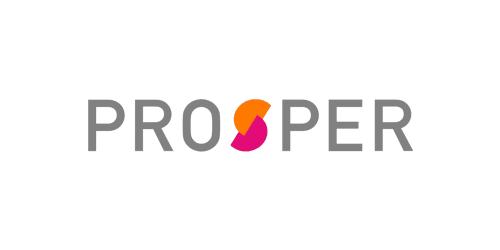 Solar Panel Loan Calculator
Are You A Contractor?
Finance solar panel installation projects quickly.
Fund more solar projects with easy, affordable financing options for your customers.
Get Started
Popular Home Improvement Projects
Barn Financing Options
One home, endless possibilities
Personal Loan Information