Online Loans In Texas
Get personalized rates in 60 seconds for loans in Texas, without affecting your credit score.
Check Offers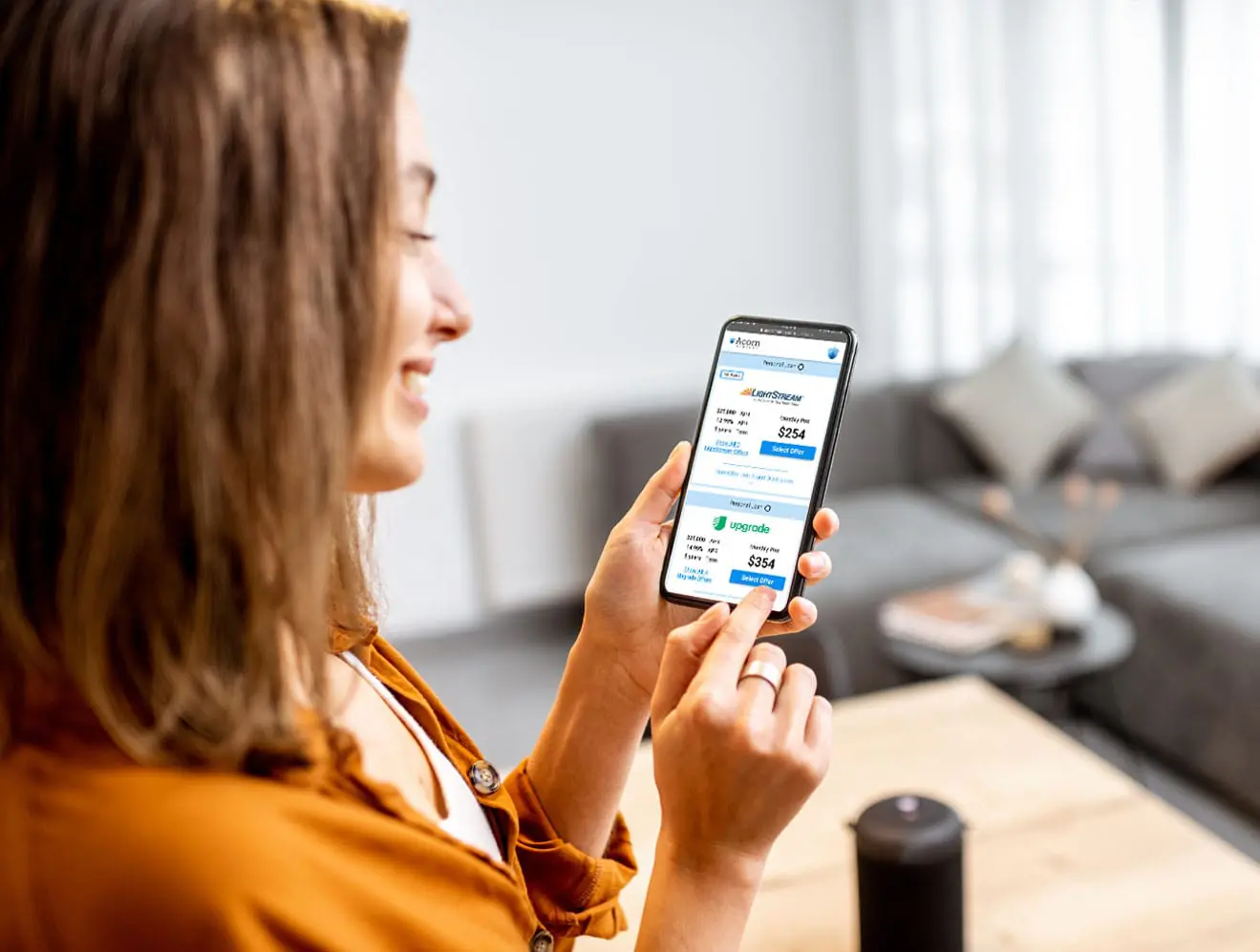 Personal Loan In Texas
Acorn has redefined the process of searching for an online loan in Texas. Instead of looking high and low for the best loan offers, let the best loan offer find you on our secure and user-friendly platform. You can receive multiple offers from multiple lenders, in a few seconds, with just a few clicks, from anywhere.
100% online, 100% easy, 100% safe.
Check Offers
Quick. Simple. Secure.
How To Get A Personal Loan in Texas
Check Offers for Texas Personal Loans at Acorn Finance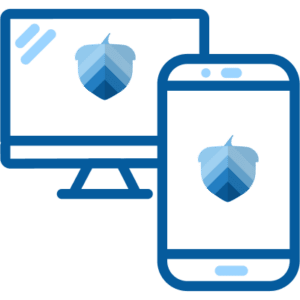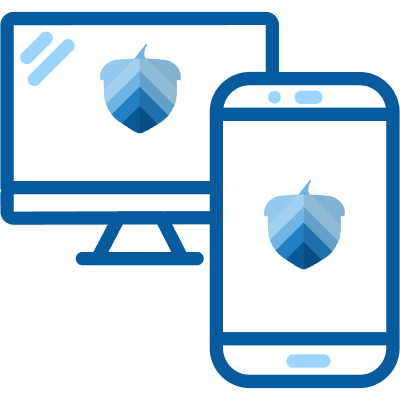 Fill out an easy online form to check for pre-qualified offers with no impact to your credit score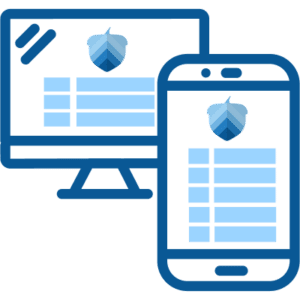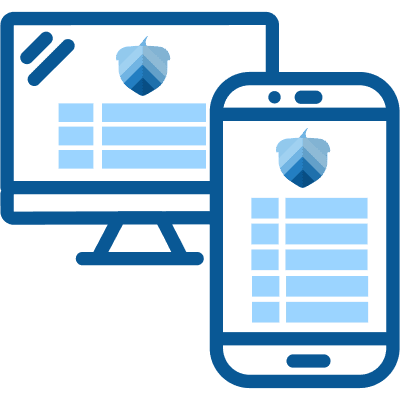 Compare terms and payment options to select the offer that's best for you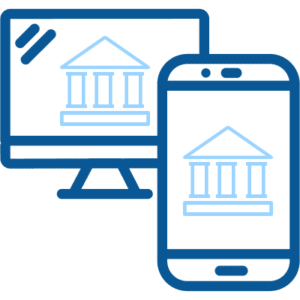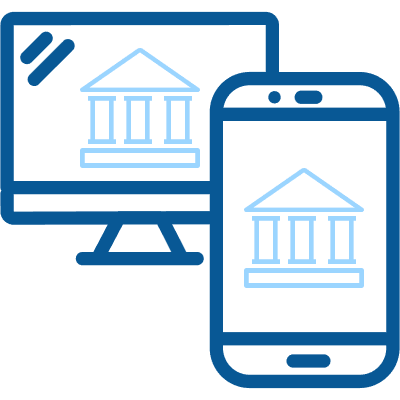 Complete your application on your selected lender's website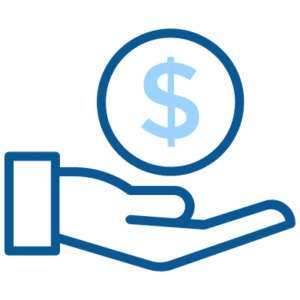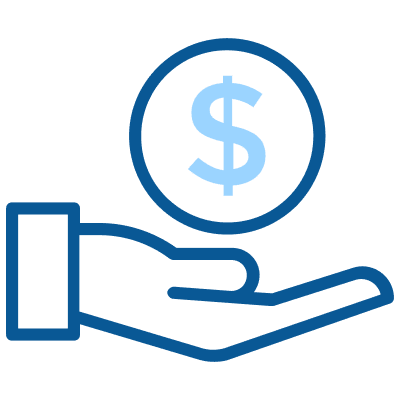 After your loan is approved, your funds should arrive within 1-2 business days2
Quick, Simple & Online: Personal Loans in Texas
Check offers
in seconds
Get pre-qualified for loan offers with an easy online form
Won't impact
credit scores
Checking offers will not impact your credit score
Competitive
payment options
Compare rates from our network of lenders
Receive
funds quickly
Same-day and next-day available for certain offers2
Compare Rates From Lenders in Our Network
Helping Texas Residents Find Personal Loans
How do online loans in Texas work?
An online loan in Texas can take several forms. There are auto loans, mortgages, credit cards, personal loans and more. With access to the internet, your choices just got a lot bigger. 
Regardless of the type of loan, online loans should serve the same purpose. How you interact with the lender or submit documentation may vary, but the loan itself should not be any different. If it is, proceed with caution and make sure you work only with legitimate lenders. 
At Acorn our network of top national lenders work together to deliver personalized offers to consumers. With a speciality in online personal loans or home improvement loans, we will provide a brief overview on how a personal loan works. 
Personal loans are funded as a lump sum (minus fees). Personal loans usually do not have spending restrictions or prepayment penalties. Plus, they are typically fixed, meaning the APR does not change. With fixed personal loans the borrower is ro repay the loan with interest via installments over a predetermined period.
Personal Loans in Texas: Frequently Asked Questions
How do you shop for the best online loans in Texas?
There are a few approaches you can take when shopping for the best online loans in Texas. You could walk into bank after bank, wait days or even weeks for an approval, and compare offers the old-fashioned way. While banks can sometimes provide better interest rates than other funding sources, this process can be draining. 
Another way to shop for the best loans in Texas is more in line with the pace of today's modern world, and your ambitions. Whatever your goals might be, shopping for personal loans in Texas online can often be a relatively stress-free process when you use Acorn Finance. In seconds you can compare personal loan offers with no credit impact. With access to offers from top national lenders you can choose the one that works best for you, and is the best of the bunch too. 
How do you qualify for an online loan in Texas?
From the fine print to the monthly payment a lot can vary between two loan offers. The same goes for the requirements you'll need to meet to qualify. Most lenders will look at factors to determine your creditworthiness when qualifying applicants for personal loans. 
Three main factors include:
Credit score
Track record (employment, credit history, etc.)
Your credit score is often the biggest factor when qualifying for a personal loan. While you don't need a perfect credit score, the better your score is, the more likely you'll get approved and have access to the most competitive interest rates. 
Additionally, lenders usually want to confirm your income or ensure you have a way to pay back the loan. They can do this through documents like your tax returns or copies of your most recent pay stubs. Some banks may also have minimum income requirements.
Debt-to-income is another category lenders usually analyze to determine eligibility. This ratio is determined by the amount of debt you hold versus the amount of money you make. It can also take into account your monthly expenses. 
Are online loans in Texas worth it?
As with any financial situation, taking out an online loan in Texas should be carefully considered.
Personal loans can be a smart alternative to using cash. They can also be a smart solution if you don't have the cash you need. There are some circumstances where they may be more worth it than others. Here are some reasons why a personal loan in Texas might be worth it. 
#1. You don't want to be locked into how you use funds
Personal loans usually don't have any spending restrictions. Therefore, you can embrace changes in your plans. Dive into that remodeling project, and don't stop til you finish. 
#2. You want fixed monthly payments 
Personal loans usually come with fixed monthly installments. Therefore, they can be easier to manage than other types of loans. You can even set them on autopay (if offered by the lender) and not even think about the payment. Some lenders may even offer an incentive for borrowers to put their loan on autopay. 
#3. You believe a personal loan can put you ahead
Before taking on debt, you'll want to make sure it's in your best interest. If a personal loan can help you live a better life while putting you ahead, it can be worth it. 
Comparing offers can help you determine if a loan is worth it or not. At Acorn, you have the power to check real offers with no credit impact. Stress-free loan shopping - bet you didn't think that existed. It didn't until we came around.
Compare & Shop Texas Personal Loans at Acorn Finance
Are you like many other Lone Star residents and wondering about online loans in Texas? Is it better to shop online or visit a local bank or credit union? 
Texas is a big state so you should have plenty of options, no matter what you decide. However, the biggest perk of online loans is their convenience. But, will you have to give up anything in exchange for the convenience? Usually, no. 
Here's what you should know about online personal loans in Texas. 
Learn More About Personal Loans in Texas:
What are the best uses for a personal loan in Texas?
Some of the best uses for a personal loan in Texas can  include:
Home Improvement Loans Texas: Whether you need new flooring, or you're ready to reshingle your roof, or anything in between, a home improvement loan can provide you with the necessary funds to get the job done. 
Air Conditioning Financing: Summers temperatures can be extreme in the LoneStar State, and air conditioning systems can be expensive. A/C financing is a common reason for seeking an online personal loan in Texas.
Deck Financing: With all those beautiful bluebonnets and cotton fields around, Texas residents like to have a good place to sit and enjoy it. 
The beauty of a personal loan is, the money is yours to spend however you see fit. There are typically no stipulations as to how you allocate your funds. 
How do you find the best Texas personal loan rates?
When loan shopping, advertised rates are not promised. Therefore, what's best will depend on what you qualify for, which can vary by lender. When it comes to rates, it's important to pay close attention. Remember that just because one loan offer has a lower monthly payment, it does not mean the rate or total cost of the loan is less. It could simply mean the repayment period is longer, which in turn could actually cost you more. 
Window shopping for personal loans is not the most effective method. We encourage you to dive in and find out what offers you actually qualify for. Visit Acorn Finance today to find out. 
What credit score do you need for a personal loan in Texas?
While some online lenders can  work with bad credit borrowers, each lender does still have their own sets of eligibility criteria for a personal loan in Texas. Let's take a look at some of our lending partners at Acorn and their advertised minimum credit score requirements.
Lightstream: 660 
SoFi: 680
Best Egg: 600
Prosper: 600
Upgrade: 560
Axos Bank: 700
OneMain Financial: 600
Lending Point: 600
As with any unsecured loan, your credit score will be a main factor in your approval determination, but it will not be the only factor. Your job history, income, and other things may come into play while a lender analyzes your eligibility criteria. 
With that being said, offers will be more likely to be returned for borrowers with fair, good, average, or excellent credit. Most lenders on the Acorn Finance platform have a credit score cutoff of 600 or above.
How to apply for Texas online personal loans:
#1. Go to Acorn Finance online
Start your search on our 100% safe platform. 
#2. Get prequalified
Fill out our simple form and click submit to check personalized offers with no credit impact. 
#3. Compare offers to choose the best one
Compare offers from top national lending partners side-by-side and choose the one that works best for you. 
#4. Complete the application with the lender 
Once you've selected an offer, work with the lender of your choice to finalize the application process. 
#5. Receive funding
Once approved, the lender can issue funds. Our lending partners can fund loans in as little as 1-2 business days, although funding times can vary.
Pros and Cons of online loans in Texas:
Pros
Easily accessible

: With so many institutions and online banks offering personal loans, borrowers have a lot to pick from when it comes to finding the most competitive offer.

Fixed monthly payments:

Since personal loans usually have a fixed interest rate, you'll have clarity as to how much your monthly payments will be, which can help you budget. 

Wide variety of uses for the funds:

From home improvement projects to medical expenses, you can use a personal loan for almost anything, as long as there are no spending restrictions.
Cons
Higher rates:

While they're convenient, sometimes that convenience comes with higher rates. Make sure you do your homework and compare rates so you can feel confident you're getting the best offer available. Since personal loans do not require collateral, there is more risk to the lender, but less risk for the borrower. This can contribute toward what seem to be higher rates. 

Stricter qualifications: 

If you have a low credit score or have had financial problems in the past, you might face problems qualifying for a personal loan. Again since no collateral is required, these loans are based on creditworthiness. 

Consequences for failing to repay:

Failing to make your monthly payments can result in serious consequences to your credit score and could end in bankruptcy. That's why it's crucial to borrow responsibly. 
I am adding a hot tub and other patio enhancements to my house. My experience using Acorn Finance was excellent.
Tracey E.
Kentucky | Patios & Decks
I am extending my patio. My contractor informed me of possible financing and the Acorn Finance experience was awesome, very easy.
Monica L.
Texas | Patios & Decks
The whole process itself was just so fluid, all the way through to the end. I was thinking it can't be this easy, but it really was!
Janina D.
Kentucky | HVAC
I am adding a hot tub and other patio enhancements to my house. My experience using Acorn Finance was excellent.
Tracey E.
Kentucky | Patios & Decks
I am extending my patio. My contractor informed me of possible financing and the Acorn Finance experience was awesome, very easy.
Monica L.
Texas | Patios & Decks
Compare Rates From Top Lenders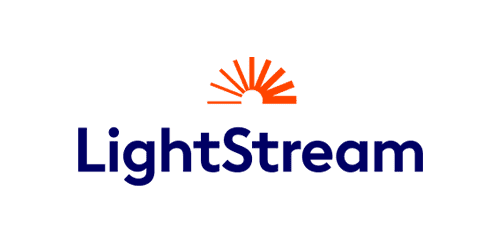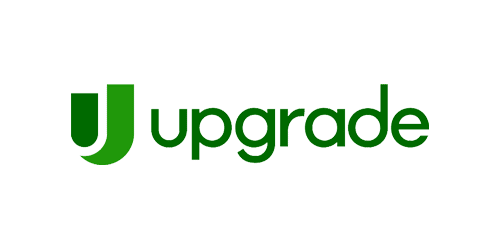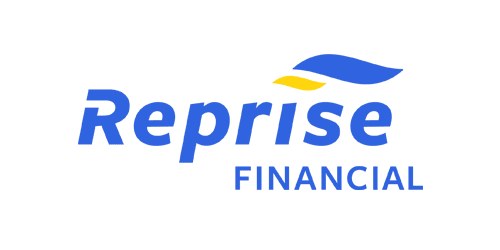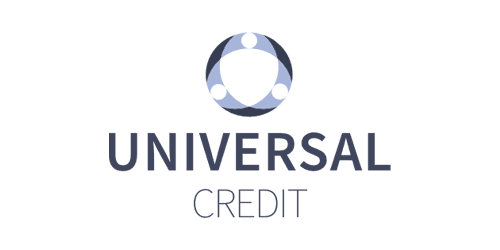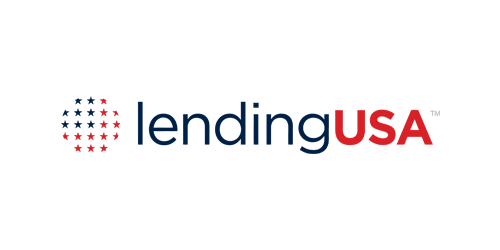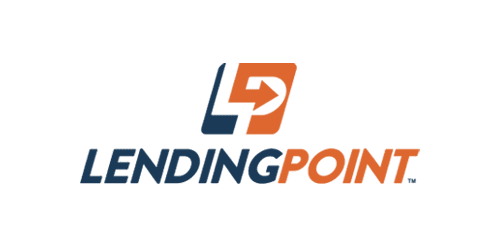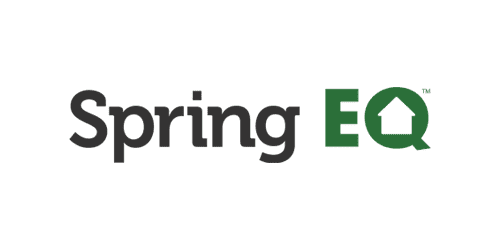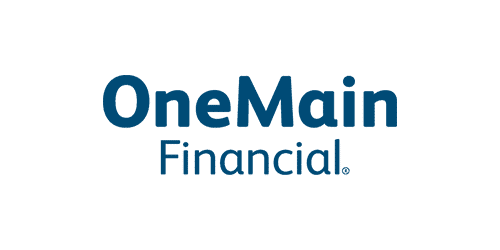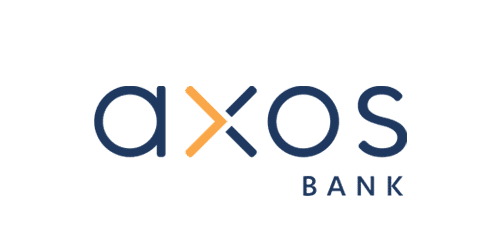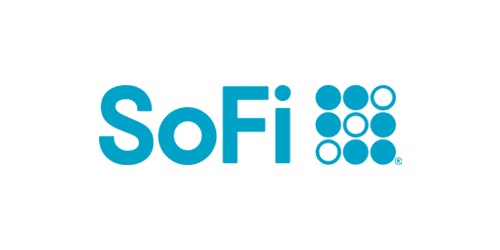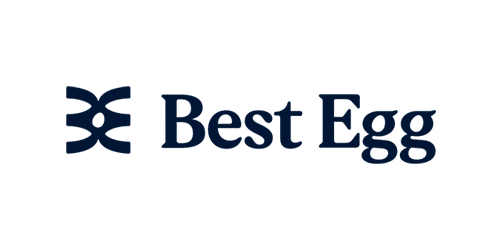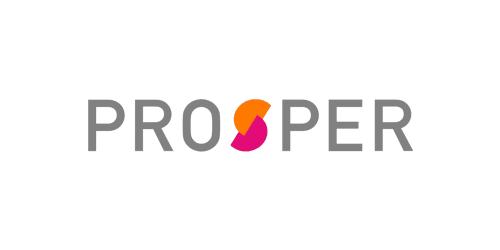 Texas Personal Loan Calculator
Are You A Contractor? Stop Thinking & Start Doing with Acorn Finance.
Offer customers the ability to finance their dreams with zero dealer fees.
Get Started
Popular Home Improvement Projects
Barn Financing Options
One home, endless possibilities
Personal Loan Information