Landscaping Financing
Get personalized rates for landscaping loans in 60 seconds without affecting your credit score in any way.
How much would you like to finance?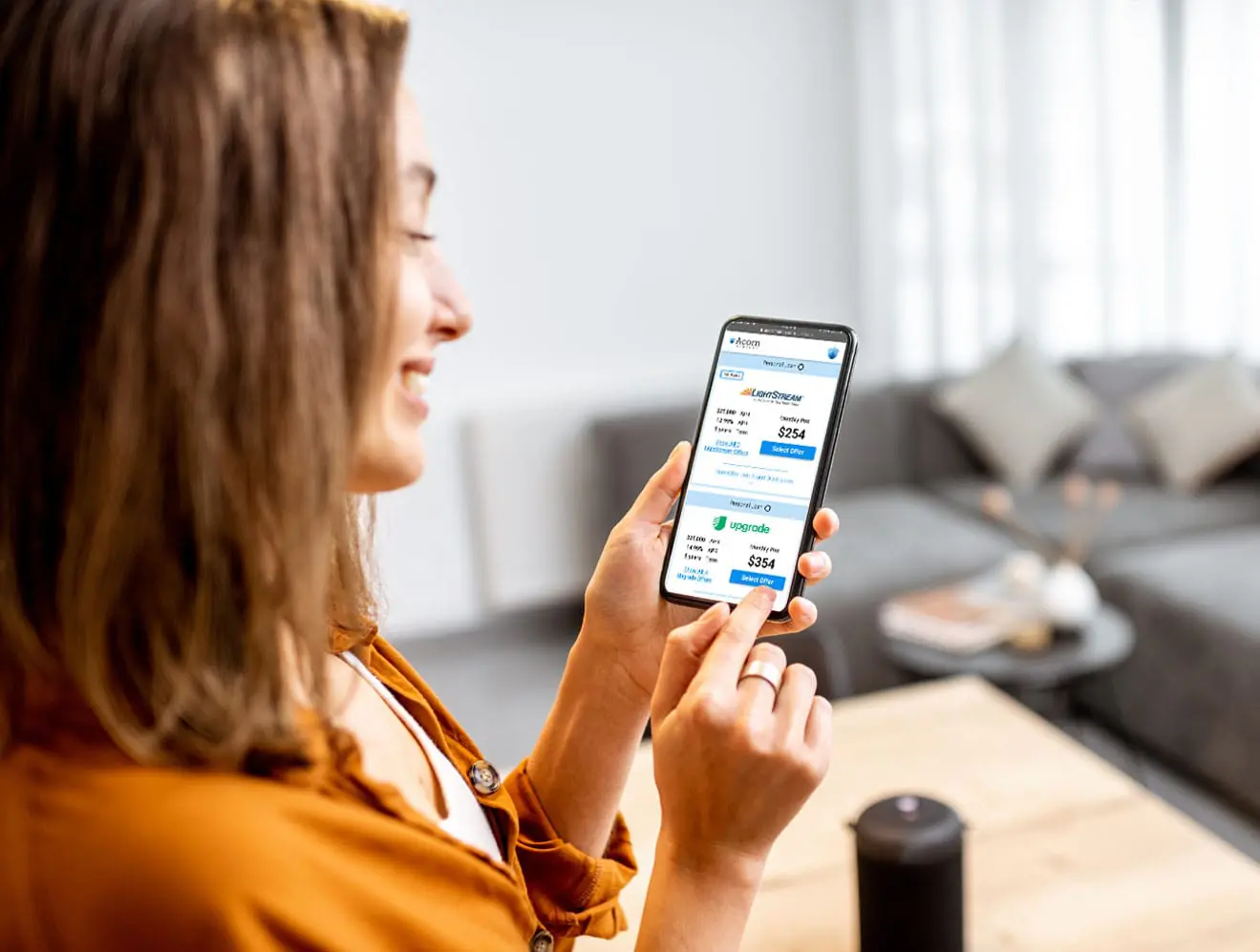 Landscaping Loans for Good & Bad Credit
Acorn Finance puts you in control of your landscaping dreams – we let you compare personalized offers from lenders in our network, with no impact to your credit score.
That means multiple landscaping loan offers for your new backyard, front yard, or garden in seconds.
We'll help you check for pre-qualified landscaping loans in seconds with our broad network of national lending partners.
You can easily sort the offers based on what's most important to you: interest rate, payment amount, length of the loan term.
Our 100% online, customer-friendly process is designed to help you find affordable payment options with lenders that can quickly finance your landscaping project.
Check Offers
Quick. Simple. Secure.
Best Hardscaping Personal Loans
Check New Landscaping Loan Offers With No Impact To Your Credit Score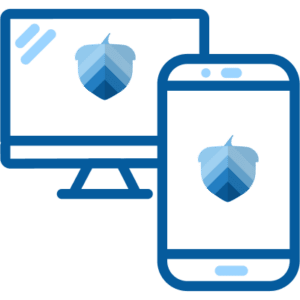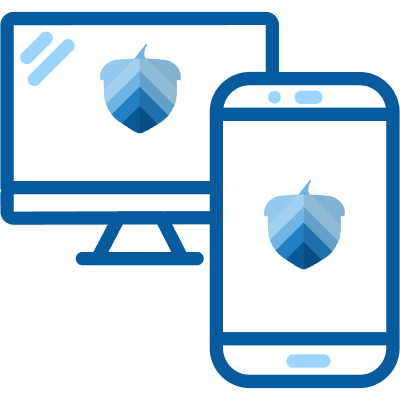 Fill out an easy online form to check for pre-qualified offers with no impact to your credit score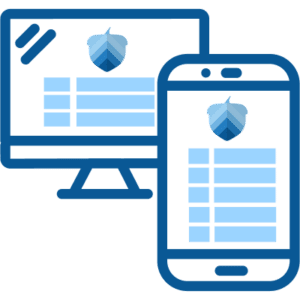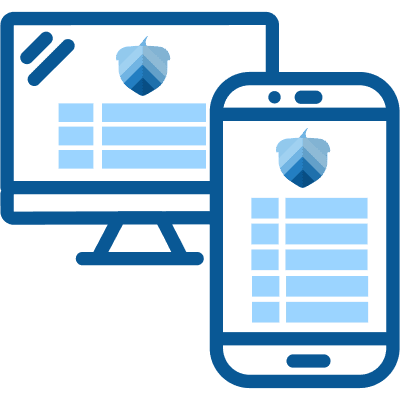 Compare terms and payment options to select the offer that's best for you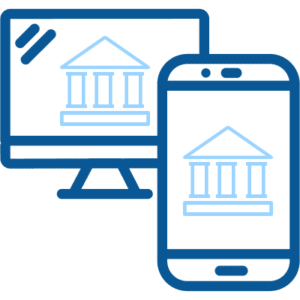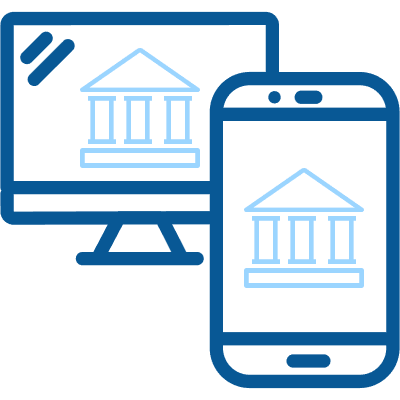 Complete your application on your selected lender's website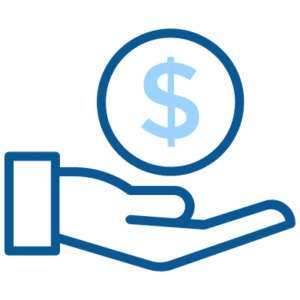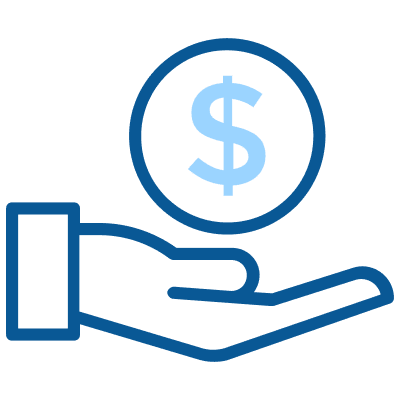 After your loan is approved, your funds should arrive within 1-2 business days2
Check Offers For Landscaping Financing
Check offers
in seconds
Get pre-qualified for loan offers with an easy online form
Won't impact
credit scores
Checking offers will not impact your credit score
Competitive
payment options
Compare rates from our network of lenders
Receive
funds quickly
Same-day and next-day available for certain offers2
Compare Rates From Lenders in Our Network
Loans for Landscape Financing
Whether you're starting from scratch, sprucing up your yard, or adding a few exotic plants you may need a landscaping loan. Landscaping loans offer affordable payment options that can help turn your dream yard into a reality. Home landscaping loans may be a wise investment that can increase your curb appeal and home value.
Is the cost of home improvements or landscaping projects holding you back? Keep reading and discover landscaping loans that offer affordable payment options and low interest rates.
Can you get landscape financing?
Yes, you can finance landscaping. Later in our blog you will find landscape loan options along with the pros and cons of each option. AcornFinance is a leading provider for landscaping loans. On approved loans, you can borrow up to $100,000 and take as long as 12 years to pay it back.
How much does landscaping cost on average?
Homeowners who start landscaping from scratch spend between $3,000 and $15,950, on average. Average landscaping rates are as follows:
$50 – $100 per hour (small jobs including tree service or lawn care)
$4 – $12 per square foot (larger jobs including installation)
$3,000 – $15,950 for new installation
How much should I spend on a backyard renovation?
How much you should spend on a backyard renovation usually depends on how extensive your plans are. Home Advisor reports that backyard remodels usually cost between $1,000 to $40,000 or more. If you are planning a modest remodel you may be looking at around $5,000. Modest remodels could include new bushes, sod, plants, etc. However, if you are looking to complete a major backyard renovation with full entertainment areas, a pool, lounge area, and more, you could easily spend $100,000 or more. Homeowners looking to transform their backyard without breaking the bank should make compromises that can help keep the bottom line down. For example, use crushed stone rather than sod or plants. Crushed stone is very budget-friendly and can still be appealing with the right touches. In addition, using crushed stone can help lower your water bill. Another example of keeping the bottom line down could be choosing plants native to your region. Native plants are usually easier to maintain and cheaper to purchase. Backyard renovations can be an easy way to increase your home value. Whether you plan to do a modest or major renovation you can use landscaping financing.
How can I make my backyard beautiful on a low budget?
Creating a beautiful backyard on a low budget is possible, but you may need to put your DIY skills to use. Even if you are not extremely handy, there are plenty of things you can do to transform your backyard. The fewer hours you pay a professional, the more money you can save. Perhaps you have a professional do the heavy lifting and you do the finishing touches. You can also pay a friend or family member to help out. Before starting a backyard renovation, you should invest time into planning. Proper planning can help homeowners create a budget and stick to it. Part of planning should include careful observation of the space. What does the backyard need? What renovations will make the biggest difference? You can jot down renovations you would like to incorporate and then work on pricing. It's important to prioritize projects and keep an open mind. You can always do phase one with renovations and later on do a second phase. If you are on a tight budget you may want to consider financing. Let's say you have $3,000 cash but your ideal renovations total $6,500. You could use the $3,000 cash and finance the remaining $$3,500.
What credit score is needed to finance new landscaping?
Landscaping loans are available for all types of credit. Do you qualify? The only way to find out is to apply for a landscaping loan. There's no guarantee when it comes to getting approved so the best place to start is by filling out an application.
What is the interest rate on landscaping loans?
Interest rates for landscaping loans vary based on factors such as the type of loan, the lender, and the borrower. A home equity line of credit or home refinance can offer some of the lowest interest rates. However, a personal loan may be a less risky and more rewarding option for landscaping loans. You can compare lenders below with competitive rates starting at 6.99 percent.
How much can you borrow with a loan for landscaping?
In some cases, you can borrow up to $100,000 for landscaping loans. Some lenders do not require proof of how funds are spent. This allows you to use the money for landscaping or just about anything else it's needed for.
Do landscaping loans require good credit?
The better your credit, the better your chances of getting approved with a lower interest rate. However, landscaping loans don't require good credit and there are options available for all types of credit.
Can you finance all parts of landscaping a yard or outdoor area?
If you are using a personal loan you can finance just about everything related to landscaping a yard or outdoor area. When you are approved for a personal loan you can use the funds however you would like as long as you do not exceed the maximum loan amount. Credit cards are similar in the sense that you can spend the money on whatever you would like to. However, racking up large credit card bills may not be the best idea. Having high credit card balances can lower your credit score and result in high-interest fees. For things like patio furniture or light fixtures, there may be 0% promotional offers from the manufacturer or distributor that you can take advantage of. The internet is a great place to research deals and pricing.
Landscape Irrigation Financing
On the lower end, irrigation systems can cost about $500. On the higher end, they can cost $4,600+. The typical average is usually somewhere between $1,800 to $3,350. If you need irrigation financing you should look into using a personal loan or credit card. If you are going to use a credit card and have the system installed professionally you will want to make sure the installer accepts credit cards.
Can you finance a sprinkler system?
Sprinkler and irrigation systems can be financed. Since they are typically less than $5,000 it's usually easiest to use a personal loan or credit card. If you are going to make other outdoor landscaping improvements you should look into a personal loan. Personal loans can have limits as high as $100,000 and interest rates as low as 6.99%.
Is an irrigation system worth it?
This is a great question and the answer can vary depending on who you ask. However, in our opinion, yes irrigation systems are worth it! Especially, if you have busy everyday lives like most of us. Let's look at some of the advantages an irrigation system can offer...
#1. Time is everything
Installing an irrigation system can help you save tons of time and labor while giving your plants or lawns the best care. Most irrigation systems can be put on a timer that allows you to run them when it's most effective and least expensive.
#2. Save water
Irrigation systems can help you save water – the environment will thank you! You can avoid water runoff and make sure the water only goes where it needs to go using a properly installed irrigation system.
#3. Healthier landscape
Lawns and most landscapes require just the right amount of water in order to achieve the most curb appeal. Too much or too little water can result in an unhealthy landscape. Irrigation systems can allow you to efficiently schedule the perfect amount of water for your landscape.
#4. Freedom
Installing an irrigation system can grant you more freedom. Say goodbye to scheduling your plans around watering your landscape.
Tree removal financing
If you need a small tree (30 ft or less) removed it should be fairly inexpensive. However, for larger trees it can get pricey meaning you may need financing.
What is the average cost for tree removal?
Removal for small trees (30 ft or less) usually costs between $150 to $400. Removal for large trees (60-100 ft) usually costs between $900-$1,200. Trees larger than 100+ feet can cost $1,300+ to remove.
Can you finance tree removal?
Yes, in most cases tree removal can be financed using a credit card or personal loan.
How common is it to finance tree removal during landscaping?
When you are in the midst of a large landscape project an extra $1,000 or so can be tough to spare. Financing can be pretty common for tree removal during landscaping projects.
Artificial Turf Financing
Artificial turf can be a worthy investment. Once it's installed it's essentially free for the next 15 to 25 years. Plus, it should always be as green and fresh as the day you installed it. Artificial turf costs about $5 to $20 per square foot. It averages out to about $12.50 per square foot. This means if you are installing an artificial turf in a 500 square foot yard it should cost about $6,250. This may sound expensive compared to natural sod but it may get more attractive when we look at maintenance costs. Maintaining a 500 square foot natural sod yard can cost about $840 per year. Maintaining a 500 square foot artificial turf yard costs about $0 per year.
Can you finance new turf?
New artificial turf can be financed in most cases. We recommend using a personal loan or looking into financing options offered by the installation company if you are going to have it professionally installed. If you are going to install it yourself you can still use a personal loan or credit card just for the materials.
Garden Financing
Gardens can spruce up your curb appeal and provide a relaxing hobby for you and your family. The size of your garden can impact the cost. If you want to build a small raised garden bed it usually costs between $195 to $320. It should be on the lower end if you build it yourself. If you want to build a larger garden filled with plants, fruits, veggies, and more it can increase the cost.
Can you finance a new garden?
Whether you are building a small or large garden you can use a personal loan or credit card. If you purchase supplies from a large home improvement store they may offer promotional 0% financing offers.
Can I finance a fence?
A fence can be financed or included with a larger landscaping project, in most cases.
What do landscapers charge per hour?
Hourly rates for landscapers can vary depending on the job and its size. In addition, the professionalism and skill level of the landscaper can impact the cost as well. Home Guide reports most homeowners pay between $50 to $100 per hour or $4 to $12 per square foot for landscaping. If you need to landscape a new home or are starting from scratch, you should expect to pay a premium. Most new landscaping projects require four or more landscapers and can take weeks to finish. Home Guide states that the average cost of new landscaping installation is about $200 per hour including materials and labor. While this may seem pricey, landscaping can increase home value. In some cases, homeowners spend about 10% of their home price on a landscaping budget. This means if you have a $500,000 house, you may need a landscaping budget of about $50,000. However, if you purchase a home with a small yard, landscaping costs should be much less. There are a lot of ways to keep the bottom line down. When you make landscaping decisions you should consider short term and long term expenses.
How can I landscape my yard cheaply?
Homeowners on a budget should find cheap landscaping ideas and execute them. Any portion of your landscaping project that you can complete yourself will be cheaper than hiring a professional. In addition, you should choose landscape options that are not only cheap initially but have lower long term costs. In some cases, though you may want to spend more upfront for materials that have lower long term costs. For example, synthetic grass may cost more to purchase and install but it requires minimal maintenance and no watering. Over time, synthetic grass should pay for itself. Another way to keep costs down is to use mulch alternatives such as grass clippings, leaves, stone, compost, and so on. Traditional mulch can be expensive to purchase but provides many benefits. Using a mulch alternative allows you to take advantage of some of the benefits with the cost. Mulch and mulch alternatives can save homeowners time and money in the long term. In addition, mulch and mulch alternatives can reduce the amount of weeding and water a garden needs. If you really want to use traditional mulch you should consider pine mulch. It's usually much cheaper than hardwood mulch.
Do landscapers give free estimates?
Most landscapers or landscaping companies offer free estimates. In some cases, landscapers may be able to provide estimates via email or over the phone, without ever coming to your home. Given current circumstances, homeowners may appreciate virtual estimates. However, once our world returns to a more normal state you may prefer to meet with the landscaper face-to-face. In most cases, the first step toward getting a free estimate is contacting the landscaper. If you are looking for a reliable and skilled landscaper you should ask friends and family for referrals or Google online reviews. Most landscapers will need some time to put together an estimate. They usually need time to account for overhead costs, materials, labor, subcontractor costs, and profit margins. Pay close attention to how the landscaper handles the estimate process. Do they pay attention to detail? Do they listen well? Do you feel comfortable talking with them? The estimate process provides pricing but it can also indicate what it will be like to work with someone.
Can you negotiate with landscapers?
In some cases, you can negotiate with landscapers. You may have more negotiating power if you get estimates from other landscapers. Being able to validate why you want a discount, bundled service, or whatever you are requesting can help you negotiate. However, make sure you are reasonable when negotiating. Being unfair to the landscaper or having unrealistic expectations can deter them from wanting to work with you. Being unrealistic or negotiating too hard may also force the landscaper to find ways to take shortcuts. You do not want this. You want the landscaper to be excited about delivering creative and quality work. When it comes to finding the best landscaping deal you will want to evaluate offers based on customer service, skill level, pricing, and overall value. Being overly focused on just price can result in negative outcomes.
How much should I budget for landscaping?
Everyone has a budget. Whether your budget is big or small, it's probably a dictator over how and what decisions you make. Some of us may have a predetermined budget before even considering what landscaping projects need to be done. While others may do some research and design to decide what projects to complete and what a reasonable budget is. If you are paying cash your budget is likely determined by your account balance. However, if you are using financing, your budget may be determined by what monthly payment you can afford and what you qualify for. Landscaping budgets can vary depending on the extent of your project. On average, Home Guide estimates that homeowners spend about $3,000 to $15,950 on landscaping installation from scratch.
Best Options To Finance Landscaping
Personal Loans
Acorn Finance is a reliable company that provides personal loans for financing landscaping. They provide affordable payment options and free services. Acorn Finance partners with top financial companies including LightStream, Prosper, SoFi, Best Egg and more.
Formerly known as Headway, Acorn Finance changed its name and continues to expand their offerings. Take advantage of Acorn Finance's quick and easy 3-step application and approval process.
Three steps to get started with Acorn Finance:
#1. Complete and submit a short loan application online
#2. Receive multiple pre-qualified offers
#3. Get connected with lenders to obtain your pre-qualified loan
Pros
No dealer fees
Loans available up to $100,000
Competitive interest rates as low as 6.99 percent
Terms up to 12 years
Receive pre-qualified offers without impacting your credit score
Easy to activate
Cons
Not a direct lender
Credit may be required for approval
Credit Cards
Credit cards can be used to finance landscaping or home improvement projects.
Pros
Opportunity to earn reward points or incentives
Easy way to pay for landscape improvements
Cons
Higher interest rates
Spending restrictions
Maxing out credit card may decrease your credit score
Cash or Savings
While using your savings or paying cash will help you avoid paying interest on your upgrades, it's not always the best option.
Pros
No interest fees
One-time payment
No credit checks
Cons
Takes away money that could help achieve other goals
Less money for emergencies or investments
Saving up for project can take a lot of time
Home Equity Line of Credit (HELOC)
Do you have equity in your home? If so, a home equity loan will allow you to borrow against your house. These funds can be used to complete the landscaping projects you've been daydreaming about. However, doing your research is critical to determine whether a home equity line of credit (HELOC) is the best option for you.
Pros
Good credit customers typically pay no closing costs
No fees for cash draws
Low interest rates (loan is secured by your home equity)
Tax advantages
Pay off loan early with no additional fees (in most cases)
No justification needed for how the money is spent
Cons
Low payment option may cause the loan to extend far longer than you wanted or create a bad financial situation
Interest rates are adjustable, they can rise
Requires ongoing attention to avoid a sudden increase in payment
Look out for hidden fees
Your home may decrease in value
Home Refinance
When selecting the proper payment method for landscaping improvements, you must consider the value of the home improvement. How much will the project return in value? Homeowners can refinance their mortgage and free up extra cash. This can be done through lower monthly mortgage payments or a "cash-out" refinance. A "cash-out" refinance is similar to HELOC where you borrow against the equity of your home.
Pros
Unlock a lower mortgage rate
Free up cash
Allows you to finance home improvements
Cons
Total cost of refinancing may be greater than actual benefits
Increase chance of being turned "upside-down" in a loan
Long and expensive process
Do landscapers do financing?
Yes, some landscapers offer financing. If they do offer financing, they probably partner with a third-party lender. Companies such as Acorn Finance can partner with landscaping companies to help them offer customers competitive financing options. As a homeowner that needs to finance landscaping, it may be in your best interest to check offers online at Acorn Finance, before applying with the landscaper or their lending partners. Checking offers at Acorn Finance will not impact your credit score.
In some cases, lenders may charge landscaping companies a fee for customers using their financing. Sounds silly right? I mean, afterall, they both win. The landscaper secures a project and the lender secures a loan, so why charge a fee for the partnership? It does not always happen, but it can. In some cases the landscaper may try to pass the fee along to the customer. It's worth asking the landscaper if they prefer you financing through them or elsewhere.
Depending on the price tag for your landscape project, a personal loan may or may not be a good option. If you are considering using a credit card, then you should definitely look into a personal loan. However, if you are planning an extravagant backyard remodel exceeding $100,000 you may be better off with a secured loan. Acorn Finance has lending partners that specialize in home improvement or personal loans.
Can you make payments on landscaping?
Yes, by financing your landscaping project, you can pay for your project with monthly payments rather than with one upfront lump sum payment. The amount of your monthly payments will depend on the total loan amount, the term of the loan, and your interest rate.
You can use online calculators to help you determine your expected monthly payments based on the information above. Before applying for a landscaping loan, you may want to get an estimate so that you know how much money you need to borrow.
Should I finance landscaping?
The most cost effective way to pay for a landscaping project is with cash. If you have the money sitting in savings, it is always the more financially responsible option to pay with cash. However, you may not want to do that or you may be unable to do that.
If you have financial restrictions, you may need to use a landscaping loan.
You should finance a landscaping project if you want to do a larger project than what your savings account will allow. By financing, you can take on a larger project and pay for it over time with monthly payments. As long as you can cover the monthly payment and secure competitive loan terms, you shouldn't have many drawbacks from using a landscaping loan.
Financing a landscaping project with a personal loan is almost always a better option than using your credit cards. With a personal loan or a home improvement loan, you can lock in much lower interest rates than what your credit cards offer.
You also will have a set time when your loan will be paid off if you continue to make the payments on time throughout the life of the loan. With a credit card, you can potentially be paying on your landscaping project for months and even years longer than with a personal loan.
How much should I budget for backyard landscaping?
Your landscaping budget entirely depends on the scope and size of your project. Are you installing a pool? Building a porch or deck? Laying concrete for a patio? Or are you keeping it to traditional backyard landscaping tasks like laying sod, rock, and mulch, and planting some trees and shrubs?
If you are looking at just landscaping costs without the addition of any outdoor additional living space, you can still be looking at a hefty amount. Also, the size of your backyard will be another large determining factor. It might be best then to budget for your landscaping project by cost per square foot depending on your ambitions.
For basic services, you should budget $4 to $6 per square foot. This includes services like thatching, aerating, planting flowers, and other miscellaneous maintenance.
For intermediate levels of landscaping, you should budget $6 to $10 per square foot. This includes installing flower beds and raised gardens, and installing landscape curbing in addition to your basic services.
A full replacement renovation may cost you closer to $10 to $40 per square foot. This may include a complete exterior design, demolition of the lawn, installation of new sod, fencing, plants, trees, shrubs, etc.
What is the cheapest way to landscape?
There are several ways to cut down costs while landscaping including finding alternative materials and using rock to take up space that will require no watering. But, the biggest way to cut costs during landscaping projects is to do most of the work yourself.
Labor is usually a huge portion of any landscaping budget. If you have some teenagers living at home, have them invite over a few friends and have everyone pitch in to get the work done. You should of course incentivize their efforts, but still, it will be much cheaper than having the work done by professional landscapers. You'll be surprised how far pizza and soda will go.
You can do much of the landscaping labor on your own. Planting trees and shrubs, laying rock, mulch, and sod, trimming trees, building a fence, putting in patio pavers, are just a few examples of some of the work you can do on your own.
If you are digging and doing landscaping tasks on your own, make sure to call your energy and gas companies so they can come out and mark areas where underground electrical and gas lines exist.
Does landscaping add property value?
Yes, according to a study conducted by Virginia Tech, landscaping can add an increase of 15% in overall home value.
That being said, landscaping is more than just planting a few trees and bushes here and there. A well-landscaped yard with lighting, fences, garden paths, fire pits, and ponds can add value to your home, but a poorly landscaped yard can also decrease your overall home's value by as much as 10%.
This is why if you are unsure or inexperienced in landscaping, it may be worth it to hire a professional landscape architect, designer, or landscape company to do the project for you. You do not want to take a chance of ruining your backyard and decreasing the value of your home.
Why is landscaping so expensive?
Landscaping is expensive for two main reasons. First, the materials used for a landscaping project can be expensive and the total cost adds up quickly. Second, landscaping is labor-intensive and can take time, especially if you have a large yard. Landscaping should be done right as it has to withstand outdoor climates and wear and tear for many years to come. You should consider maintenance requirements when making landscaping decisions.
Secure Landscape Financing Today
In conclusion, a personal loan can be less risky than comparable options for a landscaping loan. Although borrowing money requires interest and other fees, the return on investment and benefits may offer greater value. In addition, it allows you to save your cash for emergencies and other goals. So, what are you waiting for? You now have the knowledge and resources to bring your dream yard to life while increasing the value of your home!
How do you maintain landscaping?
Installing landscaping is one thing and maintaining it is another. If you want to keep your landscaping in good shape and get the most out of your investment, you will want to maintain landscaping. If you are short on time, you may want to hire a professional to maintain your landscaping. However, with a little research and commitment, you can maintain landscaping on your own. To maintain landscaping you can refer to the following tips:
Use the right tools: Always work with the right tools when it comes to the different landscaping tasks. Using the right tools can simplify landscaping maintenance while getting the job done properly. Also, make sure you are using tools properly, so you do not unintentionally cause more damage to your yard.
Weeding: You may need to go through and handle some of the weeds in your yard on a regular basis. Some are going to grow quickly and you will need to deal with them on a regular basis to make your yard look as good as new. In some cases, you may only need to manage weeds on occasion. It depends on landscaping choices and location.For example, if you use crushed rock, you may have to worry less about weeds.
Foundation fabrics: Fabric can be placed under some landscaping to help keep weeds out. You should invest the extra money to install foundation fabric to avoid unwanted encounters with weeds.
Cleaning: It's dirty outside. Therefore, you may want to clean. Keeping dirt and grime off landscaping and other surfaces can keep your landscaping looking like new.
Sinking: As time goes on, rocks and other materials may sink into the ground. By adding a little bit of gravel under materials, you can avoid sinking. You should install the gravel at the time you install the landscaping.
Investing time every few weeks to evaluate landscaping can help keep your yard looking lively. It may help to make a checklist of what is most important to keep an eye on.
What are the different types of landscaping?
Landscaping projects, like other home improvements, may come with many choices. Some choices may cost you less upfront and down the road. You will want to choose landscaping that is eco-friendly and blends in well with your neighborhood. Most landscaping projects will include a variety of landscaping types.Some of the most common types of landscaping that you can go with include:
Gardening: Gardening is a popular choice that can benefit the overall style of your yard. Through gardening there are many different things you can achieve. Gardening offers homeowners a variety of options. You should explore your options and choose the options that are most appealing to you.
Structure installation: Oftentimes, structure installation is executed with gardening. It usually includes adding or building some kind of 3D structure to make your yard stand out. Water fountains and gazebos are examples of structure installation.
Pathways and steps: This can be a great way to divide up the area a bit and can give you a path to a specific point of interest in your yard. You can customize these to go with a theme or color that you like.
Informal landscape: In some cases you can incorporate informal landscaping. If you can, it may be easier to maintain. Informal landscaping usually includes shrubs or cornflower or other natural and organic aesthetics.
Formal landscape: This is going to employ more of the lines and geometric shapes that you need to get a formal look in the yard. Formal landscaping may require more maintenance.
What are typical services of landscaping?
When it comes to landscaping services, it's like choosing from a pedicure menu. There are a variety of choices available and you will need to choose the one that best suits your needs and budget. For some, general bed maintenance and detailing may do the job. You may even choose to only have maintenance done seasonally. If you have shrubs and hedges you may need to add pruning and hedging to your service. Most landscapers should be able to recommend what services are best to keep your yard in good shape. In some cases, you may also need insect repellent services to protect your yard. From time to time you may need to replace plants or flowers to keep your yard looking alive.
Is landscaping worth the money?
Landscaping is almost always worth the money. If you are a DIY type of homeowner, you may be able to do your own landscaping and maintenance. For some, it can turn into a healthy hobby. If you are on a budget, DIY landscaping can help your money go farther. Whether you hire a professional or install landscaping on your own, it can be worth it. A professional may be able to help you choose landscaping elements and designs that are most sustainable for your area. Landscaping can improve your home value.
Why is landscaping so expensive?
Landscaping is an art. It requires an element of knowledge and creativity to design. When it comes to bringing the design to life it can require extensive labor. If you hire a professional they can simplify the project and create a landscaping design that can wow your guests. However, this isn't free. In addition to labor, there is also the cost of materials. Material and labors can vary but you should avoid cutting corners on cost. The size of your landscaping project can also impact the cost. A lot of work goes into landscaping, thus driving up the cost.
How do you estimate landscaping costs?
The amount that you will spend on landscaping is going to depend on the type of work that you would like to get done. It often will vary from $50 to $100 per hour or $4 to $12 per square foot depending on the size of the job and how many people will do the work. You will likely spend at least $3,000 on the project and some of the larger ones are going to cost more.
The materials you choose can affect the cost of your project significantly. For example, if you are trying to save money, not only on installation but maintenance, you may want to consider crushed rock. While you may think rock is boring, with the right touches, rock can be a cost-effective way to enhance the styling of your yard. In addition, it will be cheaper to maintain than a lawn. To estimate the cost of landscaping you should get an estimate from a professional. If you plan to do the work on your own, make a plan and head to the store to price out what materials will cost.
Can you get a landscaping loan with bad credit?
Your landscaping is the first thing people see when they come to your house. If your yard is a mess, they already have low expectations before their foot is even in the door. You only get one chance at a first impression.The good news is, you can get a landscaping loan even if you have bad credit. Your best bet may be to use a personal loan. Peer-to-peer, or P2P, lenders are known to lend personal loans to borrowers with credit scores as low as 580. Some won't even look at your credit score because they come up with their own measurements to assess creditworthiness. If you need a landscaping loan and have bad credit you should start by checking your credit report. Once you know exactly what your score is you can find a lender with a minimum credit score requirement that your score aligns with.
One option that is best avoided is the payday loan. These may get you cash quickly, but the interest rates can be as high as 300% or 400% APR. Another option you should probably avoid is a car title loan. These also have high interest rates and you can end up losing your car in the end.
What credit score do I need to get a landscaping loan?
Most lenders will have a minimum credit score requirement. To qualify for a landscaping loan you will need to meet the credit score requirement along with other requirements a lender may have. With that being said, requirements can vary depending on the type of loan you use and the lender. If you are using a personal loan for landscaping financing, you will probably need a FICO score between 610 to 640 to qualify.
One good option is to use a credit union. Credit unions provide their members much more lenient borrowing terms than banks and other traditional lenders do. First, you have to become a member. You often have to be a member for about a month before you can request to take out a loan.
Credit unions also sometimes offer loans called payday alternative loans, or PALS. PALS can provide you with $1,000 fast with no credit check and good borrowing terms. These aren't to be confused with payday loans, which usually have unfair terms.
What is the minimum credit score to get landscaping financed?
The minimum credit score can depend on the lender and the type of loan you use. If you are using a personal loan you should have a FICO score 610 or better. However, if you don't quite have a FICO score of 610,you can still apply, and you may even still qualify. Lenders usually consider a variety of factors when approving loans. In most cases, a lender can share their minimum credit score requirement with potential borrowers. You may want to call the lender of your choice to learn more about their minimum requirements before applying. At Acorn Finance, some of our lending partners have a FICO cutoff of 600. You can check offers at Acorn Finance to see if you qualify with one of our lending partners. Checking offers at Acorn Finance does not impact your credit score.
Can you put landscape updates and improvements on credit?
Yes, you can put landscape updates and improvements on your credit. However, it may be difficult to pay for labor with a credit card. Not impossible though. Credit cards can be an expensive way to finance landscaping updates and improvements. If you can't pay the full balance off within a few weeks you should probably look into a personal loan. If you let your credit card balances add up, they may become unbearable to manage. Personal loans usually have fixed monthly payments making them much easier to manage. At Acorn Finance you can check personal loan offers between $1,000 to $100,000, depending on credit score.
Can you get a landscaping loan with a 600 credit score?
You may qualify for a landscaping loan with a 600 credit score. If you have a 600 credit score, decent income, and a low debt-to-income ratio, it may not be that hard to qualify for a personal loan for landscaping. However, if you have a 600 credit score, recently defaulted accounts, and unstable income, it may be a different story. While you may not know much about credit, it's always a good idea to monitor your credit report on a regular basis so that you know what is reported. If you have negative marks on your credit report you should fix them right away.
What lenders provide landscaping financing for bad credit?
Online lenders typically have less strict requirements than traditional banks. There are several online lenders that can help bad credit borrowers. Here are just a few of the lenders you may be able to work with:
Lightstream has a minimum credit requirement of 660. Their APR ranges from 4% to 20%. Their loans range from $5,000 to $100,000.
Upgrade has a minimum credit requirement of 560. Their APR ranges from 6% to 36%. Their loans range from $1,000 to $50,000.
Prosper has a minimum credit requirement of 640. Their APR ranges from 8% to 36%. Their loans range from $2,000 to $40,000.
Rocket Loans has a minimum credit requirement of 640. Their APR ranges from 6% to 30%. Their loans range from $2,000 to $45,000.
Navy Federal has no minimum credit requirement. Their APR ranges from 8% to 18%. Their loans range from $250 to $50,000.
How to finance landscape work with bad credit?
Before applying for landscaping financing or any type of financing, you should check your credit score. You should also review your budget. It's important to determine how much you can even comfortably afford to borrow before taking out a loan or applying. You may also want to get an estimate to determine how much financing you need. Once you have done some of the prep work, you can check offers at Acorn Finance. You can also check with your local bank or credit union to see what they can offer. Some landscaping companies may also offer financing. However, it's usually best to secure your own financing.
What is considered bad credit when looking for landscaping financing?
A bad credit score is usually in the range of 300 to 629. However, you may still qualify for a personal loan with a credit score near the top of this range. Lenders can have different perspectives as to what they consider bad credit, but this is the industry norm. If you are working with a lender that specializes in borrowers with good credit, they may consider any FICO score under 700 to be bad. This is why it's important to know what type of borrowers a lender can help before applying. If you have bad credit it may be easier to apply through a platform such as Acorn Finance that partners with a wide variety of lenders. If you are trying to borrow a larger amount, lenders may consider bad credit as a higher score than the typically bad credit range. Credit scores can be used to evaluate how much risk a borrower may be.
Can you finance backyard landscaping?
Backyard landscaping can transform the appearance and experience of your backyard. It can also increase your home value. However, landscaping can be expensive. It's common for homeowners to use financing to pay for backyard landscaping. If you are building a pool and planning to do all backyard landscaping you may want to consider a secured loan option. If you just need to pay for landscaping, a personal loan can be a sensible option. In some cases, a contractor or landscaping company may offer financing. Whether they do or don't you will always want to compare offers. To check and compare personal loan offers you can visit Acorn Finance. Take advantage of their secure platform that can connect you with top national lenders. In most cases, personal loans are funded as a lump sum and the funds can be spent however you would like. This means you can use the funds to pay for materials, labor, rental equipment, or anything else you need to complete your backyard landscaping. Just be sure to borrow the appropriate amount of funds.
What credit score do you need to finance landscaping?
Credit score requirements can vary depending on the lender. Borrowers with a credit score 600 or above, should find that financing is fairly easy to secure. Before applying for financing you should check your credit score. To do so, you can either use a credit monitoring app such as Credit Karma or you can request a free credit report. If your credit score is below the good range (670-739) you may want to work on improving your score before applying for a loan. Alternatively, if you do not wish to or are unable to boost your credit score,you will want to find lenders that you can meet the basic requirements for. Online lenders tend to have less strict requirements so you may want to start there. At Acorn Finance our lending partners have personal loan credit score requirements as low as 560, although a 600 credit score is preferred by most.
Can you add landscaping to the mortgage?
If you use a secured loan to finance landscaping, you can secure the loan or line of credit with your home. You will need to make a monthly payment in most cases. If you fail to make payments, you risk losing your home. Secured loans are, well, exactly what they sound like; secured by collateral. To qualify for a secured loan or line of credit you will likely need a good credit score and plenty of equity in your home. For smaller projects such as landscaping, secured loans usually pencil to be too much risk for the amount of money you need to borrow. Personal loans offer a way to finance landscaping without using your home as collateral. They are less risky for the homeowner.
Can you use a home equity loan for landscaping?
Yes, if you have value in your home, you can borrow against your home to get a loan to make a new backyard or do some landscaping. This might be a good option if you have a large amount of value in your home because home equity loans usually have lower interest than other personal loans because the loans are secured against your home. With any home equity loan though, you want to be careful because you always risk losing your home if you cannot make the payments and if you default on the loan. It's always worth checking if a personal loan or a home equity loan will be cheaper and which one has lower interest.
Can you pay landscapers by credit card?
If the landscaping company accepts credit cards, you can pay with them. In addition, if you are doing most of the work yourself, you could use a credit card to cover the cost of materials. If you already have a credit card with available spending on it, this may be a tempting option. However, we strongly urge you to check out other options before using your credit card. Personal loans are a great alternative to credit cards. Similar to a credit card, they can be easy to secure. In addition, you can use the funds however you would like. The benefit of a personal loan versus credit card is that a personal loan has a fixed monthly payment. They typically have much lower interest rates as well. Repaying a personal loan is usually much more manageable compared to repaying credit card debt.
How much does a backyard renovation cost?
Backyard renovation costs can vary. You will have a lot of decisions to make along the way, most of which can impact the total cost. You may also encounter obstacles that are out of your control such as permits or uneven surfaces that may cost more money. Before jumping into a backyard renovation you should gather some estimates and spend some time thinking about the elements of the renovation that are most important to you. If you have a predetermined budget you may want to share it with the company providing an estimate, if you trust them and feel they will not use it against you. Landscaping projects can range anywhere from $250 to $12,000+. Small projects will cost less and larger ones will often be much more, but it depends on your project and the choices you make.
The average cost for patios or a new pathway is about $4,000, while a deck can cost up to $8,000. Sod installation is around $2,000 depending on how big your yard is. Keep in mind you also need to pay for installation costs and design costs if you are using a designer.
How much should I invest in my backyard?
You should invest enough to get the project done the right way, but not so much that the improvement leaves you financially struggling. You should also consider the costs of maintaining landscaping choices. For example, artificial turf may cost more upfront than natural grass, but in the long run the turf is much cheaper to maintain. Therefore, it may easily be worth the additional upfront cost. If you are looking for an official answer though, experts say to spend 10% of your home's value on landscaping. This will ensure you aren't spending too much but that you are also spending enough to make the investment worthwhile.
How do you finance outdoor living space?
Whether you are creating an outdoor living space from scratch or just completing final touches such as furniture, a BBQ, and perhaps a few planter boxes, there are financing options available. If you just need to finance furniture or final touches, you may just want to use a credit card. If you can find a credit card with a promotional 0% period, that may be the best option. However, if you are looking to create an outdoor living space or completely renovate an existing space, you should consider a personal loan. Some lenders can offer personal loans up to $100,000 with terms up to 12 years. Unsecured personal loans do not require collateral. This can be a big advantage for a new homeowner or a homeowner that does not have equity in their home. As long as you borrow enough money, you can use personal loan funds for materials, labor, patio furniture, TV's, and so much more. You should estimate all costs involved with your project and then check personal loan offers to see if you qualify.
Can you finance landscaping equipment?
Landscaping equipment can be financed. Whether you need equipment to complete your project or equipment to maintain your yard, you can use financing. You can even use financing to cover rental costs, should you choose to rent equipment. In some cases, retailers may offer promotional financing for equipment such as lawn mowers, weed wackers, and more.
Is it difficult to get a landscaping equipment loan?
The level of difficulty of getting a landscaping equipment loan usually depends on how much you need to borrow and your creditworthiness. If you have a bad credit score and limited income but are trying to borrow $10,000 to finance landscaping equipment, it may be hard to qualify. In addition, the interest may be high causing monthly payments to be out of your budget. If you have good credit and solid income, qualifying for a landscaping equipment loan should be easy. Personal loans are often used to finance landscaping equipment.
How Does Acorn Finance Compare?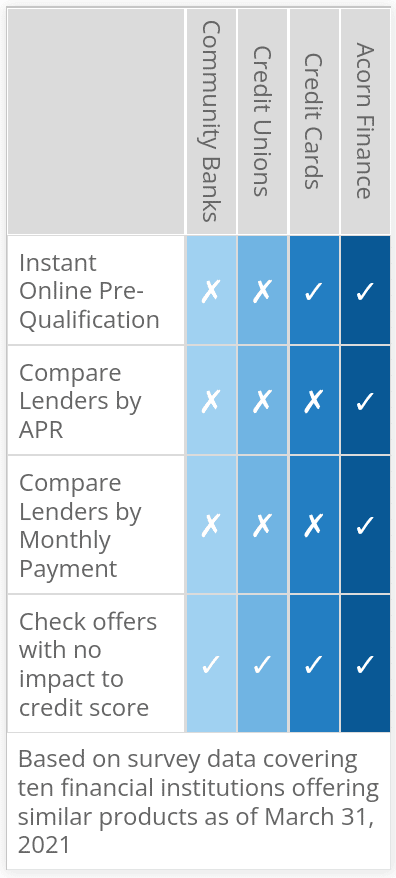 Ready for Landscaping Financing?
Check Offers Today.
Compare landscaping loans without affecting your credit score.
Check Offers
Compare Rates From Top Lenders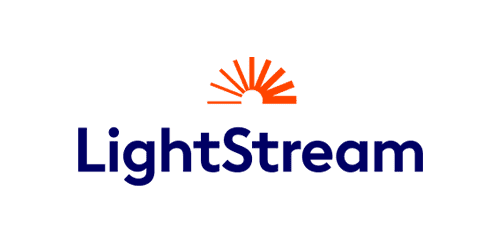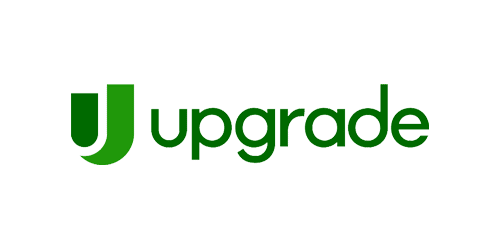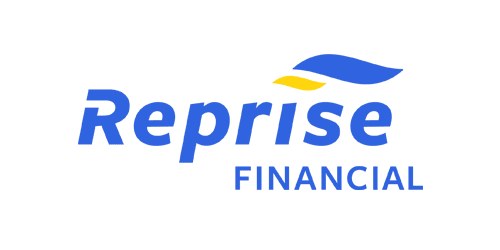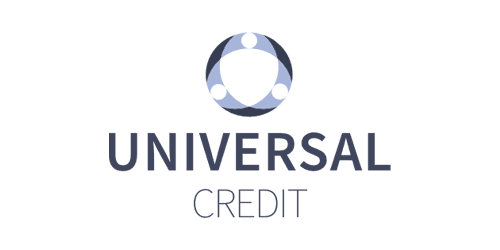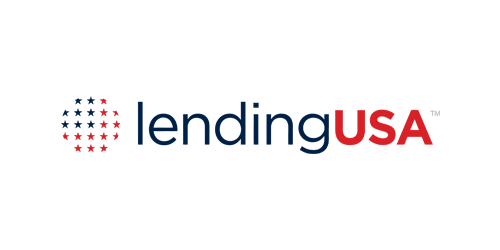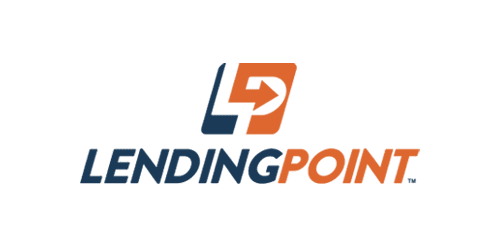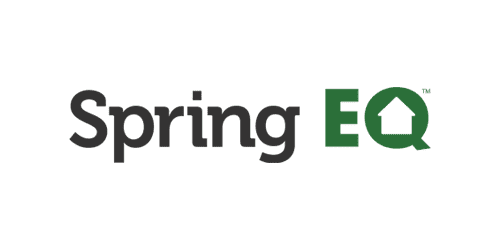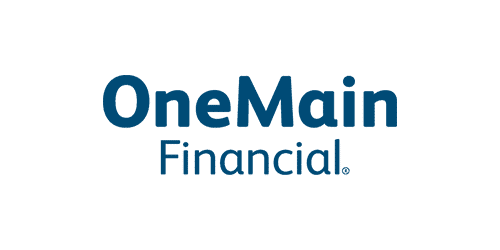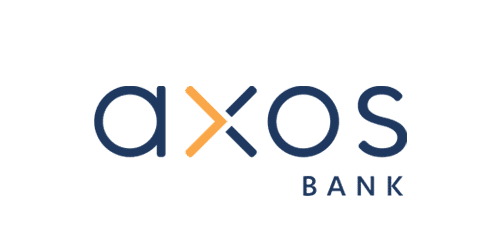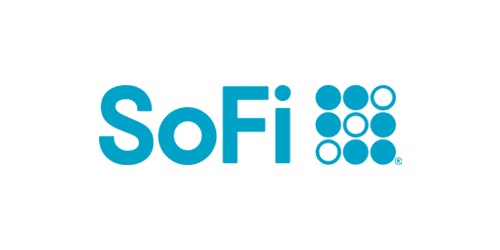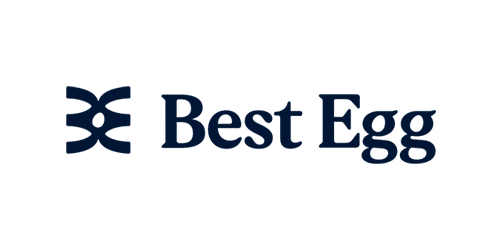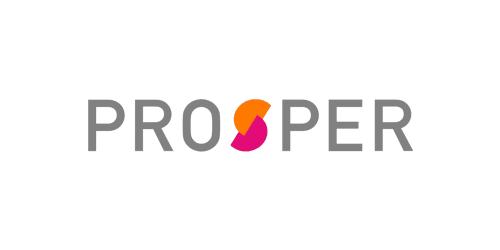 Landscaping Financing Calculator
Are You A Contractor?
Secure Landscape Financing for Customers.
Fund more landscaping projects with easy, affordable landscape financing options for your customers
Get Started
Popular Home Improvement Projects
Barn Financing Options
One home, endless possibilities
Personal Loan Information