Artificial Grass Financing Options
Compare monthly payment options from several lenders in under 2 minutes.
How much would you like to finance?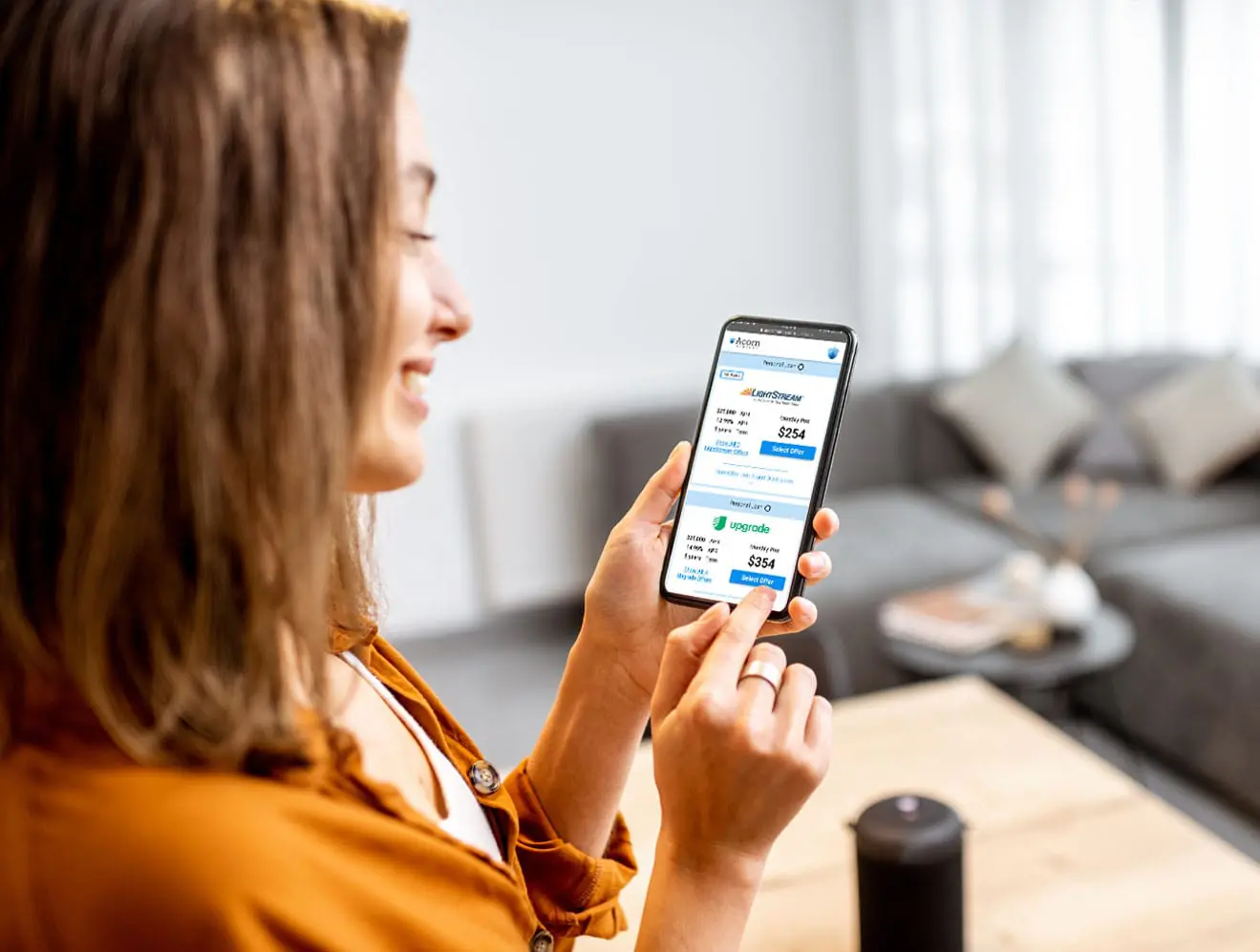 Artificial Grass Financing
Artificial grass can add value to your home and even help you sell your home at a future time. This is especially true if you live somewhere with long and dry summers. Though natural grass looks great, artificial grass can accomplish the same thing for little to no maintenance. It's also a more environmentally friendly solution.
It can be expensive to maintain a lawn, even if you live somewhere with a fair amount of natural annual precipitation. The amount of water it takes to keep a healthy natural lawn is not only expensive, but it can be detrimental to the environment and exacerbate drought-like conditions in drier regions.
Check Offers
Quick. Simple. Secure.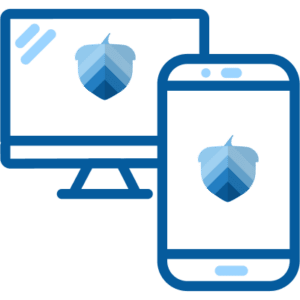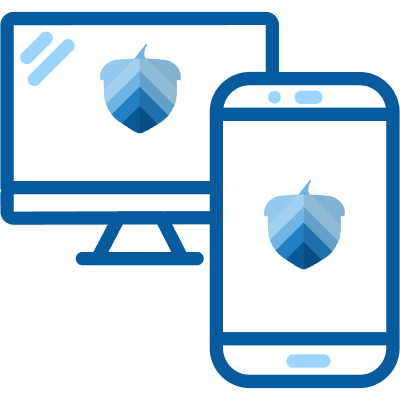 Fill out an easy online form to check for pre-qualified offers with no impact to your credit score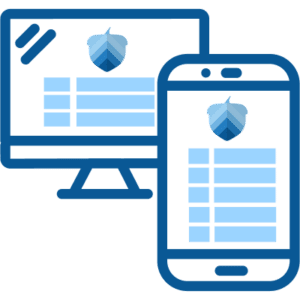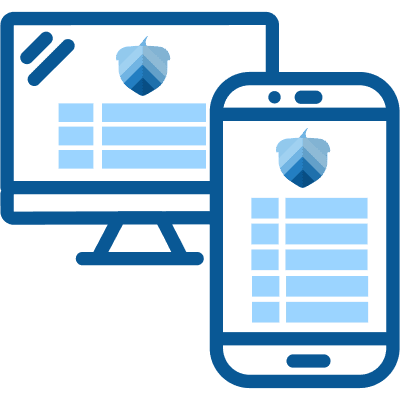 Compare terms and payment options to select the offer that's best for you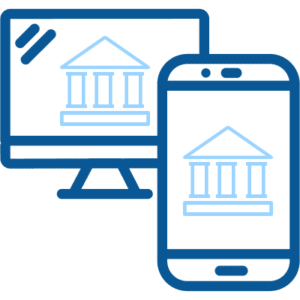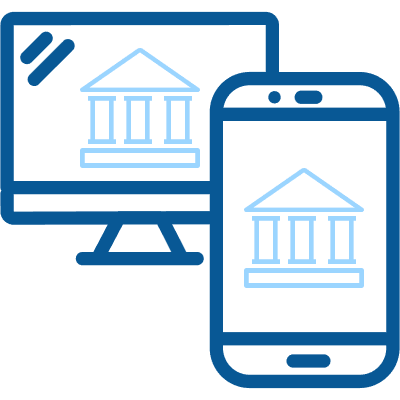 Complete your application on your selected lender's website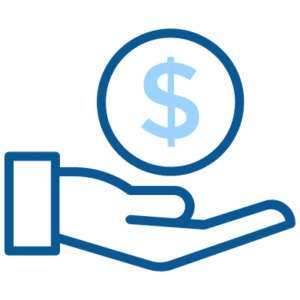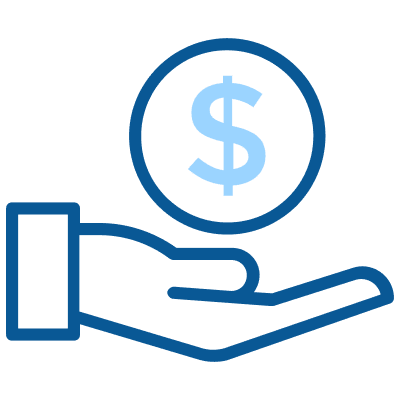 After your loan is approved, your funds should arrive within 1-2 business days2
Check offers
in seconds
Get pre-qualified for loan offers with an easy online form
Won't impact
credit scores
Checking offers will not impact your credit score
Competitive
payment options
Compare rates from our network of lenders
Receive
funds quickly
Same-day and next-day available for certain offers2
Compare Rates From Lenders in Our Network
Learn More About Artificial Grass Financing Options
One of the main reasons people do not consider the advantages of having an artificial lawn is the upfront investment that it requires to have one properly installed. However, if you consider paying for the lawn with artificial grass finance, you can pay for your artificial grass with monthly payments over time and hold on to your liquid assets.
Can I finance artificial grass?
Yes, you can finance artificial grass. Something to consider when choosing to finance artificial grass is that most artificial grass installations can start to pay for themselves after 7-years. If you finance your artificial grass carefully and pick the right loan repayment period, you could calculate when you would start to save money compared to if you would have gone with a natural lawn. You will just have to calculate the interest into the overall cost to see when you can start to see a return on your investment. This may help you justify the expense of taking on a monthly payment.
Artificial grass can be financed using a home improvement loan, which is often the simplest option. Home improvement loans can offer competitive interest rates and terms and do not require collateral. If you are considering an extensive and costly backyard or front yard remodel, you may want to consider using a secured loan. If you want to do some other improvements along with installing artificial grass, you can still use a home improvement loan. Just be sure to borrow enough money.
How do you finance artificial grass?
You can finance artificial grass the same way you would finance any other home improvement project. You can take out a line of equity, use credit cards, or secure a personal loan. A personal loan may also be referred to as a home improvement loan. Essentially, it's an installment loan that does not require collateral. A home improvement loan or personal loan can offer fixed monthly payments. In some cases, artificial turf companies may offer financing. You should always check offers and listen to what companies can offer. Always do plenty of research before committing, there are plenty of options for financing artificial grass.
How much should artificial turf cost?
Many factors go into determining how much artificial turf costs. From the material and labor to the planning, preparation, and cleanup, each factor weighs heavily on the total cost of installing artificial turf at your home.
On average, artificial turf can cost a homeowner anywhere from $2,772 to $6,754. That puts the national average at around $4,757. One of the biggest cost factors is the material. The materials mainly used for artificial turf or artificial grass include nylon, polypropylene, and polyethylene.
Nylon is the most expensive material which can cost anywhere from $3 to $4 per square foot, with some brands costing even more. The polypropylene turf is closer to $2 to $3 per square foot and polyethylene is the cheapest material costing anywhere from $1 to $2 per square foot. Each material has its own pros and cons that you should consider before purchasing.
Other expenses that you need to factor into the overall cost are the preparation, the installation labor, and the clean up after. To prepare your outdoor space for installing astroturf, you will need to clear and excavate the area, lay down a weed control membrane, and then add a layer of gravel to compact the surface. All of these things are necessary expenses that are factored into the total cost.
Hiring a professional to help you install the artificial turf may not be necessary if you would like to do the project yourself. You can save a lot of money on labor by doing so, but remember that if you make costly mistakes, you could be spending more money than if you hired a professional to begin with.
Does artificial grass increase home value?
Overall, artificial grass can increase a home's value. On top of always maintaining a perfect looking lawn, you can save time and money upkeep of artificial grass. Think about all the watering and mowing that it takes to maintain a lawn. Having an artificial lawn saves you money as well as makes your house more attractive to potential buyers.
People living in their retirement years or maybe a young family that is full of parents working full-time and kids going to school and extracurricular activities, may not have the time or feel like they want to maintain a yard. This could help you sell your house at a future date as people are realizing the benefits of not spending time on their lawn. The time that can be spent with friends and loved ones rather than mowing a lawn is an attractive incentive to potential buyers that will add value to your home.
In terms of financial gain, you will be adding overall property value to your home by increasing the curb appeal and resale potential. That can add a 7% increase to the overall amount your property is worth.
Is there a tax credit for artificial turf?
Depending on where you live, you could see enormous tax credits or rebates for installing artificial grass. As more states are experiencing drought-like conditions year after year, state and local governments are stepping up to incentivise homeowners to trade in their natural grass for artificial turf.
For example, in Arizona, cities like Scottsdale are giving rebates up to $1,500 on their residential taxes. Other smaller towns are giving residents tax rebates of $500 or more as well. This is a movement that is not alone in Arizona. Many states in the west like California are also taking this approach to help in water conservation efforts.
Is artificial grass worth the money?
There is no denying that artificial grass is far more expensive than having sod put in, however, there are many other considerations that are in play here. You need to factor in the upkeep of fertilizing, the personal time spent doing lawn work, water bills, and money spent on lawn care equipment.
If you are looking solely at the numbers and not considering indirect variables like free time spent with friends and family, then it may take 7 full years to recoup 100% of your initial investment when comparing it to sod and the additional costs associated with maintaining a fresh lawn.
What are the advantages of artificial grass?
There are many advantages to installing artificial grass at your home that other people, businesses, and places even like Disneyland are reaping the benefits from. Some of those advantages include:
Artificial grass does not require weed pulling, fertilizing, watering, mowing, and addressing mole or other animal infestations.
Using fertilizers, pesticides, and herbicides can expose you and your family to dangerous chemicals. No need to use any of those on artificial grass.
You will enjoy a fresh and green looking lawn even when everything is brown from drought or winter.
Help the environment by conserving water and contributing to annual droughts.
Spend more time with friends and family instead of working on your lawn.
The advantages of artificial grass are plentiful, and when combined with any tax rebates that your state or local government may have, should be considered when trying to offset the main disadvantage of the upfront investment.
What are the disadvantages of artificial grass?
The many advantages of owning a home with an artificial lawn are obvious, but what about the disadvantages? Other downsides need to be considered aside from the large upfront investment.
Let us take a closer look at some of the disadvantages of owning a home with artificial grass:
Issues can arise after the installation has been completed: The main disadvantage of an artificial lawn, aside from upfront cost, is that things could happen that would need you to remove a piece of the turf to address an underlying problem. For example, if eventually, you had weeds growing through your lawn because there was a hole in the weed membrane, or if you were seeing draining issues, you would need to properly address them and it could get expensive.
Hotter surface temperatures: When the sun is out, the artificial turf will absorb and maintain that heat much longer than grass. That will cause the temperature of the turf to heat up and it could be uncomfortable on your skin. Also, grass keeps the entire outdoor living space much cooler overall.
Does not have that "natural" feel: Natural grass has a great feeling that people can enjoy on their bare feet and while laying down on a nice day. Artificial turf can be uncomfortable to the touch, and the cheapest kinds could cause rug burns.
One more thing to consider is that once you go artificial, it may be difficult to ever switch back to grass in the future.
Make sure you weigh these advantages and disadvantages heavily because once you decide to go artificial, you are kind of stuck with it unless you want to put in a lot more money and a lot more work.
How much does it cost to have artificial grass installed?
The average artificial grass installation costs between $2,772 and $6,754. This includes materials and labor. The average cost per square foot can be somewhere between $5 and $20. Much of the labor will be put into the excavation, applying and creating the base layers, measuring and fitting the turf accurately, and planning the design and layout that fits your yard best.
What is the most natural-looking fake grass?
Depending on your budget, there are some incredibly natural feeling and natural-looking fake grasses currently available on the market. Fake grass has evolved immensely from when it first became popular in the late '60s. If you are willing to spend the money, here are a few brands right now on the market that you should consider.
Perga Premium Artificial Grass: This premium fake grass looks great and is all-weather rated for use in any part of the country where weather may become extreme. It is a polyethylene, dual-yarn, monofilament grass.
ForeverLawn: This is a lightweight fake grass that is great for people who have kids and pets. It can withstand being placed in spaces where it will take a lot of wear and tear from people playing sports or dogs trying to dig.
SYNlawn Wide Fescue Cut: This is a 100% recycled polypropylene material grass that is extremely easy to clean. It is UV protected and fire-resistant and comes with a 10-year warranty.
By checking out these fake grass options, you will notice how far the industry has come to making sure fake grass looks and feels like the real thing.
How do you maintain artificial grass?
Maintaining artificial grass is quite simple. The main way to think of it is like stain management and removal, kind of like a normal carpet. Meaning, if a glass of wine gets spilled, you should clean it up to prevent it from staining. Do not worry, the wine will not stain as carpet does, but you will still have to address it.
To address everyday spills, you will need to follow these simple steps:
Get to the stain right away before it fully dries, if it is a liquid, and if it is a solid, simply pick it up and spray some water on the area.
Blot up spilled liquid like you would on a carpet.
When rinsing with water, you could use any normal mild household detergent mixed in to provide extra cleaning support.
If you need something stronger to clean an area than a mild detergent, you can use water mixed with a 3% ratio of ammonia instead.
If you use something stronger, be sure to rinse it again with clean cool water.
Other quick tips: If you get something sticky like gum or pine sap in the grass, you can use an aerosol refrigerant to freeze the item and then scrape it out.
For pet waste: Simply allow solid waste to dry and then it can easily be picked up. Urine will automatically drain just like other liquids, so a simple once over with the garden hose is enough to keep the grass fresh.
What is the lifespan of artificial grass?
Your artificial grass could last anywhere from 15 to 25 years and beyond if you do a few simple things to keep your lawn clear of animal waste, heavy stains, and other debris. Also, just a quick once over with an outdoor broom and some freshwater rinses with the garden hose will add longevity and maintain the quality of your lawn.
Can I finance turf online?
Yes, financing turf online is incredibly simple by choosing a lender through Acorn Finance. Simply fill out the form online and check offers within 60 seconds or less. Checking offers at Acorn Finance will not impact your credit score. After getting prequalified for a home improvement loan, you can choose the offer that works best and complete the process with the lender of your choice. Some of our lending partners can provide funds in as little as 1 business day, although funding times may vary. Online platforms such as Acorn Finance, give homeowners a competitive advantage when it comes to securing a home improvement loan. Lenders are aware of the increased competition. As a result, they are more likely to send over their best offer.
Compare competitive artificial grass financing offers. . . apply online today!
How Does Acorn Finance Compare?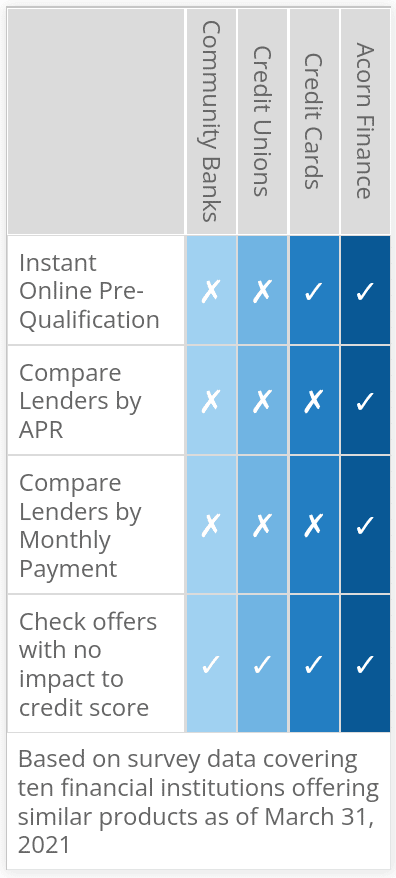 Compare Rates From Top Lenders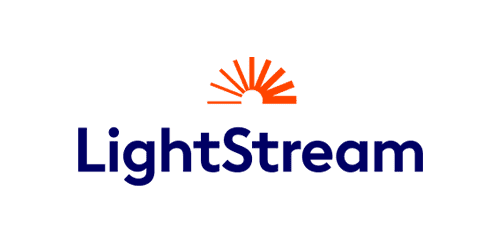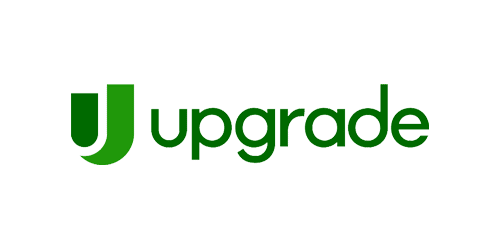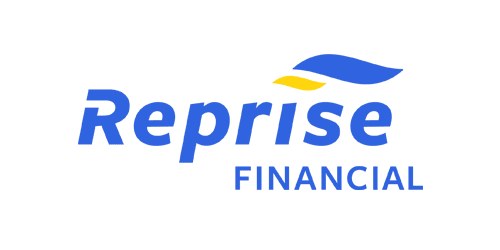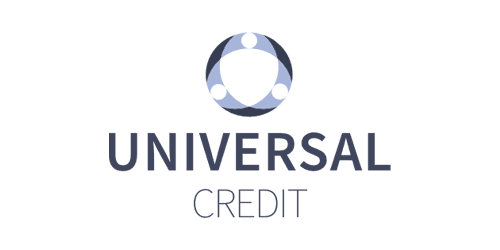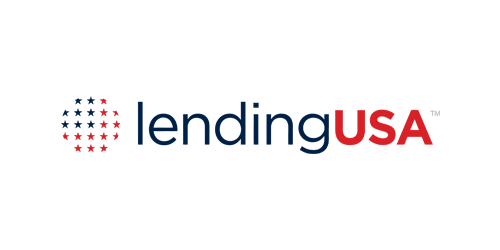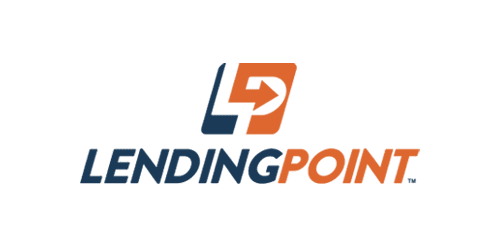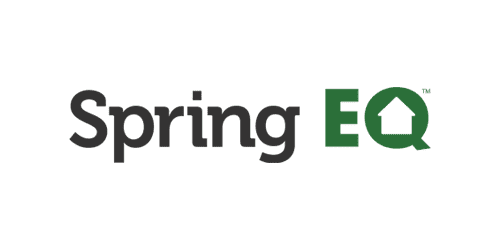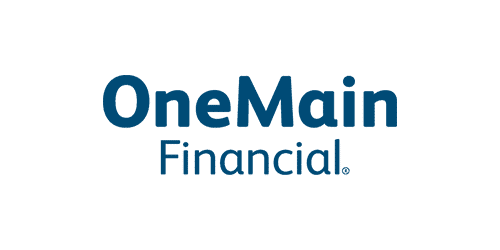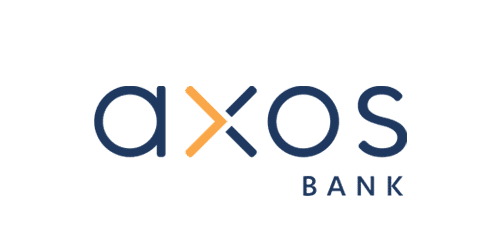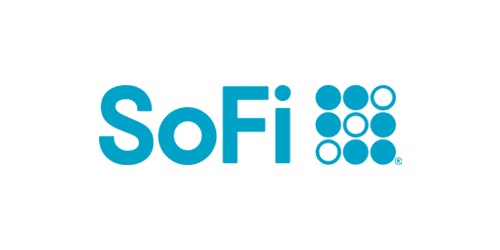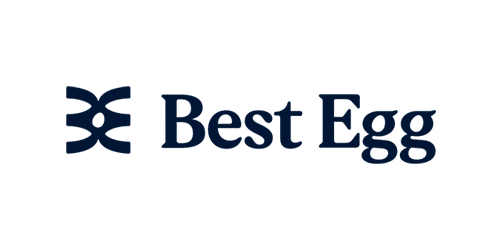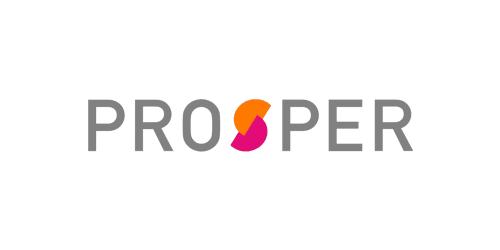 Are you a contractor?
Generate more revenue with Acorn Finance.
Offer customers the ability to finance their dreams with zero dealer fees.
Get Started
Popular Home Improvement Projects
Barn Financing Options
One home, endless possibilities
Personal Loan Information