Lawn Irrigation Sprinkler System Financing
Compare monthly payment options from several lenders in under 2 minutes.
How much would you like to finance?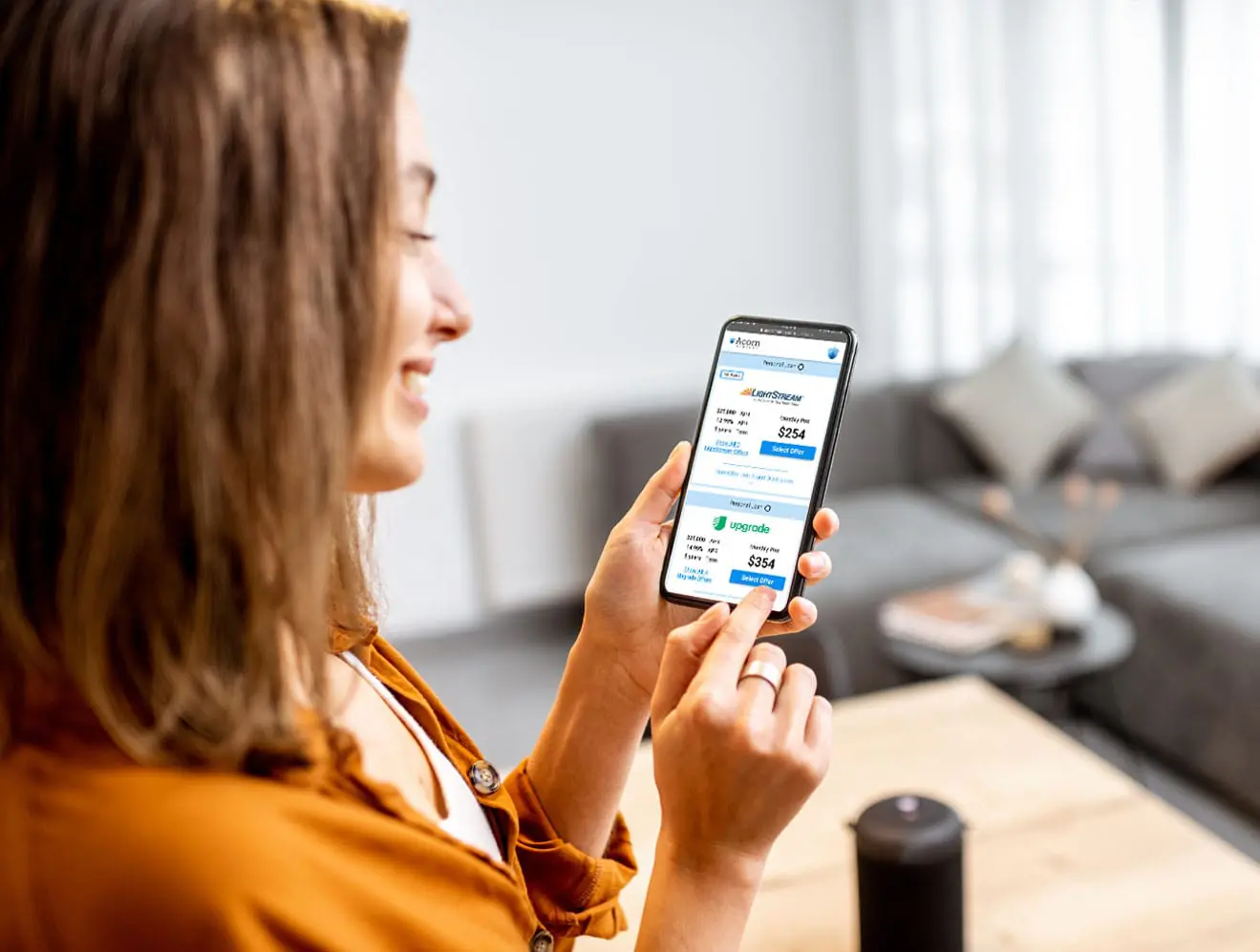 How To Get A Loan For Your Lawn Irrigation System
There are some ways you can finance a lawn irrigation sprinkler system if you need to. In some instances, the installation or landscaping company may offer financing. Some companies are willing to put customers on payment plans or partner with 3rd party lenders that can offer loans.
Check Offers
Quick. Simple. Secure.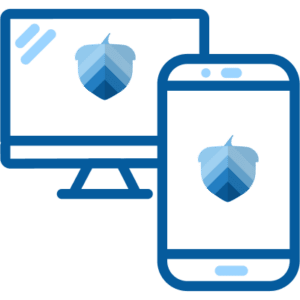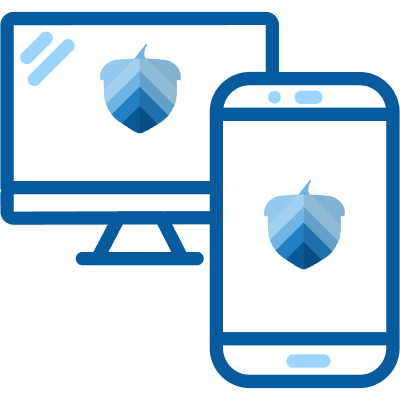 Fill out an easy online form to check for pre-qualified offers with no impact to your credit score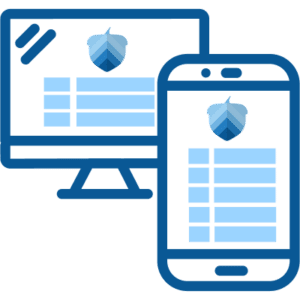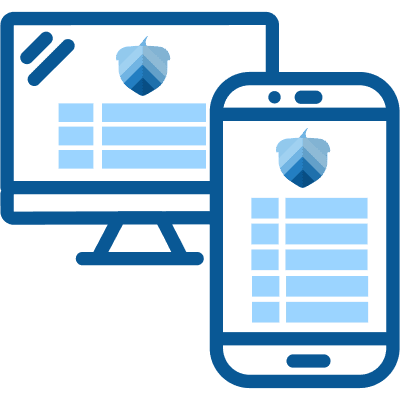 Compare terms and payment options to select the offer that's best for you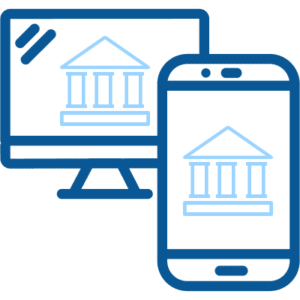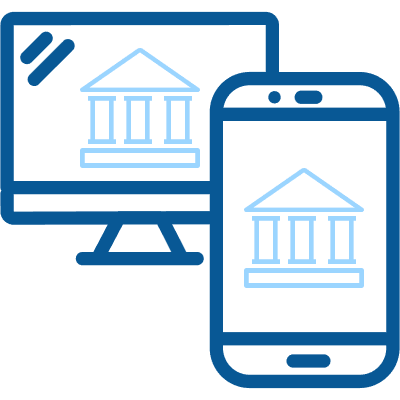 Complete your application on your selected lender's website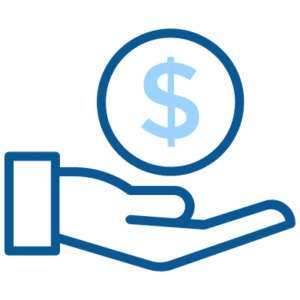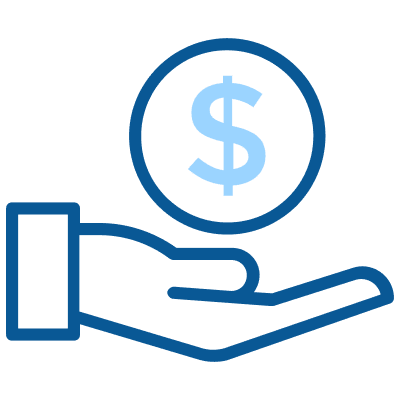 After your loan is approved, your funds should arrive within 1-2 business days2
Check offers
in seconds
Get pre-qualified for loan offers with an easy online form
Won't impact
credit scores
Checking offers will not impact your credit score
Competitive
payment options
Compare rates from our network of lenders
Receive
funds quickly
Same-day and next-day available for certain offers2
I am moving a wall and adding a door to my bedroom. I was prompted to go to Acorn by my contractor and the application process was super easy, with a pretty good rate and super quick payment.
B.V.
Missouri | Interior Remodeling
We are doing a kitchen, flooring, and painting in Eastvale, California. We just purchased the home and are completing all the updates before we move into it. Acorn was an excellent experience. Fast and I had a number of choices. I was able to get a better rate than my bank.
I had to replace my roof and the bank was not helpful, so I went to Acorn Finance. The experience there was quick and easy.
Beth L.
Georgia | Roofing & Siding
I am moving a wall and adding a door to my bedroom. I was prompted to go to Acorn by my contractor and the application process was super easy, with a pretty good rate and super quick payment.
B.V.
Missouri | Interior Remodeling
We are doing a kitchen, flooring, and painting in Eastvale, California. We just purchased the home and are completing all the updates before we move into it. Acorn was an excellent experience. Fast and I had a number of choices. I was able to get a better rate than my bank.
Compare Rates From Lenders in Our Network
Learn More About Lawn Irrigation Sprinkler System Financing
Talk with your preferred company and see if they offer any financing options. If they don't, you might need to get some financing options from credit unions or banks on your own. Even if they do, it might be a good idea to compare your options.
If you need lawn irrigation system financing, keep reading.
How can I get lawn irrigation system financing?
First check with the company that is installing the system. They might offer to finance or have partners that do. This is often the easiest way to get financing. If they don't have any partners or loan options, start to check with banks and lenders.
The bank you have an account with might offer personal loans that you can use for irrigation system financing. You can also check with credit unions and online lenders. To secure the lowest interest rates and favorable terms, you will need good credit and low debt-to-income ratios. However, some lenders give options for people who have poor to fair credit.
Before you secure financing, you should shop around and compare your options. If you use a personal loan or home improvement loan, which are the same thing, you might be able to use one loan to cover multiple home improvement projects.
What is the average cost of installing a lawn irrigation system?
This depends on the company you use, the size of your property, and the town you live in. Some places will charge more than others. Your city or neighborhood might also have its own rules and regulations when it comes to installing the system, so always check with local requirements.
Some people also choose to install the system as DIY, but it might save you time to just have someone do it for you. Irrigation systems will divide your property into zones, so the more zones you have, the more money you are looking to spend.
For about an ¼ acre lot, you will probably need about $3,000-$4,000 to get it professionally installed. For a DIY project, you may only need $1500.
Hiring a professional is almost always necessary if your property is bigger than 14,500 square feet.
Is an irrigation system worth it?
An irrigation system is almost always worth it. There are many benefits to getting an irrigation system. Here are some below:
Saves time. Most systems can be automated so that you don't waste time turning them on and back off. It also saves you time from having to water your lawn or garden yourself. Some systems can even be automated from your phone or an app. This is easy to keep your lawn watered exactly when you want to.
Saves money. Most people see their water payments go down after getting an irrigation system. Underwatering can also cause problems like dry soil and stunted growth and an irrigation system can ensure that your lawn is never underwatered. Overwatering can also cause problems like fungus growth and pest presence. Problems can cost money. Keeping your lawn and gardening in good shape can make it easier and cheaper to maintain.
More convenient. Being able to control the irrigation system even when you aren't home is extremely convenient. It also gives you time to do more of the things you love.
Adds value to your home. If you plan to sell your home, an irrigation system may give your home more value when you want to sell. Most people don't want to buy a home that doesn't have an irrigation system.
All in all, an irrigation system is considered worth it by most people.
Why should I install an irrigation system?
There are many pros and cons to installing an irrigation system. Check out some of the most important ones below:
Pros:
Convenience. Automating water schedules and not having to spend your free time watering the lawn is extremely convenient. It also keeps you from having to remember to water the lawn every time it looks a little dry.
Consistent watering. Underwatering and overwatering can both cause many issues. Using an irrigation system ensures you have the perfect watering every time. It also allows you to water the lawn early in the morning or late at night which is best for locking in moisture.
Long-term savings. A reduced water usage bill will save you money every month which will then in turn save you more money as time goes on. The watering will be more efficient.
Enhanced resale value. Selling your home at a good price is extremely important if you are ready to move. Having an irrigation system will ensure your home sales for a high value.
Cons:
Planning and installation. Irrigation systems can take a lot of planning and installation. You may need to work with a professional to ensure you have the best coverage and planning.
Inspection. Irrigation systems often need to be inspected periodically. You will need to remember to do this on time and keep up with the schedule. You will also need to change sprinkler heads sometimes and make sure they are not getting warped.
Creating zones. You may need to spend many hours creating zones. They should provide the best coverage to water your entire garden.
How much does a sprinkler system cost for 1 acre?
This can depend on the system and the person who is installing it. It might also depend on where you live and the rules of your neighborhood. For an acre, you can expect to pay about $9,840. Make sure you get an estimate from the installation people before moving forward with any installation.
Can I install a sprinkler system myself?
Many people choose to install sprinkler systems themselves if they don't want to pay someone to do it. However, installing a sprinkler system is not easy. You will probably need to watch some videos or read a few articles to help you. Here are the basic steps you will need to follow:
Plan the system. Have your utility company mark the location of the buried cables. Measure the size of the yard with the tape measure. Mark the yard with flags or something else so you should know where the sprinklers should go.
Access the waterline. You can connect it to an existing spigot. Make sure you use an anti-siphon valve. This will ensure the lawn chemicals and fertilizers do not enter the main water supply.
Dig a trench. The trench will need to be 6 to 8 inches with sides sloping at a 45-degree angle. You can rent a trench device to make sure the job is done correctly.
Install the valve manifold. Dig a hole larger than the valve manifold box. Place the box in the ground and attach one end to the assembly to the water supply line. Make sure to tighten the clamps.
Run the PVC pipe. Lay the pipe along the main trench and use tee connections for pipes running off the mainline. Attach 90-degree connectors where the sprinklers will go.
Install the sprinkler heads. Level the sprinkler heads with the soil level. Fill the trenches and holes with dirt and sod.
Install the controller. Connect the wires using the manufacturers' specifications. Make the final connection to the main water service line.
How long does a sprinkler system last?
This depends on the quality of the heads and the system that you install. Cheap heads may only last about 2 to 3 years, while better quality ones can last 10-15 years. The average life of the sprinkler system is about 20 years. If you take proper care of your system, it should be able to last the maximum number of years.
The best time to do maintenance work is between seasons. They need to be checked between winter and summer to ensure that colder temperatures did not ruin the pipes and the heads. This is called winterization.
This operation is usually done by a professional. Also, ask them for maintenance tips and how you can prolong the life of your system.
Does a sprinkler system increase home value?
A sprinkler system can increase the value of your home. It should make your home more attractive to buyers and give buyers another reason to make an offer. It can increase the value of your home in a few ways:
Curb appeal: Sufficient watering can make your landscaping and your garden more attractive. It also makes your overall home look more attractive and will encourage people to want to live in your home.
Convenience: Prospective buyers should be drawn to the added convenience of the irrigation system. Most people don't have the time to hand water their own lawn and will want to buy a home where the system can do it for them.
Water conservation: This means the water bill should be lower and more consistent. If you live in an area experiencing a drought, this can be especially important.
How much value does a sprinkler system add to a house?
This depends on the system you use and how it is installed. A good quality system with good materials can add $3,000 or more to the total value of your home. Exactly how much it will add will range though. You can always ask a realtor about the added value and how much they think it will add to your home.
A system that was installed correctly and with proper zones may add more value. Good quality heads and materials can also add more value.
What is the difference between an irrigation system and a sprinkler system?
Irrigation systems and sprinkler systems are basically the same things. Some people get confused because they may hear one word sometimes and the other one sometimes. Most people use these words interchangeably because they are the same.
Irrigation is what a sprinkler system does. This means the sprinkler simply irrigates the lawn. If you hear professionals using both of these terms, don't be confused.
What do I need to know before installing a sprinkler system?
If you are getting a sprinkler system installed, there are some things you should know before you get started.
It's easier if you get it done by a professional. Some people choose to do sprinkler systems as a DIY, but it can be very difficult. Hiring a professional can help you avoid headaches and back pain while ensuring the system is properly installed.
It needs to have the right pressure. If the system doesn't have the right pressure, it will not do the job correctly. You also don't want to damage the pipes or the other materials.
There are different sprinkler heads. There are fixed heads and rotary heads. They shouldn't be mixed or placed together, so make sure to choose one. They put out differing amounts of water and have different uses.
Don't put them near tree roots. Roots can cause issues and should be avoided. Make sure they are removed completely.
Install connections properly. If the connections are not done properly, your system won't work.
Aim them correctly. All heads should be aimed correctly so that they are watering the correct parts of the lawn. The bad aim can ruin the yard and waste water.
The time of day that you water matters. Running the sprinklers in the morning is actually a much better option than running them at night. Running them overnight can cause increased moisture which can lead to mold and mildew.
Rain sensors are attached to your home. They can turn off the sprinkler system if it has rained enough that day or if it is raining and then sprinklers are scheduled to come on.
You may need to learn about winterizing. This is a process that is done before winter comes so that the pipes and heads do not freeze and bust. Most of the time a professional will do it, but there are some ways you can do it yourself.
When should an irrigation system be installed?
Installing the irrigation system at the proper time can ensure that the system will work properly and won't experience any dysfunction. Most professionals will install the irrigation system in the fall, but it can really be installed at any time.
If you live in a cold environment, installing in the winter is not ideal. The pipes and materials are more likely to bust. You will also have to dig harder and work the ground more because it may still be frozen.
Fall is a good season because the weather may be cooler, and you won't need to spend as much time outside sweating. Some people also choose to install their systems at the beginning of spring so that they can water the flowers and be ready for the hot summer sun.
Where can I get a loan for a lawn irrigation sprinkler system online?
In most cases, a home improvement loan or personal loan will be one of the best options for financing a lawn irrigation system. You may even be able to bundle the cost of installing a lawn or garden into the loan. Home improvement loans usually make more sense than a credit card since they have lower interest rates and fixed terms
Most banks, credit unions, and online lenders offer home improvement loans or personal loans. It may be worth your time to see what your preferred financial institution can offer. However, no matter how strong your relationship is with them, you should always compare offers. At Acorn Finance, you can check home improvement loan offers quickly without impacting your credit score. We have a large network of top national lenders that specialize in home improvement loans. Some of our lending partners can offer APRs as low as 6.99%, depending on credit score. Visit Acorn Finance today to check home improvement loan offers between $1,000 to $100,000.
Grow your financing options. . . check lawn irrigation system financing offers now!
How Does Acorn Finance Compare?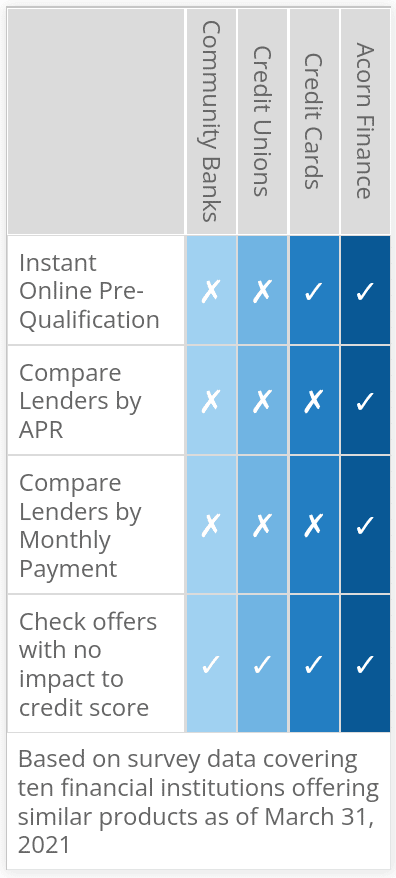 Compare Rates From Top Lenders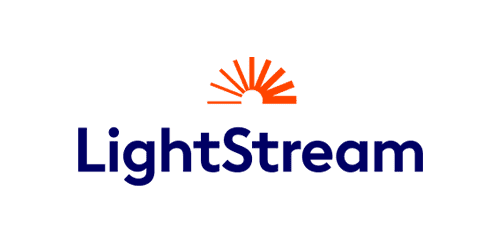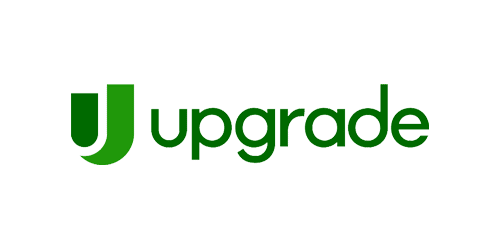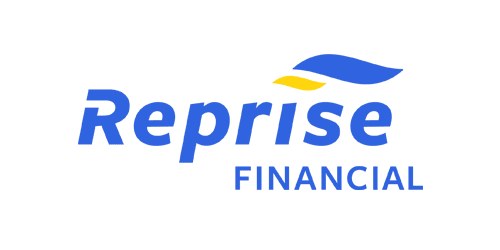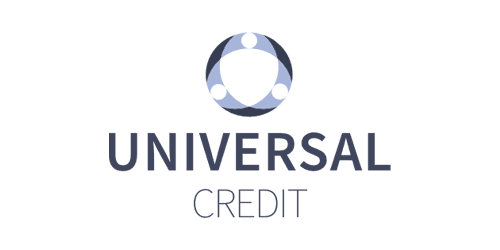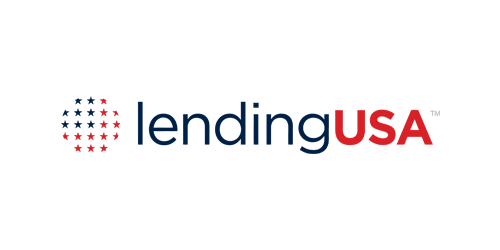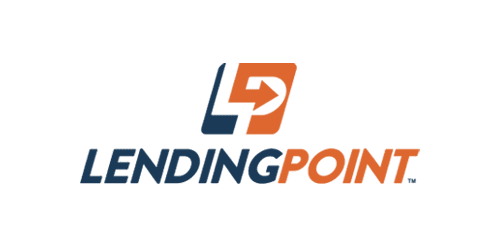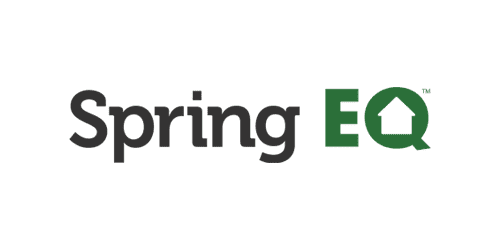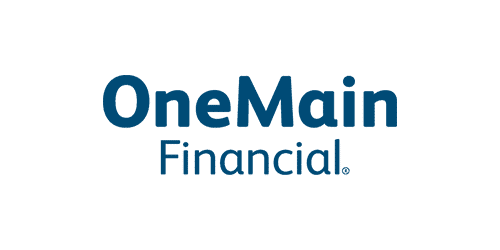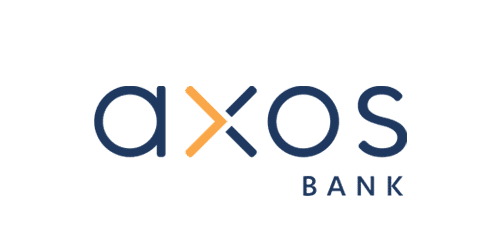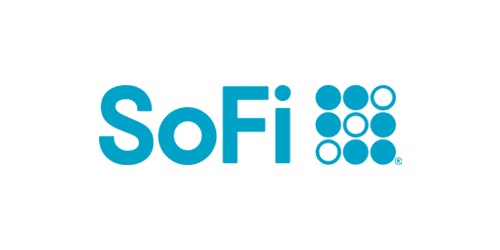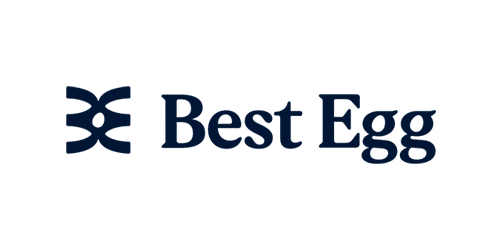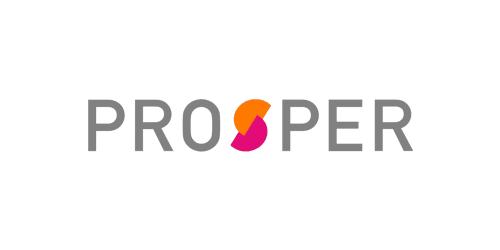 Are you a contractor?
Generate more revenue with Acorn Finance.
Offer customers the ability to finance their dreams with zero dealer fees.
Get Started
Popular Home Improvement Projects
Barn Financing Options
One home, endless possibilities
Personal Loan Information