Backyard Financing & Renovation Loans
Compare monthly payment options from several lenders in under 2 minutes.
How much would you like to finance?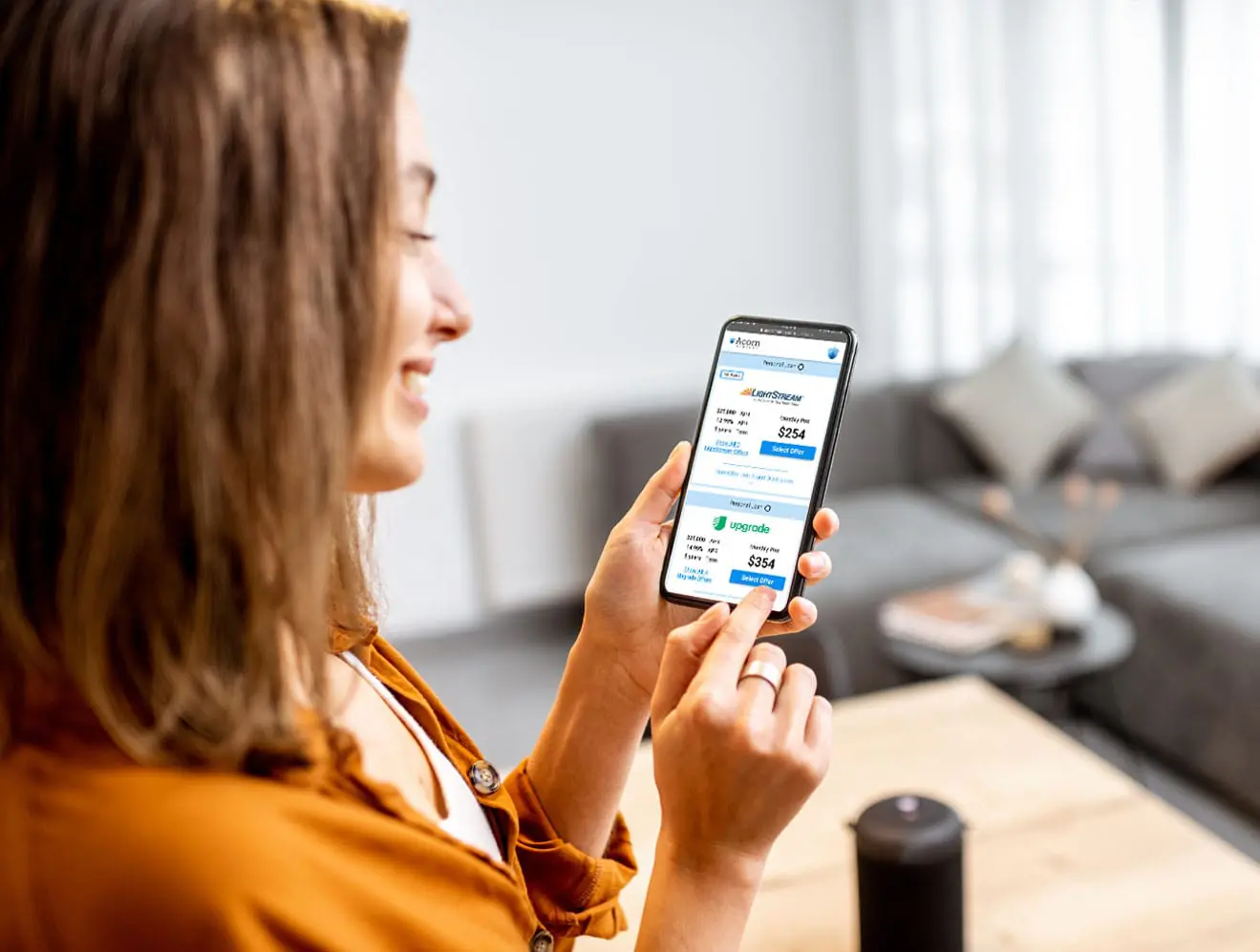 Finance A Backyard Remodel
Gazing out at your backyard, you may be imagining all the possibilities but need to know what backyard renovation costs. Small backyard renovation costs may be less than large backyard renovations. However, complete backyard renovation costs can vary.
Your backyard offers you the most freedom when deciding how you want to use the space that a backyard offers. What interests do you and your family have? Are you looking for a space to entertain? Are you a family of athletes looking for some space to play sports and exercise?
Not only is the backyard important for your family and how you want to spend your free time, but it also can have a serious impact on your home's value and resale desirability.
A pool may be nice, but do you really want to pay for the monthly maintenance and scare away potential buyers a few years down the road? A pond offers a great opportunity to create a zen-like relaxing environment to unwind on the weekends.
Check Offers
Quick. Simple. Secure.
How To Finance A Home With Acorn Finance
How To Get Finance For Home With Acorn Finance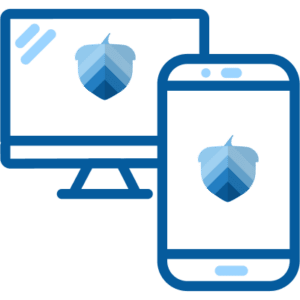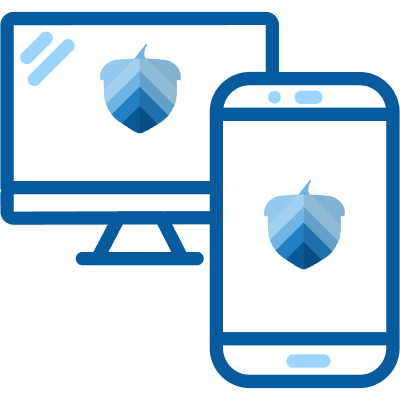 Fill out an easy online form to check for pre-qualified offers with no impact to your credit score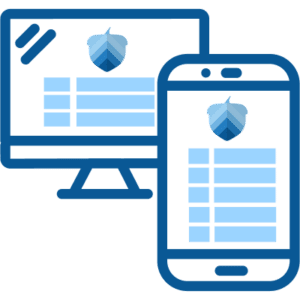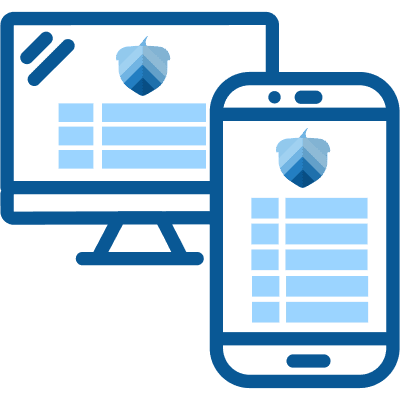 Compare terms and payment options to select the offer that's best for you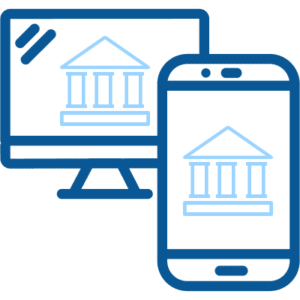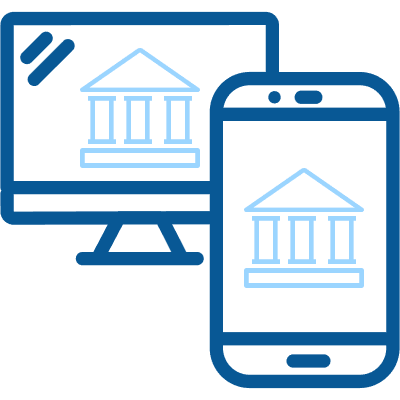 Complete your application on your selected lender's website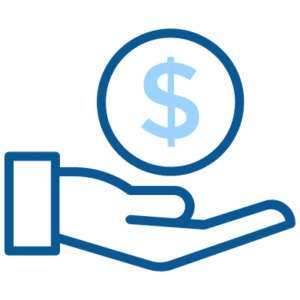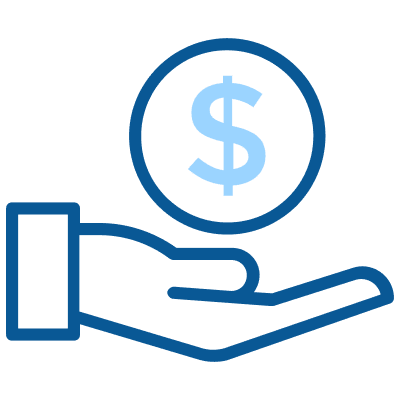 After your loan is approved, your funds should arrive within 1-2 business days2
Check offers
in seconds
Get pre-qualified for loan offers with an easy online form
Won't impact
credit scores
Checking offers will not impact your credit score
Competitive
payment options
Compare rates from our network of lenders
Receive
funds quickly
Same-day and next-day available for certain offers2
Compare Rates From Lenders in Our Network
Learn More About Backyard Renovation Loans
No matter what you choose to do, you can finance your backyard renovation project. So how much does it cost to renovate a backyard? How does backyard renovation financing work? Keep reading to learn more.
How do you finance a backyard renovation?
There are a few ways you can finance a backyard renovation. If you plan to spend $100,000 or more, you may want to consider a secured loan such as a home equity loan. However, for smaller backyard renovation projects costing $100,000 or less, a personal loan may be a good option.
Ultimately the type of financing that is best for your backyard renovation usually depends on your finances. At Acorn Finance you can check personal loan offers for backyard renovation with no impact to your credit score.
How much does it cost to renovate a backyard?
Wow! Where do we begin? The backyard offers most likely your largest outdoor space, and what you do with it is only limited by your imagination. Do you want a pool with a retractable pool enclosure? Full landscaping with a garden, shrubs, rock, and a sprinkler system? Maybe a basketball court with an attached outdoor kitchen and fireplace?
As you can see, with all of the possibilities, it is really hard to nail down a cost for you. On average, a family will spend somewhere between $15,000 and $50,000. If you are looking at a pool, patio, wrap-around deck, and an outdoor kitchen, you could easily spend $100,000. It really depends on your ambition and budget.
If you are looking to hire a landscape architect, their services usually cost between $70 and $150 per hour.
Once you have your vision drawn up by a landscape architect and/or landscape designer, you can expect to pay anywhere from $50 to $100 per hour for a crew of two people to plant trees and shrubs, lay rock and sod, dig a pond, etc.
Cost to renovate a small backyard: $5,000 to $25,000
Cost to renovate a medium backyard: $15,000 to $50,000
Cost to renovate a large backyard: $50,000 to $100,000+
What steps can you take to save money during a backyard renovation?
If you are looking to renovate your entire backyard, you must have realized that it is inevitable you will be spending a good chunk of money. That being said, there are still a few ways you can cut some of the cost. Here are a few examples:
Use native plants, shrubs, and trees: Avoid exotic plants and only plant native plants. It can save you money since they will be in abundance in your area and they should have a better chance of surviving.
Use crushed stone: Crushed stone and garden rock is a cheap alternative to filling space with sod or plants. Also, you won't have to water the rocks so that will save on your water bill in the summer months.
Do what you can in terms of labor: There are many backyard jobs you can do yourself instead of hiring professionals. There is even more you can do if you have teenage children living at home. You can lay sod, plant trees and shrubs, put down rock or mulch, and trim trees. These are just a few examples of some of the work you can do yourself.
What type of loan is best for backyard renovations and improvements?
A personal loan through Acorn Finance may be the smartest financing option you have. A personal loan can give you the freedom to change plans along the way where other loan types may require specific plans and that the plans are followed exactly.
Also, with a personal loan, you can lock in a fixed interest rate whereas, with maybe a home equity loan, the interest rate can change on you. Having an interest rate that can change on you can end up costing you more money as well as adding more time to the life of the loan. In addition, personal loans do not require collateral. This can make them easier to qualify for and less risky for the borrower.
A credit card may have a fixed interest rate, but it will likely be astronomically higher than the interest rate you can lock in with a personal loan. Also, since you do not have a static monthly payment, it may be hard to determine when exactly you will pay off the credit card you used to finance your backyard renovation.
With a personal loan through one of the many lenders that work with Acorn Finance, you can choose from several offers to get the monthly payment, interest rate, and length of the loan that works best for your financial situation.
Before deciding which type of backyard renovation financing is best for you, you should explore your options. Making educated financial decisions is an important practice.
Should I finance backyard renovations and landscaping?
There are many options to pay for a backyard renovation. If you can pay cash, that is always your best option, but do you really want to fork out $50,000 in cash and see your savings account take a massive hit.
With financing, you can pay for your backyard renovations and landscaping over time with monthly instalments. With a personal loan through Acorn Finance, you can make sure you are getting the best interest rate for that loan and that you are not overpaying for your project.
How do you finance an entire outdoor living space?
Any addition of outdoor living space to a home adds significant value to your home. Not only does your property value increase, but you create value for your friends and family by providing a space for people to come together and make new memories and enjoy each other's company.
There are a few different ways you can finance an entire outdoor living space. You could take out a line of credit using your home's equity, you could pay cash, or you could apply for an unsecured personal loan. Paying cash is always the best option and it will save you money in the long run. However, you may not want to deplete a significant part of your savings to do a home improvement project if you do not have to. By applying for an unsecured personal loan, you can have the money you need for your project immediately and without needing to put up collateral. Applying for a personal loan is easy with services like Acorn Finance.
First, you will want to be pre-approved for a predetermined amount of money before you begin your lender search. You will want to know how much money you will need to remodel an entire outdoor living space. Do you want to pour a new concrete patio, do a complete backyard renovation, or just pay to have your yard completely landscaped? The best part of an unsecured personal loan is that once approved, the money is yours to do with it as you please and you do not have to have a complete idea of how you want your outdoor living space remodel process to go. Therefore you can just start with a budget and then go from there.
Once you know what your budget is, go ahead and complete the pre-approval process online. Within minutes you will find out if you could qualify for a home improvement loan for the amount you are looking for. When you are approved, you can then begin to review offers from various lenders throughout the United States. Browse the offers to find a loan amount, interest rate, and monthly payment that works best for your situation. You can finance up to $100,000 for your new outdoor living space and you are free to borrow as much or as little as that as you need to properly execute your plan.
If and when you find an offer that suits you and your budget, go ahead and complete the loan application process directly with the lender. Once you finalize all the final details and submit all the required documents, you could see your funds deposited into your bank account in as little as 24 hours.
Do people finance landscaping?
Sure, many Americans find that financing a landscaping project is a financially sound decision. If you want to do a landscaping project all in one go rather than spreading it out from year to year, seeking financing is a great way to get the backyard and landscaping that you want all at once. When you use an installment loan such as a personal loan, you can receive the loan funds and spend them however you would like. Prior to receiving the funds you will agree on the interest rate and terms with the lender. This means that going into the loan, you know your monthly payment and have a set budget. Most personal loans are fixed meaning that the interest rate and monthly payment should not change during the loan term.
The best part about doing the project all in one go and then financing it and paying it off over time is that you get to enjoy the fruits of your labor right away. Also, the increase in property value that goes along with a well-done and quality landscaping job will come to fruition much quicker than if you do the project bit by bit.
An additional benefit to financing a landscaping project is that you can potentially afford a much larger project than if you simply paid cash. You always want to borrow within your means, but if you finance properly, you can afford to do a few additional things to your yard that you may not have if you were using your savings. For new homeowners, the purchase of the home may have absorbed much of their extra cash. To start utilizing their space for entertaining or creating a safe backyard for the kids or dog to play, you may need landscaping. Financing can help you start your landscaping project and keep funds in savings for other emergencies. Even though financing will add some additional costs to your backyard landscaping project you can still recoup some over your overall investment if you ever decide to sell your home.
In today's world, financing is becoming more common. We now use financing for our cell phones, appliances, furniture, and more. If you manage your finances properly and understand the terms of your loan, financing can be a smart solution to help you afford everything you need.
Can you pay for landscaping with a credit card?
Paying for landscaping with a credit card is always a possibility. It can be pretty convenient for paying for materials and labor invoices as the project progresses, however, be wary of the high interest rates that you could be paying off for much longer than you need to.
Credit cards most often will have a much higher interest rate than an unsecured personal loan or a home equity line of credit. In addition, credit cards do not give you a set pay off period where you know your entire landscaping project will be paid for. If you charge a great deal of your landscaping on your credit card and then only make the minimum monthly payments, not only will you have no idea of when the project will be paid for, you may end up paying much more interest than if you went with one personal loan to cover all the costs related to your landscaping project.
With an unsecured personal loan, you most likely will pay less interest and you should know when you will have the project paid for based on the loan repayment period that you choose. An unsecured personal loan will allow you to choose a repayment plan that could span 12-months or 12-years depending on the size and the scope of your landscaping project.
Depending on your credit, you could qualify for an unsecured loan for up to $100,000. At Acorn Finance some of our lending partners can offer APRs as low as 6.99%, depending on credit score. With interest rates that low, you can afford to increase the scope of your project and increase the length of the loan repayment period. Doing so will ensure that you create a monthly payment schedule that is well within your budget.
How much should I save for landscaping?
Landscaping is a fundamental part of any home and it makes up one of the most important factors in determining a home's value. It provides curb appeal and makes the home attractive to potential buyers. Landscaping also provides green space and space for you and your family to relax outdoors. It could also be a place of recreation if your yard is large enough. A place for you and your family to play sports, swim in the pool, or simply relax by lying in the grass with a good book.
There is a general homeowner's rule that you should spend 10% of your home's value on landscaping. If your home is worth $300,000, then your landscaping project or renovation budget should be around $30,000. Again, this is a general rule and you do not have to abide by it, it is simply a common benchmark that you can use as guidance.
So, if your budget for landscaping is $30,000, how much of that do you want to pay upfront in cash and how much then do you want to finance. That is something you can decide when in the planning stages of your new landscaping project.
How can I reduce the cost of landscaping?
You can greatly reduce the cost of your landscaping project by doing much of the work yourself. Compared to other home improvement projects, a landscaping project may be more manageable to do on your own. If you decide to execute your landscaping project DIY, utilize the internet and YouTube to acquire information on how to do the more complicated parts. You can plant most of the trees and shrubs yourself, lay the rock or mulch. It is not easy work, but if you are looking to cut down costs, it is a great way to do so.
Another way to reduce the cost of landscaping is to avoid certain materials and plants. Plants that are native to your local area may cost less. Crushed stone can substitute patches of green grass or be used to fill parts of your garden. Crushed stone is inexpensive and easy to maintain. After all, rocks do not need water to survive. Laying stepping stones on top of crushed stones can leave you with a modern style walkway that many would just assume you liked the styling of, not that it was price motivated. Choosing low maintenance design ideas and plants can help keep maintenance costs down as well. When it comes to completing your landscaping design, you may be able to purchase pre-loved furniture or create pallet furniture. String lights can also brighten up your space at night with an affordable, yet intimate touch.
Closing Thoughts
Your backyard is also your sanctuary. An investment in a backyard renovation is not only a solid way to increase your home's value, it is an investment in the quality of the time you and your family will spend at home.
If you enjoy entertaining, having the additional living space and an outdoor kitchen will be priceless. Your guests will be impressed and your house will be the must-be location for any 4th of July or Labor Day celebrations.
When you are ready to invest in your home's backyard that will be the source of fond memories for decades to come, visit Acorn Finance. Whether you need to borrow $1,000 or $100,000 for backyard renovations, you can check offers at Acorn Finance. Acorn Finance has trustworthy lending partners that can offer APRs as low as 6.99% depending on your credit score. Individuals can discover simple and competitive payment options through Acorn Finance. At Acorn Finance, you can submit one application and receive loan offers in 60 seconds or less with no impact to your credit score. Once you have claimed the best offer and finalized the loan, you can receive funds quickly.
Get prequalified for backyard renovation financing. . . apply online today!
How Does Acorn Finance Compare?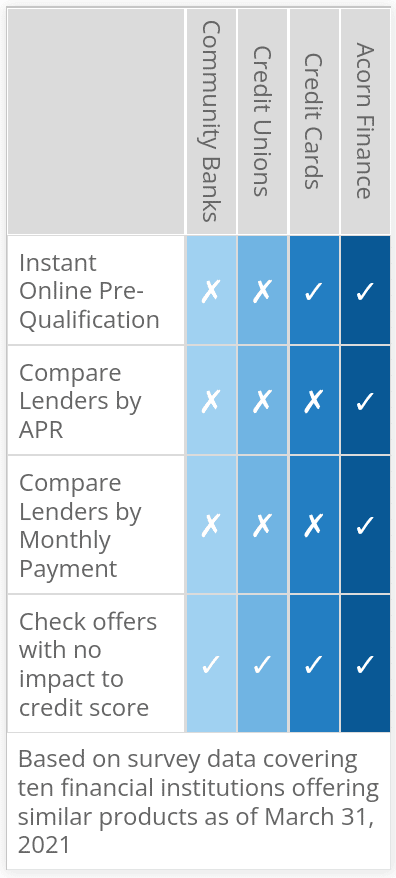 Compare Rates From Top Lenders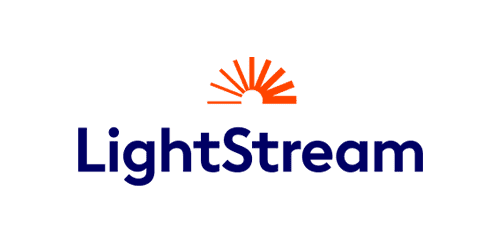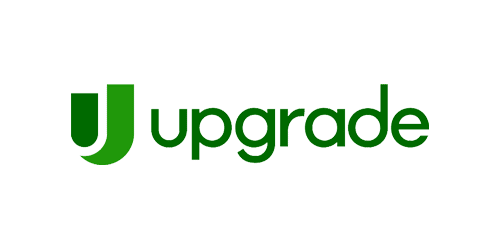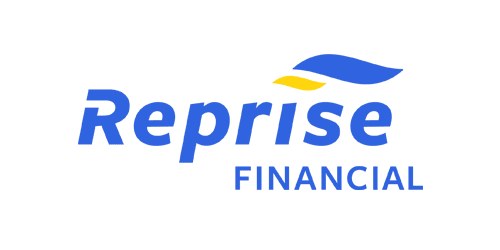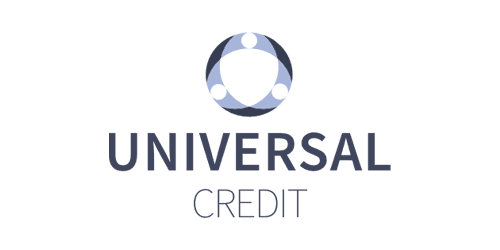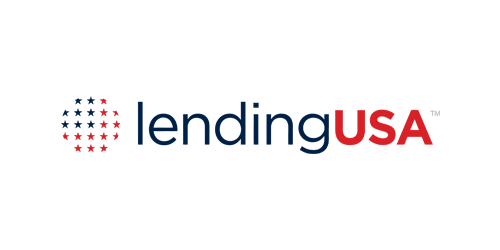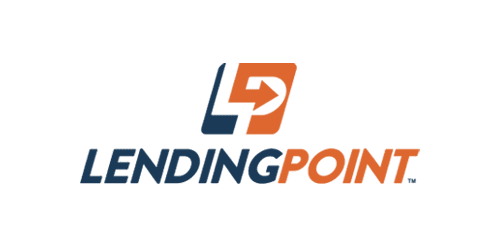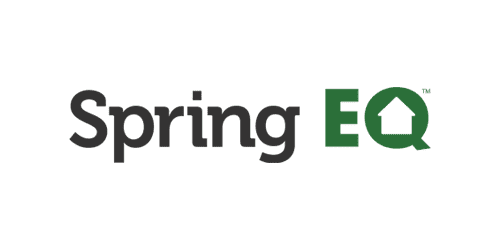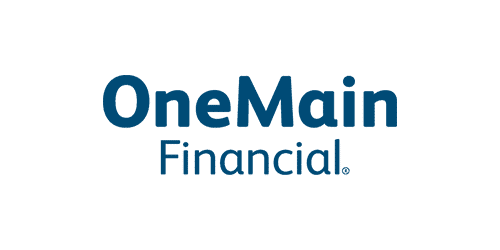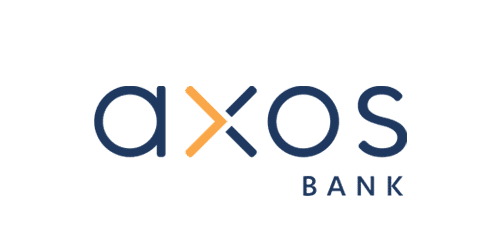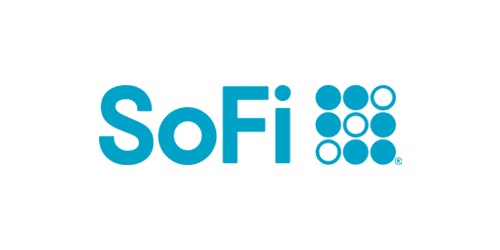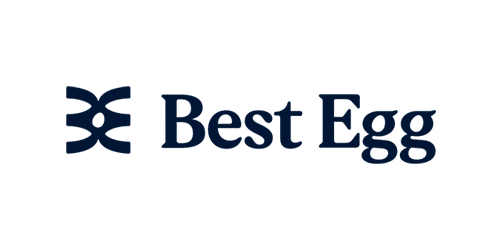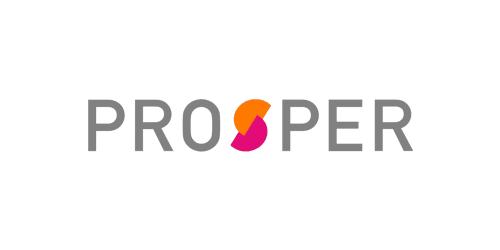 Backyard Renovation Loan Calculator
Are you a contractor?
Generate more revenue with Acorn Finance.
Offer customers the ability to finance their dreams with zero dealer fees.
Get Started
Popular Home Improvement Projects
Barn Financing Options
One home, endless possibilities
Personal Loan Information