Hot Tub Financing
See multiple hot tub financing options in 60 seconds with no impact to your personal credit score.
How much would you like to finance?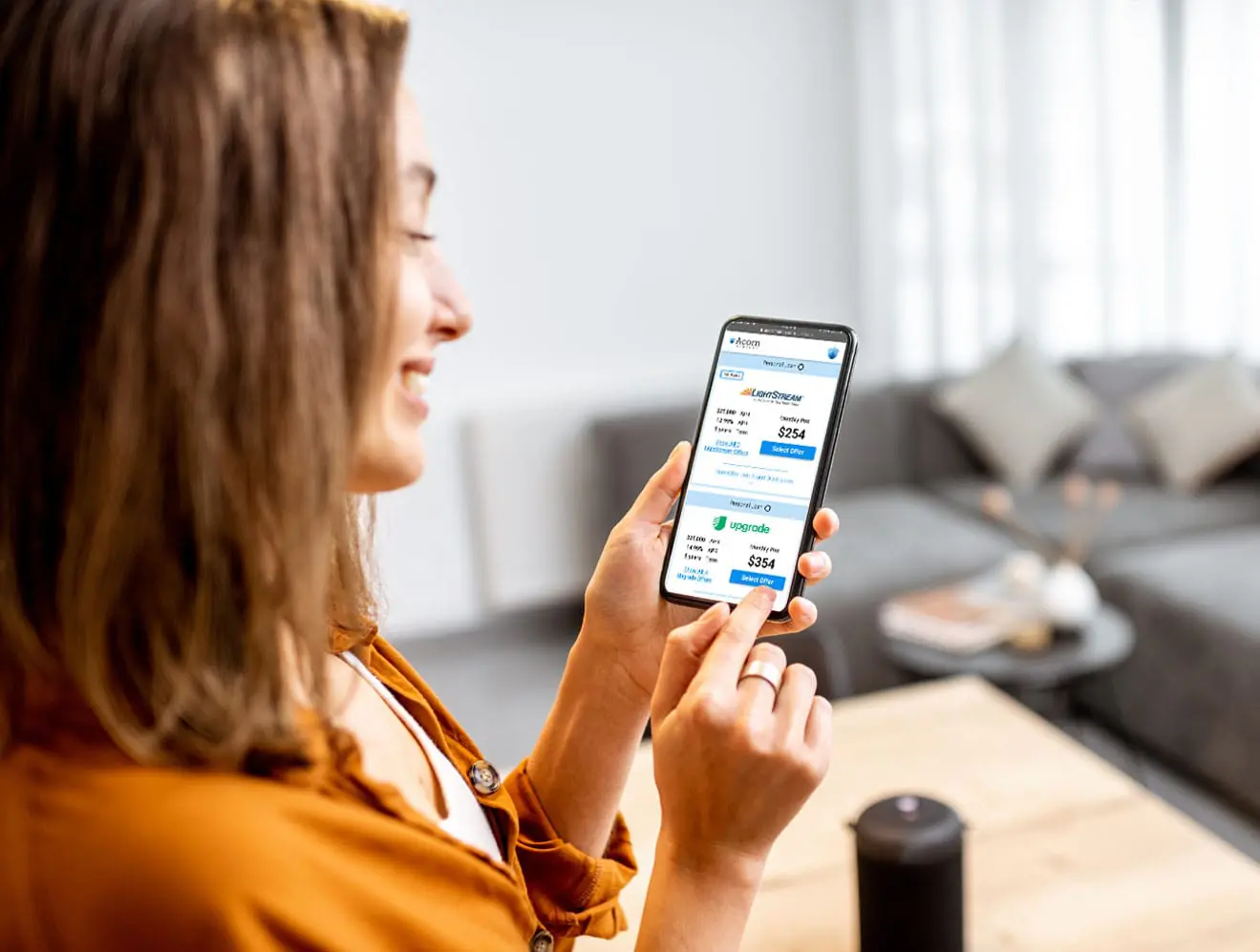 Hot Tub Financing for Good & Bad Credit
Get the perfect loan for your perfect hot tub today. Whether you are looking to do a complete home remodel that just so happens to include a new hot tub, or want to finance some new outdoor patio furniture to put by your new hot tub, Acorn Finance has you covered.
No matter your credit score, if you want to secure a loan for a hot tub, Acorn Finance will get you pre-qualified loans in seconds to get one installed quickly. Easily sort all the loan offers by what matters to you: interest rate, payment amount, length of the loan term.
Never impact your credit score when comparing rates between our network of trusted partners. 100% online, customer-friendly process is designed to help you find affordable payment options with lenders that can quickly fund your hot tub.
Check Offers
Quick. Simple. Secure.
Finance A Hot Tub Today
Check New Hot Tub Financing Offers With No Impact To Your Credit Score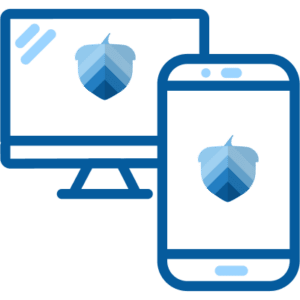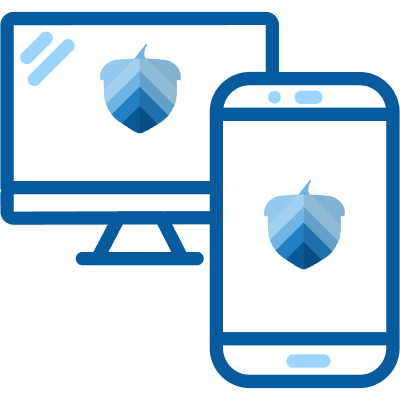 Fill out an easy online form to check for pre-qualified offers with no impact to your credit score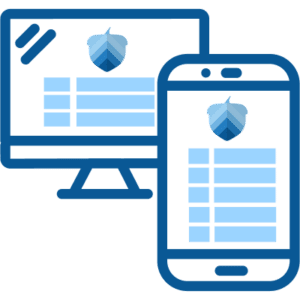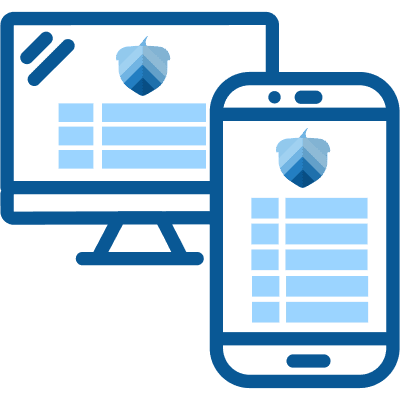 Compare terms and payment options to select the offer that's best for you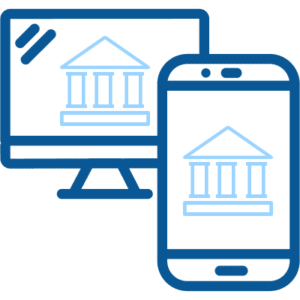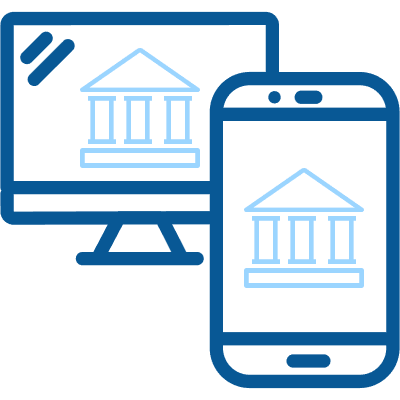 Complete your application on your selected lender's website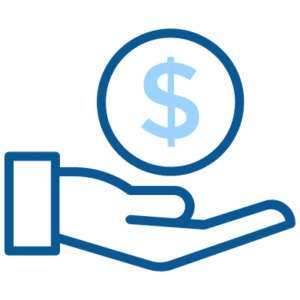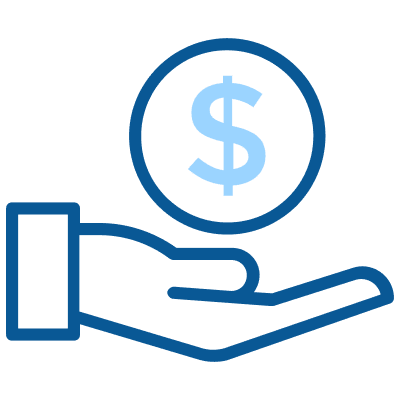 After your loan is approved, your funds should arrive within 1-2 business days2
Check Offers For Hot Tub Financing
Check offers
in seconds
Get pre-qualified for loan offers with an easy online form
Won't impact
credit scores
Checking offers will not impact your credit score
Competitive
payment options
Compare rates from our network of lenders
Receive
funds quickly
Same-day and next-day available for certain offers2
Compare Rates From Lenders in Our Network
Finance A Hot Tub Online
Hot tub financing can make your daydream of owning your own hot tub a reality. So what does a hot tub and installation cost? Where can you find low interest rate hot tub financing? We've done the research for you, keep reading to discover the answers to all of your questions.
Can you finance a hot tub?
Yes, you can finance a hot tub and installation. Acorn Finance is a leading provider for hot tub financing for all credit types. On approved loans, you can borrow up to $100,000 and take as long as 12 years to pay it back.
What credit score do you need to finance a hot tub?
To qualify for zero-equity hot tub financing you should have a credit score of 640 or higher. If you do not have a credit score of 640 or better, you may still qualify for hot tub financing. Some lenders may allow you to apply with a co-applicant. If you have a spouse, family member, or friend that has better credit than you, they may be able to apply for hot tub financing with you. This can increase your chance of approval. Even if you have a credit score of 640, you may still want to apply with a co-applicant to help you secure a lower interest rate. Lenders usually have a minimum credit score requirement. Before applying with a lender you should confirm their minimum credit score requirement. If you do not meet the requirement, you should apply with a different lender. If you apply at Acorn Finance, you can skip this step. Acorn Finance has multiple lending partners that can help all credit types.
How much is it to finance a hot tub?
The actual cost of a hot tub loan can vary depending on the loan amount, interest rate, term, and lender fees. When it comes to securing a hot tub loan, you should make sure that you can afford the monthly payment. However, you should not only focus on the monthly payment. It's important to pay attention to the total loan cost as well. Let's say the payment is more affordable for a six year loan rather than a three year loan. But the interest rate is higher for the six year loan. If you can afford the payment for the three year loan, it may save you money in the long run. In most cases, shorter-term loans and lower interest rate loans have lower overall loan costs.
How Much Does A Brand New Hot Tub Cost?
On average, hot tubs can range from about $3,000 to $16,000 making financing an attractive option. Costs can vary significantly depending on factors including size, features, engineering, design and quality. Location can also impact the cost of a new hot tub. One model might cost more in one city compared to another city and that is normal. In order to get the most long-term enjoyment possible from your hot tub you should invest in a high quality hot tub and proper installation. Let's compare various classifications of hot tubs and their pricing.
#1 – Entry Level Hot Tubs
On average, entry level hot tubs cost between $2,500 and $5,000. Typically, entry level hot tubs are molded rotationally and the shell and cabinet are all one piece. While their surface may be durable enough, it's likely that it will not have a smooth or shiny appearance. Some downsides to an entry level hot tub can include few or no lights, unsophisticated design, small size, weak jets and basic controls. Most entry level hot tubs can be installed without upgrading wiring thanks to their simple plug and play design.
#2 – Value Hot Tubs
On average, value hot tubs cost between $4,000 and $8,000. While value hot tubs can have enticing features it's important to do your research and verify performance. It's a common trade off that value hot tubs with attractive features are lacking in performance and value hot tubs lacking attractive features may have better performance. When selecting a value hot tub, do you due diligence and ask the right questions. While they may save you money upfront, a premium or luxury hot tub may be a better long term investment.
#3 – Premium Hot Tubs
On average, premium hot tubs cost between $6,000 and $10,000. Premium hot tubs can offer owners a quality hot tub with the option to upgrade and add preferred features and long-lasting owner satisfaction. Most premium hot tubs do not come prepackaged with all the bells and whistles. However, this gives owners the option to select the features important to them while staying in budget. Typically premium hot tubs are energy efficient and equipped with water care options, high jet counts, control system options, and sophisticated exterior and comfortable interior.
#4 – Luxury Hot Tubs
On average, luxury hot tubs cost between $9,000 and $16,000+. Luxury hot tubs provide the ultimate personal wellness and are usually equipped with desirable features and extensive warranty protection. Most luxury hot tubs offer sophisticated design, low operating costs, minimal maintenance, powerful massage jets, maximum comfort, and efficiency. Warranties range from five to ten years for most luxury hot tubs.
How much does it cost a month to run a hot tub?
The monthly cost to run a hot tub can vary depending on electricity costs, the temperature the hot tub is set at, and how often the hot tub is used. However, more recent hot tub models cost about $23 per month to run on average.
How much is a hot tub monthly?
The monthly cost to run a hot tub can vary depending on electricity costs, the temperature the hot tub is set at, and how often the hot tub is used. However, more recent hot tub models cost about $23 per month to run on average.
Is financing a hot tub a good investment? Can it add value to your home?
A hot tub can increase the attractiveness of your home by adding perceived value. However, data shows that in most cases the initial cost of the hot tub exceeds the actual value it adds to your home. Many homes do not have a hot tub so adding a hot tub may help your home sell faster for a little more money than comparable homes.
Do You Need Good Credit To Finance A Hot Tub?
Acorn Finance offers hot tub financing options for all credit types, including bad credit. You can apply online without affecting your credit score. Within minutes of applying you can receive multiple competitive personalized offers for hot tub financing. Acorn Finance offers loans up to $100,000 with terms up to 12 years.
How to finance a hot tub:
Acorn Finance is a reliable and top-rated company that provides personal loans for hot tub financing. Take advantage of affordable payment options and free services while saving tons of time.
Complete and submit a short loan application online
Receive multiple pre-qualified offers
Get connected with lenders to obtain your pre-qualified loan
Can you negotiate hot tub prices?
While you may be able to negotiate add ons or features, it may be difficult or untraditional to negotiate the actual price of the hot tub. If you are purchasing a hot tub from a small mom-and-pop type shop, they may be able to discount products. However, large retailers usually do not negotiate. You may be able to find a pop-up convention type of event for hot tubs. Events like this can be a great place to compare prices and models. In most cases, companies have to pay to attend events like this. These events create competition that can benefit the consumer. You may be able to negotiate at pop-up type convention events.
What is the best month to buy a hot tub?
Between fall and winter is one of the best times of the year to purchase a hot tub. Hot tub sales are usually slow during these months, forcing retailers to run sales and offer better deals. Spring is one of the busiest times of the year for most hot tub retailers. Most retailers have higher prices during the spring. Most homeowners can wait to purchase a hot tub since it's a necessity – but some may be too excited to wait. The idea of having a warm and relaxing hot tub in the privacy of your own backyard is definitely something to be excited about. We recommend beginning the shopping process in late September and purchasing no later than the end of January.
What is the best hot tub for the money?
Top Ten Reviews calls Master Spas one of the best hot tub companies for people who are on a budget. Master Spas offers quality hot tubs at affordable prices. In addition, their products are made in the U.S. On the downside, Master Spas only offers a few customization options. If you are on a budget, you may not be looking for complete customization. Reviews highlight Master Spas unique standard features and desirable upgrades, especially for the price tag. While you can view Master Spas inventory online you may need to contact an authorized retailer for pricing. Customers can view spas online based on price ranges. Master Spas has a variety of hot tubs ranging from $4,000 to $15,000.
Does a hot tub increase home value?
Hot tubs are the perfect complement to just about any backyard. In most cases, hot tubs do increase the value of a home. Homeowners typically recoup about 50% of their initial investment for home improvements such as hot tubs. In fact, some homeowners stage their home with a hot tub to lure in more buyers. While most buyers should be excited about a hot tub, some may be turned off. If you have an above ground hot tub, you could remove and resell a hot tub if a potential buyer did not want it.
How long does a hot tub last?
Investing in a quality hot tub is almost as important as properly maintaining it. Whether you have a top-of-the-line or bottom-of-the-line hot tub, you'll need to maintain it if you want it to last. Hot tubs that are properly cared for can last 20 years or more. When you purchase a new hot tub, you should ask the manufacturer what the required maintenance is. It's a good idea to have a hot tub inspected by a professional at least once a year. In addition to the hot tub itself, hot tub equipment requires regular maintenance as well. If you neglect a hot tub it may only last a few years. If your hot tub has a factory warranty but has been neglected, manufacturers may decline warranty claims.
What to look for in buying a hot tub?
You may not know a lot about hot tubs which can make the purchase process overwhelming. With so many brands, sizes, features, and terminology – what is important to know when buying a hot tub? Before buying a hot tub you should first determine your budget, motives, and space for a hot tub. This should help you narrow down available options and make it easier to dive into the details. Most of us begin our research online, which can be informative and helpful but we can't believe everything we read online. However, before buying a hot tub you should look at the reviews. In addition, you should read reviews for local hot tub retailers and ask for referrals. While we can learn a lot online, it's best to consult a professional and share your needs and wants. Explain your situation and listen carefully to their recommendations. Purchasing a hot tub can be a big decision. You may end up visiting the retailer more than once before making the actual purchase. Take your time selecting the right hot tub and enjoy the process.
What is the markup on a hot tub?
In most cases, hot tubs have a markup of about 30% to 50%. While prices are usually not negotiable, retailers may offer discounts on extras or warranties. It's important to think through extras carefully as they are a huge revenue generator for most retailers. Make sure you only purchase what you need.
How much does it cost to build an inground hot tub?
Inground hot tubs typically cost about $6,000 to $25,000. Inground hot tubs are usually more expensive upfront and long term. Most inground hot tubs require more maintenance than above-ground hot tubs. However, inground hot tubs may be more attractive and luxurious. If you have an inground pool you should match it with an inground hot tub. Whether you build an inground or above-ground hot tub, you can use financing.
What is the difference between a hot tub and a Jacuzzi?
Essentially, a Jacuzzi is a brand of hot tub, just like we use the term Rollerblades for in-line skates, Jacuzzi is a hot tub brand that became so popular, people started calling all hot tubs, Jacuzzis.
So there technically is no difference between a hot tub and a Jacuzzi.
Hot tubs began to surge in popularity in the United States during the 1970s. A hot tub is a large tub of hot water in which bathers soak either for tension relief and medical reasons or socially with friends and family. Hot tubs almost always contain massaging water jets.
What is the best month to buy a hot tub?
The best month to purchase a new hot tub is usually in November or December. Similar to a car dealership, hot tub dealers have to make room for the newer models coming in for the following spring. February is when you will likely see the prices rise dramatically as the showrooms are filled with all the newest and latest hot tub models.
Shopping at the end of the year may open you up to some special promotions that you may not see in the spring or summertime.
How many years does a hot tub last?
When you purchase a brand new hot tub, you can expect it to last anywhere from 5 to 20 years.
Factors like the brand and model of your hot tub along with how well you maintain it through the years are all factors that will play into the overall longevity of your hot tub.
Brand and model: Spending a little more on a mid to top-tier brand and model of a hot tub will add significant longevity to your purchase. Going with the cheapest model may save you money in the short term, but then you may have to purchase a replacement much sooner.
Maintaining your hot tub: Half of contributing factors to the lifespan of your hot tub include the regular maintenance and upkeep of your spa.
Here are some quick tips to increasing your hot tub's life span through regular maintenance and upkeep:
Test your hot tub regularly to make sure your PH levels are balanced.
Keep the PH level between 7.2 and 7.6 at all times.
Use a hot tub cover to protect your spa from outside weather, debris, and UV light.
Replace and clean your filters regularly.
Fix pumps and make repairs right away.
You can purchase the best and most expensive hot tub brand and model, but if you do not take care of it properly, you will be lucky if it lasts 5-years.
How much does a 4 person hot tub cost?
The price of a new hot tub purchase can range depending on some specific features that you must choose between. Do you want an above ground hot tub or an in-ground hot tub? Indoor or outdoor? Saltwater?
Buying a new hot tub can cost you anywhere from $2,000 to $35,000 depending on the location of installation, the type, size, and materials.
If you are installing a hot tub outdoors, how will you prepare the hot tub installation site? Will it sit on a concrete slab? Maybe concrete patio pavers or reinforced decking? You should never install your hot tub on your lawn.
If you are installing a hot tub indoors, you will need to consider extra ventilation to handle excess moisture. Water and slip resistant flooring to prevent accidents and maybe extra floor supports below to support the additional weight of the hot tub. Installation costs and methods should be taken into consideration when determining how much a hot tub will cost.
Installing an in-ground hot tub can cost between $15,000 and $20,000 because of work associated with custom fitting a hot tub into a hole in the ground or the floor.
For your average 4-person hot tub installation you can expect to pay somewhere between $2,500 and $8,000. If you are looking for features like in-ground installation, custom sound system installation with entertainment system, etc. You can expect to pay between $8,000 and $12,000 and up.
What is the best hot tub for outside use?
Once you have determined the specific features you would like for your outdoor hot tub, the next decision you will likely make is picking a dependable brand.
Some of the most popular and dependable hot tub brands include:
Arctic Spas
Bahama Spas
Bullfrog Spas
Cal Spas
Caldera Spas
Evolution Spas
Hot Spring Spas
Whirlpool Jetted Tubs
Marquis Spas
Saratoga Spas
Softub
Sundance Spas
ThermosSpas
Tiger River
Viking Spas
Watkins
Search for a local showroom and license dealers that may specialize in one or all of these brands. You may want to do some online research ahead of time to see which brand works best for your budget and for what you are looking for.
Can you leave a hot tub outside in the winter?
Yes, many people leave their hot tub outside during the winter either drained, winterized, and covered or for use all winter.
If you do not mind the higher electric bill, there is no reason you cannot have your outdoor hot tub running and ready to use all winter. Make sure to keep the power on, the water levels normal, and ensure all the equipment is functioning properly and there is no danger of your pipes freezing. Also, be sure to use a spa cover when you are not using the hot tub to keep outdoor weather and debris from entering the spa.
Can you negotiate hot tub prices?
You can usually depend on hot tub prices being pretty standardized across the board. Look for seasonal sales and special promotions, but usually, the advertised price is indeed the actual price. Small, family-owned retailers may be more willing to negotiate than franchise stores.
You may be able to take advantage of special add-ons and extended warranties for no added cost.
What are the benefits of a Jacuzzi?
If you are not pregnant and you do not have a severe heart condition, a daily soak in the hot tub might be exactly what you need.
There are numerous health benefits to using a hot tub including the widening of the blood vessels to improve circulation. Soaking in a hot tub can also reduce swelling and tension in muscles and joints.
There are also mental health benefits due to a hot tub promoting relaxation and stress relief.
How long should you stay in a Jacuzzi?
When using a hot tub, make sure to stay hydrated and only use the hot tub for 10-minute intervals. While you can use the hot tub for more than 10-minutes a day, you should aim to keep your usage time between 15-30 minutes, especially in high temperatures. When using the hot tub for intervals longer than 10-minutes you should get out and take breaks consistently. If you feel dizzy, overheated, or unwell for any reason, get out of the tub immediately.
You should make sure the temperature of your hot tub never goes above 104 degrees Fahrenheit.
How long do hot tubs last?
The quality of the hot tub that you install will help determine the length of time that it is going to last. When you get it installed, you should make sure to use quality materials. Hot tubs made with high-quality materials may cost more but it's likely that they will last longer. In addition, you will want to properly maintain the hot tub. This can also extend its lifespan. A well-built and properly maintained hot tub should last 15 to 25 years.
This can make it a more efficient option to use compared to some of the other choices out there. For example, a spa can seem like a great option to provide some of similar benefits, but those will not last as long. Compared to the hot tub, the spa is only designed to last between 3 to 5 years. While a hot tub may cost a bit more than a spa, it is able to last a lot longer and therefore you should get a better return on investment for it.
Does a hot tub use a lot of electricity?
Not only do you need to worry about the cost of building and installing a hot tub, it is important to consider some of the costs that you will incur while you own the hot tub as well. This can include keeping the hot tub clean and adding in more water as it is needed.
Another thing to consider is the amount of electricity that the hot tub can use. If you utilize the hot tub often, you may find that it will use a lot of electricity and this can get expensive if you are not careful. In fact, your hot tub is probably going to use up more wattage compared to any of the other appliances in your home.
To start, you will have the heater voltage. This will depend on the type that you use on your hot tub. A good example is to look at the Otter Tail Power Company. Their 120-volt water heater will use up to 1500 watts while the 240-volt heater is going to use 6000 watts. The amount that you use the hot tub will help determine how much this is going to cost.
Your circulation pump is going to use a similar amount of energy as the 120-volt water heater that we talked about above so you can often go with 15000 watts as your estimate. You can then take both of these items and figure out the electricity cost in your area. This will depend on the place you live and what the current electricity rates are. It often averages to be an additional $25 a month for your electricity if you have an energy efficient hot tub. The more you use it and the hotter it needs to keep the water, the more your hot tub will cost you each month.
What temperature should I keep my hot tub when not in use?
The right temperature when the hot tub is not in use will make it more efficient and can help you to save a lot of money. There is no reason to keep the water super hot when you do not plan to use it, especially if you are going to be gone and will not use it for a few days or more. A good rule of thumb to consider is that the temperature should be five degrees lower or more when you are not using it compared to when you do use it.
The higher you keep the temperature for your hot tub, the more expensive things will get. You need to pay for the electricity while it is on and that is always higher when the hot tub is in use. You can always turn the water back up a few minutes before you plan to get into the hot tub and it will be ready for you to go again.
Keeping the temperature a little cooler when you are not inside of it can also help to protect the system of the hot tub. You do not want to completely turn it off or all the cold in the winter may burst the pipes and cause a big mess. But having it too hot is going to cause a lot of problems as well. Going for somewhere between five to ten degrees lower than when you want to use it can make a big difference while saving energy.
Should I leave my hot tub jets on all the time?
It is always best to leave the hot tub on all the time. This can help improve efficiency. As for the jets, you should turn them off when not in use. Having them on all the time will wear out the motor and can cause them to need repair or replacement sooner than normal. There are some instances where you may want or need to leave the jets on for extended periods of time, which is fine, just know the risks.
How often can I use a hot tub?
How often you decide to use your hot tub and even the time of day that you choose to use it will be a personal choice. If you want to use the hot tub daily, go for it. After all, that's why you installed it right? Spending some time in the hot tub after a long stressful day can be beneficial to your physical and mental health. Some medical professionals may even recommend daily or regular use of a hot tub to improve health. If you invest in a hot tub, you should get your money's worth and use it as often as possible.
However, you should use some caution when it comes to how you use the hot tub. Do not turn the water on too hot or you can raise your blood pressure. Be careful about how long you are in the hot tub because prolonged exposure can be a bad thing as well. At the right temperature and for the right length of time, the hot tub will be a great addition to have in your home to ensure that you reduce stress, deal with sore muscles, and enjoy life.
Is a hot tub high maintenance?
Hot tub ownership comes alone with maintenance responsibilities too. While you may choose to hire a professional to care for the hot tub, it's a good idea to understand what's recommended.
You will need to monitor the water chemistry, fix the filter, and drain, and refill it on occasion to make sure that the water is safe to use. All of this will take some work and or money. A hot tub cover can help keep your hot tub clean and safe to use. It can reduce the amount of cleaning the hot tub requires. Being able to just remove the cover and hop in, can be rewarding. Putting a cover on is worth the little bit of extra effort it requires. If you can't afford to maintain a hot tub, you should borrow someone else's or get a spa membership.
What credit score do I need to finance a hot tub with bad credit?
If you are using a personal loan for hot tub financing you will likely need a credit score 640 or better to qualify. While you may qualify with a lower credit score, it may not be worth it. Borrowers with bad credit may have to pay high interest rates and fees resulting in high total loan costs. You will need to see what you can qualify for to determine if it's worth the investment or not.
Some lenders are set up for fair credit borrowing. You might have high interest or a high APR, but you should be able to get funding through one of these lenders. Always remember to compare multiple options before choosing one. Ensure you are getting the best deal possible.
Some lenders may also allow you to apply for a hot tub loan with a co-signer or co-applicant. This means the other person will be responsible for paying the loan if you stop making payments or default on the loan.
Another option some lenders might offer is the ability to take a secured loan. This means you will need to put some form of collateral to receive the loan. Most lenders will allow you to use your home, your car, or even valuable artwork. What is deemed acceptable collateral will be determined by the lender. In most cases, they will base it on the loan amount. While this may get you the hot tub you so badly want, if you default on the loan you risk losing your collateral.
How does financing a hot tub work with bad credit?
If you have bad credit, financing a hot tub might take some extra work and time compared to people who have good or excellent credit. You will need to spend more time shopping around for lenders and make sure you are getting the best deal possible. Starting by checking offers at Acorn Finance can get you headed in the right direction. You can access offers from multiple top national lenders within 60 seconds or less without impacting your credit score. A competitive platform such as Acorn Finance can motivate lenders to offer more competitive terms as they know they are competing for your business.Once you have a lender picked that you might want to work with, you can fill out the application online through the lender. Keep in mind that some lenders might require you to appear in person or discuss some things over the phone before they will deposit the funds into your account.
Some of your options for financing a hot tub might include:
Home equity loans. Sometimes you can get these even with bad credit because they use the equity built up in your home to determine if you qualify for a loan. This is a type of secured loan though. This means your home will be used as collateral. If you default on the loan or stop making payments, you can risk losing your home with a home equity loan.
Personal loans. Most personal loans are unsecured, so you won't be using any collateral for the funding. However, this usually requires you to have a credit score of 640 or higher. If you don't have this credit score, you might need to find a co-applicant.
Credit cards. This is a high-interest way of financing the hot tub and should be avoided if possible. Some credit cards have 0% APR introductory fees though. In this case, you can finance the hot tub and then try to pay back the credit card before the introductory period ends.
If you don't qualify for these options, you will want to spend a few months trying to increase your credit score before applying for another loan. Try to lower your credit card utilization under 30% if possible and lower your debt-to-income ratio.
Can you buy a hot tub with a credit card?
If you have a credit card with a high enough limit to buy a hot tub, you can use it. You might also be able to apply for a credit card with bad credit and then use it for the hot tub financing. However, credit cards often have higher APR and higher interest rates than personal loans.
Always use your credit card wisely and try not to ever use too much of your credit limit as this can lower your credit score and make it harder to get additional financing options in the future.
How long can I finance a hot tub with bad credit?
The loan term usually depends on the loan amount and the lender. Your credit score can also impact how long you can borrow money for. With bad credit you may only qualify for a short loan term. While your monthly payments may be higher, a short loan term may work to your advantage with bad credit. The less time you borrow money, the less you pay in interest. While you may want the lowest monthly payment possible, you should realistically choose a financing offer with an affordable payment and short term. Personal loan terms usually range from one to five years.
How much does a hot tub cost per month if my credit score is low?
This depends on the terms and conditions of the loans you received. It also depends on the total amount that you financed and your interest rate.
Some factors that affect the monthly cost of a hot tub are:
Location of the hot tub. If you also financed concrete, decks, or porches, your total loan will be more.
Pool accessories. Any additional accessories that you financed for the pool can be added to the monthly payment amount.
Plumbing and electricity. Some people also finance the labor costs of the hot tub, contributing more to the loan amount and how much you will be paying each month.
The interest rate and loan repayment term will also be huge factors to determining your monthly payment. Make sure you can always afford the monthly payment of the hot tub before agreeing to take out any financing.
Hot tubs usually cost between $3,000 to $16,000 plus labor costs and installation costs. If you have 10% interest and a repayment term of 40 months, here are some examples of what you might pay:
$10,000 hot tub= $250 per month for 40 months
$7,000 hot tub= $175 per month for 40 months
$5,000 hot tub= $125 per month for 40 months
A 10% interest is considered low, so if you have poor credit, you will probably pay more in interest. This is why it's extremely important to shop around before choosing a lender. You always want to make sure you have low-interest and agreeable terms and conditions. Comparing offers at Acorn Finance is a great way to grasp what is a good offer and what is a bad offer.
Conclusion: Are hot tub loans a good idea?
In conclusion, financing a hot tub can provide personal wellness while making your home more desirable. A luxury or premium hot tub model can be a better long term investment in terms of quality, efficiency and performance. Financing your hot tub at a low interest rate and generous term can allow you to invest in a higher quality hot tub.
Is the temptation heating up? Apply online today for hot tub financing.
Looking To Build A Pool As Well? Explore Pool Financing By State
Hot Tub Financing Frequently Asked Questions
What is the best way to finance a hot tub?
The best way to finance a hot tub is either through the retailer or manufacturer or a personal loan. Some retailers offer financing for hot tubs and sometimes they even offer promotional rates. It's a win-win for the retailer and the customer. The retailer can sell more units and more customers can afford a hot tub. In most cases, you should not need any money down.
If you don't qualify for financing with the retailer or are looking for more favorable terms, you may want to use a personal loan. Personal loans for hot tubs can offer longer loan terms and higher loan amounts. If you wanted to finance a landscape project as well as a new hot tub, you could use one personal loan to cover all expenses related to the project.
Can you get hot tub financing online?
Yes, there are many loan companies that offer hot tub loan financing online. At Acorn Finance you can check personal loan offers from top national lenders without impacting your credit score. Alternatively, some retailers can advertise financing specials online. You may even be able to preqaulify online before visiting the store. Most lenders and retailers share financing information online to drive more in-store traffic and more sales. A majority of consumers prefer to shop online so they are more aware as to what's available when they visit the store. When applying for loans online, most of the time they deposit the money directly into your bank account, so you may not even need to say it's for a hot tub or prove that you used it to buy a hot tub.
Is it easy to finance a hot tub?
How easy it will be for you to get financing for a hot tub depends on your credit score, your current debt, and other factors. If you have a poor credit score and a high debt to income ratio, you might find it difficult to secure financing for your hot tub because lenders will view you as a high-risk borrower. If they do give you loan options, you might only get ones with very high interest. These can be tough to manage financially because you are stuck with high monthly payments and high added interest that make the cost of borrowing much higher than your principal amount.
Those with high credit scores will find it much easier and much more affordable to get financing for a hot tub. They should also get lower interest rates and better loan repayment terms.
How long can I finance a hot tub?
This depends on the lender and the loan repayment terms they offer. Some repayment terms will be longer or short than others. Typically, though, a hot tub financing term will range from 36 months to 60 months. The longer the term, the more you may pay in interest. Many people choose to go with shorter terms if they can to save money on interest.
If you have a short repayment term though, you may also have a higher monthly payment. Consider how much you can afford every month and then take the loan that best suits you.
How do you finance a spa?
When financing a spa, consider if the spa or hot tub company has a financing program. Going through the company might be the easiest way to get financing as long as they don't have high-interest rates or bad repayment terms.
Sometimes though, a personal loan from an online lender or a credit union can be cheaper than going through the company itself. Always try to shop around for loans before choosing one because you want to find the best interest.
How much does a hot tub cost per month?
If you finance a hot tub, you will want to factor your monthly payment into total costs. Monthly payments for a hot tub can vary depending on several factors. Factors include the loan amount, loan terms, APR, and so forth. As far as operating costs, hot tubs usually cost between $11 to $70 per month to operate. The exact monthly cost can depend on the model you have and the temperature of the water.
Factors affecting cost might also include the climate you live in and the pumps that are in the hot tub. You can always ask the company or other people who own hot tubs how much they typically pay each month so you can try and get an idea of how much you will pay.
How much is an 8 person hot tub?
This depends on the hot tub you own as different brands and models will all have different prices. On average though, an 8-person hot tub can cost $3,000 to $10,000 when it's above ground and $8,000 to $25,000 when it's in-ground.
The price can also depend on the quality and features you want your hot tub to have. The warranty and the dealer can also affect the price. You also have to factor in installation costs.
How much does an inground hot tub cost?
In-ground hot tubs can cost between $15,000 to $20,000 depending on the size and features you want. Each dealer and company will always have different prices, so it's always a good idea to shop around before choosing a hot tub company to go with.
How much does a saltwater hot tub cost?
Depending on the size and features you are getting, a saltwater hot tub can cost between $2,000 to $32,000. This is a huge range, so you want to make sure you are searching for the best company and the best pricing to avoid having issues or to avoid having to pay too much. The saltwater system usually costs extra and may be somewhere between $2,000 to $32,000.
Do hot tub companies do financing?
This all depends on the hot tub company. Some will offer to finance, and some will not. Some can also offer financing through certain banks or credit unions. Always ask the company if they have financing. If they don't, you can try to ask them what they recommend if you need financing options.
Type of Hot Tub Financing Available
There are many different types of financing available for your hot tub. Regardless of the type of hot tub you want to purchase, you can use a personal loan. In some cases, retailers may offer financing specials for certain types of hot tubs.
Wooden hot tub finance
The company you're working with might give you a special financing option if you are choosing a wooden hot tub. These can sometimes be more expensive and might require more financing than others.
Finance inflatable hot tub
Inflatable hot tubs can be cheaper than other choices, but you might still need financing so you can add all the features you want to.
Portable hot tub financing
A portable hot tub is one that will not be set in our yard or a permanent structure. Sometimes this is required due to certain homeowners' associations or the neighborhood you live in.
If you are getting a personal loan for your hot tub financing, the company doesn't usually ask you for the kind of hot tub you are purchasing. Some loan companies don't even ask for what the loan is for so you are free to use it on any kind of hot tub you want.
How Does Acorn Finance Compare?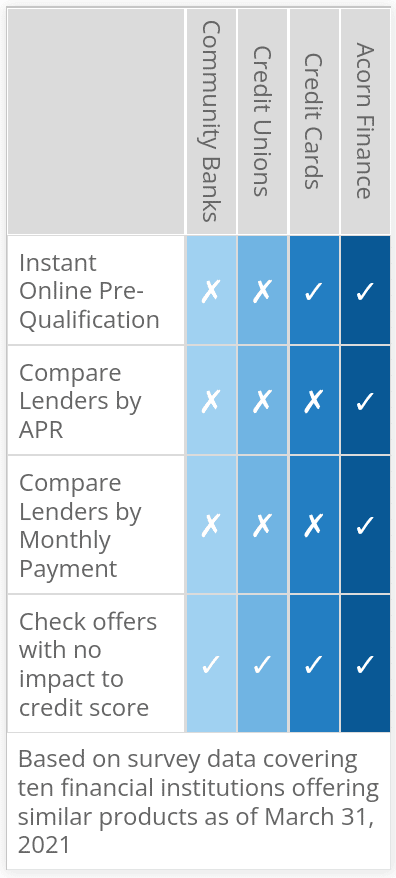 Compare Rates From Top Lenders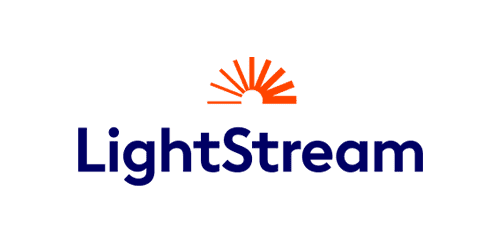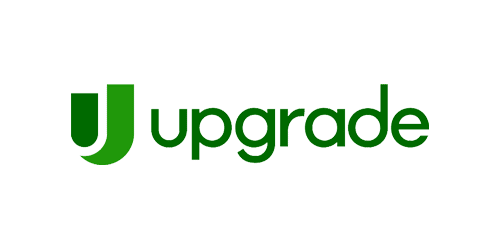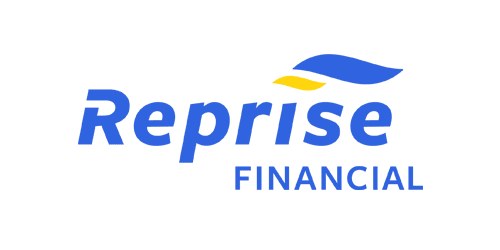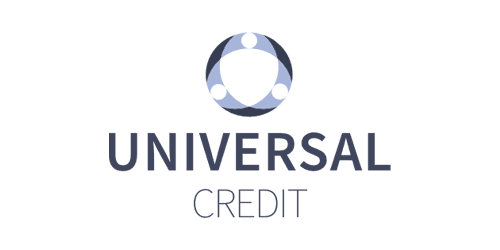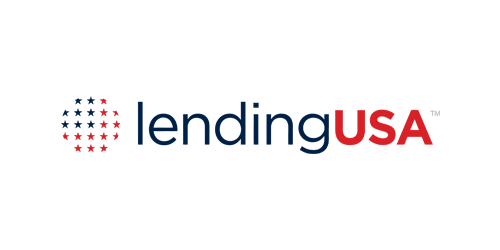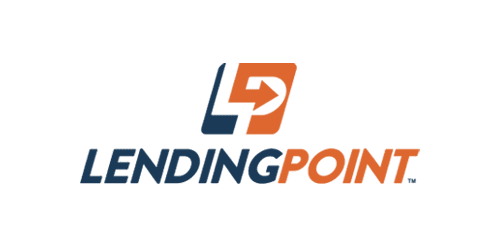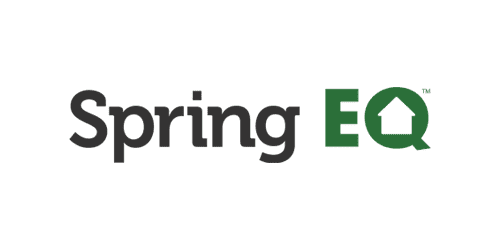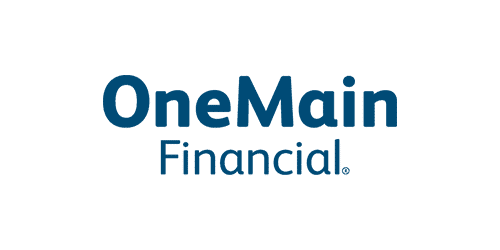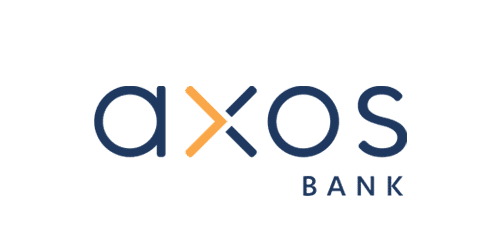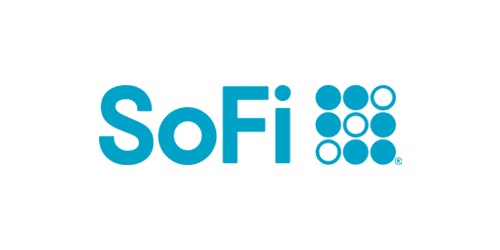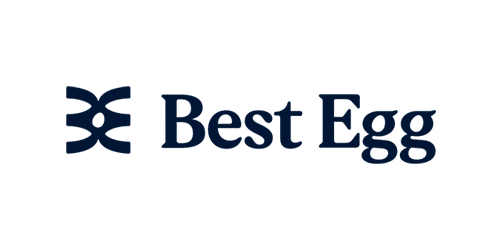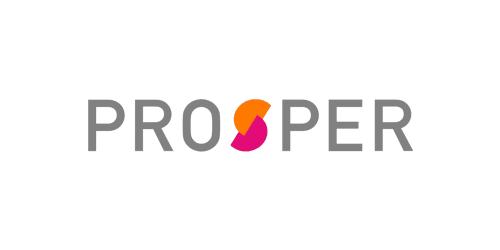 Hot Tub Financing Calculator
Are You A Contractor?
Don't let hot tub financing deals slip away.
Close more sales with easy, affordable financing options for your customers
Get Started
Popular Home Improvement Projects
Barn Financing Options
One home, endless possibilities
Personal Loan Information