Your Best Options for Online Loans
Compare monthly payment options from several lenders in under 2 minutes.
Check Offers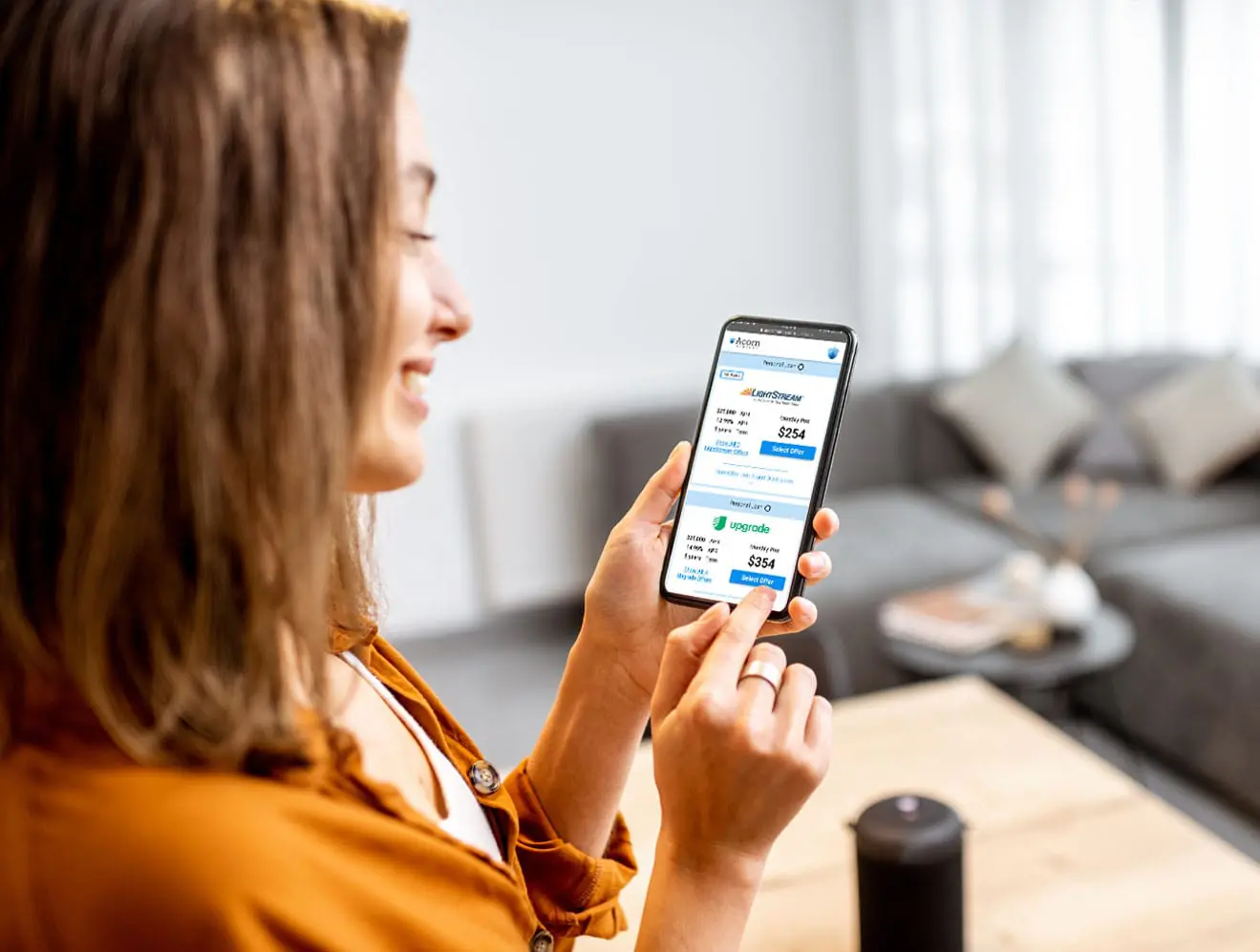 Learn How To Get The Best Online Loan For You
Payday loans online are in high demand. As a matter of fact, online loans in general are trending. The online lending market has become central to how everyday Americans look for, acquire, and manage their financing.
Check Offers
Quick. Simple. Secure.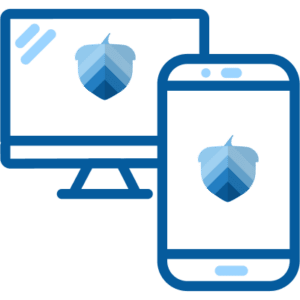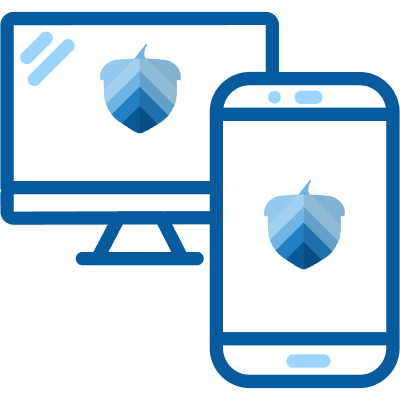 Fill out an easy online form to check for pre-qualified offers with no impact to your credit score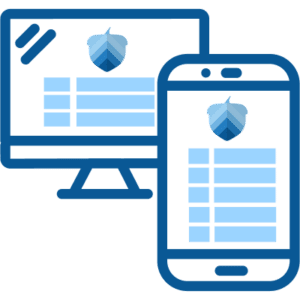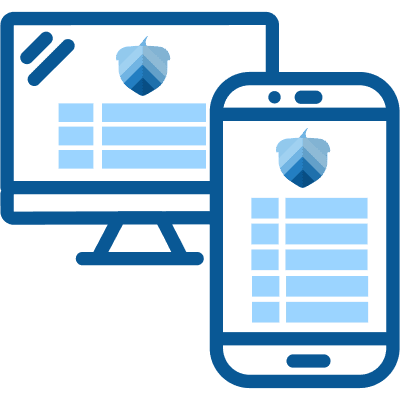 Compare terms and payment options to select the offer that's best for you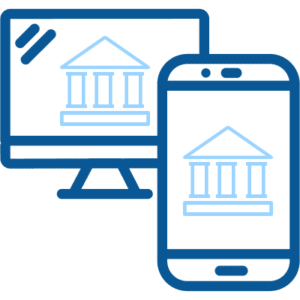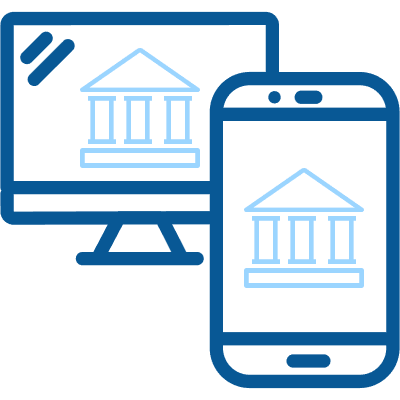 Complete your application on your selected lender's website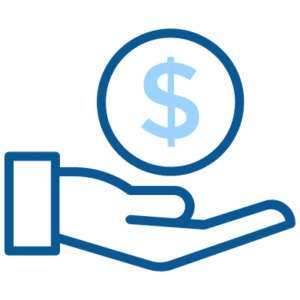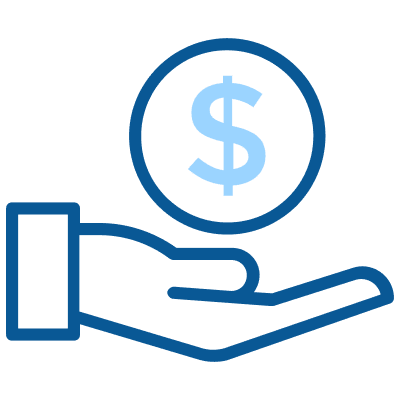 After your loan is approved, your funds should arrive within 1-2 business days2
Check offers
in seconds
Get pre-qualified for loan offers with an easy online form
Won't impact
credit scores
Checking offers will not impact your credit score
Competitive
payment options
Compare rates from our network of lenders
Receive
funds quickly
Same-day and next-day available for certain offers2
Compare Rates From Lenders in Our Network
Learn More About Your Best Options for Online Loans
Online loans are simple to get, easy to manage, and come with all the same regulations and oversights that traditional banks have when it comes to lending and borrowing money. So, it is only natural that the online lending market would continue to grow as more Americans are adapting to living in a world where our everyday tasks can be completed online. Whether you are looking for bad credit loans online or installment loans online, keep reading to learn everything you need to know about online personal loans.
There are a number of ways that consumers can obtain various loan products including personal loans. Today's options for obtaining financing now include online loans. The world is seeing an increase in lenders that operate entirely online instead of offering their services out of a physical location. In addition, most traditional banks and credit unions now offer online services as well. This method of operation allows financial institutions to be more accessible which can drive sales and improve customer satisfaction. In some cases, it can also reduce overhead and companies can pass that savings along to customers.
There are a few things to keep in mind when considering taking out an online loan. In this quick guide to online loans, we'll take a look at the ins and outs of online loans, and some of the best options in online lenders who are offering them.
What is an online loan?
An online loan is any type of financing that is obtained solely online. Every step of the process from the application to the funding of the loan takes place virtually without the borrower ever having to step foot in an office. You will still deal with a legitimate financial institution with its own underwriting process and loan officers. The only difference is that the entire process takes place entirely online, offering consumers improved speed and convenience.Many online lenders specialize in one area, such as auto loans or personal loans. This allows them to have lower operating costs and focus on providing loans to applicants who may otherwise not qualify. In addition, online lenders are able to pass down the savings they accumulate from having less operational expenses. For this reason, many online loans typically come with a competitive interest rate and little to no origination fees. Both of these perks can save applicants thousands of dollars over the lifetime of the loan, making online loans a great option for many consumers looking to access cash without breaking their budget.
Are online loans safe?
The process of applying for and receiving an online loan is safe as long as the lender you are applying for a loan through is a legitimate financial institution. While consumers do need to be careful of the many scams that are out there, online loans themselves are not dangerous. They are becoming a very common way to obtain funding in today's increasingly digital world.Online loans are only as safe as the lender or other financial institution providing them.Like any other provider of financing, such as your local bank or credit union, an online lender must meet certain requirements in order to do business. For example, your online lender should be registered with the FTC in the state(s) where they do business. One way you can verify if an online lender is legitimate is to check with your state's Attorney General Office. You can also find their profile on the Better Business Bureau website and insure there are no serious or major complaints against them.
Lastly, as with any lender, be sure to thoroughly review your loan contract before agreeing to the transaction and make sure you understand the terms and conditions.
What do you need to get an online loan?
To apply for an online loan and receive your funds, you will go through the same type of process and application that you would if you visited your local bank or credit union branch.
There are a number of things that you may need in order to get an online loan.Just like with any other type of financing, you may need to prove your identity, income, and place of employment in order to qualify for a loan. Since the process is entirely online, you may need to upload documentation to verify all of your personal and financial information.Every lender has slightly different requirements for what type of proof they want to see to verify your information, so make sure you are prepared with a variety of documents at hand. Before you sit down to apply for an online loan, gather all of the documents you may possibly need such as your photo ID, pay stubs, tax returns, and bank statements. Although you should be able to save your online application progress, having the documents ready can make your loan application much smoother.When you apply for an online loan, the lender can also verify your credit score and take a look at your credit report in order to determine your overall creditworthiness. In most cases, you will need to have an established credit history in order to qualify for any kind of online loan. However, there are some exceptions to this rule that allow applicants to obtain a loan with poor credit or no credit. Some lenders allow you to apply with a cosigner who has good credit. You may also be able to qualify on your own for a specialized loan such as a credit builder loan or other secured loan.
What is the easiest loan to get online?
Online lenders today can offer loans of every kind. From personal loans to mortgages, any type of financing can be obtained online from these specialized lenders. The application process for each of these types of loans is going to be relatively similar across the board, with the possible exception of applying for a mortgage.However, the easiest and most common loan to get online would most likely be a personal loan. Because personal loans are typically for smaller amounts than other types of loans like a home loan, lenders are able to take on a bit more risk with who they lend money to, resulting in less stringent application requirements. The underwriting process for a personal loan is fairly simple, and online loan applications are now mostly automated, making personal loan approval relatively quick and easy.
Best of all, most online lenders offer access to personal loan funds within 1-2 business days, making them a great way to quickly obtain some extra cash for emergencies, life events, or whatever other personal needs you might have. Personal loans are typically unrestricted, meaning that the funds you receive can be used for pretty much whatever you like.
What is the easiest loan to get approved for?
You may find that personal loans are easier to qualify for compared to mortgages or car loans. In some cases, they may even be easier to qualify for than credit cards. Compared to a credit card, which has a revolving line of credit available, personal loans are installment loans. This means they are funded as a lump sum and repaid in monthly installments. With that being said, there is a fixed amount due on an agreed upon date every month. This can help lenders identify faster if a borrower is falling behind on payments. It can also make the loan easier for borrowers to manage.
If you have bad credit, a secured loan may be easier to qualify for. Some lenders may offer secured credit cards or secured personal loans. These loans are sometimes branded as specialized loans under names like "Credit Builder loan" or are marketed towards students who are still establishing their credit. Secured loans work by requiring an upfront deposit from the borrower and then holding those funds in an account throughout the duration of the loan. These loans serve as a means of building up your credit score and improving your future financial health. Other types of secured loans can be backed by collateral such as your car, home, or savings account.
Alternatively, you can use a cosigner with a solid credit score to get approved for any type of loan. Using a cosigner means that the lender is looking at their financial information when making a decision rather than yours. Several of the lenders on our list below allow co-signers.
Best online loan places:
As you can see, online loans are a legitimate way to gain access to cash that can be used for whatever expenses you may have. Personal loans are easy to apply for and can offer flexible terms, allowing applicants to borrow just the right amount with just the right repayment period.
Whether you just need a small personal loan in a hurry or are looking for a lender who has lenient income requirements, there is an online lender that would be a good choice for you.
Some of the best online lenders are those who have been around for several years and who offer a variety of financial services including personal loans and credit cards. Oftentimes, borrowers don't know where to start or who they can trust when it comes to online loans. If you are looking for an online personal loan you should start by checking offers at Acorn Finance. At Acorn Finance you can access customized personal loan offers from top national lenders, such as those mentioned below, without impacting your credit score.
We'll give you the rundown on some of the more popular online loan options in the list below:
Top pick for: home improvement loans
Time to Receive Funds: As soon as 1 business day (funding times may vary)Pros:
Allows cosigners
Loan amounts up to $100,000
APRs as low as 6.99%
Terms up to 12 years
No origination fees
Cons:
Strict qualification requirements
Minimum income requirement of $50,000/annual
Qualifications: A minimum credit score of 660 + an annual income of at least $50,000.
Best Option For: LightStream, is a top choice for borrowers with a good credit score that need large personal loans. LightStream offers online personal loans and is best known for home improvement loans. They offer competitive rates and no origination fees, thus making them a top-rated lender. With personal loan amounts up to $100,000 available, LightStream can meet the needs of most borrowers. In addition, LightStream has the lowest interest rates and the widest range of loan terms on our list. On the downside, applicants must get around the income requirements and have a credit score higher than 660. However, LightStream also allows borrowers to apply with a cosigner, making their loans more accessible to all.
Top pick for: large personal loans with competitive APRs
Time to Receive Funds: As soon as 1 business day (funding times may vary)Pros:
Large loan amounts from $5,000 up to $100,000
No origination fees
Competitive interest rates between 5.99% to 20.94%
Offers unemployment protectionCons:
High minimum credit score requirement (680)
Strict qualification requirementsQualifications:A minimum credit score of 680 + an annual income of at least $50,000.
Best Option For: SoFi is an online lender with a lot to offer. If you are considering a personal loan with LightStream you should compare the offer to SoFi. The two lenders are comparable. SoFi can offer terms between 2-7 years and loan amounts between $5,000 to $100,000. With no origination fees and interest rate ranging from 5.99% to 20.94%, SoFi is an online lender you should check out. You will need a credit score of 680 or higher to qualify.
BestEgg
Top pick for: fair credit personal loans
Time to Receive Funds: As soon as 1 business day (funding times may vary)Pros:
No minimum income requirement
Low minimum credit score requirement (600)
Wide range of loan amounts availableCons:
Origination fees between 0.99% – 6.99%
Not available in all statesQualifications:A minimum credit score of 600. (No minimum income requirement)
Best Option For: BestEgg is an online lender that can be a good choice for many different types of borrowers. With a relatively low minimum credit score requirement and a wide range of interest rates and loan amounts, BestEgg truly can offer something for everyone. BestEgg offers personal loans between $2,000 – $50,000 with interest rates between 5.99% – 29.99%.
Top pick for: peer-to peer loans $40,000 and less
Time to Receive Funds: Normally 5 business days (funding times may vary)Pros:
Low minimum credit score requirement (600)
No minimum income requirement specified
Offers joint loans
Offers a wide range of loan amountsCons:
Funding times may be longer than competitors
Only two repayment terms available
Origination fees between 2.41% to 5%Qualifications:A minimum credit score of 600. (No minimum income requirement)
Best Option For: Prosper is a unique online lender that can help borrowers with fair or good credit. Prosper is a peer-to-peer lending platform that can offer loans between $2,000 to $40,000. Their platform can help borrowers access funds who otherwise may not have been able to qualify for a personal loan. Prosper has a reputation as a leader in their field and has an established history as a personal loan provider.
Top pick for: bad credit personal loans
Time to Receive Funds: As soon as 1 business day (funding times may vary)Pros:
Low minimum credit score requirement (560)
Loan terms up to between 3-7 years
Option to apply with a cosignerCons:
Higher interest rates (6.94% – 35.97%)
Origination fees between 2.9% – 85Qualifications:A minimum credit score of 560. (No minimum income requirement)
Best Option For: Upgrade offers a wide range of loan amounts and can help borrowers that have bad credit. Upgrade offers personal loans between $1,000 to $50,000, depending on credit score. Those who may not qualify elsewhere may qualify for a loan from Upgrade, since the lender has a minimum credit score requirement of just 560 (the lowest on our list) and NO minimum income requirement. Last but not least, the lender also offers extended loan terms of up to 7 years that can lower your monthly payment significantly by stretching out the life of your loan.
Time to Receive Funds: As soon as 1 business day (funding times may vary)
Pros:
Personal loans between $5,000 to $50,000
Low origination fees between 0% to 2%
Wide range of loan terms ranging from 1-5 years
Cons:
High credit score requirement (700)
No joint or co-sign loan option
Reports to only one of the three major credit bureaus
Qualifications: A minimum credit score of 700 + an annual income of at least $48,000.
Best Option For: Although Axos Bank does not allow co-signers, there are still many consumers who can qualify for their services. Borrowers that meet the minimum application requirements can benefit from low origination fees, a decent range of loan terms including short-term loans, and competitive interest rates.
OneMain Financial
Top pick for: personal loans for borrowers with credit challenges
Time to Receive Funds: As soon as 1 business day (funding times may vary)Pros:
Flexibility to choose your payment date
Joint and secured loans availableCons:
High interest rates between 8.98% – 36%
Origination fee between 1% to 10% or flat fee of up to $500 depending on state
Limited loan amounts ($1,500 – $20,000) and loan terms (3-5 years)Qualifications:A minimum credit score of 600.
Best Option For: OneMain Financial is similar to LendingPoint in the sense that they can both help borrowers with less than perfect credit. However, LendingPoint can offer lower interest rates, but their maximum loan amount is only $20,000. One highlight about LendingPoint is that they can offer the flexibility to choose your payment date, which can be valuable for borrowers living paycheck to paycheck.
LendingPoint
Top pick for: low income personal loans
Time to Receive Funds: As soon as 1 business day (funding times may vary)Pros:
Low origination fees between 0%-6%
Less strict qualification requirementsCons:
Higher interest rates between 15.49% to 35.49%
Loan terms only offered between 2-4 years
Loan amounts between $2,000 – $25,000Qualifications:A minimum credit score of 600 + an annual income of at least $30,000.
Best Option For: LendingPoint is an ideal online lender for borrowers with less than perfect credit that need a personal loan. Compared to some other online lenders featured on our list, LendingPoint has less strict requirements. If you are struggling to qualify for a personal loan, you may want to apply with LendingPoint. While their rates may be high and their terms are limited, they can help borrowers with a fair credit score and low income.
Any of the online banks and lenders detailed above would be a fantastic option for applicants looking to try out an online loan. With the exception of Prosper, all of the lenders on our list can distribute funds in as little as 1 business day, although funding times may vary. Several of them allow applicants to apply with a cosigner, and there are loan terms available that can work for everyone.
Whether you need an extended repayment period of up to 12 years or want a short repayment period of as little as 1 year – there is a lender who can offer you the terms you need. Likewise, whether you need a loan for as little as $1,000 or are looking for access to funds up to $100,000 – one of the lenders on our list above can work for you. To check offers from these lenders and more simply visit Acorn Finance.
Can you borrow money online instantly?
While most online lenders can fund your loan pretty quickly, it typically still takes 1-2 business days for the entire underwriting process to be fulfilled. In addition, your own bank typically has its own processing time for how long it takes until you can receive your funds. Unfortunately, this can add several business days to the loan distribution process.
However, there are a few things you can try to get access to your cash quicker. One of the ways you may be able to speed up the loan application process is by applying for a loan at the same place where you bank, or from a lender who has approved you for a loan before. In these cases, the underwriting process may be faster than usual. In addition, if you apply for a loan from a lender with whom you already have a checking or savings account, this may cut down on the processing time to receive your actual funds.
As far as the question of whether or not you can borrow money online "instantly", such a timeline does not really exist. There are a few online lenders who may advertise that they offer "instant" loan options such as payday loans, but you must be careful when applying for such products because online scams are common.
In general, your best bet if you need access to money instantly would be to apply at a local lender who offers payday loans or car title loans. However, these loans can often be predatory and carry a great deal of risk, so if you can stand to wait at all, we recommend you apply for a personal loan from one of the reputable online lenders listed above. While the process may not be "instant", you can still receive funds from online lenders within a business day or 2, making them a much faster option than traditional ways of applying for loans in person.
What is the best online lending option?
Applying for loans online has become very popular. You can do it just about any time of the day and not feel pressured by a sales associate. Personal loans, auto loans, and credit cards are rather easy to apply for online. However, a major financial loan such as a mortgage may be better to complete with a seasoned professional.
If you decide to pursue an online personal loan, you will find there are a variety of lenders that can help a variety of borrowers. Each lender has their own unique pros and cons that we have listed in detail above, and different lenders will be a good match for different people.
For example, if you have poor credit and need access to funds quickly, Upgrade may be a great option. On the other hand, if you have good credit already and just want access to a large lump sum of cash with low interest and no origination fees, you may want to apply with SoFi or LightStream from our list above. Prosper is also a very unique company that uses peer-to-peer lending, allowing for more lenient requirements and opening up access to applicants who may not otherwise have been approved elsewhere.
What is a legit online loan company?
There are many legit online loan companies, including the several great options detailed in our list above. These companies have good reputations, a solid history of offering financial products and services online and have been trusted by many borrowers to provide their personal loans.
However, we know that you may come across other online loan companies in your search for a personal loan that you want to know if you can trust. In general, you can identify a legitimate company by reading reviews online, checking for consumer complaints, asking friends and family for referrals, and thoroughly inspecting the company's website for signs of trustworthiness such as an SSL certificate or a (legitimate) security seal.
But what makes an online loan company legit? Legitimate lenders should never ask for money upfront or claim to offer guaranteed approval. They should be registered with the Federal Trade Commission and should be accredited by the Better Business Bureau. Ideally, it will be a financial institution that you have heard of, or who has at least been around for several years.
Lastly, there are some other general safety rules that apply when borrowing money online. Never borrow more than you can afford and do not accept an interest rate that is higher than what is allowed in your state. In addition, watch out for "lead generation" sites which promise to "shop the competition" for you but in reality, sell your information to a group of predatory lenders. Always exercise caution when submitting your personal or financial information online and watch out for scammers or shady institutions that do not have your best interests in mind.
If you want to access offers from legitimate online lenders, you can visit Acorn Finance and submit the online form. Within 60 seconds or less you can receive offers from top national lenders with no impact on your credit score.
How can I get a loan online?
Getting a loan online is easier than ever since the online lender boom that started taking off in recent years. People are finding it much more convenient and less complicated to work with online lenders to help finance everything from personal loans to their mortgages.
The uncomplicated nature of online loans starts with the prequalification process. Simply go to the Acorn Finance website and enter in a few bits of personal information to see if you qualify. You can choose the amount that you wish to borrow and check offers from top national lenders all in one place. Starting to see why online loans are trending? On top of the ability to check several offers in one place from the comfort of your home, checking offers does not affect your credit score at Acorn Finance. If a lender only does a soft pull on your credit then it should not affect your score or history. Essentially what they are looking for is your ability to make online payments and if you have any large red flags like recent bankruptcies or a large number of delinquent accounts. During this process, your debt to income ratio and your credit usage may or may not be examined as well.
After you have been prequalified for the loan amount you are looking for, you may start to see offers from many different lenders who are all willing to give you an online loan. At this time, you can review the different offers and see which would make the most sense for you. You can look at the different interest rates, see the loan repayment periods available, and use those to determine your monthly payment amount.
If you find an offer you like, simply select the offer and finish the loan application process directly with the lender. At this point is when all the final details will be finalized and you and the lender will sign all the required loan documents. Now you can just sit back and watch the funds hit your account in as little as one business day, although funding times may vary. You have the funds you need and you never had to leave the house.
What are the best online loans for good credit?
If you have good credit, you are sitting in a well-prepared position to take full advantage of some of the most competitive loan offers. Depending on the circumstances, the type of loan that is best can vary. However, securing a personal loan online is probably one of the easiest and best types of loans to pursue online. Personal loans can be used for just about anything and if they are unsecured, they do not require collateral. If there are no spending restrictions, which there are usually not, you can use a personal loan for just about anything. Commonly, personal loans are used for home improvement projects and debt consolidation.
If your credit score is above 690, you should fall into the good credit category for most lenders. Whatever you choose to do with your personal loan is up to you, but you will want to find the best online loan designed for people with good credit.
At Acorn Finance our lender network is filled with some of the most trusted lenders who work with people with good credit all the time. They can offer some of the best terms and interest rates available.
Here is a sample of who from the Acorn Finance network are offering some the best online loans for good credit:
LightStream – Best for finding low rates: LightStream has built a reputation for being easy to work with and for helping people secure competitive interest rates. They offer many loans with no fees and they have some special features like a rate beat program and a satisfaction guarantee promise. They also offer rate discounts if you sign up for autopay. You need not only good credit to qualify for these loans,but also several years of credit history and some evidence of a retirement fund or an ability to save money.
SoFi – Best for large amounts: You might have heard of SoFi through various media outlets. They have surged in popularity amongst borrowers over recent years for their flexibility and being a customer centered enterprise. For example, they offer unemployment protection which is a major lifesaver for some during these times. Another interesting feature is that they offer joint loan options. They offer lower rates, flexible payment options, and they take loans for up to $100,000.
If you are looking for a personal loan design for someone with good credit, then both LightStream and SoFi have some competitive offers and special features to make borrowing flexible and affordable.
What are the best online loans for debt consolidation?
Debt consolidation loans are one of the smartest moves you can make if you are juggling payments on multiple credit cards or multiple lines of credit. Maybe you have a couple of credit cards, a gas card, a department store card, and simply it's overwhelming to keep track of all the different payments. Plus those interest rates are starting to add up and it seems like you will never be able to pay those cards off. A debt consolidation loan is a perfect solution in most cases.
By using a debt consolidation loan to pay off your immediate debts, you can give yourself some breathing room by putting all the payments into one easy monthly payment. Ideally, you will have a better interest rate and then you can simply continue making your payments on time until the complete sum of the loan is paid off.
Acorn Fiance works with several lenders who work directly with borrowers trying to consolidate their debts. Here are a couple of examples:
Upgrade: Upgrade provides debt consolidation loans to borrowers or they can provide direct payments to creditors on the borrower's behalf. What is nice about direct payments to creditors is that it saves you a lot of time paying off each creditor on your own. They do require some annual income requirements and a minimum monthly cash flow of $800. They do however charge an origination fee and if you make any late payments, they will charge you as well.
LightStream: LightStream works with borrowers to get what they need to consolidate their debts and start building better credit. They do allow joint applications for individuals with less than fair credit. They have a credit score minimum of 660 and they do require several years of credit history. Check out discounts for autopay.
Debt consolidation is a responsible thing to do and lenders recognize that. That is why sometimes they are willing to work with borrowers with a little less than perfect credit because they know it can have a real impact on an individual's life.
What are the best online loans for fair credit?
If you have fair credit, you most likely have a credit rating between 630 and 689. You are directly in that gray zone where it may be hard for you to qualify for a personal loan on your own. You might have a history of some missed payments or some delinquent accounts in collections. Lenders are going to see you as a risk, and if you do qualify for a personal loan, you might have a high interest rate.
If you are in the fair credit category, it might do you good to take a couple of months and bump your credit score up. There are several ways you can do that. You try to resolve some existing debts, pay off a debt sitting in collections, or look into ways you may be able to add your streaming services and other monthly payments onto your credit history so you can have those reflected in your on-time payments.
If it is not an option for you to raise your credit score, you may still be able to qualify for a personal loan.
Upgrade specializes in working with people with fair credit. As an Acorn Finance lending partner, you can apply at Acorn Finance to see if you qualify for Upgrade or another lender. If possible, you should apply with a cosigner that has good credit if you only have fair credit.
Where can I get the fastest online loans?
Lenders have various funding times. If you need a loan quickly you should check with the lender you want to apply with to see how fast they can fund the loan. Determining who you want to apply with and finding the best offer may be the most time consuming part of the process. To expedite this part of the process, you should apply at Acorn Finance. You can check offers within 60 seconds or less with no impact on your credit score. At Acorn Finance, our lending partners can fund loans in as little as 1-2 business days, although funding times may vary. One of the advantages of using an online lender may be faster funding times. Most online lenders are set up to provide an efficient and quick loan process.
What are the advantages of online loans?
Taking out a loan from any lender is a big decision that may have an impact on your finances. You may be financing a wedding or putting an addition on the house for the grandparents to move in. Either way, you are borrowing money and committing to a monthly payment. Therefore, you should consider the advantages, and disadvantages, before securing an online loan. Let's take a look at some of the advantages of getting an online personal loan.
Let us start with the advantage of online loans:
Online loans can sometimes have better rates: Honestly, rates between brick and mortar banks versus online lenders can sometimes be comparable. It might only save you a few points to go with one over the other. However, brick and mortar banks have a lot of overhead costs associated with running branch locations throughout the United States. Because online lenders may not have the same kind of costs of doing business, they can sometimes pass those savings onto the borrower. Using an online lender may also make you more aware of what a good rate is. With the ability to compare offers online using platforms such as Acorn Finance can give you a competitive advantage as a borrower. Some online lenders can provide all the same products that a brick and mortar bank can.
Compare multiple lenders at the same time: Being able to receive and compare multiple offers from multiple lenders at the same time is one of the biggest advantages of online loans. Imagine having to drive around to multiple banking locations in your area and inquiring about personal loans. With Acorn Finance, you can simply fill out one form and see offers from numerous lenders. You can compare interest rates, payment amounts, and see what different lenders may or may not charge for fees. Some might have special programs and features that others do not, so being able to see them all in one place is wonderful.
These two significant advantages combined with the uncomplicated process and quick turnaround for getting people their money is exactly why so many people have turned to online lenders for their financial needs.
What are the disadvantages of online loans?
Now that we understand the advantages, we need to take a look at some of the possible disadvantages of online loans. Not everyone is comfortable handling all of their financial affairs online and many have some reservations about sharing personal information over the internet. Online lenders understand this, and for their business model to survive, they need to have some of the most advanced cybersecurity on the planet.
Aside from most business being done online, what other disadvantages might there be? There really aren't many disadvantages to getting an online loan. One mistake some borrowers make is they forget to ask questions. Since you are not sitting face-to-face with a representative, you may miss some information. This can be avoided though. Simply read the fine print or call customer service to get any specific questions answered.
In some cases, you may be better off using your primary bank. If you have an established relationship with your bank that spans many years, and you have excellent credit, then it might be better for you to keep all your financial business under one roof. If you do not need cash immediately for emergencies, or your bank won't deny you for a personal loan even if you have less than perfect credit, then it is perfectly ok to not use an online lender.
What is the best online loan application?
While most lenders offer an online loan application, checking offers at Acorn Finance is one of the best ways to start the personal loan process. With access to several top national lenders you can compare offers in a time-saving manner.
Are interest rates higher for online loans?
Rates are not necessarily higher or lower for online loans versus a loan from a traditional bank. There are some market generalities that all financial institutions use for certain types of loans. For unsecured personal loans, rates can be influenced by the competition between lenders. Both traditional banks and online lenders are competing for the same market share of borrowers, and if one is proven to be charging incredibly higher interest rates, they will lose business fast.
The unsecured personal loan market generally charges higher interest rates no matter where you look simply because there is no collateral to secure the loan and that they are usually much more short term.
Can I get a loan completely online?
Yes, the entire process of acquiring, managing, and paying off the loan can be done entirely online, as long as the lender allows it. Most lenders understand that the convenience of securing and managing loans online is important for many customers. We live in a digital age where more people are working online, shopping online, and it is only a natural thing that finance would exist and operate within the same realm. Most people already manage all their checking and savings online, so why should lending and borrowing be any different.
Do you qualify for an online loan? Check offers now with no impact on your credit score!
I am adding a hot tub and other patio enhancements to my house. My experience using Acorn Finance was excellent.
Tracey E.
Kentucky | Patios & Decks
I am extending my patio. My contractor informed me of possible financing and the Acorn Finance experience was awesome, very easy.
Monica L.
Texas | Patios & Decks
The whole process itself was just so fluid, all the way through to the end. I was thinking it can't be this easy, but it really was!
Janina D.
Kentucky | HVAC
I am adding a hot tub and other patio enhancements to my house. My experience using Acorn Finance was excellent.
Tracey E.
Kentucky | Patios & Decks
I am extending my patio. My contractor informed me of possible financing and the Acorn Finance experience was awesome, very easy.
Monica L.
Texas | Patios & Decks
Compare Rates From Top Lenders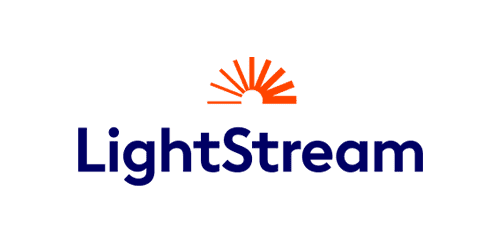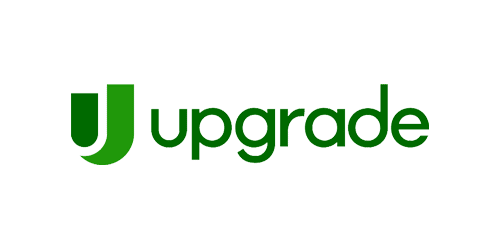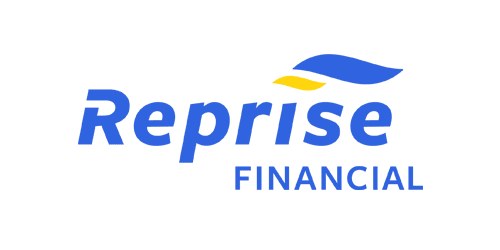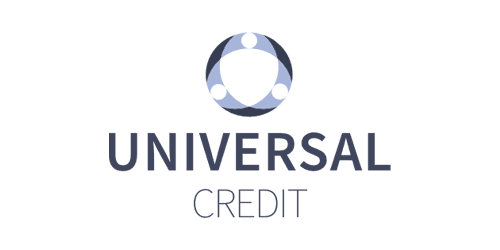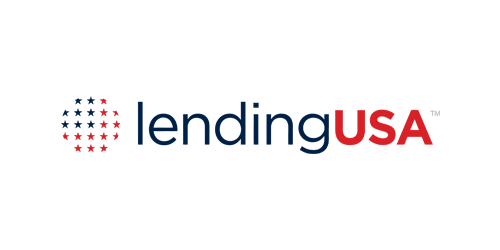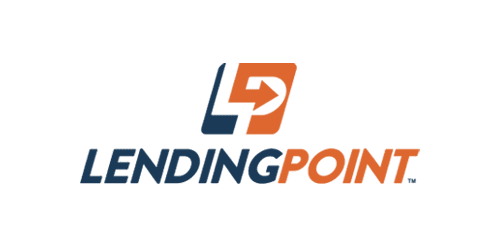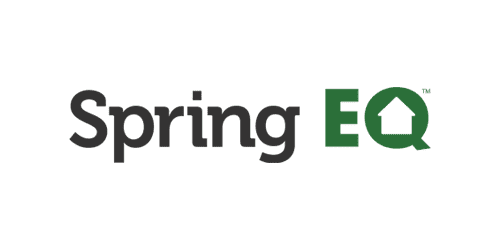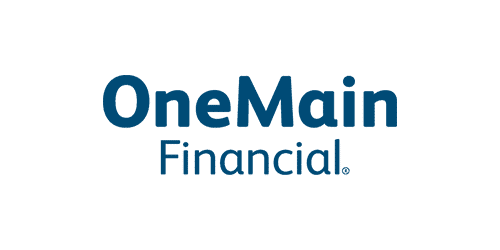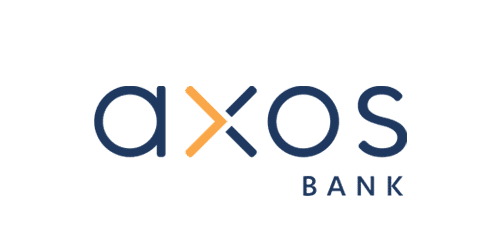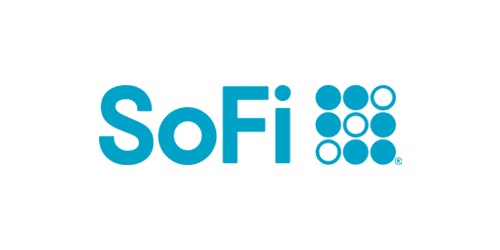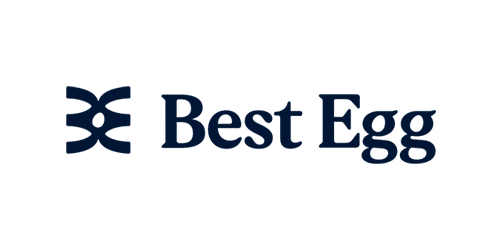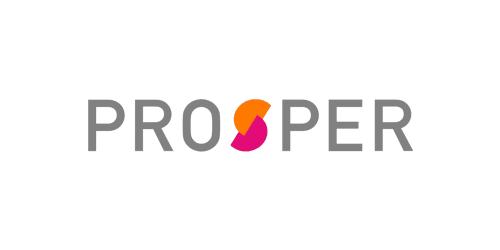 Are you a contractor?
Generate more revenue with Acorn Finance.
Offer customers the ability to finance their dreams with zero dealer fees.
Get Started
Popular Home Improvement Projects
Barn Financing Options
One home, endless possibilities
Personal Loan Information