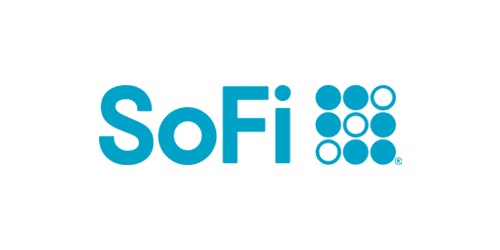 SoFi Personal Loans Review
Large Loans At Low Rates
Flexible Payment Options
Unemployment Protection
No Origination Fee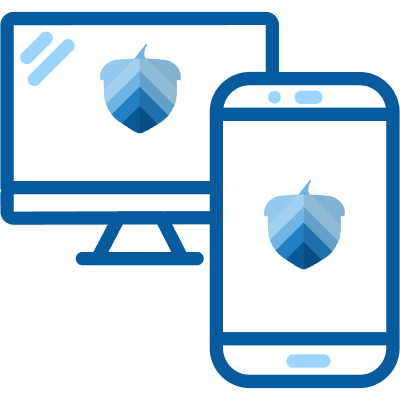 Fill out an easy online form to check for pre-qualified offers with no impact to your credit score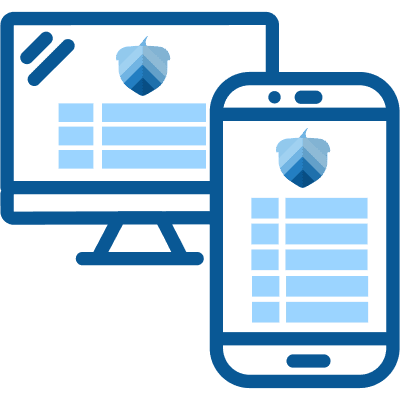 Compare terms and payment options to select the offer that's best for you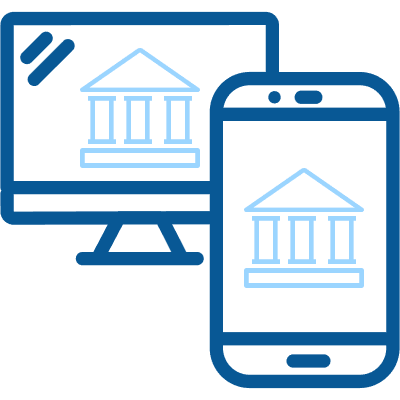 Complete your application on your selected lender's website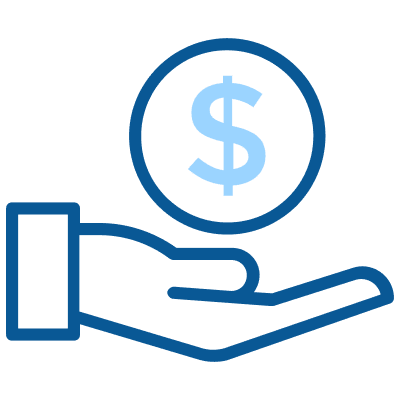 After your loan is approved, your funds should arrive within 1-2 business days2
Check offers
in seconds
Get pre-qualified for loan offers with an easy online form
Won't impact
credit scores
Checking offers will not impact your credit score
Competitive
payment options
Funding up to $100,000 and APRs as low as 6.99%1
Receive
funds quickly
Same-day and next-day available for certain offers2
See SoFi personal loan offers today
SoFi Home Improvement Loans
SoFi is an established lender backed by many five-star loan reviews. Their services are designed for good credit borrowers seeking home improvement loans. SoFi highlights no origination fees, no prepayment fees, and no late payment fees. In addition, SoFi offers competitive interest rates, loan amounts up to $100,000, and long repayment terms. However, it can be difficult to qualify for a personal loan with SoFi. Your credit should not be affected by submitting an online application to see if you qualify. SoFi is a top choice for home improvement personal loans because of their generous loan amounts. Home improvement loans can be a wise investment that can increase your home value. Keep reading to learn more about SoFi home improvement personal loans.
What is SoFi?
SoFi (Social Finance, Inc.) is based out of San Francisco but serves primarily as an online personal finance company. SoFi offers student loans, refinancing, personal loans, mortgages, and banking and investing services. Originally the company was founded in 2011 by four students who met at the Stanford Graduate School of Business. Its original mission was to provide a more affordable solution for students taking on student loan debt. Since then the company has flourished and grown to help students, contractors, homeowners, families, and more. During SoFi?s underwriting and approval process borrowers? credit scores, cash flow, professional history, and education, and bill payment history can be evaluated.
Is SoFi Legit?
Although SoFi is not considered an official bank, SoFi is a legitimate lending source and money management company. SoFi highlights no fees, flexible loan terms, and outstanding customer support. If you have good to excellent credit and want to avoid hidden fees, you should look into SoFi for a home improvement personal loan. In order to maintain low-interest rates and fees, SoFi strives to obtain good to excellent credit borrowers. During the approval process, you may be asked to submit pay stubs, proof of identification, or other documents. You can confidently submit the requested documents knowing SoFi is a legitimate lender.
How Does a SoFi Personal Loan Work for Home Improvement?
SoFi personal loans for home improvement are easy to use. You can find out if you qualify within just two minutes online. To get started you will need to submit an online application. Once approved and required documents are submitted you should receive funds quickly. Once you receive funds you can dive into your home improvement projects. The personal loan funds can be used for just about anything you need, similar to cash. If you make home improvements and sell your home to recoup the money you can pay off the SoFi personal loan early without penalty.
Who Are SoFi Personal Loans Best For?
SoFi personal loans are best for homeowners with good to excellent credit looking for a home improvement loan. Borrowers with good credit should receive better interest rates and fewer fees since they are less risky for lenders to work with. SoFi?s home improvement loans are designed to cater to good credit borrowers.
What Are the Rates for SoFi Personal Loans?
SoFi offers personal loans with interest rates starting at 6.99%. If you choose to go with a longer-term you may have a higher interest rate. SoFi advertises the following rates for the listed term.
2 years (6.99% ? 17.00%) 3 years (7.34% ? 17.22%) 4 years (8.03% ? 18.13%) 5 years (8.54% ? 18.83%) 6 years (9.23% ? 15.31%) 7 years (10.53% ? 15.93%)
How Long Does It Take SoFi to Approve a Loan?
In most cases, funds should be available within a few days of your SoFi approval. To help expedite the process you can have the following information ready to go upon submitting an application.
#1. Proof of Identity (government ID or SS card)
#2. Proof of Address
#3. Proof of Income
Can You Pay off a SoFi Loan Early?
Yes! SoFi does not have prepayment penalties for fixed loans. Paying off your loan early can help you save a lot of money. Increasing your monthly payment by just 20% can save you hundreds of dollars or more.
Are There Any Fees or Penalties With SoFi Loans for Home Improvement?
One of the biggest upsides to using SoFi home improvement loans is no origination fee, no prepayment fee, and no late payment fee. Having no origination fee can save you at least 2%-3% right off the bat.
Does a SoFi Loan Hurt Your Credit?
The pre-qualifying process should not affect your credit. If you choose to move forward after pre-qualifying your credit may be affected but not necessarily hurt. Taking on more debt can either increase or decrease your credit score. In most cases, SoFi does a hard credit pull before releasing funds. This credit check can show up on your credit report but it should not stay there forever.
Pros & Cons for a SoFi Personal Loan
Before using a SoFi personal loan you should consider the pros and cons. Let?s take a look?
Pros
High loan amounts and low rates
SoFi offers personal loans up to $100,000 with rates as low as 6.99%. You can score an interest rate discount for setting up automatic payments. SoFi offers terms up to 7 years. However, going with a longer-term will result in a higher interest rate in most cases.
Flexible payment options
SoFi offers its customers flexible payment options including the ability to change the payment due date once a year. Borrowers can take advantage of the user-friend SoFi application to manage payments. SoFi does not charge late fees for missed payments.
Unemployment protection
Life is full of unforeseen circumstances, such as losing your job. If you lose your job through no fault of your own, SoFi has you covered. You can apply for forbearance which allows for your payments to be temporarily suspended for 3 months at a time.
No Origination Fee
Most personal loan lenders charge origination fees between 2%-3%. However, SoFi does not charge origination fees, prepayment fees, or late payment fees.
Cons
Difficult to qualify
SoFi personal loans are geared toward good to excellent credit borrowers. During the approval process, many other factors can be considered such as debt-to-income ratios, age of credit, income, and more. Although SoFi is a desirable lender that many borrowers want to work with, it can be difficult to qualify for their personal loans.
Time to receive funds
Borrowers can find out if they qualify for a SoFi personal loan within two minutes. However, the underwriting, approval, and funding time can be longer than other lenders. If you need funds right away you should find a lender that offers same-day funding.
"The first bank we applied with was disappointing. Your process is easier because of the soft credit inquiry, then you get offers, find the best one, and take it."
Lisa R.
"I was pleasantly surprised how easy this process was. It couldn't have been a better experience. Got just what I need for my home project and would do it again should the need arise."
Drew D.
Virginia | Deck and Roofing
"Your website was really easy to navigate. It was very clear and very simple to use. It was nice to be able to see all the different offers up front."
Sarah G.
"I like the easy online and 100% paperless experience of Acorn Finance. I received my money two days after completing my application."
Bob S.
"It was important to me that I could review my offers without any impact to my credit score, before deciding on the best loan option."
Carol R.
"The process couldn't have been any easier. I filled out a short form that took me less than 2 minutes and within seconds I got multiple offers from lenders."
Mike T.
Frequently Asked Questions
SoFi Personal Loan FAQs
Get answers to some of the most commonly asked questions about SoFi personal loans.
Is it hard to get approved with SoFi?

SoFi is a well-established online lender that does have one of the higher credit score minimum requirements on the online lending market. SoFi requires a minimum credit score of 680 and a minimum annual income of $50,000. Other lenders may extend loan offers to borrowers with a credit score of 620 with no minimum income requirement. So, comparatively, it may be harder to get approved with SoFi than with other online lenders. However, there are a few areas where SoFi could be considered somewhat lenient. For example, Sofi seems to be more concerned with how responsible you have been when paying bills rather than how long you have been paying them. They look to see that you have no delinquent accounts, missed payments, or late payments rather than the age of your accounts. Also, if you lack the credit score or income requirement, then SoFi does allow a co-borrower to be included on the loan. By including a cosigner, SoFi can take into consideration the co-signer?s credit history and income when deciding whether or not to approve or deny a loan application. In exchange for having a higher barrier to entry, SoFi does offer some advantages that can set them apart from other lenders. First, Sofi does not charge any origination fees, late payment, or early pay-off penalties. Second, SoFi offers access to career coaches, financial advisors, and often they facilitate exclusive virtual events with keynote speakers and other educational information. Lastly, SoFi has one of the best digital experiences compared to other online lenders. The website is easy to navigate and they have a SoFi app that can be used to apply for loans, check balances, and manage payments. SoFi also is known to have better customer service than some of its competitors who may be lacking in that area.

What credit score do I need to qualify for SoFi?

If you are looking for an unsecured personal loan through SoFi, you should have a minimum credit score of 680. If you would like to use SoFi as your lender of choice but do not meet the minimum credit score requirement of 680, you can apply for a loan with a cosigner who does. In addition to the 680 minimum credit score requirement, SoFi will verify an applicant?s income to ensure that they meet or surpass the $50,000/year minimum threshold. If a potential borrower does not make over $50,000/year, again, a cosigner could be used to increase the chances of the loan application being approved. If a borrower is looking for a significant sum of money (SoFi does offer personal loans up to $100,000 for up to 7-years) then they should have an excellent credit score and an even stronger income with little to no existing debt.

Does SoFi require collateral?

Some lenders may require collateral for a loan, however, SoFi does not. SoFi does not require collateral to secure a personal loan because they already have some of the most strict loan approval requirements in the industry. Although SoFi does not require collateral, they do allow for a potential borrower to have a co-borrower sign onto the loan agreement. By having a co-signer, a potential borrower may qualify for an unsecured personal loan when they may not have previously, or they may be able to lock in a lower interest rate.

How long does SoFi take to approve loans?

Once you submit a loan application with SoFi, you can expect them to begin the initial review within the first business day. If all the information is filled out correctly and all the necessary documentation is submitted, then most straightforward loan applications are approved or denied within two business days. This time can increase if SoFi requires any additional information from you or if there are any errors on the loan application. The quicker you reply to any follow-up questions or requests, the sooner your application will be processed. Once the loan application is processed and approved, then it typically takes just a few business days before you see the funds in your personal account. There are a few exceptions where the loan application review process may take longer. If you are self-employed, then one of SoFi?s Self Employed Operation Specialists will reach out to you within two to four business days to begin the review process. If you are applying for an unsecured personal loan with a cosigner, it may take up to 10 business days to process your loan application because it takes more time to verify the credit and employment history and income of two people.

How long do SoFi loans take to fund?

Once a loan application has been fully reviewed and approved for funding, the money typically can take a few business days to reach a specified account. SoFi does not offer same-day financing.

How is SoFi rated?

According to the Better Business Bureau, SoFi has received an A+ rating when it comes to trustworthiness. The rating is based on several factors including customer complaint history, licensing, government actions, and if there have been concerns about false advertising. When it comes to consumer ratings, most of the reviews have been and continue to be favorable. NerdWallet ranks SoFi a 5 out of 5. Forbes has SoFi at a 4 out of 5 ranking. Credit Karma states that SoFi has maintained a 3.5 out of 5 rating out of 449 reviews. Consumer Affairs has tallied over 1,878 reviews and declared a 3.7 out 5 ranking for SoFi. There are many reasons that SoFi continues to maintain a high level of customer satisfaction. Here is a breakdown of some of those reasons.

Affordable

: SoFi charges no origination fees and no late payment or early pay-off penalties. They also typically offer lower APRs for good credit borrowers and they have a rate discount for anyone who sets up autopayments.

Flexible

: SoFi offers direct payments to creditors for debt consolidation loans and they have some unemployment protections in place. Funding only takes a few business days and the average loan application is reviewed and finalized within two to four business days depending on the complexity of the application.

Customer

?

service

: SoFi offers customer support seven days a week and has a fully functional app that can be used to manage loans, make payments, and check balances. They also provide financial education resources to members.

Transparent

: SoFi does offer prequalification through their website which allows a potential borrower to see if they may qualify for a personal loan without impacting their credit score. Reports all payments to the three main credit reporting agencies. SoFi discloses all of its rates and terms on the website as well as in the loan agreement. The main thing that consumers did not like about SoFi is that they do not offer same-day funding and that funding could take multiple business days. Therefore SoFi is seen as not a good option to take out a personal loan to cover an emergency expense like a car or home repair.

What documents does SoFi require?

If you are looking to apply for a personal loan through SoFi, you should have the following documents and information readily available.

Social security number
Personal ID and proof of address.
Proof of income.
Documentation of monthly debt payments.
Employer contact information.
Address and phone number to be reached.

SoFi may require more information from you during the loan application review process. The quicker you respond, the faster your loan will be processed.

Does SoFi have an early payoff penalty?

No, SoFi does not charge a penalty for paying off your personal loan ahead of the scheduled payoff date. Additionally, SoFi does not charge an origination fee nor do they charge late fees for late payments. Part of SoFi?s brand image and marketing strategy is to emphasize the fact that they are a zero fees lender.
Are You A Contractor?
Stop Thinking & Start Doing with Acorn Finance
Are You A Contractor? Stop Thinking & Start Doing with Acorn Finance.
Offer customers the ability to finance their dreams with zero dealer fees.
COMPARE RATES FROM TOP LENDERS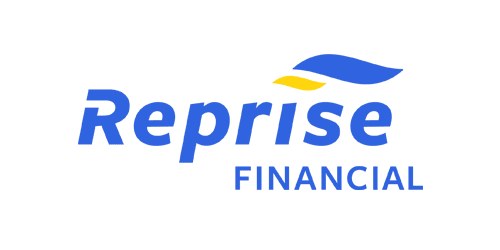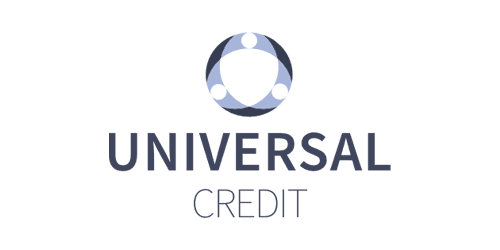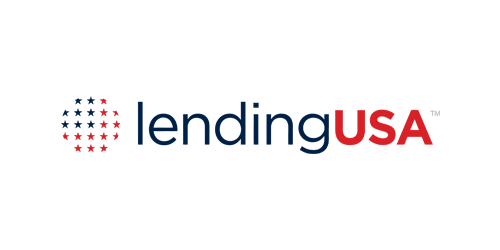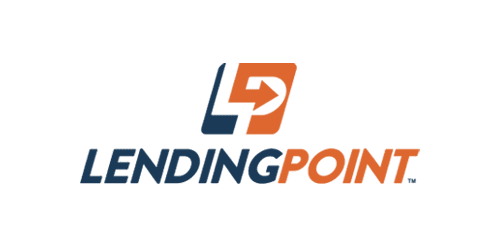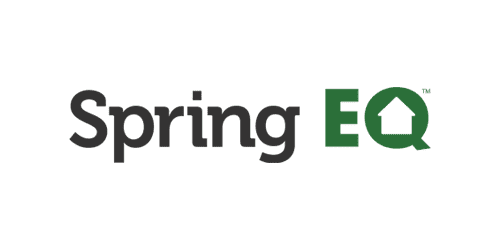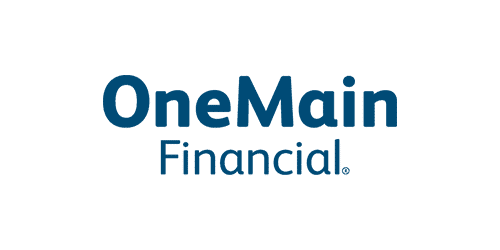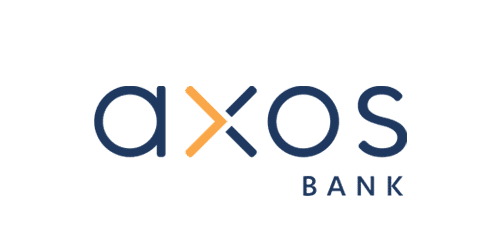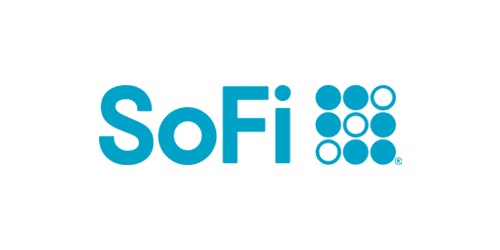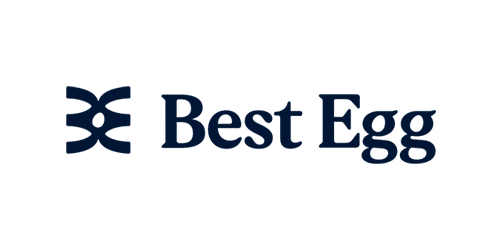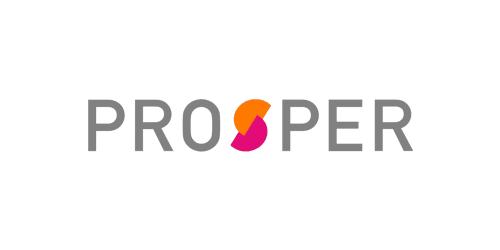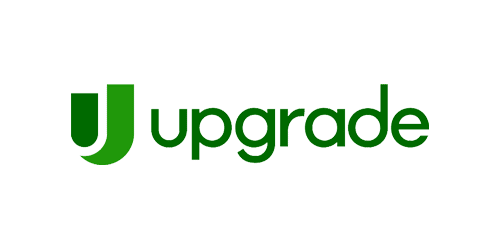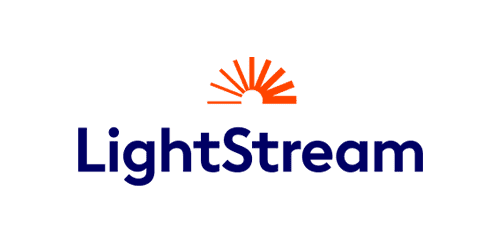 Is A SoFi Personal Loan Right For You?
Whether you are a homeowner or contractor you should check out Acorn Finance and consider using SoFi. Homeowners can use the Acorn Finance platform to secure the best personal loan offer for home improvement. Contractors can use Acorn Finance to help generate more revenue and business while offering customers an affordable solution for financing home improvement. Even though borrowers will incur interest fees and other charges, using a personal loan can still make a lot of sense. In most cases, homeowners can increase home value and recoup most, if not all or more, of their investment. Personal loans can be used for just about any home improvements such as landscaping, finishing a garage or basement, fencing, building a swimming pool, and so much more. SoFi is one of the many reliable financial partners of Acorn Finance. Whether you are a homeowner or contractor, Acorn Finance can help you. Transform your home today? apply online for a SoFi home improvement personal loan below!
One home, endless possibilities
Personal Loan Information