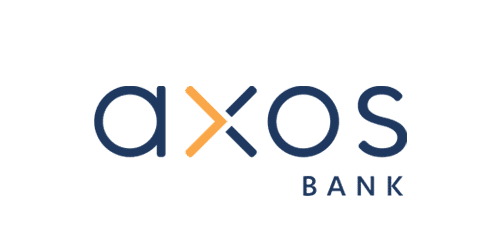 Axos Bank
No Collateral Required
No Prepayment Penalty
Easy Pre-Qualification
Rates From 6.49%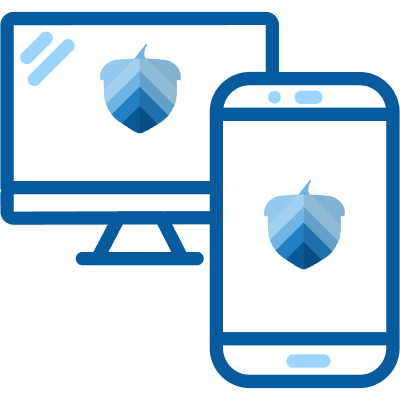 Fill out an easy online form to check for pre-qualified offers with no impact to your credit score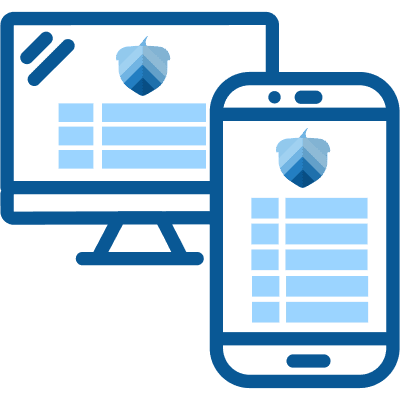 Compare terms and payment options to select the offer that's best for you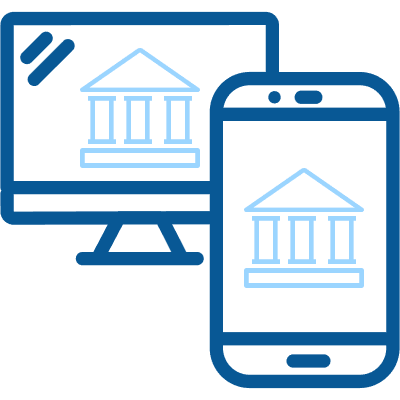 Complete your application on your selected lender's website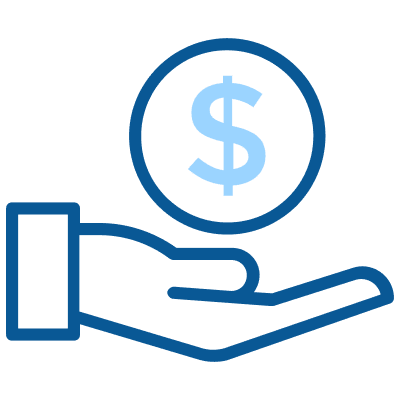 After your loan is approved, your funds should arrive within 1-2 business days2
Check offers
in seconds
Get pre-qualified for loan offers with an easy online form
Won't impact
credit scores
Checking offers will not impact your credit score
Competitive
payment options
Funding up to $100,000 and APRs as low as 6.99%1
Receive
funds quickly
Same-day and next-day available for certain offers2
See Axos Bank personal loan offers today
Axos Bank Personal Loan Review for Home Improvement
Axos Bank Personal Loans
For 20 years and counting Axos Bank has been delivering five star service resulting in many personal loan reviews. If you are searching for a home improvement personal loan you should check out Axos Bank. Axos Bank is completely online but still manages to deliver 24/7 customer support. Being a virtual lender allows Axos to have less expenses. Axos passes the savings along to its customers by offering lower fees. Axos offers a quick application process, no prepayment fees, and no collateral. Compared to other banks and lenders Axos highlights much lower fees for their services. Home improvement projects can require sufficient funds that Axos can provide. Axos can provide personal loans up to $35,000 with repayment terms up to 60 months. Keep reading to learn everything you need to know about Axos Bank, home improvement personal loans, and real customer opinions.
What is Axos Bank?
Axos Bank is an online lender that offers personal loans for home improvement and checking and savings accounts. Being an online lender with less overhead allows Axos to pass many savings along to its customers. Axos waives many charges and offers rewards checking and ATM reimbursements. If you value face to face interaction you may want to look into using other banks or lenders. Axos has no physical branches. However they do have a 24/7 phone line, online chat, or secure messaging system. You can also reach Axos via Twitter. Many of Axos reviews highlight their High Yield Savings account that has no monthly fees and no minimum balance. Customers love the return they are receiving from their High Yield Savings Account. In addition, Axos charges less overdraft or insufficient funds fees. Axos reviews also highlight their competitive personal loan rates and flexible terms.
Is Axos Bank Legit?
Axos Bank is a reliable bank and financial source that has the reviews and time in business to prove it. In October 2018 Axos Bank rebranded. It was previously known as Bank of Internet USA (BofI). The company was originally founded in 1999 by Jerry Englert and Gary Lewis Evans. Jerry and Gary both have financial backgrounds and experience working with large financial companies. Axos Bank was way ahead of its time being one of the first digital banks. In 2005 Axos Bank went public. Throughout the years Axos bank has acquired or partnered with financial intuitions such as H&R Block and Nationwide.
What are the requirements for a personal loan with Axos Bank?
In order to qualify for a personal loan with Axos Bank you should have a credit score 680 or higher. Axos does not specify any minimum credit history or maximum debt-to-income ratio requirements. When determining who is approved, Axos looks at more factors than just credit score. Having reliable income and a long-term job can help you qualify. If you are approved for a personal loan Axos bank does not require collateral and typically releases funds within two days. If you need the money the same day, you should consider another lender.
Who are Axos Bank personal loans best for?
Axos Bank personal loans are best for borrowers with good to excellent credit. Whether you are looking for a home improvement loan or debt consolidation loan, you should consider Axos. If you have financial needs ? smaller than $5,000 or larger than $35,000 ? you should look into a different lender. When comparing personal loan offers you should include the cost of origination fees in order to make an educated decision.
How does the personal loan process work with Axos Bank?
You can apply for a personal loan with Axos Bank directly through their website or through Acorn Finance. The benefit to applying through Acorn Finance is that you will get to compare Axos offer with other personalized personal loan offers. No matter which way you apply, your credit should not be affected during the pre-qualifying process. Once your loan is approved and you accept the terms you should receive funds within two days. Axos offers personal loans between $5,000 to $35,000 with terms between 12 to 60 months. Borrowers are required to make a monthly payment. There is no penalty for early payoff. If you have a low credit score, high debt-to-income ratio, and lack of income or credit history, it may be difficult to qualify with Axos Bank.
Are there any fees or penalties with Axos Bank personal loans?
Axos Bank reviews highlight little to no fees and penalties. Axos personal loans do not have an early payoff fee meaning you can pay your loan off early and save tons in interest. Most of their personal loans do have an origination fee between 0-2.0%. Most personal loan lenders have origination fees and many are higher than Axos origination fee. If you are late on a payment you can expect just a $15 late payment fee. If you experience insufficient funds in your Axos account you can expect an insufficient funds fee of just $25. Compared to other banks and lenders, Axos offers much lower fees.
How to apply for a personal loan with Axos Bank?
The best way to apply for a personal loan with Axos Bank is through Acorn Finance. Acorn Finance offers a secure platform that you should take advantage of. Acorn Finance partners with multiple reliable lenders such as Axos Bank. If you have credit challenges we strongly encourage you to apply with Acorn Finance. Acorn Finance offers personal loan solutions for all credit types. You can submit one application through Acorn Finance that will not affect your credit score. Within seconds you can receive multiple personalized personal loan offers. This gives you the opportunity to compare rates, terms, and offers and select the one that is best for your needs. Personal loans can be used for just about anything including home improvement and debt consolidation. Three steps to get started with Axos Bank? #1. Visit Acorn Finance #2. Complete & submit online application #3. Receive pre-qualified personal loan offers within seconds
What are the pros & cons for personal loans with Axos Bank?
When choosing a lender you should evaluate the pros and cons. Let?s take a look at the pros and cons of using a personal loan with Axos Bank.
Pros
No collateral required
Personal loans with Axos Bank are unsecured and do not require collateral making them a safer option than home equity loans for home improvement.
No prepayment penalty
Paying a personal loan off early can save you tons in interest. Using a lender that does not have a prepayment penalty is a big pro.
Easy pre-qualification (does not affect credit score)
Applying and qualifying for a personal loan with Axos Bank can be a quick and easy process. If you just want to see if you can pre-qualify by submitting the initial application, your credit score should not be affected.
Cons
Slower funding time
If you need funds right away, you may want to consider a lender that offers same-day funding. Even though Axos Bank can quickly approve a loan, it usually takes two days to receive funds.
Loan terms
Axos Bank does offer flexible loan terms. However, they may not be available for all requests.
IOrigination fee
Axos Bank has an origination fee between 0-2.0% for personal loans. Most personal loans have an origination fee, sometimes higher than 2.0%.
"The first bank we applied with was disappointing. Your process is easier because of the soft credit inquiry, then you get offers, find the best one, and take it."
Lisa R.
"I was pleasantly surprised how easy this process was. It couldn't have been a better experience. Got just what I need for my home project and would do it again should the need arise."
Drew D.
Virginia | Deck and Roofing
"Your website was really easy to navigate. It was very clear and very simple to use. It was nice to be able to see all the different offers up front."
Sarah G.
"I like the easy online and 100% paperless experience of Acorn Finance. I received my money two days after completing my application."
Bob S.
"It was important to me that I could review my offers without any impact to my credit score, before deciding on the best loan option."
Carol R.
"The process couldn't have been any easier. I filled out a short form that took me less than 2 minutes and within seconds I got multiple offers from lenders."
Mike T.
Are You A Contractor?
Stop Thinking & Start Doing with Acorn Finance
Are You A Contractor? Stop Thinking & Start Doing with Acorn Finance.
Offer customers the ability to finance their dreams with zero dealer fees.
COMPARE RATES FROM TOP LENDERS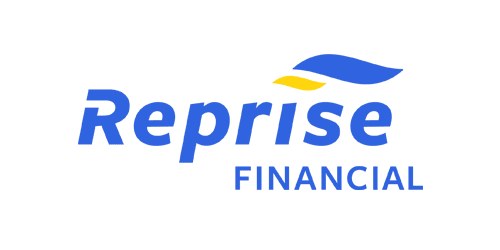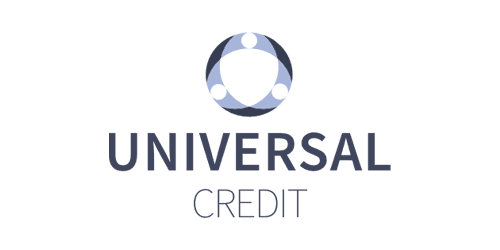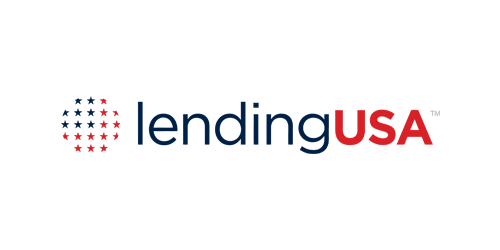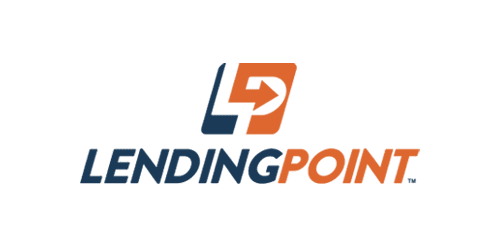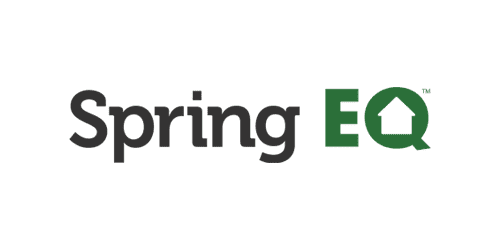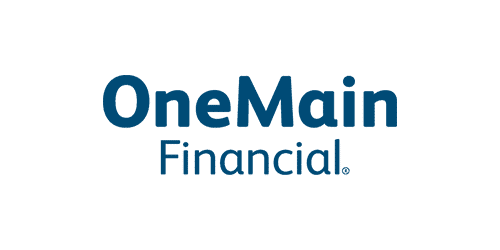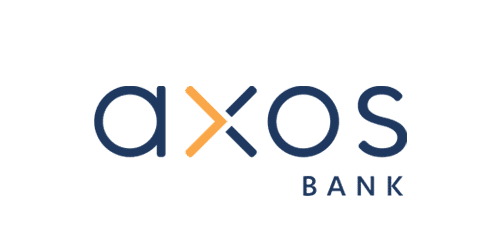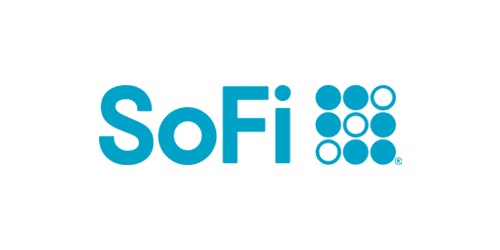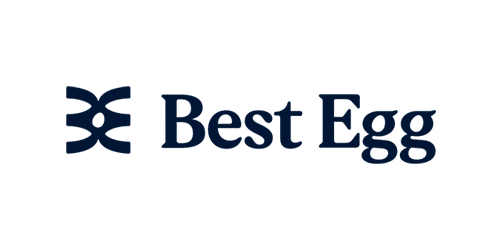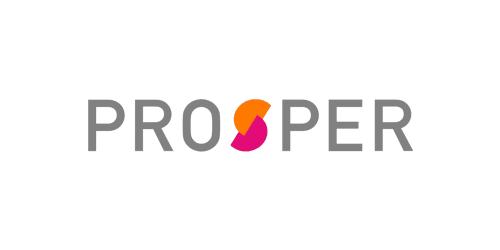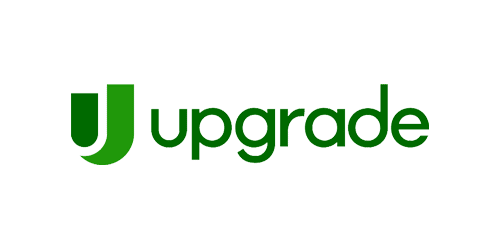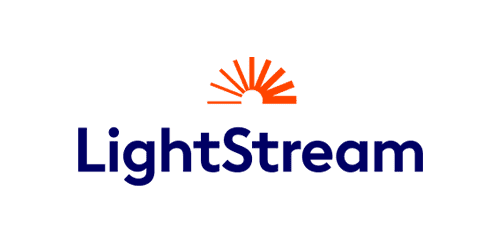 What credit score do you need to get a loan from Axos Bank?
In order to receive a loan from Axos Bank, borrowers are required to have a minimum of a 700 credit score. Although, they would prefer scores 720 and above. This is a fairly high threshold and is not exactly competitive with other lenders. However, those who do get approved for a loan through Axos Bank can benefit from low rates, low or no origination fees, and excellent service. Thankfully, there are many things you can do to attempt to bring up your credit score before applying for a personal loan through lenders like Axos Bank. Pay down your credit card balances as much as possible, request credit limit increases to improve your debt ratios, dispute any inaccurate information, pay your cards on time each month, and refrain from collecting too many hard inquires on your credit. You should monitor your credit score on a regular basis.
Is it hard to get approved by Axos Bank?
In comparison to other online lenders, yes, it is fairly difficult to get approved for a loan by Axos Bank. This is due to several of their stringent loan requirements including a minimum credit score of 700, a minimum income of $48,000 a year, and not allowing for borrowers to apply using a cosigner. In addition, the lender wants to see at least 4 years of well-established credit history. Despite these challenges, borrowers who do qualify for an Axos Bank personal loan for their home improvement projects will enjoy interest rates as low as 7.99%, origination fees ranging from just 0-2%, loan amounts ranging from $5,000 to $50,000, and access to their funds within as little as 1 business day after final loan approval.
Does Axos Bank fund the same day?
Funds from Axos Bank may be received in as little as 1 business day after loan approval, depending on the processing times from your own bank. In most cases, personal loans take 2-3 business days to fund. However, it is important to keep in mind that the time needed to verify your information and approve your loan can add several business days to this timeline. For example, if you apply for a loan on Monday, you may not receive approval until Thursday, and can see the funds hit your account on Friday. This is because lenders need time to review your personal and financial information and verify your documentation before submitting a decision on your application.
How long does loan approval take with Axos Bank?
Approval times can vary with Axos Bank. If you have stellar credit and an error free application, you can expect much faster approval times. Your identity, employment information, credit score, credit history, and other information submitted alongs with your application should be verified and utilized in order for the lender to make a decision. For example, Axos Bank will likely need to see your pay stubs, W-2 forms, bank statements, or tax returns as part of the income verification process. This makes loan approval take a bit longer. In most cases, you should receive an approval within 48-business-hours.
What documents does Axos Bank require?
The application process with Axos bank is quick and easy. When you complete and submit your online application for a personal loan with Axos Bank, there are a number of documents that you may need to submit. As with any lender, you may need to provide proof of your identity, employment, and income. So what exact documents are needed? For starters, the Axos Bank will want to see a valid ID and your Social Security number in order to verify your personal identity. In addition, the FAQ on the Axos Bank website lists out the documentation that is needed to verify your employment and income. Those who are traditionally employed will want to have the following documents ready: most recent paystub, W-2, and bank statement. For self-employed applicants, you will need to submit your most recent tax return. If you are retired, you can qualify for a loan with just the submission of your bank statements. When you submit this documentation, Axos Bank will analyze your creditworthiness and use your information to make a decision on whether or not to extend a personal loan to you. In the meantime, you may receive an initial pre-qualification or pre-approval while you are waiting for a final decision. In the event you are approved for a personal loan from Axos Bank, your loan should be funded in a matter of just a few business days.
Are Axos Bank loans secured or unsecured?
Axos Bank personal loans are not secured, meaning they do not require any collateral in order to receive financing. This makes a personal loan a better choice for your home improvement projects than home equity loans or lines of credit that are tied to the equity in your home. Any time a financial product is tied to your personal property, it means taking on a risk. This is because if you default on your loan, you risk losing the collateral you placed down on the loan ? such as your home. Whenever possible, try to seek out a lender that offers unsecured loans.
Does a loan Axos Bank affect credit?
When you access the lending services of any financial institution, the details of your transactions with them will typically be reported to the 3 credit bureaus each month. This means that any type of loan or financing product you take out can impact your credit score one way or another. Luckily, there is a lot you can do to ensure the positive influence of the loan on your credit score. In order to ensure that this effect is a positive one, borrowers should ensure that all of their monthly payments are made on time and that their account is held in good standing. If you begin to miss or make late payments, or even default on your loan, this will negatively affect your credit rating for many years to come.
What can you use a home improvement loan for?
A home improvement loan can be used for any home upgrade or renovation that your property needs. This could include anything from finishing your basement to remodeling your kitchen. Both necessary and cosmetic projects can be covered by a home improvement loan. Once the funds are received, they are typically yours to spend however you?d like ? within reason. The funds from a home improvement loan can be used for both labor and materials and ensures you have the flexibility to get the job done. However, some home improvement loans do have restrictions on what types of repairs can be made. For example, the FHA 203(K) loan places restrictions on the type of property that can be renovated as well what kind of work can be done. Many people do not like having to jump through all those hoops in order to simply gain access to the necessary funds. At Axos Bank, home improvement loans are structured as personal loans which means that all funds can be used however the borrower sees fit. Flexible lending criteria and no pre-payment penalties make loans with Axos Bank a great choice ? if you can qualify.
Closing Thoughts on Axos Bank Personal Loans
Axos Bank is one of the many reliable financial partners of Acorn Finance. Whether you are a homeowner or contractor, Acorn Finance can help you. Homeowners can use the Acorn Finance platform to secure the best personal loan offer for home improvement. Contractors can use Acorn Finance to help generate more revenue and business while offering customers an affordable solution for financing home improvement. Even though borrowers will incur interest fees and other charges, using a personal loan can still make a lot of sense. In most cases homeowners can increase home value and recoup most, if not all or more, of their investment. Personal loans can be used for just about any home improvements such as landscaping, finishing a garage or basement, fencing, building a swimming pool, and so much more. Create your dream home today? apply for a personal loan for home improvement below!
One home, endless possibilities
Personal Loan Information