Best Way To Borrow Money
Compare monthly payment options from several lenders in under 2 minutes.
Check Offers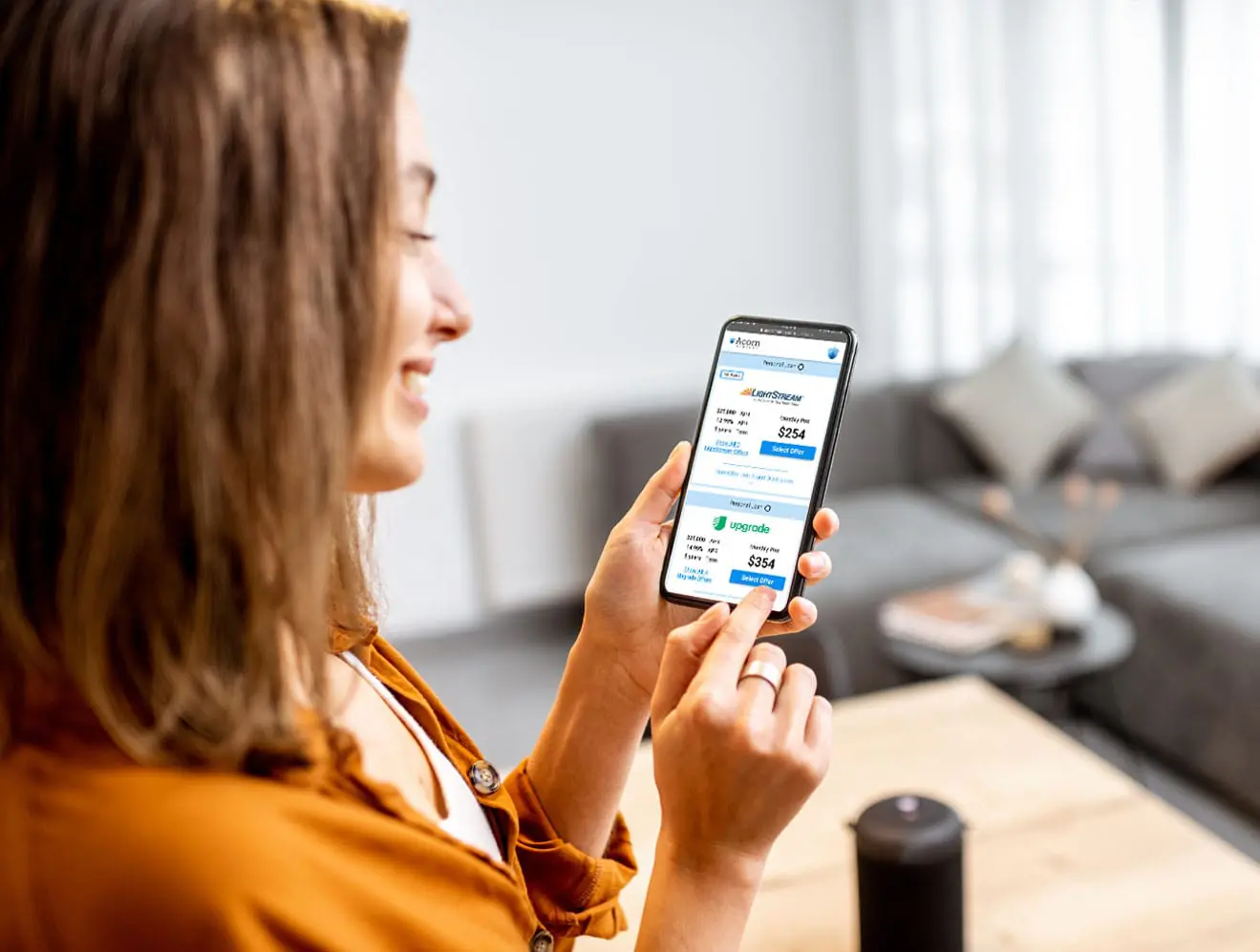 How To Borrow Money
The cheapest way to borrow money can depend heavily on your credit score. Having a high credit score opens up access for you to receive the best rates on all kinds of financing including personal loans. If you have decent enough credit to meet the basic qualifications, personal loans are a very affordable and cheap way to borrow money – even up to $100,000!
Check Offers
Quick. Simple. Secure.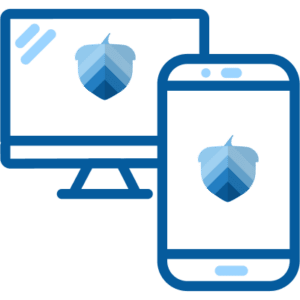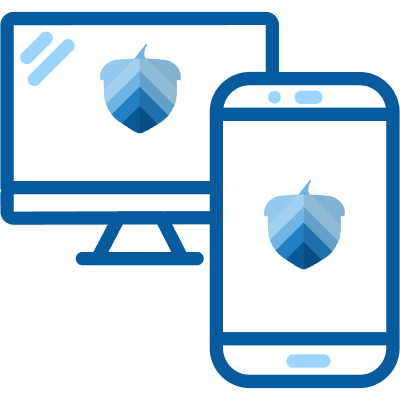 Fill out an easy online form to check for pre-qualified offers with no impact to your credit score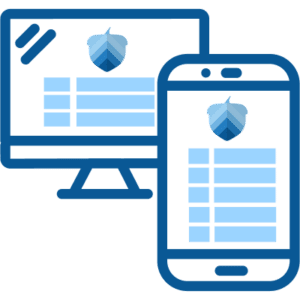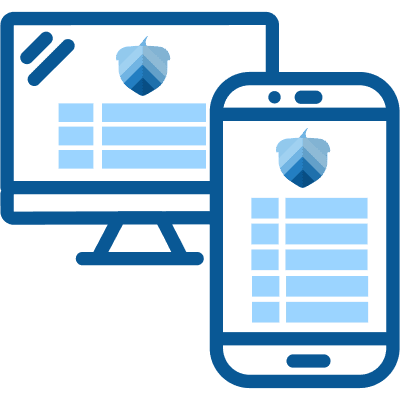 Compare terms and payment options to select the offer that's best for you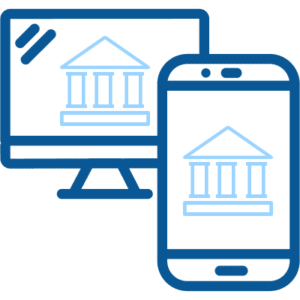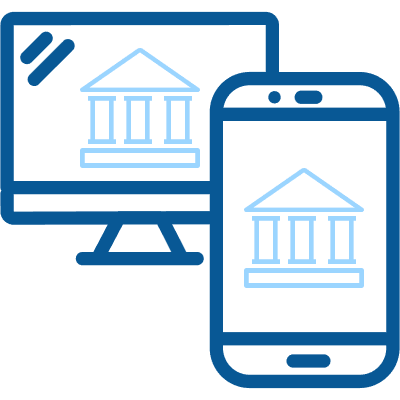 Complete your application on your selected lender's website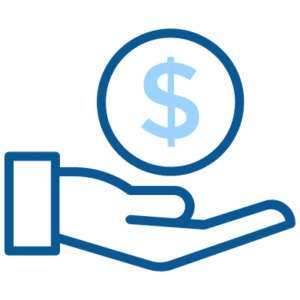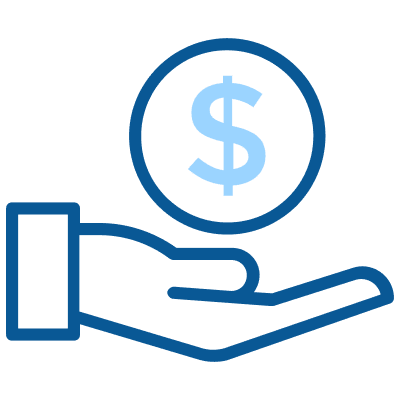 After your loan is approved, your funds should arrive within 1-2 business days2
Check offers
in seconds
Get pre-qualified for loan offers with an easy online form
Won't impact
credit scores
Checking offers will not impact your credit score
Competitive
payment options
Compare rates from our network of lenders
Receive
funds quickly
Same-day and next-day available for certain offers2
Compare Rates From Lenders in Our Network
Learn More About Best Way To Borrow Money
If you do not have good credit, traditional sources of obtaining financing may not be your best option. In this situation, you may actually find that fees for borrowing money are lower with other forms of borrowing money.
What is the Cheapest Way to Borrow Money?
For example, payday loan finance charges are regulated by each state, and typically are capped at around $15 per $100 borrowed. This means that $500 borrowed from a payday loan lender could cost you an additional $75 while $500 borrowed from a personal loan with 25% interest could cost you an additional $125.
Other cost effective ways of borrowing money when you have poor credit include borrowing money from friends and family, and using a credit card to fund your expenses, as long as you quickly repay your credit card balance and do not accumulate a ton of interest.
It is important to keep in mind other additional charges like loan origination fees and prepayment penalties. Be sure to thoroughly research all terms and conditions before taking out any kind of financing product and shop around to find the best rates and fees.
Fastest Ways to Borrow Money
In many cases, a personal loan is one of the fastest ways to borrow money. Unlike a mortgage or car loan, the loan is not secured by any collateral, and you do not need to use any asset to get approved for your financing. You simply need to fill out an application or form (typically online) to begin the loan process. With a personal loan, you can typically receive your funds within just a few business days, although funding times may vary. This is especially true of personal loans that are offered by online lenders. In contrast, banks and credit unions can take up to 7 days to fund your loan. From start to finish, online lenders have a reputation for offering quick approval times and fast funding. The most important thing is to ensure that you work with a legitimate online lender. Taking advantage of online lending platforms such as Acorn Finance can help make sure that you only connect with top-rated online lenders.
Other alternatives to personal loans include borrowing money from friends and family, using your credit card to take out a cash advance, and taking out a payday loan or car title loan.
What is the Best Option in Borrowing Money?
Overall, personal loans are one of the best options for borrowing money, especially when funds are needed in a hurry. Your reason for borrowing money could impact the type of loan that is best for you. For example, if you need to finance a vehicle you will probably want to start by trying to get an auto loan. In some cases, a personal loan may make sense to finance a vehicle, but you may get lower rates with a secured loan. Auto loans are secured by the vehicle financed. Personal loans are often used for financing home improvements, car repairs, emergency expenses, business startups, weddings, vacations, and more.
Personal loans are readily available and most lenders offer an online application process. Online lenders, banks, and credit unions strive to have efficient underwriting processes designed to get cash into your account with as little effort as possible. Interest rates can be lower than using credit cards, and you will have several years to repay the balance on your personal loan with a fixed monthly payment. Even if you have poor credit or a low income, you may still have options for taking out a personal loan from various lenders who offer flexible underwriting or the ability to apply using a cosigner.
While personal loans can be a great option, there are several other choices that consumers have when it comes to borrowing money. Payday loans, car title loans, credit card cash advances, and borrowing money from family or friends may end up being a better option for you depending on your circumstances. If you just need a small amount of cash for a short period of time, it may not make sense to take out a long-term installment loan like a personal loan. However, each of these methods of borrowing money has their own pros and cons.
What is the Smartest Way to Borrow Money?
The smartest way to borrow money usually depends on your financial situation and needs. If you can find an affordable way to borrow money with an unsecured loan it can be a smart option. Unsecured loans do not require collateral. However, if a secured loan offers a much lower rate or better term then it may be a smarter option. You may also want to consider credit cards with promotional offers. If you can repay the balance within the promotional period you may be able to borrow money with no added costs. As you shop and compare options for borrowing money, always look past the monthly payment. Pay attention to total loan costs and hidden fees.
Loans with high interest rates, high fees, and long repayment periods can end up costing you more money than is necessary over the lifetime of the loan. Whenever possible, seek out a personal loan with the most beneficial terms for you and avoid overpaying in interest or fees. You may need to take some time to improve your credit score before applying in order to gain access to the best terms and rates. Alternatively, you can rely upon the credit score of a qualified co borrower when you have a friend or family member cosign on your personal loan application.
Where Can I Borrow Money Instantly?
There are a few ways you can borrow money in a hurry when you really need fast access to cash with little to no effort or qualifications. If you need money instantly you may need to consider a credit card cash advance or a payday loan. You may also be able to turn to a friend or family member for a loan. However, borrowing money instantly may set you up for failure. It may encourage a rushed financial decision which could cost you. Whenever possible you should slow down and think carefully before borrowing money.
In most cases, a personal loan is one of the best ways to borrow money quickly. Most lenders offer online applications and can provide fast approval times. At Acorn Finance, our lending partners can fund personal loans in as little as 1 to 2 business days, although funding times may vary. While this time frame is not quite instant, it is still very impressive and can be much shorter than applying for a loan from a bank or credit union.
If you truly need money instantly you could try a payday loan. You may need to apply for a payday loan in person or use an online payday loan lender. Typically, you can receive a payday loan within 15 minutes, although you will be limited to how much you can borrow (typically around $500 depending on your state) and you will need to repay the money as a lump sum within 1-2 weeks. While payday loans are not for everyone, and do pose some serious risks, they serve a very useful purpose for many consumers.
One last option (besides friends and family) to borrow money instantly is to use a qualifying credit card at any ATM near you to receive a cash advance. Not all credit cards offer this functionality, and you may get hit with some pretty hefty fees for it, so you may want to check your terms and conditions before attempting to get instant cash this way. Due to high interest rates, this may not be the wisest way to borrow money, but it can be a big help in a pinch.
How Can I Borrow Money from 0 Interest?
While it can be difficult to obtain financing with 0% interest, you may be able to find promotional offers at times from select lenders. In addition, some credit cards do have promotional periods where there is no interest charge within that time period.
However, you do have to be very careful with these offers. If you do not repay the balance in full before the promotional period ends, you could be charged extremely high interest rates for borrowing the funds. Be sure you check your credit card or loan terms carefully and are prepared to pay down the balance in full before the promotional period expires.
In some cases, these offers may be limited to those with the highest credit scores, so keep an eye on your credit report with an annual free credit check and try to keep your score high.
In lieu of these options, you can always ask to borrow money from friends and family who may be willing to lend you money without charging any interest.
Pros and Cons of Borrowing Money From a Bank
Out of the 3 options for borrowing money, banks tend to charge the highest interest rates and put applicants through the longest underwriting process. Whereas online lenders can fund your loan within a few business days, borrowing money from the bank can take up to 7 business days after approval before the funds hit your account.
In addition, banks often have more stringent lending requirements than other financial institutions such as credit unions and online lenders. For applicants with poor credit or low income, traditional banks may not be the best source for borrowing money.
On the other hand, funds borrowed from banks are FDIC insured, can have higher borrowing limits than other lenders, offer consumers the convenience of obtaining financing from the institution where they already bank, and typically provide a variety of online tools to borrowers. With loans from a bank, you do not need to qualify for or apply for membership like with a credit union. And some consumers prefer the ability to go visit their local bank branch in person, as opposed to applying for a loan through an online lender.
What Are the Types of Borrowing?
While there are many different types of loans, the 2 major types of borrowing money are:
Secured loans
Unsecured loans
Secured loans are loans that require an asset such as a vehicle title, home, or savings account in order to back up the loan and reduce the risk to the lender. They typically have lower interest rates since the risk to the lender is being offset by the collateral. In the event that the borrower defaults on the repayment of the loan, the lender can take possession of the asset. For this reason, secured loans are riskier for the consumer.
On the other hand, unsecured loans are loans that do not require any collateral to obtain your funds. Personal loans are one of the most common forms of unsecured loan. With an unsecured loan, more of the risk is absorbed by the lender, causing interest rates to be higher and loan requirements to be stricter in some cases.
In addition, you may find types of financing that require a lump sum repayment, such as a payday loan, and the more common option of an installment loan that regulates the repayment of the loan through small fixed monthly payments over a longer period of time.
Credit cards and lines of credit such as home equity lines of credit are another form of borrowing money. This type of financing gives borrowers access to a revolving line of credit that can be used again and again as long as the balance is being repaid in full.
What Are the Advantages of Borrowing Money?
Borrowing money, whether it is from friends and family or from a financial institution, gives you a way to access funds quickly and easily when you need them. The advantage of being able to borrow money is that you do not need to wait for your own funds to become available before paying a necessary expense. If you have an emergency need or simply want to pay for a luxury like a vacation or a wedding, borrowing money allows you a way to fund your purchases. If you repay the loan on time, borrowing money can also positively impact your credit score.
What is the Best Place to Borrow Money From?
Generally, the best options for borrowing money are credit unions and online lenders.
Credit unions are known for having a more personalized lending experience that results in better customer service, more flexibility in the underwriting process, and better rates and fees.
Online lenders offer speed and convenience as well as flexibility for applicants who may not otherwise qualify for loans from traditional banks.
With so many online lenders available, you may be wondering where to start. Listen up. Start by checking offers at Acorn Finance. With a network of top national lenders, you can find some of the most competitive loan offers. Simply, complete the form online and receive offers within 60 seconds or less with no impact on your credit score.
Alternatively, borrowing money from your friends and family can be the best option of all, especially if you can find a loved one who is willing to help you out with no interest. But be careful, if things go south, it may cause a strain on your relationship. You may also unintentionally put a loved one in an uncomfortable financial situation.
What is the Best Way to Borrow Money Short Term?
While you can use payday loans to borrow money for a short period of time, the terms and conditions of most payday loans are not advantageous to consumers whatsoever. In fact, around 80% of all payday loans are rolled over or reborrowed within 30 days.
So what is the best way to borrow money short term? A low-interest installment loan with no fees and a short repayment period would be the wisest way to receive your funds. For example, you can take out a small personal loan of just a few thousand dollars with terms as short as 12 or 24 months. If you shop around to find a lender who will give you the cash with no fees and a good interest rate, you can save a very significant chunk of change compared to other options.
Loans with longer repayment periods may lower your monthly payment, but they just extend the lifetime of the loan and cause you to pay more in interest over time.
How Can I Borrow Money From Strangers?
There are some online lending platforms like Prosper and Kiva that utilize a system of peer-to-peer lending. These websites are legitimate and well-known companies designed to help consumers who may not qualify for loans from other sources due to poor credit, bankruptcy, a low income, unemployment, or other financial situation. When banks say no, individual borrowers can say yes. So if you have tried traditional sources of obtaining financing and have failed to get access to the funds you need, one of these websites can be a great alternative to originating a personal loan.
Can PayPal Lend You Money?
PayPal offers a variety of ways for consumers to borrow money including business loans, PayPal Credit, and even cash advances. While PayPal does not offer personal loans, the following options are ways that PayPal can lend you money:
· PayPal Credit allows you to buy now and pay later with a digital, reusable credit line that can be used anywhere PayPal is accepted.
· PayPal Working Capital is a type of business loan that allows applicants to use their PayPal sales to repay the loan and fixed fee. A minimum payment is required just every 90 days, and there are no periodic interest charges, monthly bills, late fees, penalty fees, or pre-payment fees.
· PayPal Business Loans are traditional fixed-term installment loans that make borrowing money for your business simple and easy. These loans give qualified applicants fast access to cash, competitive rates, and minimal fees.
· PayPal Credit cash advances are available in very limited situations. Once you have a PayPal line of credit, you can take out a cash advance interest-free (if paid in full by the due date). However, you can only use this cash advance feature to send money to friends or family.
· Last but not least, PayPal offers the PayPal Cashback Mastercard® which allows consumers to shop anywhere Mastercard is accepted and earn 2% cash back on every purchase. Like PayPal Credit, account holders are able to access cash from their PayPal Cash Back Mastercard® by getting cash from any participating ATM.
Can You Borrow Money Online Instantly?
While nothing when it comes to borrowing money is truly "instant", there are a variety of online lenders who can approve applicants and fund their personal loans within 1-2 business days, although funding times may vary. For example, the online lender LightStream claims on their homepage to offer funding within the same day in certain cases. However, the fine print explains that your loan will only be funded today if it is a banking business day, your application is approved, and you complete the necessary steps by 2:30 PM Eastern time.
I am adding a hot tub and other patio enhancements to my house. My experience using Acorn Finance was excellent.
Tracey E.
Kentucky | Patios & Decks
I am extending my patio. My contractor informed me of possible financing and the Acorn Finance experience was awesome, very easy.
Monica L.
Texas | Patios & Decks
The whole process itself was just so fluid, all the way through to the end. I was thinking it can't be this easy, but it really was!
Janina D.
Kentucky | HVAC
I am adding a hot tub and other patio enhancements to my house. My experience using Acorn Finance was excellent.
Tracey E.
Kentucky | Patios & Decks
I am extending my patio. My contractor informed me of possible financing and the Acorn Finance experience was awesome, very easy.
Monica L.
Texas | Patios & Decks
Compare Rates From Top Lenders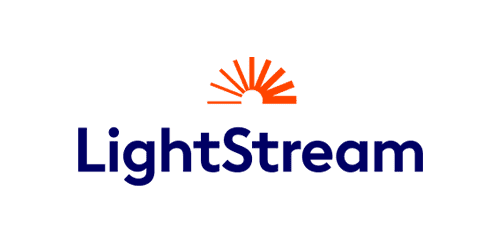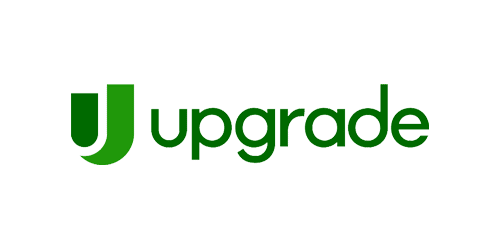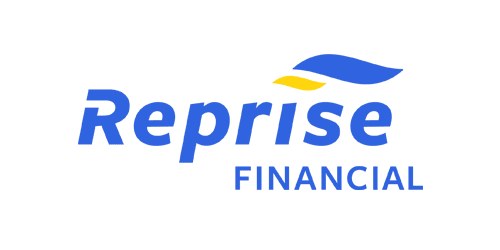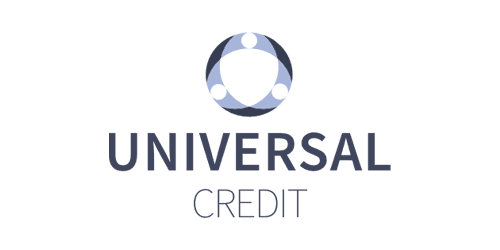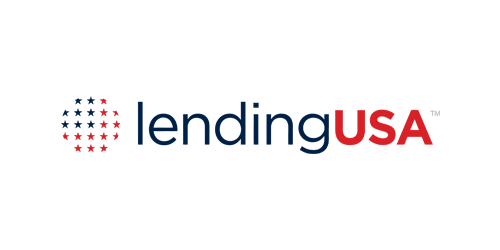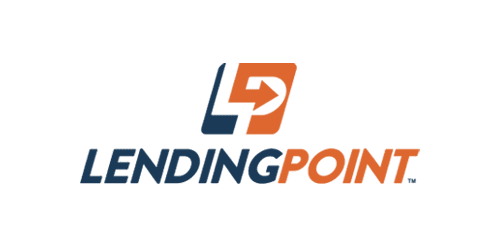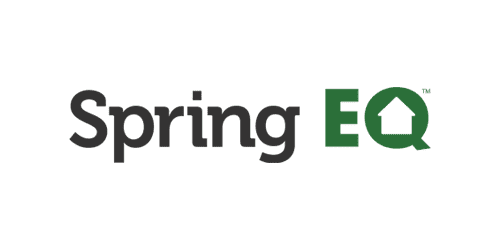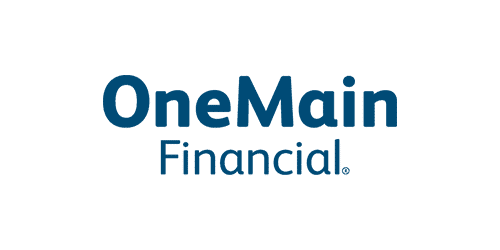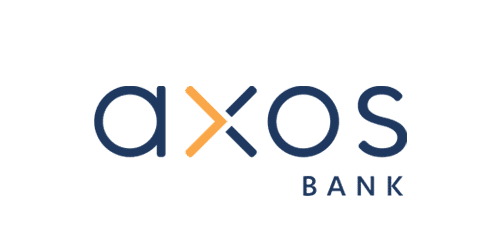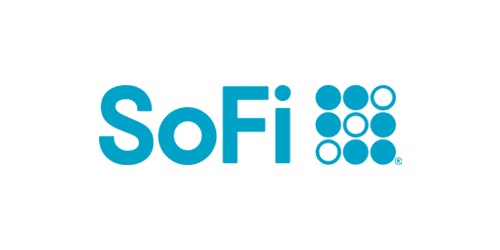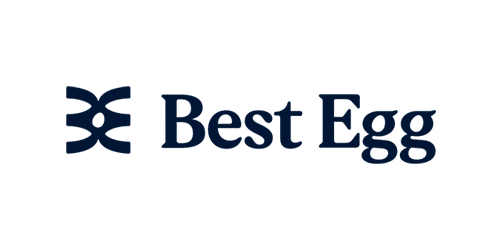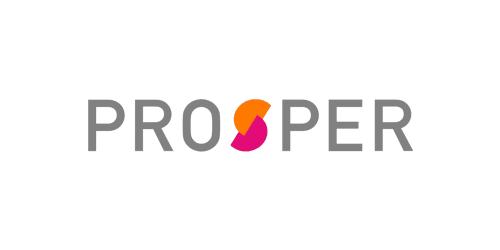 Are you a contractor?
Generate more revenue with Acorn Finance.
Offer customers the ability to finance their dreams with zero dealer fees.
Get Started
Popular Home Improvement Projects
Barn Financing Options
One home, endless possibilities
Personal Loan Information