New Front Door Financing
Compare monthly payment options from several lenders in under 2 minutes.
How much would you like to finance?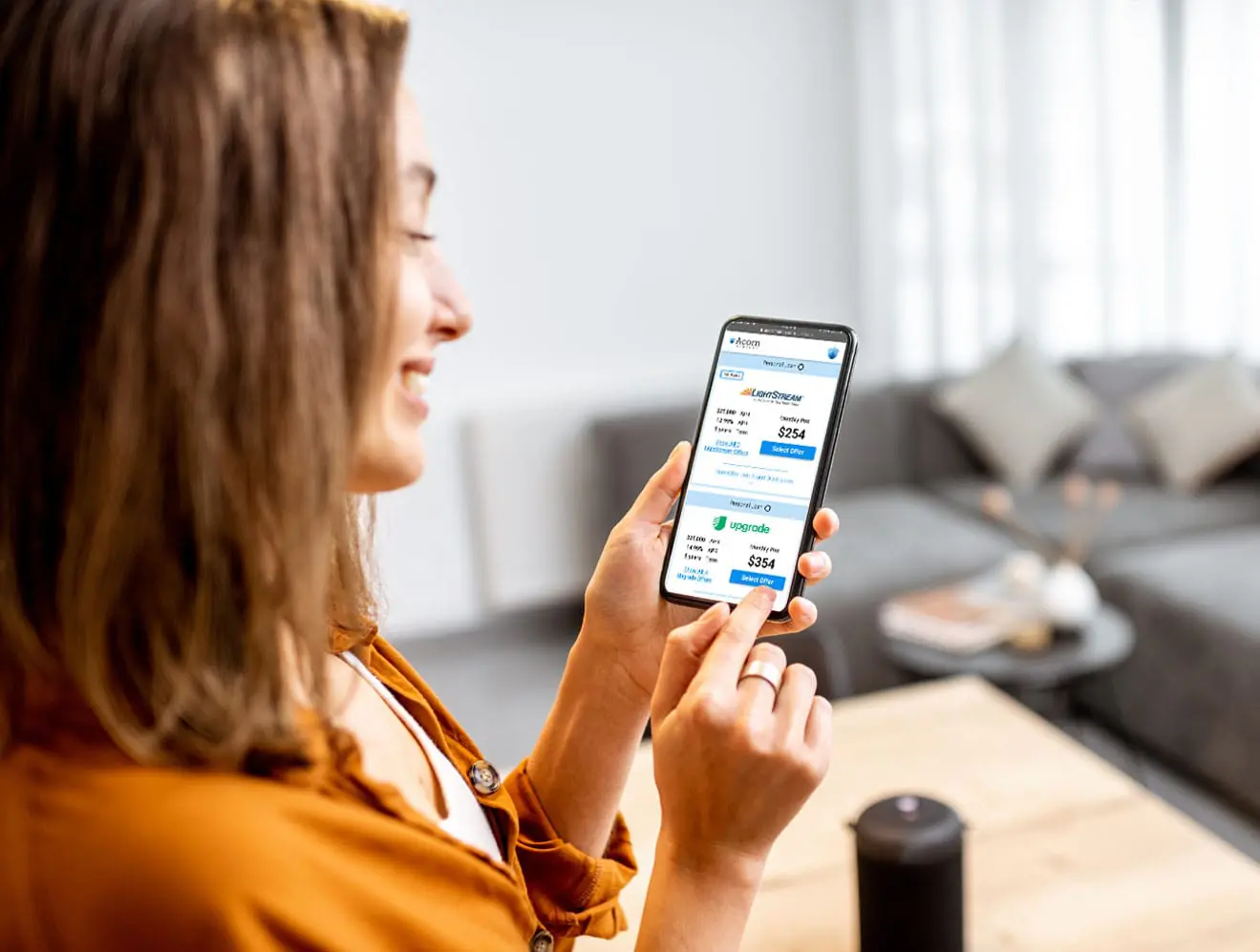 Simple Door Financing Options
Front door financing can help you afford the new doors you have been envisioning everytime you approach your home. Your front door is usually the one of the first things people see when they come to your home. It can leave a lasting impression to have an elegant and modern design and feel to your front door and entranceway.
Maybe you just bought your home and you are looking to remodel and redesign your front door and front entranceway. Or perhaps you are looking to revamp the place you have called home for several years. If you are looking for a way to pay for this remodel, you should look into front door loan offers through Acorn Finance.
Check Offers
Quick. Simple. Secure.
How To Finance A Home With Acorn Finance
How To Get Finance For Home With Acorn Finance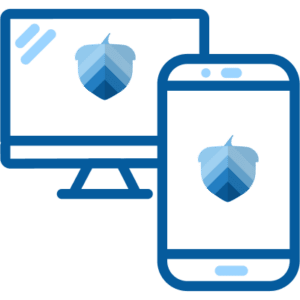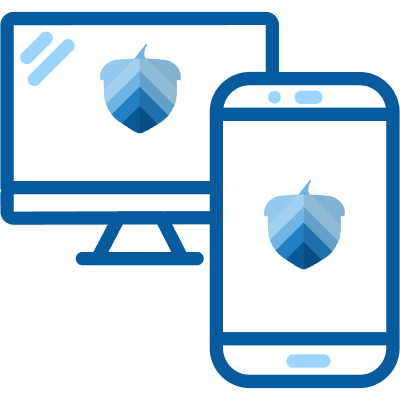 Fill out an easy online form to check for pre-qualified offers with no impact to your credit score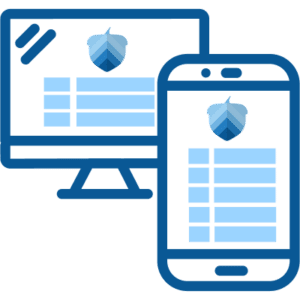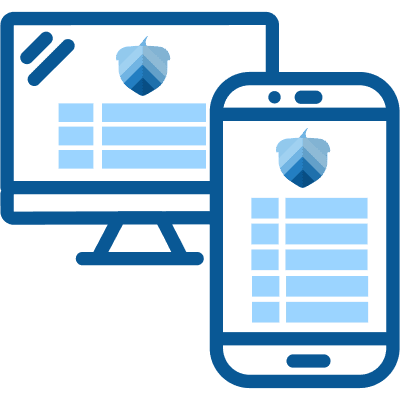 Compare terms and payment options to select the offer that's best for you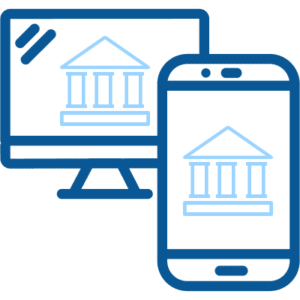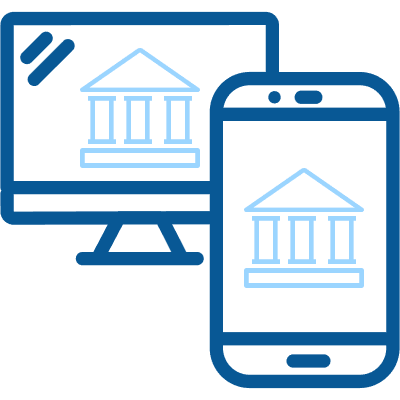 Complete your application on your selected lender's website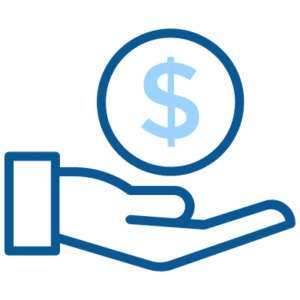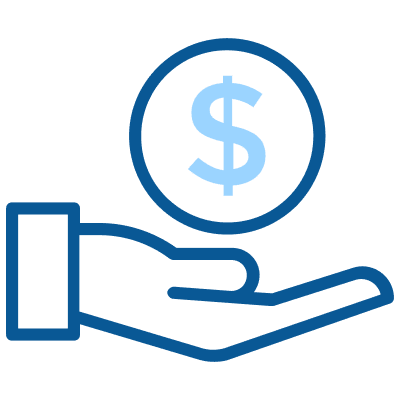 After your loan is approved, your funds should arrive within 1-2 business days2
Check offers
in seconds
Get pre-qualified for loan offers with an easy online form
Won't impact
credit scores
Checking offers will not impact your credit score
Competitive
payment options
Compare rates from our network of lenders
Receive
funds quickly
Same-day and next-day available for certain offers2
I am moving a wall and adding a door to my bedroom. I was prompted to go to Acorn by my contractor and the application process was super easy, with a pretty good rate and super quick payment.
B.V.
Missouri | Interior Remodeling
We are doing a kitchen, flooring, and painting in Eastvale, California. We just purchased the home and are completing all the updates before we move into it. Acorn was an excellent experience. Fast and I had a number of choices. I was able to get a better rate than my bank.
I had to replace my roof and the bank was not helpful, so I went to Acorn Finance. The experience there was quick and easy.
Beth L.
Georgia | Roofing & Siding
I am moving a wall and adding a door to my bedroom. I was prompted to go to Acorn by my contractor and the application process was super easy, with a pretty good rate and super quick payment.
B.V.
Missouri | Interior Remodeling
We are doing a kitchen, flooring, and painting in Eastvale, California. We just purchased the home and are completing all the updates before we move into it. Acorn was an excellent experience. Fast and I had a number of choices. I was able to get a better rate than my bank.
Compare Rates From Lenders in Our Network
Learn More About New Front Door Financing
By securing front door financing, you can make monthly payments with interest. While financing may increase project costs, new front doors can increase home value. Keep reading to learn more about front door loans and finance.
What is door financing?
Door financing is an easy way to pay for your new front door and front entranceway remodels with monthly installments rather than a large lump sum payment. Doing this can allow you to keep your savings intact to be used for other unexpected expenses or family vacations.
Door financing can provide the funds you need to install the front doors of your dreams. You may even be able to increase your budget if you decide to finance front doors. Whether you want to install a new raised panel door framed with glazed sidelights or to put in a split door with a glass upper piece and a wooden lower panel, you can with door financing. A split door can allow you to keep the bottom half of the door closed to keep pets and children inside while the top glass half is open to allow airflow and ventilation. Other types of front doors you may have your eyes on are pivot doors, carved wooden doors, or iron decorative doors. Regardless of how ambitious of a project you are planning, you should use door financing. You may even qualify for enough money to replace all the doors in your home.
Can you get windows and doors on finance?
Yes, you can also finance new windows along with your new doors. Or maybe you want to do all the inside doors at the same time you do the front door. No matter the scope of your project and remodel ambitions, you can finance the entire project.
You may want to call a contractor to have them come in and complete an estimate for your entire project. You can have them give you estimates for each part of the project separately so then you can decide if you would like to do everything, or maybe do one part right away and then another part 6 months or so later.
Once you have the estimate, you should know how much money you need to borrow. At Acorn Finance you can receive loan offers in 60 seconds or less with no impact to your credit score. Utilizing Acorn Finance as a resource can help you discover competitive door and window financing without the hassle and headache.
Can you pay monthly for new doors?
Paying monthly for new doors is possible when you use door financing. As for how much you are required to pay monthly, this can depend on a variety of factors such as loan amount and repayment terms. If you are wondering what your monthly payment might be, the best first step is to get pre-qualified for door financing.
While some homeowners prefer a home improvement loan for door financing, there may be other options available. In some cases, retailers may offer promotional financing. However, for some, promotional periods may result in a high monthly payment since terms are often short. When promotional periods end, high interest rates and other fees are often applied if the balance is not paid in full.
As a consumer, it's important to explore your options. Afterall, this is why several options are available.
How much does it cost to have the front door replaced?
Costs associated with having a front door replaced depends on the material type and whether the door needs to be reframed as well.
If you are looking for a basic hollow-core door that does not need to be reframed, you can find something for under $100. Solid oak, walnut, or beveled glass can cost you between $1,000 and $1400-plus. Looking for something fancy like a double or split door or a wrought iron door, you could pay anywhere from $3,500 to $6,000.
Add some sidelights and you are looking at an additional $600 to $2,000.
Installation of the door can come with an additional cost of somewhere between $400 and $900, unless you do it yourself. However, you will want to make sure you know what you are doing since you will want a well-secured front door to prevent break-ins.
Can I replace my doors myself?
Yes, you can always replace the doors yourself and simply have a door retailer deliver your new doors to your home. It all depends on how handy and experienced your carpenter skills are.
If your new doors do not need to be reframed, it is plausible that even someone that is only a little experienced may be able to remove the old doors and install the new doors. Without reframing, you should only need to pull the door off, remove the hinges, then measure and screw the new hinges into place. Then bolt the door to the hinges on the frame.
However, if you are unsure in any way, it is better to hire a professional to prevent costly mistakes that end up costing you more in the long run.
Should I replace all doors in the house at once?
There are many potential benefits to replacing all your interior doors at the same time. First, many contractors may offer discounts for doing multiple doors in one job. Second, door retailers may offer discounts for bulk purchases of sets of doors. Lastly, having them all done at the same time can help ensure uniformity. If you decide to do half the doors now, and then go back 6 months later to do the other half, you might not have the same doors available for purchase.
Also, it can make it easier for financing to tie it all together into one loan rather than splitting it up into several smaller loans.
What credit score is needed to finance new front doors?
If you are looking for a personal loan to finance your new front door installation, you should have a FICO of 600 or better. However, even if your credit score is lower, you should still try to apply. You then can see what lenders are willing to lend you and with what conditions. The lower your credit score, the less favorable you should expect your terms to be.
Adding a new front door and entranceway to your home is a great way to add some flair and curb appeal to your house. The front door is often the first impression that you leave on visitors. Make it stand out and pay for it all with easy financing options through Acorn Finance.
Is financing a new door a good idea?
New doors can be really expensive. Due to the cost, some people will replace them in stages while other people want to get the whole job done at once. The question is: what is the best way to manage those costs? There are a number of options to look at when paying for new doors. Of course, you can pay cash, if you have enough cash available. However, in some cases, you may need or want to finance a new door or doors.
For home improvement projects such as replacing doors, homeowners often use home improvement loans. Home improvement loans may also be referred to as personal loans, but they are the same thing. Home improvement loans are installment loans that can provide homeowners with a lump sum of cash for home improvement projects. Since home improvement loans do not require collateral and usually have a simple application process, they can be an easy financing option for new doors.
However, if you are executing an extensive and expensive home remodel that includes replacing doors, you may want to use a secured loan. Secured loans may offer lower interest rates than home improvement loans. The downside is that they require collateral and can take a while to secure. You will need to compare pros and cons as they relate to your project to determine what type of financing is best.
Financing a new door can be a good idea for a lot of reasons. If your door is badly worn, you may want to replace it and increase the aesthetic appeal of your home. There may be damage to your door like wood rot. A damaged door can let warm or cold air in or it can let it escape. Fixing this problem with a new door can lower your energy costs and make your home more comfortable. Replacing a door, particularly an entry/exit door, can be a safety issue too. Your door may get stuck and not open or close properly. This can make it difficult for you to secure your home or exit your home quickly if you need to. You might want to add lighting with your door to increase visibility for safety reasons. Maybe you are planning to sell your home in the near future. A new front door can give a great first impression. Statistics suggest that the return on your investment for a new front door when you sell your home can be as high as 91%.
Is a new door a good investment?
There are two ways to determine if a new doot is a good investment or not. First, ask yourself, 'will it increase the value of my home?' Next, ask yourself, 'will it improve the safety and condition of my home?' If the answer is yes to one or both questions, you can conclude that installing a new door is a good investment.
If you are planning on selling your home a fresh cost of paint and new doors can quickly improve the look of your home. It may also suggest to buyers that your home has been well-maintained. Buyers know that if a door or doors are new, they won't have to upgrade them any time soon after they buy your house. While some buyers like renovation projects, a lot don't so having new doors is a great selling feature.
If you don't plan on selling your home, new doors can benefit homeowners as well.
While these benefits might be harder to put a dollar amount on, they are no less important. Having a home that is more comfortable to live in, more energy efficient, and safer can be an important investment in your overall happiness. Everyone likes to have a nice place to live.
Where can I check offers for new door financing?
Before you go shopping for new doors, you may be wondering what you can really afford. Doors can range in price. Determining a budget before you go to the store can be helpful. If you want to check offers for front door financing, you can do so at Acorn Finance. So how does it work? At Acorn Finance you can check offers from top national lenders that offer home improvement loans. After you have compared offers, you can move forward with accepting one, or return at a later date. As long as you return before the offer expires you should be able to continue where you left off.
Is it common to get a loan for a new door?
You may be aware of all the financing options but wondering if people take advantage of them to buy new doors. It's fairly common for people to get a loan for a new door. Whether people take a loan or pay cash for the project depends on the price and if they have the funds available. It may also depend on personal preference. Some individuals just prefer to finance items. While financing a door may be common, you should determine how much a new door will cost. Once you know the cost, you can determine if you need financing or if financing makes sense for you.
Costs to replace new doors can range anywhere from $150-$20,000 and up. You might have a big house, a house that needs a lot of repair work done due to age or damage, or just have expensive taste.
For exterior doors, homeowners usually spend between $509-$1,686. How much your project will cost depends on a number of things. What quality door are you buying? What are they made of? Are they being professionally installed? How many doors are being replaced? What repairs need to be done along with the installation? Are you having options installed such as lighting? A lot of people have the cash to pay for the project but may choose financing instead so they can use their cash for something else. Others don't have the funds to do it so they will get a front door loan.
Is putting in a new door considered a home renovation?
Doors play an integral role in the function and safety of a home. Replacing them can be a big and expensive job. So, are new doors considered home renovations? Home renovations include upgrades to a home that do not change the original use of the room. If you are replacing your door or doors, it is considered a home renovation. Adding new doors or changing the location of an existing door may be considered a remodel rather than renovation.
What type of loan is best for financing a new door?
Now that we have looked at financing options, you may have decided that you want to go ahead and finance your new door or doors. What type of loan would be best? While home improvement loans are a common choice for financing a new door, they are not the best option for everyone. When it's time to finance a new door, you will want to compare your options. As we mentioned earlier, extensive renovation or remodeling projects that may include a new door, might make more sense to finance with a secured loan.
Ultimately you will want to explore home improvement loans or financing offered through the retailer or installer. In some cases, the contractor, retailer, or manufacturer may offer financing. If they do, you should listen to what they can offer. Before signing into a loan you should compare options.
Acorn Finance has trustworthy lending partners that can offer APRs as low as 6.99% depending on your credit score. Homeowners can discover simple and competitive payment options through Acorn Finance. At Acorn Finance, you can submit one application and receive loan offers in 60 seconds or less with no impact to your credit score. Once you have claimed the best offer and finalized the loan, you can receive funds quickly.
Discover competitive door financing offers. . . apply online now!
How Does Acorn Finance Compare?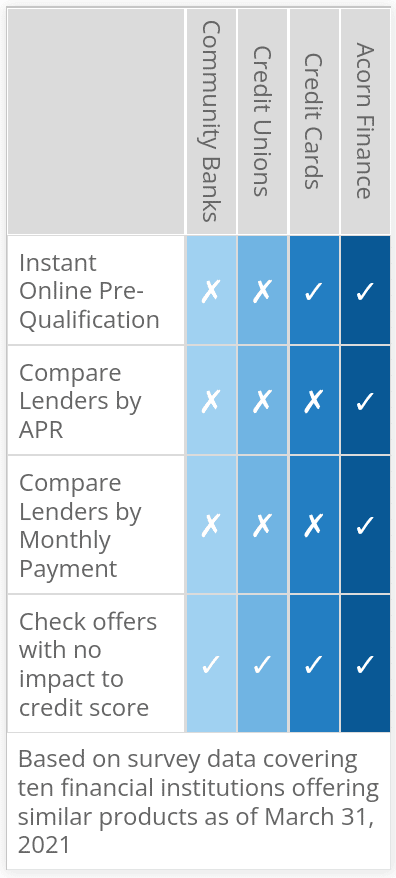 Compare Rates From Top Lenders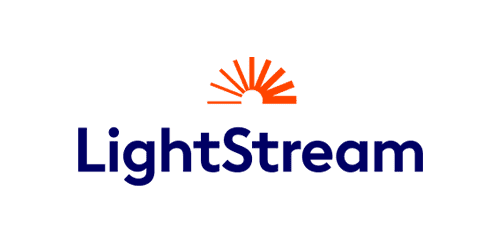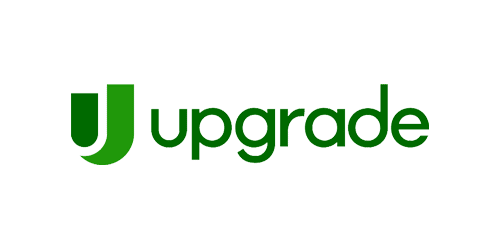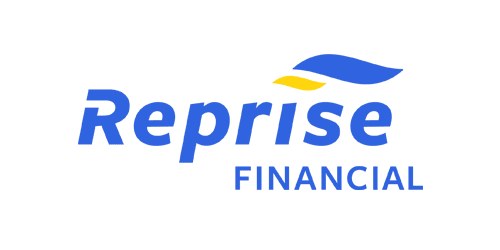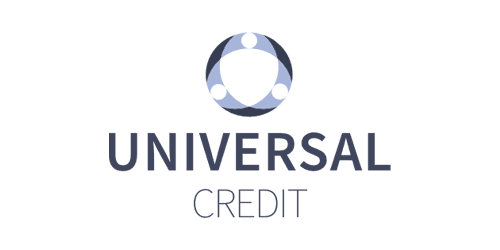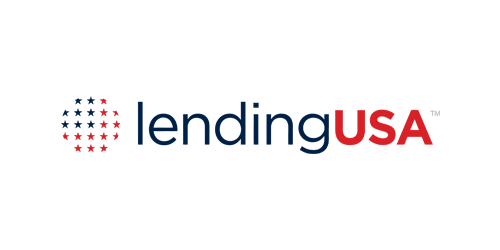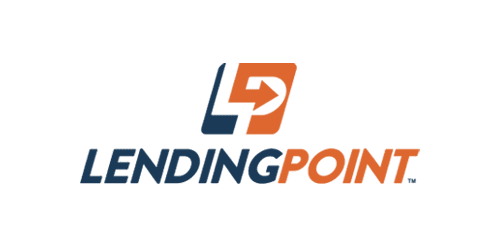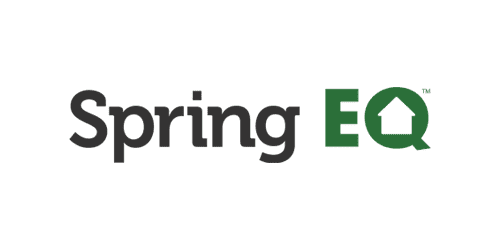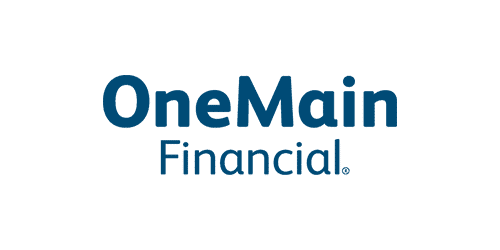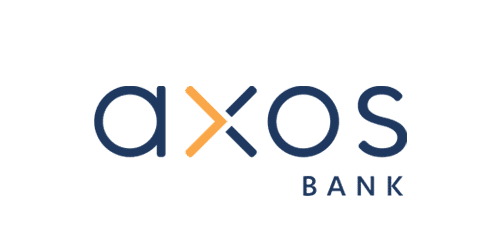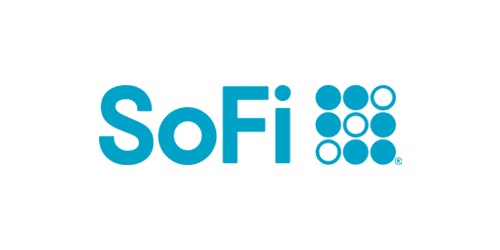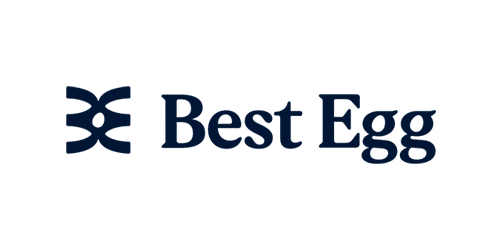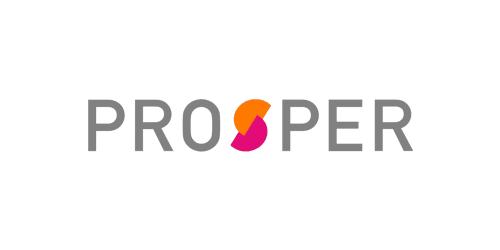 Are you a contractor?
Generate more revenue with Acorn Finance.
Offer customers the ability to finance their dreams with zero dealer fees.
Get Started
Popular Home Improvement Projects
Barn Financing Options
One home, endless possibilities
Personal Loan Information