Debt Relief Services
Get personalized rates in 60 seconds for debt relief services, without affecting your credit score.
Check Offers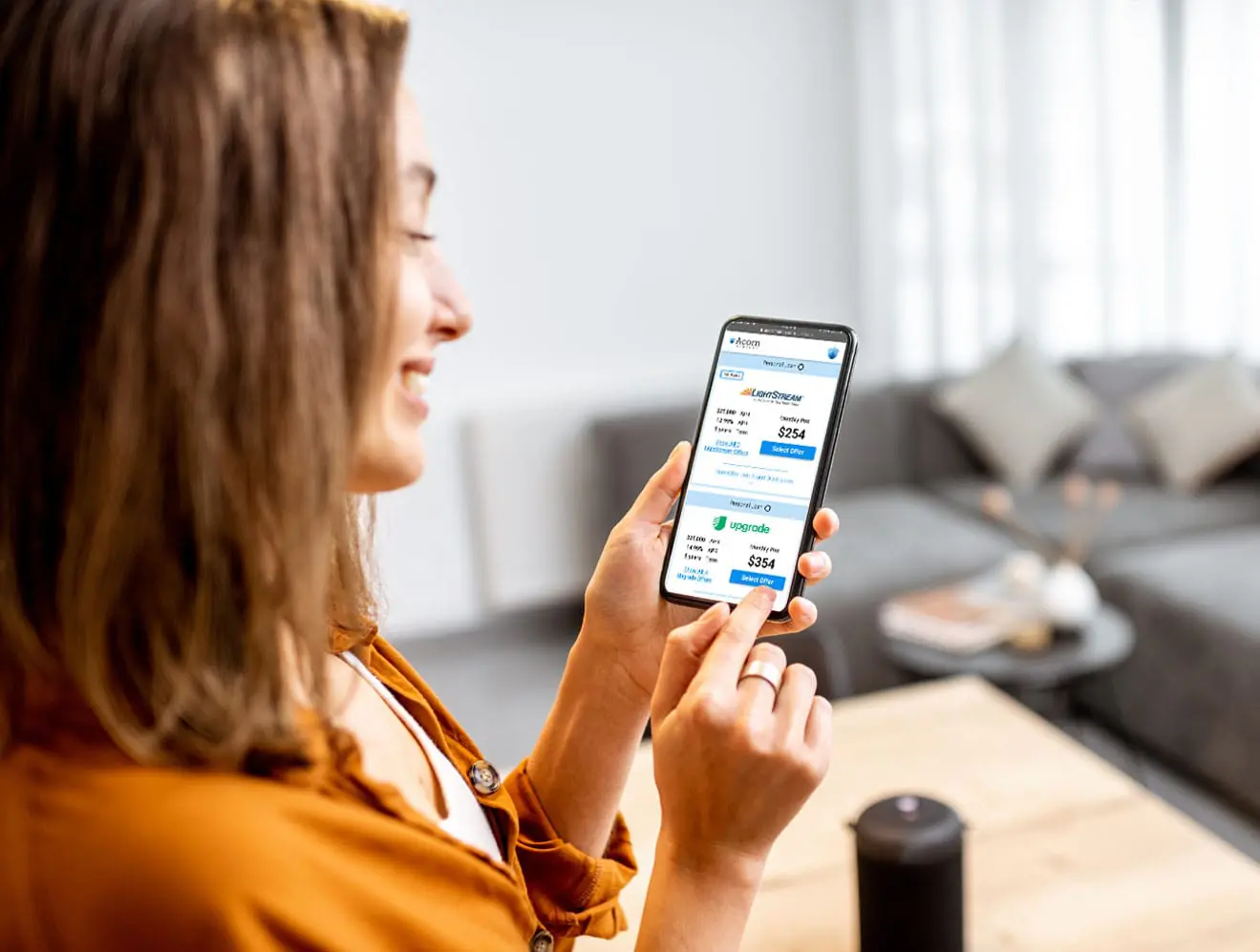 Debt Settlement Programs
Debt relief services work by relieving financial burdens that may be preventing you from propelling forward. By negotiating with creditors and making outstanding debt more manageable, debt relief services offer a new hope for a secure financial future to those struggling.
If you're facing a large pile of debt, uncertain how to escape it, you might be considering a debt relief company or service to help. There are countless strategies and companies to help you out of debt, but some options might be better than others. So, what are the best debt relief companies? As you consider your options, make sure to find a reputable company like Acorn Finance to help you explore your debt consolidation loan offers. Our network of top national lending partners are fully insured and vetted and ready to help you consolidate debt today.
Check Offers
Quick. Simple. Secure.
How To Find Debt Relief Services
Check Offers for Debt Settlement at Acorn Finance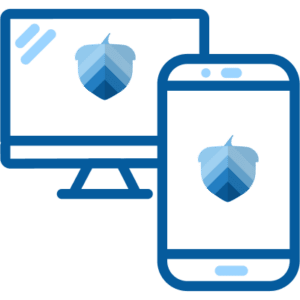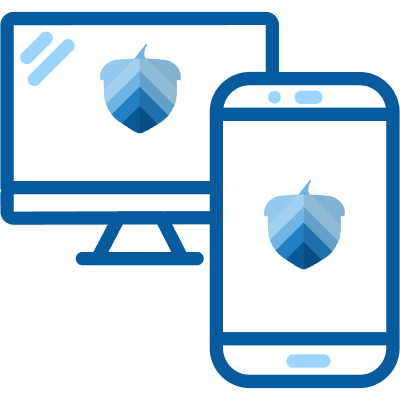 Fill out an easy online form to check for pre-qualified offers with no impact to your credit score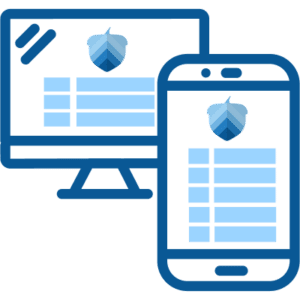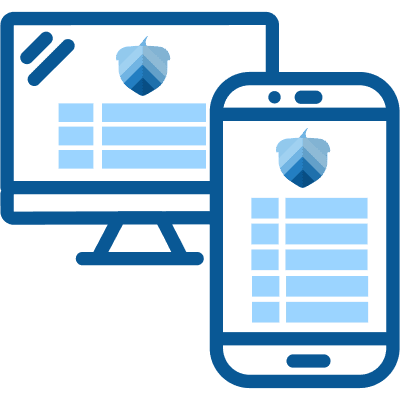 Compare terms and payment options to select the offer that's best for you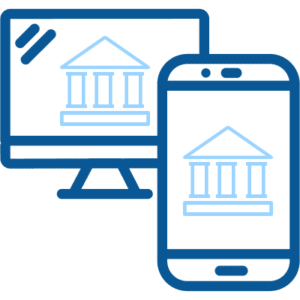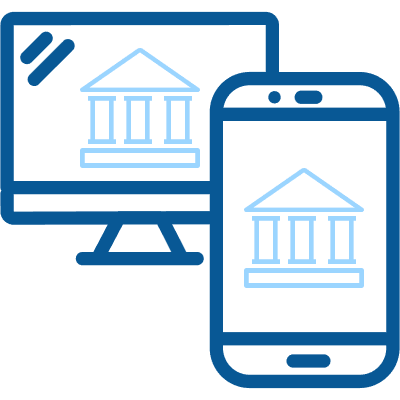 Complete your application on your selected lender's website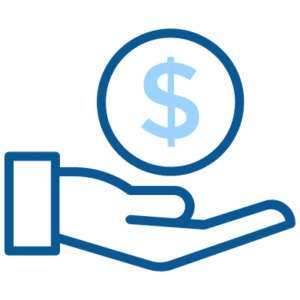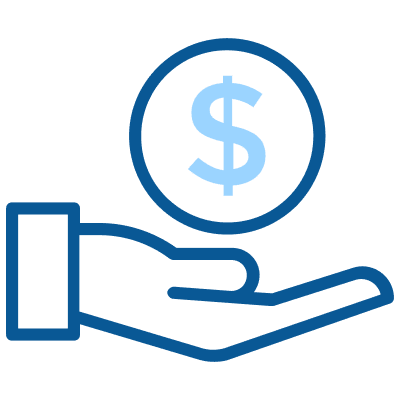 After your loan is approved, your funds should arrive within 1-2 business days2
Quick, Simple & Online: Debt Settlement Programs
Check offers
in seconds
Get pre-qualified for loan offers with an easy online form
Won't impact
credit scores
Checking offers will not impact your credit score
Competitive
payment options
Compare rates from our network of lenders
Receive
funds quickly
Same-day and next-day available for certain offers2
Compare Rates From Lenders in Our Network
Helping You Find Debt Relief Services
As with any financial decisions, finding the best debt relief services will require some research. Ensure that any service provider  you are considering is well established and accredited. Lean on reviews of verified customers to gain the best insight into their ethicality and their proven track record of delivering quality customer service and providing effective debt relief solutions. Finding the best debt relief services is imperative to the success of your financial relief journey. If you're considering a debt consolidation loan, visit Acorn Finance to connect with reputable lending partners.
Debt Relief Services: Frequently Asked Questions
What are debt relief services?
Debt relief services can be multifaceted and the solution, or outcome, may be situationally dependent. Here are a few examples of avenues that debt relief services can offer:
Debt consolidation:

Debt consolidation is a lending structure that allows you to condense, or consolidate, all of your current debt payments into one single payment in order to make your debt load more manageable. By simplifying the number of payments that you have to fit into your budget, theoretically, it should be easier to meet that requirement and slowly improve your financial performance. For example, the amount received from a debt consolidation loan could be used to repay various debts such as credit card debt, medical debt, personal loans, and more, leaving you with only the singular loan repayment to worry about.

Personal loans

can be used for debt consolidation.

Debt settlement:

Debt settlement is an agreement between the borrower and the lender to settle any outstanding debt at a lower amount. Companies that provide that settlement services will negotiate with the creditor directly on your behalf, in an attempt to reduce the amount that you owe. 

Debt management plans:

Debt management plans involve working with credit counselors and are designed to help prioritize your debt payments into your monthly budgets. Debt management plans can even help to consolidate your debt without taking out another loan. 
Who qualifies for debt relief?
Some debt relief products may be harder to qualify for than others. If you are pursuing debt consolidation, you'll need to qualify for a new loan to consolidate debt with. If you are pursuing debt relief, there may be other requirements such as the amount of debt versus monthly income or obligations. Qualifications for debt relief services are multi faceted, though. Factors such as the amount of debt owed, gross income, and debt categories can all be considered in order to determine qualification.First, determine the appropriate type of debt relief, then determine how much debt you need relief from. Next, you can move onto learning more about requirements and how to qualify.
Are debt relief services worth it?
Making the decision to pursue debt relief services is not something to be taken lightly, and whether or not it's worth it for you will be situationally dependent. For individuals that are figuratively drowning in debt, that relief services can be the life raft that brings them towards the shore of financial recovery. However, it would be wise to assess the pros and cons of debt relief services before committing to the process.
Compare & Shop Debt Relief Services at Acorn Finance
Financial hardships and the challenge of keeping up with debt during those hard times can quickly become overwhelming. Debt relief services can offer a glimmer of hope to those that are feeling the pressure of the debt that they can't keep up with. Debt relief services can help those individuals gain control of their finances and get back on track to having a secure financial future. Keep reading to learn more about debt relief services including who qualifies, the pros and cons of debt relief services, and any information you may need to navigate forward with your finances.
Learn More About Debt Settlement:
What Does a Debt Relief Company Do?
Note that debt relief companies are different from lenders that offer debt consolidation loans. While debt relief comes in several different forms, usually, a debt relief company is a for-profit company that will try to negotiate a client's debt directly with the creditors in exchange for a large fee. When you enter into a debt relief plan, you'll begin to pay the debt relief agency directly and often stop paying your monthly payments to the lender. 
In exchange, the debt relief company can collect your money and use it to negotiate with the lender to reduce the amount owed. If they successfully negotiate your debt down, you'll likely have to pay a large fee between 20 and 30% of what you originally owed, plus additional fees for their services. 
Which debt relief services are best for me?
As you explore debt relief services, it's important to understand the consequences and risks associated with each type of debt relief option. While bankruptcy and debt settlement are for more serious situations, a debt consolidation loan can be extremely helpful in saving you money and improving your financial situation if you qualify. A debt consolidation loan combines multiple loans and lines of credit into one loan, thus equating to one monthly payment. Some lenders even offer direct payment to creditors to make using a debt consolidation loan that much easier. Curious? Explore debt consolidation loan offers today. 
How do you choose a debt relief company?
With so many options available, finding the right debt relief company is important to ensure you successfully get out of debt and improve your finances. As you begin your search, make sure you:

Confirm they offer debt relief that meets your needs.

 Each company will have different parameters on the type of debt they'll work with, so make sure to confirm yours fits in their offerings.

Compare fees.

As you research debt relief companies, compare the fees they charge and try to find the lowest-cost option.

Read reviews.

Make sure you find a reputable and trusted debt relief company. Some companies can be predatory or charge incredibly high fees, which work to keep you in debt.



What are the different types of debt relief?
If you're considering using a debt relief service, there are a few different options depending on your personal financial situation and what you're looking to accomplish. The four main types of debt relief include debt management programs, debt consolidation loans, debt settlement, and bankruptcy. 
#1. Debt management programs 
Debt management is a structured repayment plan that doesn't use a loan to repay the debt. Instead, consumers can work with a nonprofit credit counseling agency to develop a plan that fits your budget and result in repaying the debt faster. 
#2. Debt consolidation loan 
A debt consolidation loan involves paying off all your current debt with a personal loan which you then work to repay on a fixed interest rate with set monthly payments. Using a debt consolidation loan is a great option since it ideally allows borrowers to combine payments into one for a lower interest rate. 
#3. Debt settlement 
A debt settlement involves providing a lump sum to your lender in exchange for part of your debt being forgiven or minimized. While you can attempt to negotiate with the credit company, some debt settlement companies can also offer this as a service — but beware of high fees. 
#4. Bankruptcy
Lastly, bankruptcy is a type of debt relief that involves filing a legal statement in court that states you are not able to repay your debts. Depending on the type of bankruptcy filed, you may be required to liquidate some of your assets like a house, car or other items to repay your debt. However, bankruptcy can have long-term consequences on your financial records, and seeking professional advice is advised before going this route. 
What is the difference between debt settlement and debt consolidation?
While debt settlement and debt consolidation are both ways to reduce your debt, they are different strategies that are best suited for different financial situations. 
Debt settlement is a negotiating strategy to decrease the overall amount you owe directly to the creditor. Most consumers will work with a credit counselor or a debt settlement company to lower the overall amount paid, and in exchange, you'll pay a lump amount or monthly installments directly to the company. Debt settlement can often be an alternative to bankruptcy but still comes with heavy financial implications to your credit score. 
On the other hand, debt consolidation won't decrease the amount owed overall but instead consolidates it with a personal loan with one payment and one fixed interest rate. In many cases, debt consolidation can increase your credit score over time since you'll reduce your credit utilization. 
If you're looking into debt relief services, debt consolidation is often a better route than debt settlement. But as debt consolidation loan offers can vary, situations and circumstances do too. Consider your needs and goals and explore available options to make an educated decision. 
Picking the right debt relief option for your financial situation is an important decision to get yourself on the right path to debt-free living. Before considering bankruptcy or other options, make sure to explore a debt consolidation loan to help you out of debt. 
Visit Acorn Finance to explore debt consolidation loan offers with no credit impact. Within 60 seconds or less you can find opportunities to consolidate debt and fastrack the way to reducing your financial burden.
Does debt settlement hurt your credit?
In short, yes. That settlement can absolutely hurt your credit score. When an outstanding debt is settled for less than the full amount, it may be reported as "settled" on your credit report. This has the potential to lower your credit score, as well as provoke hesitation in future lenders. This is just one way that debt settlements can impact credit score. The intention though is that by providing short-term relief, you can rebuild your credit and achieve a healthier financial state in the future. 
Can I still use my credit card after debt settlement?
It is possible to use credit cards after debt settlement, but do so with caution. The cycle of debt is a slippery slope, especially for individuals that have trouble managing payments. Additionally, your credit standing after debt settlement may make it difficult to obtain credit cards with reasonable interest rates, which can make payment management even more difficult. On the other hand, responsible credit card use can help rebuild a rocky credit history.
How much can you usually settle a debt for?
The answer to this will be situationally dependent. Factors such as the amount of debt owed, the type of debt, the policies of the creditor, and your personal hardships may come into play, when determining how much you can settle a debt for. 
What is the success rate of debt settlement?
The success rate of that settlement can vary greatly. Ensuring that you are working with a debt settlement provider that has a proven track record of successful negotiation services is imperative to increase your chances of successful debt settlement. The success rate of debt settlements may also be dependent on the severity of financial hardships that are being experienced, as this will typically impact the decision of a creditor. 
How to you apply for debt relief services:
After you have found a successful debt relief services provider, scheduling a consultation will likely be your first step in the application process. During this consultation, you can provide details about your personal finances, the debts that you owe, and any hardships that you are experiencing. 
The provider can then make recommendations as to the best debt relief strategies for your situation. From there, negotiations may begin on your behalf, or a management plan may be set up in order for your journey to financial relief to begin. 
Debt relief can be complex, so informed decisions are crucial in reaching successful debt relief solutions. Working with a reputable debt relief service provider is paramount to your successful debt relief. Debt relief can also be a lengthy process, start working towards relief today. Reclaim financial freedom as you begin your journey toward a future that is debt-free. Start your journey toward consolidating debt for relief at Acorn Finance today. Our network of lending partners can help simplify the process.
Pros and Cons of Debt Relief Services:
While it can be a solution to managing debt, using a debt relief company isn't a guaranteed way out of debt. Seeking the help of a debt relief service can be a step in the right direction, depending on the type of solution you are exploring and how dire the situation is. As you consider a debt relief company, consider the pros and cons beforehand. Debt relief services come with obvious pots, as well as some cons you may not have considered. Here is a short list of the pros and cons of debt relief programs:
Pros
Reduction in the amount of debt owed: Services like debt settlement can obviously ease the financial burden of immense amounts of debt, making the path to financial recovery less challenging. 
Manageable payments: Debt consolidation and debt management plans can help make monthly payments more manageable by funneling your debts into one simple payment. 
Experts on your side: When professional negotiators work with creditors on your behalf, the likelihood of a favorable outcome is likely to increase.
Can potentially avoid filing for bankruptcy.

If you're out of options and looking at filing bankruptcy, debt relief services and settlement options might be your last hope to avoid bankruptcy.

Streamlined payments.

When you use a debt relief service, you should only pay monthly to the debt relief companies and not to the individual lenders.
Cons
Negative impact on credit score.

Using a debt relief service often involves a drastic decrease in your credit score since you're often directed to stop paying your monthly payments. The idea though is that overtime this will correct itself and should be higher than when you started.

Fees: Debt relief services aren't typically free, which may add to your financial strain. 
Time consuming: Obtaining debt relief is often a lengthy process. In the meantime, you may still be accumulating interest or fees from your existing debts.
Compare Rates From Top Lenders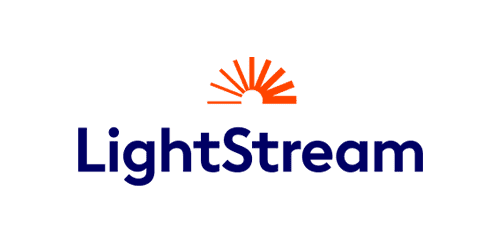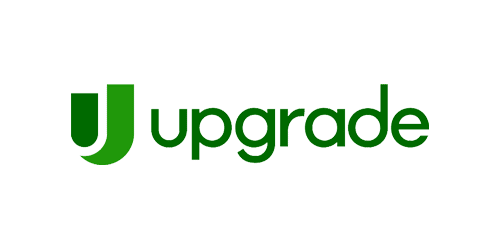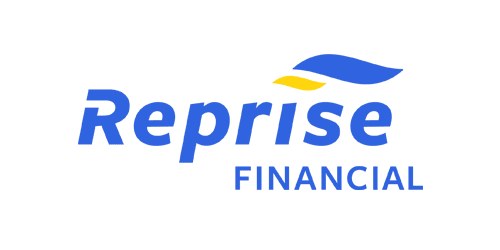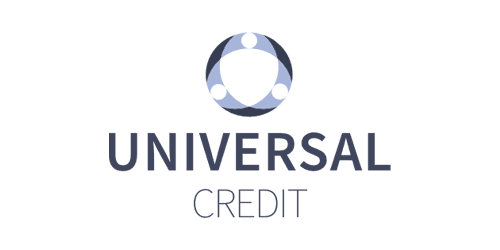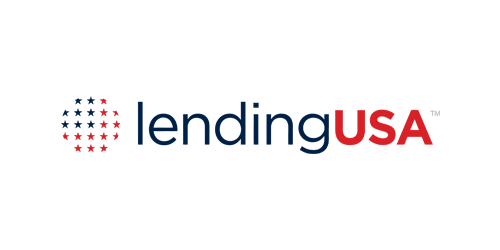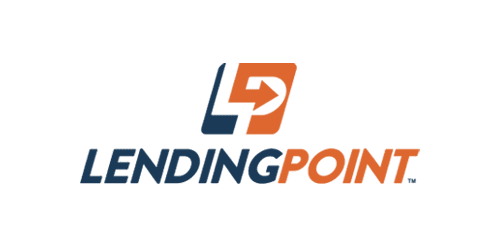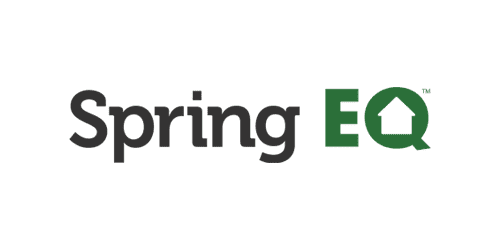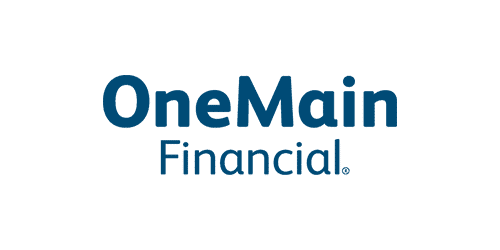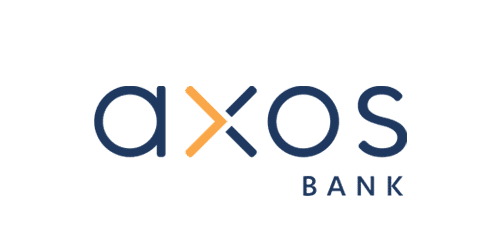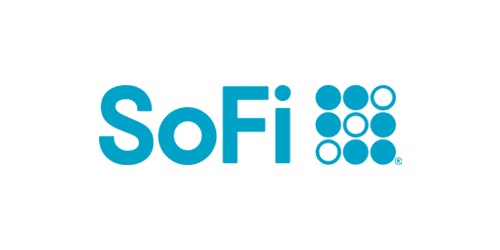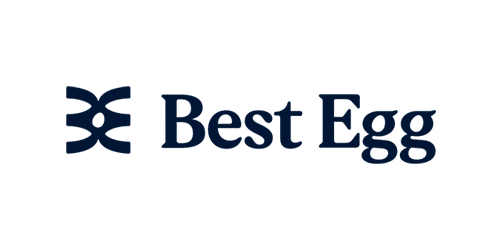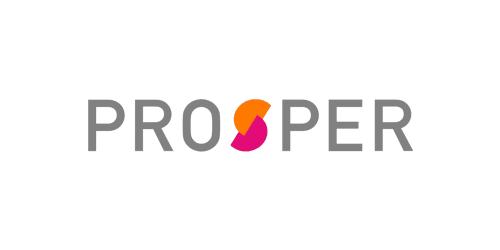 Are You A Contractor? Stop Thinking & Start Doing with Acorn Finance.
Offer customers the ability to finance their dreams with zero dealer fees.
Get Started
Popular Home Improvement Projects
Barn Financing Options
One home, endless possibilities
Personal Loan Information