Furnace Financing Options
Compare monthly payment options from several lenders in under 2 minutes.
How much would you like to finance?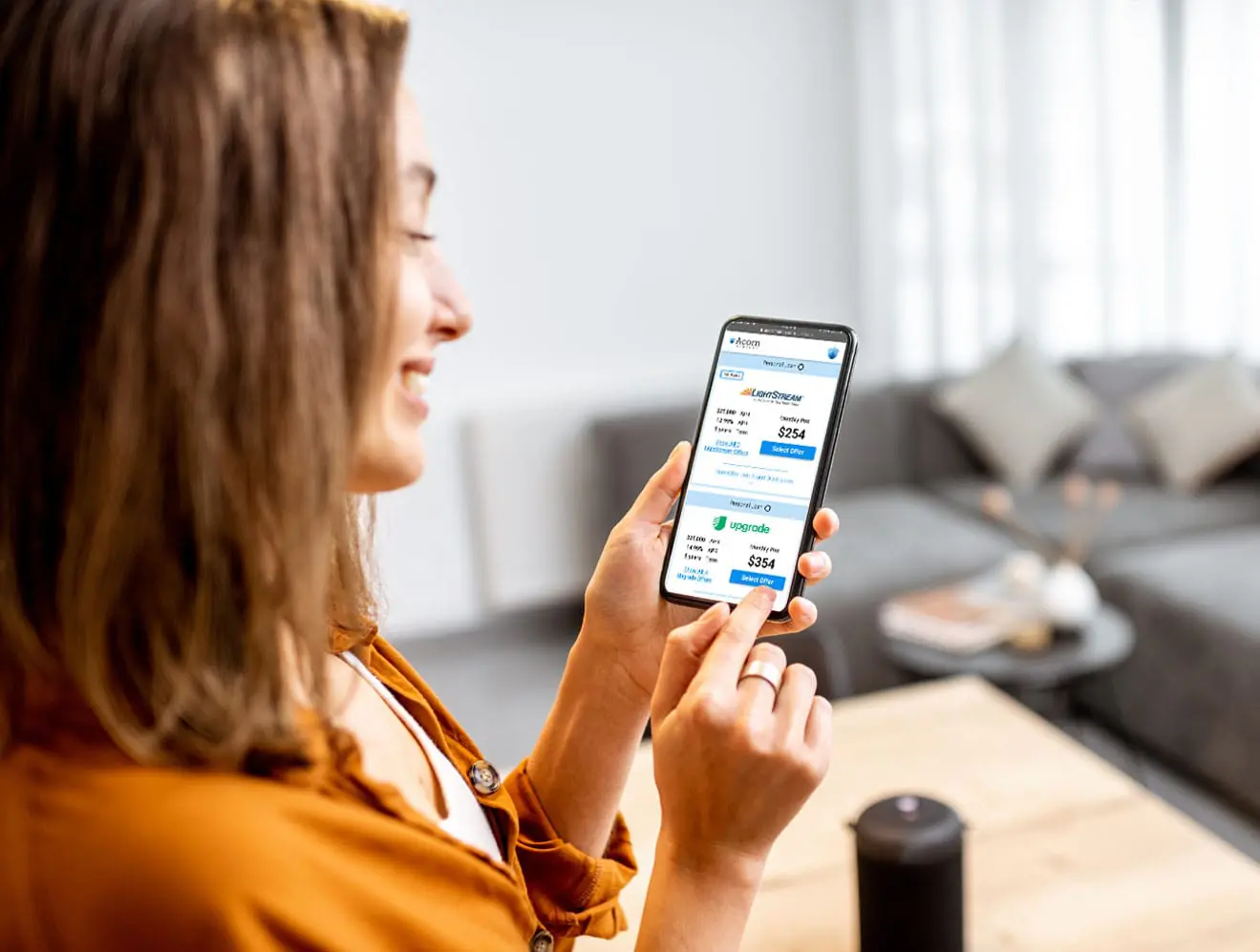 How to Get the Right Furnace Financing for You
The furnace is often called the heart of the home. It allows your home to become a place of refuge for your family once they return home from their days at work or school. A furnace provides a warm place to peel off your winter jackets and get cozy after a long day of skiing, ice-skating, and other winter outdoor activities.
Either way, depending on where you live, the conditions of winter can become pretty harsh and a good working furnace may be required to live comfortably. If your furnace stops working, it could cause serious discomfort and pose health threats for you and your family.
Check Offers
Quick. Simple. Secure.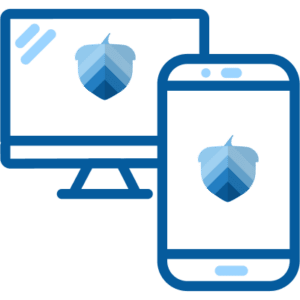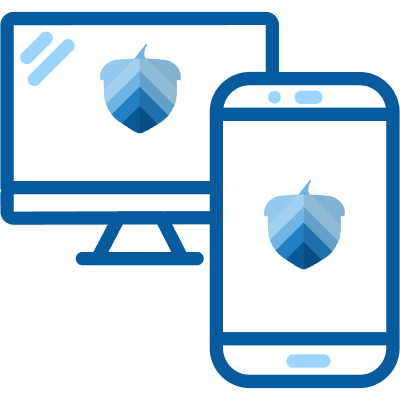 Fill out an easy online form to check for pre-qualified offers with no impact to your credit score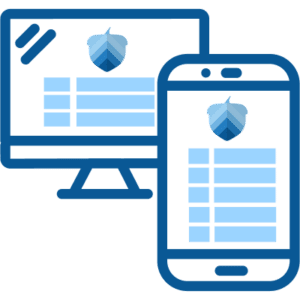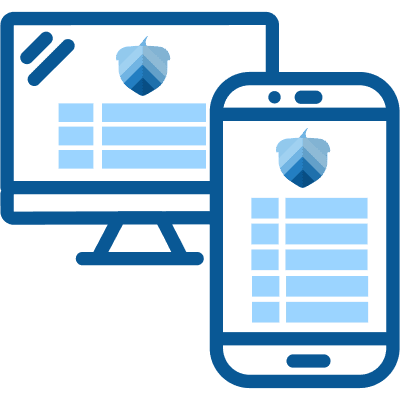 Compare terms and payment options to select the offer that's best for you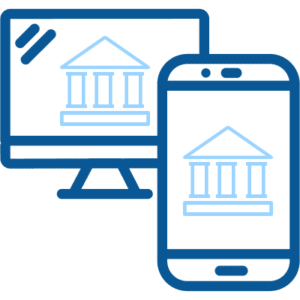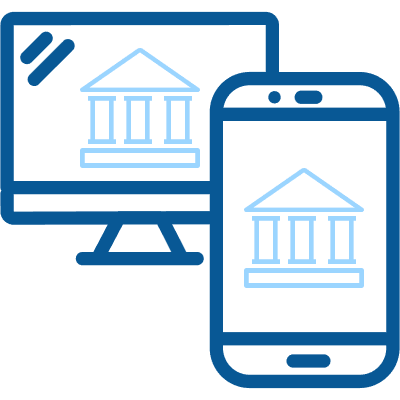 Complete your application on your selected lender's website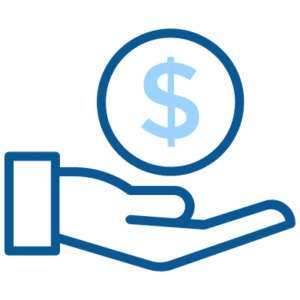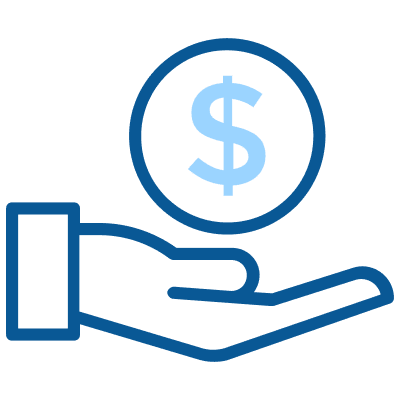 After your loan is approved, your funds should arrive within 1-2 business days2
Check offers
in seconds
Get pre-qualified for loan offers with an easy online form
Won't impact
credit scores
Checking offers will not impact your credit score
Competitive
payment options
Compare rates from our network of lenders
Receive
funds quickly
Same-day and next-day available for certain offers2
I am moving a wall and adding a door to my bedroom. I was prompted to go to Acorn by my contractor and the application process was super easy, with a pretty good rate and super quick payment.
B.V.
Missouri | Interior Remodeling
We are doing a kitchen, flooring, and painting in Eastvale, California. We just purchased the home and are completing all the updates before we move into it. Acorn was an excellent experience. Fast and I had a number of choices. I was able to get a better rate than my bank.
I had to replace my roof and the bank was not helpful, so I went to Acorn Finance. The experience there was quick and easy.
Beth L.
Georgia | Roofing & Siding
I am moving a wall and adding a door to my bedroom. I was prompted to go to Acorn by my contractor and the application process was super easy, with a pretty good rate and super quick payment.
B.V.
Missouri | Interior Remodeling
We are doing a kitchen, flooring, and painting in Eastvale, California. We just purchased the home and are completing all the updates before we move into it. Acorn was an excellent experience. Fast and I had a number of choices. I was able to get a better rate than my bank.
Compare Rates From Lenders in Our Network
Learn More About Furnace Financing Options
You may need to get your furnace repaired or replaced as soon as possible if it's experiencing issues. But, what if you do not have the cash lying around to pay for an emergency furnace repair or replacement?
Furnace financing is available to help you pay for furnace repairs or replacement. Furnace financing can provide the funds you need while allowing you to make monthly payments. Keep reading to learn more about new furnace financing for good and bad credit borrowers.
Can you finance a new furnace?
Financing a new furnace is a legitimate way to pay for a new furnace. There are many options available for you to make sure your home continues to produce the heat it needs during the colder months. Some HVAC companies may provide their own financing options, usually via a 3rd party lender or credit card company. Alternatively you may be able to use a payday loan or existing credit card, but these may be some of the most expensive financing options. A personal loan, also known as a home improvement loan, may be one of the most cost-effective options for financing a furnace.
Hundreds of lenders provide financing options for all furnace-related expenses. Whether you need to make an expensive furnace emergency repair or complete a full furnace replacement, you need to get the funds fast if your furnace is not functioning properly. At Acorn Finance, you can check home improvement loan offers without impacting your credit score.
How do I finance a new heating system?
To finance a new heating system for your home, you should start by reviewing all the different options you have in your financial arsenal. If you have excellent credit, you could most likely qualify for a small personal loan with a favorable credit rating.
To do this, first, you need to see if you qualify, how much you can qualify for, and what kind of interest rates are currently available to you. The better your credit score, the more likely you are to get a low-interest rate. If you have fair or bad credit, there is a good chance you will still qualify for a personal loan, but you may have higher interest rates and the possibility of having to pay an origination fee.
The only problem is, how can you see who has the best interest rates and finance options that make sense for your individual budget needs without impacting your credit score? Normally, each time your credit report is pulled to complete a credit check, that could show up on your credit history as what is known as a "hard inquiry."
Hard inquiries on your credit report can remain on your account for up to 2-years and negatively impact your score for as long as 12-months. However, with Acorn Finance's policy of using a soft pull credit check, you can see what you can qualify for without impacting your credit score through a pre-qualification process done within minutes, online, and in your home. No need to drive around to different lenders in your area. Check your furnace financing options while watching television or whenever you have free time.
What to do if you can't afford a new furnace?
There are many reasons why you may not have the money upfront to pay for a furnace repair or full furnace replacement. Most of us have been in a situation where we need something but can't afford it. Regardless of how well you manage your finances, surprises and emergencies can happen leaving us strapped for cash. If you can't afford a new furnace you should use furnace financing.
You may be able to qualify for some sort of energy assistance programs in your area that would help you in some ways depending on what your local, state or federal governments have available.
You could use a credit card or borrow some money from a relative, but if you have even moderate or fair credit, you could qualify for a new line of credit through a personal loan.
Financing a new furnace will give you the upfront money you need to pay for your new furnace and then allow you to pay off the total amount monthly for a set amount of time. There are many different finance options available for you to explore and you should consider all of them. The more time you give yourself to prepare for the purchase of a new furnace, the more informed you can become about what kind of furnace financing options are available to you.
How does furnace financing work?
If you use a home improvement loan for furnace financing, you should receive the funds as a lump sum. You can pay them to the furnace company or retailer, or whoever they are owed to. Now that you have the funds you need, the lender will tell you when your payments are due and how much they are. You will repay the home improvement loan with monthly installments. At the time you sign loan docs, you should get a definite interest rate and interest fees, which should be included in the monthly payment. In some cases, fees may be deducted from the total loan amount before it's funded.
What credit score do I need for furnace financing?
Minimum credit score requirements range by lender. Some lenders may allow you to finance a new furnace with a credit score as low as 580 or 600, while others may want to see a credit score closer to 650. It all really depends on the individual lender's minimum credit score requirements.
If you are looking for furnace financing with bad credit, keep in mind that it may still be possible to qualify for furnace financing, however, you will be paying higher interest rates compared to those with fair or good credit.
If you are inquiring about furnace financing for an upcoming furnace purchase that can wait a few months. You should consider raising your credit score as high as possible to increase the chances of qualifying for a loan with more favorable terms and interest rates.
Even bumping your credit score 20 to 50 points in a few months is extremely possible and anyone who is seeking a new line of credit should take steps to increase their score. You can pay off some credit card debts, take care of any delinquent debts you may have showing on your credit report, and maybe look into programs where you can improve your credit score by adding streaming services and other monthly payments that you already make, on your credit report.
What is the best month to buy a furnace?
The best times of the year to buy a furnace are the times of the year when HVAC companies are their slowest. Those times of the year are when people are not using their HVAC systems for heating or cooling.
When people are running their furnaces or air conditioners the most is when HVAC companies are busy doing repairs, routine maintenance, and replacement procedures. People may not notice they have a furnace issue until they start turning them on later in autumn and before winter when temperatures drop.
That is why the best times of the year to buy a new furnace would be spring and summer. In the milder months of spring, once people begin to turn their furnaces off and open windows, it is the ideal time to purchase a new furnace. HVAC companies will not be busy answering calls for air conditioning repairs and they will not be addressing furnace concerns since people will not be running their furnaces like they do at the peak of winter.
Spring is also a good time to look for furnaces going on discount and companies offering sales. You may see similar sales and promotions at the end of summer.
How long should a furnace last?
Depending on how diligent you are at keeping up with repairs in a timely manner and performing annual maintenance, a good quality furnace should last you between 15 and 20 years. You may even be able to push it even further past 20 years, however, it is a good idea to begin preparing for the event of a new furnace purchase at the 15-year mark.
Most furnace manufacturers and HVAC companies will have a warranty program that you should take advantage of. You may also be presented with opportunities to pay for extended warranty programs which will help keep you protected for as long as possible. You should be doing routine expectations on your furnace once per year.
What is the cost of a new furnace?
Depending on the size of your house and what type of furnace you need, prices for a new furnace vary and overall they are not inexpensive. That is why you should always try to plan ahead for a furnace replacement as far in advance as possible.
The national average for what homeowners are paying for a new furnace is right around $4,453. That puts the price range of a new furnace between $2,614 and $6,310.
Factors that determine the cost of a new furnace can include the type of furnace you are purchasing, the brand and model your furnace is, and the size of the furnace you need to heat your home. The size of furnace you need to heat your home depends on the square footage of areas to be heated and how well your home is insulated.
You also have to factor in the installation costs. You may be paying for a licensed professional to install the furnace, and you may have other installation costs related to the purchase and installation of the furnace. Additional costs may include electrical circuits, any drywall repairs that need to be made after the installation is complete, and all gas line and ventilation costs you may have.
You may also have to pay for some permits before the installation can be done. All of these factors stated above are what are used to determine what the average new furnace purchase and installation costs are.
Should I replace my 40-year-old furnace?
You may have a perfectly functioning furnace that is nearing or is already 40 years old. If so, congratulations! That is an amazing feat for any home appliance. That being said, have you considered that your furnace may be running inefficiently? How much are you spending to heat your home each year?
The efficiency of a furnace is measured by a percentage known as the annual fuel utilization efficiency or AFUE. Over the last few decades, the AFUE requirements for furnaces have gone up. A 40-year-old furnace would most likely have an AFUE rating of 78% or lower. That means your furnace is only using 78% of the energy it is using to effectively heat your home. You are wasting almost a quarter of the energy your furnace uses by burning excess gas or using unnecessary electricity.
If your furnace is 40-years old, a 78% AFUE rating is what it was at the time of manufacture and when it was brand new. There is a good chance it is running at an even lower efficiency level.
New furnaces will have an AFUE of 95% or higher. You are essentially wasting money each month when you are heating your home with a furnace with an incredibly low AFUE rating.
How do you know if your furnace is dying?
There are some tell-tale signs that your furnace is dying that you should be made aware of. Additionally, a furnace that is going bad could be putting your family at risk from carbon monoxide poisoning. Let us take a closer look at a few of these signs that your furnace is dying and it needs to be replaced.
Carbon monoxide is seeping into your home: If your furnace is dying it may develop cracks in the heat exchanger. If you or anyone in your family starts to experience frequent headaches, nausea, disorientation, burning in the nose and eyes, you may be exposed to carbon monoxide due to a bad furnace.
Burner is a yellow flame instead of blue: If your burning has turned from its normal blue to yellow, it could be a sign you are burning poisonous carbon.
Strange noises: You might begin to notice some popping, rattling, or squealing. Another sign you need to replace your furnace.
Increase in energy costs: If you notice your heating costs begin to excessively increase from year to year, you may need to replace your furnace.
These are all good reasons to replace your furnace, and if your furnace is already over 15-years old, you may want to replace your furnace even if you are not experiencing any of the above-mentioned problems.
How much does it cost to replace your furnace?
The national average for what homeowners are paying for a furnace replacement is right around $4,453. That puts the price range of a new furnace between $2,614 and $6,310.
How do I finance a new heating system?
To finance a new HVAC system, you might want to explore acquiring an unsecured personal loan through an online lender. Online lenders have surged in popularity in recent years because they are extremely uncomplicated, safe, and they can get you your money in the shortest amount of time.
With so many online lenders available these days, it may be wise to compare all the different lenders and their loan offers at the same time to get a side by side comparison. Acorn Finance can help you shop and compare lenders to help you find the best interest rates and the most favorable terms.
The first step is to submit a form on the Acorn Finance website and get prequalified. Once you are prequalified, you can begin to review all the different offers that the various lenders have available. When you find an offer that works best for your financial situation, go ahead and complete the rest of the loan application process directly with the lender. After everything has been finalized, you could see the money in your bank account in as little as one business day, although funding times may vary.
Alternatively, some HVAC companies may offer financing. Before determining which option is best, you will need to see what options are available to you.
How does HVAC financing work?
If you use an installment loan, such as an unsecured personal loan, you should receive the loan funds as a lump sum. You can then pay for materials and labor for your new HVAC system. You can then make monthly payments to the lender over the set loan term. Before committing to the loan you should already know the minimum monthly payment requirement. The interest rate and loan term should all be predetermined during the approval process.
What is the correct size furnace for a 1500 square foot house?
When shopping for a new furnace you will notice that furnace size is measured in a unit called BTU. BTU or British Thermal Units represents how much energy it takes to heat one pound of water by one degree. So, if you are looking at furnaces, you will notice labels on them stating 35,000 BTUs or 90,000 BTUs. This is how furnace power, or size, is measured. So, how do you know which size is ideal for your home?
First, determine what climate zone you live in. If you are in a place where winters do not get terribly cold and the weather is dry, you can get away with purchasing the minimum furnace size for the amount of square footage you have. If you live somewhere in the upper midwest where temperatures can hover around 0-degrees Fahrenheit for weeks at a time, you will want to purchase something on the larger side of the recommended size for the amount of square footage your home has.
If your home is 1,500 square feet, it is recommended that you have a furnace that is between 45,000 and 90,000 BTUs. If you live somewhere like Tucson, Arizona, you can probably stick with the 45,000 or 50,000 BTU furnace. If you are located somewhere in the Upper Peninsula of Michigan, you are going to want to go with an 80,000 or 90,000 BTU furnace. If you have any doubts or uncertainties at all, simply ask your local HVAC professional when you are in the process of purchasing your new furnace. They will have a good idea of what other people in your area are using and what works best for the climate zone you are residing in.
If you are replacing a furnace and you have lived in the home for at least one year, think about how your current furnace size acted in the winter. Did it have to cycle on and off frequently? Were your heating bills extremely high? Was the furnace running constantly trying to keep your home warm? Was it always cold in your house or was it too hot? These all could be signs that you either had a furnace that was too small or too large for your home.
Is it better to undersize or oversize a furnace?
We know this does not answer the question directly, but honestly, you do not want to have a furnace that is either oversized or undersized. Both scenarios may cause you problems and may end up costing you more money in different ways.
A furnace that is undersized for your home's square footage may cost you loads of money in higher energy costs. Your home may be constantly cold and you could be wearing out your furnace so much faster as it is running all the time trying to keep up with your home's heating needs. The furnace will likely have a shorter lifespan and you may have to replace it much sooner than its published expected life expectancy.
A furnace that is oversized for your home's square footage may also wear out much quicker because it will cycle on and off again continuously. Also, some rooms in your home may be uncomfortably warm and you may find yourself opening a window in the middle of winter. Not an efficient use of energy in any way.
You should always shop for the correct size furnace for your home, and if you do not know, have an HVAC professional inspect your home. They can get you the most accurate opinion about what size furnace you need because they will not simply be looking at the square footage. They can inspect your insulation, weather stripping, and other factors to determine how much heat your furnace needs to produce to keep your home at a comfortable temperature throughout the winter months.
How much does a new furnace cost in 2021?
A new furnace is considered a large and critical purchase for your home which may cost you quite a bit. Not only is the furnace expensive, but the skilled labor required to properly install your furnace can add up too. The overall price of a new furnace depends on the type of furnace that you purchase.
By simply looking at the cost averages of the three main furnace types, you can get a better idea of what to expect when it comes to how much a new furnace costs in 2021.
Gas: Gas furnaces are probably the most commonly used furnace type. Especially in areas with harsher winter conditions. The price for a new gas furnace including installation and labor can range anywhere from $3,800 to $10,000, depending on the size of your home.
Oil: Oil furnaces were far more common 50-years ago, however, they still do exist in some homes. If you need to replace an older oil furnace, you can expect to pay $6,750 to $10,000. That includes installation and labor. If your old oil furnace goes out on you, it might be a good time to consider changing your furnace type to a more efficient and cleaner source of energy.
Electric: Electric furnaces are not that common where it gets cold. Electric furnaces exist mainly where the winter months are mild. They are extremely efficient, but they will cause your monthly energy bill to skyrocket if it is used frequently. The average install or replacement of an electric furnace can range from $2,000 to $4,000.
When replacing your old furnace for a new one, you should consider using energy efficient furnaces with an AFUE of 95% or greater. The benefits to your monthly energy bill are one thing but it also contributes to making a smaller impact on the environment.
Can I finance a new furnace online?
Yes, acquiring financing online for a new furnace is usually an easy and smart thing to do. Even lenders that have physical locations open to the public can and usually do offer online application processes. The internet is where most go to research and find the best deals. When it comes to securing financing, the internet can be used for the same reasons. On top of all the information you have acquired after reading this page, we are going to give you the secret to unlock furnace financing offers from top national lenders online.
Acorn Finance has top national lending partners that specialize in home improvement loans. As a consumer, you can take advantage of the secure and advanced Acorn Finance platform designed to help you find a competitive home improvement loan offer. The Acorn Finance platform can save you time, money, and headache. It's user-friendly and to the point. Simply, fill out the online form and receive home improvement loan offers without impacting your credit score. Our lending partners can offer APRs as low as 6.99%, depending on credit score.
Some consumers may be skeptical about sharing information online. If this is the case, you should have all the more reason to apply at Acorn Finance. All of our lending partners are vetted and checked to ensure legitimacy. Our goal is to not only help you discover offers in an efficient manner but also a safe manner.
The weather may be cooling down, but the deals are not.
Unlock furnace financing offers with no impact on your credit score. . . apply now!
How Does Acorn Finance Compare?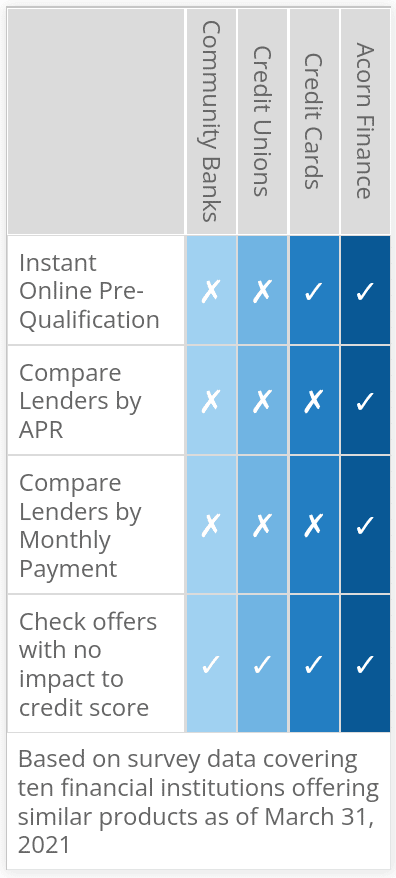 Compare Rates From Top Lenders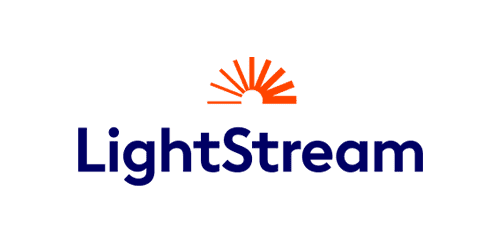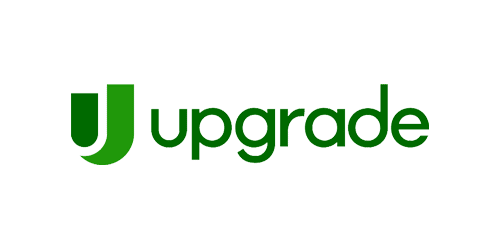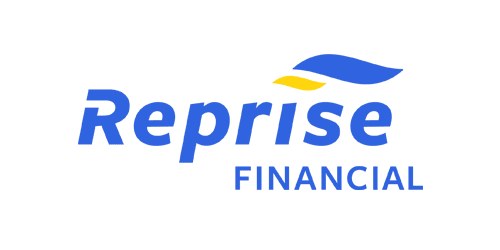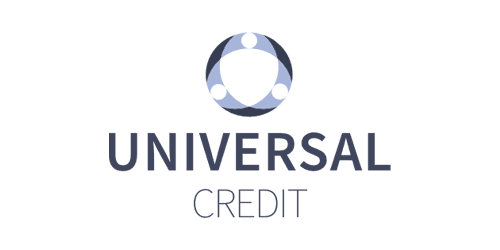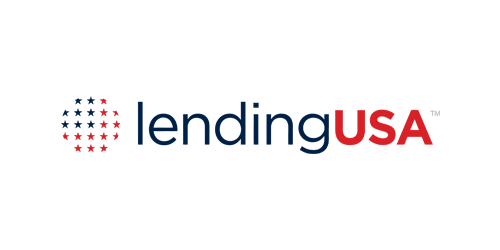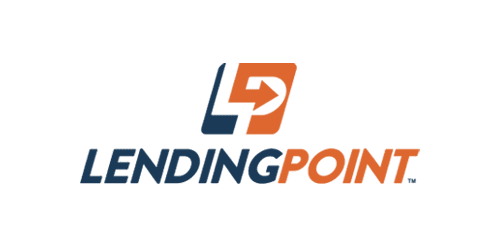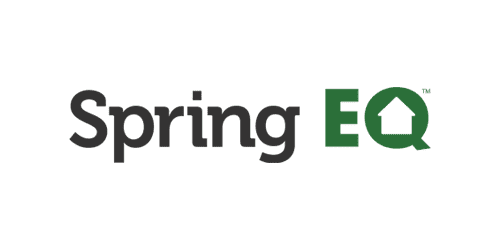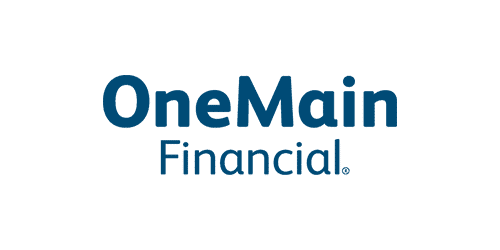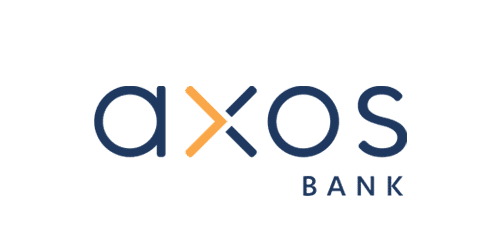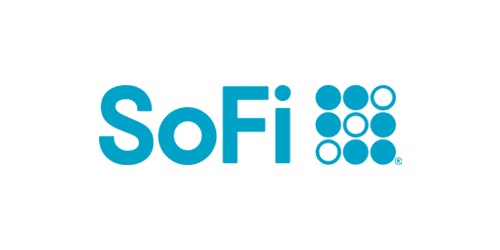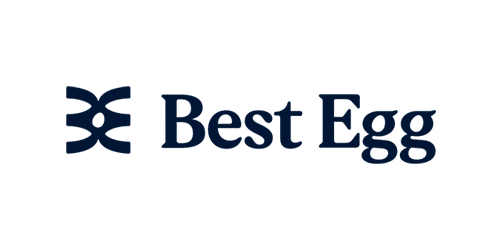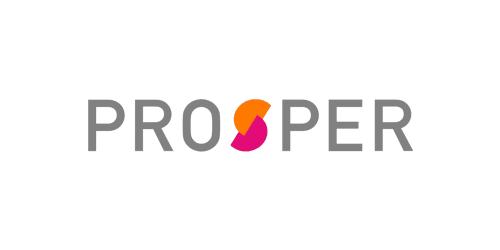 Are you a contractor?
Generate more revenue with Acorn Finance.
Offer customers the ability to finance their dreams with zero dealer fees.
Get Started
Popular Home Improvement Projects
Barn Financing Options
One home, endless possibilities
Personal Loan Information