Online Loans in Tennessee
Get personalized rates in 60 seconds for loans in Tennessee, without affecting your credit score.
Check Offers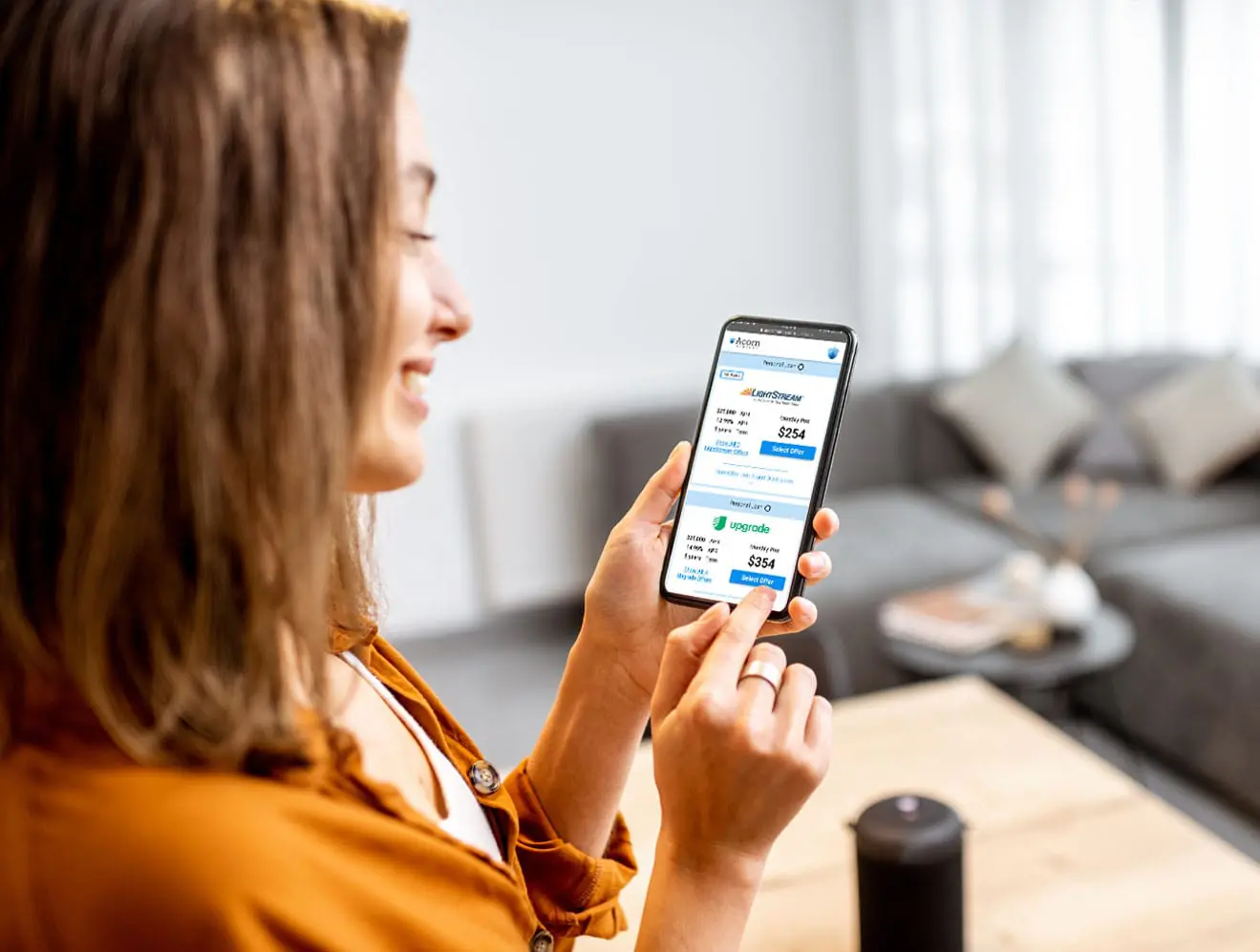 Personal Loans in Tennessee
Why take the long road if you don't have to? Check personal loan offers with no credit impact in seconds at Acorn Finance. 
Check Offers
Quick. Simple. Secure.
How To Get A Personal Loan in Tennessee
Check Offers for Tennessee Personal Loans at Acorn Finance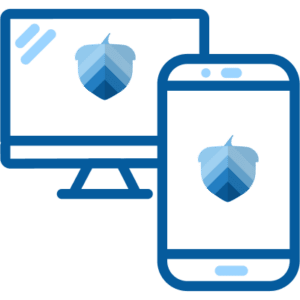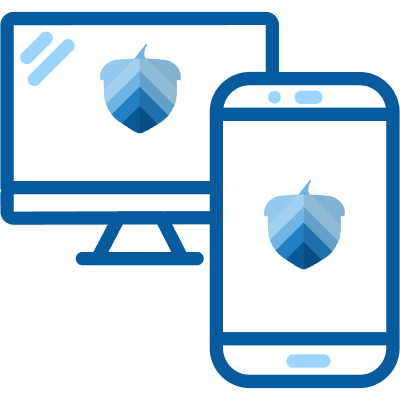 Fill out an easy online form to check for pre-qualified offers with no impact to your credit score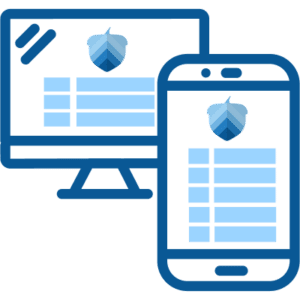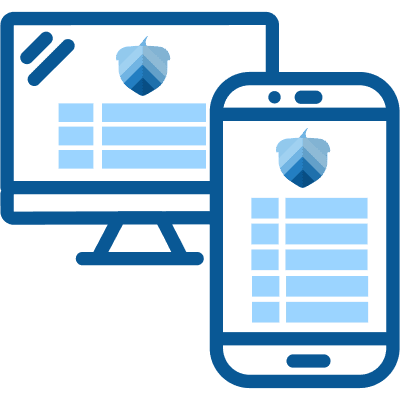 Compare terms and payment options to select the offer that's best for you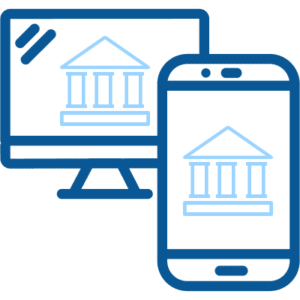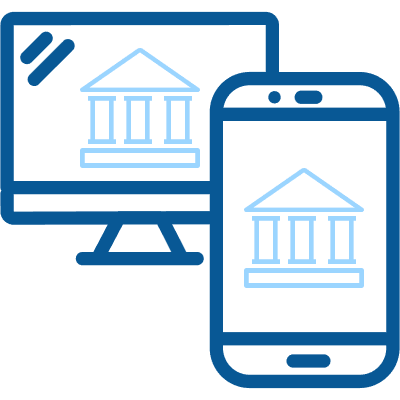 Complete your application on your selected lender's website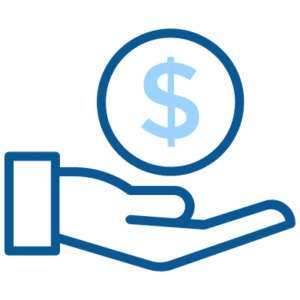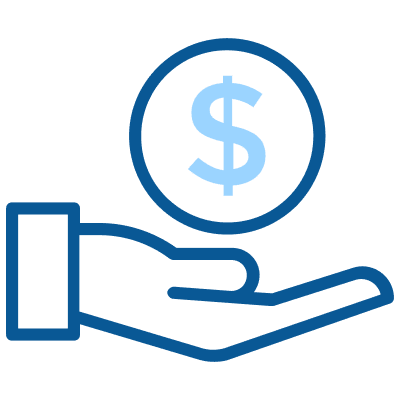 After your loan is approved, your funds should arrive within 1-2 business days2
Quick, Simple & Online: Personal Loans in Tennessee
Check offers
in seconds
Get pre-qualified for loan offers with an easy online form
Won't impact
credit scores
Checking offers will not impact your credit score
Competitive
payment options
Compare rates from our network of lenders
Receive
funds quickly
Same-day and next-day available for certain offers2
Compare Rates From Lenders in Our Network
Helping Tennessee Residents Find Personal Loans
How do online personal loans in Tennessee work?
Personal loans in Tennessee work as they would elsewhere, but there are some state guidelines, such as usury laws to protect consumers. Usury laws limit the amount of interest a lender can charge for a particular type of loan. 
With that being said, in a nutshell, here's how personal loans work.
Get prequalified: The first step toward getting a personal loan is to get prequalified. At this stage you can compare offers too. Getting prequalified does not mean agreeing to a loan, but rather receiving an offer. 
Accept the loan offer: When you're ready to take the next step, proceed with the lender that extended you the best offer. 
Finalize your application: The lender will need to verify the information you submitted, otherwise known as the underwriting process. At this stage you may be asked for more information and or supporting documentation. If the lender finds any discrepancies or information that was not disclosed, they could revoke the offer.
Approval: After the underwriting process is done, the lender can generate an approval if all goes well. Once approved, you can finalize the loan and receive funds. 
Receive funds: Once approved, you can enter the final agreement and receive funds. Funds can be received in as little as 1-2 business days, although funding time can vary.
Personal loans usually do not have spending restrictions or prepayment penalties. Plus, they are typically fixed, meaning the APR does not change. With fixed personal loans the borrower is to repay the loan with interest via installments over a predetermined period.
Perhaps the most complicated part of the personal loan process is simply choosing an offer that works for you. With so many thoughts and concerns, you'll want to make the loan shopping process as easy as possible. Trust us, we get it. And, we've taken action to simplify finding competitive loan offers from top online lenders. Compare offers side-by-side with no credit impact in seconds at Acorn Finance. It will have you feeling so good you may want to reach for a glass of your favorite Tennessee whiskey. At last, enjoyable loan shopping - bet you never thought those two words would go together.
Personal Loans in Tennessee: Frequently Asked Questions
How do you find the best personal loans in Tennessee?
Finding the best personal loans involves two things:
Define your needs and budget
Set boundaries around what you're willing to spend
First, you'll need to know how much you need to borrow and how much you can afford to repay each month. At this stage you should also consider what you can reasonably qualify for. If you're not sure, go ahead and find out at Acorn Finance. When making financial decisions, you sometimes need to mix up the process to get the right information to make the right decision. 
Next, put parameters around what the loan is worth to you - and by that we don't mean in terms of a monthly payment. We mean total APR. If a loan becomes too costly, it may lose some of its value. Don't be blinded by a low monthly payment. 
At Acorn, we keep it real with you, just as we would our own friends and family. Check offers online to help determine what the best personal loan offer means to you. 
How do you qualify for online personal loans in Tennessee?
From the fine print to the monthly payment a lot can vary between two loan offers. The same goes for the requirements you'll need to meet to qualify. Most lenders will look at factors to determine your creditworthiness when qualifying applicants for personal loans. 
Three main factors include:
Credit score
Track record (employment, credit history, etc.)
Your credit score is often the biggest factor when qualifying for a personal loan. While you don't need a perfect credit score, the better your score is, the more likely you'll get approved and have access to the most competitive interest rates. 
Additionally, lenders usually want to confirm your income or ensure you have a way to pay back the loan. They can do this through documents like your tax returns or copies of your most recent pay stubs. Some banks may also have minimum income requirements.
Debt-to-income is another category lenders usually analyze to determine eligibility. This ratio is determined by the amount of debt you hold versus the amount of money you make. It can also take into account your monthly expenses. 
Are online loans in Tennessee worth it?
Whether or not a personal loan in Tennessee is worth it can only be determined on a personal level. Oftentimes, a financial obligation rolls in without any other means to take care of it. In this situation, a personal loan in Tennessee can definitely be worthwhile. It's up to you to determine your financial situation and consider what it is you need a loan for versus how much it will cost in interest to borrow that money.
Compare & Shop Tennessee Personal Loans at Acorn Finance
Because good vibes and country boots don't fix all your problems, there are personal loans in Tennessee too. Trying to afford a home improvement project? Emergency repairs again? Ready to marry the love of your life but need a way to afford the wedding? Whatever the reason, we can help you find a personal loan to bridge the gap between ideas and reality. 
Stay in your seat. Here's the low down on online personal loans or installment loans in TN. 
Learn More About Personal Loans in Tennessee:
What can I use my personal loan for in Tennessee?
With the exception of specific financial products, like a debt consolidation loan, which is a type of personal loan, personal loans usually have no spending restrictions. Saddle up and spend the funds as you see fit. 
Here are some common uses for a personal loan in Tennessee:
What types of personal loans can you get approved for in Tennessee?
Financial circumstances aren't always ideal when seeking a personal loan, which can leave many individuals with the burning question "what personal loan in Tennessee is easiest to get approved for?"
While there is no direct answer, as everybody's situation is different, one option may be to seek a secured personal loan. Not all lenders will offer secured personal loans in Tennessee, but some can. A secured loan is backed by collateral which can reduce the risk of the lender. Learn more about secured versus unsecured loans. 
Alternatively, some lenders may offer the possibility of adding a co-signer or co-borrower into your agreement. This can make a personal loan in Tennessee easier to qualify for - if your co-borrower's credit score is better than yours. Check offers with a cosigner at Acorn to see what kind of offers you return. 
How do you find the best Tennessee personal loan rates?
Back to the topic of finding the best, in all categories. Our answer here again is checking and comparing real offers. When loan shopping, advertised rates are not promised. Therefore, what's best will depend on what you qualify for, which can vary by lender. When it comes to rates, it's important to pay close attention. Remember that just because one loan offer has a lower monthly payment, it does not mean the rate or total cost of the loan is less. It could simply mean the repayment period is longer, which in turn could actually cost you more. 
Window shopping for personal loans is not the most effective method. We encourage you to dive in and find out what offers you actually qualify for. Visit Acorn Finance today to find out. 
What credit score do you need for a personal loan in Tennessee?
While there is no universal minimum when it comes to credit score requirements for a Tennessee personal loan, it is advisable to get your credit in the best standings possible before beginning your loan search. 
With that being said, offers will be more likely to be returned for borrowers with fair, good, average, or excellent credit. Most lenders on the Acorn Finance platform have a credit score cutoff of 600 or above. The keyword here is "most," as we do have some lending partners that may be willing to work with borrowers with a lesser score. If there's room for improvement on your credit score, consider addressing how to improve it before applying for a loan. 
How to apply for Tennessee online personal loans?
Before we share how to apply for a loan, we first want to clear the air on some terminology.
Before applying for a loan to be approved, you'll need to get pre-qualified. Getting prequalified means receiving an offer based on a soft credit pull. Once you're prequalified, the lender will usually need more information or a more detailed application and maybe even supporting documentation too, in order to approve the loan. Now that you understand the differences there, here's an overview of how the process can work. 
#1. Go to Acorn Finance online
Start your search on our 100% safe platform. 
#2. Get prequalified
Fill out our simple form and click submit to check personalized offers with no credit impact. 
#3. Compare offers to choose the best one
Compare offers from top national lending partners side-by-side and choose the one that works best for you. 
#4. Complete the application with the lender 
Once you've selected an offer, work with the lender of your choice to finalize the application process. 
#5. Receive funding
Once approved, the lender can issue funds. Our lending partners can fund loans in as little as 1-2 business days, although funding times can vary.
How long does it take for a personal loan to be approved in Tennessee?
Once approved, our lending partners can fund loans in as little as 1-2 business days, although funding times can vary. Before getting to the approval though, you'll need to work with the lender to complete the underwriting process. The amount of time this takes can vary. Factors such as correctness of information and the quickness of documentation submitted can all impact the amount of time it takes. Before accepting the loan, the lender should be able to estimate how long it should take. 
Pros and Cons of personal loans in Tennessee:
Pros
Easily accessible

: With so many institutions and online banks offering personal loans, borrowers have a lot to pick from when it comes to finding the most competitive offer.

Fixed monthly payments:

Since personal loans usually have a fixed interest rate, you'll have clarity as to how much your monthly payments will be, which can help you budget. 

Wide variety of uses for the funds:

From home improvement projects to medical expenses, you can use a personal loan for almost anything, as long as there are no spending restrictions.
Cons
Higher rates:

While they're convenient, sometimes that convenience comes with higher rates. Make sure you do your homework and compare rates so you can feel confident you're getting the best offer available. Since personal loans do not require collateral, there is more risk to the lender, but less risk for the borrower. This can contribute toward what seem to be higher rates. 

Stricter qualifications: 

If you have a low credit score or have had financial problems in the past, you might face problems qualifying for a personal loan. Again since no collateral is required, these loans are based on creditworthiness. 

Consequences for failing to repay:

Failing to make your monthly payments can result in serious consequences to your credit score and could end in bankruptcy. That's why it's crucial to borrow responsibly.
I am adding a hot tub and other patio enhancements to my house. My experience using Acorn Finance was excellent.
Tracey E.
Kentucky | Patios & Decks
I am extending my patio. My contractor informed me of possible financing and the Acorn Finance experience was awesome, very easy.
Monica L.
Texas | Patios & Decks
The whole process itself was just so fluid, all the way through to the end. I was thinking it can't be this easy, but it really was!
Janina D.
Kentucky | HVAC
I am adding a hot tub and other patio enhancements to my house. My experience using Acorn Finance was excellent.
Tracey E.
Kentucky | Patios & Decks
I am extending my patio. My contractor informed me of possible financing and the Acorn Finance experience was awesome, very easy.
Monica L.
Texas | Patios & Decks
Compare Rates From Top Lenders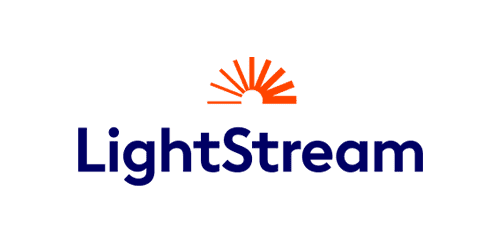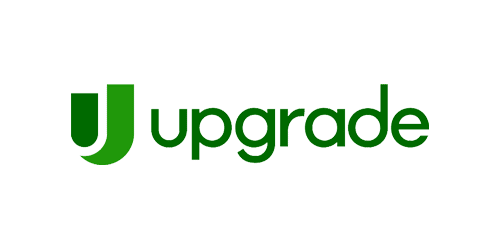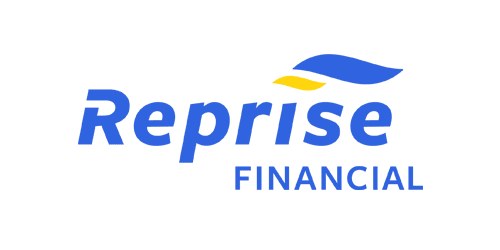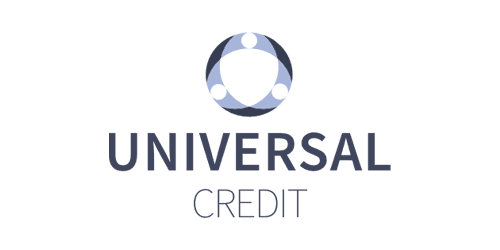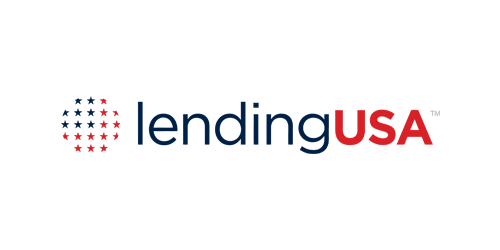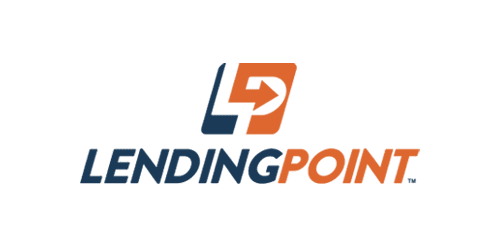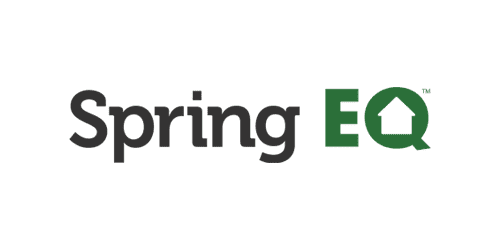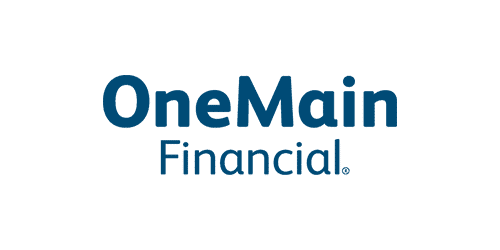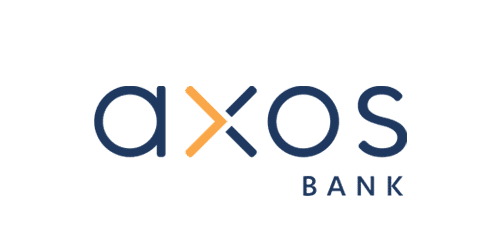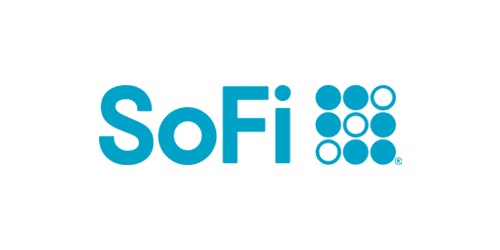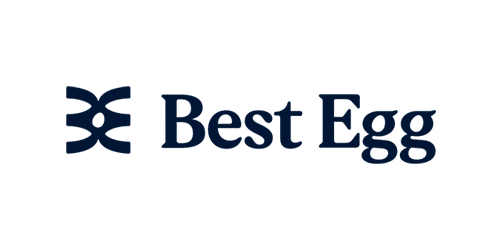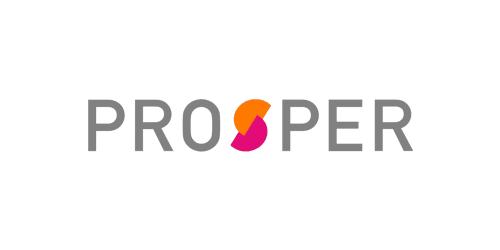 Tennessee Personal Loan Calculator
Are You A Contractor? Stop Thinking & Start Doing with Acorn Finance.
Offer customers the ability to finance their dreams with zero dealer fees.
Get Started
Popular Home Improvement Projects
Barn Financing Options
One home, endless possibilities
Personal Loan Information