How To Refinance A Personal Loan
Compare monthly payment options from several lenders in under 2 minutes.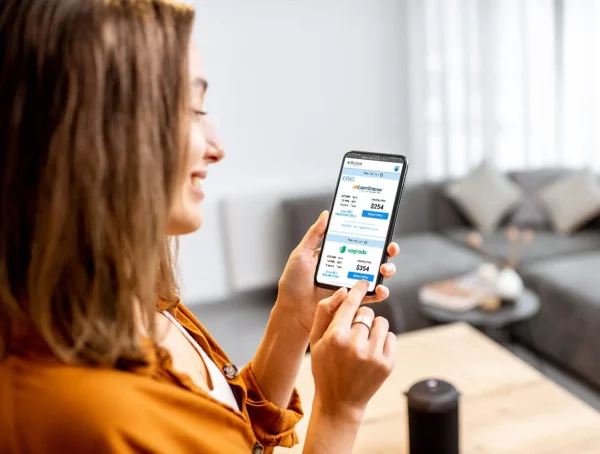 Can You Refinance A Personal Loan?
Most people have heard of refinancing their car loan or home mortgage, but did you know that you can also refinance a personal loan? You may be able to save a significant amount of money each month by pursuing a new loan with different terms and/or a lower interest rate.
To refinance a personal loan, you can apply for and receive a new loan (typically from a different lender) that can then be used to pay off the original loan.
After you have shopped around and compared offers from various banks and other financial institutions, you may want to consider getting prequalified. Prequalification allows you to see what kind of terms and rates you can expect to receive with an eventual loan approval. Getting prequalified does not hurt your credit report, and you can apply for prequalification from more than one lender in order to get a better idea of who can give you the best deal.
To check offers or apply, you typically need to fill out a personal loan application either in person or online and submit any supporting documentation such as tax returns, banks statements, and pay stubs.
Once your loan has been formally approved, you can expect to receive funds within a few business days, although funding times may vary. In some cases, your new lender may pay off your old loan directly. Always follow up with your old lender to confirm that your account has been paid and closed.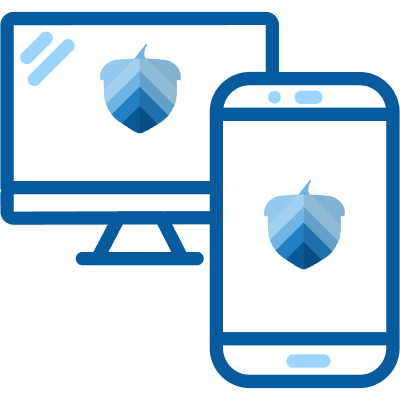 Fill out an easy online form to check for pre-qualified offers with no impact to your credit score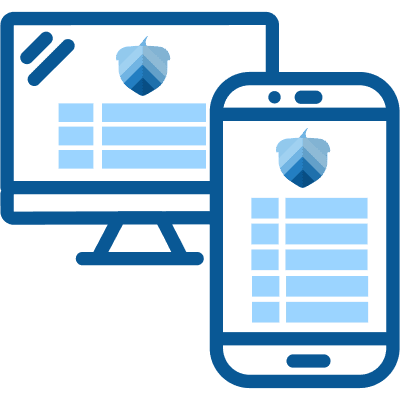 Compare terms and payment options to select the offer that's best for you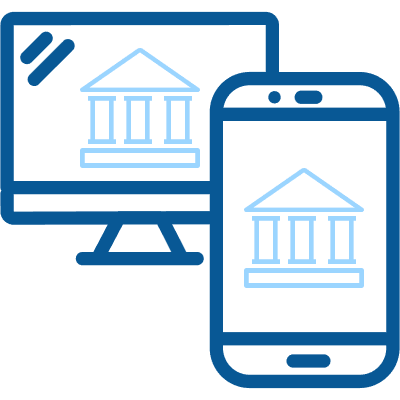 Complete your application on your selected lender's website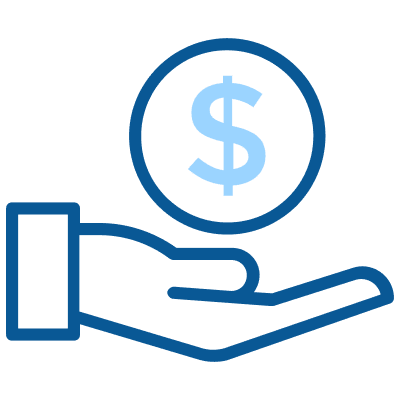 After your loan is approved, your funds should arrive within 1-2 business days2
Check offers
in seconds
Get pre-qualified for loan offers with an easy online form
Won't impact
credit scores
Checking offers will not impact your credit score
Competitive
payment options
Funding up to $100,000 and APRs as low as 6.99%1
Receive
funds quickly
Same-day and next-day available for certain offers2
Learn More About How To Refinance A Personal Loan
There are many advantages to refinancing a personal loan, which we will cover in more detail later in this article.
What does refinancing mean
Refinancing means that you are taking out a new loan (with more beneficial terms or interest rates) to pay off your original loan product. Typically, borrowers who refinance are taking out their new loan from an entirely different lender. Many banks, credit unions, and online lenders offer promotional deals on refinancing in order to draw in new customers. Consumers can take advantage of this competition by pursuing a new loan with better interest rates to save money.
There are many advantages to refinancing a personal loan, which we will cover in more detail later in this article.
Can you renegotiate your current personal loan instead of refinancing?
Some financial products such as credit cards are well known for allowing you to renegotiate your interest rate if you call and talk with the lender. Although it is not as commonly known, personal loans also allow consumers to potentially receive a better deal on their financing if they simply call and ask. It never hurts to try and attempt a new interest rate or other beneficial loan term, especially if there are extenuating circumstances like a job loss or income reduction. Many lenders are more willing to negotiate than ever before due to the changing market conditions brought on by the COVID-19 pandemic.
Renegotiating instead of refinancing can be a great way to save on interest or change your loan term without having to go through the hassle of applying with a new lender and potentially paying loan origination fees.
When does refinancing a personal loan make sense?
Refinancing a personal loan (or any other type of loan) can makes sense whenever the terms and rates you will receive on your new loan are more beneficial to you than those in your original loan agreement and any added fees do not outweigh the benefits.
In some cases, such as a slight difference in interest rates or if you are nearing the end of your loan term already, a refinancing is not worthwhile. If the new loan comes with a significant cost to refinance, it can even cost more than simply staying put with your original lender.
To know if refinancing makes sense in your unique financial situation, you will need to compare the expected fees against the potential savings of your new loan.
When is refinancing a personal loan a good idea?
There are a few instances where refinancing a personal loan could be considered a good idea.
The most common reason that consumers decide to refinance is when they expect to receive a better interest rate than when they initially applied for their first loan. This could be the result of falling federal interest rates, an increase in the borrower's credit score, or simply finding a better deal. Oftentimes, lenders offer promotional interest rates on refinancing offers in order to draw in new customers. Borrowers can take advantage of this competition by securing a new loan with a much better interest rate than their old one.
Secondly, refinancing your personal loan can be a wise decision if you need to adjust your minimum monthly payment. Whether you want to shorten your repayment period in order to reduce the amount of interest paid over lifetime of the loan and get out of debt sooner, or you need to score a new lower monthly payment that better fits your budget, refinancing is the way to make this happen.
You may not be able to benefit from a refinance until you have been in your original loan for a significant period of time. It is generally recommended that consumers don't seek a refinance until at least 12 months from loan origination to allow time for interest rates to drop or your credit score to improve enough to qualify for a better rate. In addition, you may not see much benefit from changing your loan term if you have only paid down a small amount of your debt.
How to refinance a high interest personal loan
If you have taken out a high interest personal loan in the past, you definitely want to consider looking around for loan options with a new lower interest rate. Shopping around and comparing offers can save you a significant amount of money over the lifetime of your loan.
To find the best rates, look at online lenders and credit unions who may be able to offer better details than traditional banks can. If your high interest rate is due to your own poor credit score in the past, you will want to make sure that your credit score has improved enough to warrant going through a refinance. Alternatively, you can apply using a cosigner to gain access to the best possible interest rates.
How long does it take to refinance a personal loan?
The refinancing process and timeline can vary depending on the lender and other factors. However in most cases, refinancing a personal loan should take anywhere from a few days to a few weeks. Just like applying for your original personal loan, you can submit documentation and go through an underwriting process that includes a credit check. Going through a refinance should only take a few business days, but funding times ay vary. You may need to wait a few additional business days after loan approval for your own bank to process your funds and make them available for use in your account. Alternatively, in some cases the new lender can pay off your old lender directly.
Advantages of refinancing a personal loan?
There are several advantages to refinancing your personal loan. The most common reason that many people chose to refinance any type of loan is to receive a lower interest rate. Scoring a better rate can save you thousands of dollars in interest over the lifetime of a personal loan. Additionally, if you have been paying interest on your personal loan at a variable rate, refinancing to a fixed rate can help.
Refinancing a personal loan also allows borrowers to benefit from a lower monthly payment through those better rates and also by potentially extending the loan term. If you need to drastically reduce your monthly payment to better fit your budget, refinancing your personal loan to one with a longer repayment period can be extremely beneficial.
Another advantage to refinancing is that shortening the loan repayment instead of extending it can actually reduce the number of monthly payments you need to make and help you get out of debt faster. Best of all, anytime you shorten the loan repayment period, you can also save money on the extra interest you would have paid out over the lifetime of the loan.
So as you can see, while the exact advantages will vary depending on your own unique financial situation, there are many possible ways to benefit from refinancing your personal loan.
Here is a summary of some of the advantages of refinancing a personal loan:
Lower your interest rate
Switch from a variable rate to a fixed rate
Lower your monthly payment
Pay your loan off faster
Disadvantages of refinancing a personal loan
While refinancing can come with many potential perks, there are some possible disadvantages to refinancing a personal loan as well. The downsides of refinancing a personal loan include a potential hit to your credit sore, and the possibility of increased cost to the borrower.
Keep in mind that landing a lower interest rate does not automatically add up into cost savings over the lifetime of the loan. If your new personal loan comes with an extended repayment period, you could wind up overpaying more in interest than you would have with the original loan, even with your new lower rate. So if your primary goal is to save money on your loan's principal and interest, be sure not to change your loan terms when you refinance.
Origination fees and other fees or penalties can also decrease the benefit of taking out a new personal loan and make a personal loan refinance not worthwhile.
Here is a summary of some of the disadvantages of refinancing a personal loan:
Impact on your credit score
Additional fees
Loan denial
Does refinancing hurt your credit score?
There are a few situations that refinancing a personal loan could potentially hurt your credit score. Refinancing a loan can negatively affect your credit when you apply for it, or if you fail to keep up with the payments on it.
Anytime you apply for a new financial product such as a loan, your credit score can potentially take a slight dip. This is due to a number of factors including the hard inquiry that was generated when you applied for the loan and the fact that you are increasing the number of open accounts.
In addition, if your original loan was one of the oldest accounts you had open, closing it during the refinancing process can also cause a hit to your credit score. The length of your credit history accounts for 15% of your FICO credit score.
In general, as with any other loan, a refinance can also hurt your credit score if you default on the loan or fail to properly keep up with the minimum monthly payments. Any negative information about your personal loan repayment that is reported to the credit bureaus will stay on your report for years to come, so be sure to manage your finances responsibly. If you are refinancing to shorten your loan term and pay off your debt sooner, make sure that you can truly afford the new higher monthly payment.
Is it good to refinance a personal loan?
It can be a wise financial decision to refinance a personal loan in the right circumstances.
Whenever you stand to benefit from a better interest rate, lower monthly payment, or changed loan term, a refinance is a good idea. For example, obtaining a new loan with a lower interest rate can save you a significant amount of money in interest payments over the life of the loan.
As long as you are able to find a good deal and keep up with your new monthly payments, refinancing a personal loan is typically a good idea.
Does your loan amount increase when you refinance?
Your loan amount should not increase when you refinance, but keep an eye out for fees and charges, and make sure that your interest rate does not actually increase when you apply for your new loan.
If your interest rate is higher in your new loan, a refinance may not make good financial sense. While your loan principal amount will stay the same, a higher interest rate could result in paying out more in total over the loan term.
In some cases, loan fees may be added on to the cost of the loan, which could result in a loan amount that is slightly higher than your current loan's balance.
Is saving $200 a month worth refinancing?
A savings of $200 a month is a significant amount of money for most individuals. As long as you have considered the cost of any potential upfront loan origination fees in your calculation and are aware of the fact that a longer repayment period means you could pay more in interest over time, a refinance that saves you $200 a month should be a wise and worthwhile decision.
Be sure to compare how much you will save in total on your loan principal and interest with the amount that you will need to pay in any fees. For example, if you had 1 year left on your loan and will be saving $200 a month on your new loan but will end up paying $600 more in interest to extend your loan from 1 to 2 years and $2,400 in origination fees, the cost to refinance is more than the savings. In a case like this one, unless lowering your monthly payment is the primary goal, you may find that refinancing is not worthwhile.
Can you get scammed on a refinance?
It can be easy to fall victim to scams on any type of loan or financial product. Especially when it comes to online lenders, consumers should make sure that the website is thoroughly vetted and secure before submitting an application.
Do you lose equity when you refinance?
Equity financing involves using the equity you have built up in your home or other asset as collateral. Personal loans are not equity based, so you cannot lose any equity. Other forms of financing, such as home equity loans and home equity lines of credit, are secured by the equity in your home. Refinancing this type of financial product can sometimes result in a loss of equity.
Is it worth refinancing after 1 year?
Generally, it is recommended that borrowers wait at least 1 year after obtaining their loan to pursue a refinance. However, a refinance is worth it anytime that the new loan offers a significant cost savings or other benefit to the borrower when compared to the original loan.
On the flip side, if your loan term is almost up, it may also not be worth it to seek a refinance. This is due to the potential for the cost to outweigh the savings.
The exact answer to whether or not a refinance after 1 year is worth it will depend on your own unique financial situation and why you are seeking out a new loan.
How much should refinance cost?
Other than the potential for an increase in interest paid over the life of the loan, a refinance should not cost a significant amount of money. The main cost associated with refinancing a personal loan or other type of loan product is a loan origination fee.
Loan origination fees can be anywhere from 1-10% of the loan amount. However, many lenders who provide refinancing offer promotions that result in little to no origination fee at all.
For example, top online lenders like LightStream and SoFi offer personal loans with no fees.
"The first bank we applied with was disappointing. Your process is easier because of the soft credit inquiry, then you get offers, find the best one, and take it."
Lisa R.
"I was pleasantly surprised how easy this process was. It couldn't have been a better experience. Got just what I need for my home project and would do it again should the need arise."
Drew D.
Virginia | Deck and Roofing
"Your website was really easy to navigate. It was very clear and very simple to use. It was nice to be able to see all the different offers up front."
Sarah G.
"I like the easy online and 100% paperless experience of Acorn Finance. I received my money two days after completing my application."
Bob S.
"It was important to me that I could review my offers without any impact to my credit score, before deciding on the best loan option."
Carol R.
"The process couldn't have been any easier. I filled out a short form that took me less than 2 minutes and within seconds I got multiple offers from lenders."
Mike T.
COMPARE RATES FROM TOP LENDERS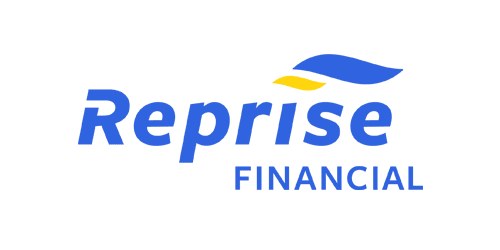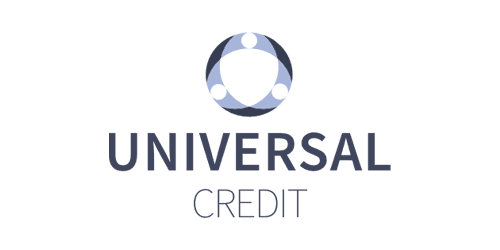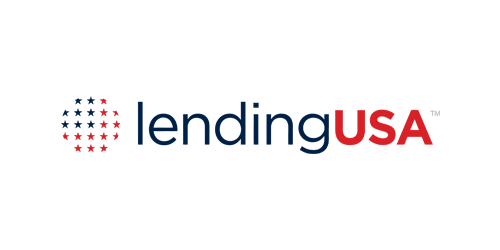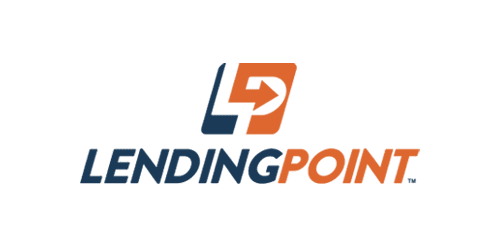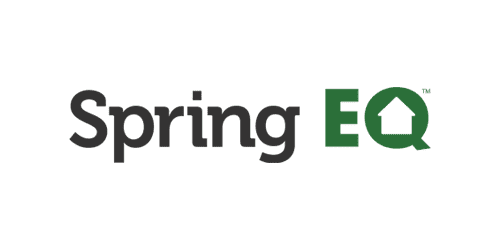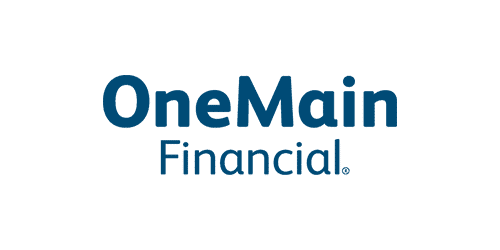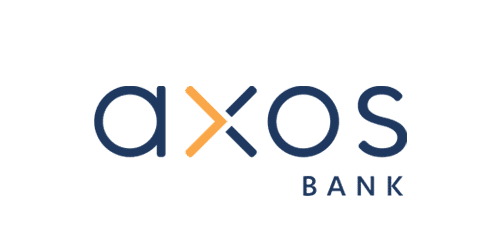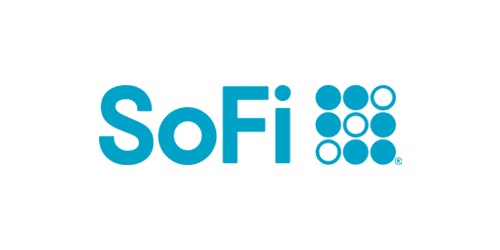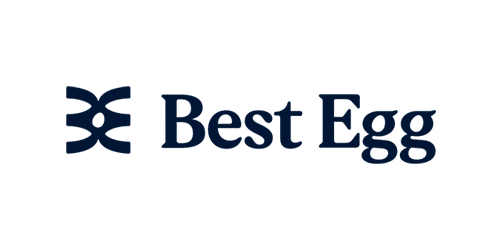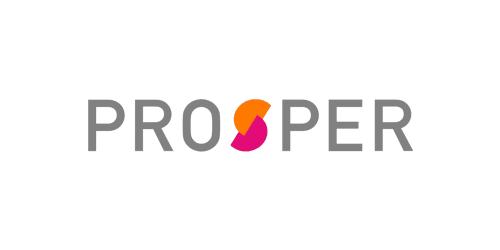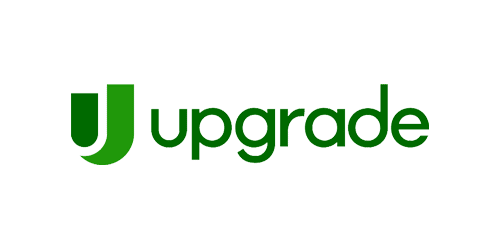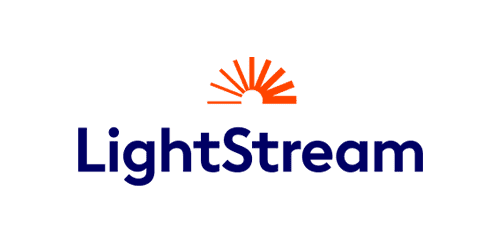 Are You A Contractor?
Stop Thinking & Start Doing with Acorn Finance
Are you a contractor?
Generate more revenue with Acorn Finance.
Offer customers the ability to finance their dreams with zero dealer fees.
Popular home improvement projects
Barn Financing Options
One home, endless possibilities
Personal Loan Information