Outdoor Playset Financing
Compare monthly payment options from several lenders in under 2 minutes.
How much would you like to finance?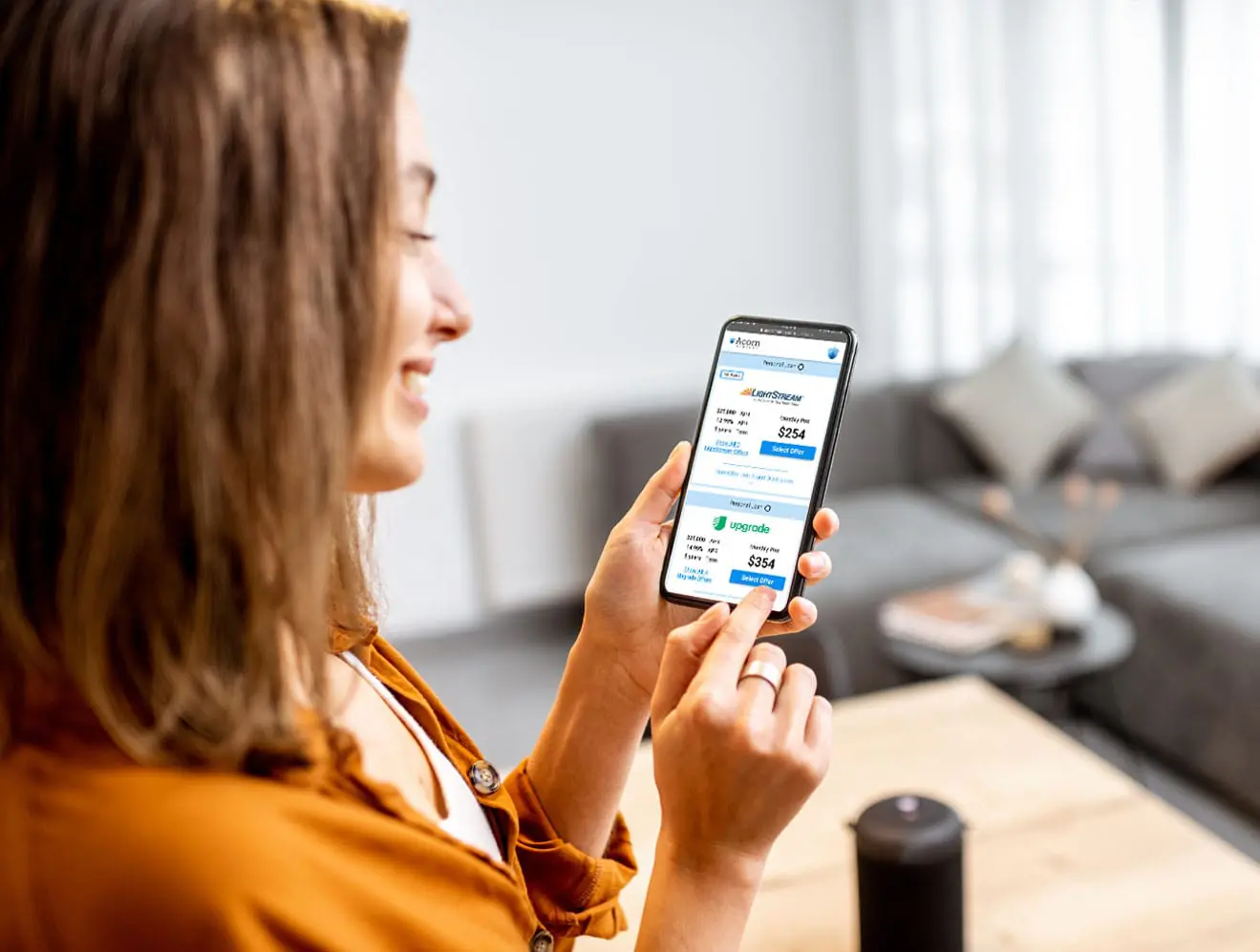 Get the Best Outdoor Playset Financing Options for You
What is the best way to finance an outdoor playset?
Check Offers
Quick. Simple. Secure.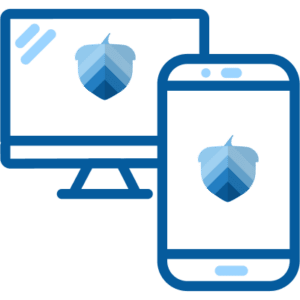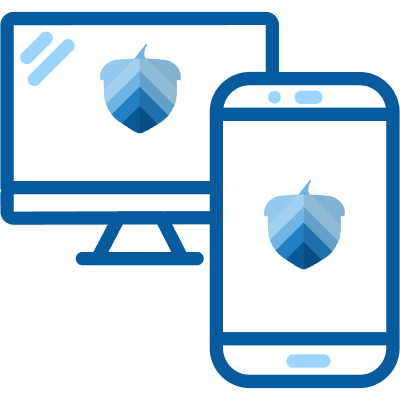 Fill out an easy online form to check for pre-qualified offers with no impact to your credit score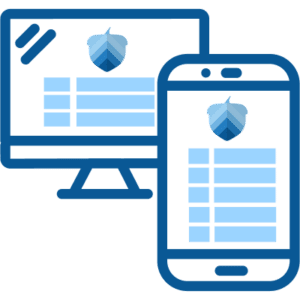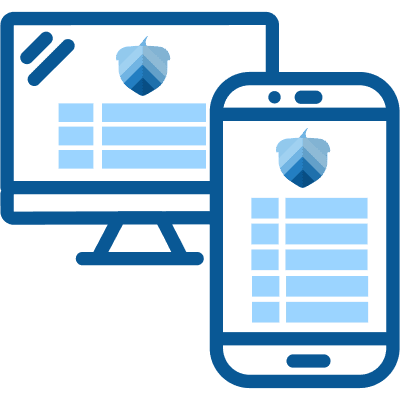 Compare terms and payment options to select the offer that's best for you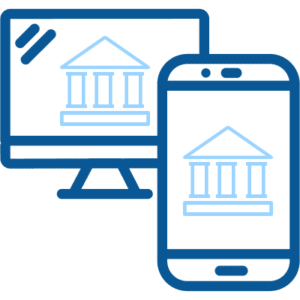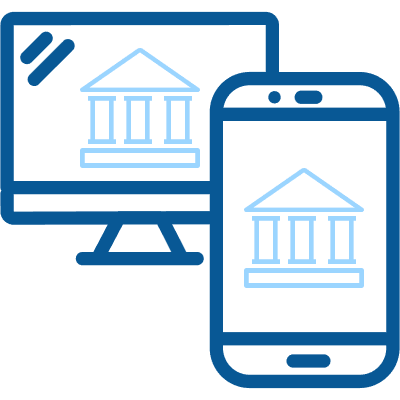 Complete your application on your selected lender's website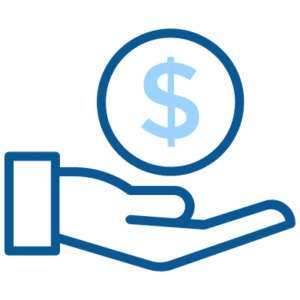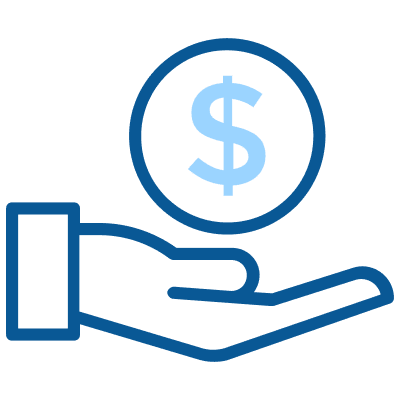 After your loan is approved, your funds should arrive within 1-2 business days2
Check offers
in seconds
Get pre-qualified for loan offers with an easy online form
Won't impact
credit scores
Checking offers will not impact your credit score
Competitive
payment options
Compare rates from our network of lenders
Receive
funds quickly
Same-day and next-day available for certain offers2
I am moving a wall and adding a door to my bedroom. I was prompted to go to Acorn by my contractor and the application process was super easy, with a pretty good rate and super quick payment.
B.V.
Missouri | Interior Remodeling
We are doing a kitchen, flooring, and painting in Eastvale, California. We just purchased the home and are completing all the updates before we move into it. Acorn was an excellent experience. Fast and I had a number of choices. I was able to get a better rate than my bank.
I had to replace my roof and the bank was not helpful, so I went to Acorn Finance. The experience there was quick and easy.
Beth L.
Georgia | Roofing & Siding
I am moving a wall and adding a door to my bedroom. I was prompted to go to Acorn by my contractor and the application process was super easy, with a pretty good rate and super quick payment.
B.V.
Missouri | Interior Remodeling
We are doing a kitchen, flooring, and painting in Eastvale, California. We just purchased the home and are completing all the updates before we move into it. Acorn was an excellent experience. Fast and I had a number of choices. I was able to get a better rate than my bank.
Compare Rates From Lenders in Our Network
Learn More About Outdoor Playset Financing
There are few better things you can purchase for your children than an outdoor playset. Whether it comes with swings, a slide, or anything like that, an outdoor playset is a terrific way for your child or children to have fun, get exercise, enjoy the outdoors, and make memories they will look back on for years.
However, outdoor playsets can be quite expensive. Not only is the initial purchase pricey, but the general upkeep, maintenance, installation, and more can all add up over time. Thankfully, there are financing options that can help you overcome the initial purchase price. The entire process doesn't have to break the bank anymore and with the right financing plan, your home and backyard will soon be a whole lot more fun for your children. Keep reading to learn more about outdoor playset financing.
Can you finance outdoor playsets?
Yes, you can finance an outdoor playset. You may even be able to finance the landscaping necessary to make the playset possible and attractive. Some retailers may offer financing for playsets. However, the funds may be limited to just the purchase of the playset. In addition, their repayment terms may be limited. For more flexible repayment terms and funds for the playset, landscaping, and more, you may want to use a personal loan.
Financing has existed for generations now and has been an influential component of several industries such as the automotive industry and housing market. Over the last few decades, however, other types of transactions have become more widely available for financing. Many lenders and companies now allow financing for home improvements and projects to improve your living situation, such as playsets for the outdoors and furniture for your home.
As you set out for the perfect playset, you should check to see which retailers, if any, offer financing. You should always listen to what they can offer. Afterall, if their offer is competitive this can be a convenient option. However, if you need funds for other home improvement projects in addition to purchasing a playset, consider a personal loan. Most homeowners prefer to manage one additional loan payment rather than several. Personal loans can offer competitive interest rates and flexible repayment terms. At Acorn Finance you can check personal loan offers with no impact on your credit score. Our lending partners can offer APRs as low as 6.99%, depending on credit score.
How do you get outdoor playset financing?
Buying an outdoor playset is a wonderful way to add joy and activity to the life of your kids, right in the backyard of their very own home. How many memories do you have playing around on an outdoor playset from sun-up to sundown? They are a part of many healthy and happy childhoods. However, a lot of outdoor playsets can be extremely costly. At the bare minimum, the price for one is at least several hundred dollars. That being said, a larger playset can cost at least thousands of dollars. Of course, the bigger the playset, the more value it has. Some of the basic ones only have a swing and slide while larger sets come with multiple options for your kids to have fun.
A playset designed for the outdoors is definitely worth the extra expense. This will result in a greater impact on your wallet although your children will be quite happy about your choice. Because of the high price point that these outdoor sets can create, it makes sense to finance an outdoor playset.
When you are ready to secure the funds to pay for this major home purchase, you can turn to Acorn Finance who may help you find the right financing plan and lender for you. They will make sure you have the funds to pay for a safe and exciting playset that will make your children smile.
Making your children smile may be priceless hypothetically speaking, but always consider the cost of financing. You should use the shortest term and lowest interest rate loan offer available. In addition, always check for fees that lenders may charge.
How much can I borrow for an outdoor playset?
The amount of money you can borrow usually depends on the lender and what you qualify for. If you have good credit and are confident you can qualify for financing, you may want to determine how much your playset and installation will cost. Next, determine if you need to finance the full amount or only a portion of the amount.
Some playsets are rather basic but enough to keep one child content and happy. However, the more extravagant a playset gets, the more expensive it is too. It is not uncommon to find a playset that costs more than $3,000. It is important to also remember that it's not just the playset you need to pay for. The shipping and installation is another major part of purchasing an outdoor playset. Creating a safe outdoor space with a playset is easier said than done. It requires time, money and effort. Since your kids will be playing on the set, you will want to make sure it's installed properly.
Most lenders will have a minimum and maximum loan amount. If they can offer the appropriate loan amount the next step will be to see if you can qualify. At Acorn Finance you can apply for personal loans and home improvement loans between $1,000 and $100,000.
How long can you finance an outdoor playset?
The loan term for financing an aquarium usually depends on the lender and what you qualify for. It can also depend on how much you borrow. Some financing options may only offer you a month or a few months to repay the loan. In some other cases a lender may offer various short-term loan options such as six, twelve, eighteen, or twenty-four months to pay back your loan. If you use a personal loan, you may be able to find terms up to 12 years, but these are usually reserved for excellent credit borrowers and high loan amounts.
A personal loan will likely offer you the most flexibility when it comes to repayment. In addition, a fixed personal loan will have a fixed monthly payment and term. This means you will know how much you need to pay each month and that will not change during the loan term. If you are only financing a few thousand dollars you should expect a short loan term.
What credit score do I need for outdoor playset financing?
An outdoor playset is a major purchase and a fairly big addition to your home. Therefore, a higher credit score will be very helpful in securing a financing loan that will cover the costs and allow you an affordable and comfortable timeframe to repay.
However, even if your credit score is less than ideal, you may still receive an offer from a lender. For a project such as an outdoor playset, it is usually suggested that you have a credit score of at least 600. That should make your financing options easiest and most agreeable. If you have credit challenges you should rebuild your credit before applying for a loan. While you may be disappointed to hear that, turn that disappointment into excitement. Imagine what it would feel like to have an excellent credit score and zero worries about whether or not you qualify for financing. It is possible with dedication and time.
How much does an outdoor playset typically cost?
Outdoor playsets can vary in price. If you are looking to finance a backyard playset, you may have the intention of going all out. While it is possible to find a playset that is only a few hundred dollars, most of the ones on the market are considerably pricier than that. It is not uncommon to find playsets that cost $5,000 to $7,000. In fact, there are plenty that are worth even more than that. Financing can give you the opportunity to buy the ultimate playset that will make your backyard the place to be for your children and their friends. Always make sure that you can afford the monthly payment before committing to a loan.
Does an outdoor playset increase home value?
Yes! An outdoor playset can actually increase the home value that you have. It makes a lot of sense when you think about it from a potential homebuyer's perspective. If you are selling your house in the future and you are possibly selling to a family with young children, an already-assembled and sturdy outdoor playset is quite inviting.
With the high cost of these sets, there is no doubt that any potential homebuyer would be relieved to have access to an outdoor playset that needs no work. Therefore, asking for more money on your home because of an outdoor playset isn't a wild suggestion. In addition, if the playset does not appeal to a potential home buyer it can be removed much easier than a pool or other home features.
Is financing an outdoor playset worth it?
Financing an outdoor playset is definitely worth it for multiple reasons. Firstly, purchasing one of these items is a great way to add so much happiness and excitement to your family and especially the life of your child. They will positively love an outdoor playset.
Secondly, financing can make sense because you may be able to purchase a high quality playset and have it professionally installed with an affordable monthly payment. Playsets can cost more than vehicles in some cases. If you really want a playset but feel that financing is not the right option for you, you may want to consider a second-hand playset, if you can find one. However, there may be some safety concerns with this option. Consider your options. In most cases, financing is worth it if you can afford the payment and qualify for competitive terms. Imagine all the time you can save driving or walking back and forth from the park.
What is the best brand of outdoor playsets?
There are many outdoor playset options on the market. It is an industry that always has many choices present for families. However, multiple companies have emerged over time as the most reliable and impressive ones when it comes to buying an outdoor playset. Backyard Discovery is a company that has consistently created products that children love. They have a wide variety of options that are suitable for nearly every type of backyard.
Do outdoor playsets hold their value?
Outdoor playsets should hold their value if they are consistently kept up with and maintained. A playset naturally experiences the elements of the outdoors and that can cause damage over time. However, if the owners put in the effort and work to ensure the playset is still functioning properly and looking strong and vibrant, the playset should hold its value for as long as they have it. It is vital that you keep your playset looking and functioning well if you are hoping it will maintain its value over the years. When your kids outgrow the playset, you may be able to sell or pass it along to another family.
Do outdoor playset companies offer financing?
There are many outdoor playset companies that now offer financing for families who are looking to make the purchase. Their plans are varied and come with different terms and conditions that you should research and be comfortable with before signing any paperwork. Additionally, you can also find financing options for playsets at many home retailers, such as Home Depot, Lowe's, and more.
Keep in mind though that a playset company has a goal of selling as many units as possible. Therefore, they may try to disguise financing offers. They may only highlight the benefits. For example, they may offer 0% interest for 6 months. If you can pay the loan off within 6 months, this could be a spectacular option. However, if you miss a payment or need longer than the 6 month period to repay the loan, there may be high fees and high interest rates. Be clear about the financing offer before you commit.
Where can I get a loan for an outdoor playset?
When you are looking to get a financing loan for your family's new outdoor playset, there is no better place to turn than Acorn Finance. Through our expertise, knowledge and professionalism, we will help you find a financing plan that is right for you and your wallet. So how does it work? Simply visit Acorn Finance online and fill out the form. Within 60 seconds or less, you can receive loan offers from top national lenders. The best part is that checking offers does not affect your credit score. Receiving several personalized loan offers can help you determine what a fair financing offer really looks like.
Should I finance an outdoor playset?
A home outdoor playset is rather expensive. While many people might not think of it as such, they will quickly realize it is when they start shopping. While the price can be far outweighed by the joy and excitement your children will feel when they get to play with their brand new playset, it is definitely something to consider.
When you are looking at the price of an outdoor playset, you should look at a financing plan that will allow you to pay back the sum of the set over time. When you are paying for a playset on a schedule that works for you, you can relieve so much stress and anxiety and can instead focus on truly picking the right playset for your children.
Can I get outdoor playset financing online?
Outdoor playset financing is available online. At Acorn Finance, you can check personal loan and home improvement loan offers online. In some cases, you may be able to complete the entire process online. If you prefer to use financing offered by a retailer, you may also be able to apply online or complete the entire process online. The interest gives consumers the power to shop around with no pressure. Once you have figured out exactly how you want to finance your playset, you can make decisions without the influence of a sales person.
How Does Acorn Finance Compare?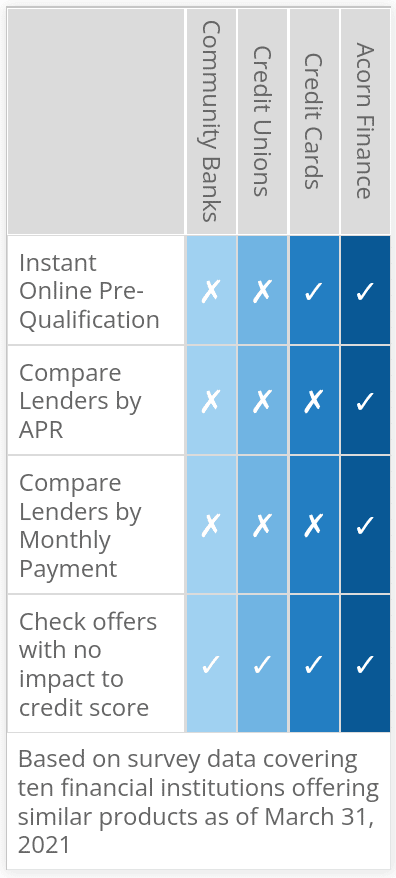 Compare Rates From Top Lenders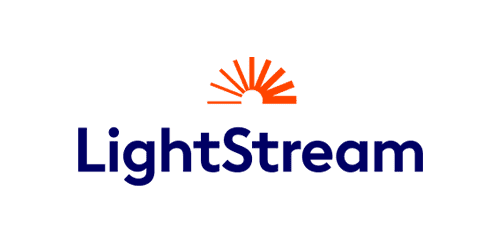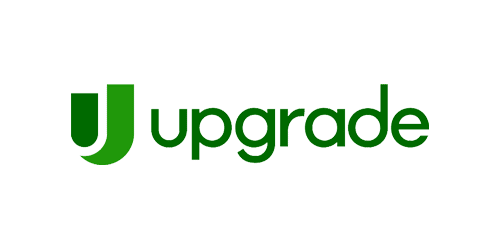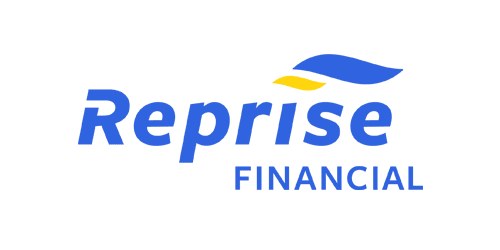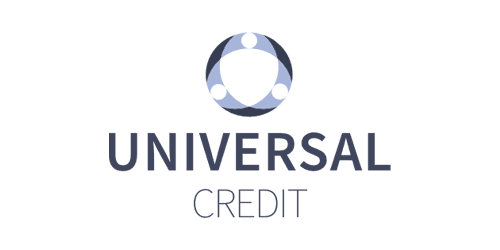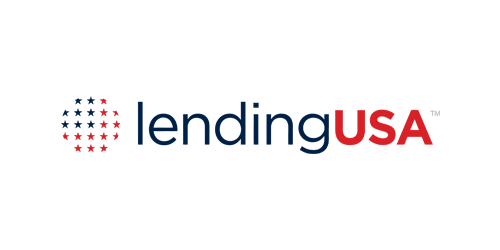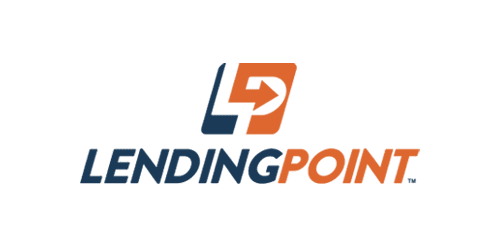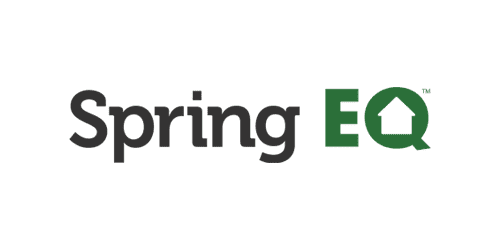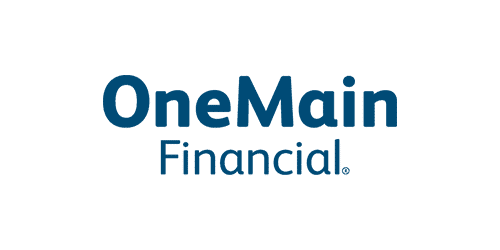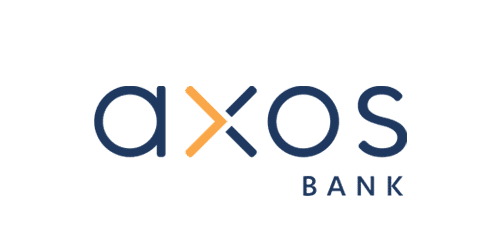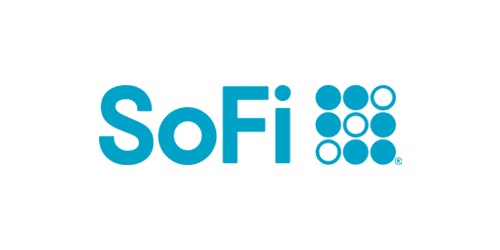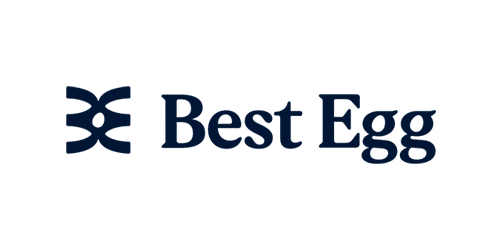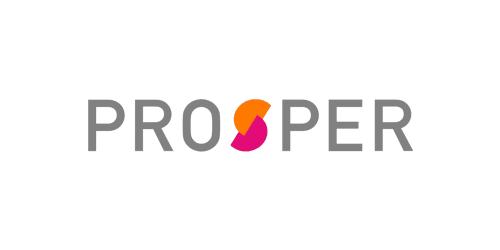 Are you a contractor?
Generate more revenue with Acorn Finance.
Offer customers the ability to finance their dreams with zero dealer fees.
Get Started
Popular Home Improvement Projects
Barn Financing Options
One home, endless possibilities
Personal Loan Information