Small Home Improvement Loan
Compare monthly payment options from several lenders in under 2 minutes.
Check Offers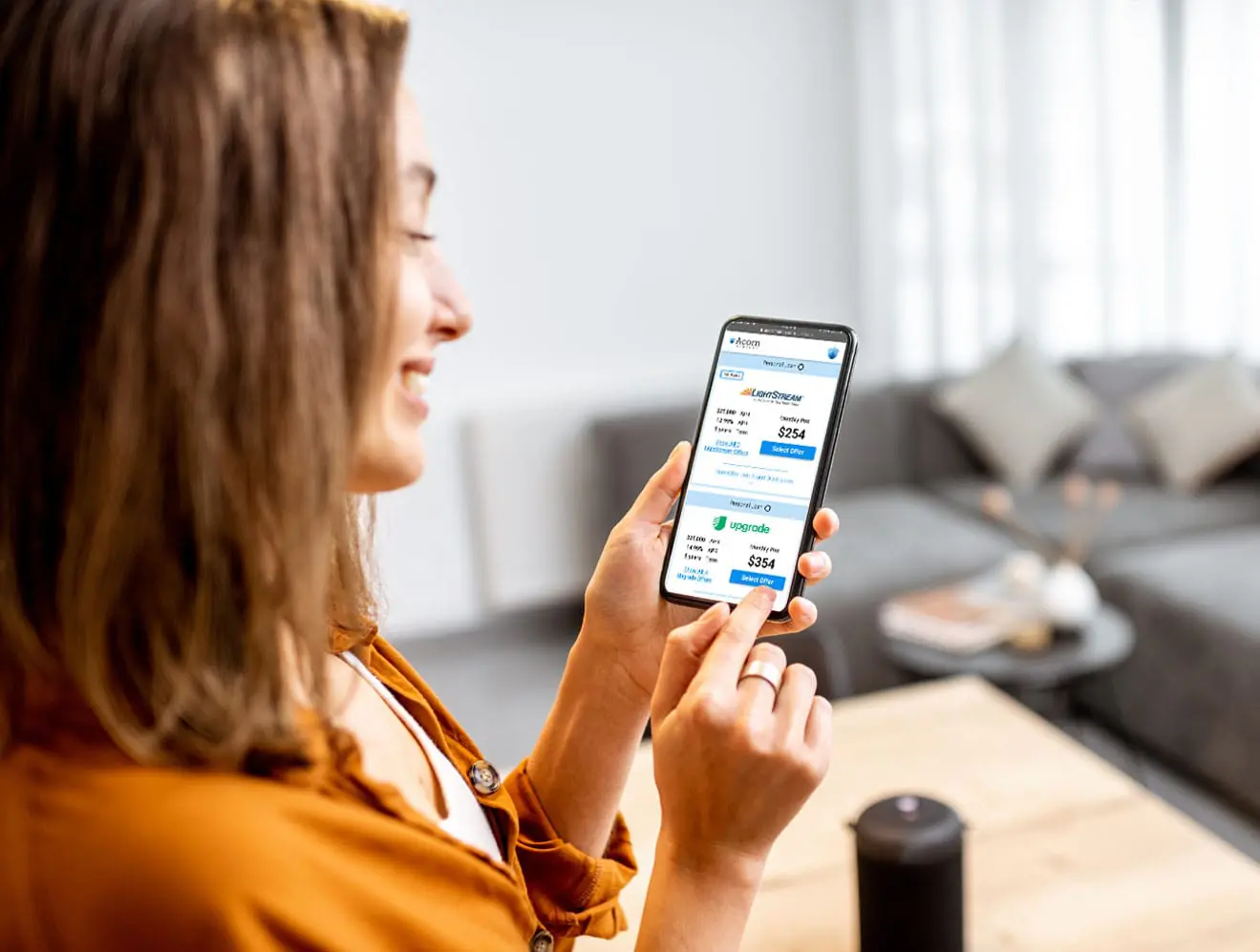 Can You Get A Small Home Improvement Loan?
When you take out a small home improvement loan, you'll often prequalify for a sum that's quite a bit more than what the home improvement project will actually cost. That's especially true with home refinancing options.
Just because you qualify for an astronomical sum, however, doesn't mean that you should take out the full amount. Instead, you should take out only as much as you think you will actually need. It's okay to give yourself a little wiggle room in case the project goes slightly over budget, but do your best to be as accurate and precise in this as you can.
Check Offers
Quick. Simple. Secure.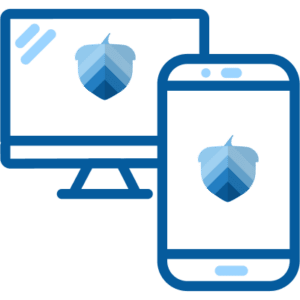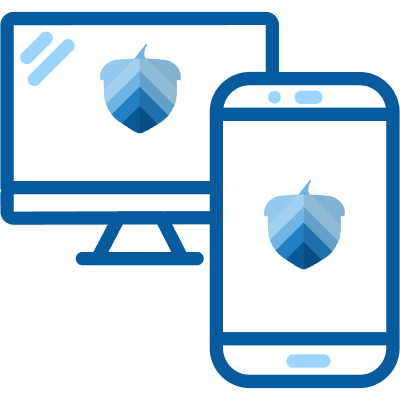 Fill out an easy online form to check for pre-qualified offers with no impact to your credit score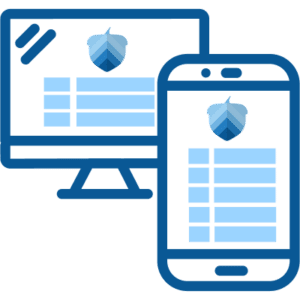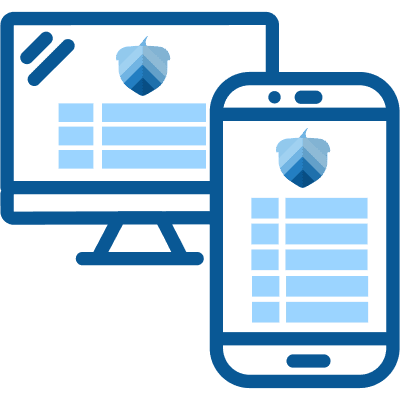 Compare terms and payment options to select the offer that's best for you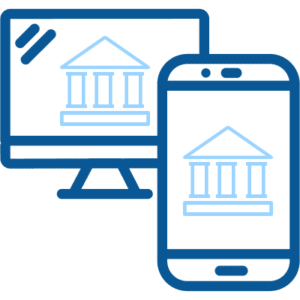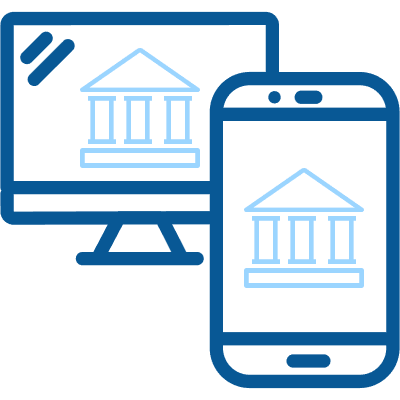 Complete your application on your selected lender's website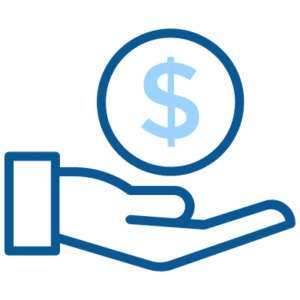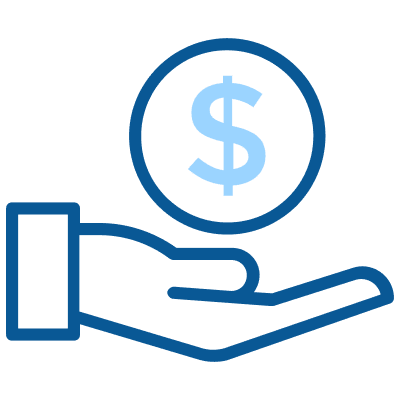 After your loan is approved, your funds should arrive within 1-2 business days2
Check Offers For Small Home Improvement Loans
Check offers
in seconds
Get pre-qualified for loan offers with an easy online form
Won't impact
credit scores
Checking offers will not impact your credit score
Competitive
payment options
Compare rates from our network of lenders
Receive
funds quickly
Same-day and next-day available for certain offers2
Compare Rates From Lenders in Our Network
Learn More About Small Home Improvement Loan
Making home improvements can be a daunting task, but it doesn't have to be expensive. A small home improvement loan can help you make the changes you want without breaking the bank.
What are small home improvements you can make as a homeowner?
As a homeowner, there are all kinds of small improvements and modifications you can make that will not only make your home a more pleasant place to live in, but also increase the value of your home. Which improvements you end up making will ultimately depend on a variety of factors , the most important one being whether you plan on using the expenses from those improvements as a tax deduction.
If you plan on using those improvements as a tax deduction (you can deduct a portion of the interest paid on a small home improvement loan in many cases), you must make sure the improvements are specifically done to improve your home – not just to repair something that's broken to its previous state. It has to be an upgrade.
Of course, tax deductions might not be your goal – you just might be ready for a change!
In that case, these are some of the most popular home improvement projects you can do to add value to your home:
Remodeling the kitchen
Upgrading your appliances
Remodeling other rooms, like the bathroom, attic, or basement
Adding a deck
Installing a swimming pool
Improving energy efficiency by adding solar panels, small wind turbines, or even just installing energy-efficient appliances, windows, and doors
To decide what kind of home improvements you should make, put some thought into which aspects of your home need some work – and which you will enjoy the most. Of course, thinking about your curb appeal and resale value are never bad ideas, either.
Making home improvements can be a daunting task, but it doesn't have to be expensive. A small home improvement loan can help you make the changes you want without breaking the bank. Whether you're looking to remodel your kitchen or add a new deck to your backyard, a small home improvement loan can help make your dreams a reality!
Should you borrow more than what you need, or the exact cost of home improvement expenses?
When you take out a home equity loan or home equity line of credit, your home will be the collateral for the loan. There's a lot at risk if you default or are late with your payments. Not only that, but with any kind of home improvement loan, it's possible that the value of your property could decline anyway (due to changing economic tides and a constantly evolving real estate market). This could be despite your best efforts to increase your home's value.
Therefore, don't borrow more money than you need.
There's one exception to this ; some lenders have a minimum borrowing amount that you must meet in order to be eligible for the loan. If your home improvement project is small, take some time to consider whether to take out a home improvement loan (with interest – and closing costs, in some cases – tacked on) or if it would be better to finance the loan in another way.
What small home improvements have the best return on investment?
You can do any kind of home improvement you'd like with your small home improvement loan – it is, after all, your money!
However, there are some home improvements that have a higher return on investment than others. The ones with the best return (or bang for your buck, so to speak!) include:
A minor bathroom or kitchen remodel (largescale, expensive remodels can also increase the value of your home, but cost more, so the return is naturally smaller)
Landscaping projects
Attic-to-bedroom conversions
Replacing windows and installing Energy Star-rated options
Adding a deck porch, or patio
Replacing an entry door
How much do homeowners usually spend on home improvements?
There is a lot of variation in how much money homeowners spend on home improvements. As you might expect, this is due in part to the scale and cost of the specific renovation, the style and price of the home, and many other factors (even including the average cost of materials and labor in your area, which can fluctuate).
The average American will spend $15,000 on a single home renovation project. More than 60% of all projects cost $1,000 or more.
According to the National Association of Home Builders, the recommended spend for each project, based on the percentage of home value, is listed below:
Kitchen – 16%
Attic/basement – 10-15%
Primary bedroom – 13%
Living room – 10%
Bathroom – 5-7%
Windows or siding – 3-5%
Patio/backyard – 2-5%
What is the least amount of money you can borrow on a home improvement?
There are many types of home improvement loans, and because of this, there are also many different minimum borrowing amounts.
Personal loans vary. A small personal loan might have a minimum of around $1,000 to $5,000. It is very difficult – if not impossible – to find a personal loan for less than $1,000. The minimum loan amount can, though, vary substantially between lenders.
If you're taking out a home equity line of credit or a home equity loan, that's a different story. Although a home equity loan will generally allow you to take out up to 80% of the property's value you have to have equity of at least 15-20% in your home (meaning the value of your home is greater than what you owe on it).
Otherwise, there is no minimum balance. The amount you can borrow depends solely on the existing balance of your mortgage and the current market value of your home.
What is the most common home improvement?
Home improvement projects vary in popularity from year to year, as well as by location. For example, if you have a very hot summer, you might notice that pool installations rise to the top of the priority list for many homeowners.
According to Axiom's Homefront Insights Survey, spending is up for home improvements. People are spending more time and more money on more complex projects. In 2021, the most popular home improvements were made in the following areas (ranked from most popular to least):
Yard/landscape
Bathroom
Kitchen
Bedroom
Deck and patio
Office
What is considered a small loan?
A small home improvement loan is usually one that comes in at around $3,000 or less. Of course, the word "small" means something different to everyone , as well as the scope of what the loan is being used for. If you take out a personal loan to fix a vehicle, $3,000 might seem a lot in the big scheme of things, but if you're taking that same amount out to make major improvements to your home, it might seem like a drop in the bucket.
How often should you make home improvements?
That depends on the area of the home that is being renovated. In general, experts recommend that you do renovations every 15-20 years. This is given that your home is still in good condition. For homes that are older or have more serious issues, you may need to do a renovation more frequently.
Before you start any kind of remodeling or renovation project, it's important that you take the time to evaluate your home and to determine whether the renovation you're making will be beneficial in the long run toward increasing the value of your home.
How do small home improvement loans work?
Home improvement loans work by providing you with the money you need to repair, maintain, or improve your home. There are many different types of home improvement loans out there, so it's important to pay attention to the pros, cons, and terms of each.
There are both secured and unsecured home improvement loans. Secured loans are generally not considered small home improvement loans and require collateral – usually, your house serves as the collateral. That means that the bank can foreclose on your home if you are unable to pay back the loan.
A personal loan is typically considered unsecured , meaning it doesn't require collateral. This often comes with the trade-off of higher interest rates. You don't have to put your house on the line, but the loans might be harder to qualify or offer slightly less favorable terms.
Small home improvement loans like these are beneficial in several ways. They might have a higher loan limit than what you'll get with a credit card, plus the interest rates are usually lower. Not only that, but unsecured personal loans are often easier to take out if you need cash in a hurry.
You'll pay back your home improvement loan in installments (regular monthly payments) for a set period of time (which varies depending on the terms and amount of the loan). Most are meant to be paid back in three to five years but some lenders offer much longer repayment terms as well. Some lenders can offer terms up to 12 years. They can be as small as $1,000 or as large as $100,000.
How do small home improvement loans compare to large home improvement loans?
The difference between a small home improvement loan and a large home improvement loan is really just a matter of phrasing. Small loans, as the name implies, are for smaller amounts (usually less than $10,000) and therefore are easier to repay. However, they also tend to be accompanied by higher interest rates (particularly if these loans are unsecured).
Large home improvement loans, like HELOCs, are generally for larger amounts since they are borrowed against the value of your home. They offer lower interest rates and often, more flexible repayment terms, but can be risky in that your house is on the line if you fail to pay.
What can a home improvement loan be used for?
Home improvement loans can be used for any home-related expenses. They are just like general personal loans in that you can make them without providing any collateral – you don't have to provide your home title and your home is not at risk.
You can use them for projects such as:
Adding a second bathroom
Removing carpet to install hardwood floors
Building a garage
Installing a deck or swimming pool
Remodeling a kitchen or bathroom
...and much more. If it involves upgrading or replacing anything in your home it counts!
What credit score do you need for a small home improvement loan?
Again, this varies by lender. Each loan type and creditor will have its own credit score requirements, but there are some general guidelines.
Usually, you need a FICO Score of at least 660 to get approved for a mortgage-backed loan. For a personal loan, you may have to have a higher credit score because you aren't offering any kind of colleratrl to the creditor. You may be able to get approved with a low credit score but you might not get enough of a loan amount to finance your options. This is why it's so important to compare all of your options before you sign any paperwork.
How do you compare home improvement lenders?
One of the best ways to compare lenders is to check offers from multiple lenders. Once you have narrowed down the lenders with the best offers you can dive deeper into your research. Even if you think the terms you're receiving from one lender have knocked it out of the park, it always pays to do some extra research.
Consider using a platform like Acorn Finance to help you find the best rates from top lenders. It can be time-consuming and cumbersome to sift through dozens of different offers from dozens of different lenders , but working with a partner like Acorn can help.
You'll be able to view rates from countless lenders, including big names like OneMain Financial, SoFi, Axis Bank, Lending USA, and more. These home improvement loans come in amounts up to $100,000 with terms up to 12 years and APRs as low as 6.99%, depending on credit score. Plus, you can get pre-qualified offers without taking any hit to your credit score.
How do you apply for a small home improvement loan?
It is easier than ever before to get a loan to remodel or upgrade your home. While you can still apply for a loan at your local bank, this option can be a bit tiresome. You'll have to go in during normal banking hours – and it can be tough to get an appointment. Plus, at the bank, you get what you get – there's usually one interest rate and repayment term that's based on your credit score and financial background.
You can also get a loan online. By searching the Internet for the best loans available you'll be able to find a home improvement loan that meets your needs – and fits within your budget. Searching on a website like Acorn Finance is one of the best things you can do, since you'll be able to view multiple offers without harming your credit score (something that isn't always true when you're "shopping" for a loan at a traditional brick-and-mortar bank).
If you're considering a small home improvement loan, there are a few things you can do to make sure the process goes as smoothly as possible. American homeowners will spend over $325 billion per year in home improvement costs – and with that amount of money being spent, it's important to stay informed about how you can make the right financial decision for your budget and your home.
We've outlined some tips that should help you get started – but most of all, make sure you pay attention to detail and compare offers from all the different lenders that are out there. After all, you have options – so make sure you choose the right one!
I am adding a hot tub and other patio enhancements to my house. My experience using Acorn Finance was excellent.
Tracey E.
Kentucky | Patios & Decks
I am extending my patio. My contractor informed me of possible financing and the Acorn Finance experience was awesome, very easy.
Monica L.
Texas | Patios & Decks
The whole process itself was just so fluid, all the way through to the end. I was thinking it can't be this easy, but it really was!
Janina D.
Kentucky | HVAC
I am adding a hot tub and other patio enhancements to my house. My experience using Acorn Finance was excellent.
Tracey E.
Kentucky | Patios & Decks
I am extending my patio. My contractor informed me of possible financing and the Acorn Finance experience was awesome, very easy.
Monica L.
Texas | Patios & Decks
Compare Rates From Top Lenders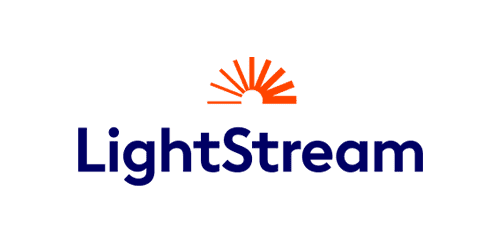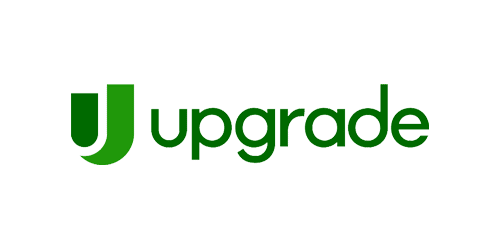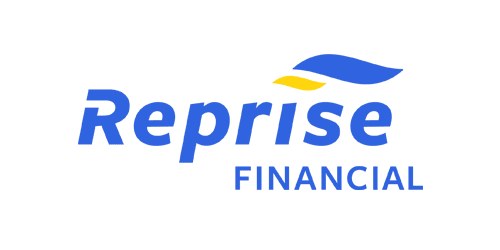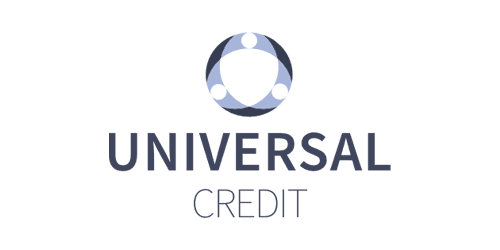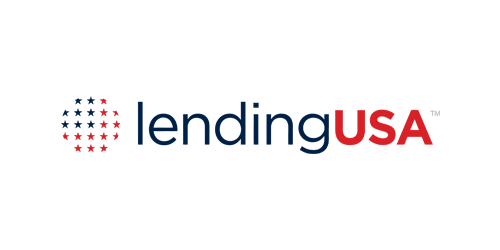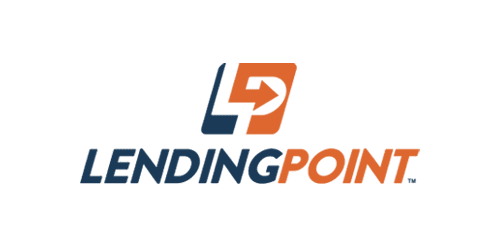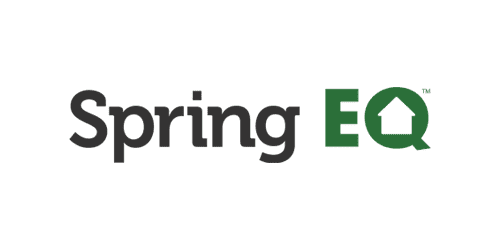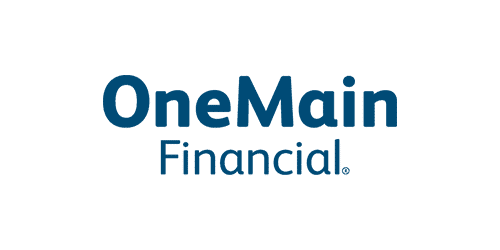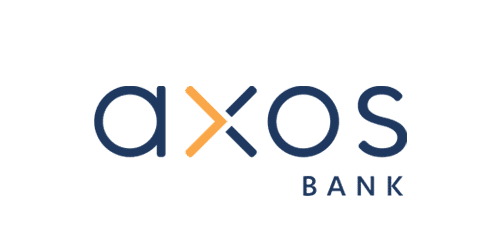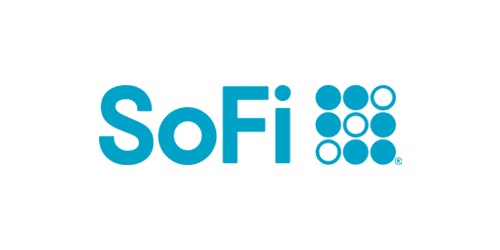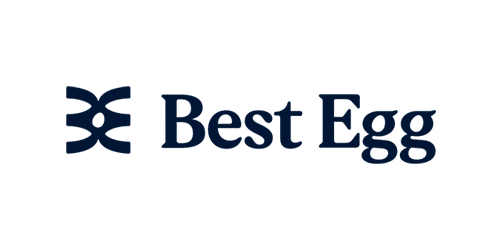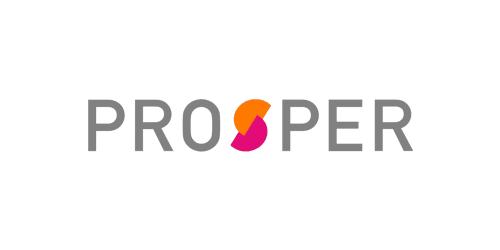 Are you a contractor?
Generate more revenue with Acorn Finance.
Offer customers the ability to finance their dreams with zero dealer fees.
Get Started
Popular Home Improvement Projects
Barn Financing Options
One home, endless possibilities
Personal Loan Information